4 Smart Ways to Save for Your Child's College Education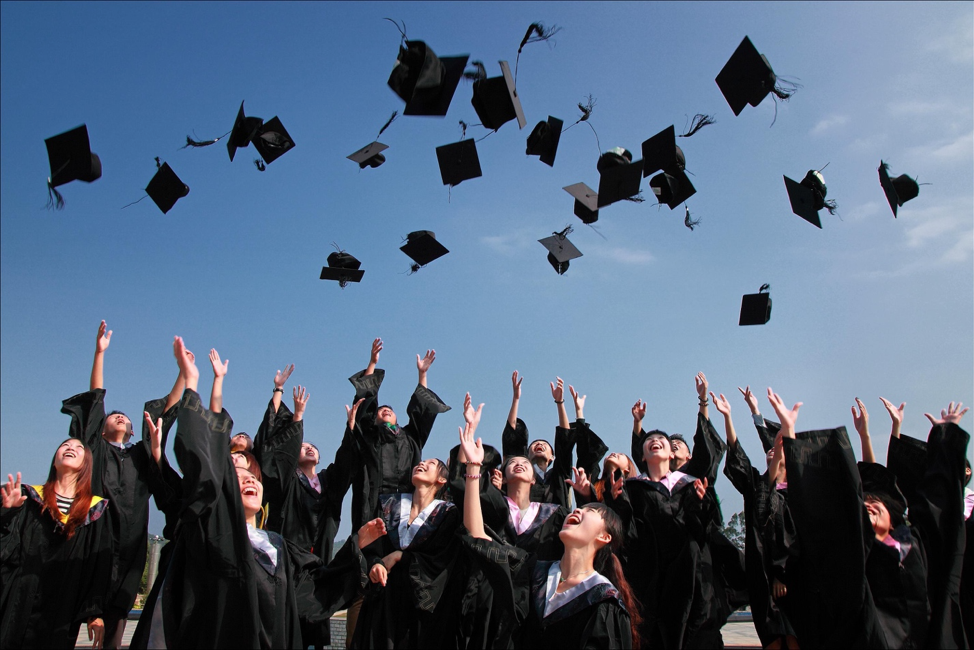 Disclaimer: this post may contain affiliate links, and every purchase made through these links will give me a small commission (at absolutely no extra cost for you!) AS AN AMAZON ASSOCIATE AND REWARDSTYLE MEMBER, I EARN FROM QUALIFYING PURCHASES. See Privacy Policy for additional info.
Just this year, a number of Canadian universities announced hikes in tuition fees by up to 15%. When you consider that the average annual college fees in 2018 were roughly $20,000, according to Maclean's study, this recent increase implies that within a few years, college expenses maybe triple that estimate.
However, this doesn't mean that a college education is completely off the table for your children. It just means you need to be more proactive about how you can begin saving for your child's education. Here are a few examples:
Ways to Save for Your Child's College Education:
1. Reallocate social expenses towards a college fund
A Global News survey revealed that 55% of Canadian parents say extracurricular activities are straining family finances. According to CPA Canada, one social activity that often ends up a lot costlier than expected is your typical birthday celebration. A custom cake alone can cost upwards of $100, and the overall cost of a birthday usually surpasses $500.
If you have multiple children, then you'll likely have to pay several times this amount every year. So, next time you're planning any extracurricular activities or social events, try to organize them on much stricter budget.
Instead of paying for several after-school programs, opt for the one your child is most passionate about. For that upcoming birthday, why not make it a more intimate party at home? That way, you can set aside all the money you've saved for their college fund.
2. Get your loved ones involved
Although a recent TD Canada Trust Education and Finances Survey showed that 48% of parents expect to cover most of their children's educational costs, it is acceptable to ask your loved ones for some help. This doesn't have to mean accumulating debt though – there are other ways that they can help support your child.

For instance, you can ask your children's grandparents to use their life insurance to build extra cash value within their policy. Although this isn't an entirely risk-free or extremely profitable tactic, it is a good way to increase your child's college fund. Alternatively, you could ask loved ones to give monetary assistance during big milestones like birthdays or holidays. Just remember not to impose any exact figure and refrain from putting anyone on the spot as they may end up feeling uncomfortable.
3. Open an RESP account
One of the safest and easiest ways to prepare for your child's higher education is with a Registered Education Savings Plan (RESPs). As a tax-advantaged account, RESPs allow Canadian residents to save for their post-high school education over a 36 year duration. U
nlike other savings accounts, the advantage of RESPs is that any money saved within this account will only be taxed when the beneficiary eventually makes a withdrawal. And because the student beneficiary belongs to the lowest tax bracket, they'll pay very little, if anything. Should you need extra help, the Canadian Education Savings Grant program also promises to match RESP contributions up to $500.
To open an RESP, you just need to provide your Social Insurance Numbers to a reputed financial institution. Ideally, you should open your RESP with an institution that has no minimum investment, charges low fees, and has unlimited phone support, so you can grow the fund at your own pace while being able to access guidance from finance professionals along the way.
4. Complement your savings with a TFSA
Introduced by the government in 2009, Tax-Free Savings Accounts (TSFA) are also tax-advantaged accounts that can be withdrawn for any reason. This means that although TFSAs are not privy to the same incentives and educational grants as RESPs, they can be a smart way to save more money outside of the RESP's contribution cap.
Because TFSAs are also flexible, you can use these funds for any purpose to support your children outside of education. If you've already got an RESP, opening your TFSA in the same institution can streamline any financial decisions. However, make sure you look for institutions with omnichannel support, so you can access your account easily.

It is never too early to start preparing for your child's higher education. The sooner you start setting funds aside, the more time you have to get ready (like preparing college papers!), and the less pressure you will feel down the line.

For more tips and guides on financial stability, holistic wellness, and activities to try for your well-being, please check out our other articles here!
BEST SELLERS