6 Self Care Tips for College Students; Here are some points to help you stay your best self in college!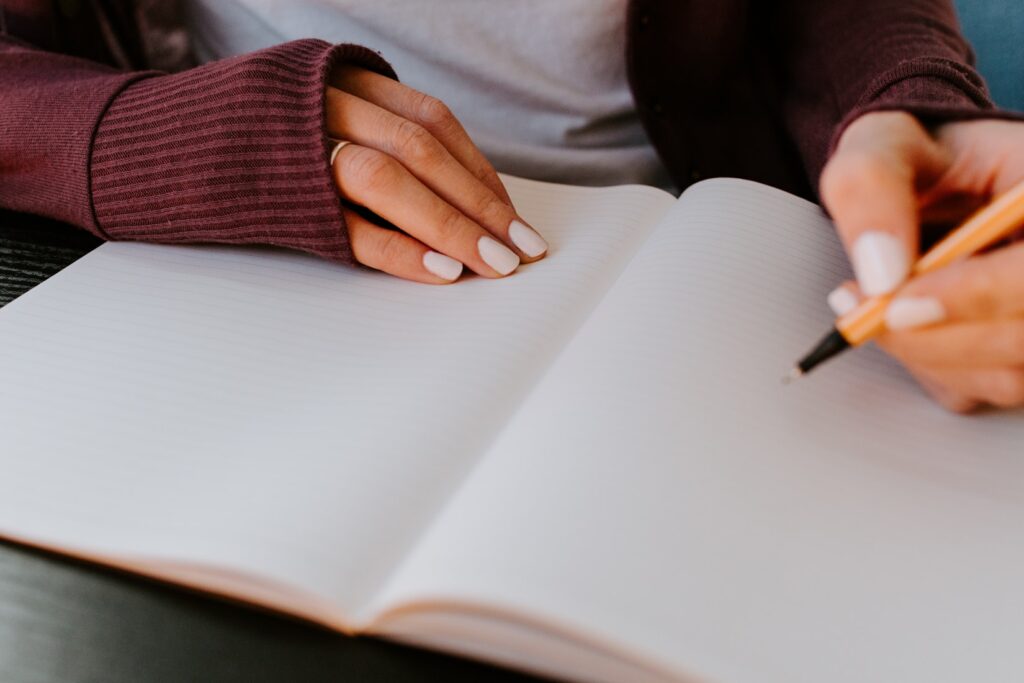 Disclaimer: this post may contain affiliate links, and every purchase made through these links will give me a small commission (at absolutely no extra cost for you!) AS AN AMAZON ASSOCIATE AND REWARDSTYLE MEMBER, I EARN FROM QUALIFYING PURCHASES. See Privacy Policy for additional info.
Hi Beauties!
Coming at you with a post to get you ready for college! If you are heading to college this fall then this post is a must read for you!
When most people think of self care they think of going to the spa or taking a long vacation to an exotic location. What they don't think about are the everyday little things that are cheap or free that have a huge impact on our lives.
Self care is important for everyone, and that is especially true for college students who are living through some of the most stressful times in their entire life. That's why I put together a few self care tips for college students.
Here are Self Care Tips for College Students:
Eat Healthy
Every year when students start college they get warned about the dread Freshman 15, a very real phenomenon that happens as students move away from home and set out on their own for the first time. But, you can combat that weight gain and keep your body running at peak efficiency by eating healthy. Remember the importance of moderation and most importantly, make sure you are eating your vegetables. Eating healthy and maintaining a healthy weight will have an impact on every part of your life. You'll get better sleep, you'll perform better in your classes, and you'll have the energy to pull an all nightery before a big test.
Related :6 Ways to Take Care of Yourself As You Age
Get Enough Sleep
College students should be getting seven to nine hours of sleep every night. Of course, this can be a pretty difficult thing to achieve but the importance of it cannot be stressed enough. Not getting enough sleep will impact your health, your safety, and even your GPA. Making sure you get enough sleep every night might just be the best form of self-care there is. Unfortunately, there are times when students can't get enough rest because of the amount of work they need to do. This is why so many students turn to a cheap essay service online when they need help getting all their papers written.
Get Active
Another part of your physical self care is getting active. This might mean going out for a hike every Saturday or taking a spin class at your local gym. Just do something to keep your body moving. Doing it in the outdoors is the best option though because you'll also get exposure to the sun, giving you vital vitamins, and fresh air which is in short supply when you're stuck in classrooms all day. Getting out into nature has a huge positive impact on your mental health.
Related: 5 Eco-Friendly Self-Care Practices That Are Good For You
Meditation
Speaking of mental health, daily meditation is a great way to focus your mind and give it time to relax from having new information crammed in it all day. Spend 10 to 15 minutes every morning meditating with the help of an app or a free video on Youtube. Then if you start feeling stressed throughout your day take a few minutes to meditate again under a tree or even in the library.
Have Me Time
At least once a week have a little me time. Spend this time alone doing something relaxing like having a bubble bath or going for a drive on a quiet road. The best time for this is on the weekend when you're less likely to have stresses from college hanging over your head and you can instead just focus on yourself. If you have roommates then this is the time to get away from them for a little bit. Go sit in a park with noise-canceling headphones. Let your mind wander.
Related: 18 Ways to Positively Transform Your Life
Schedule Your Life
Finally, this is perhaps the most important tip of them all, schedule your life. Google Calendar is a free tool that is incredibly easy to use and allows you to put a lot of information into events you schedule. Obvious things on your schedule might include your classes, payday, and dinner dates. But less obvious things to put on your schedule include lunch, your previously mentioned me time, tests, and however you decide to get active. Have the mantra of "if it isn't on my schedule, it doesn't exist." This will save you from double-booking yourself or not giving yourself free time to just relax.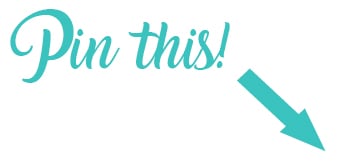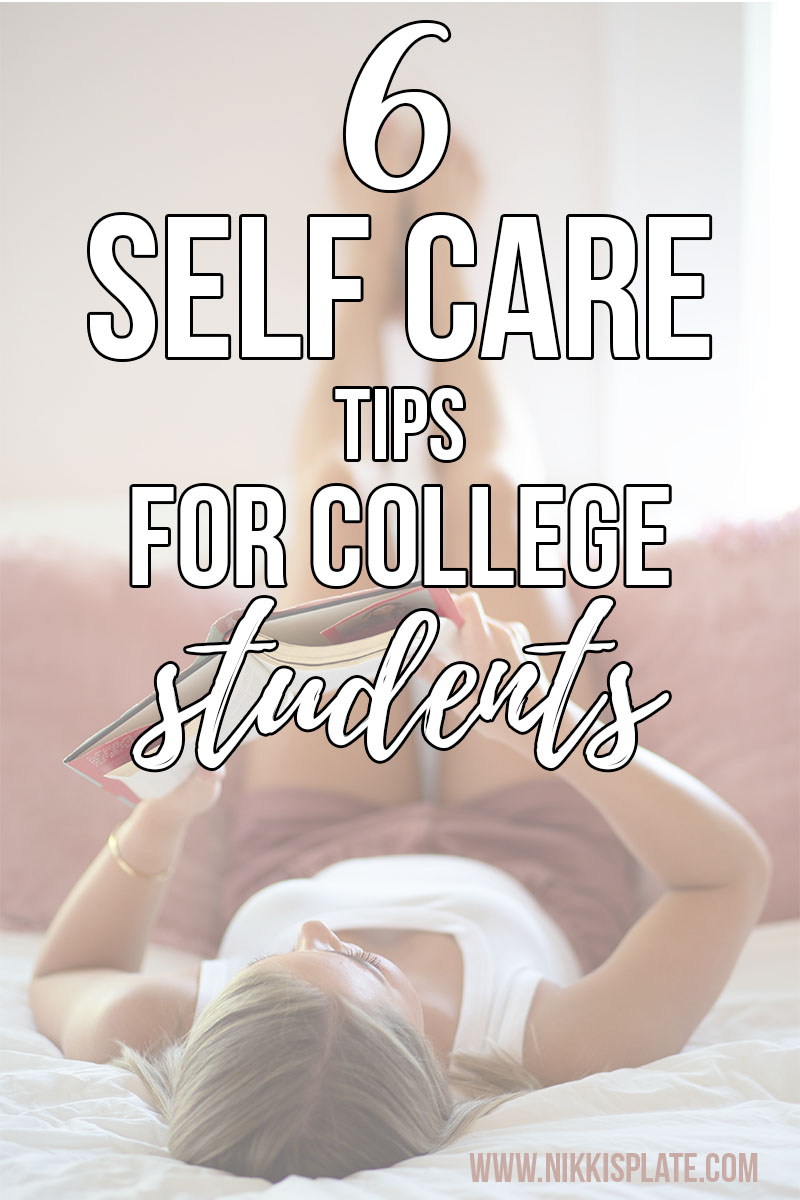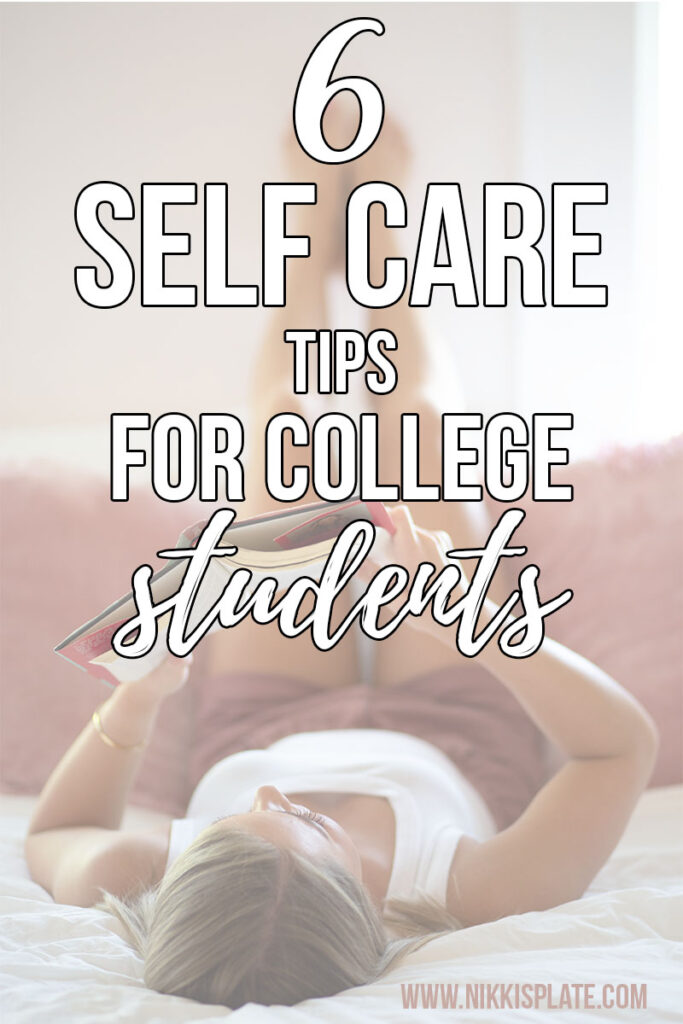 6 Self Care Tips for College Students; Here are some points to help you stay your best self in college!
BEST SELLERS