8 Ways to Treat Yourself This Fall; Fall is the perfect time to treat yourself to new experiences and indulgences... here is how!
Disclaimer: this post may contain affiliate links, and every purchase made through these links will give me a small commission (at absolutely no extra cost for you!) AS AN AMAZON ASSOCIATE AND REWARDSTYLE MEMBER, I EARN FROM QUALIFYING PURCHASES. See Privacy Policy for additional info.
Hi beauties!
The leaves are changing, and fall is officially in full-swing. Even though summer has come to an end, the fun doesn't have to stop. Fall is the perfect time to try new activities and incorporate seasonal self care to keep your spirits up!
You don't have to let the cold weather get you down.
Here are eight simple ways you can treat yourself this fall and make the most of the cooler season:
Spend Time Outdoors
The days may not be as warm, but that doesn't mean you have to burrow yourself indoors all the time. With less humidity, you can spend more time outside to appreciate the vibrant, changing scenery before the temperatures become frigid.
Take advantage of the milder months to walk around your neighborhood, visit a pumpkin patch, go apple picking, check out your local farmer's market, or try any new activity you think you might enjoy. For more inspiration, consider these outdoor activities to kick off the autumn season.
Diversify Your Dinners
If you find that you're cooking the same meals over and over, fall provides the perfect opportunity to spice up your weekly rotation. Autumn brings a lot of fresh produce that you wouldn't normally think to include in your diet, making it easier than ever to diversify your dishes.
Some fruits and vegetables taste better in the fall, when they are at their peak. In-season produce, such as apples, sweet potatoes, broccoli, and squash are great for adding color, flavor, nutrition, and variety to your meals.
Use these ingredients to cook up comfort foods like a slow cooker chili, tuna casserole, or spiced pumpkin soup to satisfy your cravings and boost your mood.
Splurge on New Clothes
The transition to fall may require you to purge your closet and reconsider your wardrobe. To make room for your fall ensemble, consider selling or donating any clothes you no longer wear to a local charity or consignment store. You can also use clothing cleanout service to clear your closet and use any money earned to treat yourself to some fall-appropriate attire.
Consider splurging on fall wardrobe essentials, like sweaters, boots, and scarves, so you can stay fashionably warm all season. It's also smart to invest in layerable garments like jackets and cardigans to accommodate the unstable weather. That way, you can add or remove layers as the temperature changes.
Nourish Your Skin
You may notice changes to your skin as your body adjusts to the cooler weather. The chilly climate can make your skin dry, dull, and flaky, making the seasonal transition a good excuse to treat yourself to a new moisturizer and skincare products.
To keep your skin healthy and vibrant this autumn, consider adding a weekly face mask to your routine and investing in products that tackle any skin abnormalities. Tending to your skin care needs is important for maintaining your confidence and overall health, so go ahead and indulge in a few new beauty products!
Create A Hygge Home Environment
Hygge is a Danish concept that encompasses a feeling of comfort and coziness. It's about creating a physical and emotional environment that makes you feel safe and at home. Sounds ideal for fall, right? You deserve to feel comfortable, even when the weather says otherwise.
Fortunately, there are simple ways you can incorporate hygge into your home. For instance, placing seasonal decor, such as scented candles, throw blankets, and faux plants around your house can help create a sense of warmth and comfort. Once you've decorated, treat yourself to an afternoon cozied up under a blanket with a cup of hot cocoa and your favorite book.
Schedule "Me Time"
Through all the chaos of life, it's important to set aside time to care for yourself. Make it a habit to block off time when you don't have to worry about fulfilling other obligations. Then, be purposeful about sticking to your schedule. Avoid overexerting yourself, and don't be afraid to say no when others ask to take away from your time.
Whether you use your "me time" to catch up on sleep, relax, or take up a new hobby, be sure to do something that makes you happy. Investing in your happiness and wellbeing is a simple way to show yourself some love this fall.
Gather with Loved Ones
As the days get shorter and the temperatures drop, you may find that you won't want to go out as often. However, staying in all the time can lead to feelings of loneliness and isolation. Spending time with others is one of the best things you can do to maintain your mental well-being and keep your spirits high through the seasonal transition.
Before the cold weather arrives, make it a point to go out and surround yourself with friends and family. Plan fall outings for you and your loved ones like going to the zoo, carving pumpkins, touring a winery, or sitting around the fire pit. Take advantage of the milder weather and make time for not only yourself but also others.
Take A Road Trip
Whether you have a few days to spare or only a few hours, try to step away from your day-to-day routine to take a scenic road trip this season. With the frost setting in and a fresh layer of leaves covering the ground, autumn is the best time to hit the roads if you're looking for some incredible views.
You can embark on a spontaneous trip or plan ahead to ensure you don't miss out on any parks or landmarks along the way. Either way, breaking away from your normal routine by going for a drive is one of the best ways you can reset your mind and treat yourself this fall.
Fall is the perfect time to treat yourself to new experiences and indulgences. With these tips, you can take advantage of all the season has to offer!

IF YOU LIKED THIS POST, YOU WILL LOVE THESE POSTS TOO:
8 Ways to Treat Yourself This Fall; Fall is the perfect time to treat yourself to new experiences and indulgences... here is how!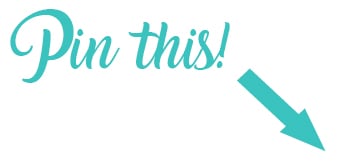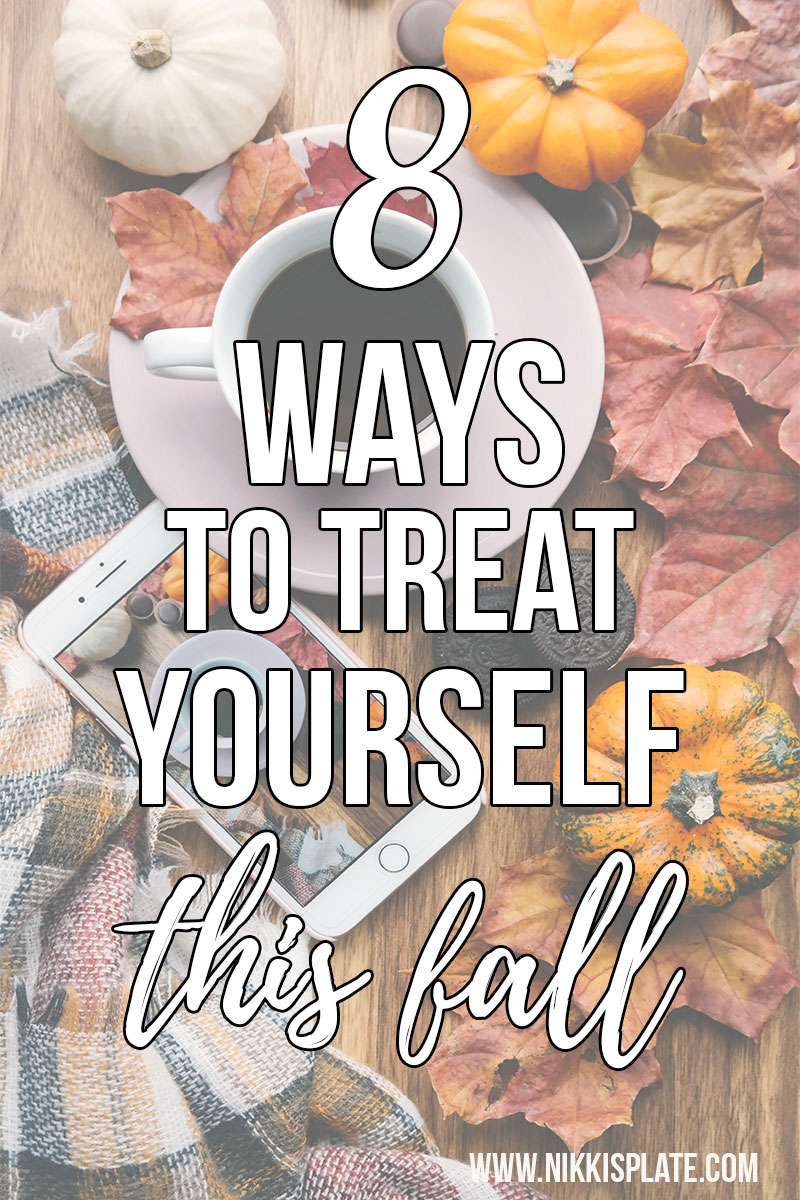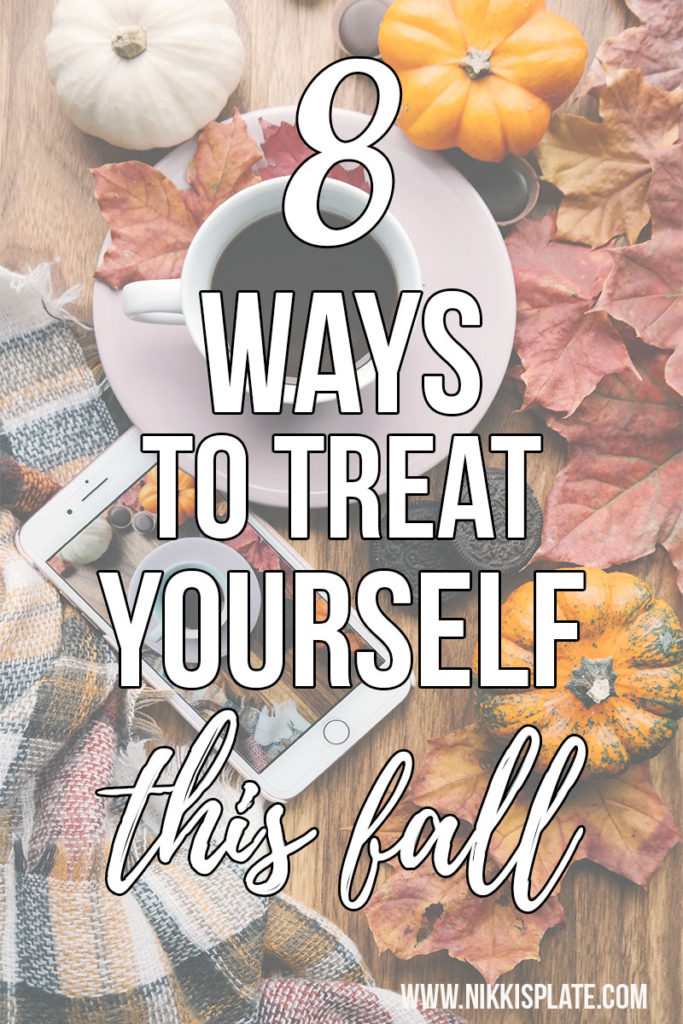 BEST SELLERS