Here is my "Bride's Guide to Etsy Shopping"!
Disclaimer: this post may contain affiliate links, and every purchase made through these links will give me a small commission (at absolutely no extra cost for you!) AS AN AMAZON ASSOCIATE AND REWARDSTYLE MEMBER, I EARN FROM QUALIFYING PURCHASES. See Privacy Policy for additional info.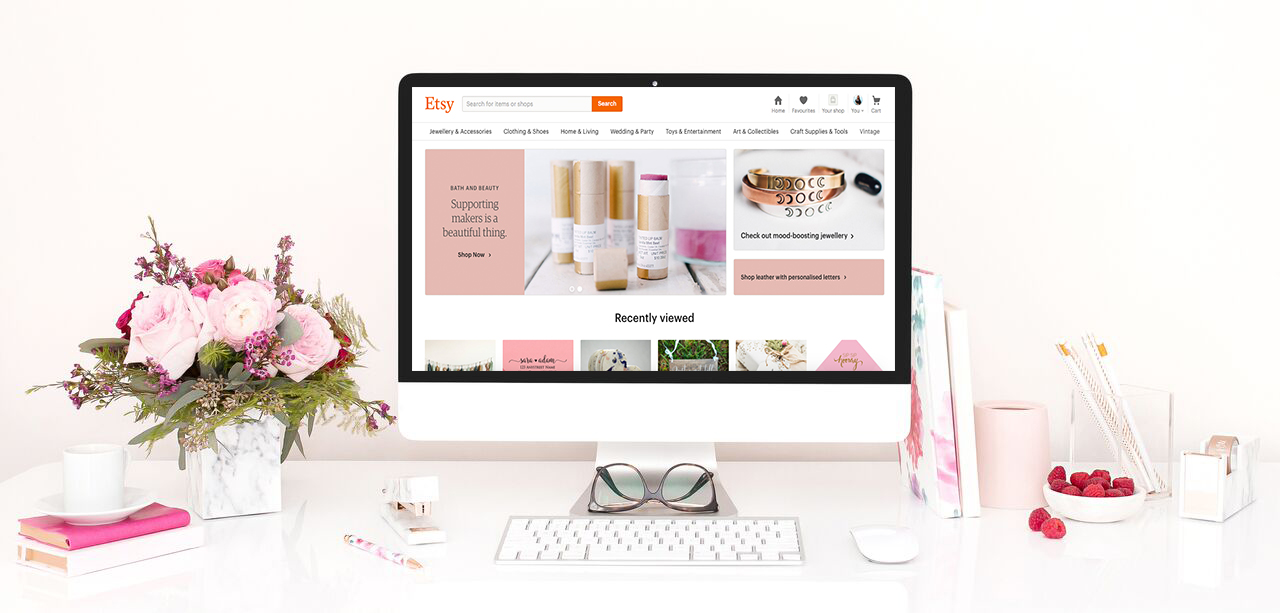 Hi Beauties!
Your probably looking at this title thinking "this post is so unlike you Nikki, wedding everything is taking over your life". And your right. I rarely do posts like this, but I just needed to share!

I'll be honest, I'm a newbie to Etsy. I never really got into Etsy until I started planning for our wedding. It always made me nervous ordering things from other people and not actual stores. #trustissues And I always found that the shipping could be super expensive.. so I just couldn't justify it.
But I changed my mind...
For those of you that don't know, Etsy is a worldwide online market place for homemade goods. It is a site where talented creators can sell their products/services in a controlled space online.
Recently I ordered a few things from some of the Etsy shops, and I am SO HAPPY about it! So I decided to post about it to help other brides! I also found a way to make sure shipping doesn't cost you an arm and a leg.
So lets jump into my Bride's Guide to Etsy Shopping:
Favourite Shops
Here are my favourite shops. I think these shops have the most creative items that are affordable. I also think a lot of their concepts are so unique and inspiring! Click their links to be directed right to their shops on Etsy!
mycustomstamps

Some invitation sites charge for personalized labelling... this shop sells a stamp for cheap! Dylan and I bought one for our wedding too. We are so happy with how it turned out so I HIGHLY recommend buying one instead of paying for personalized envelopes!

This shop sells basically every laser cut decoration you can think of. They sell cute banners and even cake toppers! This option is SO MUCH CHEAPER then laser cut wood.. So if you don't mind the look of cardstock over wood then I would highly suggest going with this!

This shop sells "Freeze Dried and Silk Rose Petals". How awesome is that! You can literally buy just rose petals (at such an affordable price) for your wedding decor! You could spread these down the aisle or on your tables. The options are endless! And they come in so many colours! SO GREAT.

This shop sells the cutest personalized hankies. I think I am going to get one for my dad and give it to him the morning of the wedding (I can say that here now because he doesn't read my blog #RUDE). My dad is such a crier and I KNOW he will be teary on the day of my wedding, so this might be nice for him. And it is something he can keep as a memory.

This shop sells "LED String Lights Fairy Lights Rustic Wedding Decor". If your going to be using fairy lights in your decor, this is the cheapest I have ever seen them! Order here!!! And they even have free shipping on some orders. HOLLA.

This shop sells personalized napkins. These are SO cute. I adore them. They would be perfect for your bar or at your bridal shower! Too adorable.

This shop sells the BEST wedding/party decorations. And I love that they are based in Canada! #Canadiangal If your looking to unleash your Pinterest party dreams, then this is the shop for you.

This shop has the most perfect personalized favour tags. We are not doing wedding favours at our wedding for a few reasons. We have been to several weddings where no one remembers to take a favour so the couple is left with 100 candles or 200 shot glasses.. so we decided to save money here and put it towards our bar. Our wedding favour is an open bar hehe.

This shop sells personalized signs! So many cute options. Anything from your engagement announcement to your welcome sign. The reviews are great and the signs are gorgeous!
Tips and Tricks
Shipping
Shipping can be so expensive.. like very expensive. ESPECIALLY if you are shipping to a different country. Obviously I know there our circumstances where you have no choice when it comes to the country you are ordering from, BUT I have found a way to avoid being tempted to buy a product from a different country. When you open your Etsy browser, along the left hand side there is an option for "shop location". Change this to your home country BEFORE you start browsing.. that way you know all the products are located in your country and you won't have to pay duty taxes and your shipping with be reasonably priced.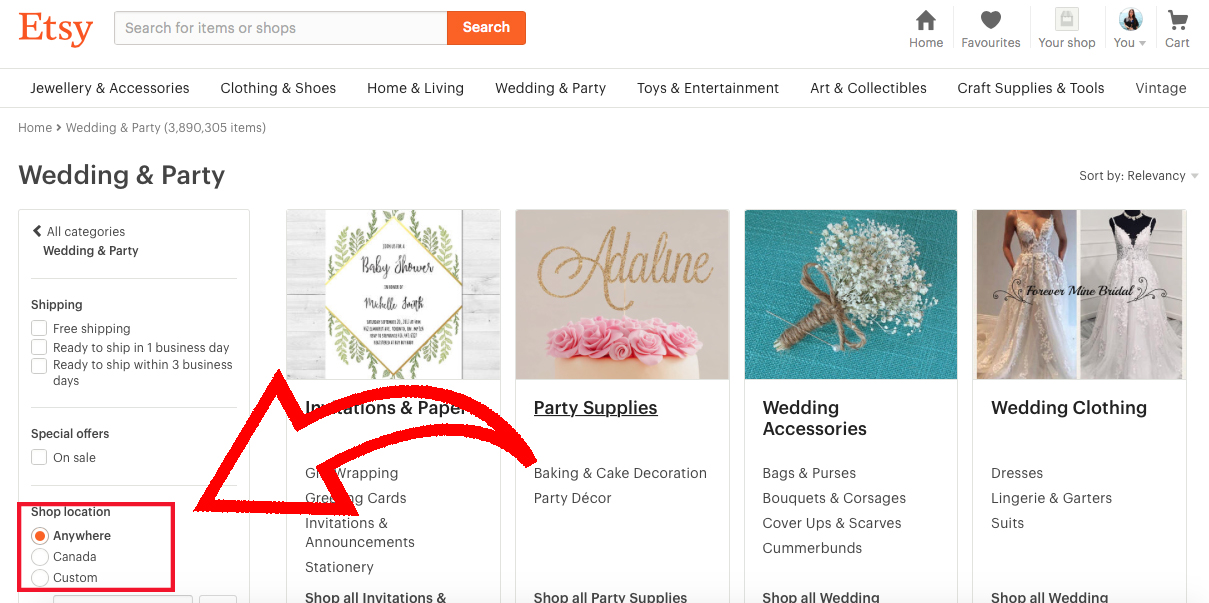 Favourites
You can save your favourite shops! If you found a shop that you absolutely love, no need to memorize their shop name, you can save them right to your profile! Just click on the shop and click on the "Favourite Shop" button in their header. BOOM its added to your list. Easy peasy lemon squeezy!

"Our Pick"
There is a section on the home page that allows you to shop based on your browsing history. Because I shop a lot in the wedding section, Etsy picked up on this and put together some Etsy Shops they think I would like. If you scroll down on the main page you'll see "Our Picks for _____". Etsy nails it with these picks! I have found some great things using this feature.

Starting My Shop
I have been thinking about this a lot lately and have decided that when my wedding is over I will start my open shop! I have so much to offer the Etsy world (at least I think so hehe), that I really want to start my own shop! As of right now I am working on my own wedding DIYs which is taking my full attention, but when it is done, I want to start my shop because I absolutely LOVE creating DIYs. I get so much joy out of it.. so why not do it on the side part time right? We will see how it goes!
Hope you enjoyed this Bride's Guide to Etsy Shopping!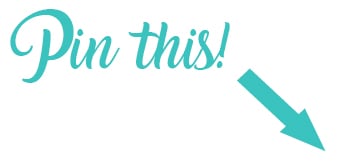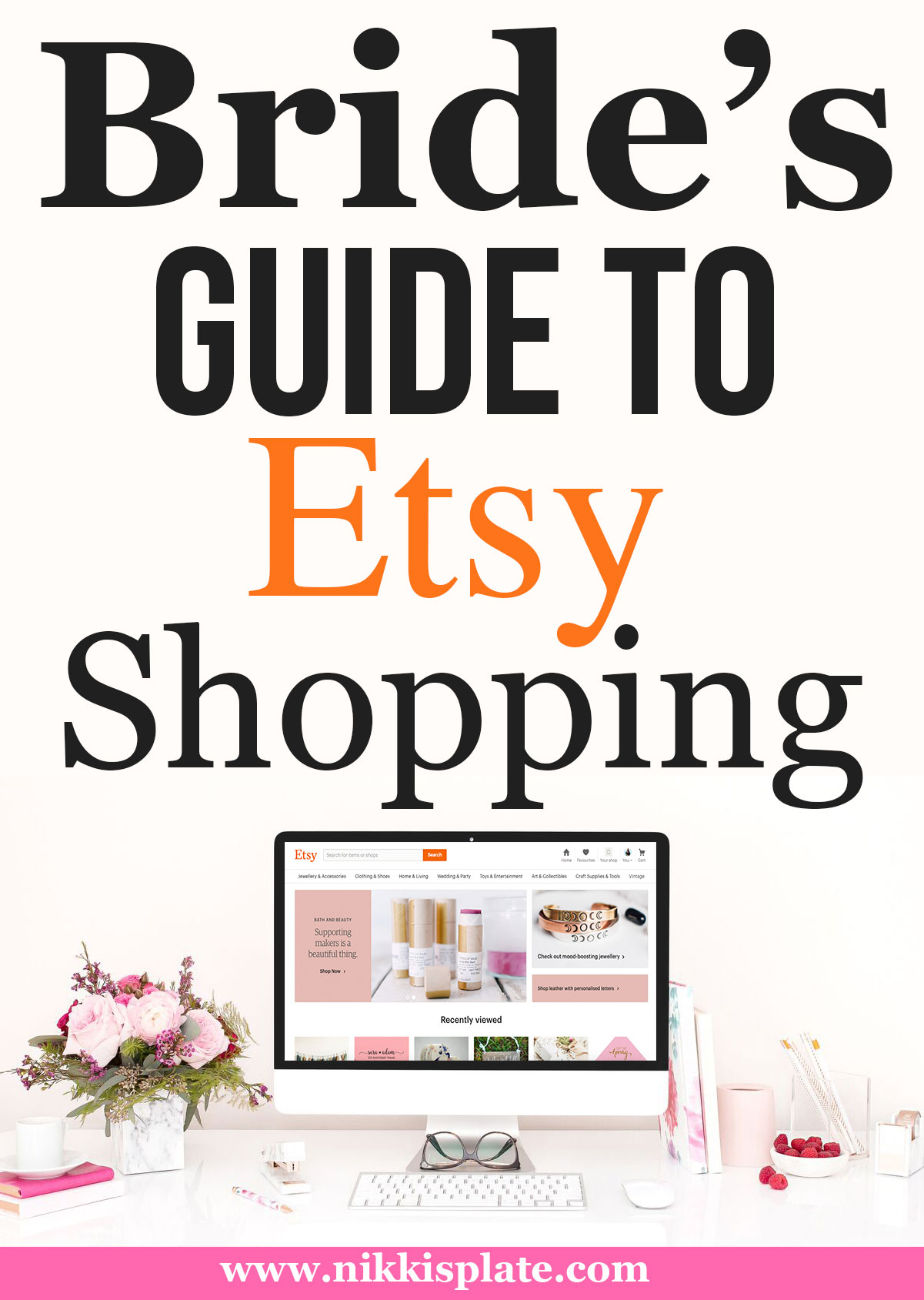 BEST SELLERS