5 Eco-Friendly Self-Care Practices; Self-care is an essential part of being a well-balanced person. Here are five ways to take care of yourself and the environment!
Disclaimer: this post may contain affiliate links, and every purchase made through these links will give me a small commission (at absolutely no extra cost for you!) AS AN AMAZON ASSOCIATE AND REWARDSTYLE MEMBER, I EARN FROM QUALIFYING PURCHASES. See Privacy Policy for additional info.
Self-care is an essential part of being a well-balanced person. However, sometimes practicing self-care can come at an important cost, one paid at the cost of Mother Earth.
Don't settle for products or practices that aren't good for you or the environment. Here are five eco-friendly self-care practices that you can implement into your self-care routine.
5 Eco-Friendly Self-Care Practices to Include in Your Routine
1. Get the proper amount of sleep
Sleep is probably the number one area where you can improve your health and well-being. Many adults don't meet the guidelines for sufficient sleep, which is seven to eight hours a night.
Most of us like to believe that getting through our days on little sleep is a sign of superhero strength. It may seem like missing out on an hour or two of sleep each night isn't a big deal, but it quickly adds up and can lead to an increase in irritability, a lack of focus, and can affect your overall health.
Rather than treating sleep as a luxury and trying to "maximize" your shut-eye by sleeping for 5 hours on work nights and 10 hours on days off, consider regulating your sleep schedule and getting the recommended 7-8 hours of sleep each night to see the best results.
You can even reduce your carbon footprint while you catch some ZZZs by purchasing an eco-friendly mattress.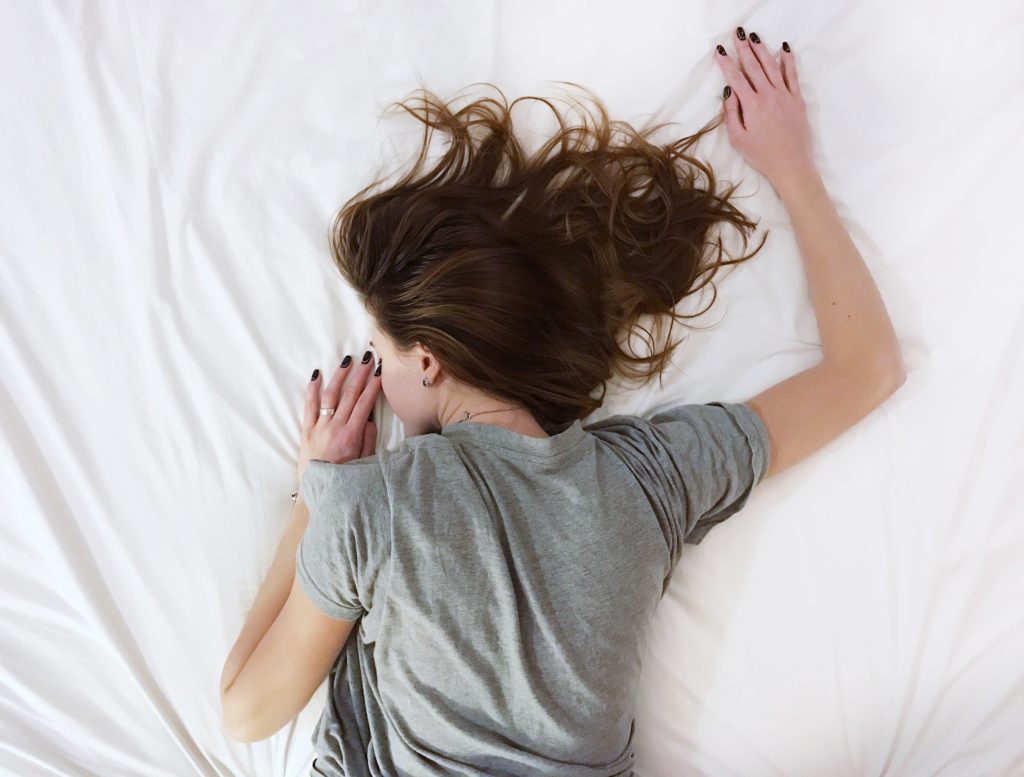 2. Declutter your home
Laundry to do, meals to cook, meetings to plan. Is there anyone who doesn't feel overwhelmed when faced with the seemingly endless to-do lists of life? Just looking at the obnoxious amount of stuff in our home or workspace can make us feel tired and anxious before we even get started. Research shows that home organization can make your home feel safer and more pleasant to live in on top of many other benefits to your mental health, including reducing stress, helping you sleep better, and boost your productivity.
Choose a place to start - your kitchen, a closet, your bedroom - and get rid of any excess or unwanted items. As you go through your closets, drawers, and storage containers, get rid of any items that you don't want or in some cases, might not even recognize.
Donate any useful items that you no longer use that still have a lot of life in them such as clothing. Many consignment shops will offer you a payout for your unwanted clothing. Online consignment store thredUP offers a convenient cleanout service where you can send in your gently used clothing for cash or credit.
As you clean other areas of your house, consider using services like Decluttr to get money for your unwanted household items.
3. Use healthy beauty products
When you're used to doing things the way that you always have, you may not see why you would want to switch up your beauty routine. However, once you compare the benefits of natural health and beauty products to the products you may be using now, you'll see why you would want to adopt a new, natural lifestyle with healthy beauty products that can help you look and feel great.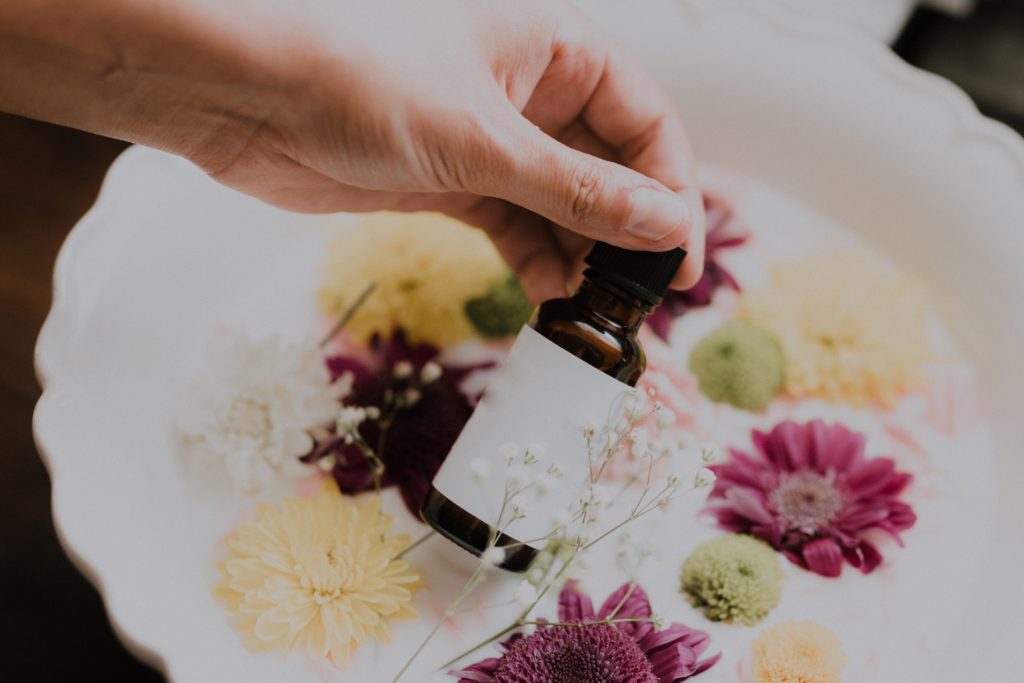 Healthy beauty products are farmed and manufactured organically, putting fewer chemicals into the air and water. They also don't contain many of the harsh chemicals, fillers, and artificial colors used in most skincare products which can cause redness, irritation, and breakouts.
From vegan hair products to natural makeup products, pamper yourself with an updated healthier beauty routine.
4. Take a group nature walk
According to a study by the University of Michigan, taking group nature walks can provide a variety of mental health benefits such as reduce depression, improve well-being and mental health, and decrease stress levels. The study also revealed that the positive effects on mood were especially strong among people who had recently experienced a traumatic life event.
On top of promoting mental health, the group nature walks also appeared to alleviate the effects of stressful life events while synergizing with physical activity. This helps to improve positive affect and mental well-being.
Walking is a great form of self-care because it's inexpensive, low risk, and a form of exercise that is accessible to everyone. Walking combined with nature and group setting can be a very powerful, under-utilized stress buster.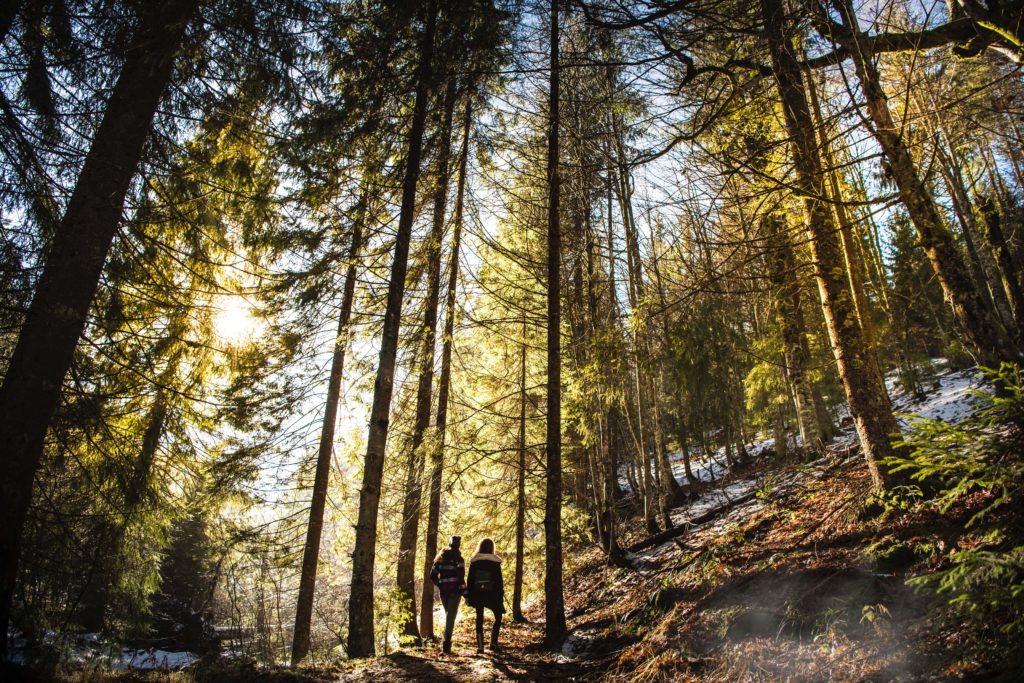 5. Take a relaxing bath
While taking a bath is certainly not a new method of treating your mental health, baths aren't a totally outdated way to take care of your mental well-being.
Research suggests that baths are great for your mental health and can even have a major impact on the inner workings of your body. A study by the University of Freiburg in Germany revealed that participants who took baths daily for eight weeks had more positive moods overall. They also scored about six points lower on the depression scale compared to where they were at before the experiment began.
According to the researchers, hot baths and even cold showers are effective in alleviating anxiety symptoms for some people because of the way the temperature changes affect the body and in turn the mind.
So grab a book, a glass of wine, and your favorite lavender salts and see just how taking a bath can positively impact your mental health.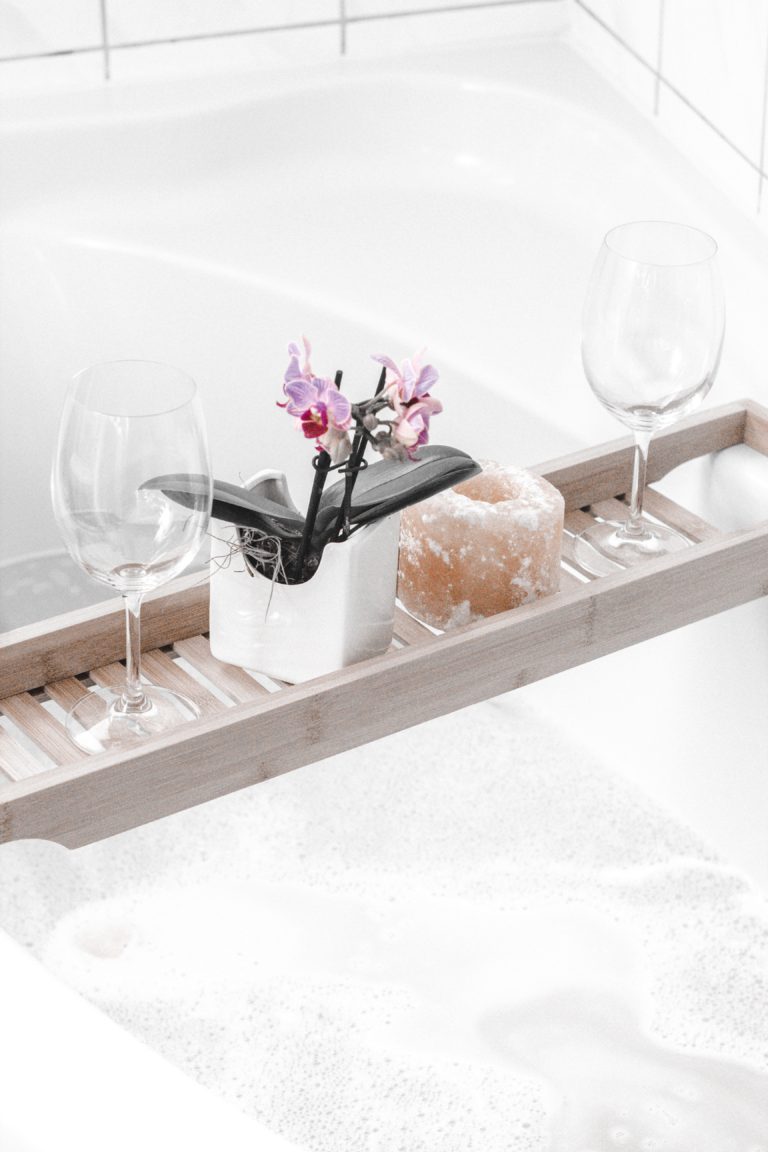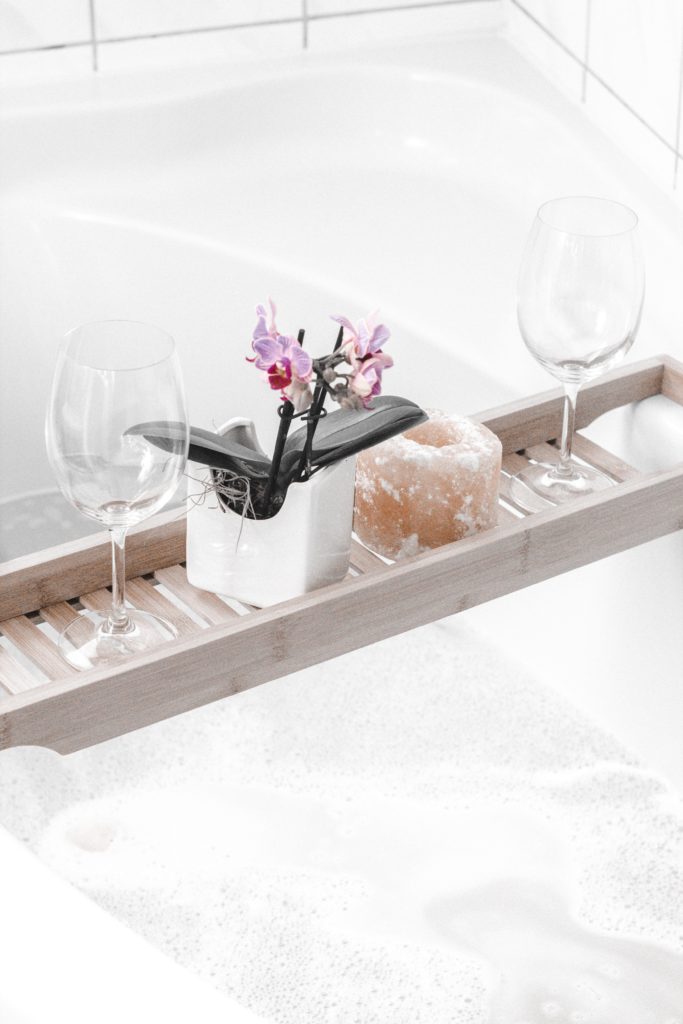 There you have it!
5 Eco-Friendly Self-Care Practices That Are Good For You!
I hope you enjoyed this post. Until next time!

IF YOU LIKED THIS POST, YOU WILL LOVE THESE POSTS TOO: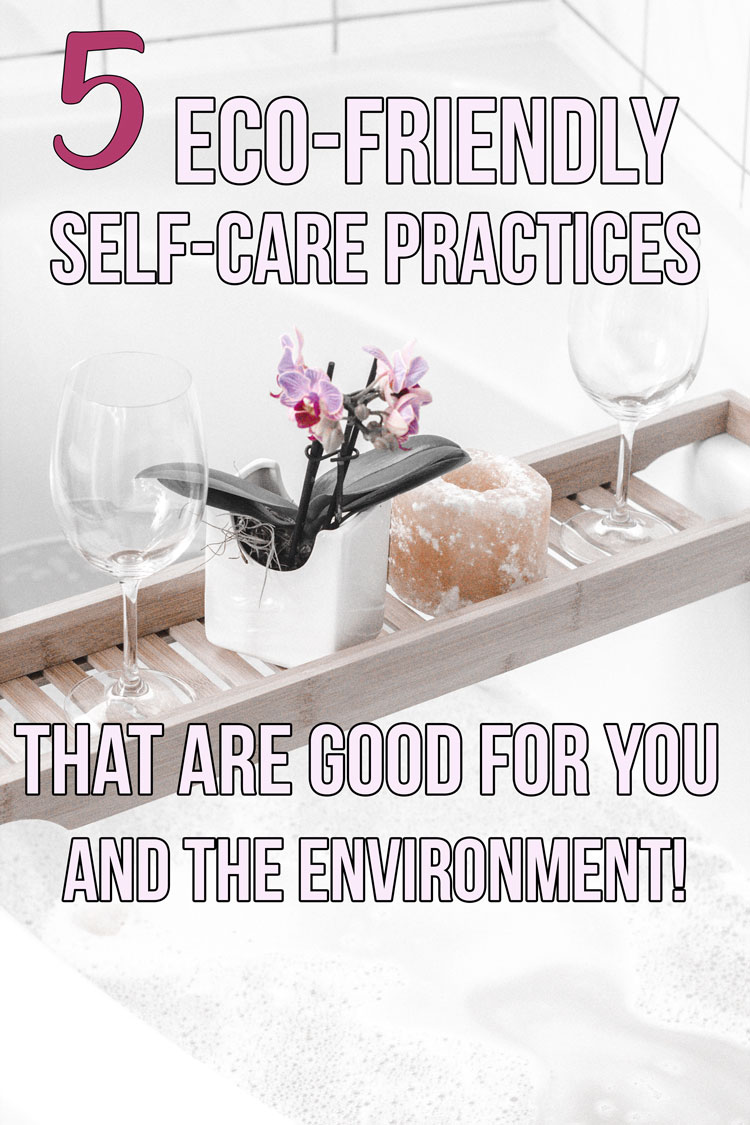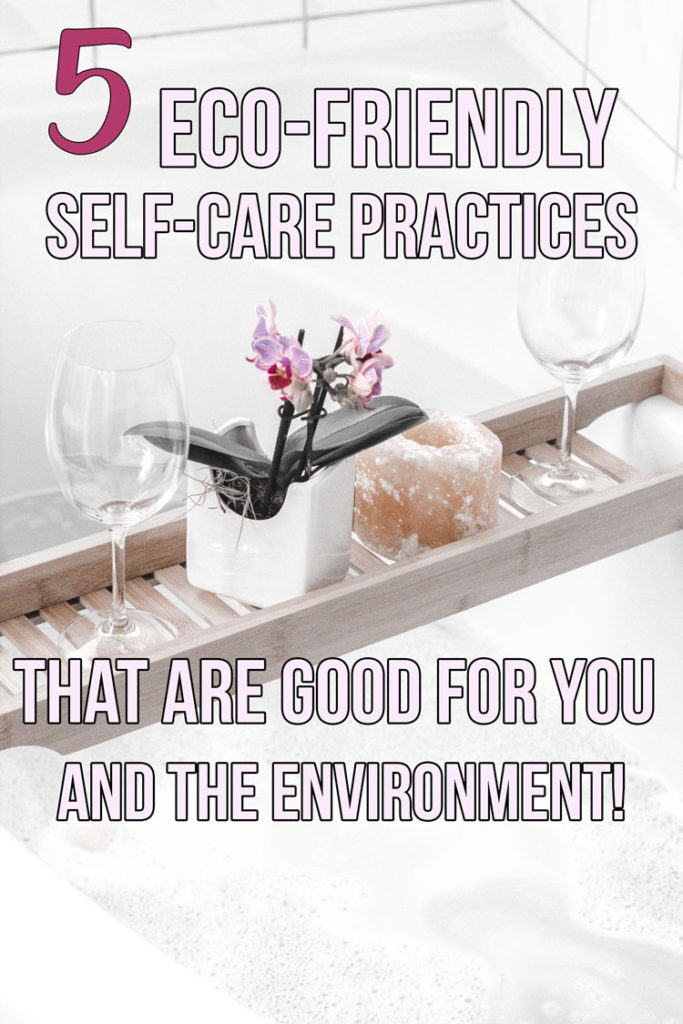 BEST SELLERS