3 Tips for a Guilt Free Vacation; Your Guilt Free Beach Holiday Indulgence; 3 tips for making a guilt free beach holiday affordable and stress free. How to enjoy your vacation without the added headaches!
Disclaimer: this post may contain affiliate links, and every purchase made through these links will give me a small commission (at absolutely no extra cost for you!) AS AN AMAZON ASSOCIATE AND REWARDSTYLE MEMBER, I EARN FROM QUALIFYING PURCHASES. See Privacy Policy for additional info.
Ah, beach holidays… You only need to close your eyes, and you can almost feel the sun on your skin, and hear the waves gently hitting the sandy beach. Who doesn't like a relaxing vacation where a bikini is all the clothes you'll ever need?
Beach holidays, however, can be a source of stress for many holiday makers. For a start, the ultimate beach body requires a lot of discipline and hard work ahead of your vacation. But, most beach lovers claim that they experience higher levels of stress after their holidays.
The surprisingly and yet understandable cause for it is called indulgence. Holidays are for relaxing and letting loose. But there's a big difference between living a little and burning all your resources in an over-excited manner.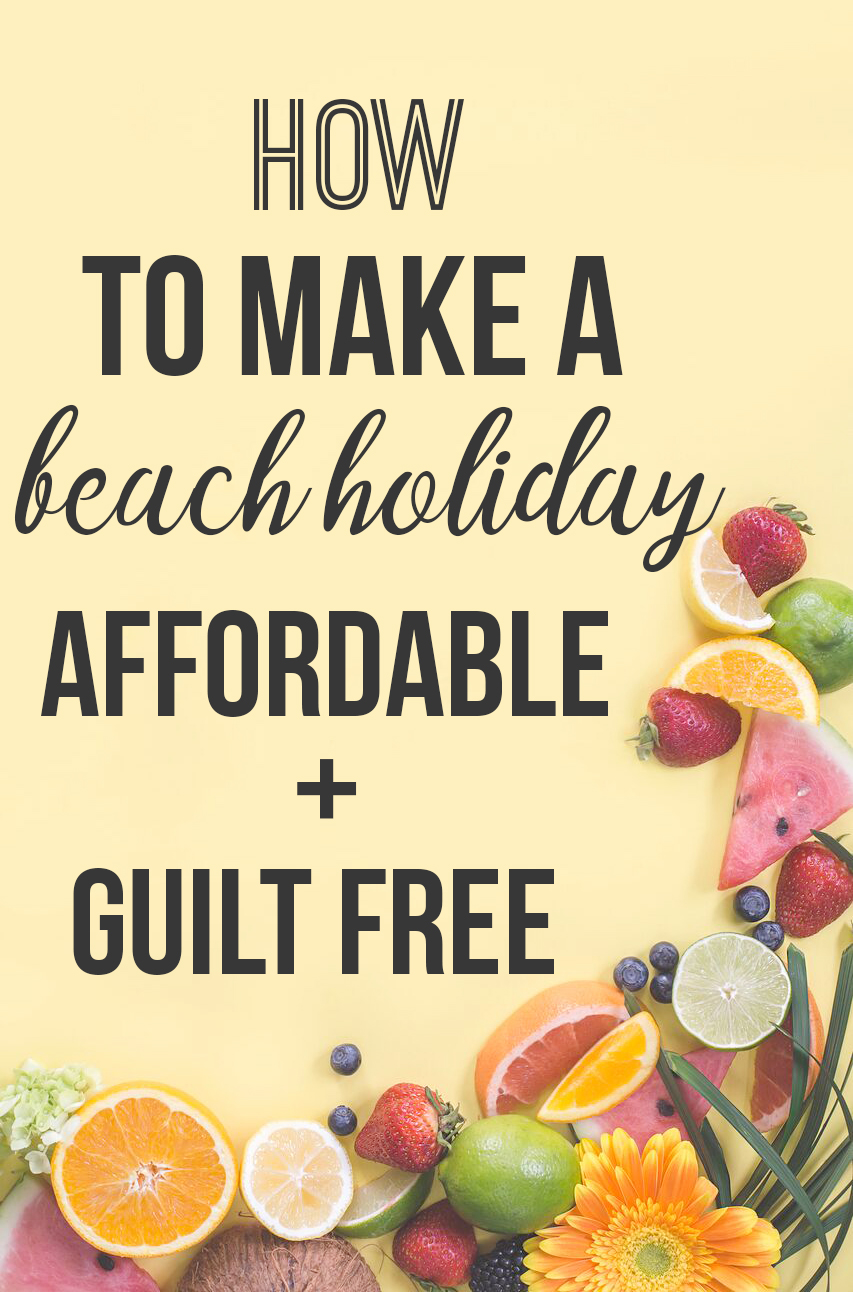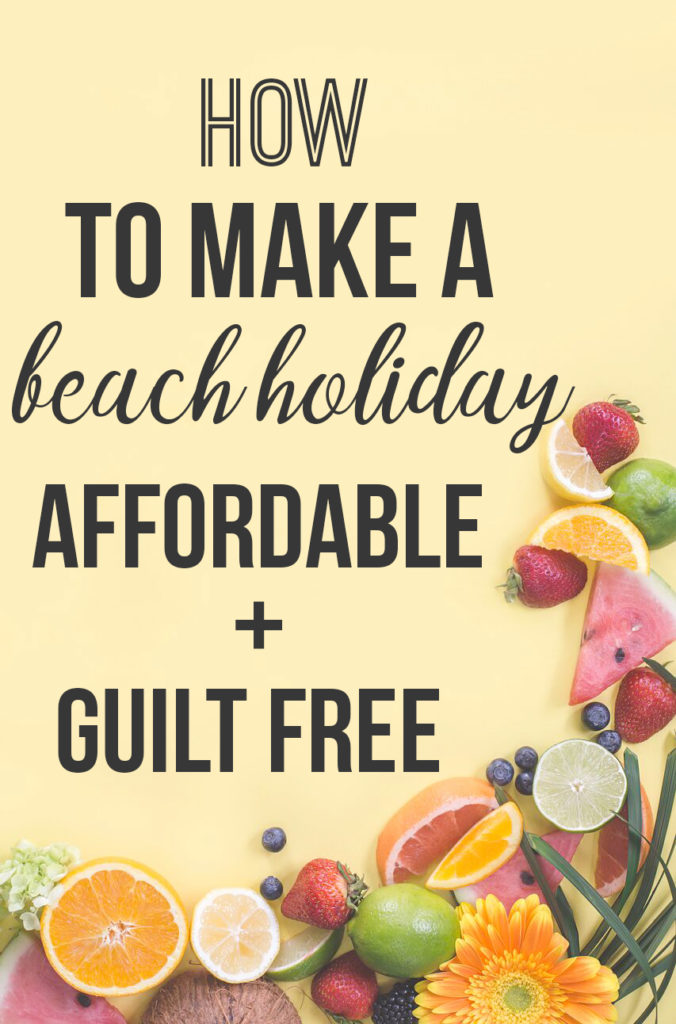 What is the recipe for the perfect guilt-free beach holiday indulgence?
Here are 3 tips for a guilt free vacation:
Invest in your Comfort Without Over Shopping
Holidays are not fun when you follow a tight budget. But ultimately, as a lot of people end up overspending on holiday and coming back with large debts; it's essential to keep an eye on your expenses. For instance, 74% of Americans admit falling into debt of more than $1,100 during their vacation. There is a collective blind spot for purchases that occur during your vacation. Ultimately, unless you need a specific item, duty-free and souvenirs are a waste of money.
Additionally, if you want to ensure that you're making the most of your holiday on a budget, you should be booking your accommodation in advance, so that you can get the best prices on recommended Cambodia beach resorts or antique Swiss chalets.
Managing your vacation budget is about finding the best value for your money, buying only what you need, and booking in advance to be able to sleep in quality hotels and resorts at the best price.
Holiday Means Healthy Holiday Food
There's no point working hard on your beach body is you ruin it by being careless during your holiday. If you have to travel long distances before reaching your destination, it's best to pack healthy snacks which will limit the risk of giving in to temptation. An apple can make you feel full again and stops you from buying a chocolate bar, for example.
Additionally, while you want to enjoy some holiday foods, you should make sure to keep your plate filled with healthy protein and vegetables, before reaching out for a dessert! And finally, don't drink out your calories. Alcohol-cocktail and sugary drinks are rich in calories, and they don't quench your thirst.
The Art of Relaxing
Last, but not least, coming back to the reality can be stressful. However, don't be tempted to check your work email during your vacation. It's essential to complete any task that will cause lingering stress before you leave so that you can switch off more easily on holiday.
Set expectations with your colleagues and clients so that people know not to contact you on holiday. And finally, accept that you won't hit the ground running the moment you come back to work.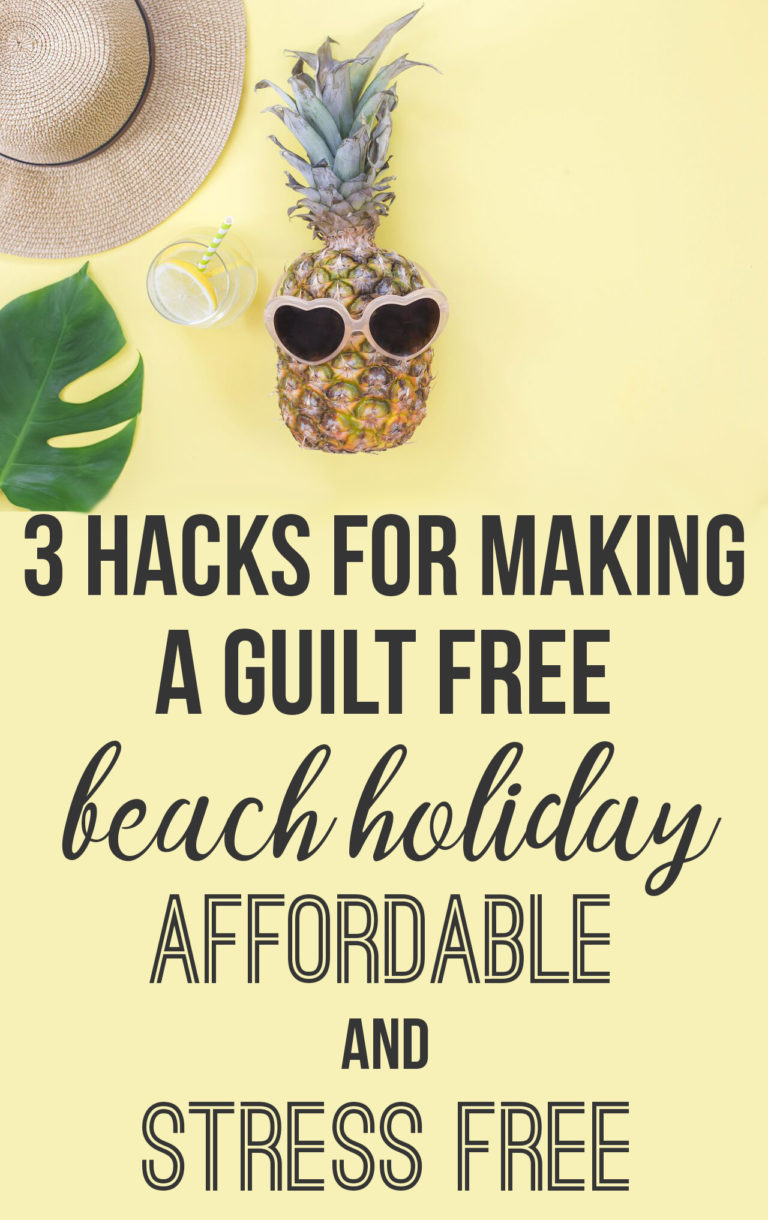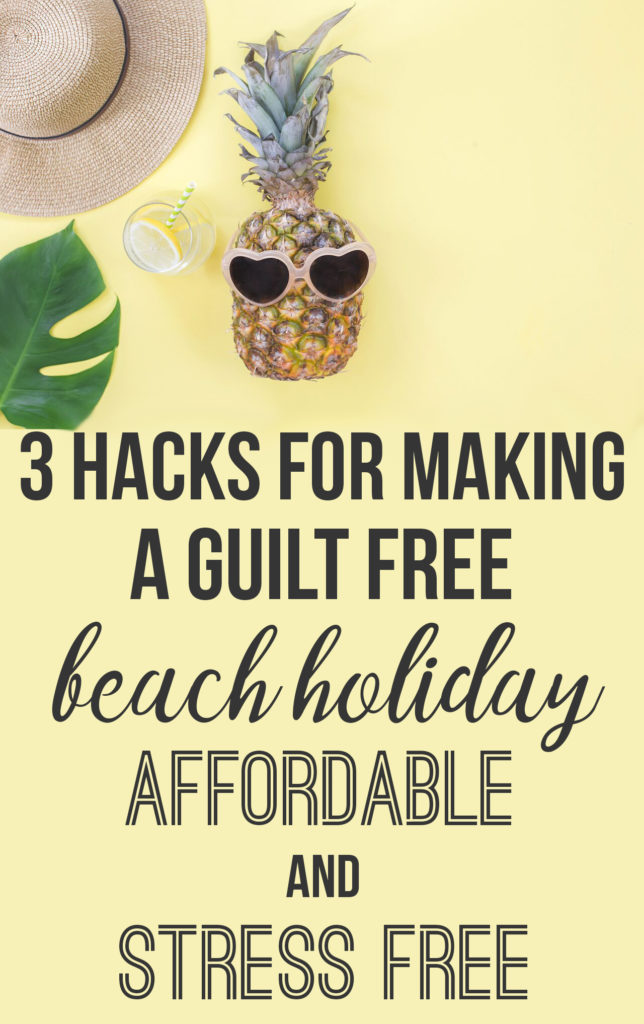 The best beach holidays are guilt-free. Indulge in moderation: Sea, sun and relaxation are what you need, and for it to work you need to be budget-smart, health-conscious and prepared to chill out!
I hope you enjoyed this post on guilt free vacation!
Until next time,

BEST SELLERS