What Is In My Hospital Bag For Labour and Delivery!; Here is my complete list of things I will be bringing to the hospital for labour and delivery (for mom and baby).
Disclaimer: this post may contain affiliate links, and every purchase made through these links will give me a small commission (at absolutely no extra cost for you!) AS AN AMAZON ASSOCIATE AND REWARDSTYLE MEMBER, I EARN FROM QUALIFYING PURCHASES. See Privacy Policy for additional info.
Hi beauties!
Welcome to another baby post!
For those of you who are new to the blog, Hi I'm Nikki and I am expecting a baby girl this October 🙂
I am currently 30 weeks pregnant. Yes I know this is early to be thinking about a hospital bag, but I just want to be ready! I am so excited and nervous and just want everything to be super smooth.
I had a bit of a scare at 28 weeks. I had the worst lower back pain I have every experienced in my life. It hurt to even breathe. And the pain came around my right side and around my baby bump. It was honestly the worst pain I had ever experienced.. so of course I thought I was in preterm labour. I rushed to the hospital with my husband to find out I was passing a kidney stone! A KIDNEY STONE! So after that scare I decided to start working on that hospital bag just in case!
I thought I would share my list of things that I will be packing in my hospital bag for labour and delivery. I wanted to post this not for just for you all but also for me for future pregnancies! This way I can look back and remember what I put in the bag.
Mom To Be Hospital Bag
Wallet/Purse/Medical Documents: This is self explanatory. I have it at the top of my list so I don't forget!
Water Bottle: Definitely bringing my own water bottle to fill up at the hospital!
Phone Charger with Extension cord: Everyone says to bring an extension cord because the outlets are usually far away!
Eye Mask: I am such a light sleeper that I can't sleep if there is even a little bit of light!
Maternity Night Gown: I will probably bring a gown like this because I hate the hospital gowns. I will want to get out of that gown as soon as I am done delivering!
Zip Up Hoodie: Easy to put on and remove
Slippers: I will be bringing my slippers
Shower Flip Flops: The showers in the hospital are gross, bring cheap shower flip flops!
Loose Pants: I have a pair of Gap sweat pants I will be bringing. They are old but super comfy.
Loose Cheap Underwear
Pillow: I absolutely will be bringing my own pillow! I can't sleep without it.
Tooth Brush and Tooth Paste: Travel sized
Deodorant: Travel sized
Shampoo and Conditioner: Travel Sized
Lipbalm: A must for me!
Face Wash and Face Cream: Travel sized
Face Wipes: I love these
Hair Ties
Earth Mama Nipple Cream: Opting for the Earth Mama nipple cream because it is organic and you don't need to wash it off before nursing again because it is baby safe!
Nipple Pads: I have a pack of these but will be switching to the reusable ones that you just throw into the wash but I felt that these would be easier for when I am in the hospital
Postpartum Pads: I know they give you some at the hospital but will bring these just in case.
Postpartum Underwear: I have heard everyone say that they prefer the underwear over the pads.. so I am going to bring a few of these as well.
Prenatal Vitamins: I will continue to take these while breast feeding.
Inhalers: I have asthma so I never leave my house without my inhalers!
Snacks + Coconut water: I have heard so many people saying they wish they brought snacks! So I will probably pack a few protein bars. Coconut water is also great for staying hydrated and giving your body some additional electrolytes!
Camera: I am going to bring my good camera to get some pretty photos after birth!
Vlog Camera and Charger: Of course I want to get some footage for memories!
Earth Mama Perianal Spray: I am definitely going to get a couple bottles of this. This spray is for postpartum relief to help soothe perineal discomfort after childbirth! The reviews are amazing, and its more natural then all the other sprays.
Fridababy Mom Washer: I heard these are amazing, and better then the ones they give you in the hospital, so I will for sure be packing one of these!
Diaper Bag For Baby
There you have it!
My complete list of what I will be bringing to the hospital. I know a lot of these things I probably won't use, but I would rather be prepared and not wish I packed something that I didn't.
What is in your hospital bag for labour and delivery? Leave anything I missed in the comments below!
Until next time,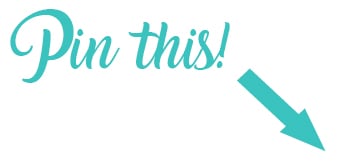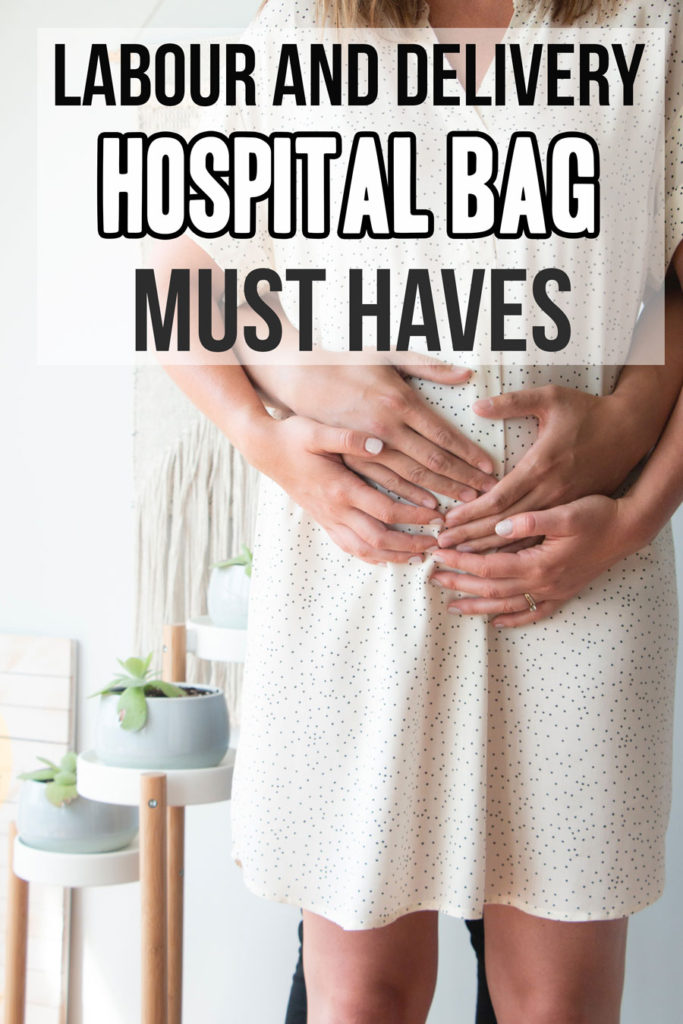 BEST SELLERS