Hosting the perfect Afternoon Tea Party? We have shared our expert tips to help you plan and organize a lovely gathering.
Disclaimer: this post may contain affiliate links, and every purchase made through these links will give me a small commission (at absolutely no extra cost for you!) AS AN AMAZON ASSOCIATE AND REWARDSTYLE MEMBER, I EARN FROM QUALIFYING PURCHASES. See Privacy Policy for additional info.
Afternoon tea doesn't sound exciting or special compared to other events, but there's something about it that is both familiar and comforting. It's a light alternative to dinner with friends, an idyllic way for family members to catch up over food and conversation, or the ideal excuse for a girls' day out.
An afternoon tea party is a perfect opportunity to raise your pinkies high and drink delicious tea with great company. Tea parties are brilliant, particularly because they're relaxed yet elegant and very sociable. It's an event where you can get to know a whole bunch of different people in a calm, structured environment.
Afternoon tea has been around for centuries. These elegant gatherings have appeared in practices from the Middle East to Britain. So whether it's your birthday, New Year's Eve, or any other celebration that requires a fun gathering, here is a guide on how to organize the perfect tea party…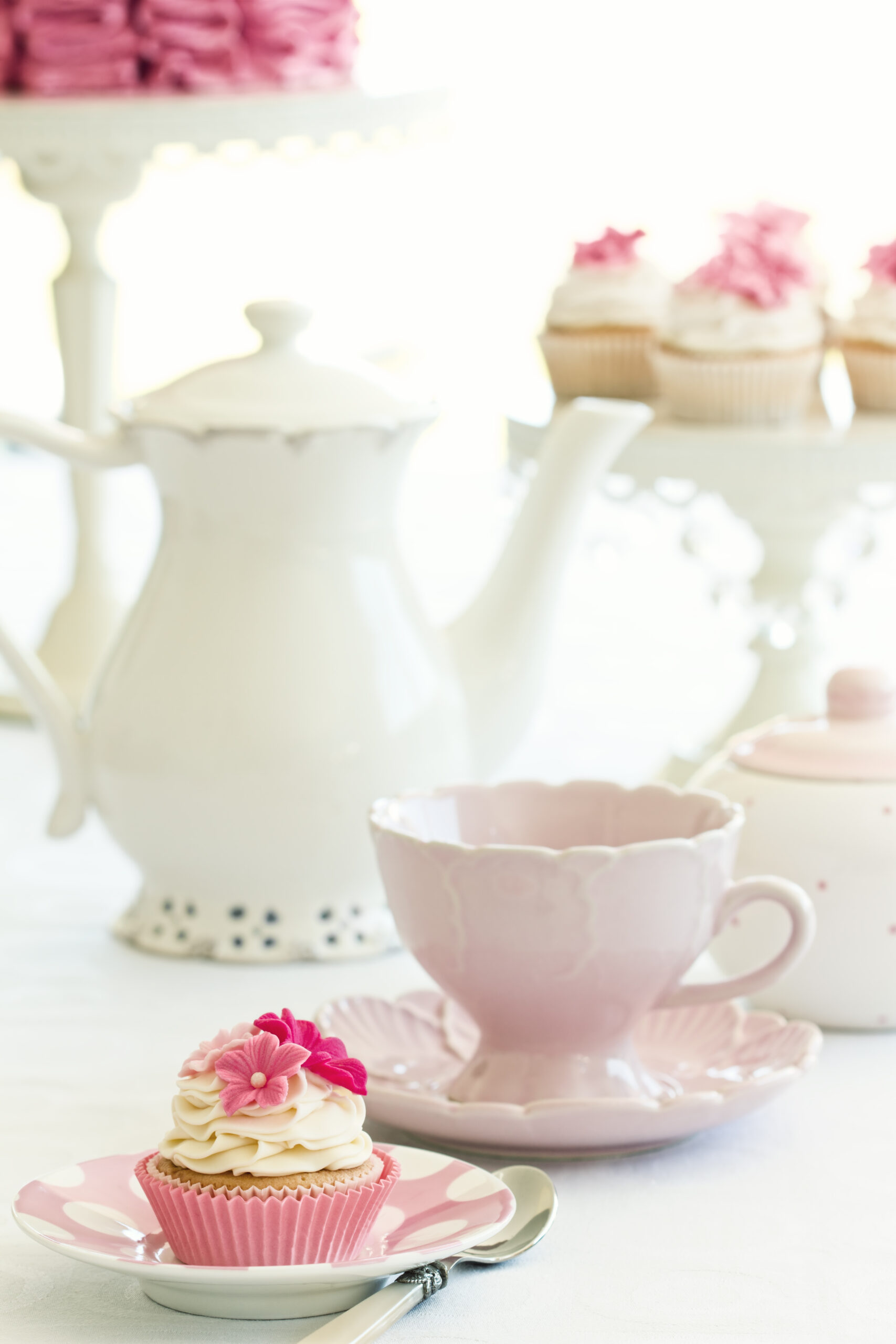 How to Host the Perfect Afternoon Tea Party:
Start with a Plan
First, you'll need to decide the when, where, and what of your tea party. Set a date and a time and consider where's the best place to host; an afternoon tea party works well either indoors or outdoors so if the weather is good, you could hold it in your garden.
You don't need a theme for your tea party but you might want to tie it in with a special event or occasion, such as Mothers' Day, Valentine's Day or Easter. Other popular themes for afternoon tea parties include an Alice in Wonderland or Mad Hatter's tea party, or a Victorian tea party.
Decide whether you'll have paper or digital invitations and get them sent out well in advance to give your guests plenty of time to RSVP.
Arrival Drinks
On the day, get your party started with a welcome drink for your guests on arrival. A variety of teas can be offered, from fresh and fruity flavours to herbal teas such as camomile tea or classics like earl grey. Alternatively, you could greet your guests with a glass of bubbly or refreshing mimosas.
Course 1: Sandwiches (or Alternatives)
Sandwiches are an afternoon tea party staple. There are several classic fillings typically on offer at a traditional afternoon tea party, such as smoked salmon, cucumber, and egg mayonnaise. Coronation chicken and cheese are also popular choices. Sandwiches are usually served with the crusts sliced off, cut into fingers or small triangles, and arranged on a tray or cake stand to look visually appealing.
Alongside your selection of classic sandwiches, you could also serve other finger foods, such as mini pizzas and quiche or get creative with sandwich fillings to put a modern twist on the traditional afternoon tea.
Course 2: Scones
Traditionally, scones are either plain or fruit and should be served slightly warm with lashings of cream and jam. Whether you apply cream or jam first is hotly debated! To avoid arguments, you could decant clotted cream and jam into small bowls or glass jars and set out spoons so your guests can help themselves to as much cream and jam and in whatever order they like! For a twist on this classic, why not serve savoury scones as an alternative?
Course 3: The Cakes
The final tier on your afternoon tea tray, and the final course you'll be serving to your guests is the all-important cakes! For this, you'll want to select a few of your favourite dainty cakes, pastries, and biscuits. These can be homemade or shop-bought depending on your baking skills. Popular options include French macarons, mini eclairs, Bakewell tarts or jam tarts. Battenberg cake or sponge cakes such as carrot cake, coffee and walnut cake or Victoria sponge are also great choices.
Course 6: The Tea
After the welcome drink, tea should be served throughout your event - it is a tea party after all! Traditional choices are English breakfast tea or Earl Grey but you can also get creative and pair certain foods with specific teas or have a different tea for each course.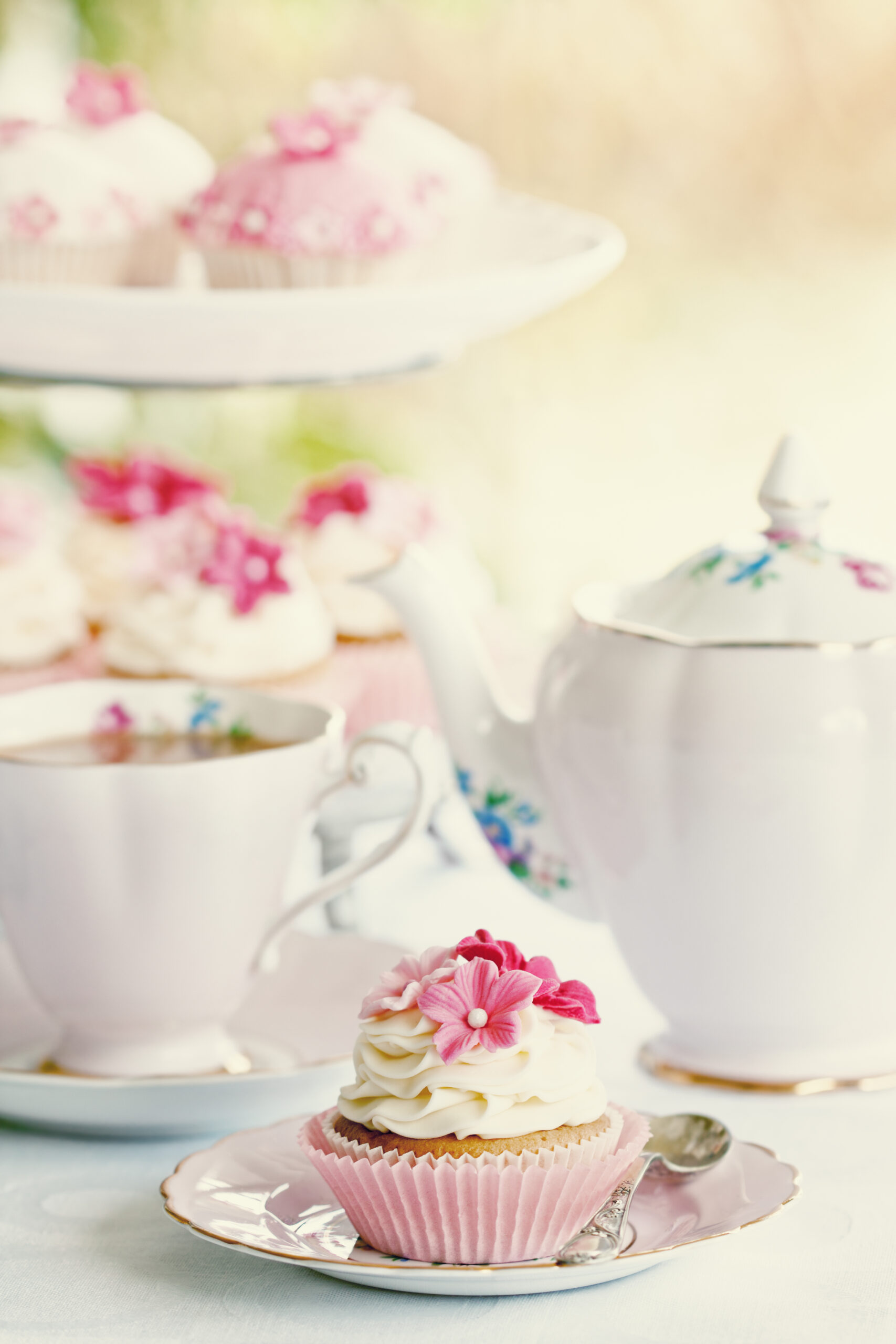 Tea should be served from a teapot and drunk from China teacups with saucers. Don't worry if you don't have a matching set for all your guests, you can often pick up lone teacups and saucers in charity shops or at car boot sales and an eclectic mix of chinaware will only add to the charm of your afternoon tea party.
BEST SELLERS