---
Our Christmas Card 2018 + Family Photoshoot; minted holiday cards 2018, DIY photos, family photo shoots.
---
Disclaimer: this post may contain affiliate links, and every purchase made through these links will give me a small commission (at absolutely no extra cost for you!) AS AN AMAZON ASSOCIATE AND REWARDSTYLE MEMBER, I EARN FROM QUALIFYING PURCHASES. See Privacy Policy for additional info.
Hi beauties!
Just thought I would share our Christmas card this year. I am so happy to be working with Minted again. We originally did a collab together on our wedding save the date cards, now back at it with our Christmas cards!
I wanted to do Christmas cards this year because it is our first Christmas together as husband and wife! I would love to get into the yearly event of doing a family photoshoot and then sending Christmas cards to all our family and friends. I would love to keep a photo album of all our Christmas cards over the years. This is the definition of adulting 101!
Growing up we never really did Christmas cards. It wasn't something my family did and I wish we did! Looking back now, I think it would be great to have those yearly cards to look back on.
Also to save money on the actual photos, we went to a trail with the pups and a tripod. Set it up and took a few photos and boom done! You could even do it with your iPhone and a homemade stand. One year I used a chair and leaned my iPhone up against the back to get a photo of Dylan and I. Get creative! Christmas cards do not need to be crazy expensive!
I also LOVE minted. I first discovered them when I was looking for places to order our save the date cards. They are so great and really give you what you want. You can design the card yourself and then a professional looks it over and puts your changes into action. If you want a different font colour, they can do that for you. I don't know about you, but I always have a little bit of stress right before I hit that order button thinking "I hope everything there are no spelling or grammar errors!". It takes a huge load off knowing there is someone on the other end proof reading your card!
Anyways, here is our Christmas card 2018!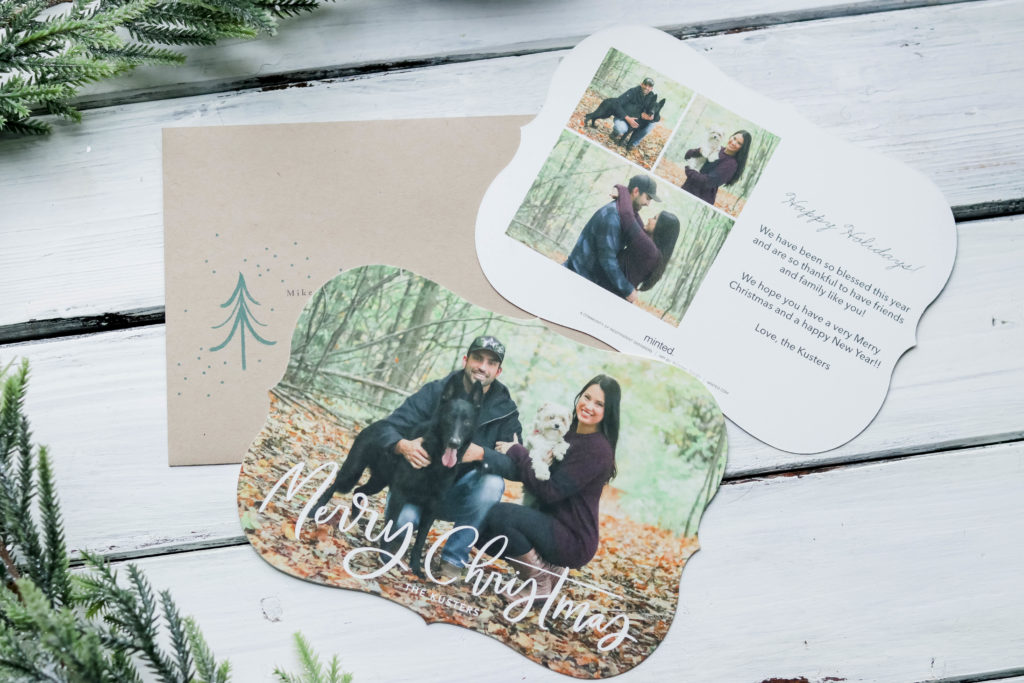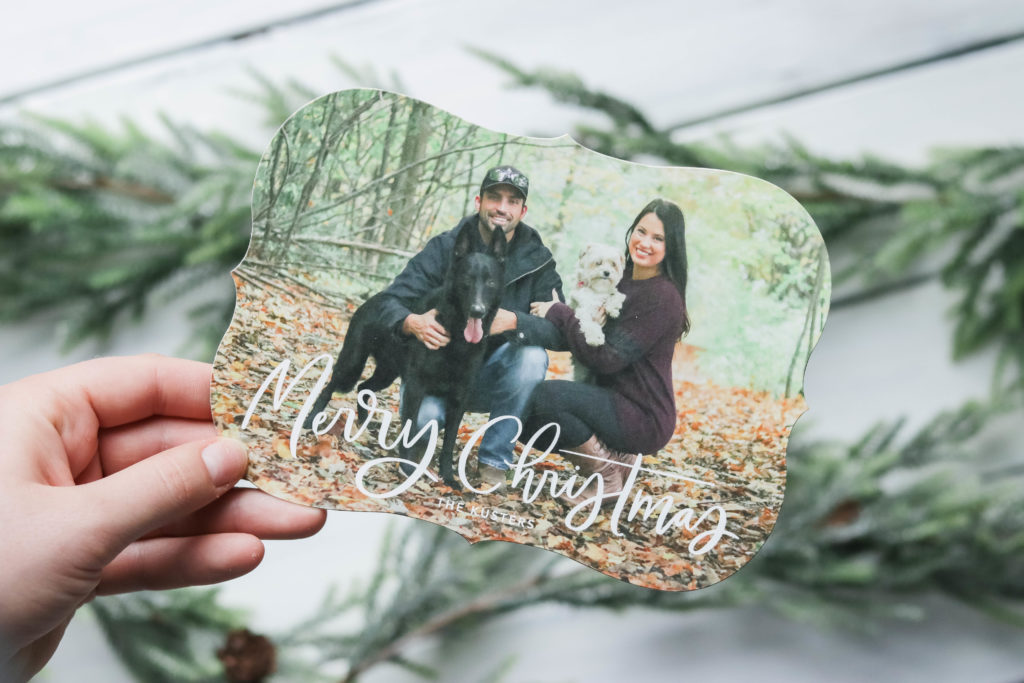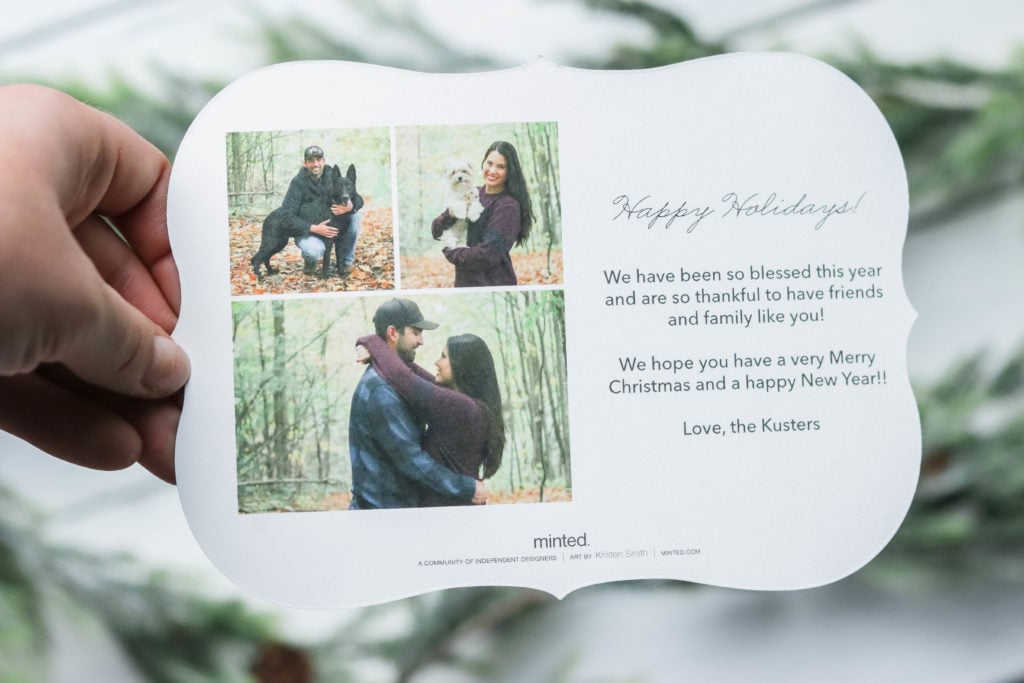 RELATED HOLIDAY POSTS: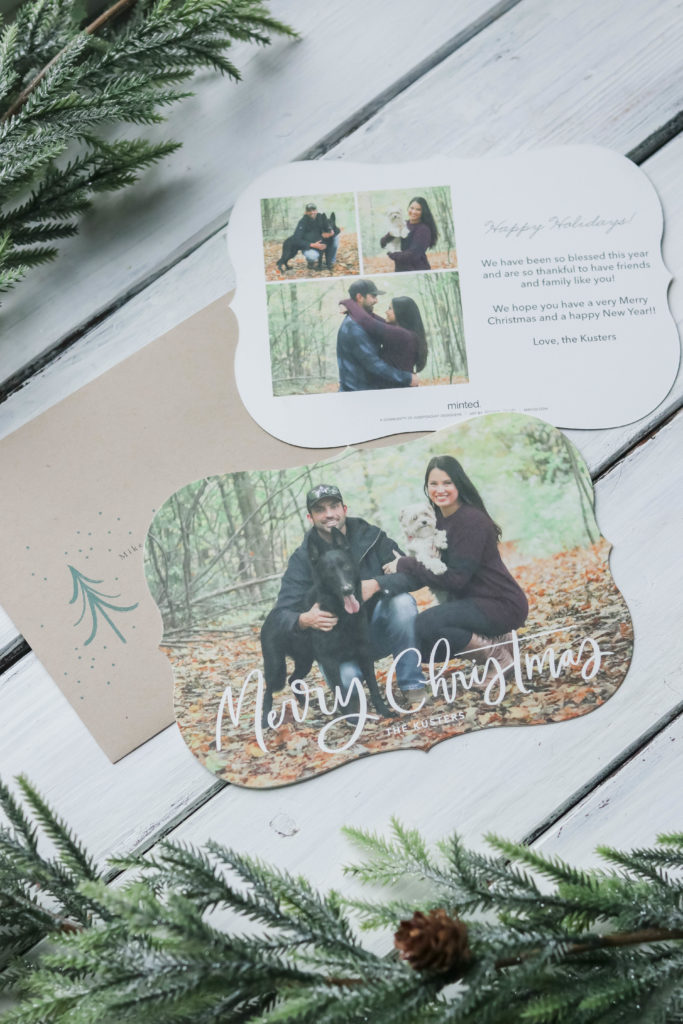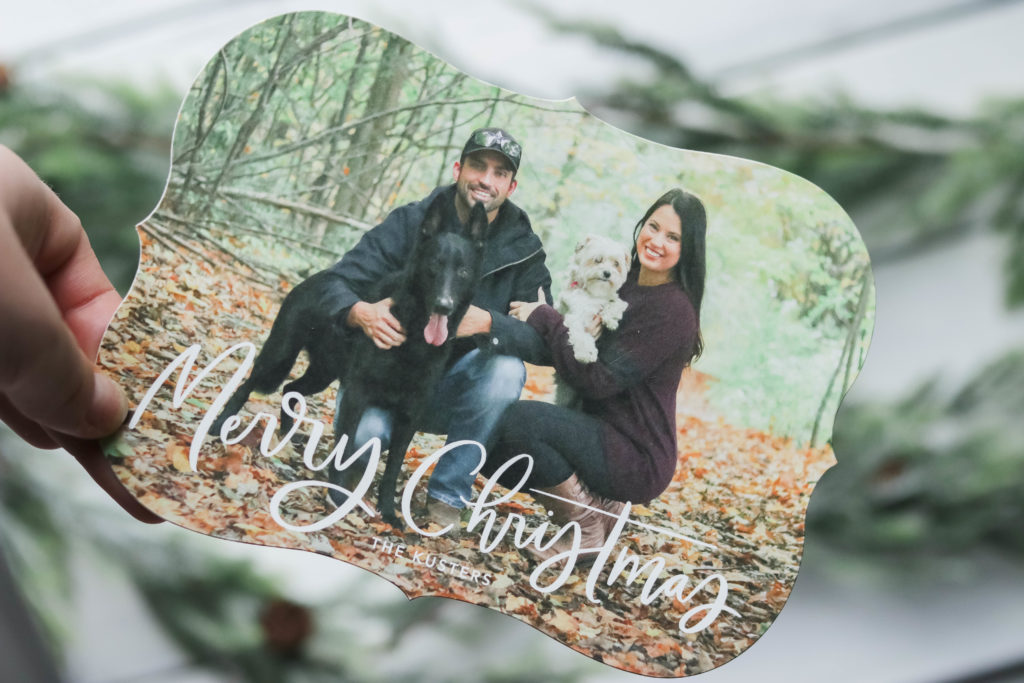 And there you have it! How cute right? I wish there was snow at the time we took these photos.. but we took them in the fall.. which is still nice, I love fall colours! But fall doesn't really say Christmas like snow does!
As I am writing this post, there is a crazy winter wonderland out there! Oh well, next year 🙂
I am loving these. Especially considering it is our first Christmas card officially husband and wife.. I am so excited for what the future holds for us <3
If you ordered your Christmas cards from Minted, hashtag #nikkisplate so I can see what yours look like! There were so many beautiful designs on their website!
Lots of love!!

---
Our Christmas Card 2018 + Family Photoshoot; minted holiday cards 2018, DIY photos, family photo shoots.
---
MORE CHRISTMAS AND HOLIDAY POSTS: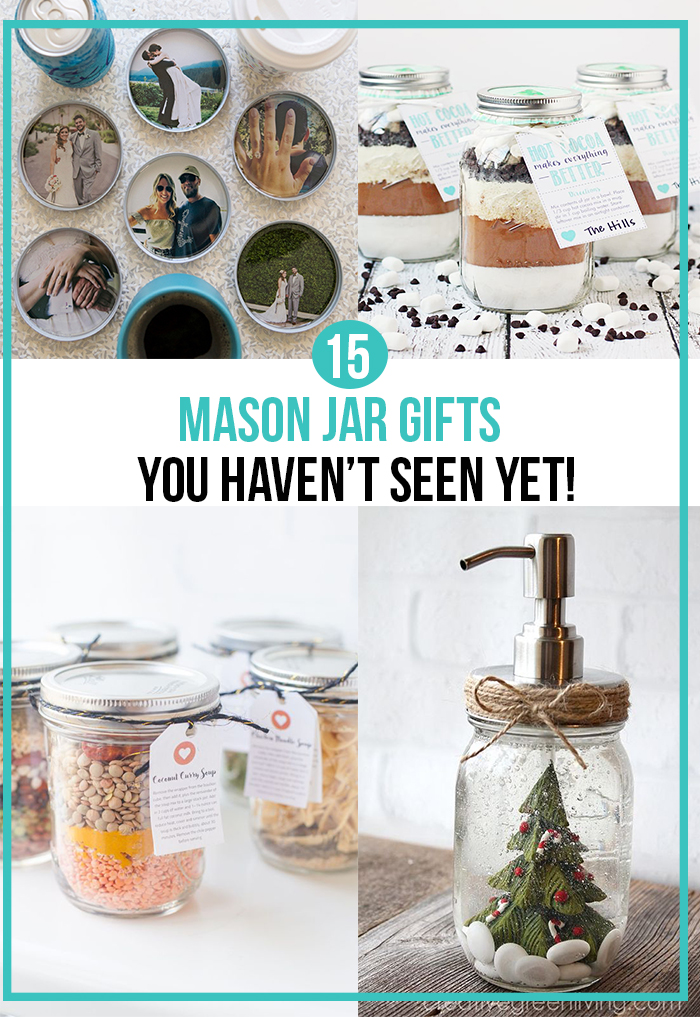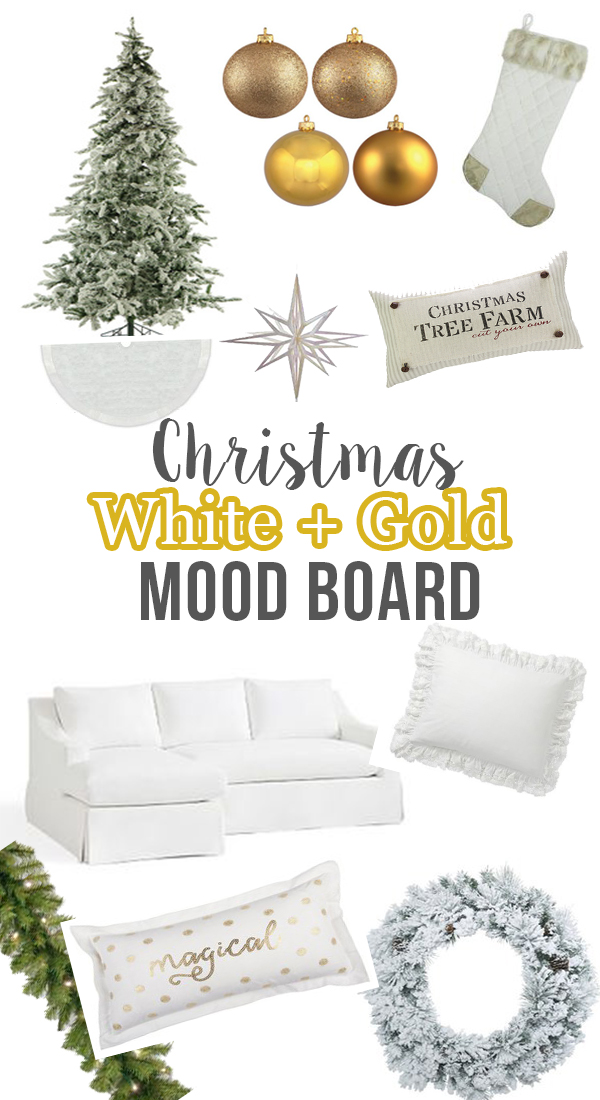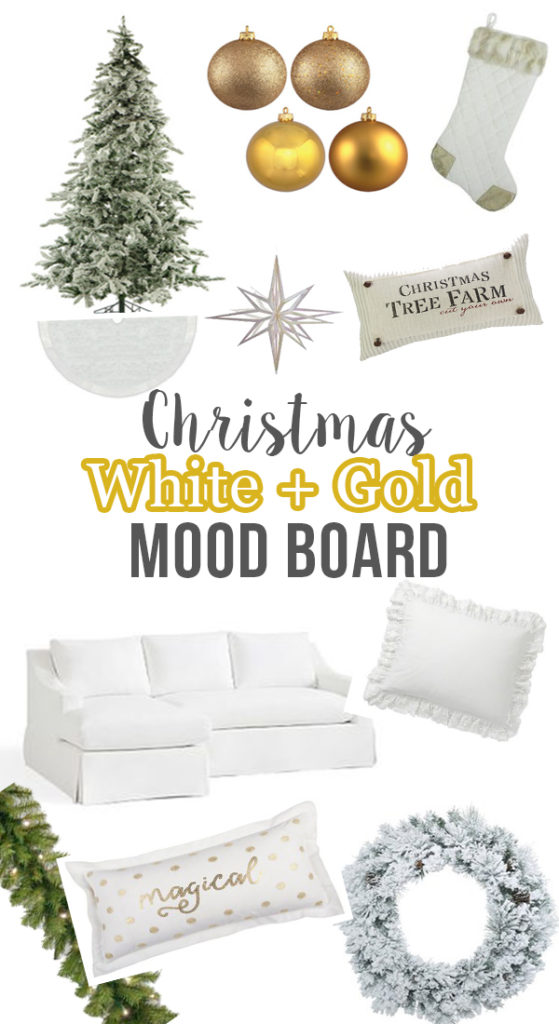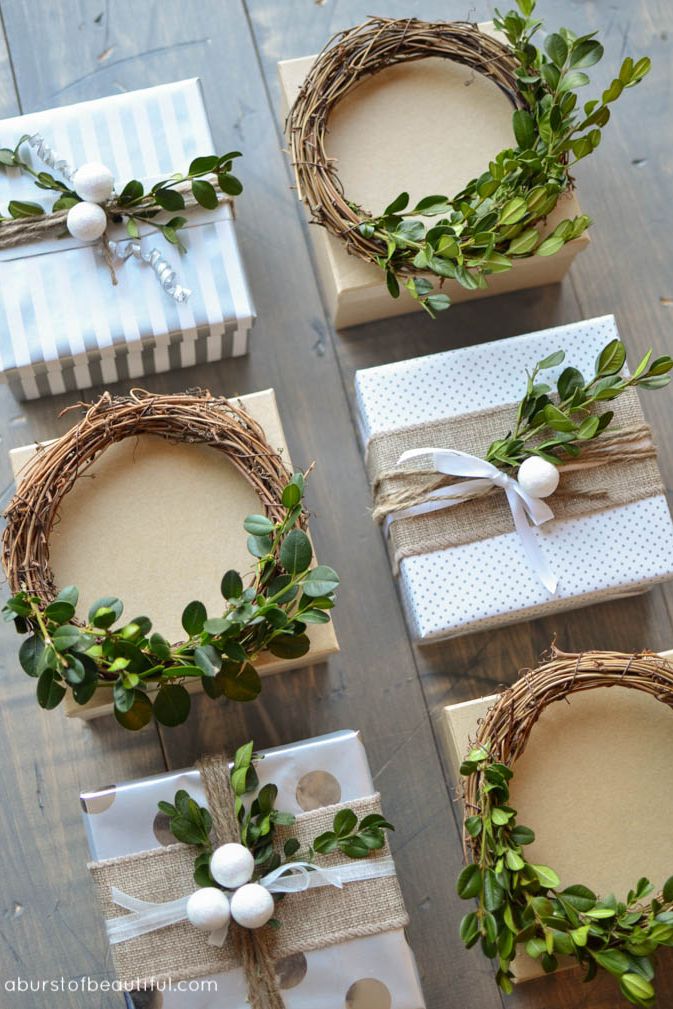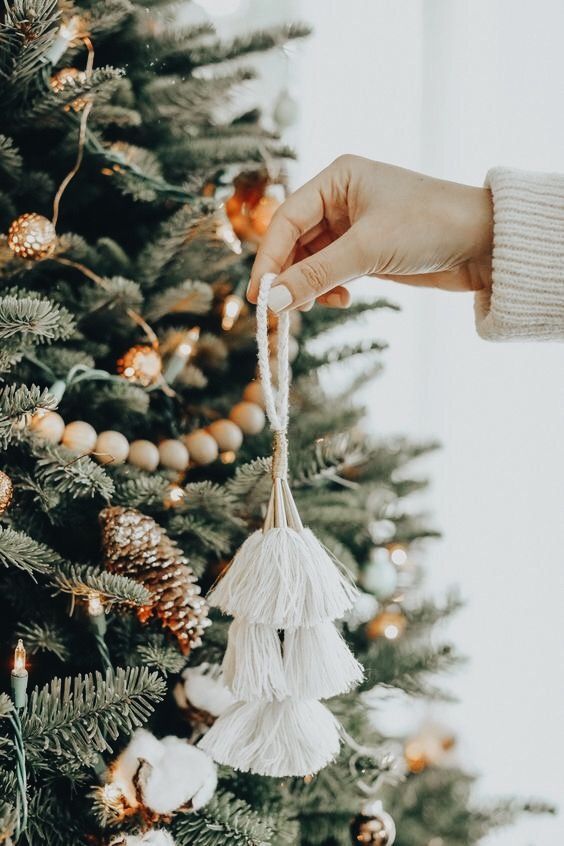 BEST SELLERS