Prague in December; Here are the top 5 things to do: The Old Town Square Christmas Tree Lighting, See Swans on the Vltava River, Try Mulled Wine, Eat at U Sumavy , Christmas Markets at Night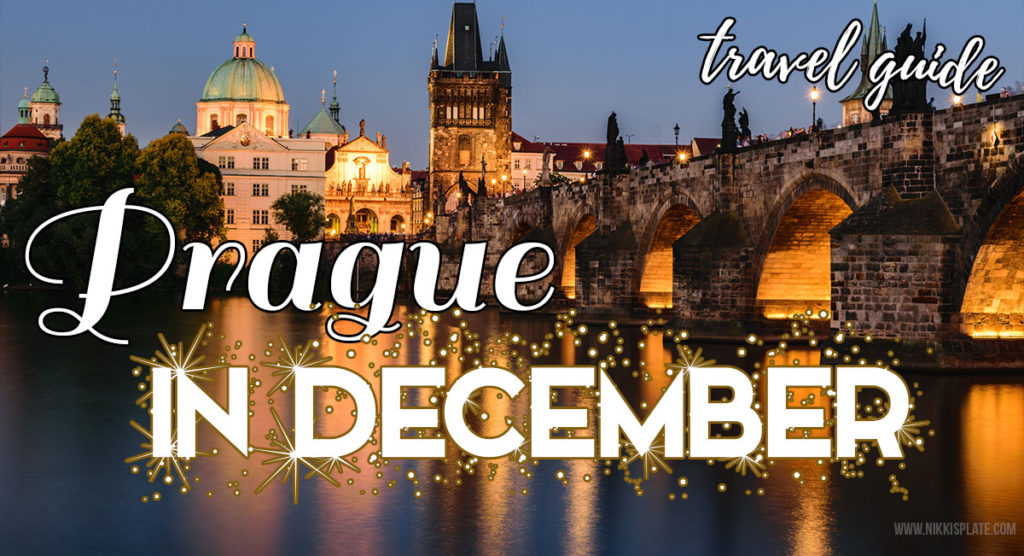 Disclaimer: this post may contain affiliate links, and every purchase made through these links will give me a small commission (at absolutely no extra cost for you!) AS AN AMAZON ASSOCIATE AND REWARDSTYLE MEMBER, I EARN FROM QUALIFYING PURCHASES. See Privacy Policy for additional info.
Hi beauties!
Thought it was time to post about my trip last year to Prague for Christmas. Considering it was one of my favourite trips ever! We went to Prague before we got on our AmaWaterways River Boat Cruise, make sure you check out that post to read even more Christmas in Europe goodies!
Prague is one of the most beautiful cities I have ever had the chance to explore. If you have the chance to go see Prague, you need to do it.
There is something so magical about this city especially at Christmas time. The beauty of this city is undescribable. Christmas vibes just make it that much more majestic with all the cozy feels. The cobblestone streets and Christmas Markets truly make this city one to remember
I promise you that Prague in December will not disappointment! In fact, I think everyone needs to experience Europe at Christmas time at least once in your life time. It was I trip I will never forget and I am so jealous of all you reading this post because I know that is where you will be heading soon!
Before we get to the top 5 things to do in Prague in December, I wanted to discuss some tips that will make sure you have the best experience when visiting Prague. These are just some things I found super helpful during our time there and I hope you will to!
Visiting Prague In December Tips:
Bring warm clothing. I am not really sure what I was thinking when I was packing for our Europe trip, but I definitely wasn't expecting it to be that cold! I ended up having to buy a winter jacket when I was there on the second day because all I brought was heavy sweaters. You will also want to bring hats and gloves! Staying warm will definitely improve your experience there... no one likes to suffer in the cold.

December weather

: High of 6 degrees celsius and low of 0 degrees.
Bring small cash. Make sure you have a good amount of small cash for the Christmas markets. If you are worried about carrying money on you, make sure you bring a cash belt to be safe.
Pack light. You will be doing a lot of shopping at the Christmas markets, so make sure you leave some room in your suitcases for all your new goodies! This may not be the trip to just bring a carry on!
Bring a camera. Make sure you have lots of room on your iPhone or bring a good camera because you will want to take a TON of photos. There are just too many beautiful scenes and you will want to capture them all!
Bring good walking shoes. You will be on your feet for the majority of the day, especially if you plan on walking the Christmas markets all day and all night. You will have sore feet if you don't!!
With that being said, lets jump right into the core of this post shall we?!
Top 5 Things to Do In Prague in December:
The Old Town Square Christmas Tree Lighting
This was one of the most magical Christmas tree lighting ceremonies I have ever seen. Every time I think of Prague in December, I instantly think of this ceremony.
This is also where all the Christmas markets are, at least the largest selection of Christmas markets. If you are specifically planning on touring the Christmas markets, then I would highly recommend booking a hotel near Old Town Square. Old Town Square is where all the action is!
Once lit, the tree lighting ceremonies are repeated every hour. First Lighting at 16:30. Last Lighting at 21:30.
See Swans on the Vltava River
This was something we completely stumbled upon during our adventure in Prague. We didn't plan on seeing these swans but we are sure happy we did! They were absolutely beautiful.
Just so you know, the area we were in was quite muddy and packed with tourists.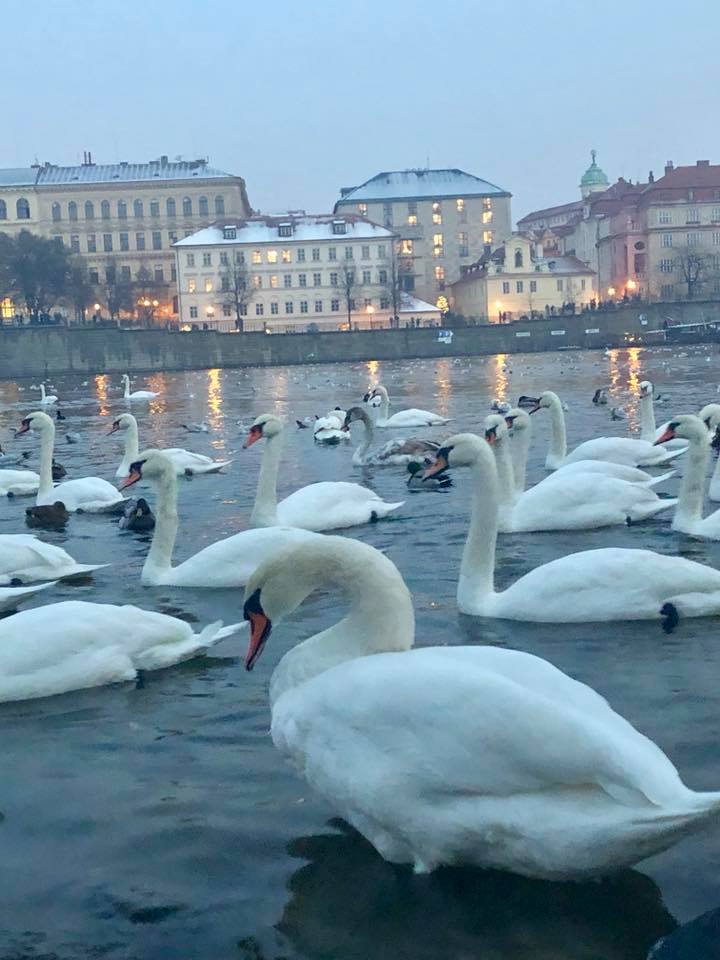 The Charles Bridge is also a beautiful back drop for these swans. The Charles Bridge is definitely something you will want to see while you are in Prague as well. So much history behind this bridge, and the views from the bridge are breath taking!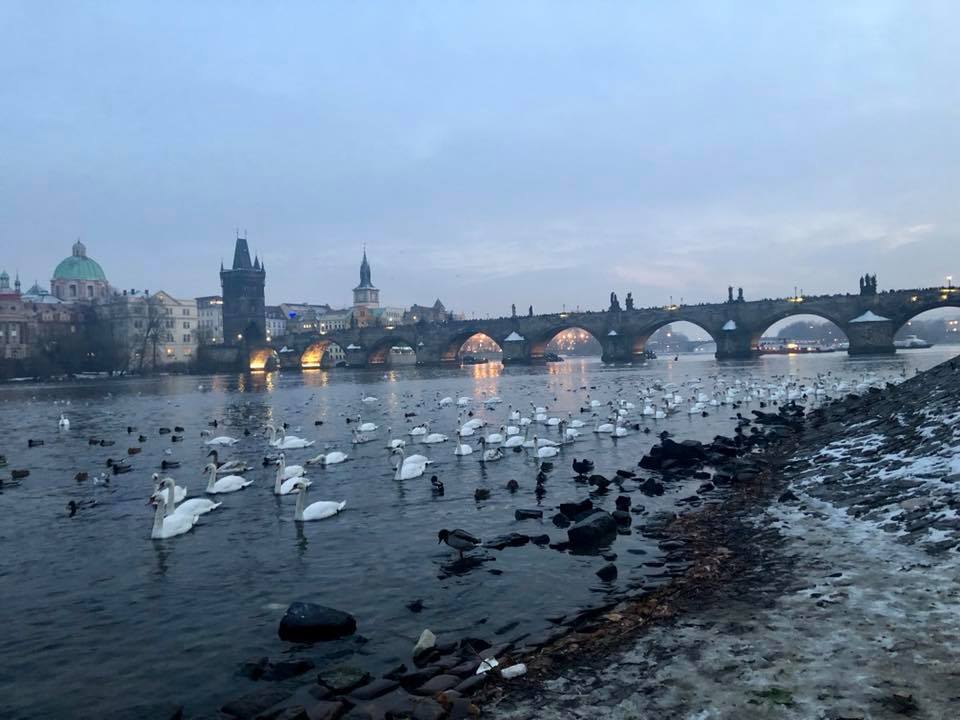 Try Mulled Wine
Outdoor Christmas shopping is so much nicer with a mug of hot mulled wine (or hot chocolate) in your hand! My mom was obsessed with this wine when we were there! I really enjoyed some of the different flavours but I am not a huge wine drinker so I switched to apple cider or hot chocolate by the end.
They have so many different flavours and you can find it at EVERY Christmas Market around Prague/Europe.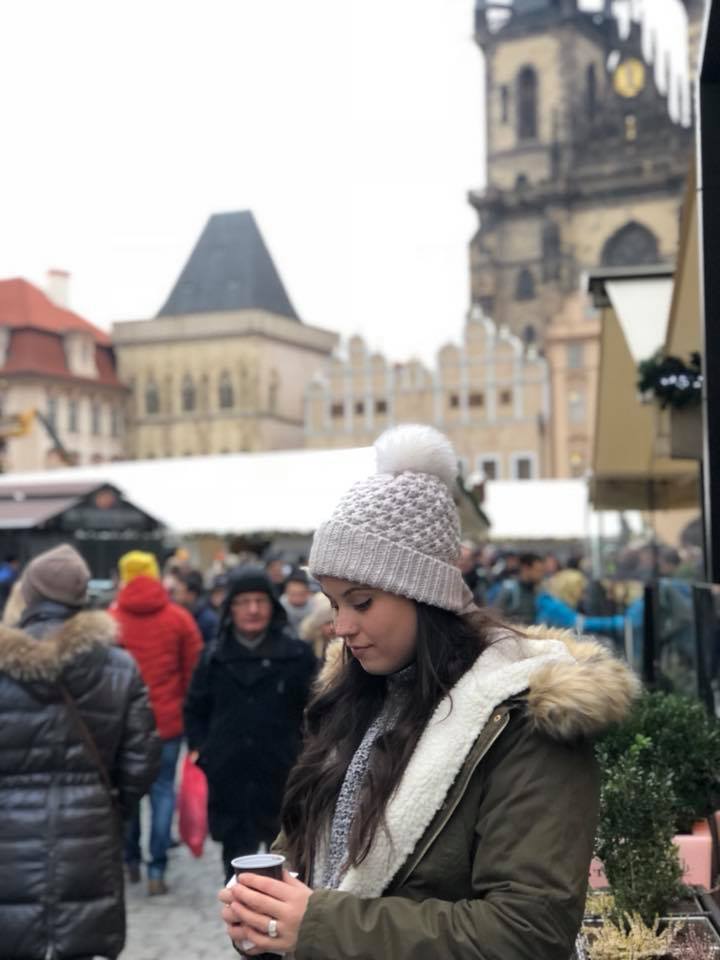 Eat at U Sumavy
If you want to experience a local favourite, authentic Czech meal then you HAVE to eat here. This was by far the best food we had in all of Prague. And it was also the most affordable! We splurged and got 3 courses each! Totally worth every penny though.
We found it on Yelp and it was near our hotel... and wow was it ever amazing! I highly recommend using Yelp or Trip Advisor for finding hidden gems in terms of food and restaurants. Yelp never disappoints!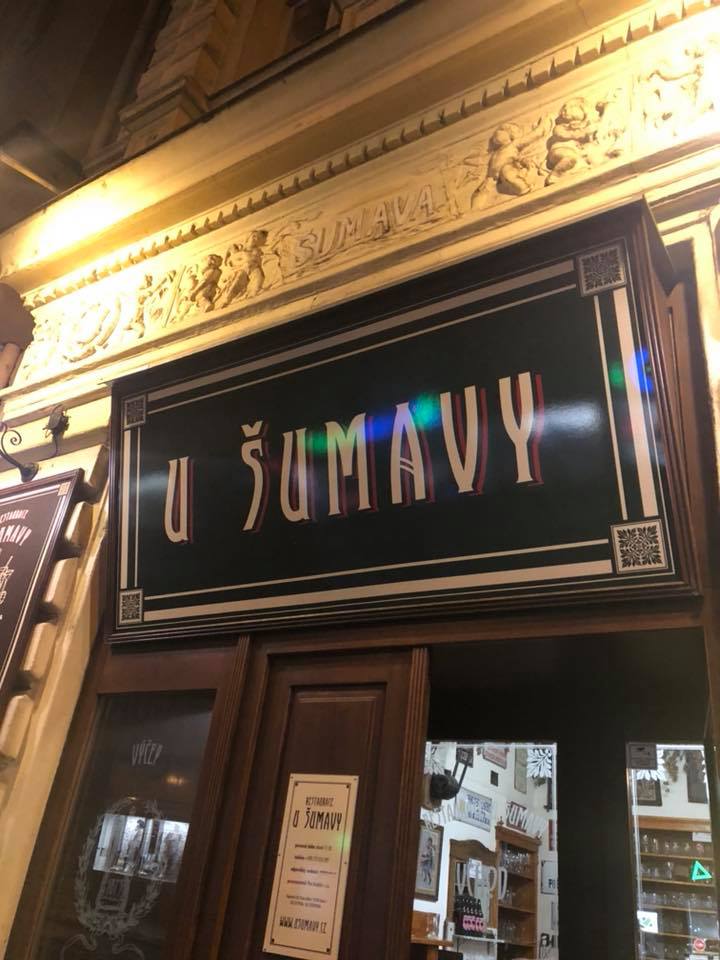 Christmas Markets at Night
There are so many Christmas markets in Prague, it is actually insane. I highly suggest visiting them at night as well, Christmas markets are so beautiful all lit up at night. Here are some places you can find the best Christmas markets in Prague:
Old Town Square: the Old Town Square in the center of Prague is probably the most famous of Prague's Christmas Markets.
Wenceslas Square: Even though this square is smaller than the Old Town, the market in Wenceslas Square will not disappoint!
Prague Castle: There are a few Christmas markets around the Prague castle and they are extremely magical!
Peace Square: The Peace Square Christmas Market is a local favourite.
What can you expect to find at the Christmas markets? Lots of Christmas ornaments, jewellery, handmade wood items, homemade beauty products, toys, hats/gloves, and a ton of traditional foods and beverages.
They also have the cutest animals stable at the Old Town Square Christmas market! A small little petting zoo right in the core of Prague!
I hope you enjoyed this travel guide post!
Until next time,

More of my Travel Advice: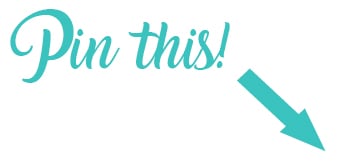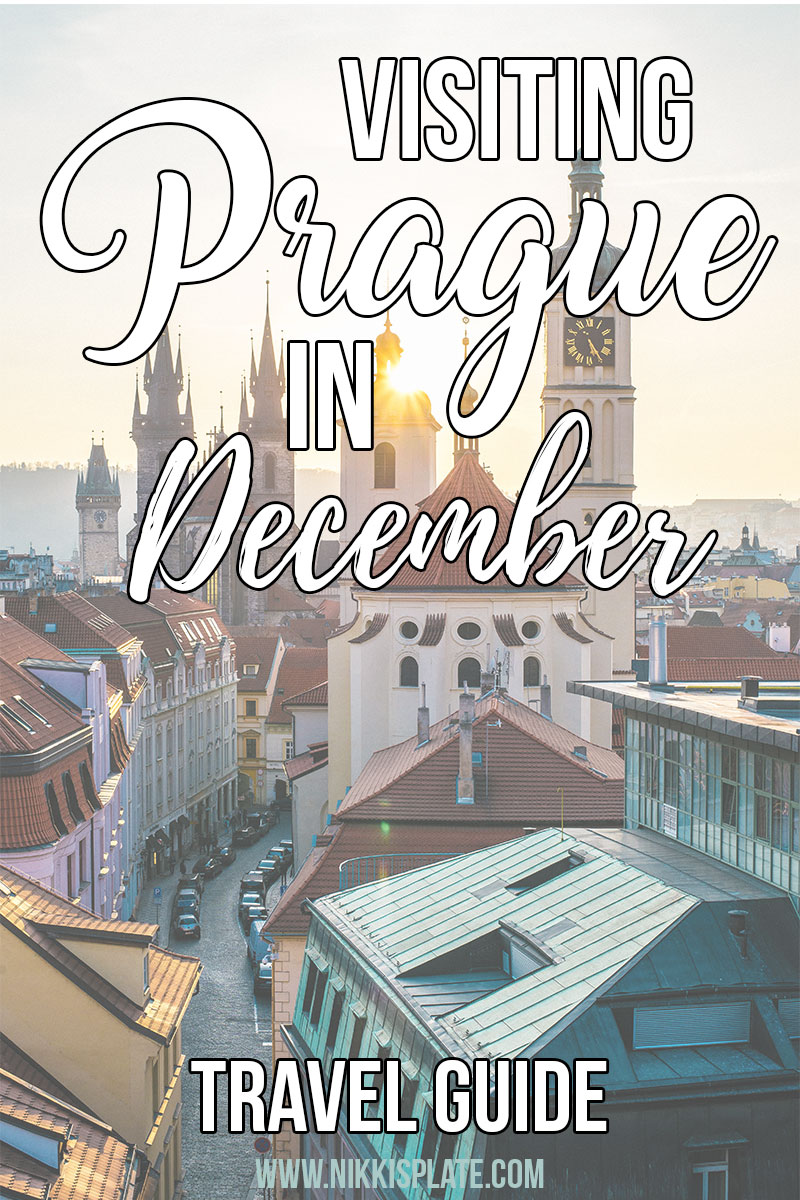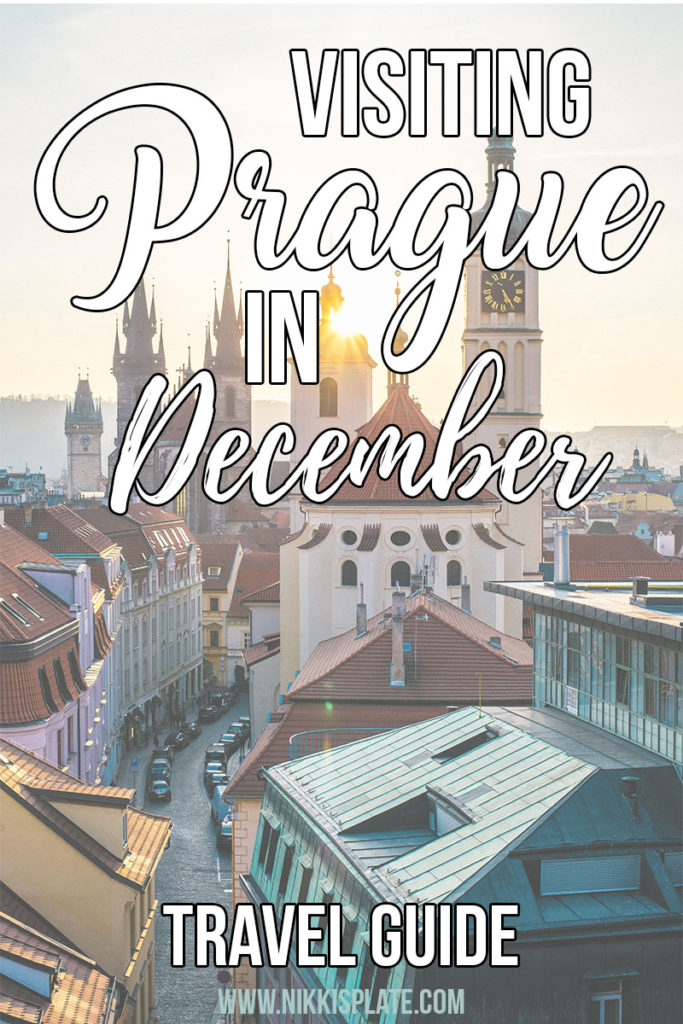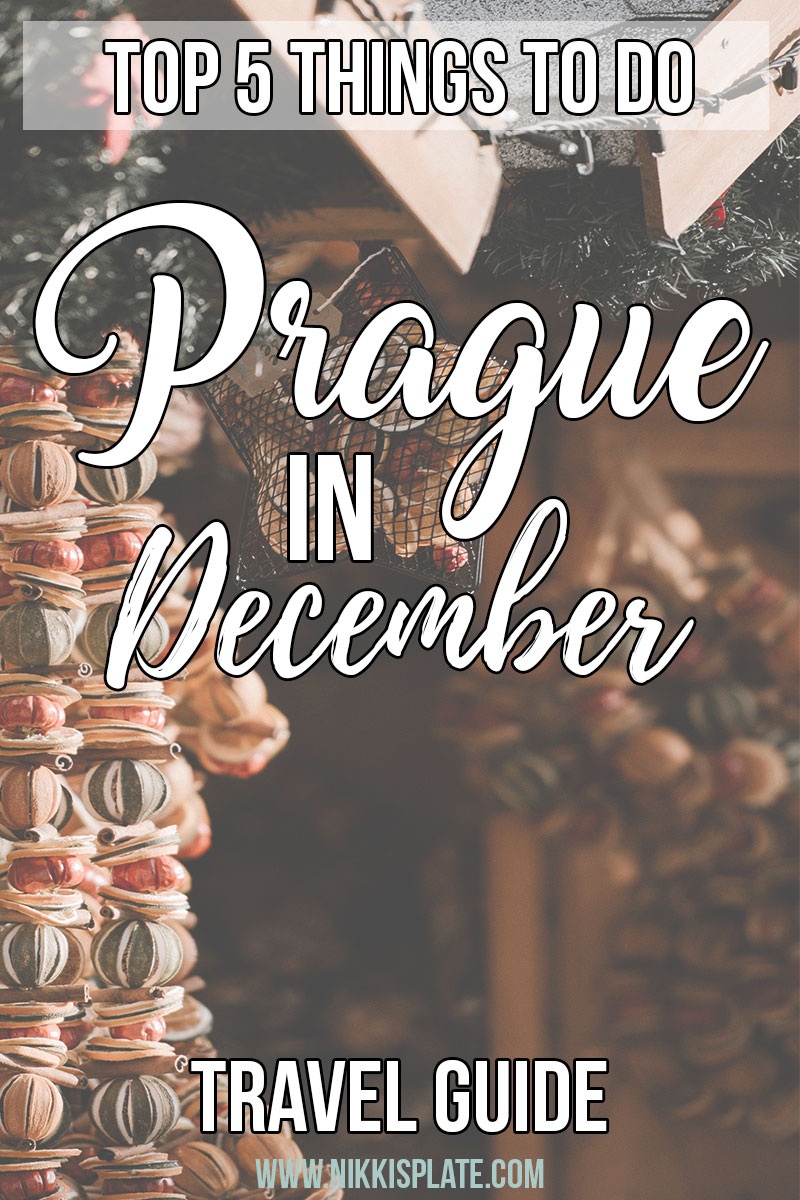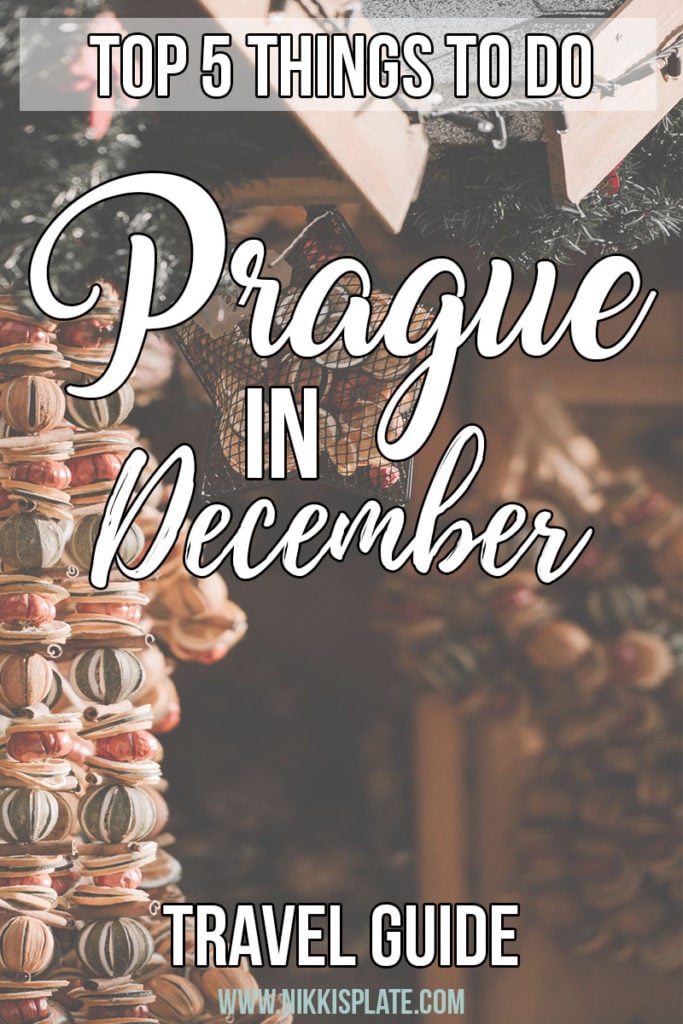 BEST SELLERS