Here are the top 5 things to do while visiting Rome, Italy. Where to eat, where to stay and what to see!
Disclaimer: this post may contain affiliate links, and every purchase made through these links will give me a small commission (at absolutely no extra cost for you!) AS AN AMAZON ASSOCIATE AND REWARDSTYLE MEMBER, I EARN FROM QUALIFYING PURCHASES. See Privacy Policy for additional info.
Hi Beauties!
I have been meaning to write this post for a while now.. For those of you who follow my social media accounts, will know that I went to Rome, Italy for our honeymoon last summer. We also did a cruise from Rome to other locations in Europe but we spent three nights in Rome prior to getting on our ship.
Three nights was PLENTY to see what we wanted to see in Rome. We definitely spent a lot of time walking around and doing tours.
My Tips for Visiting Rome:
Bring good walking shoes. You will walk ALOT. Bring shoes you know you can walk miles in without pain. If you are high energy travellers, you will be so thankful for those running shoes, trust me!
Get a map from your travel agency. My travel agent gave us a Rome map that we used EVERY DAY. You can highlight your walking paths and circle main attractions while you're on the airplane! It also came in handy when we needed to ask directions to someone who didn't speak much English.
Leave time to explore. Do not have your entire trip planned out. We booked tours in the morning (which usually lasted 3 hours), then had the rest of the day for exploring and of course eating.
Bring your good camera. The last thing you want to regret is bringing your good camera. I know that cameras can be bulky and a pain when having to cart around, but Rome is one of the most beautiful places I have ever seen and you will want to capture it all. If you have a keen eye and love photography like me, then bring the camera!
Prepare for the weather. Bring sunscreen, lots of water, or an umbrella. Be ready for what the weather is going to throw at you.
We wanted to see what was on our MUST SEE lists within these three days. And we definitely were able to see everything we wanted.
If your more into leisurely vacations then maybe extending your time in Rome is necessary. If your one who wants to sleep in and take your time doing everything, then maybe extend your trip. My husband and I are high energy and hate sitting still for too long... so powering through Rome was PERFECT for us.
We saw the highlights of Rome and were overly happy with that!
That being said..
Here are the top five things to do in Rome, Italy
Colosseum and the Forums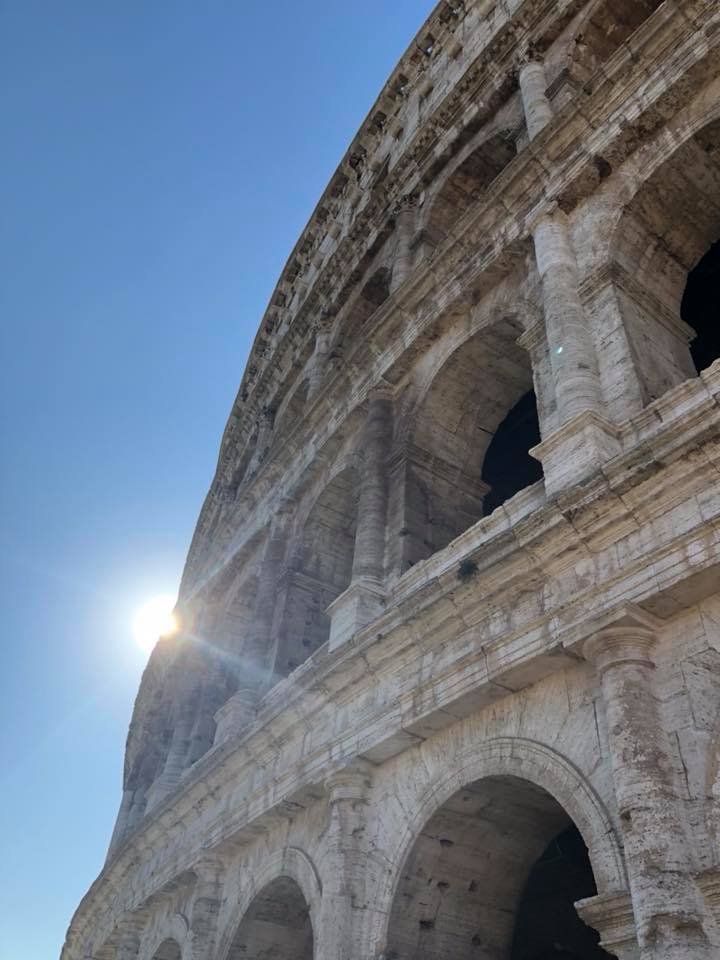 This is obviously a must. You NEED to see the Colosseum when in Rome... and I promise you it will not let you down!
We did a guided tour that I would highly recommend. Our tour was with City Wonders. We both loved it.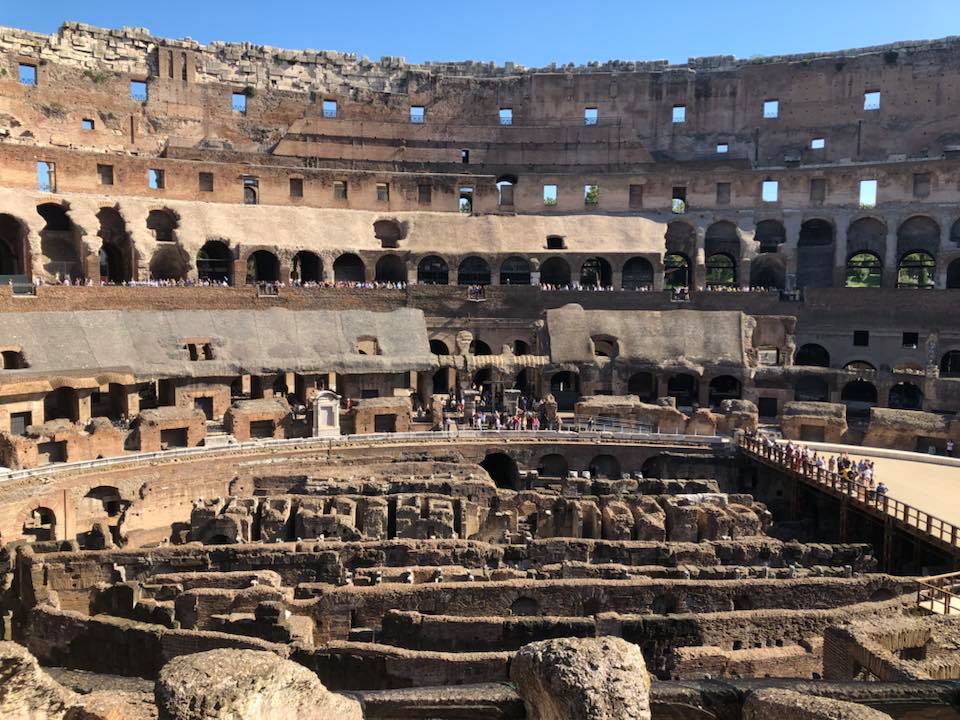 Why we loved City Wonders tour:
Our tour guide spoke amazing English. She had answers to all our questions. You could just tell how passionate she was about Rome's history. She was so great.
Small group. We had maybe 15 people in our group (we went at end of August).
Skip-the-Line at the Colosseum, Roman Forum & Palatine Hill. All entrance tickets & reservation fees included in the price of the tour.
Audio headsets are included so you can hear your guide even if you are in the back of the pack!
3 Hours. You will have the rest of the day to yourself after the tour.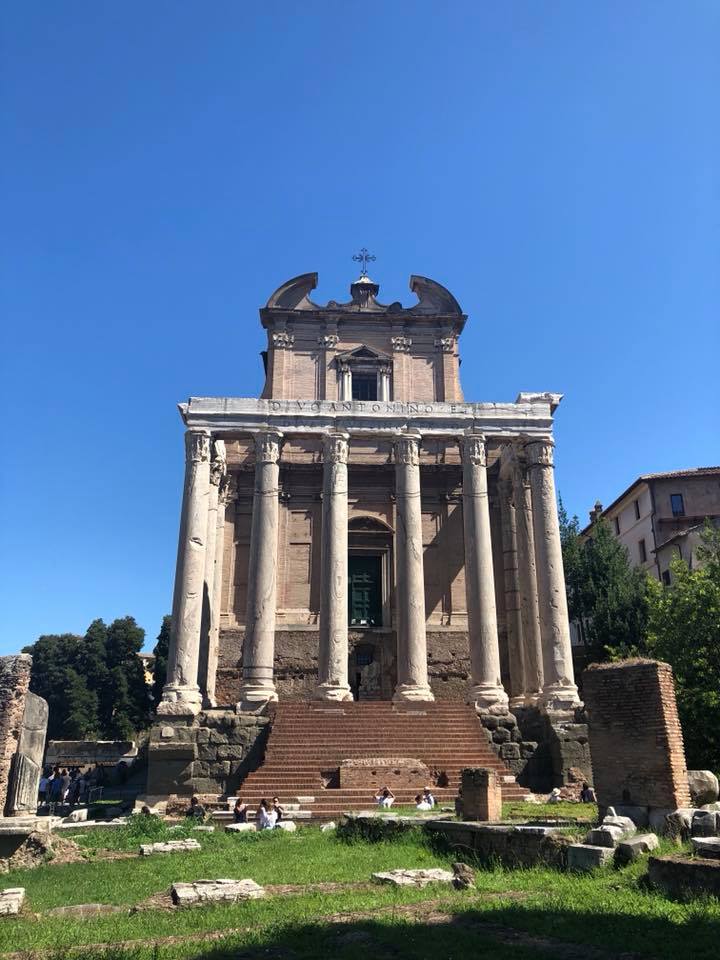 Doing a guided tour is definitely the way to see Rome's amazing sights. I highly suggest doing this tour rather than attempting a self guided tour.
Throw a Coin in the Trevi Fountain
This may be another obvious attraction to visit when in Rome. I really enjoyed seeing this fountain, it is so beautiful.
What I didn't expect is the nightlife around the fountain too. Our hotel was walking distance to the fountain so we went to see it once during the day and once during the night.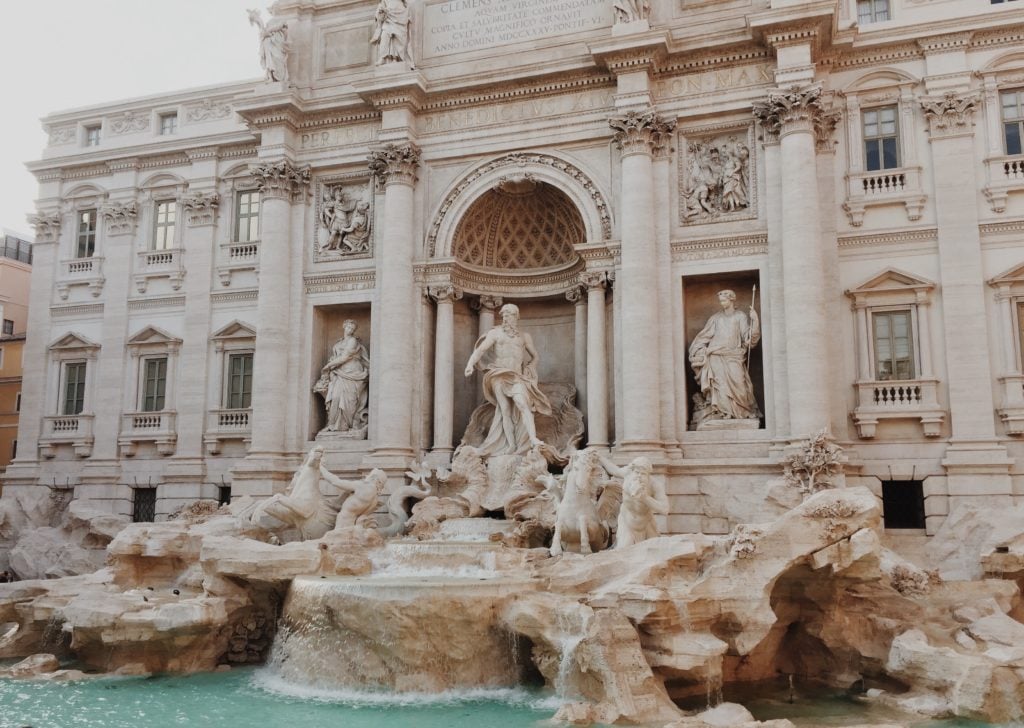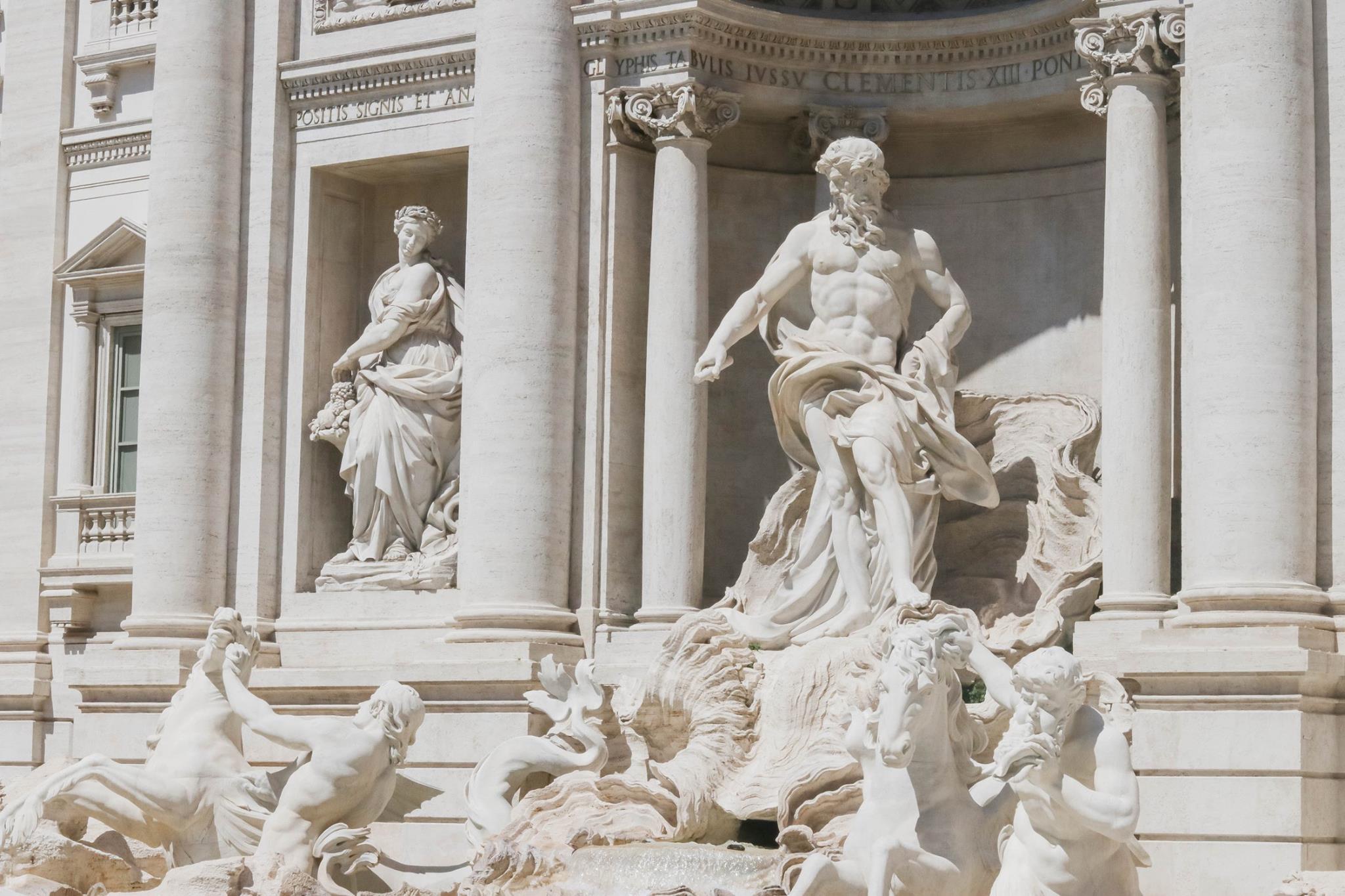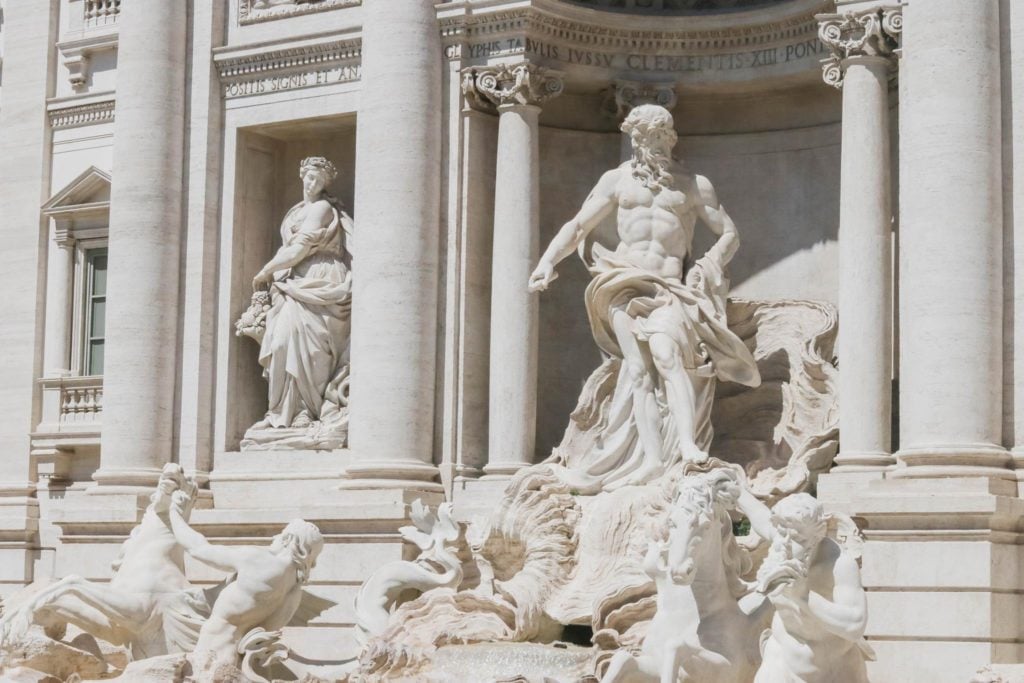 During the day it was PACKED. So many people. We came, saw and left. Just too many people to be comfortable.
At night it was still busy but at least breathable. When we visited in the evening, we got some gelato and were able to sit near the fountain and people watch. It was great.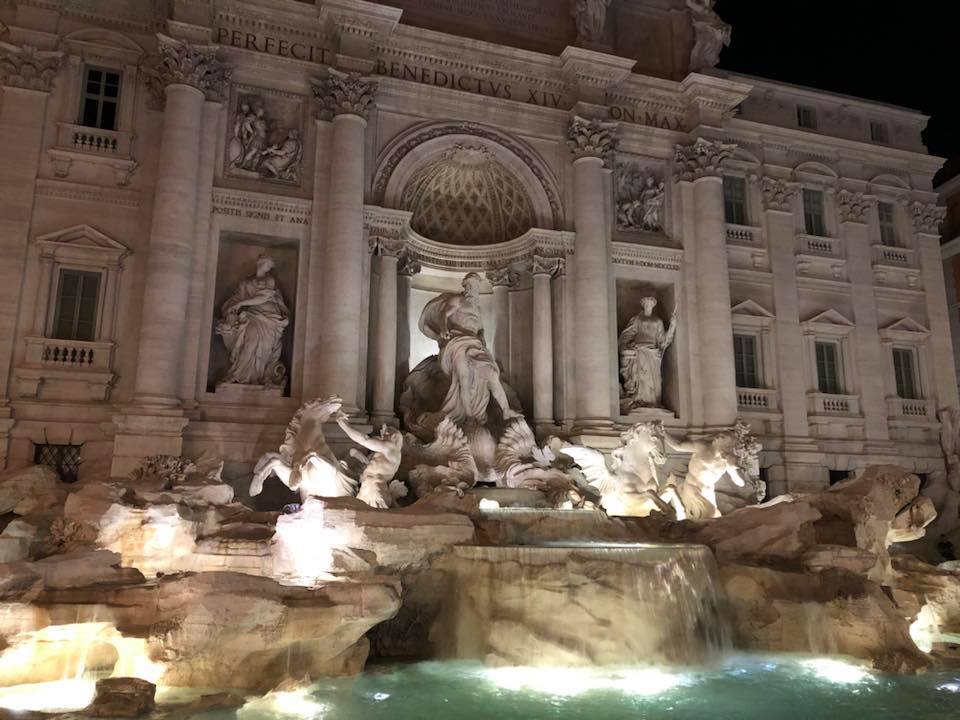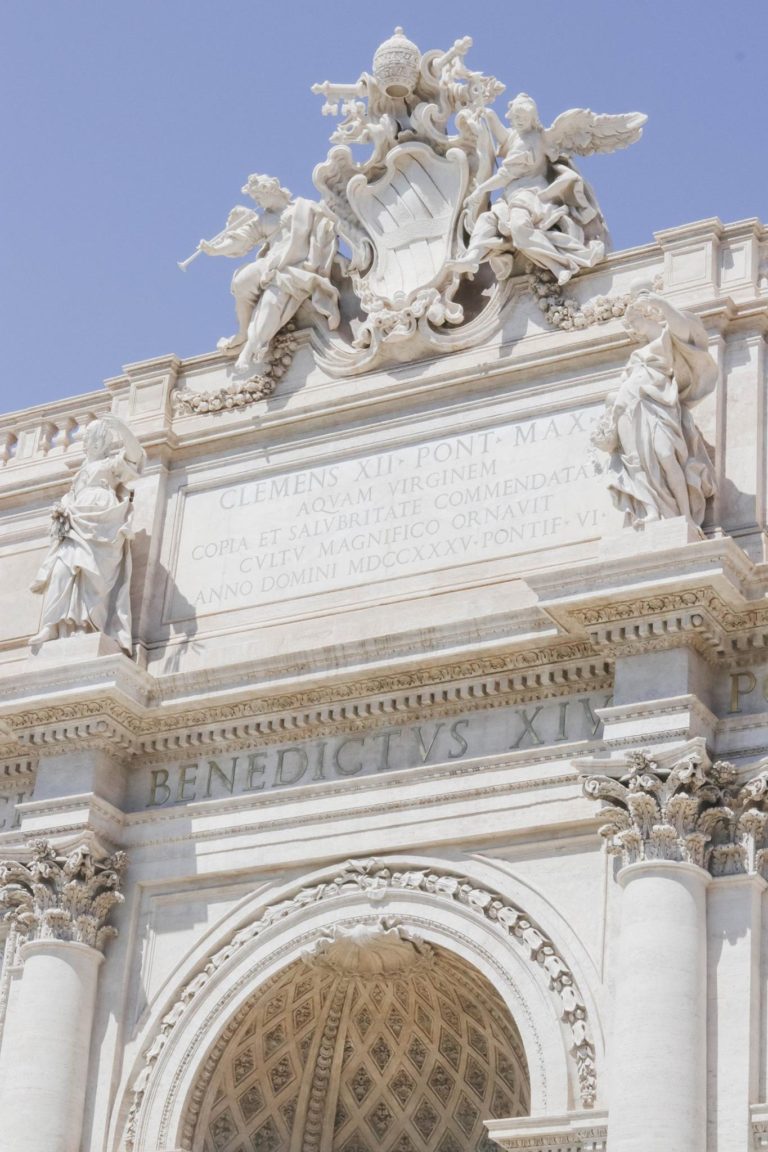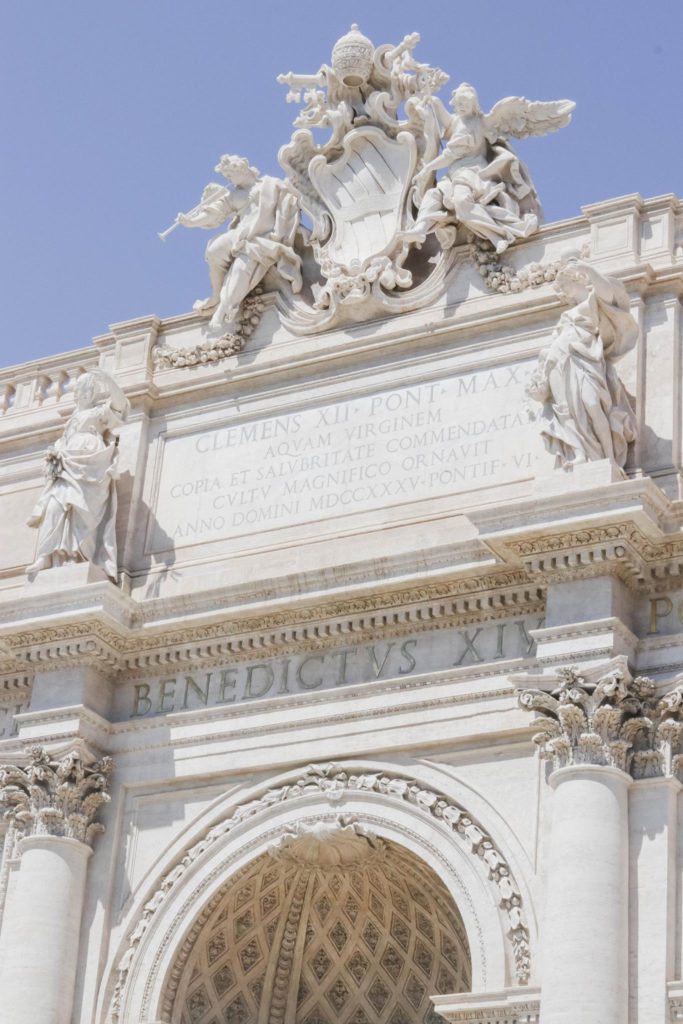 Vatican, Sistine Chapel & St. Peter's Basilica
This is a must see for anyone visiting Rome.. religious or not, you need to see this attraction.
Surprisingly, the Vatican is actually it's own country within Rome. It is the most important religious sites in the world. Put it on your bucket list and check it off when your visiting Rome!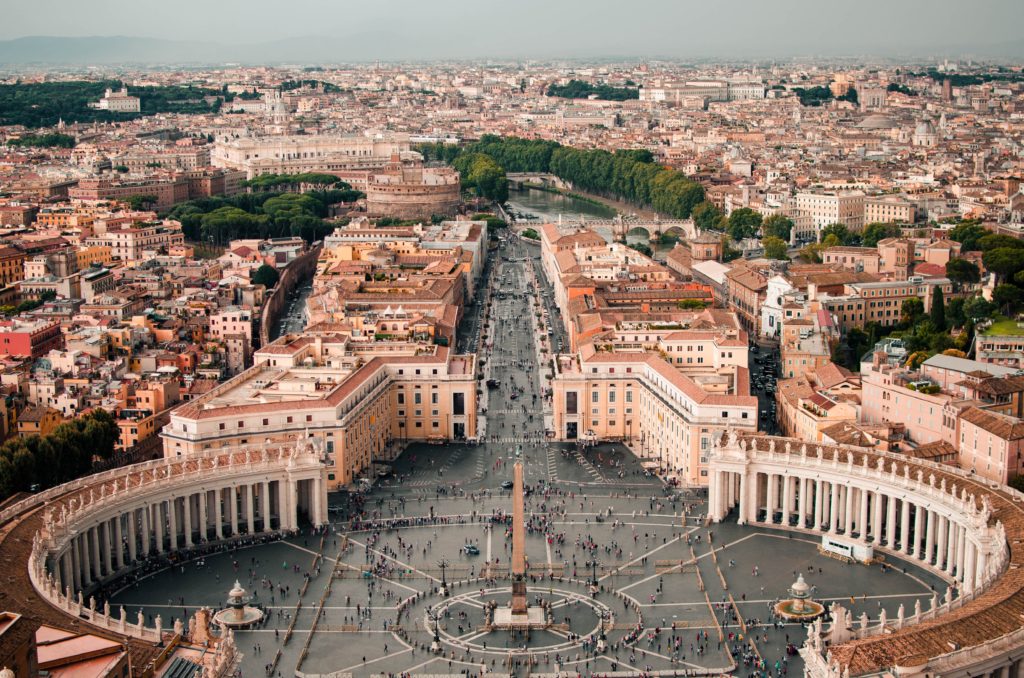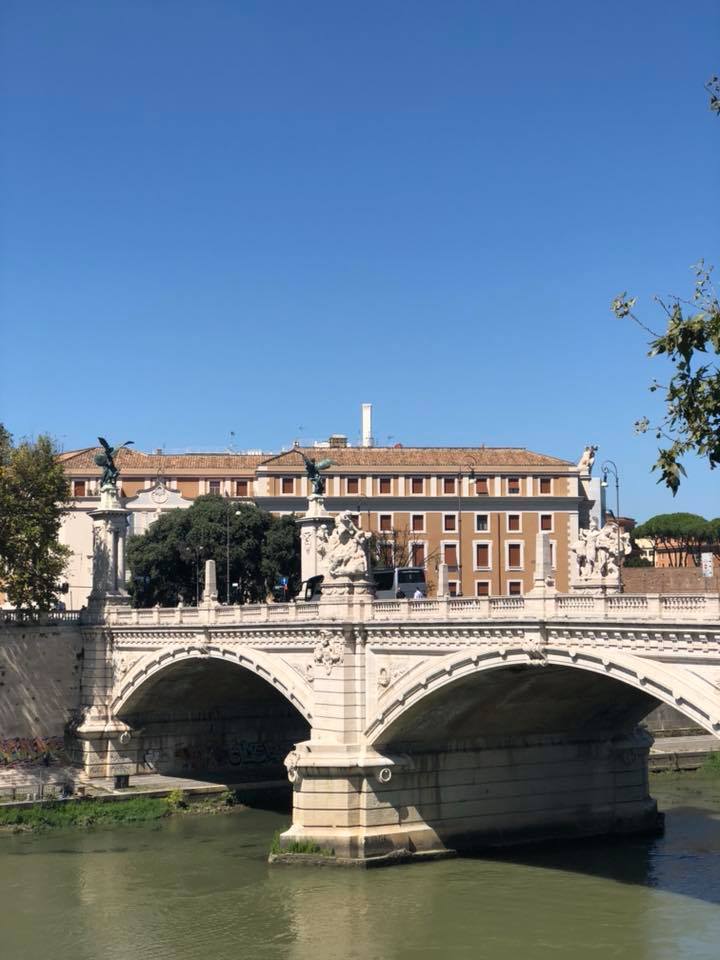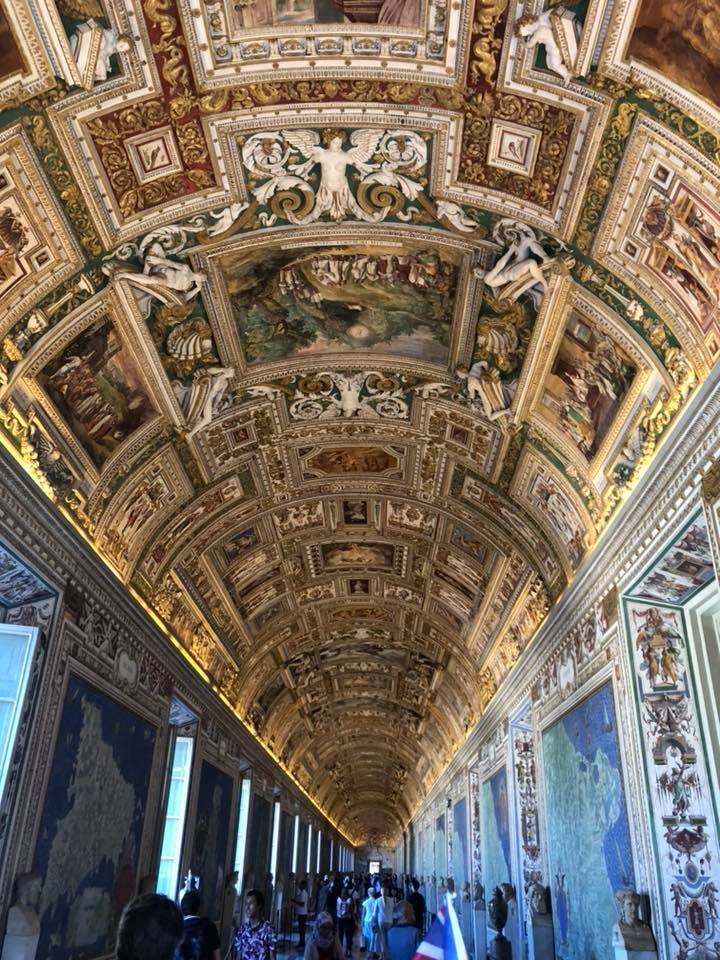 This was one tour we didn't prebook, which I am so happy we didn't. When crossing the bridge you will be approached by MANY tour guides trying to sell you a tour. DON'T DO IT. Instead, when you get to St. Peter's Square, head right to the little store "Capriotti" where they sell souvenirs. In this store they also sell skip the line guided tours SO CHEAP (in comparisons to the other tours). We went with them and it was great!
EAT at Amazing Restaurants
This is obviously a must when in Italy.
And we found the most AMAZING dinner restaurant EVER. We loved it so much we ate there twice! It was very hard to make reservations here so make sure you stop there ASAP to put your name on the list.
The restaurant is called: Thats Amore
It had cute little outdoor seating. And the pasta was the most delicious, I've ever had in my life. My mouth is watering just thinking about it!
That is one recommendation from me! I am sure you will be happy with any restaurant you choose in Rome. The food is all just so amazing.
Breathe in the Beauty of Rome
I had to add this to the list because we did this a lot when we sat at restaurants or just needed a break from power walking around the cobblestone streets.
We loved sitting on a patio for lunch or on the Spanish Steps while eating gelato. Take these moments in. Make sure you enjoy your trip and not push through to see all the top attractions.
Take your time and breathe in the beauty of Rome.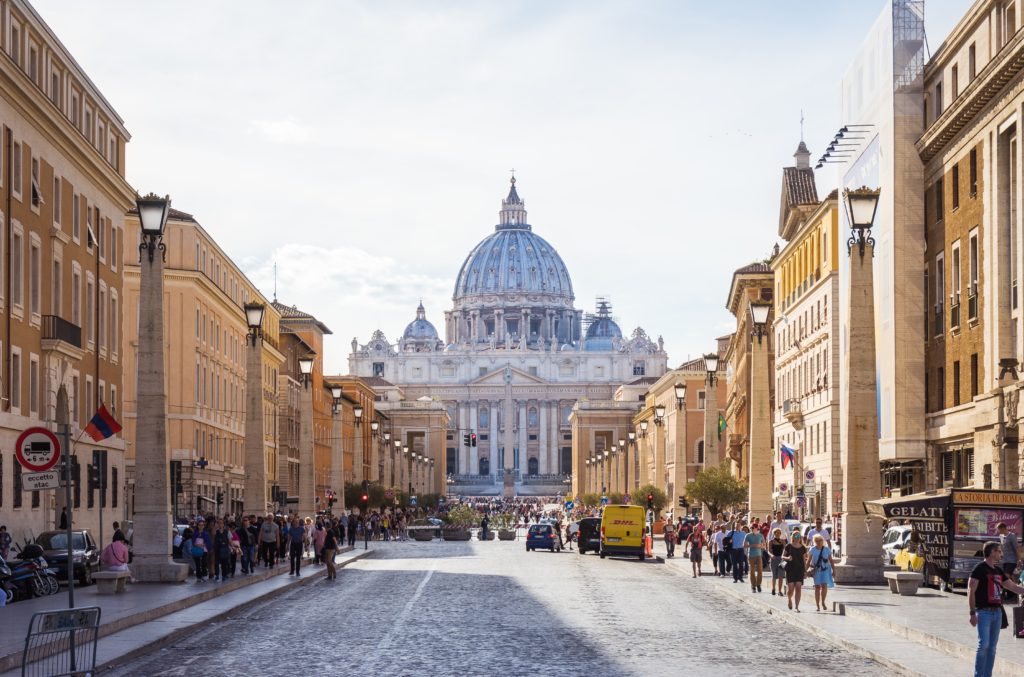 There you have it friends! My top 5 things to do in Rome, Italy.

Here are the top 5 things to do while visiting Rome, Italy. Where to eat, where to stay and what to see!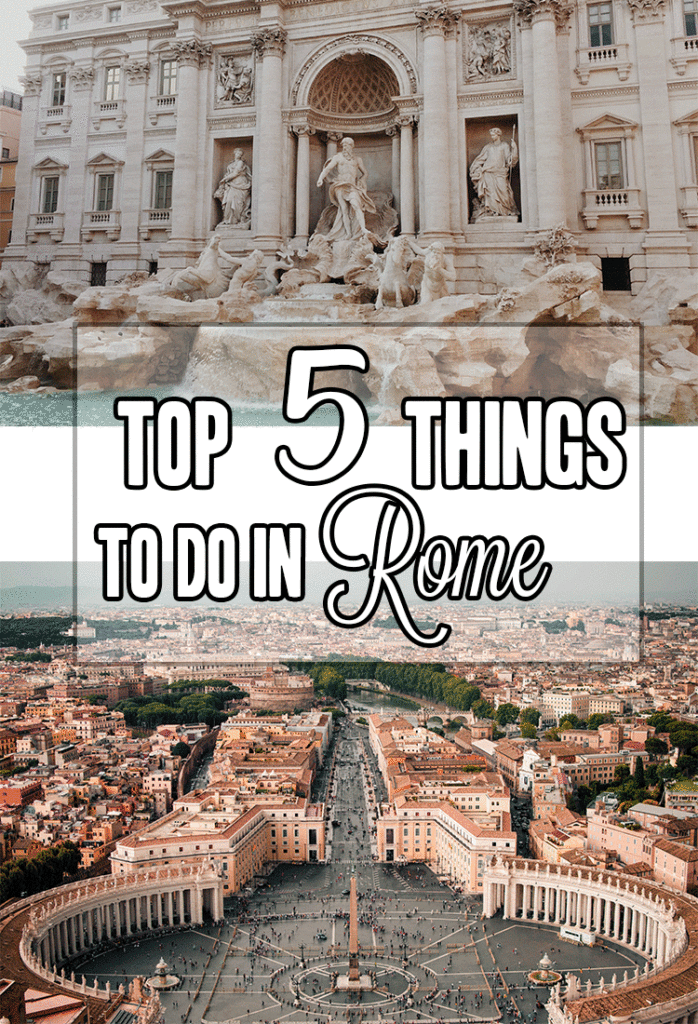 BEST SELLERS