Wedding Rehearsal Tips; My tips and tricks for throwing a perfect dress rehearsal for your wedding. How to save money, capture the moment and still enjoy your night!
Disclaimer: this post may contain affiliate links, and every purchase made through these links will give me a small commission (at absolutely no extra cost for you!) AS AN AMAZON ASSOCIATE AND REWARDSTYLE MEMBER, I EARN FROM QUALIFYING PURCHASES. See Privacy Policy for additional info.
I thought I would start posting about my wedding, starting with my rehearsal!
I am writing this post as I pack for my honeymoon so don't mind me if I get a little distracted throughout this post! We leave this Sunday!!! SO EXCITED.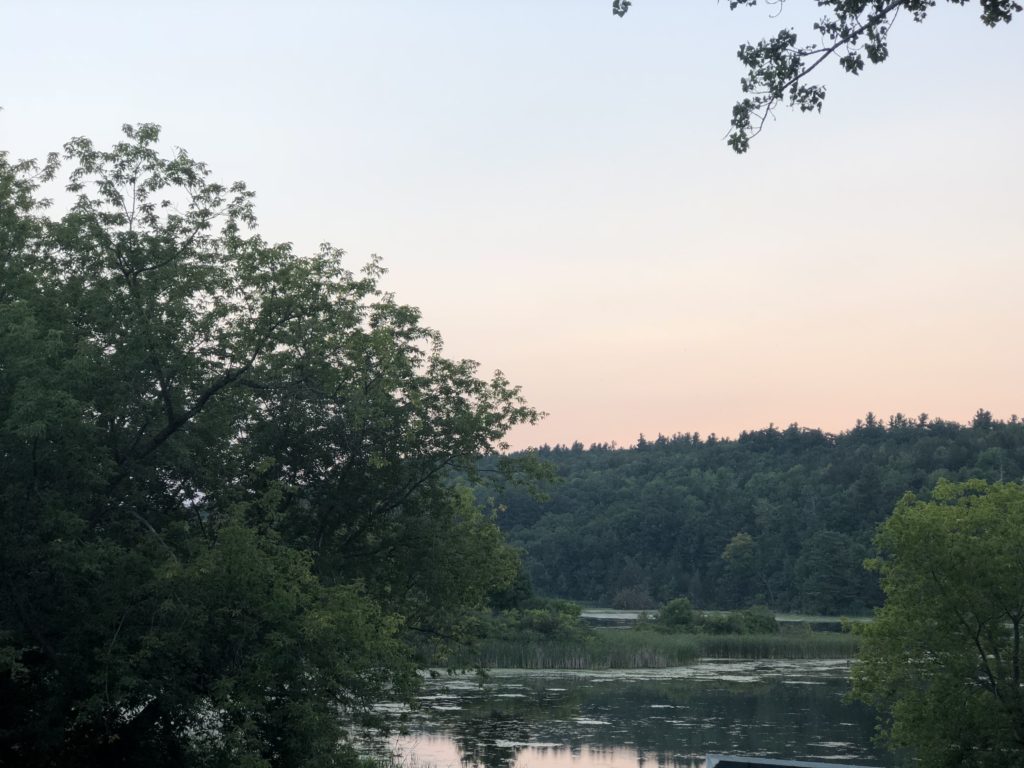 Choosing the day of your rehearsal carefully
Our rehearsal was on Thursday, August 16th, 2018. Why not the Friday before you may be wondering? Well.. Dylan and I knew that our friends and family would be super excited during the rehearsal and dinner. And when our friends and family get excited, sometimes the wine tends to flow a little more then usual. Knowing this, we decided that we wanted our rehearsal two days before the wedding so that everyone would have a day to recover, and no one would be hung over during our actual wedding. We are SO happy we did this, because just as we predicted everyone (including Dylan and I) got a little excited and a little thirsty.
Where we had our rehearsal also had a "Jazz Night". There was a live band playing and everyone was up dancing.. After this all our feet were killing us and most of the girls ended up bare footed. We all had blisters and definitely needed a day for our feet to heal before the wedding.
So when choosing your rehearsal date, consider your wedding party and family. Predict how they will take the night and choose your day accordingly!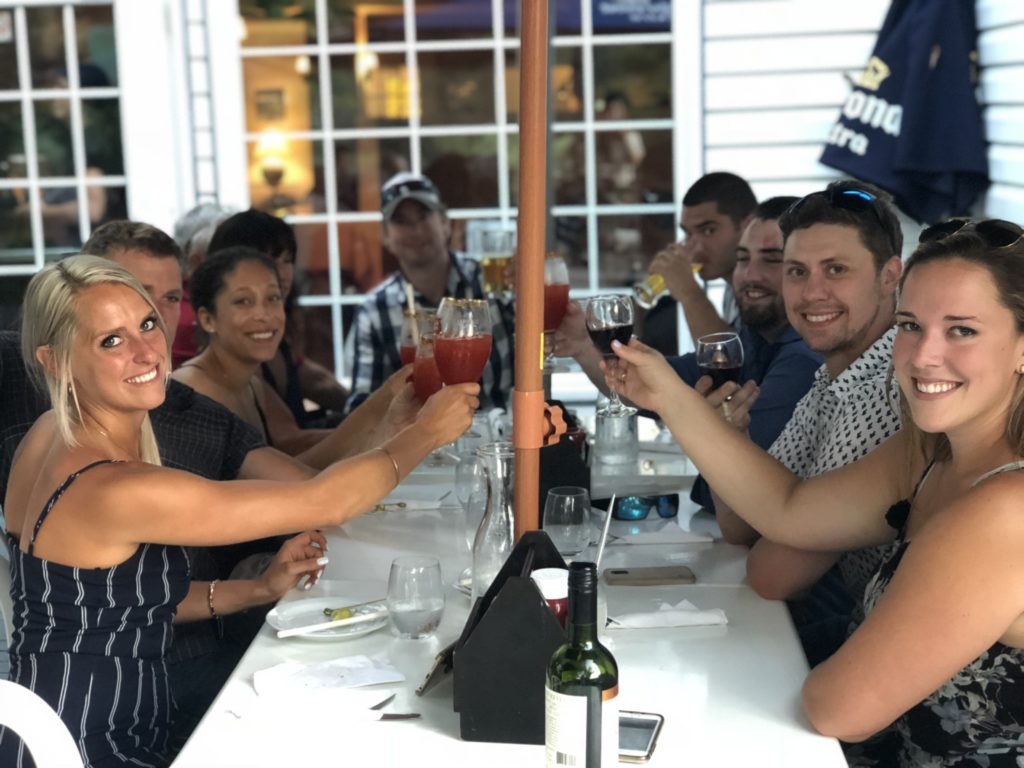 Run Through Your Walk Twice With Music
This is something we did which helped us a lot. We had our bridesmaids walk alone, and the groomsmen already at the front of the church. Our church aisle was very small so this worked best for us! When we ran through the rehearsal once, our priest noticed that we all walked way too fast, in comparison to the music. So we made sure to run through it again with the music. It really helped everyone gauge how fast they should be going.
If you have someone playing live music, and they are not present during the rehearsal, then just have an iPod and sound system to play the music chosen.. just so you have an idea.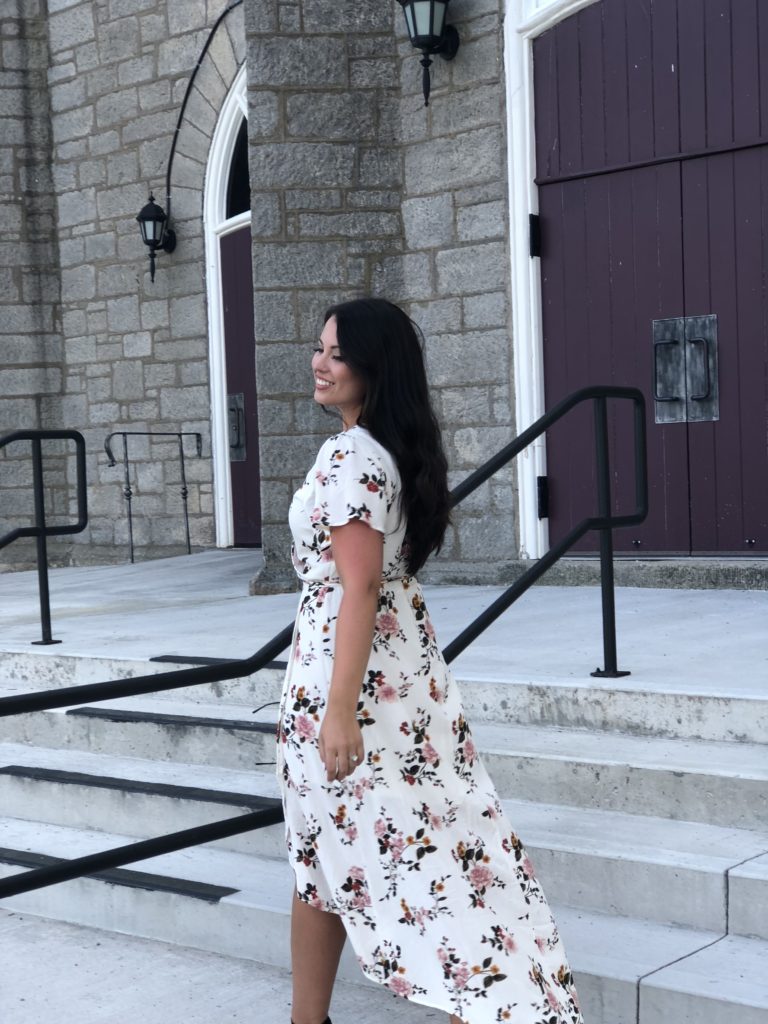 Budget Your Dinner
Cant afford to pay for everyone's dinner? Do what we did!
Obviously a wedding is super expensive. No one expects you to pay for the rehearsal dinner, but sometimes you may feel like you should. We wanted to treat our friends and family to dinner because they all came out to practice our ceremony and have been so supportive through our entire wedding journey. We knew that we couldn't afford to pay for everyones bill so we came up with an alternative that was both somewhat affordable and yet still generous.
We payed for everyones meal. When they received their bills, the actual meal was not on the bill, it would have just been their beverages. We knew that if we got into paying for everyones drinks as well, our bill would have been probably a thousand dollars more (alcohol is expensive!!!). So we decided to pay for the meals only. Everyone was still very thankful, which made us feel great!
You may know that there are also a lot of alternatives to help you pay for a dinner for your wedding party and family. Some other suggestions would include;
hosting it at your house and making the food yourself or ordering in bulk from a fast food restaurant such as a greek restaurant or even Subway!
Hiring a caterer. Some companies are super affordable. Usually a wedding party and family dinner can be very low in numbers, so shop around and see which caterers you can afford!
Do a potluck! I am positive your friends and family would love to bring a dish to the dinner. You supply the main dish (hamburgers, steak, chicken breasts, pasta etc) and ask your friends and family to bring a side dish, appetizer, or dessert! You could even organize it according to their label: bridesmaids bring an appetizer, bride/groom parents in charge of desserts etc.
Skip the dinner and have a before rehearsal appetizer lunch. Dylan and I love appetizers. Sometimes we just make a few appetizers for dinner. What if you had a little "cocktail hour" prior to the rehearsal and just supplied a few appetizers, and wine/champagne. YUM!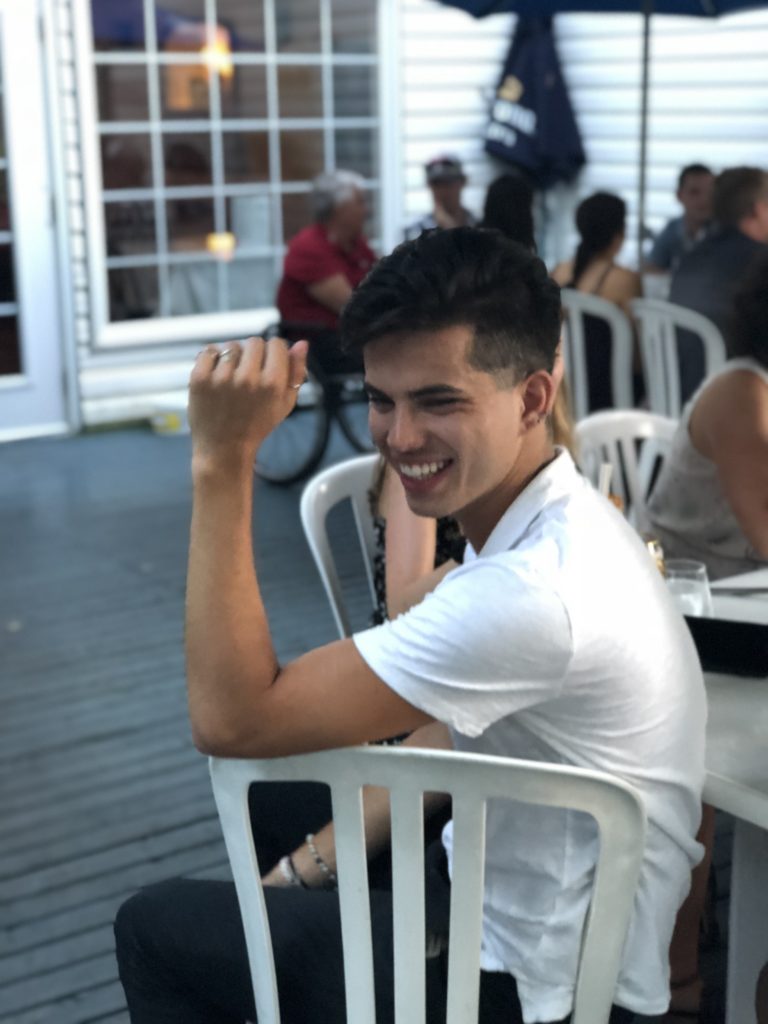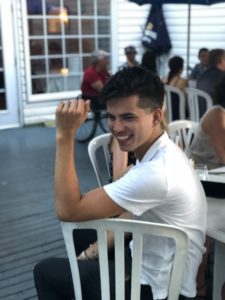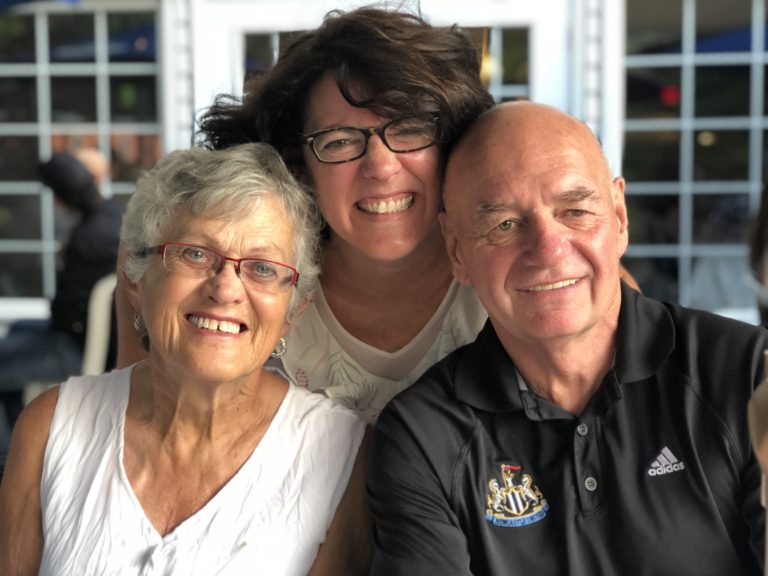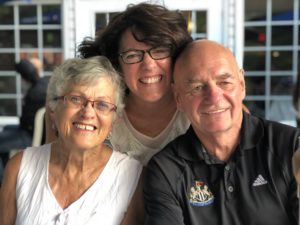 Capture the Moment!
Take a lot of photos! I cant stress this enough!
Your rehearsal is something you want to remember too. Just like your wedding, you will want to capture the moment and remember it forever. Take lots of pictures. If you have a large budget, maybe even hire a photographer to capture some of it! Sometimes you can hire a photographer for a few hours under $300 ! We didn't have a photographer because our budget wasn't that high haha So we opted to take our own photos.
Once we ordered our meals, I got up and visited with everyone making sure to capture some photos of everyone as I went around to the tables. And I am SO glad I did!!
Make sure you also get a photo of everyone in front of your ceremony location. I got a large photo of everyone in front of our church before we left and I am so happy I did! It will be a picture added to our wedding album to remember everyone that was there that night!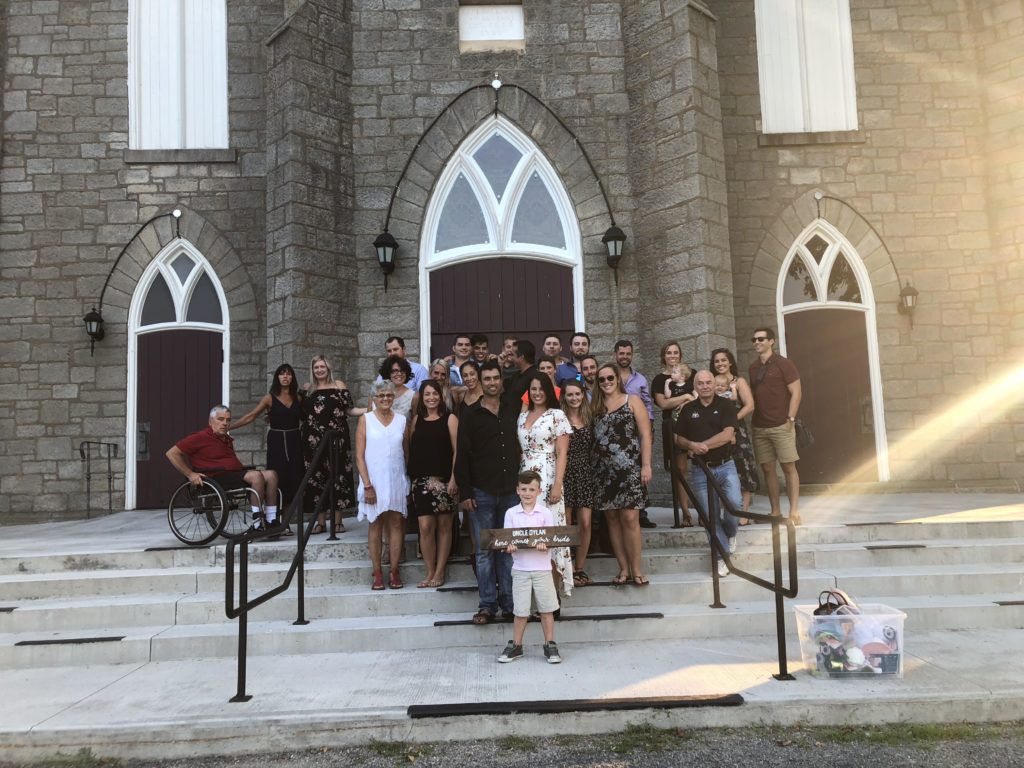 Decorating For Your Ceremony
We planned to decorate the church while we were there for our ceremony. We went to the church 30 minutes before the rehearsal actually started so we could throw up our decorations. This took a lot off my shoulders because we were already there and we didn't need to have time set aside to actually go decorate the church.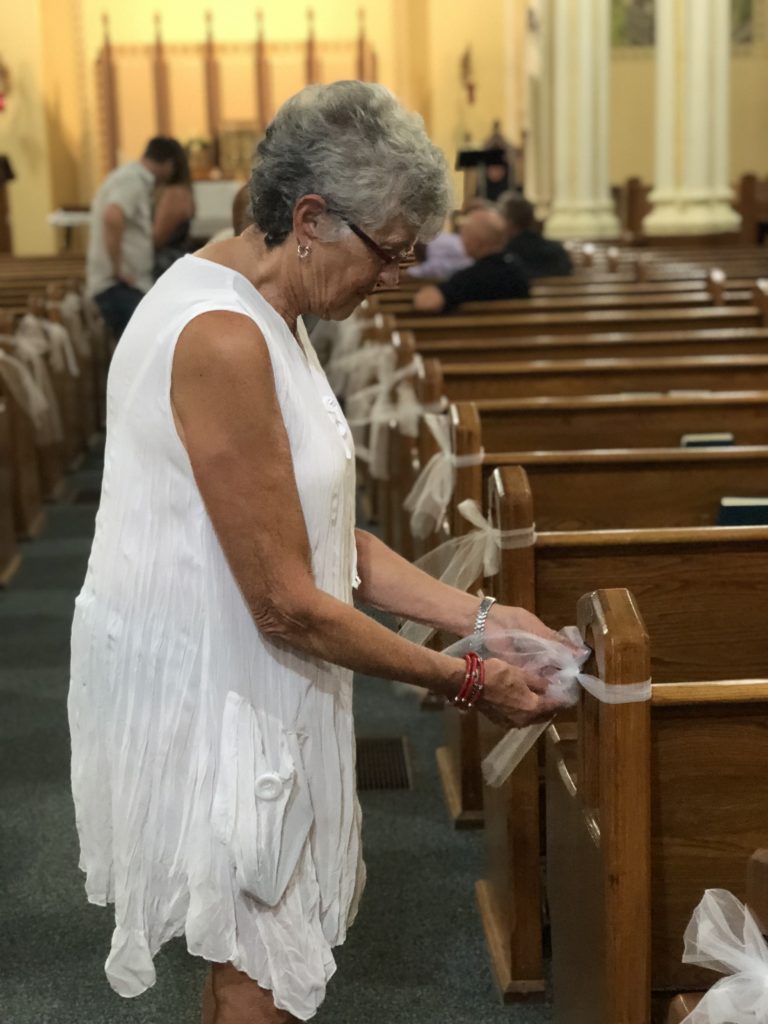 Make sure you keep it simple too! Focus your decor on your reception if you can. All eyes will be on you during the ceremony, so people may not necessarily care about the decorations at the ceremony. We just had a few bows with some flowers around the church and that was it!
Those are my wedding rehearsal tips!
I hope you enjoyed this post, and feel free to comment your tips and tricks for a smooth rehearsal in the comments below!

---
---
Wedding Rehearsal Tips; My tips and tricks for throwing a perfect dress rehearsal for your wedding. How to save money, capture the moment and still enjoy your night!
BEST SELLERS