13 White Kitchen Designs You Haven't Seen Yet! Beautiful white kitchen inspiration for your remodel.
Disclaimer: this post may contain affiliate links, and every purchase made through these links will give me a small commission (at absolutely no extra cost for you!) AS AN AMAZON ASSOCIATE AND REWARDSTYLE MEMBER, I EARN FROM QUALIFYING PURCHASES. See Privacy Policy for additional info.
Hi Beauties!
Sharing some beautiful white kitchen designs today on the blog. Loving all the inspiration I have found on Pinterest. There is something just so fresh and clean about a nice white kitchen. The hard part of course is just keeping it that way!
I love these sleek designs and the variety of accents. You can take a basic white kitchen and make it classy yet inviting. I like the modern white kitchens but I am a HUGE fan of white kitchens with a hint of farmhouse charm.
I find farmhouse accents really bring warmth to any room and gives it the "this is home" feel. An all white kitchen with a small touch of farmhouse just warms my heart.
I seriously cannot wait to start working on our kitchen! .. but first we need to get that basement finished of course. Still working on it yes. We have just run into so many issues that keep putting us behind. But just like any renovation it is a work in project!
I also find that with any do it yourself renovation it takes a lot longer to complete, especially if you have a full time job. My husband picks away at our basement renovation on weekends (if we don't have plans) or sometimes after work if he isn't too tired. When you hire others to do the job, they are able to complete it so much faster!.. but you also have to pay the price. My husband is a carpenter so he can do it all himself and he wants to!
Without any more ranting, lets jump into this post shall we?!
Here are 13 Beautiful White Kitchen Designs
<<None of these photos belong to me, please click photos to be redirected to owners>>
Disclaimer: Affiliate links are found on this post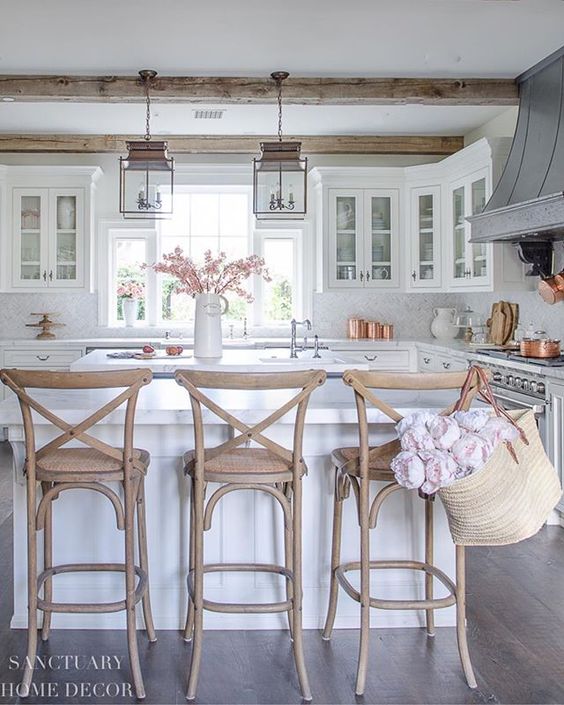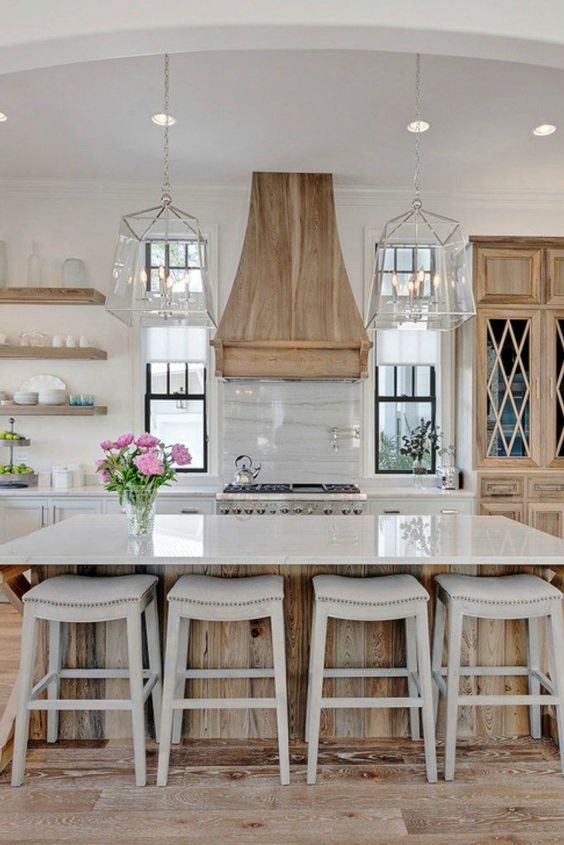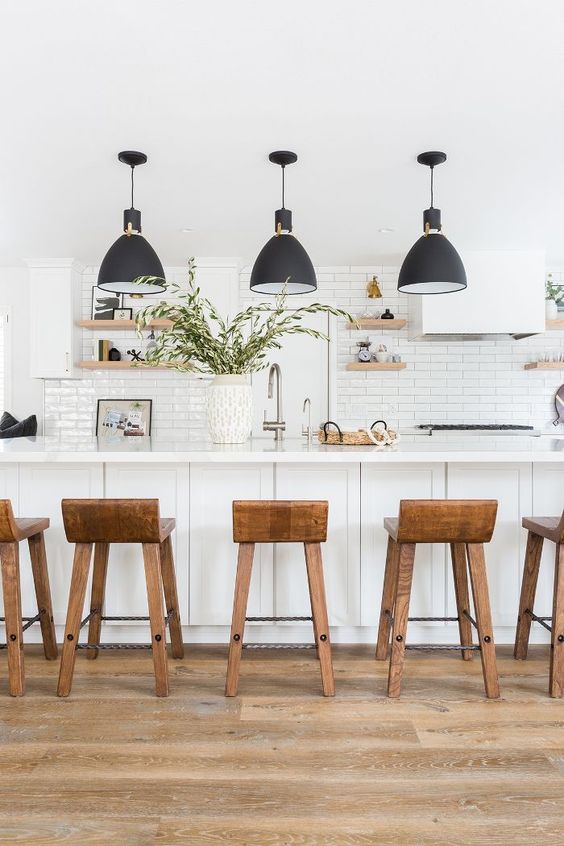 There you have it! 13 white kitchen designs! Which one was your favourite?
There is something about a nice white kitchen that just screams fresh, clean and inviting. Make me want to cook or bake something amazing. I am so obsessed with all of these designs and am definitely saving them all for inspiration for later!
I would love to see your white kitchens. Tag me in your photos with #nikkisplate !
I would also love to hear what other round up posts you would like to see here on the blog! I spend so much time on Pinterest (its a serious issue).. so I figured I might as well start sharing the things I'm looking at with all of you here on the blog!
Until Next time!

IF YOU LIKED THIS POST, YOU'LL LOVE:
13 White Kitchen Designs You Haven't Seen Yet! Beautiful white kitchen inspiration for your remodel.
BEST SELLERS