Beautiful Kitchen Design Ideas; A kitchen is one of the most important and used spaces in any home. Here are some NEW stunning kitchen designs to spark inspiration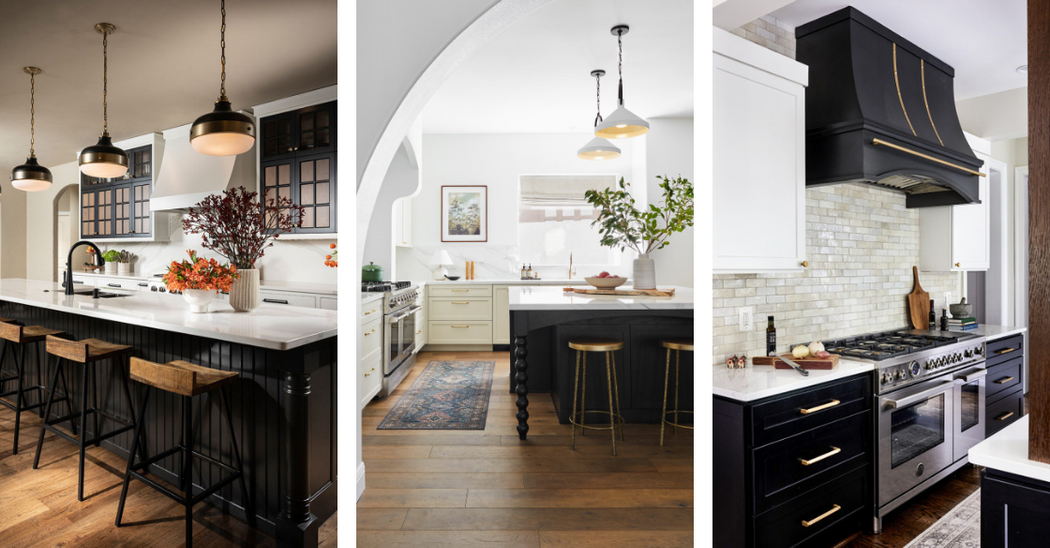 Hi beauties! Today I'm just doing a quick round-up post of some beautiful kitchen design ideas I have come across this past week that I wanted to share!
Dining is an experience that goes beyond just eating food. It's about spending quality time with your family and friends. Some people prefer a classic look while others are experimenting with modern designs. Many kitchen design ideas will inspire you to modernize your kitchen or remodel it into something more spectacular.
Whether you're a host or a guest in someone else's home, you can have the best dining experience possible. Below are 30+ beautiful kitchen design ideas you need to see.
New Beautiful Kitchen Design Ideas:
A beautiful kitchen doesn't have to be expensive and it can easily be designed by you! Do not forget that your kitchen is the place where you spend a lot of time, so it is really important to make sure that you think of everything in advance. Choose colors that make you happy, choose colors that reflect the way you live your life. Make sure everything fits well and follow your own taste.
As you can see there are plenty of kitchen designs to choose from, each one with their own beautiful characteristics and design elements. Now comes the fun part – deciding on exactly which design is right for your personal taste!
So the next time you are thinking of remodeling your kitchen, be sure to consider all of the unique design elements that go into creating a space you can truly enjoy for years to come. From countertops and cabinetry to tile and lighting, there is so much you can do to ensure your kitchen is as beautiful as it is functional!
I hope you enjoyed this post with so many new and beautiful kitchen design ideas! Let me know in the comments below which kitchen design is your favorite and don't forget to check out my other kitchen posts below!
More Kitchen Design Ideas:
Until next time,