Welcome to my pantry!
This section of my blog will illuminate my kitchen essentials.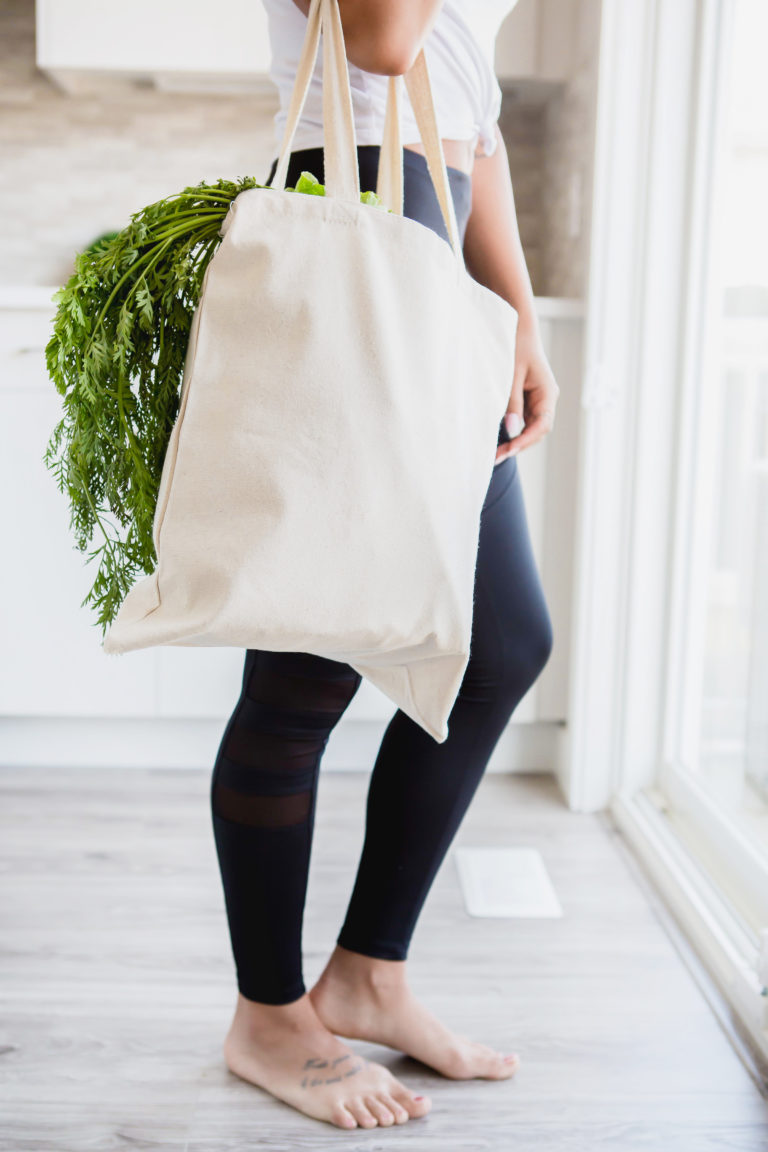 Why Have a Pantry Stocked with Healthy Kitchen Essentials?
Having these core ingredients in your pantry at all times allows you to make my recipes any time, any day. These ingredients played a huge role in my healing process and I would not be where I am today without these. These ingredients really helped me transition from eating white flour, white sugar, frozen dinners, packaged snacks and processed foods - to eating clean whole foods that nourish my body. So when you are using all of these ingredients, I promise that you too, will see the amazing results (inside and out) these ingredients can give you.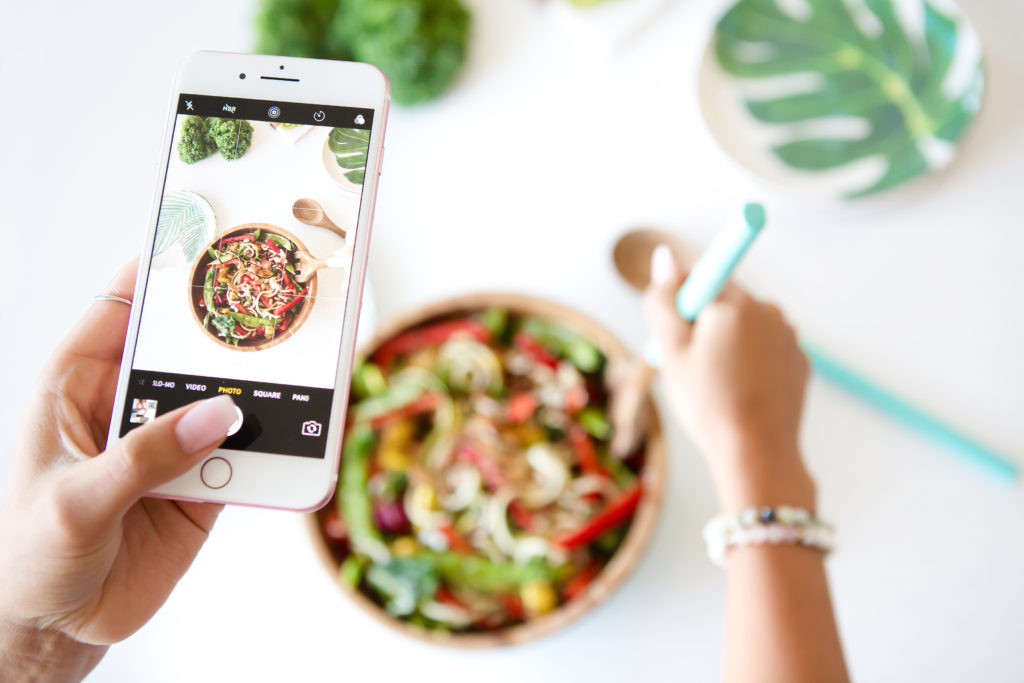 Now I do not expect any of you to go and throw out everything in your cupboards right away. Make changes slowly, as things run out, replace them with a healthier option. Before you know it you will have a healing kitchen that will revitalize your health.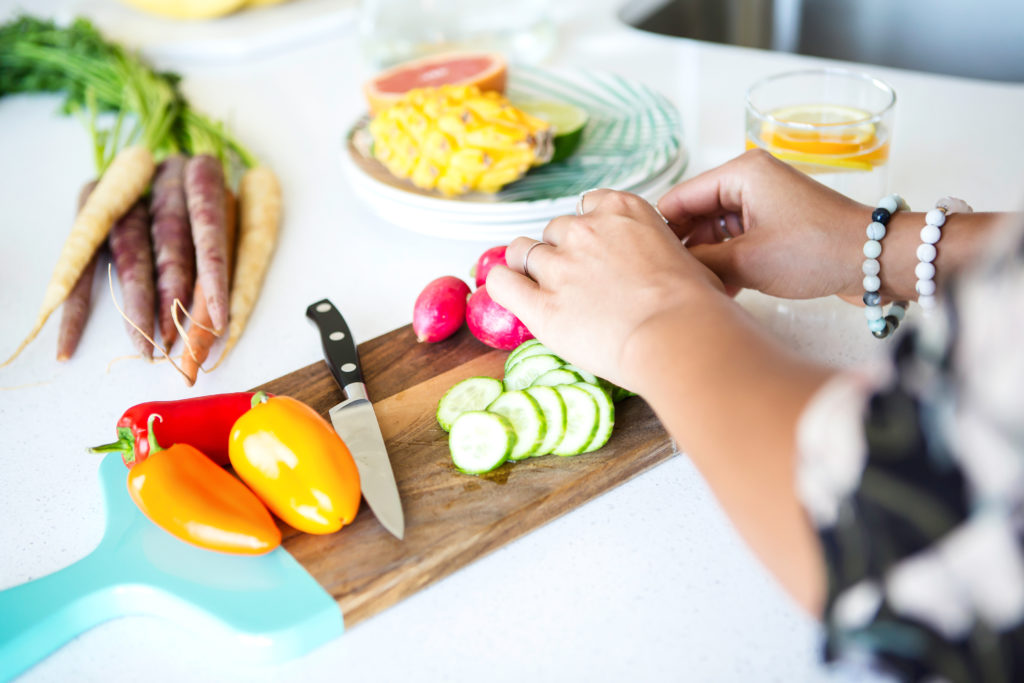 You will grow to have a love for whole foods, just like me, that will satisfy you on a physical, emotional and spiritual level.
What's in My Pantry? Nikki's Plate Healthy Kitchen Essentials
---
Whole Grains
Whole grain make up a huge portion of my diet. I only eat gluten-free grains. Gluten is the general name for a specific protein found in wheat, barley and rye. I do not suffer from celiac disease but I do believe I have a gluten allergy. When getting my allergies tested I was told I was allergic to wheat and dairy. I did not believe that because I ate them constantly. When I cut gluten out of my diet I realized my doctor was right because I reaped the benefits of a gluten-free diet. My eczema cleared completely and my bloating disappeared entirely. Therefore I have not gone back to eating gluten. The thing about grains is that they get a bad rep because people associate them with carbohydrates, but they are an amazing source of energy, mood stabilizer and weight-loss aid.. when eaten in moderate amounts. If you are trying to lose weight they are a good "filler". Here are the grains that are in my pantry:
Oats
Quinoa
Brown Rice
Buckwheat
Check out some of my favorite recipes using this Healthy Kitchen Essentials ingredient:
---
Legumes
Beans and lentils are called legumes. Beans and lentils are the main source of protein in a plant-based diet. We need plant-based protein to sustain energy, stop sugar cravings, and elevate our mood which keeps us in a continuous state of happiness! They are low in fat, calories, cholesterol and sodium (dried legumes not canned). They contain soluble and insoluble fibre which support digestion. They are inexpensive and have a long shelf life. Dried versions of beans and lentils should be kept in airtight containers at room temperature. Here are the legumes in my pantry:
Black beans
Chickpeas (Garbanzo Beans)
Kidney Beans
Red, Green and Brown Lentils
Check out some of my favorite recipes using this Healthy Kitchen Essentials ingredient:
---
Nuts and Seeds
Nuts and seeds are essential. They are packed with so much goodness that I try and incorporate them into every meal. They are very versatile as well. You can add them into salads or you can ground them into flour to replace processed white flour. I know a lot of people avoid them because of the fat content, but they contain components for a healthy diet and honestly, calorie counting should not be the focus of a whole food, plant-based diet. All calories are not equal. A handful of nuts is not the same as a chocolate bar even though they may have the similar calorie content. Nuts and seeds are important because they are packed with protein. Protein is important for every meal because it allows you to feel full longer so it works magic for people trying to lose weight. Buy nuts and seeds in a shell if possible because they will keep for up to 1 year whereas shelled nuts and seeds will last up to 3 months. Nuts and seeds should always be purchased raw, unsalted and not roasted. Roasted nuts and seeds contain rancid fats and are a source of harmful free radicals (cancer-causing agents). Here are the nuts and seeds in my pantry:
Almonds (and almond milk)
Cashews
Pecans
Pine Nuts
Walnuts
Pumpkin Seeds
Sunflower Seeds
Flax Seeds
Check out some of my favorite recipes using this Healthy Kitchen Essentials ingredient:
---
Vegetables
I think it is safe to say that everyone knows that vegetables are the healthiest foods. It has been drilled into our heads since kindergarten. So I will not sit here and bore you on why you should eat your veggies. I consider vegetables to be miracle foods. They have more vitamins and minerals than any other sources and I truly do not believe you can replace vegetables with a man-made multi-vitamin. There are endless cooking options when it comes to eating your vegetables. You can steam them, boil them, roast them, sauteing them, grill them or bake them. They are so versatile which is why you can never get bored with them! I promise that once you learn how to take advantage of their incredible natural flavours you will fall in love with them. Every meal should contain at least half a plate of veggies. Darker and richer vegetables tend to have a higher source of vitamins/minerals and also usually contain antioxidants. Here are the vegetables that are ALWAYS in my fridge. I do venture out and try other vegetables but these are my go-to veggies:
Spinach
Roman Lettuce
Kale
Tomatos
Cucumbers
Zucchini
Sweet Potatoes
Avocados
Carrots
Beets
Broccoli
Mushrooms
Green Beans
Check out some of my favorite recipes using this Healthy Kitchen Essentials ingredient:
---
Fruit
Fruit is nature's candy. Sweet, vibrant and bright. There is something about fruit that makes my mornings complete. I always put fruit in my smoothies, oatmeal or overnight oats. I keep big bags of frozen fruit in my freezer at all times. I make sure to have fresh bananas and apples always for an easy go to snack.
Raspberries
Strawberries
Blueberries
Apples
Bananas
Pineapple
Mangoes
Medjool Dates
Check out some of my favorite recipes using this Healthy Kitchen Essentials ingredient:
---
Sweeteners
Growing up, we have all been told to not eat too much candy or it will make you sick... which is more than obvious true. Not only does it make us feel sick to our stomach in large quantities, it affects our blood. Processed sugars extract minerals from the body during digestion which causes blood sugar spikes and low energy. Going processed sugar-free may seem hard, but there is a way around it! There are several natural alternatives to processed white sugar. Even though these are great natural alternatives, they are still high in calories and some (such as honey) are high on the glycemic index. Here are the natural sweeteners in my pantry:
Pure maple syrup
Honey
Coconut Palm Sugar
Agave Syrup
Brown Rice Syrup
Dates
Check out some of my favorite recipes using this Healthy Kitchen Essentials ingredient:
---
Fats
The high amounts of vegetable oils we find in grocery stores today are highly processed and refined. In fact, the boring flavorless oils we have grown accustomed to eating have ruined our palates. I highly recommend avoiding them at all cost. I switched to raw oils. These types of fats nutritious and flavourful. I use them in salad dressings, dips, sauces and as a cooking aid.
Olive Oil (unrefined and cold-pressed)
Coconut Oil
Check out my post on 26 Unexpected Uses for Coconut Oil!
---
Superfoods
Superfood is a word we are hearing a lot lately. There is no set definition of a 'superfood'. Ultimately, superfoods are a class of exceptionally potent, nutrient-dense foods. These foods can act as medicine. Yes, they are expensive but each are only needed in small amounts to make an impact.
Chia Seeds
Hemp Seeds
Aloe Vera
Cacao (and cacao powder)
Goji Berries
Matcha
Spirulina
Chlorella
Check out some of my favorite recipes & posts using this Healthy Kitchen Essentials ingredient:
---