Cute Boho Bedroom Inspiration; Here are some neutral boho bedrooms ideas. Easy modern decor for a calm sleeping space!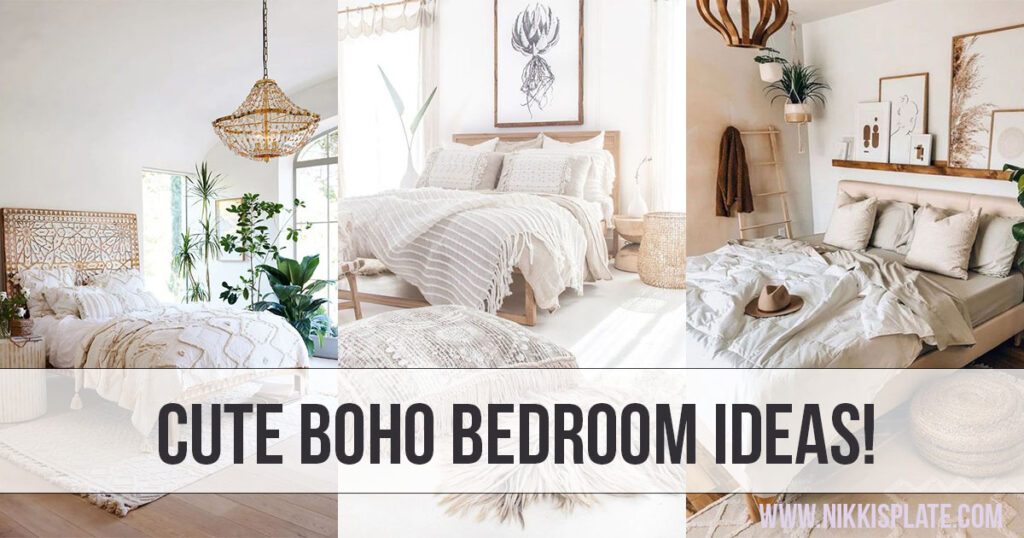 Hi beauties!
Come check out these cute boho bedrooms I found on Pinterest! I am currently trying to come up with a design idea for our new nursery and definitely gravitating towards a neutral boho theme! Love how calm yet inviting these bedrooms look.
During my search I knew I needed to share this boho bedroom inspiration on my blog for you all too! If you have a boho inspired bedroom, I would love to see it!
So what does 'boho' mean? While I hit google to figure it out for us. Boho means "socially unconventional in a way regarded as characteristic of creative artists; bohemian". Bohemian style portrays life by bringing together objects, colours, and patterns from around the world.
So with that being said, lets jump into the world of Pinterest to find some boho bedroom inspiration shall we?!
This post is all about cute boho bedroom inspiration
<<Please Note: None of these photos belong to me. Please click the photo or the title to be redirected to the owner.>>
Boho Bedroom Inspiration: