Home decor for nature lovers! Do you love nature? Do you enjoy its scenic, breathtaking landscapes of blooming flowers? Or do you love hearing the calming melody of the rustling leaves dancing beautifully with the gentle wind? 
Disclaimer: this post may contain affiliate links, and every purchase made through these links will give me a small commission (at absolutely no extra cost for you!) AS AN AMAZON ASSOCIATE AND REWARDSTYLE MEMBER, I EARN FROM QUALIFYING PURCHASES. See Privacy Policy for additional info.
Now, imagine yourself relaxing in your house infused with the enchanting bliss of nature—smelling the aromas and fragrances of the garden gems. Isn't it fantastic?
In this blog post, we will help you make your home a paradise with these simple tips for creating a picturesque home décor for nature lovers.
Home Decor for Nature Lovers
Incorporating the beauty of the great outdoors into your house may seem like much work, but you can seamlessly blend them with the comforts of your home. From lush botanical sanctuaries to breathtaking outdoor-inspired aesthetics, here are six captivating home decor for nature lovers. 
Sheer Botanical Bliss in Your Living Room
Adding green perfection to your living room elevates and transforms your space into a botanical bliss. Decorate your living space with an enchanting variety of botanical wonders of various sizes and shapes, and let the refreshing green sanctuary soothe your soul and uplift your spirits.
You can revamp your living room by hanging planters, cascading vines, or potted wonders and elevate the entire space with green elegance, fresh air, and positive energy all year round. 
Wilderness Wonderland Awaits
Take your guests on a thrilling and breathtaking journey filled with landscapes and mountain vistas, all from the comfort of your home.
Transform your walls with high-quality and realistic nature-inspired murals of serene forest scenes where intricate details leave you feeling you are soaking in the wilderness.  
Embrace the Nature's Hues
Curate outdoor-inspired color palettes into your home and let the beauty of nature leave a grounding ambiance for you and your guests. So, consider infusing your living spaces with the warmth of cozy terracotta, the tranquil allure of mossy greens, the refreshing coolness of sky blues, and the soothing embraces of sandy beiges to forge a strong connection with nature.
Immerse yourself with these colors and let nature whisper a unique tale of the great outdoors serenity and beauty while inviting you to connect with the world outside—a serene retreat amidst the wilderness.  
Related: 7 TIPS FOR KEEPING FAKE PLANTS LOOKING GREAT
Get Cozy with Nature
Textiles enhance aesthetics. They add color and pattern, transforming a plain room into a vibrant, luxurious place. However, the room's mood depends on the chosen fabrics and designs.
Because of their ability to turn the room into an inviting place, people start investing in leaf-pattered throw pillows, floral-printed curtains, and animal motif blankets that all represent the beauty of nature.  Snuggle up, lounge on your couch with floral elegance, and let the great outdoors charm your home.  
Unleash the Biophilic Design
Biophilic design is an architectural and interior design approach that allows people to connect with nature. With this design, nature lover homeowners can incorporate various elements of the great outdoors into their living environment.
This innovative concept will allow homeowners to express their love and passion for nature by customizing their living spaces—making the home a genuinely personalized sanctuary.  In addition, this innovative concept also promotes sustainability and eco-friendliness that enhances your mental and emotional health, boosting overall happiness.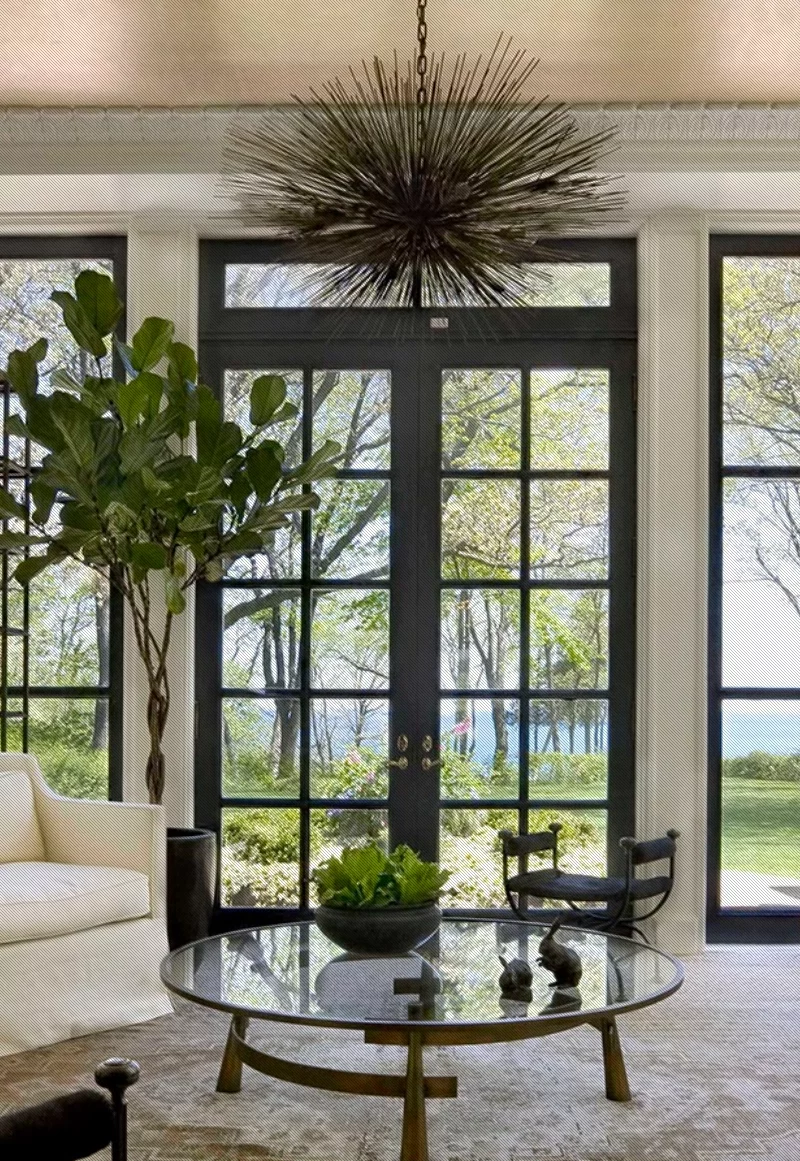 Install Nature-Inspired Artwork
Artwork generally has certain qualities that make it truly special for nature lovers. Artwork encompassing nature and those that genuinely represent the natural world, whether a vibrant floral composition or a magnificent animal, can evoke a strong emotional connection with nature—sparking joy and tranquility in the entire home.
So, start hanging those stunning landscapes and captivating wildlife photographs and let them bring an artistic flair into your home and transform your walls into vibrant galleys of the great outdoors.  
Embrace the Green Revolution
Plants play a vital role in a nature lover. It allows them to constantly connect with nature, making them healthier with less stress and anxiety. Also, they can improve indoor air quality by reducing pollutants and toxins while adding natural beauty and aesthetics to the home. Keep plants in your home and let their diverse shapes and colors bring a touch of vibrancy to your home's interior.  
Install LEED-Certified Access Doors and Panels
LEED certification is a program that recognizes green buildings. Choosing LEED-certified access doors and panels provides various benefits to your home.
Aside from being sustainable and environment-friendly, which perfectly match your interior's nature-themed design and style, access doors like the BA-PAC Removable Plastic Access Door are energy-efficient, which can optimize your home's energy performance while helping reduce your carbon footprint—allowing you to save more money on energy bills. 
Nature's Peaceful Presence Within Your Home
Embrace nature's beauty by sprinkling your living room with different plants, nature-inspired murals, and snuggle-worthy textiles. You can paint your house with soothing hues representing the beautiful wilderness. Let the magic of nature bloom within your home and create an oasis of wonder where you can experience the beauty of the great outdoors every day! 
BEST SELLERS