How to Create a Bedroom Oasis; here are some inexpensive ways to create a relaxing oasis in your own bedroom.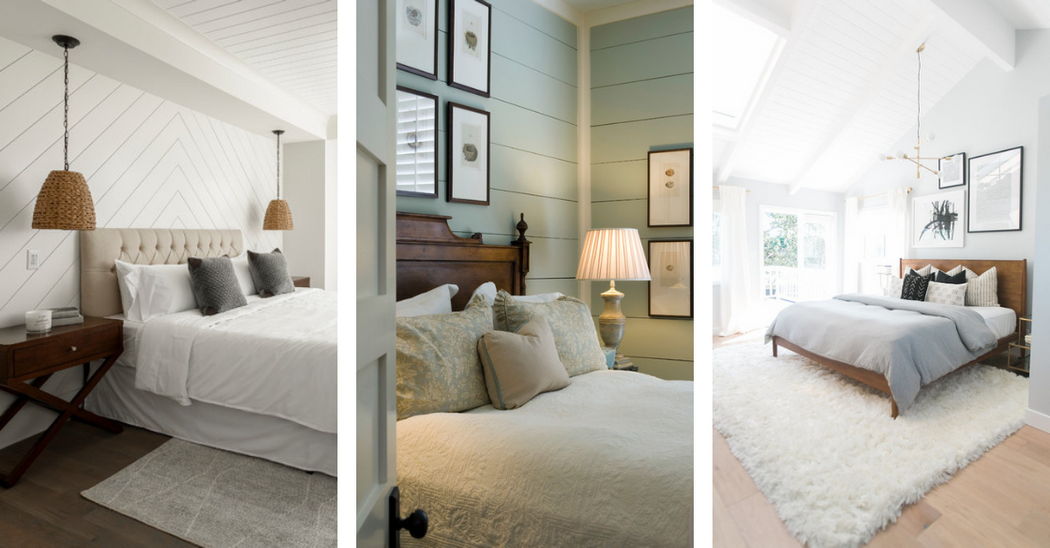 Disclaimer: this post may contain affiliate links, and every purchase made through these links will give me a small commission (at absolutely no extra cost for you!) AS AN AMAZON ASSOCIATE AND REWARDSTYLE MEMBER, I EARN FROM QUALIFYING PURCHASES. See Privacy Policy for additional info.
Our bedrooms should be a sanctuary - a place where we feel safe, comfortable and happy, where we can relax and be ourselves but it isn't always easy to achieve that due to space limitations, clutter or conflicting purposes. This article will look at ways to create that ideal bedroom oasis that's a joy to spend time in no matter what you're doing.
Creating a bedroom oasis is a process that begins with a few simple steps. First, you need to make sure you have enough space for everything you want to include in your bedroom. This can be a challenge if you have limited square footage, but it's something that can be overcome by using a little creativity.
Next, it's important to think about the kind of style your bedroom should have. Do you want it to be modern and sleek? Would you prefer something more rustic and cozy? These are just two options out of many different styles available today—you can decide what works best for you!
After that, it's time to move on to the nitty-gritty details: choosing furniture pieces that will make your oasis feel like home. You'll want things that are comfortable but also stylish—these are two things often at odds with each other when shopping for furniture pieces! That's why we recommend buying second-hand items whenever possible--they're often still in good condition after years of use while still being affordable enough not to break the bank on these purchases!
How to Create a Bedroom Oasis
Not Just For Sleeping
Most of us are aware of the importance of creating a restful sleeping space and how crucial good sleep hygiene is to getting a good night's sleep. However, bedrooms aren't just a place to sleep - they also need to be functional places where we get ready for whatever our day - or night - might hold. Fortunately, there are ways you can help to balance these two different purposes in your bedroom.
Bedroom Essentials
When it comes to creating the perfect bedroom environment, there are a few essential items. Obviously, you should have a bed frame and the best quality mattress you can afford. You'll also want to invest in pillows that match your needs depending on your preferred sleeping position. When it comes to choosing a quilt, you should pay attention to the stuffing material and tog rating, which will dictate the warmth of the duvet. You'll also want a bedside table (or two), bedside lamps and clothes storage, whether that's a chest of drawers, wardrobe or dresser.
The Finishing Touches
As well as the basics, there are some finishing touches which can make all the difference in creating a bedroom that's both relaxing and practical. You'll need a mirror to help you get ready in the morning and somewhere to display your jewellery and other accessories. Perhaps you have a diamond necklace that you wear every day but don't want to sleep in so you'll need a safe space to store it each night. Ideally, you'll also want somewhere to sit while you do your hair and/or makeup, like a dressing table.
Dressing Table Ideas
A dressing table can make all the difference to your getting ready process. Having everything you need easily to hand, whether that's your makeup, jewellery, perfume or hair dryer, makes getting ready each morning far easier and makes getting ready for nights out and special occasions so much more enjoyable.
Even if your bedroom is on the smaller side, it can still be possible to incorporate a dressing table without making it feel cluttered or taking up valuable floor space. In place of a traditional dressing table and stool, you could use a small desk and folding chair, for example. Or, if you haven't got the space for another piece of furniture, then you could turn a chest of drawers into a makeshift dressing table by hanging a mirror above it and setting out dishes or trays for your makeup, jewellery and accessories.
It's all about getting creative with the space that you have to ensure that your bedroom feels like a tranquil oasis to sleep in whilst remaining a practical place to get ready.
MORE BEDROOM OASIS DECOR POSTS:
Until next time,
BEST SELLERS