Common Christmas Decorating Mistakes to Avoid; here is your ultimate Christmas decor list to make sure you have the perfect set up this year!
Disclaimer: this post may contain affiliate links, and every purchase made through these links will give me a small commission (at absolutely no extra cost for you!) AS AN AMAZON ASSOCIATE AND REWARDSTYLE MEMBER, I EARN FROM QUALIFYING PURCHASES. See Privacy Policy for additional info.
Hi beauties! Coming at you with a post all about the common mistakes people make when decorating their home for Christmas.
I love decorating for Christmas, but it can be hard to find the balance between traditional and modern decor. I've made a lot of mistakes over the years, so here's my advice on how NOT to make these common mistakes.
I know we all have a vision for our homes and Christmas trees, but many of us don't have the space for the vision. There are many ways to decorate for Christmas, but what you might not know is how to decorate properly. In this post I'll cover ten common Christmas decorating mistakes and how to avoid them
Common Christmas Decorating Mistakes to Avoid:
Choosing a Theme that Feels Forced
When choosing a theme for your Christmas decorations, it is important to pick one that you actually like. This may seem obvious, but some people choose themes because they think their friends or family will like them, or because they think it's what others expect. While these reasons might make sense in the short term (for example, if someone gave you a gift with an ornament that had the theme already), there are better ways to decorate and personalize your home.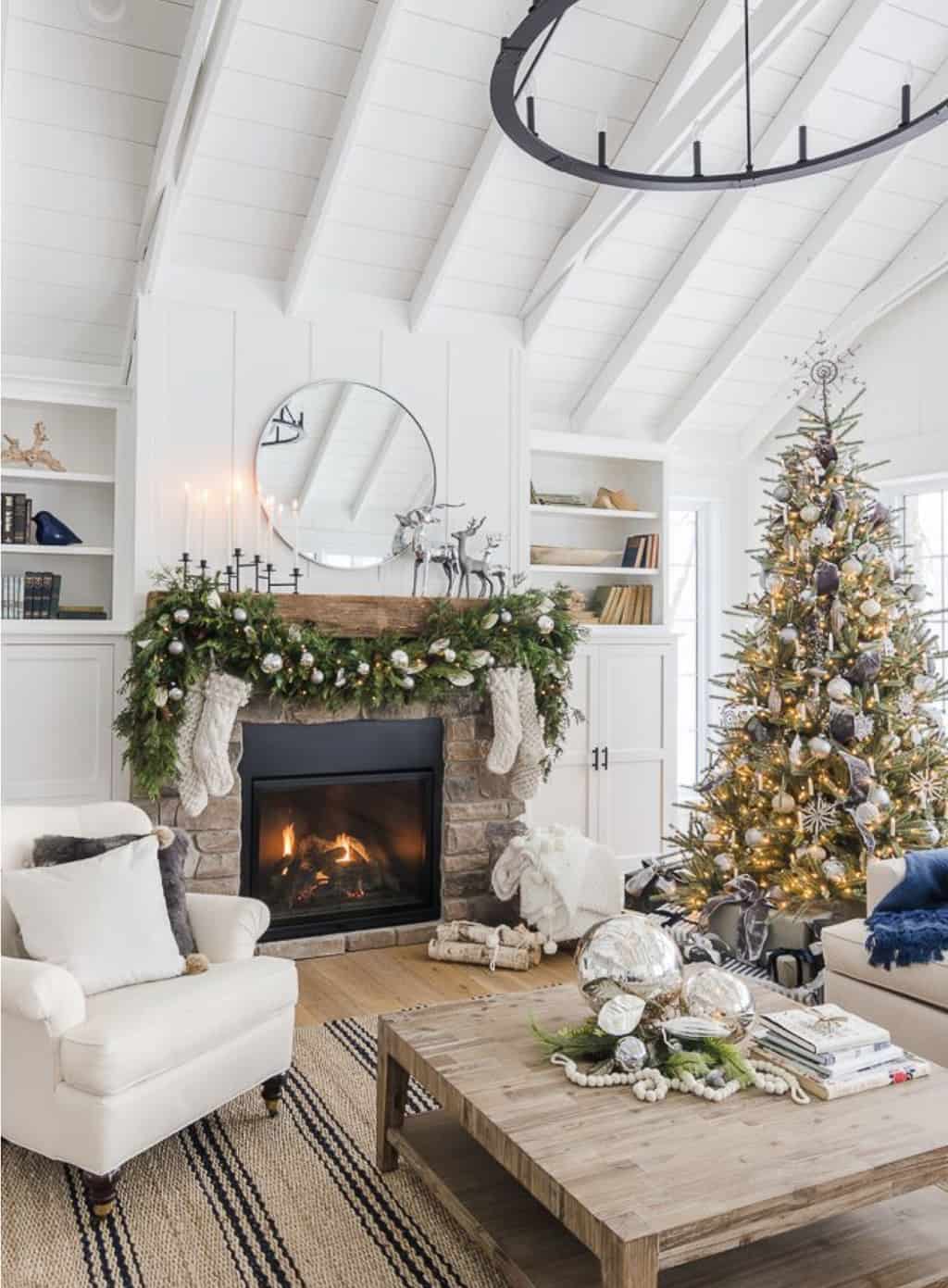 Using Christmas Decorations That Are Too Big
For example, if you've got a long wall and plenty of room, it's unlikely that you'll want something tiny like a mini Christmas tree. However, when you have a small space or limited ceiling height (like in an apartment), choosing decorations that are too big for your space can make for a cluttered and uncomfortable look.
To avoid this problem, think about the size of your space before buying decorations. If you use large items like trees or snowmen and they don't fit with the rest of your decorating scheme, then they will stick out awkwardly and make everything else seem small by comparison!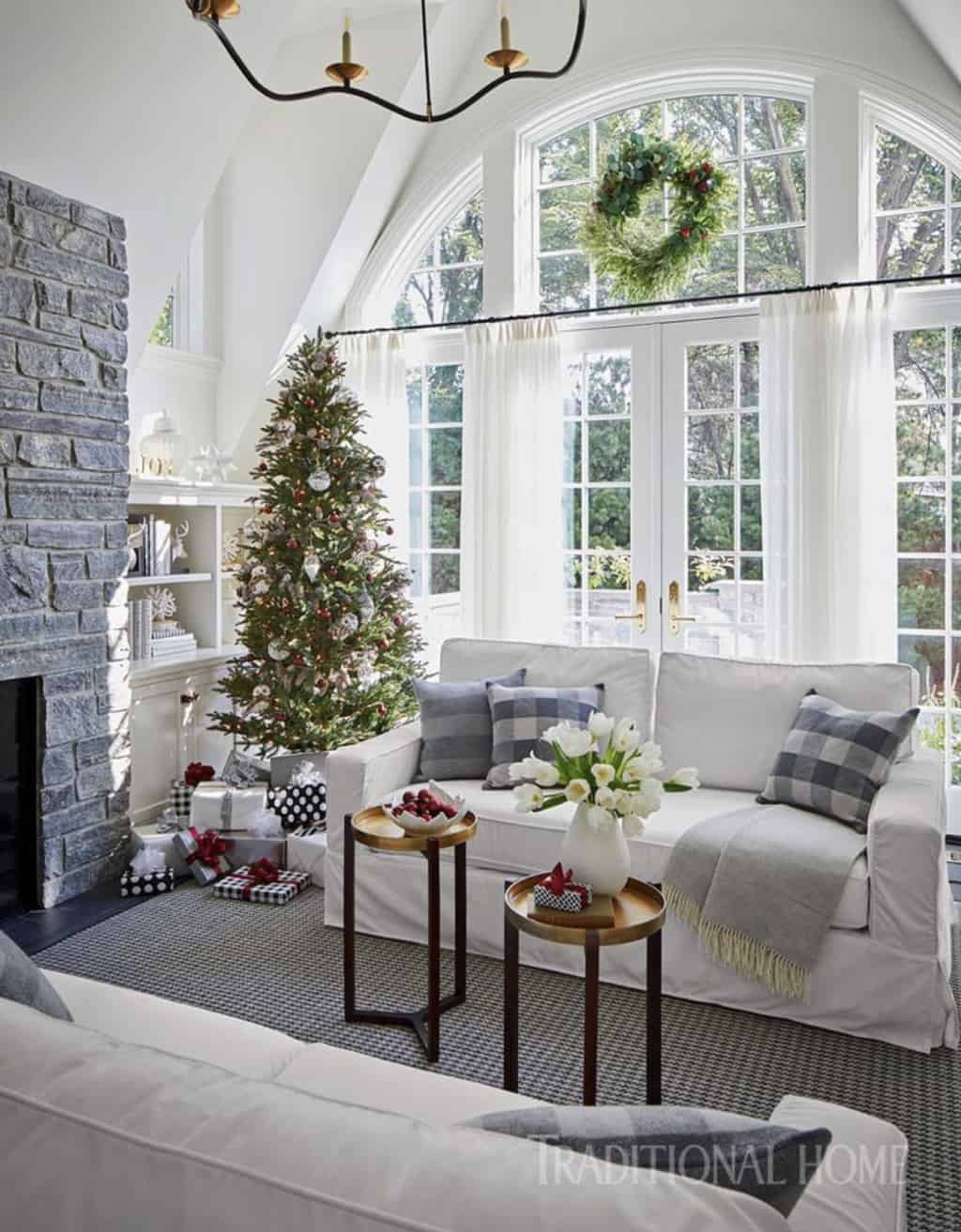 Not Measuring for Larger Items
You can't measure what you don't know, so make sure to measure the space where you want to put the decoration. If it's too tall or wide, there's no way around it: You'll have to move the decoration elsewhere or scale it down. Measure twice and cut once!
Trying to Do It All Right Away
As you're getting ready for Christmas, don't try to do it all at once. Take a few days or even weeks to plan out your decorating and shopping list before you hit the stores. This will help you avoid wasting time, money and energy when something doesn't go according to plan.
Keep in mind that planning ahead means there's no need to rush into things. You can take your time deciding what kind of tree or wreath you want, how you'll hang lights around your home, which decorations will work best for each room and more!
And if there's something on your list that isn't available yet (like maybe those adorable new deer figurines), don't worry—there are plenty of other ways to add a festive touch while waiting for delivery!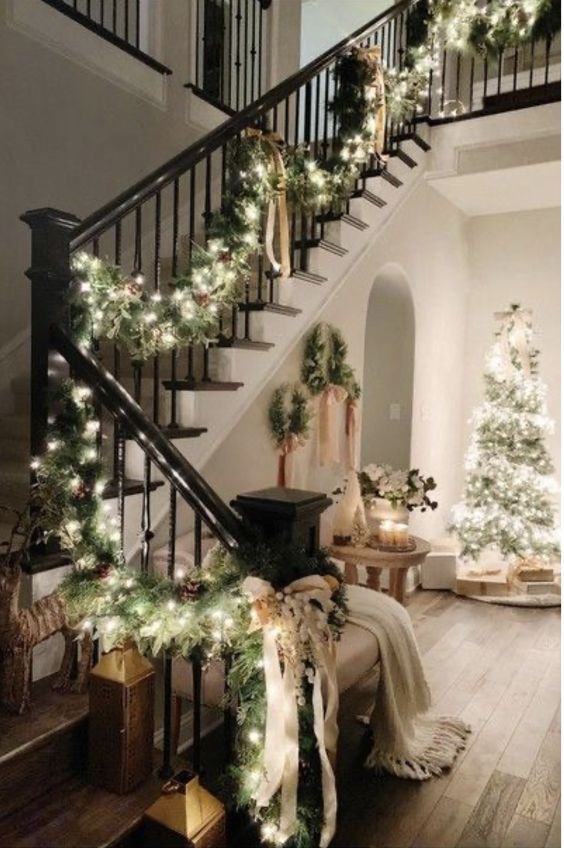 Always Going Bigger and Better Each Year
It's easy to get caught up in the frenzy of Christmas and start thinking that bigger and better is always better. But, more often than not, that mentality causes more problems than it solves.
For example, if you start decorating for Christmas by putting up huge light displays or adding new elements to your yard every year, you will eventually run out of room or money (or both). This will cause you stress because it makes it harder for people to visit your house during the holiday season and enjoy themselves as much as possible. Also, if you keep going bigger each year, then eventually someone else might outdo you or have something even cooler than yours! In this case, smaller would be better!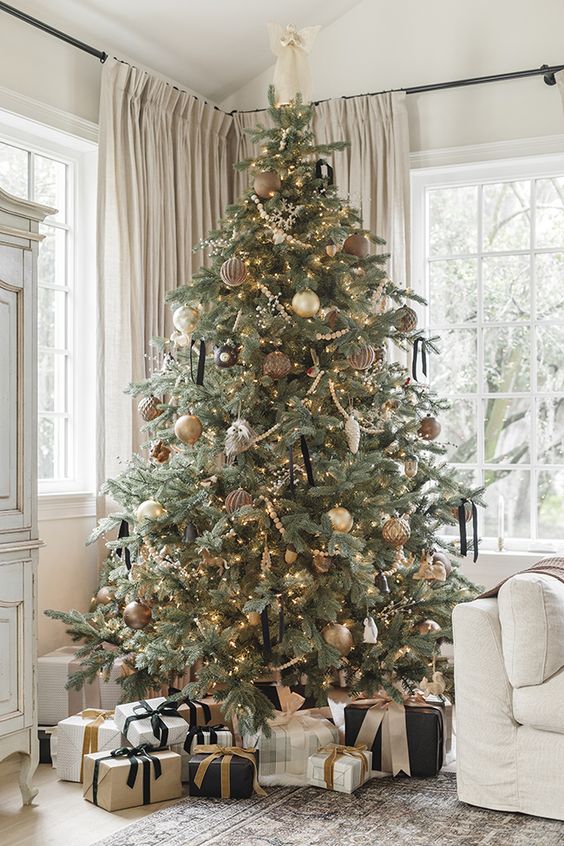 Shopping Too Early or Too Late
Shopping too early or too late can lead to a few problems. If you're looking for something specific, like a new Christmas tree ornaments for your collection, buying too early could lead to buyer's remorse: you might find the item cheaper later in the season. But if you wait until just before Christmas and then realize that it's been sold out everywhere else, then there isn't much time left!
The best way to avoid this mistake is to buy items when they are on sale or otherwise within your budget. Don't wait until the last minute because then it'll be too late!
Failing to Find a Balance Between Traditional and Modern Decor
Finding the right balance between traditional and modern is important in any design, but especially when it comes to Christmas decor. There's no need to be afraid of mixing up your looks—simply find a balance that makes sense for your home, and you'll do just fine!
A lot of people assume that traditional Christmas decor means old-fashioned items like Santa Claus figurines and holly wreaths. But if you think about it, those things can actually look more modern than they seem at first glance—you just have to style them properly by combining them with some contemporary elements (like this adorable gold ribbon garland). If you're worried about adding too much trendiness into your seasonal display, try picking a neutral color palette instead or opting out of certain trends altogether (for example: glittery red bows are probably not necessary).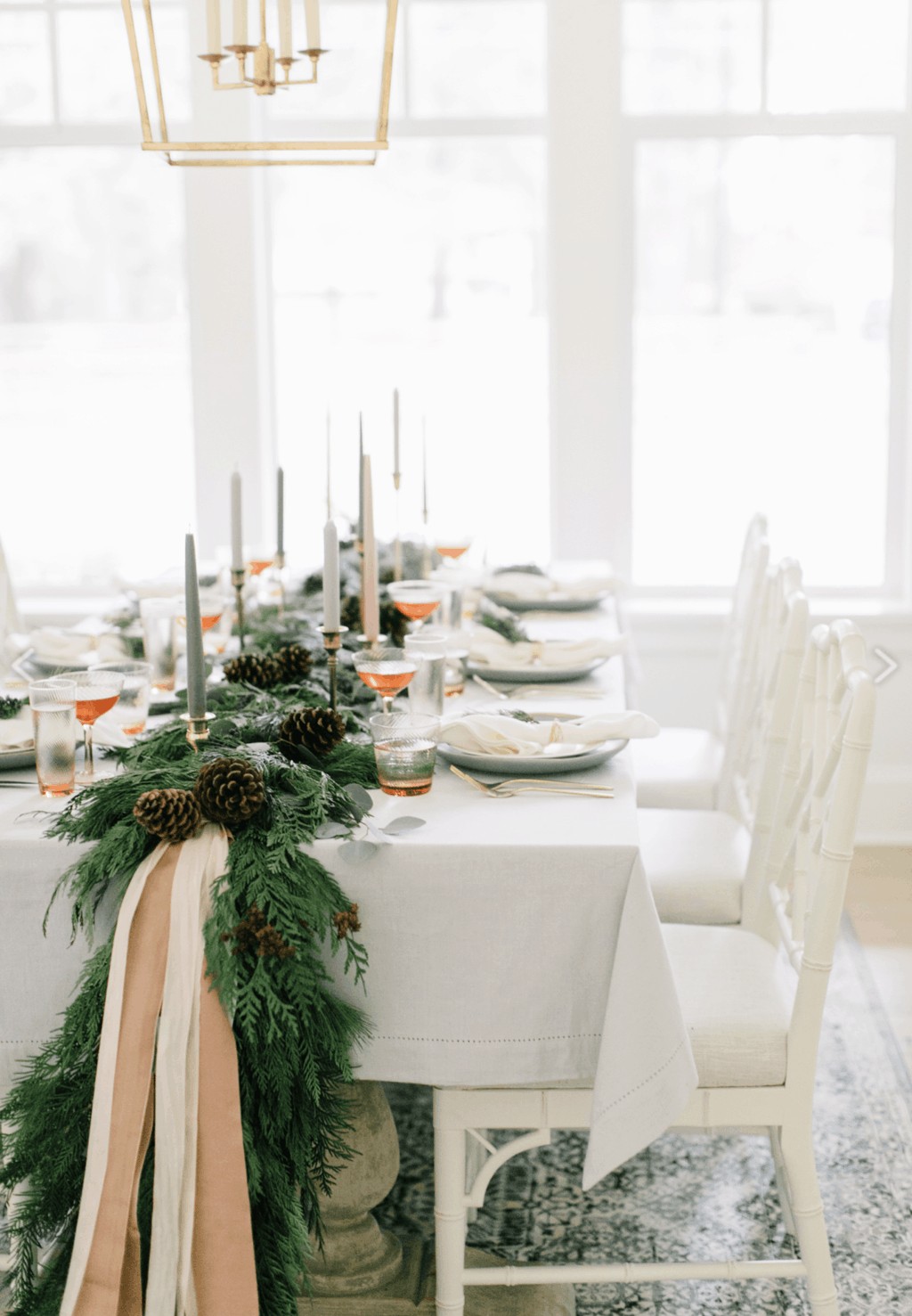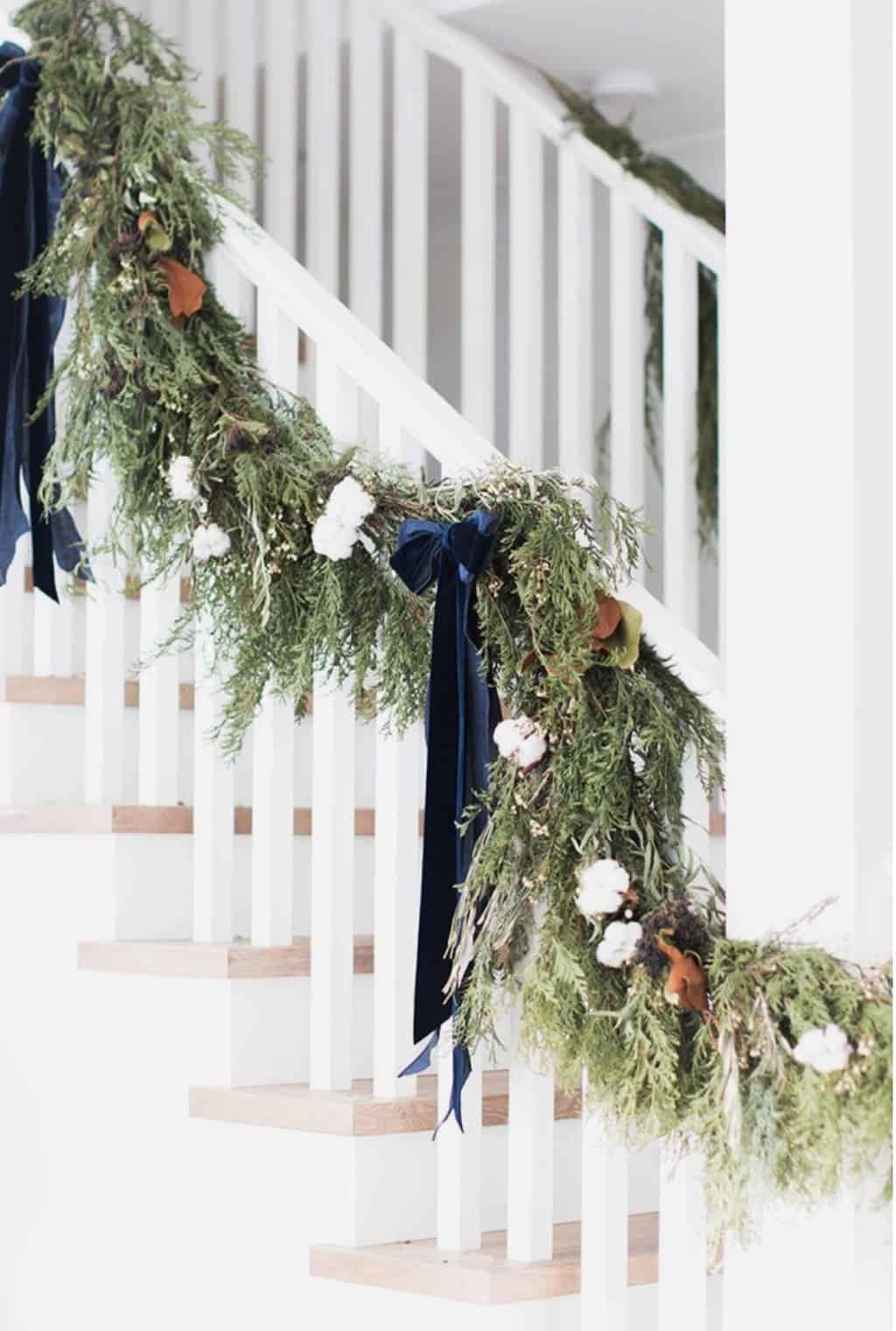 Not Changing the Decor After a Move or Remodel
Whether you've just moved into a new home, had a baby, or are renovating your living room, there are plenty of reasons to change the decor. The last thing you want is for your Christmas tree to be out of place and look like it doesn't belong.
If you're moving into a new house, change up your decorations!
If you have any kind of remodel done on either the kitchen or living room (or both), now is when most people will want to freshen up their decor.
And if something else happens in life that changes things dramatically—like having a baby or adopting an animal—then yes: definitely change up that wreath!
Overlooking Safety Issues
Safety is always important, but it becomes especially so in the holiday season when you're decorating your home. Whether you're hanging lights or setting up a tree, there are some safety considerations that you should take into account to ensure that everyone has a happy and safe Christmas!
Make sure all electrical cords are out of reach and away from places where children might play.
Use non-slip tape on any stairs to prevent accidents.
If using candles, place them at least 12 inches away from anything flammable—including people!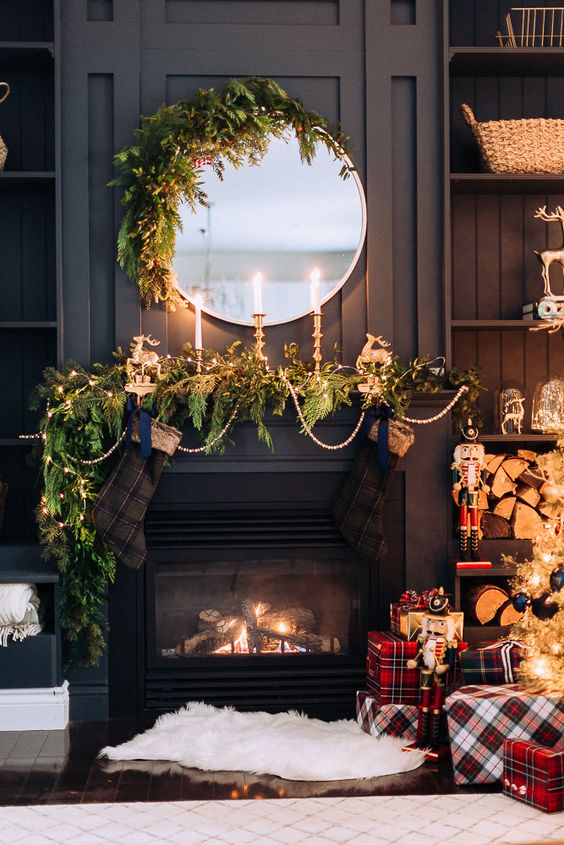 Not Storing Items Properly
Make sure to keep tree ornaments out of reach of children, pets and other animals.
Wash ornaments before storing them to make sure they're clean and germ-free.
Store decorations in a cool, dry place to prevent mold from forming on your decorations. This can also help extend their life.
Store items in their original packaging (if possible) so you know where everything is when you need it later on down the road. If that's not possible, wrap them tightly with plastic wrap so they don't get dusty or dirty while being stored away for the year.
Label each box and organize them so that when you go looking for something specific, like an angel ornament or a set of tree lights, it'll be easier than having every single box dumped out onto the floor!
Take your time and include your entire family with decorating for Christmas.
When it comes to Christmas decorating, take your time and include your entire family. Make sure that everyone has a chance to contribute their ideas and input. The best way for you as the parent or guardian is to keep things fun for all involved by turning this into an enjoyable experience where everyone can work together towards a common goal.
It's easy to get wrapped up in the excitement of Christmas and feel like you have to do everything right away. But if you take your time and include the whole family, you'll enjoy the holidays much more.
Until next time,
BEST SELLERS