Farmhouse Wall Decor Ideas; Here are some rustic, country inspired decorations to fill that blank wall!
Disclaimer: this post may contain affiliate links, and every purchase made through these links will give me a small commission (at absolutely no extra cost for you!) AS AN AMAZON ASSOCIATE AND REWARDSTYLE MEMBER, I EARN FROM QUALIFYING PURCHASES. See Privacy Policy for additional info.
Hi beauties!
Coming at you with some more farmhouse decor ideas for your home! If you have been following my blog for a while now, you will already know that I have a serious obsession with beautiful modern farmhouse decor and styles.
In this post you will find 11 farmhouse wall decor ideas to fill your home! If you are a Joanna Gaines fan (like me), then this post is definitely for you!
What is a modern farmhouse style? Farmhouse decor is a perfect balance of old and new. It says country chic but with modern flare. It is clean and sophisticated yet warm and inviting. It is brings a "home" like feel to any space (old or new).
So with that being said, lets jump into this post were I go over some of the most common ways to at farmhouse style decor to your walls!
This post is all about farmhouse wall decor ideas!
Disclaimer: None of these photos belong to me, please click photo or heading to be redirected to the owners
11 Farmhouse Wall Decor Ideas
Photo Gallery Wall
Gallery walls are such an easy and go to way to fill up any open wall. You can tailer them to any design you like really. We added a photo gallery wall by our dining room table a few years back and I still absolutely love it!
You can turn any photo gallery wall farmhouse chic by adding some older frames or even printing your photos or artwork in sepia colour instead of black and white! The options are endless really! You can check out this roundup post for more inspiration on gallery walls.
Antique Mirrors
Antique mirrors can look SO GOOD on any open wall in your house. Adding an antique or vintage mirror also makes a space look a lot larger than it actually is. So opt for an antique mirror when looking for farmhouse wall art.
The only thing with antique mirrors is that it can be tricky to find a way to hang them if the backing has been damaged over the years. If you run into this problem, you can always add a rustic looking shelf and have the mirror leaning against the wall on the shelf! This mirror from Anthropologie is so beautiful (and super popular right now).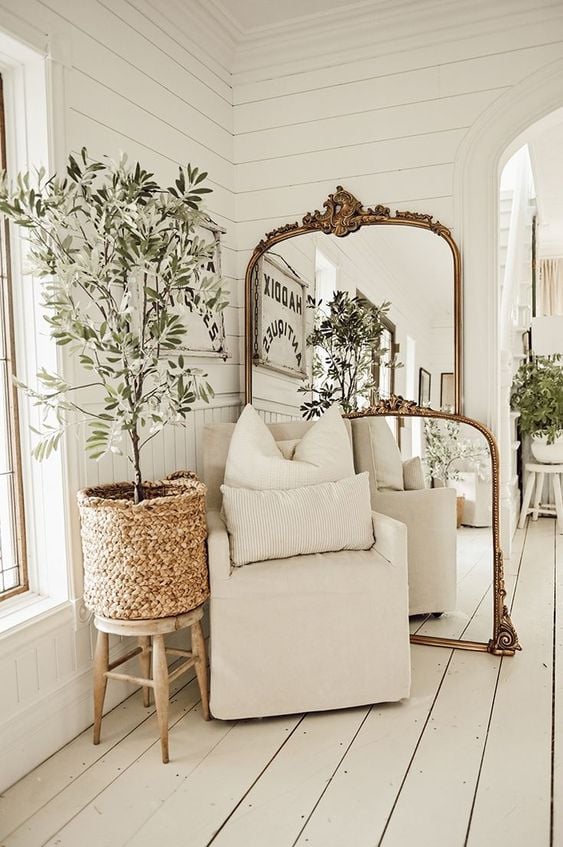 Clocks
Adding an old clock to the walls of your farmhouse just screams country chic. I think having a large old clock on the wall in a living room or bedroom is so beautiful and also acts as a functionality! It is a unique piece that would work in a master bedroom, entryway, hallway, living room, kitchen or any nook in your home! This large clock from Wayfair is one of my all time favourites (and super affordable)!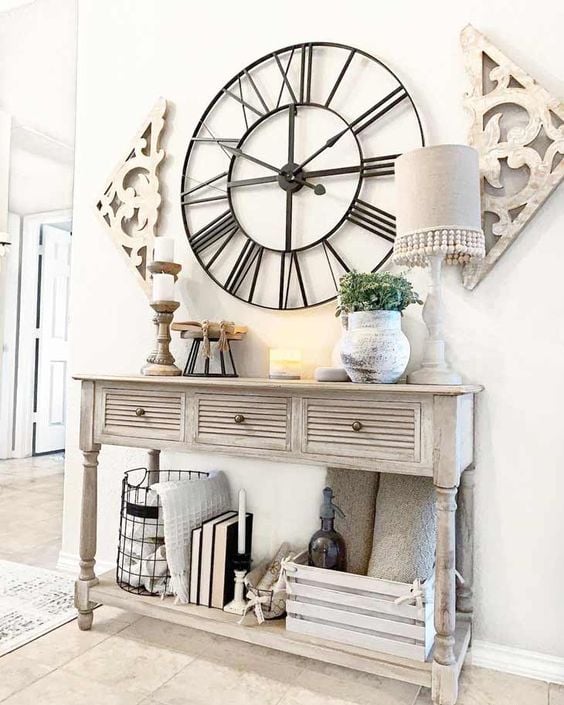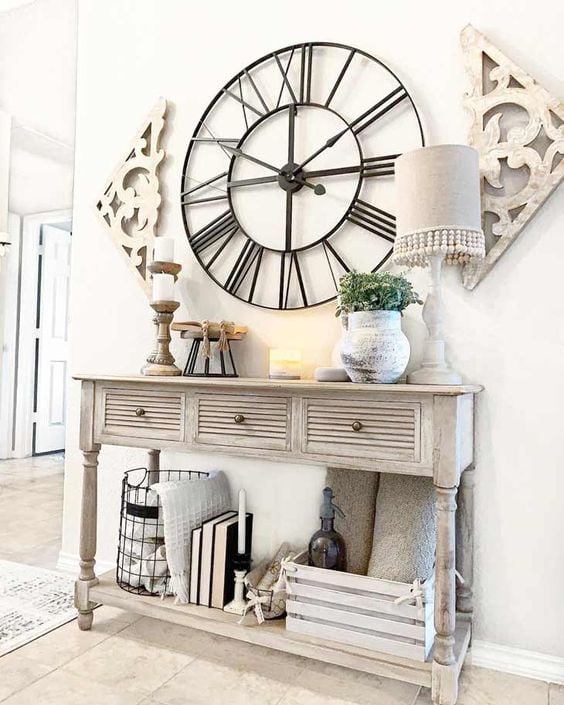 Aged Shutters
Aged shutters is definitely a farmhouse vibe that is a rustic wall decor option. We see this a lot now thanks to Joanna Gaines. Adding some old shutters to an open wall is a great way to add that farmhouse feel without unnecessary work. The best place for your shutters is above your couch! If you cant find any antique stores that sell shutters, check out these barn wood shutters from Wayfair.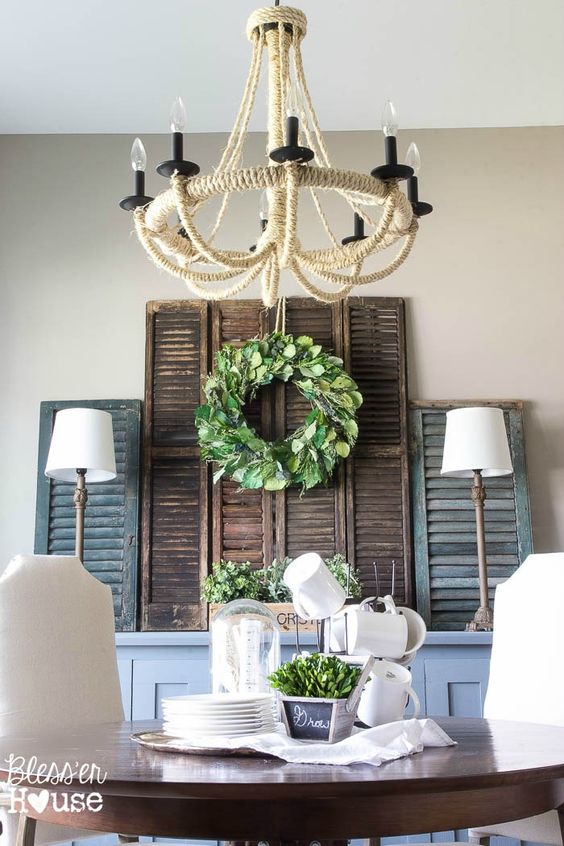 Catchy Word Art Farmhouse Signs
Adding beautiful canvas or wooden signs with your favourite saying in some calligraphy is a great way to add a farmhouse piece of art to your walls. You can find so many adorable wood/canvas signs in different styles with gorgeous writing on Etsy!
If you dont want to add in wordy wall hangings, you can always opt for a blank chalkboard and clear it when needing a more simple look. Also a way to great your guests with a personal message!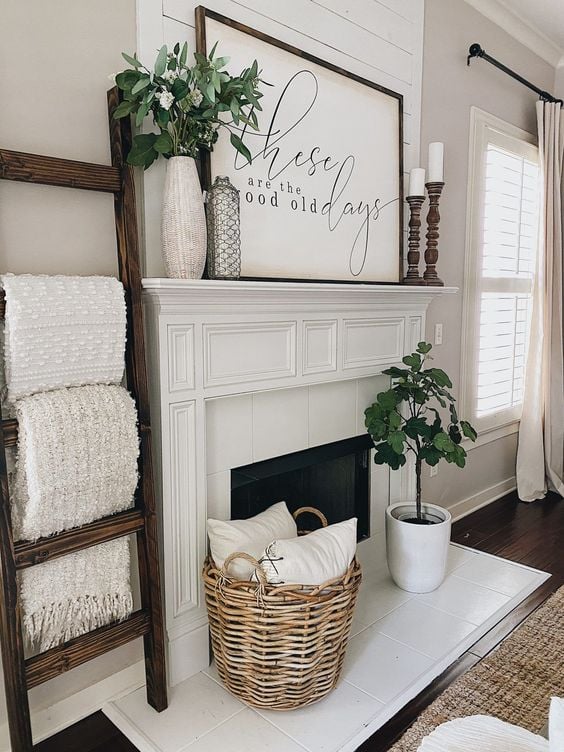 Old Frames
Old frames is also a popular way to fill up a wall in a farmhouse. They add rustic wall art to your blank canvas walls! You can fill these frames with photos, words, or simply leave them blank! What ever design you are trying to achieve on your wall, adding a few old frames will definitely bring out the farmhouse vibes. I love the use of this antique wooden frame in the photo below!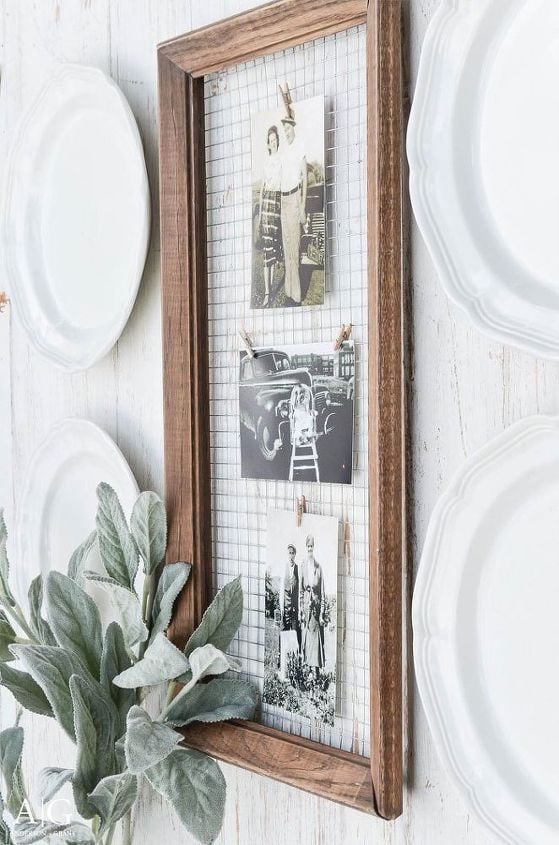 Shiplap
Shiplap is a classic way to add that farmhouse, old country home feel to any space, especially a new home. It has become super popular over the years. Even brand new builds are adding shiplap to their homes! I am sure in 20 years it will be a trend long gone but for now it is a great choice and we can totally enjoy every bit of it!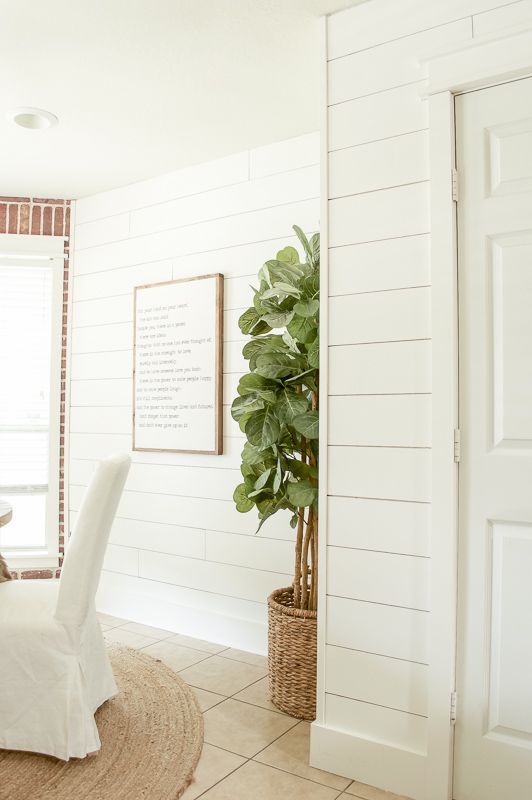 Shelving With Antiques
Have a few old gadgets laying around? Put them on shelves to fill up a blank wall! Any antiques or old memorabilia looks so great on a nice shelf in any room! Shelves are an easy way to display farmhouse decor and are a perfect choice. Just make sure you don't add too much and end up cluttering up the wall!
Window Frames
Window frames is another popular farmhouse decor design style to add to any wall! It adds a unique look with vintage style. Make a window frame the focal point of your wall and add in a wreath like the one below. I love the look of cathedral window frames, even the ones that add mirrors to them! Here is an example from of a cathedral window frame from Wayfair!
Blanket Ladder
Blanket ladders have been around for a while now but they are also very beautiful and add such a unique warm vibe to any room. They are a great addition to a room with large space. It is a different way to store blankets other than in a basket! You can spice them up with different blankets or even wrap greenery around them. I have also seen these ladders used in a bathroom with towels.
I have also see some that are made into shelves! The options are endless. Love this blanket ladder from Wayfair. Also, click the photo below to see how you can make your own by Joyfully Growing!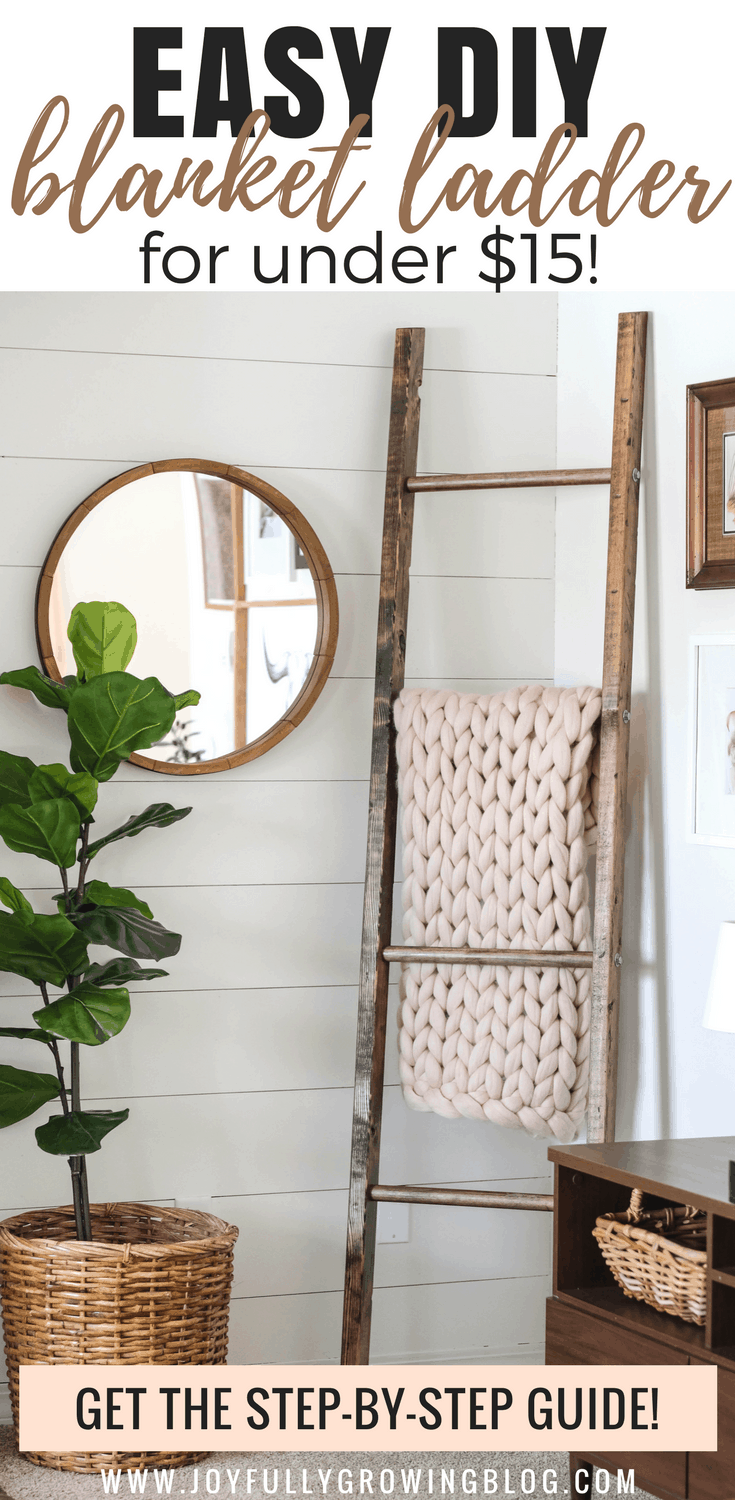 Reclaimed Wood Accents
Pretty much anything that is reclaimed wood goes with that farmhouse style! So add an old piece of wood to any wall decor design and it will give you that farmhouse feel we all love so much! It can bring a centerpiece to any neutral palette.
For example, wood beams! Wood beams add so much warmth with amazing textures and really get that farmhouse charm going! Another example would be adding in barn wood or a barn door! Really you can any distressed finish woods to achieve that farmhouse look to your own home!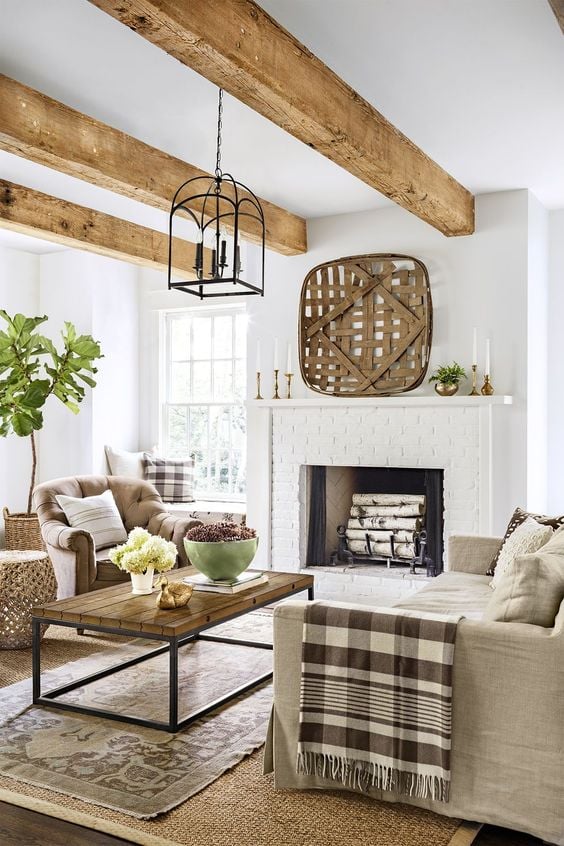 There you have it folks! I hope you enjoyed this post on ways you can add a little farmhouse flare to your walls! Let me know down in the comments below your favorite farmhouse wall decor ideas for that rustic farmhouse feel!
Until next time,

Farmhouse Wall Decor Ideas; Here are some rustic, country inspired decorations to fill that blank wall!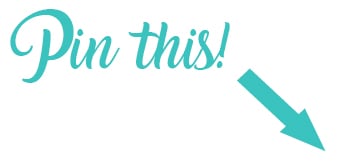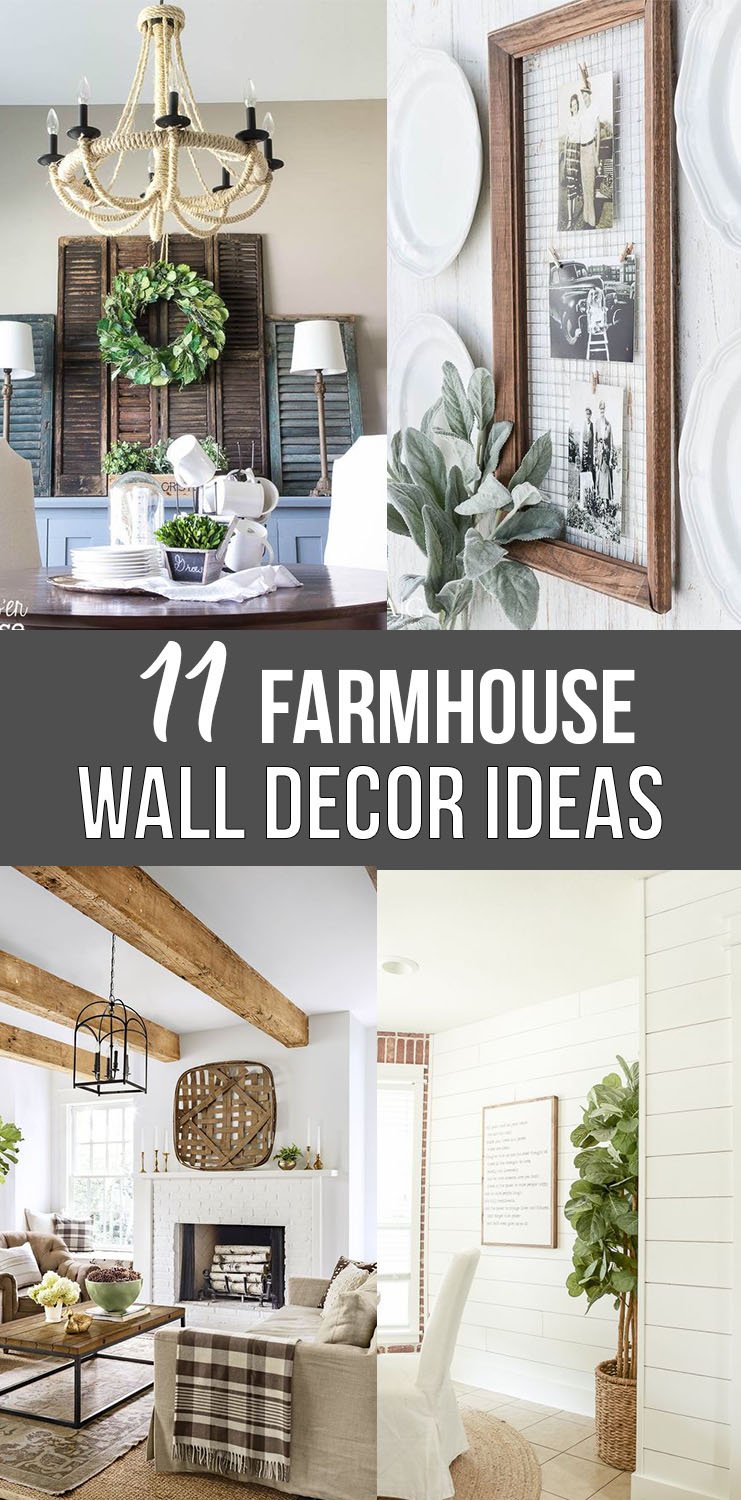 BEST SELLERS