Behind Couch Decor Ideas for Your Living Room; Here are some creative decorations to put on the wall behind your couch!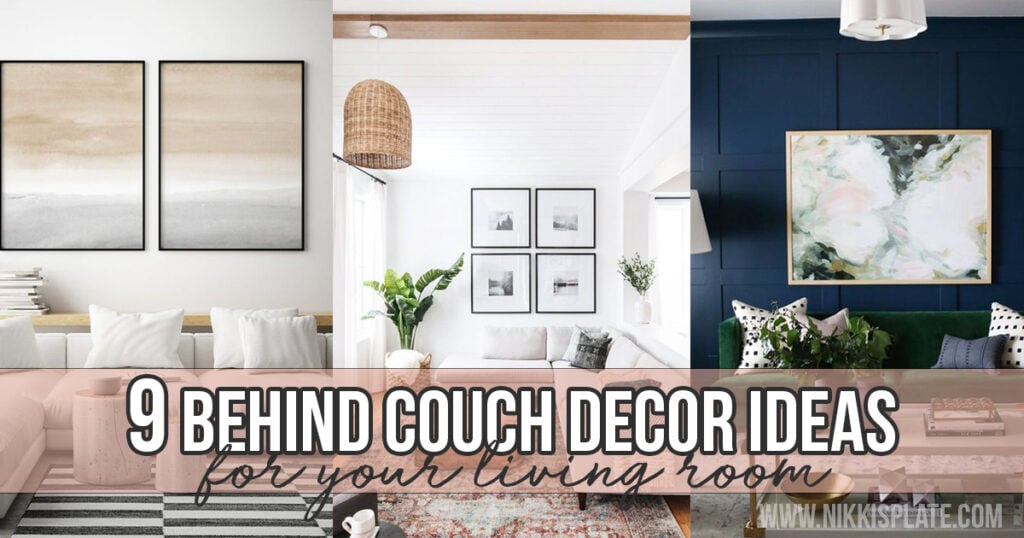 Disclaimer: this post may contain affiliate links, and every purchase made through these links will give me a small commission (at absolutely no extra cost for you!) See Privacy Policy for additional info.
Hi beauties!
Coming at you with another decor and interior design post but this time I am talking all about behind couch decor ideas for your living room! Why? Well I was literally searching for these ideas on Pinterest and decided to just go a head and make a post about all my findings!
We are currently having some issues figuring out where to put our furniture in our living room right now. We use to have the couch near a stair railing but now that we have wild 1.5 year old who likes to climb and jump everything we had to move the couch to the wall across the room.. But now, where the TV use to hang on the wall is a big blank space that I need to fill!
So naturally I hit Pinterest to see what ideas we could come up with the add some creative behind couch decor ideas! I am surprised with my findings and cant wait for you to see them below!
This post is all about Behind Couch Decor Ideas for Your Living Room
So without anymore rambling…
Here are 9 Behind Couch Decor Ideas for Your Living Room:
Floating shelves
Floating shelves are such an easy addition to any empty wall. There are so many ways to style them and make them unique. So adding floating shelves to your living room will definitely add some interest to your walls! Buy these floating shelves here!
Photo Wall Gallery
A photo wall gallery is ALWAYS a safe bet to any empty wall. Keep it simple with modern sleek looking frames or add interest with some antique frames. Add your own personal photos or pictures of landscapes. Whatever your vibe is, you can bring it out in these photos! Buy similar black rimmed frames here!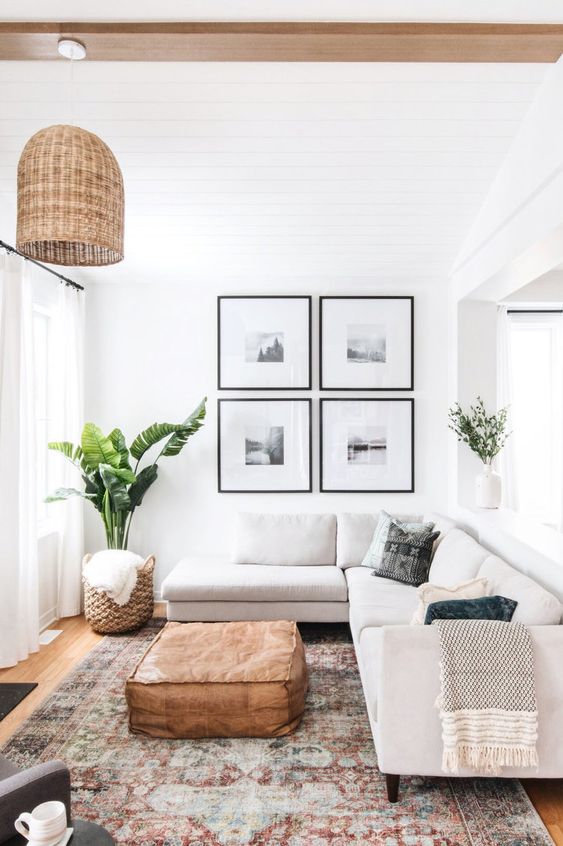 Art Pieces
Art pieces are a super fun addition to any wall. You can keep it simple with artwork like below or add loud abstract designs to your wall for a bold statement. If you are really into the DIY scene you can even make your own! Here is a link to blank canvas! Click the photo below to buy these exact art pieces.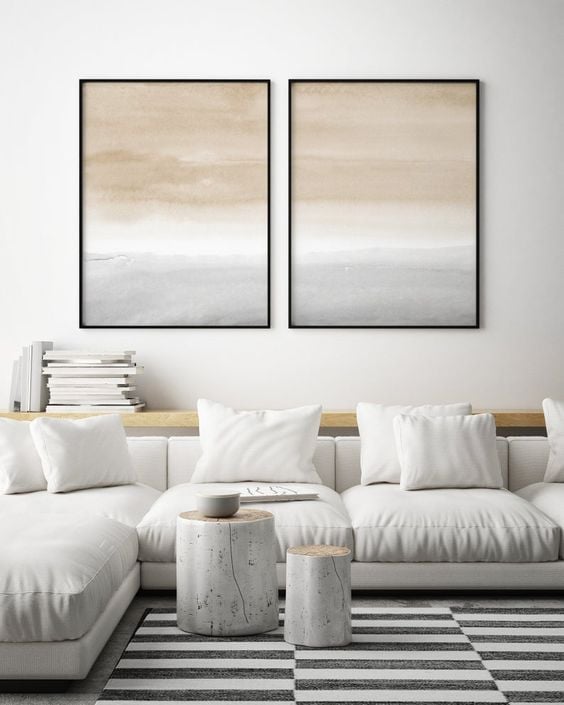 Greenery
Having plants in your home is so good for your air quality so why not add them to your wall behind your couch! Buy similar hexagon shelves here!
Accent Wall
Gotta love a bold accent wall! Especially one that is done by Studio McGee!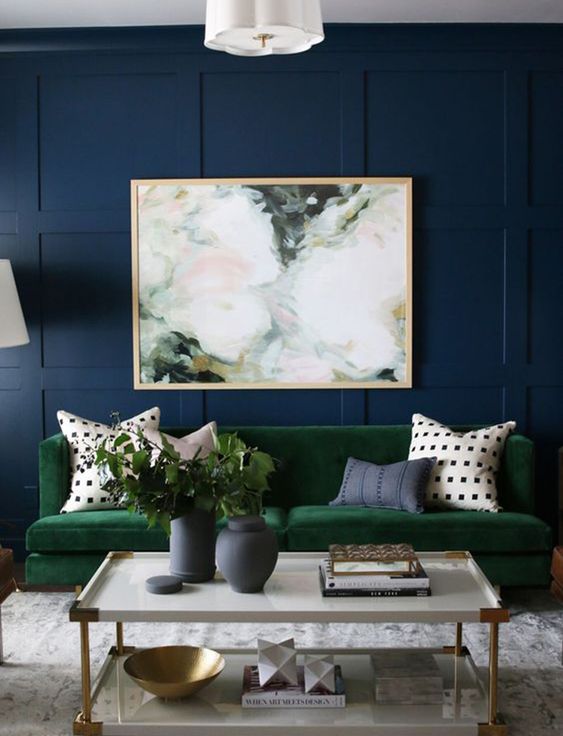 Mirror
A mirror is an easy addition to a blank wall above a couch. Adding a large mirror in any living room will give the illusion that the room is actually bigger then what it is! So adding a mirror to a small living room will work wonders!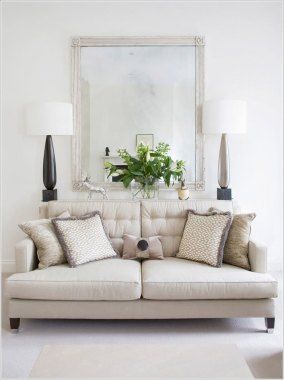 Unique Antique Finds
Writing this one, I am literally picturing all things Joanna Gaines haha I love how she uses old shutters, old windows or a wagon wheel to add interest to a wall!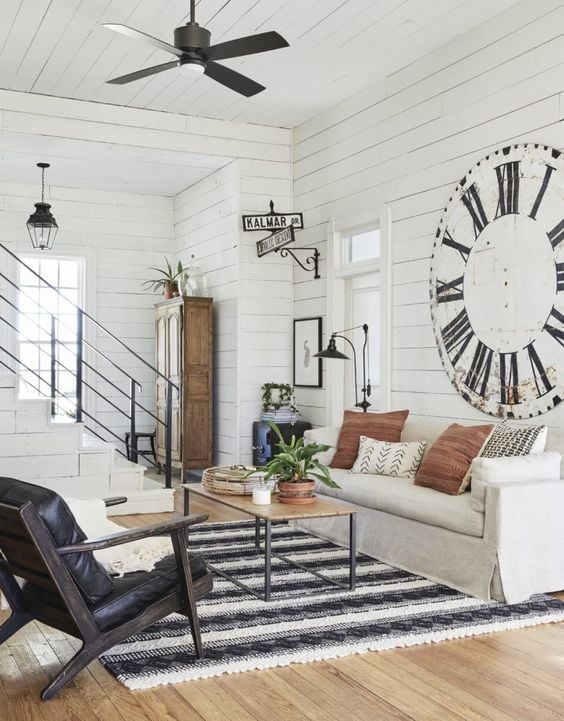 Basket Collage
This new basket collage trend is so beautiful! Adds interest and warmth to any blank wall!
Quotes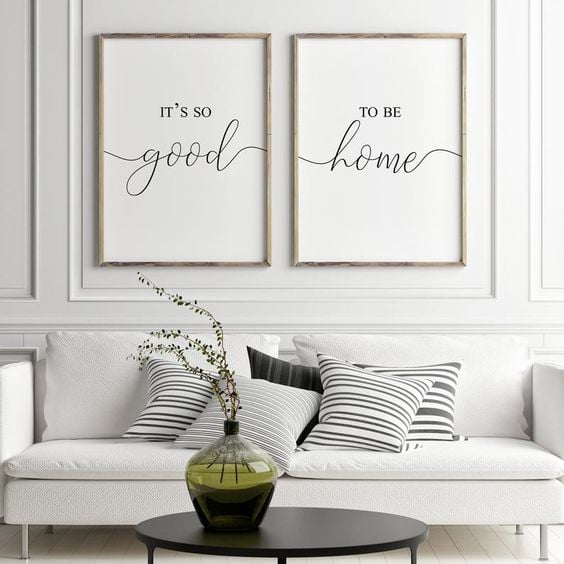 There you have it folks!
I hope you enjoyed this post!
Until next time,

BEST SELLERS