This post provides easy and beautiful DIY home decor projects students can implement to personalize their living spaces. Learn how to create unique and affordable home decor while enjoying a break from academic stresses.
Disclaimer: this post may contain affiliate links, and every purchase made through these links will give me a small commission (at absolutely no extra cost for you!) AS AN AMAZON ASSOCIATE AND REWARDSTYLE MEMBER, I EARN FROM QUALIFYING PURCHASES. See Privacy Policy for additional info.
Students often want to make their living spaces more personalized and inviting. Between their education, exams, and seemingly endless piles of homework, it can feel like there isn't enough time or money to devote to home decor.
Luckily, there are easy and affordable ways to transform any student living space into a beautiful, customized environment. Some DIY home decor projects allow students to express their creativity and offer a satisfying break from their rigorous learning schedules.
Benefits of DIY Home Decor Projects
Embarking on DIY home decor projects comes with numerous advantages. It allows students to express their creativity, helps improve their practical skills, and, most importantly, contributes to making their living spaces feel more like home. Moreover, such projects distract from the everyday stress of college life. Students can divert their minds from their studies and focus on a task that brings immediate satisfaction and long-term comfort.
Top DIY Home Decor Ideas for Students
1. Photo Wall
A photo wall is one of the simplest and most personal ways to decorate a student's living space. All it takes is a collection of photos, some string, and some clips. You can use photos of friends, family, pets, or inspirational quotes. This personal, evolving gallery will keep you connected with your treasured memories and inspirations during busy college life.
Another key element to a successful student life is having the right resources to support your academic growth. This includes the physical space where you live and study and the resources you turn to for help with your coursework. There are numerous free essay websites available today, one of which is Samplius, a comprehensive platform that provides a free essay example for students. This useful website can make your life easier, whether you're seeking inspiration, guidelines, or tips on various academic topics.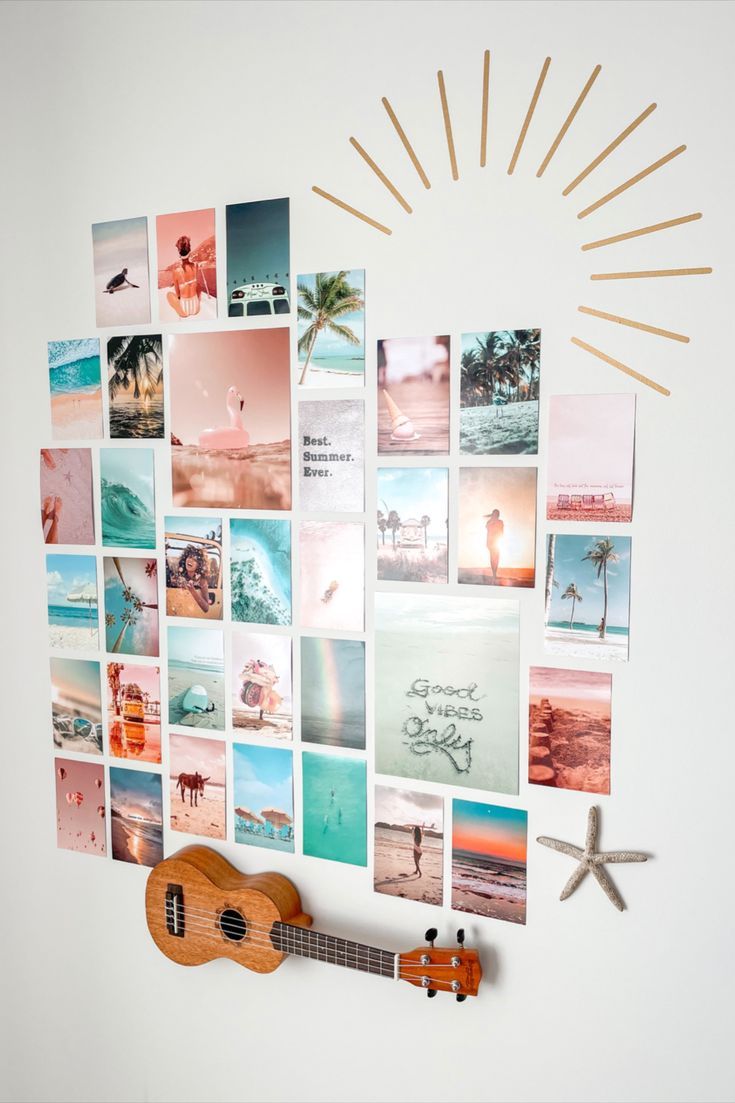 2. Mason Jar Organizers
Mason jars are inexpensive and extremely versatile. They can be converted into chic organizers that bring a rustic touch to your desk while keeping it clutter-free. You can paint, lace, twine, or wrap them in cloth to give them a more distinctive appearance. Labels can also be added. Pencils, pencils, markers, paperclips, and other stationery supplies store well in them. Additionally, you may keep cosmetic brushes, art tools, or even succulent plants in larger jars to add a touch of greenery.
3. DIY Pillowcases
Customizing your pillowcases is easy and fun to bring color and personality to your living space. Choose textiles that reflect your preferences and style; you might go for a pattern with a lot of contrast, a vivid color, or a smooth, calming texture. You can make one-of-a-kind pillowcases with just a little sewing. You can add finishing touches like embroidery, appliqué, or fabric paint designs to make them even more unique. A customized pillowcase can also be a great stress-busting project during exam time.
4. Decorative Corkboards
Decorative corkboards are both practical and aesthetic. They provide a place to pin important reminders, class schedules, inspiring quotes, or photos while serving as a decorative piece on your wall. You can purchase plain corkboards and customize them to match your room's theme. Try painting the board in a pattern or color that complements your space, or cover it with fabric for a softer look. For an elegant touch, you could place the corkboard in a vintage frame. This way, your key information is organized and presented in an appealing manner.
Harnessing the Power of DIY Home Decor
In addition to improving the aesthetics of your living space, engaging in DIY projects can significantly benefit mental health. According to a study published in the American Journal of Public Health, engaging in arts and crafts activities, such as DIY projects, can alleviate stress, improve well-being, and enhance cognitive functioning. It's a productive and rewarding way for students to take a break from their academic responsibilities.
Furthermore, these projects are budget-friendly. For instance, a standard-size mason jar costs around $2, and a roll of string or fairy lights for a photo wall can be found for under $10. Here's a quick cost breakdown for the DIY ideas mentioned:
| | |
| --- | --- |
| DIY Project | Estimated Cost |
| Photo Wall | $10 - $20 |
| Mason Jar Organizers | $10 - $15 |
| DIY Pillow Cases | $15 - $25 |
| Decorative Cork Boards | $15 - $30 |
These figures are estimations, as prices vary based on location and store. However, it's clear that with minimal investment, students can create meaningful and aesthetically pleasing changes to their surroundings.
Moreover, the University of California, Berkeley's Greater Good Magazine highlights the importance of personalizing spaces, suggesting that personalizing your surroundings can foster a sense of belonging and improve overall happiness.
You can surely profit from designing a home that reflects your likes and personality, whether you're an art, engineering, or literature student. These simple DIY home decor solutions can improve your study environment and comfort.
Remember that education is about learning to express yourself, developing your skills, and creating an environment that promotes personal development and academic success. So, transform your living space into your sanctuary of comfort and creativity!
BEST SELLERS