This is the best homemade vanilla matcha latte ever.
Disclaimer: this post may contain affiliate links, and every purchase made through these links will give me a small commission (at absolutely no extra cost for you!) AS AN AMAZON ASSOCIATE AND REWARDSTYLE MEMBER, I EARN FROM QUALIFYING PURCHASES. See Privacy Policy for additional info.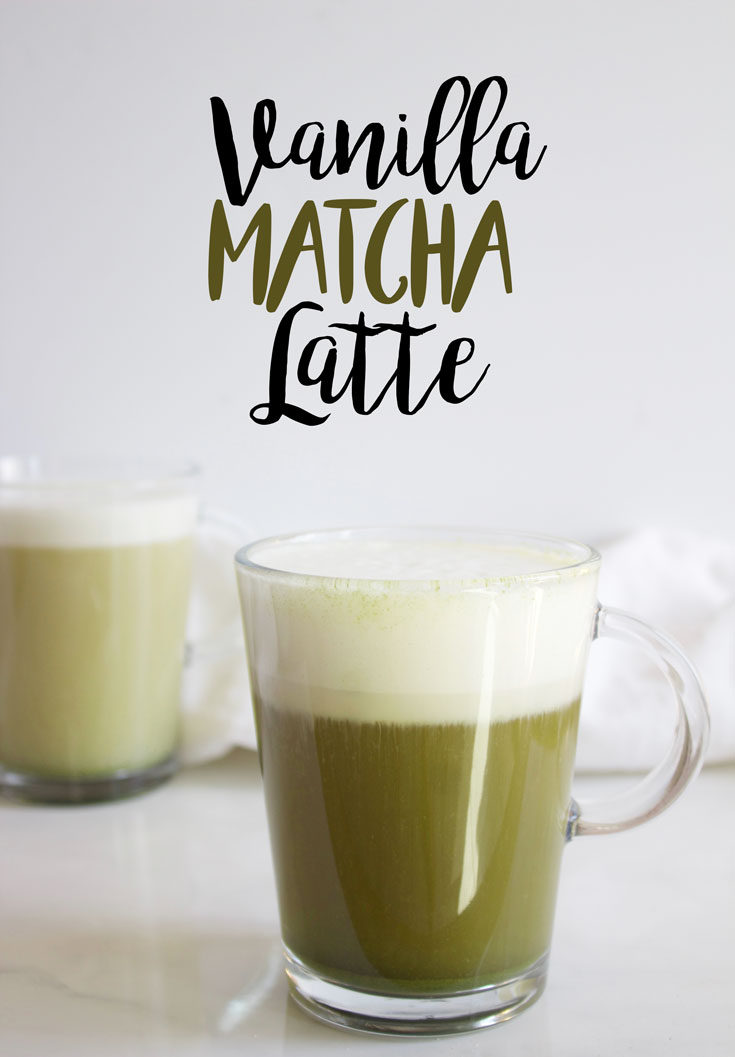 Spring has sprung!
What says spring time better then this bright green latte. I love being able cuddle up on our deck with a nice hot cup of this match latte while I watch the birds and cows - yes I have cows in my back field.. Pretty soon I will definitely be switching this bad boy to iced but for now I am enjoying the warmth in this 10 degree weather.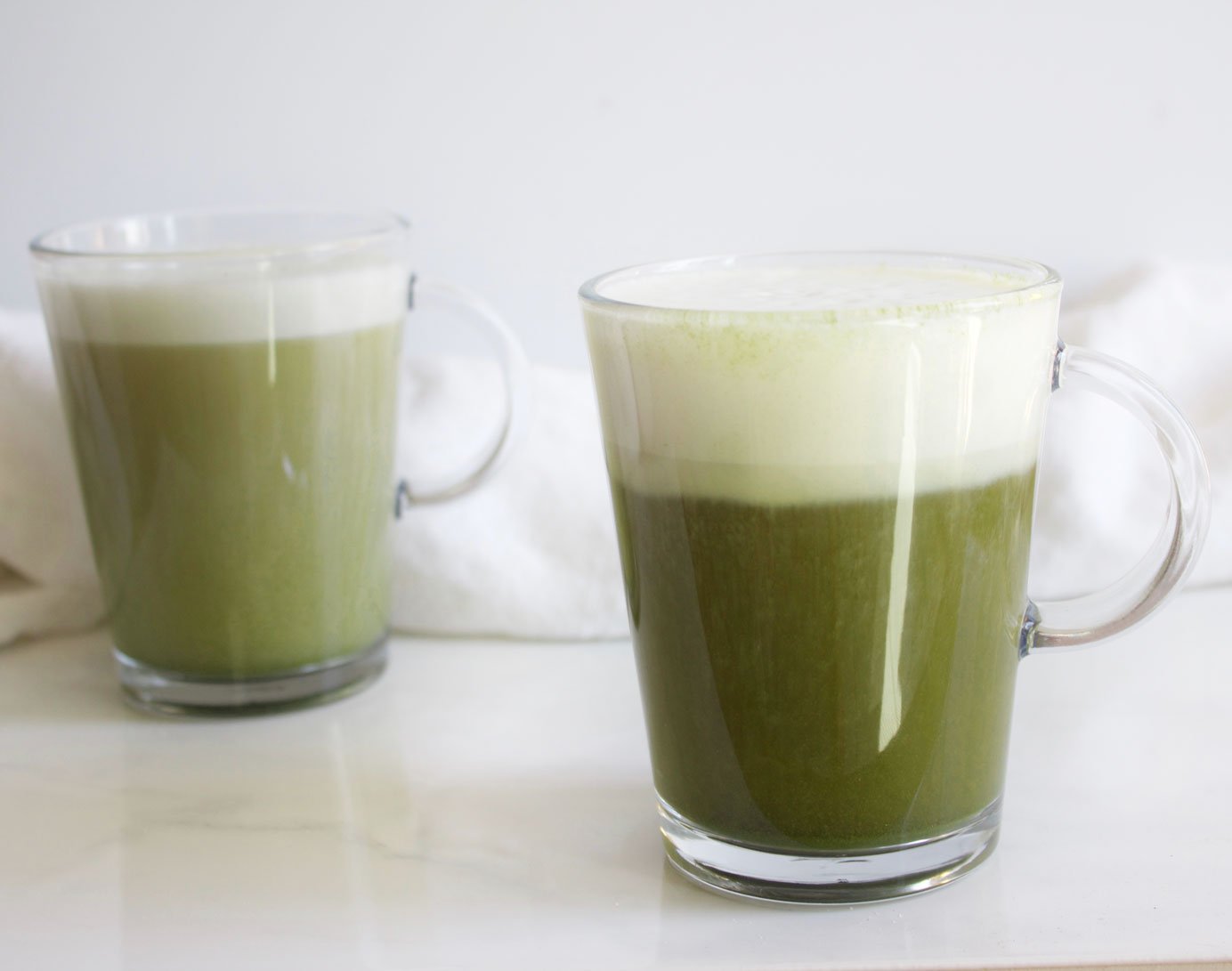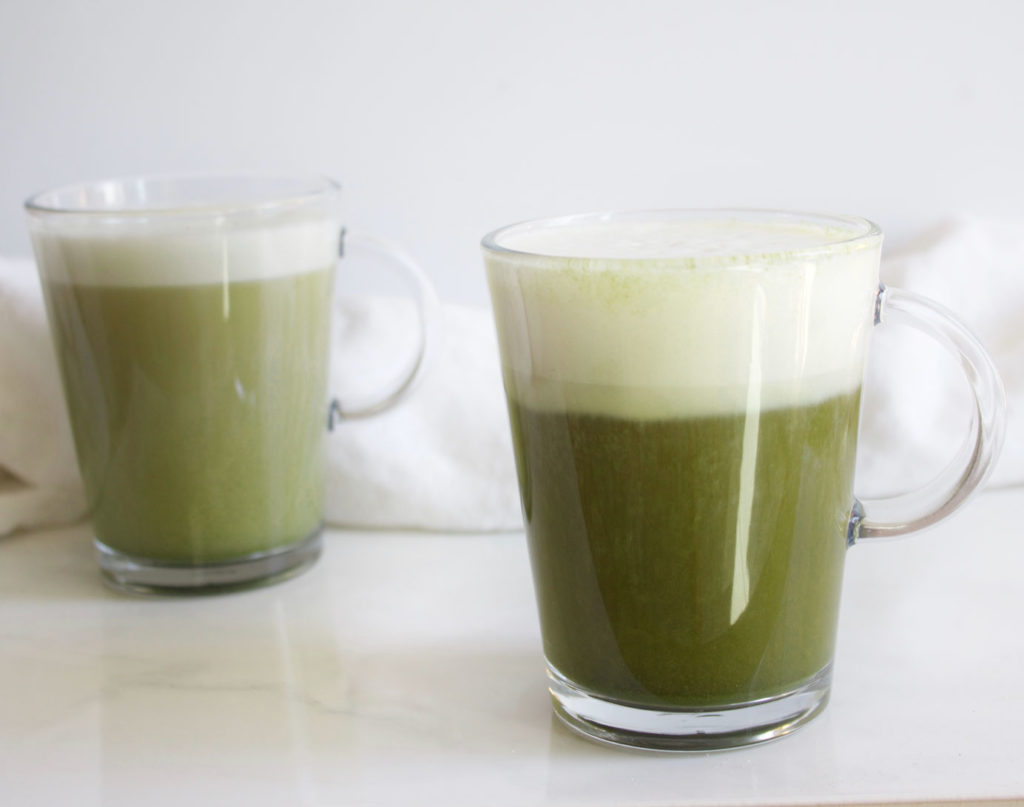 My matcha obsession began with the classic David's Tea blends, which is still my go-to, but every once in awhile I enjoy making it from scratch myself. You can get full tins of flavoured matcha powder from David's Tea. Or you can buy the basic powder and flavour it how ever you would like.
You can buy the match powder in bulk on amazon or your local health foods store. Then have fun with it and add vanilla, or cocoa powder or even different flavoured syrups.
So why green tea? Everyone always talks about how great green tea is for you.. but I have always wondered why it is actually so good for you...So I decided to do a little bit of research to settle this once and for all.
I found that green tea is loaded with antioxidants and nutrients that have strong healing effects on the body. There are compounds within the green tea that improve your brain function, improves overall health and lowers your risk of certain types of cancer. Also it can aid in weight loss - bring on the green tea!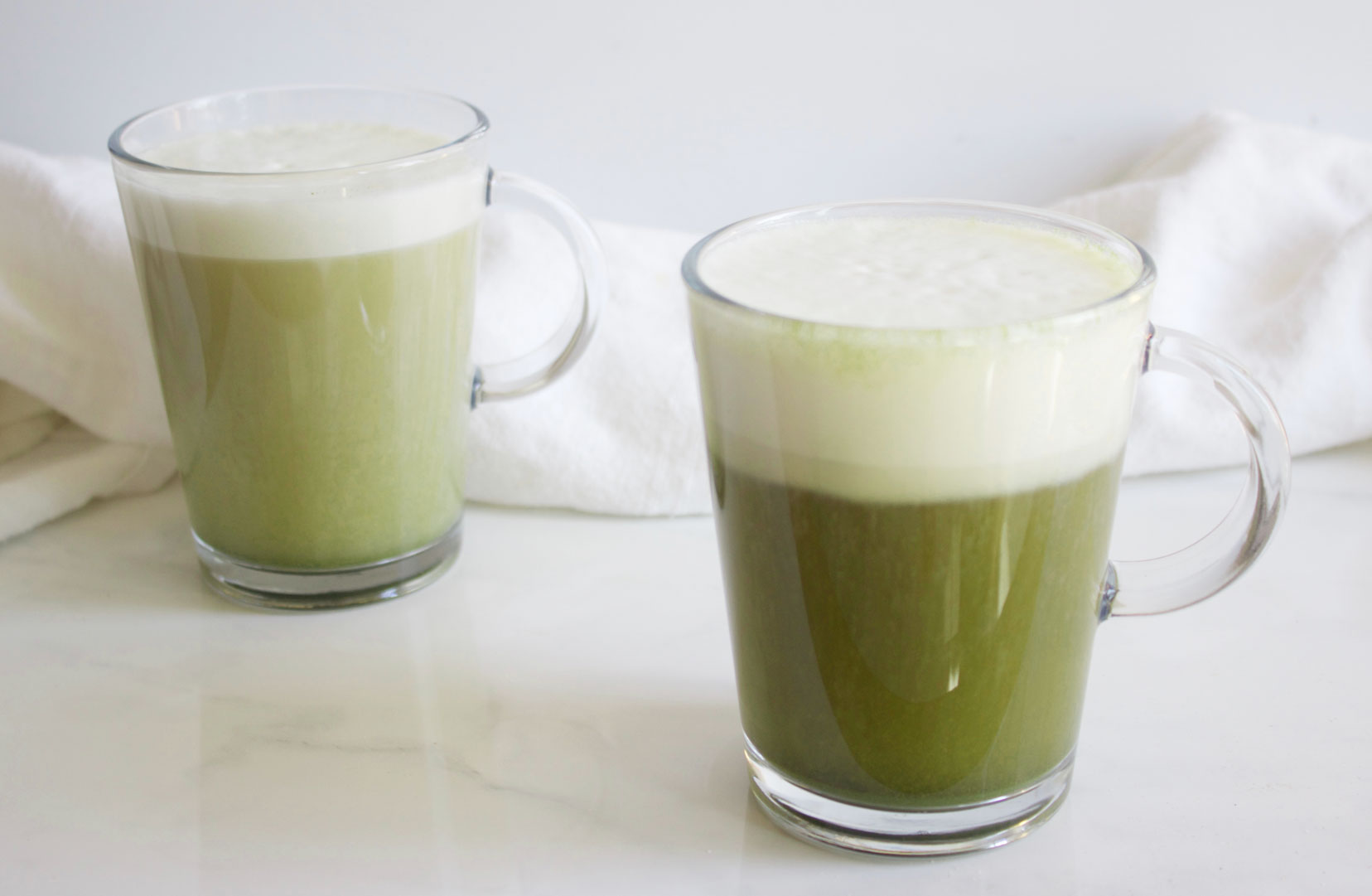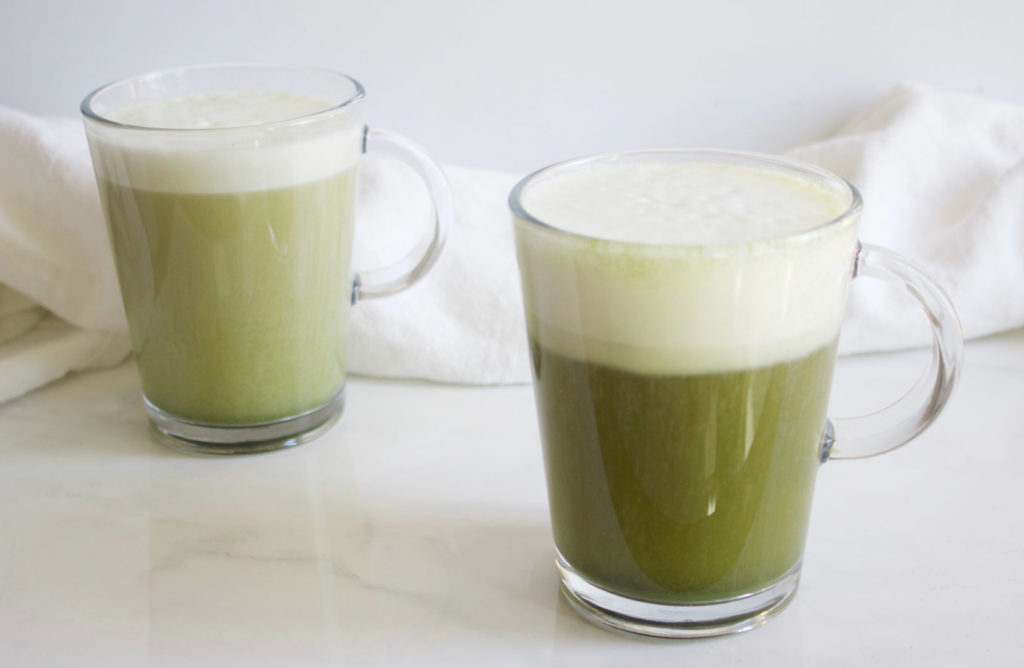 So lets just into this Vanilla Matcha Latte recipe now shall we?
Vanilla Matcha Latte
2017-04-17 10:39:10
Serves 2
Ingredients
2 teaspoon all natural matcha powder
2 cups of unsweetened almond milk
2 teaspoon agave syrup (or any other natural sweetener you prefer)
1 teaspoon vanilla extract
Instructions
Heat almond milk in a small saucepan on medium. Stirring often. Once a mild boil occurs, reduce heat to low.
Mix in matcha powder, whisk continuously to avoid clumping. Once matcha is dissolved, add in agave and vanilla extract.
Remove from heat and serve.
Notes
Adjust ingredients to your liking. Need it sweeter? Add more agave. Like it stronger? Add more Matcha powder.
Nikki's Plate https://www.nikkisplate.com/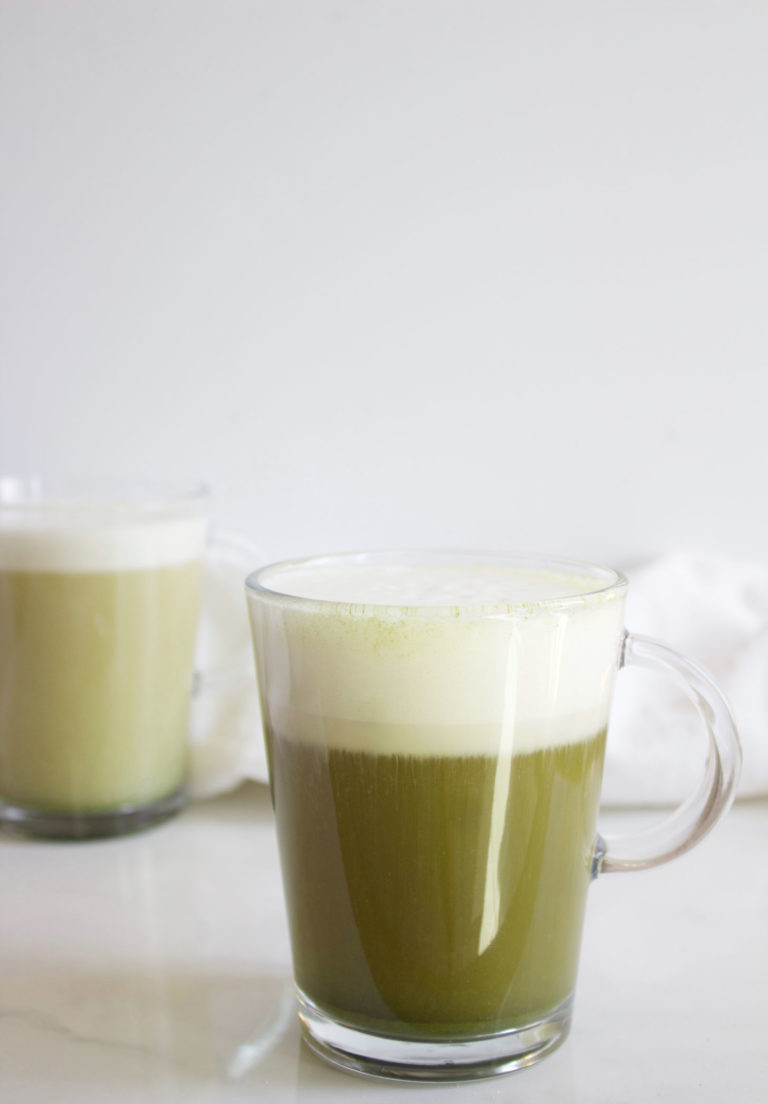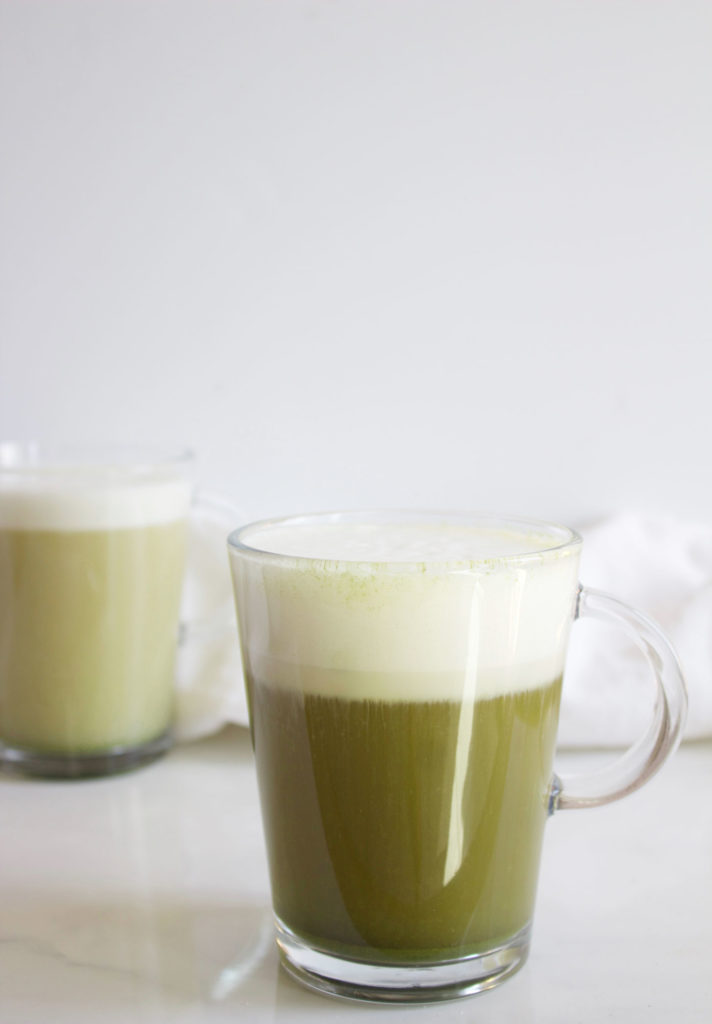 BEST SELLERS