A round-up of the 10 most delicious pink cocktails! From refreshing fruity blends to classic favorites, there's something for every taste in this list.
Disclaimer: this post may contain affiliate links, and every purchase made through these links will give me a small commission (at absolutely no extra cost for you!) AS AN AMAZON ASSOCIATE AND REWARDSTYLE MEMBER, I EARN FROM QUALIFYING PURCHASES. See Privacy Policy for additional info.
Welcome to this round-up of the 10 most delicious pink cocktails! Whether you're a fan of fruity flavors or something with a little more kick, we've got a variety of options to satisfy your taste buds.
These pink drinks are perfect for any occasion, from classics like Cosmopolitan to more innovative creations. So sit back, grab a glass, and get ready to explore some of the tastiest and prettiest pink cocktails around!
Girl's Night Pink Cocktail Recipes:
If you're a fan of tequila, then prepare to be introduced to its smokier and more complex sister liquor, Mezcal. Embrace the irresistible allure of these refreshing and delicious cocktails. Made with mezcal, grapefruit soda, rose, lime juice, and a dash of time, these concoctions are a surefire way to tickle your taste buds. And for those who crave a twist, don't miss out on the blood orange version! Fall in love with the unique flavors of Mezcal and elevate your cocktail game today.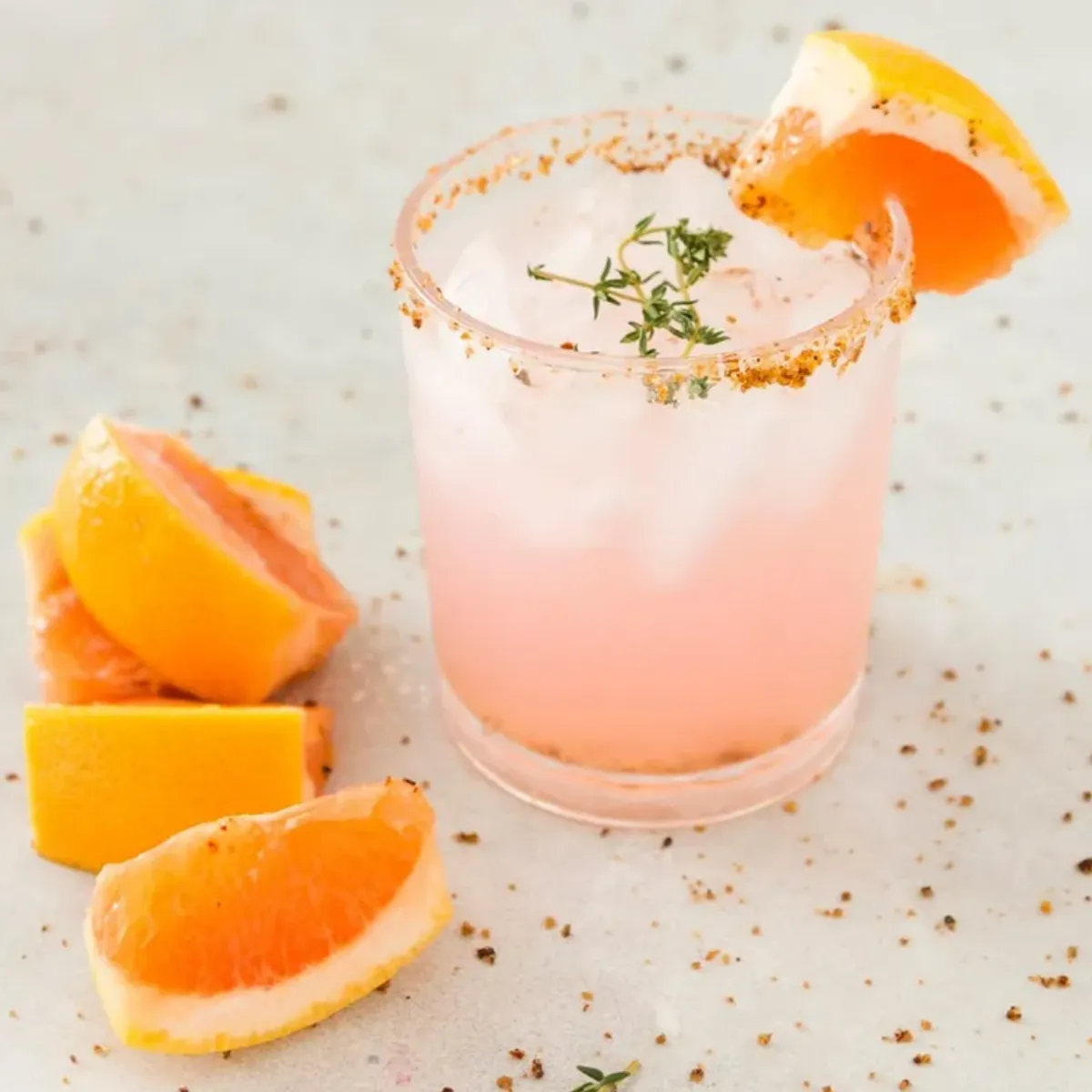 Introducing the Grapefruit Elderflower Spanish Gin and Tonics, a refreshing and sophisticated drink that will transport you to the sunny shores of Spain. This cocktail is a delightful fusion of zesty grapefruit, delicate elderflower, aromatic gin, and the crispness of tonic water. The combination of these flavors creates a harmonious balance that is both bright and floral. Served over ice in a tall glass, garnished with a slice of grapefruit and a sprig of fresh mint, this drink not only looks elegant but also delivers a taste that is perfectly balanced and invigorating.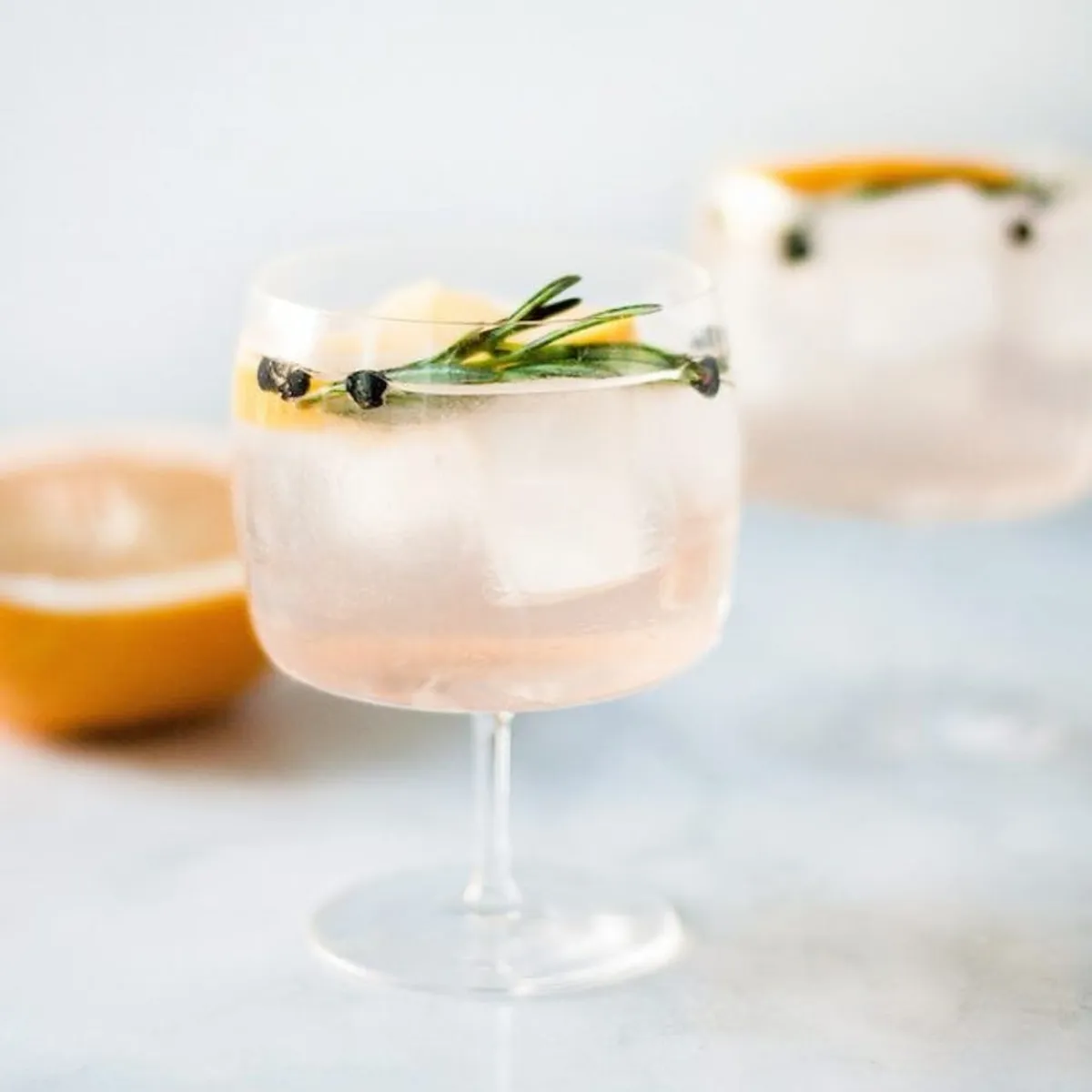 Introducing the Pink Tequila Señorita, a drink that embodies the perfect balance of sweetness, tanginess, and a touch of tequila's boldness. With its vibrant pink hue and refreshing flavor profile, this cocktail is a true crowd-pleaser. Served over ice and garnished with mint, this cocktail is not only visually stunning but also a delicious treat for the senses.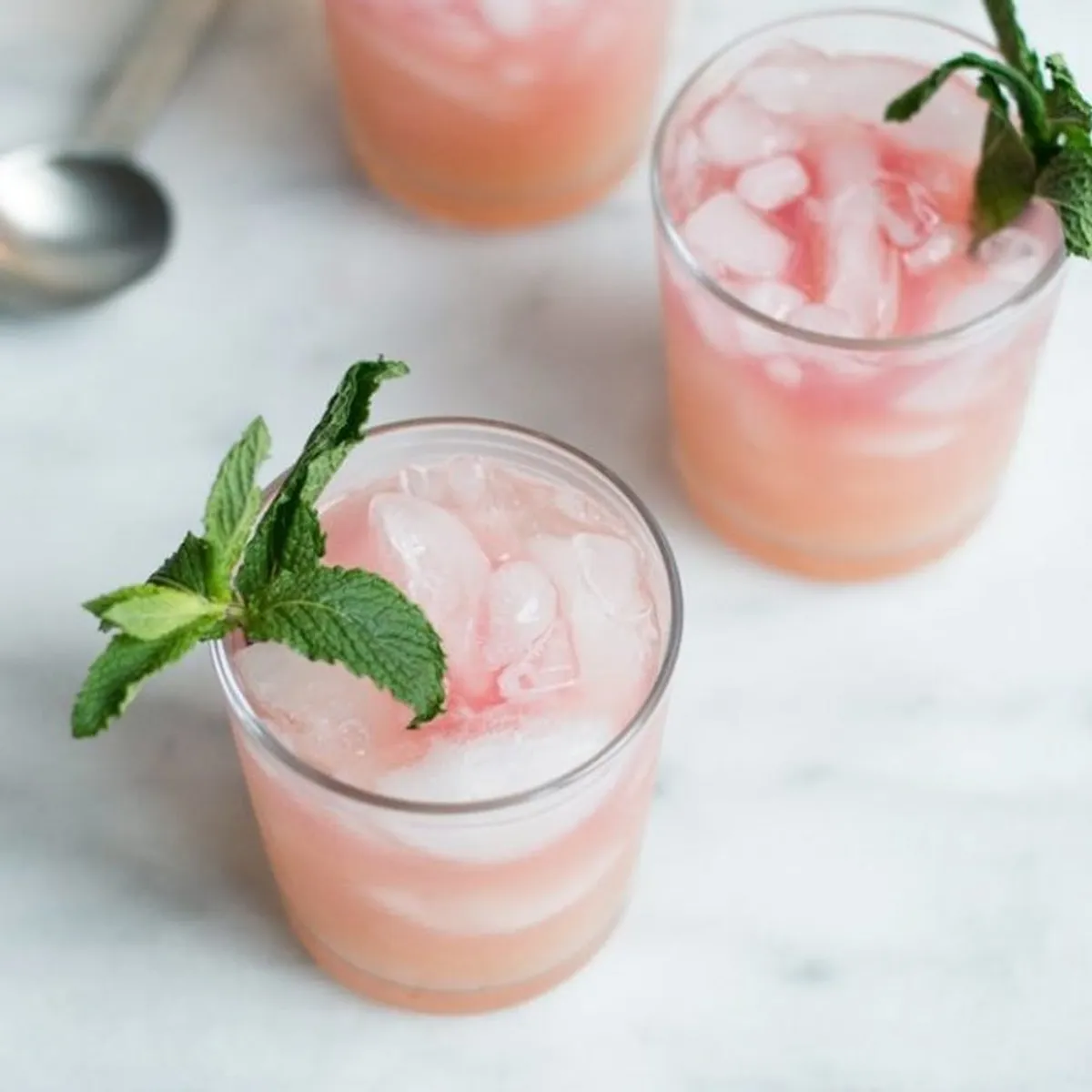 The Strawberry and Rhubarb Bellinis serve as the perfect combination of sweet and tangy, providing an irresistible and refreshing drinking experience. The cocktail's vibrant blush hue and fine bubbles are achieved with a combination of fresh strawberry-rhubarb compote and the lightness of champagne.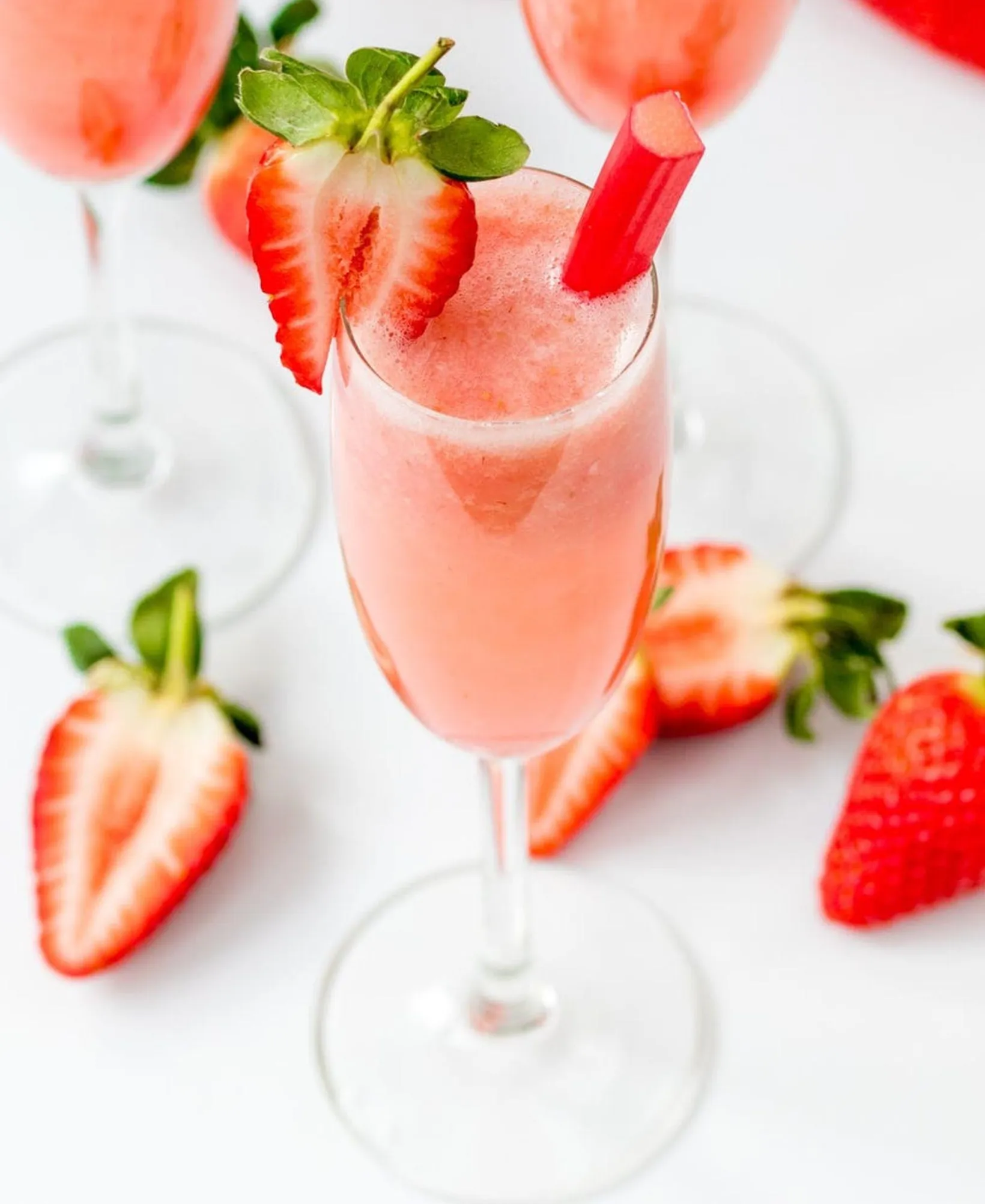 The Strawberry Cream Mimosa is a sweet and indulgent twist on the classic mimosa that's perfect for any occasion! Made with a delightful mix of fresh strawberries, cream, and sparkling champagne, this cocktail delivers an incredibly smooth and rich drink experience. The velvety texture of the cream blends effortlessly with the sweet and tangy flavor of the strawberries, all while delivering the perfect amount of bubbles with each sip.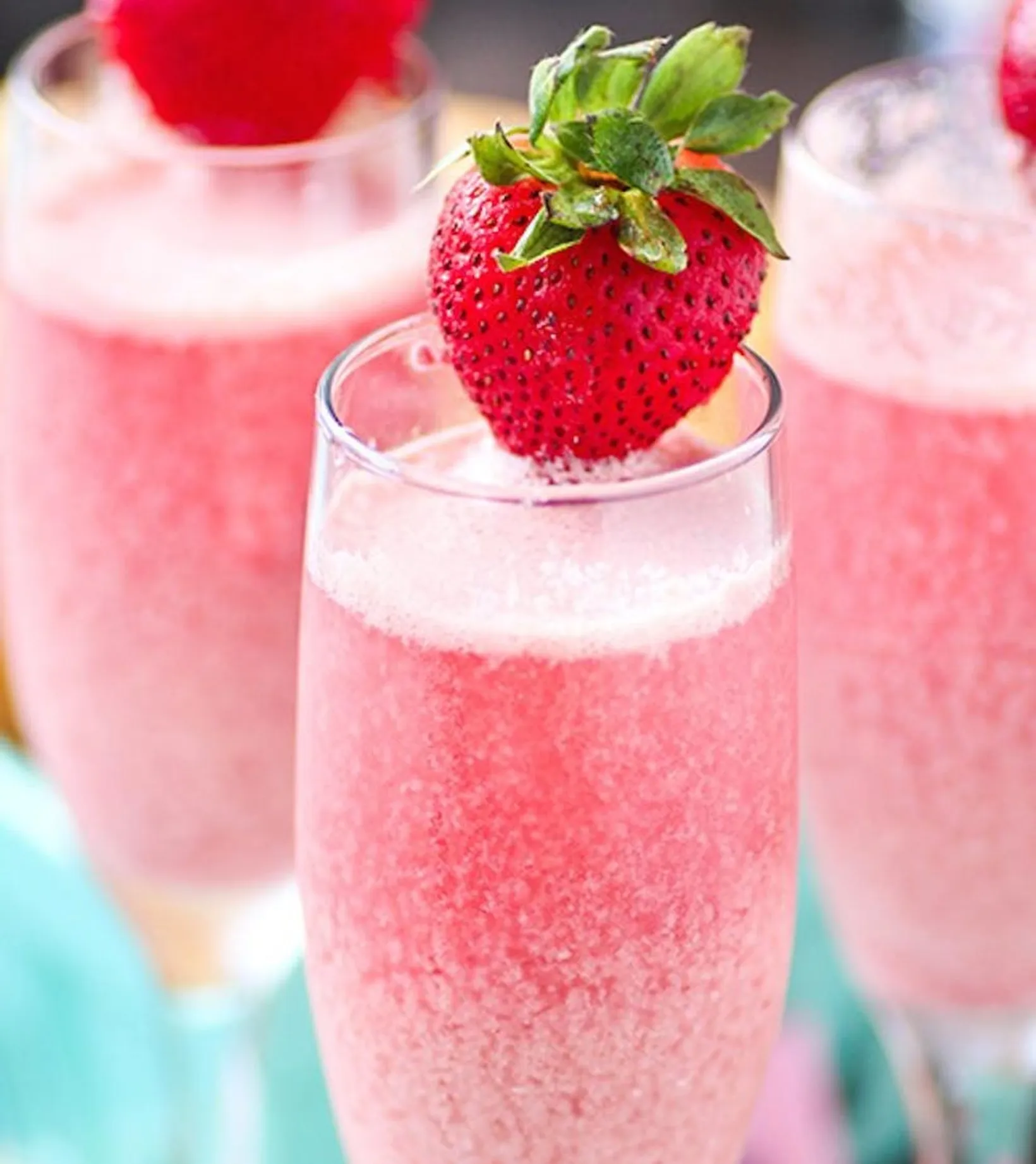 The Pink Lemonade Cocktail is a delightful and refreshing drink that's reminiscent of summer days and childhood nostalgia. This cocktail combines the tangy goodness of lime and with the sweetness of cranberry juice to create a vibrant and alluring pink hue. A splash of vodka adds a subtle kick, while a touch of Sprite gives it a light and fizzy finish.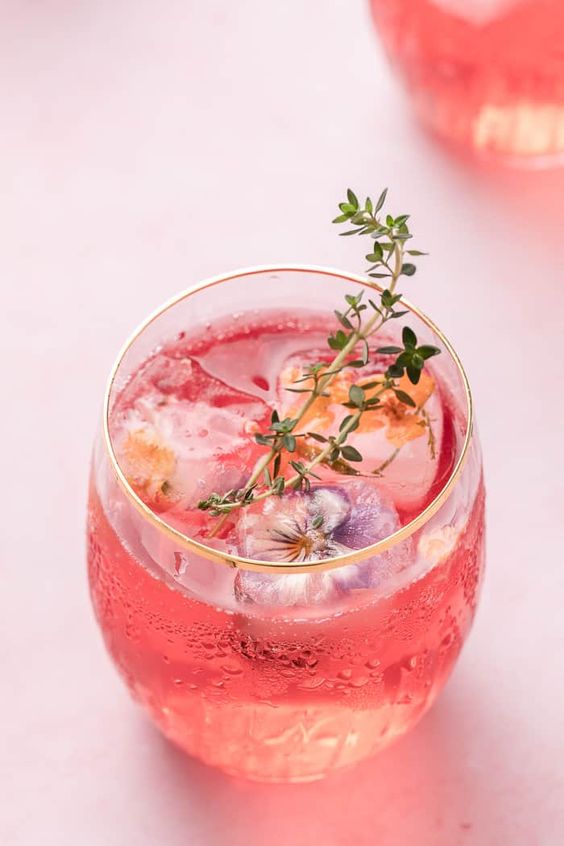 This raspberry and lemon sparkling drink is a true delight that is both simple to make and incredibly delicious. With just a few ingredients, you can create a refreshing beverage that will awaken your taste buds and quench your thirst. The natural sweetness of ripe raspberries and the tanginess of freshly squeezed lemon juice come together in perfect harmony.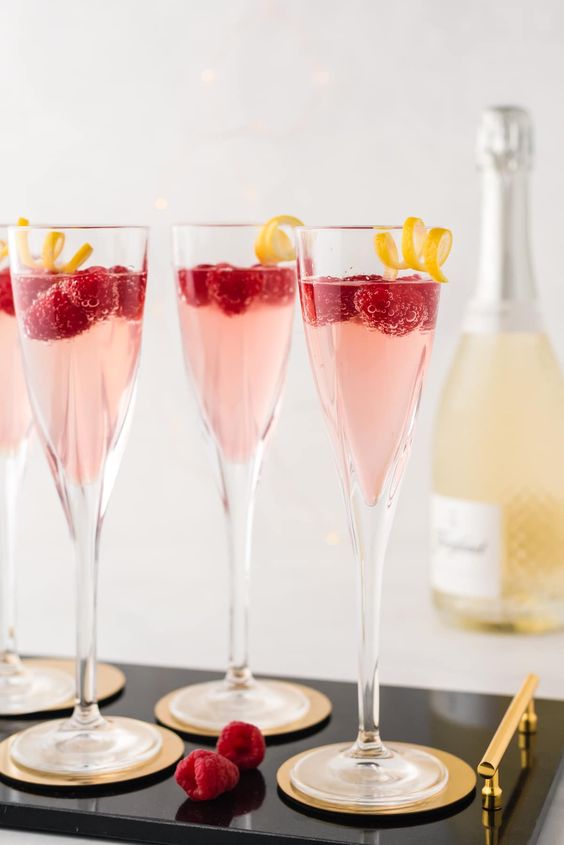 If you're a fan of Bailey's and love the sweet taste of strawberries, then you'll absolutely adore this Baileys Strawberries and Cream Pink Mudslide recipe. This cocktail is a delicious and satisfying blend of Baileys Strawberries & Cream Irish Cream Liqueur, fresh strawberries, and strawberry syrup. The creamy texture and decadent flavor make it a perfect treat for any occasion!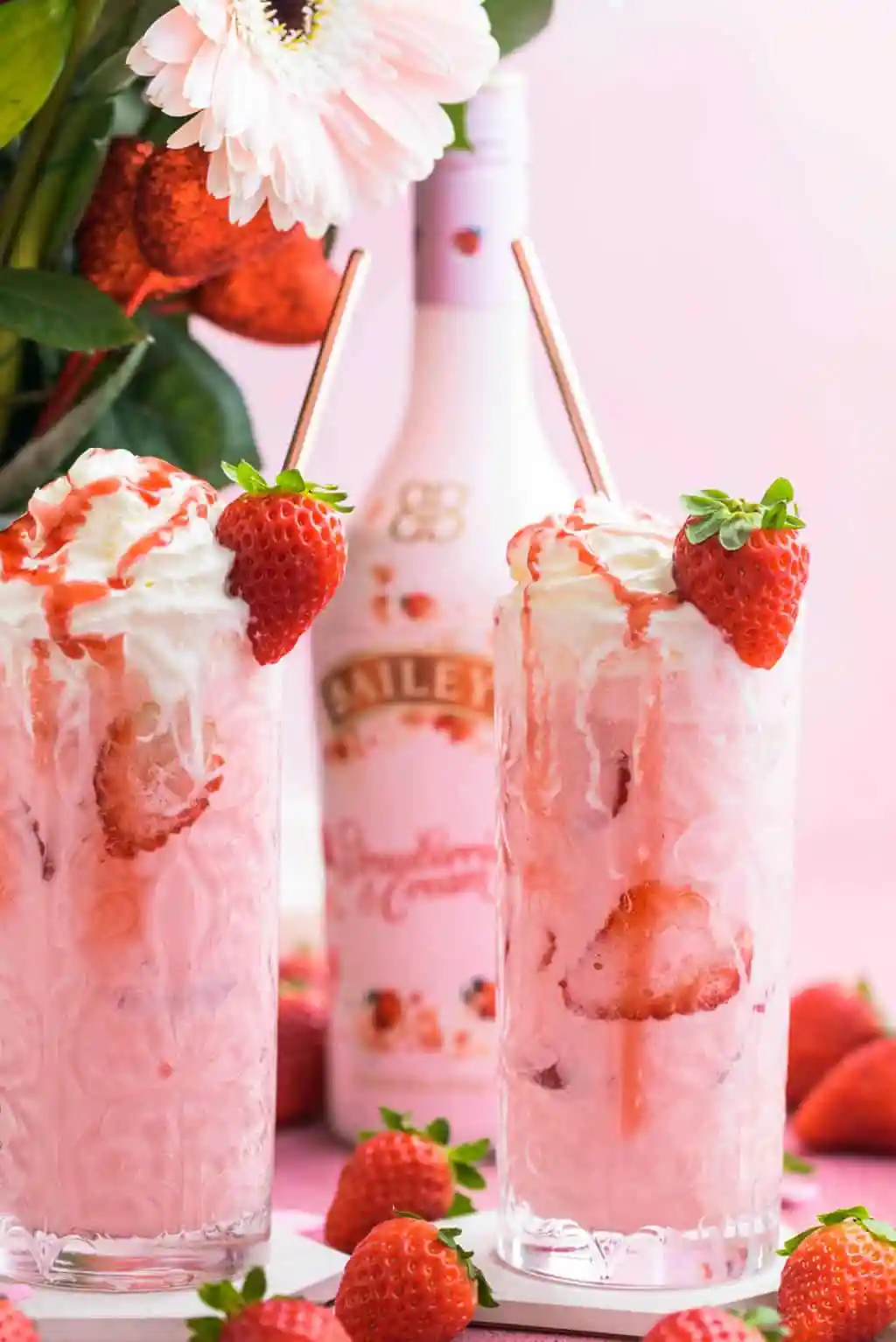 The Sparkling Raspberry Rose Spritzer is a refreshing and beautiful cocktail that combines the delicate floral flavors of rose water with the juicy and sweet taste of ripe raspberries. This pink-hued bubbly drink is perfect for any celebration or cocktail hour when you want something that is both stunning and delicious. The addition of sparkling rose creates an effervescence that elevates the flavors and provides a light and refreshing finish.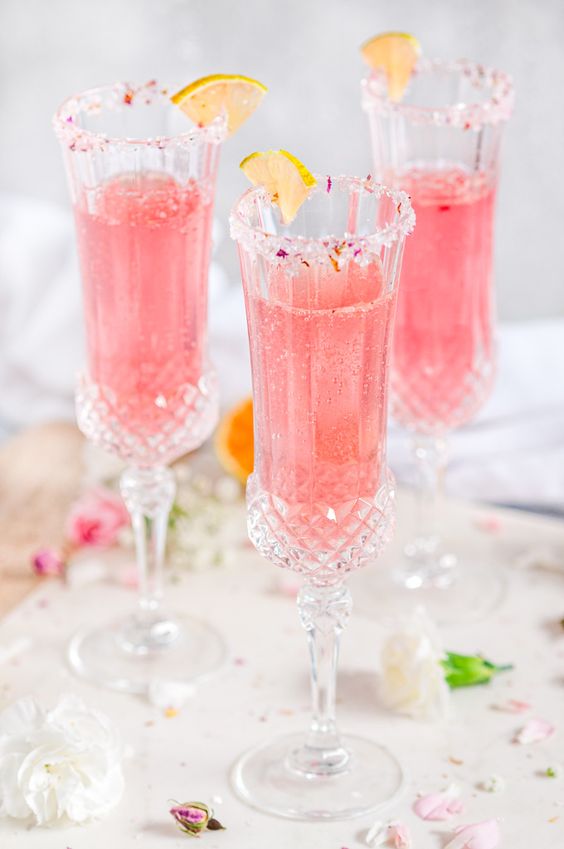 A festive pink drink that will blow away your guests is exactly what you need for your parties! And these Pomegranate Margaritas are perfect for achieving just that. This delicious cocktail combines the tangy and sweet flavors of fresh pomegranate juice with the tartness of lime juice and the kick of tequila - a true delight for the taste buds.
In conclusion, gathering with your closest friends for a memorable girls night calls for nothing less than a selection of refreshing pink cocktails that not only quench your thirst but also add a touch of elegance and vibrancy to the occasion.
From the classic and timeless Cosmopolitan to the fruity and indulgent Strawberry Cream Mimosa, the world of pink cocktails offers a variety of options to suit every taste and preference. Whether you prefer the tanginess of raspberries, the sweetness of strawberries, or the floral notes of rose, there is a pink cocktail waiting to tantalize your taste buds.
More Cocktail Recipes:
So, the next time you plan a girls night, don't forget to include one (or a few) of these delightful libations to enhance the fun and camaraderie. Raise your glasses, toast to friendship, and allow these refreshing pink cocktails to create moments of joy and laughter that will be cherished for years to come. Cheers to a fantastic girls' night filled with unforgettable memories!
Until next time,
BEST SELLERS