100 ways to save the world through acts of kindness... what could I possibly be talking about!
Disclaimer: this post may contain affiliate links, and every purchase made through these links will give me a small commission (at absolutely no extra cost for you!) AS AN AMAZON ASSOCIATE AND REWARDSTYLE MEMBER, I EARN FROM QUALIFYING PURCHASES. See Privacy Policy for additional info.
Has anyone ever seen the movie Pay it Forward? This movie has stuck with me ever since my grade 9 teacher played it in our religion class (yes I went to a catholic school).
It is about a boy who takes on a school project to 'pay it forward'. One person does a good deed for three people and those three people are to pay it forward with three more good deeds. In the movie, this little school project grows into something big for his community. I absolutely love this.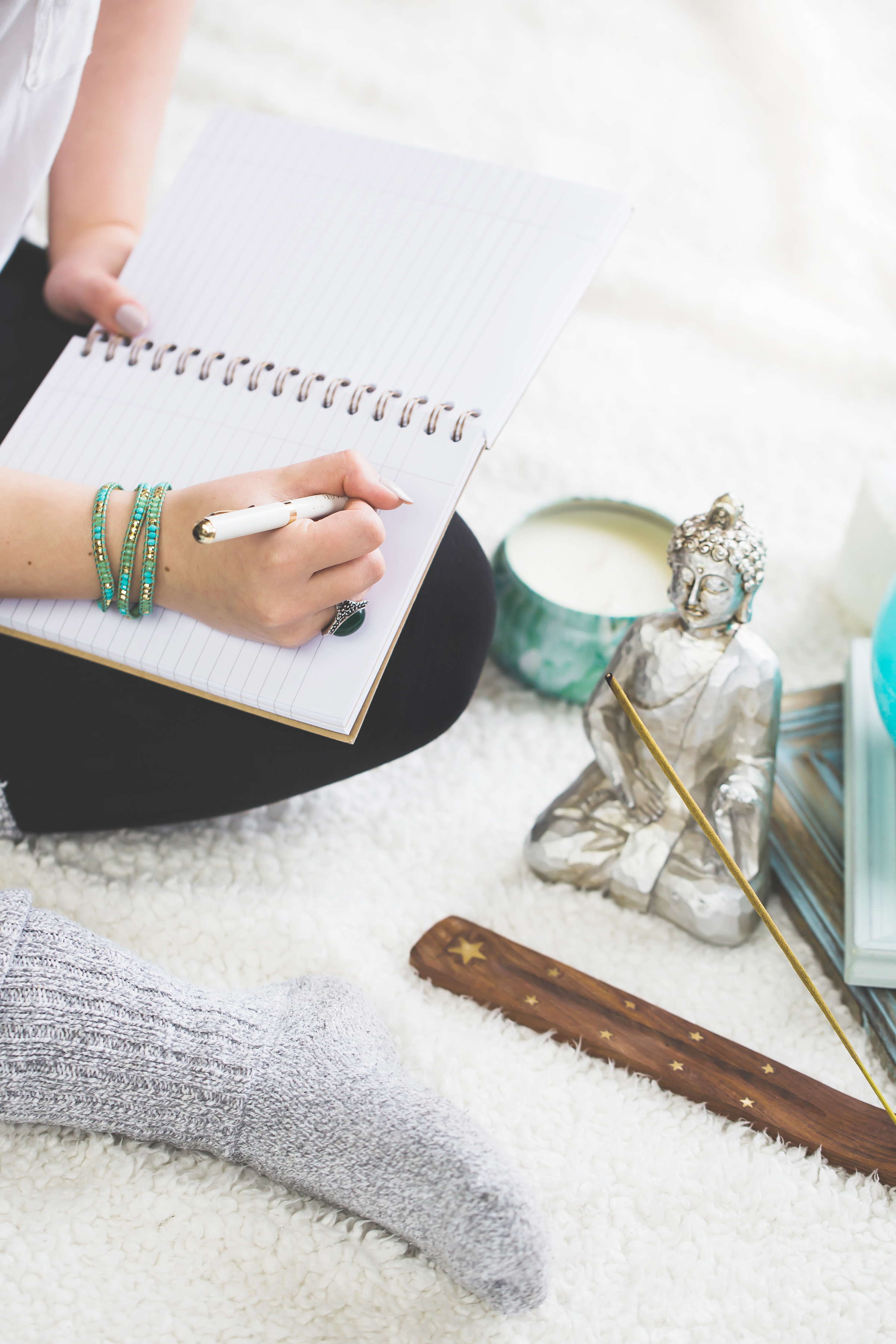 In a world where the media always shines on the negatives of humans, I think it is important for us to pull out of the darkness and show that we still care.
I am a huge believer in karma. My mom really pushed this into me when I was in high school. I had several things happen to me (that seemed like the end of the world at the time #lifeofateen) in school that nearly broke me. My mom said everything happens for a reason and karma will play out here, be the bigger person and move forward.
Every act of kindness you put into the world will come back to you in one way or another. Karma is a complete circle.
So here in this post, I came up with 100 ways save the world through acts of kindness... obviously I know you can not save the world through my list here but I truly believe that one act of kindness a day can go a long way.
I encourage you to read through the list below and find the acts of kindness that you can provide. Do one thing a day to spread the love. Share an act of kindness at your school or in your work place. Everyone in this world is fighting a hard battle.. and you never know what one small act of kindness can do for a person.. you may be able to change their day around completely or even change their life around.
Here are 100 ways to save the world through acts of kindness:
Buy the person behind you in the drive through their coffee
Hold the door open for the person coming into the store behind you
Offer your neighbour some help racking leaves, or shovelling snow
Introduce yourself to the newbie at work or at school, make them feel welcomed
Smile and wave to your neighbours, be friendly
Offer to be the designated driver for someone. Make sure they get home safe
Bring back a small souvenir for a friend or family member after a trip
Help some pull their luggage off the conveyor belt at the airport
Plant a tree!
Share wisdom with people who need it
Be loving.
Send a love/friendship note to someone you care about
Become mindful when a person is speaking, let them finish before speaking
Make a handmade birthday card and fill it with words of love
Offer to walk your neighbours dog
Witness an accident? Be a responder and call 911.
Say I'm sorry.
Call someone instead of texting them. Its more personal and meaningful
Bring in a coffee for your co-worker
Donate blood to your local blood drive
Help a friend get into shape by attending some fitness classes with her
Pay a visit to your local animal shelter
Go out of your way to attend a wedding you may not have gone to
Send a sympathy card
Bring someone soup or some vitamin C who is sick
Play cupid and introduce two friends who you think would hit it off
Start a toy drive with some friends and donate to a great community charity
Buy a second sandwich and give it to a homeless person
Take a friend or family member on a hike
Call that friend you haven't spoken to in a while, see how they are doing, they may need you
Be honest.
See a meter that is about to expire? Top it up for the driver
Volunteer at your local old age home, play bingo or sit and chat with an elder
Respond right away when someone asks for a favour
Grow your own food
Offer someone your seat on the bus
Clean up graffiti
Be genuine.
Donate canned food to a food drive
Invite someone who is sitting alone to join you and your friends at your lunch table
Pay the toll for the person behind you
Volunteer at your local hospital
Stop gossip in its tracks
Invite a friend over for dinner
Donate sports equipment to a local charity
Be nice.
Wish someone a happy birthday
Post inspirational quotes on Facebook or Twitter
Leave a collection of positive clippings in the hospital waiting room
Compliment someone
Keep your cool and avoid a fight by reasoning
Make a new friend
Treat someone you live with, with breakfast in bed
Think before you post.. will your words hurt someone?
Stick up for someone in need
Adopt a dog/cat
Try and settle a fight between two friends
Say hello to people you don't know
Be a team player at work or school
Waiting to be seated at a restaurant? Offer your seat to the family behind you
Offer your skills and talents to a friend/family free of charge
Be affectionate.
Offer to run an errand for someone
Bring extra snacks to school/work in case someone needs a pick me up
Offer help even if you don't think someone needs it
Ask someone how their day went
Offer to clean up after dinner
Give your waiter or hairdresser a nice tip
Join a neighbourhood clean up team
Listen.
Hang your clothes back on the hanger once you have tried them on and before leaving the dressing room.
Donate old clothing you don't wear anymore
Spend quality time with friends and family without your cellphone
Share your umbrella on a rainy day
Let that person know you are running let so they aren't waiting and wondering
Driving around? Offer a friend a lift
Buy a lottery ticket and give it to someone else
Give advice where needed
Forgive.
Practice understanding
Be strong for someone who needs a rock
Feed the birds
Offer a tourist directions
Give someone a hug in need
Clean up after yourself
Make a list of all the reasons you love someone and leave it in a place they will find it
Give flowers to a friend or family member
Tell your parents you appreciate them
Unplug and save energy
Give the right of way to a pedestrian
Give up your close parking spot to someone else who may need it more than you
Smile.
Stay humble and kind
Cook dinner for your family
Stop at a lemonade stand
Be polite.
Wheel your neighbours trash can out for pick up
Cheer on a teammate
Give an anonymous donation
Love yourself and love others
That is the list folks!
100 Ways to Save the World Through Acts of Kindness.

I hope you enjoyed these 100 ways to save the world. Spread the love!

Sharing is caring 🙂 Show others 100 ways to save the world: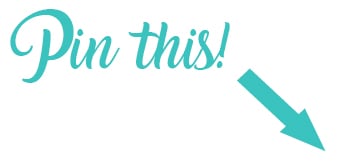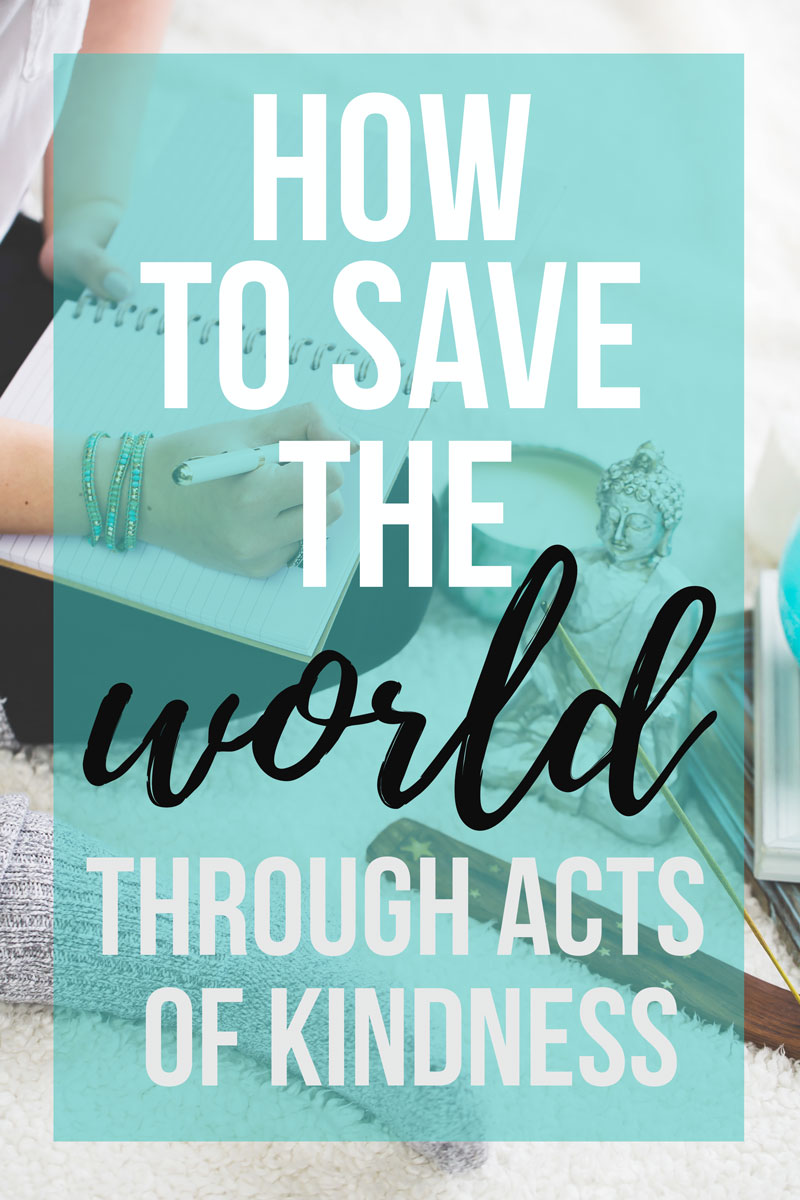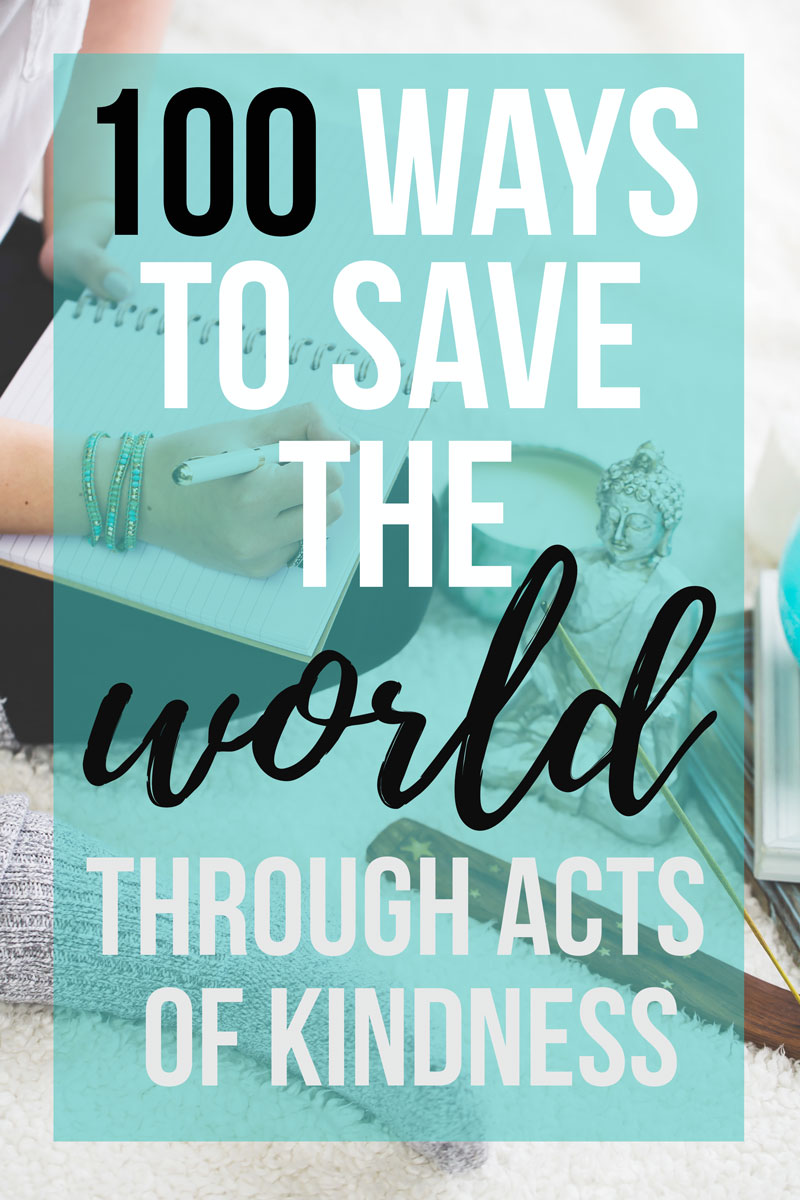 BEST SELLERS