15 Healthy Desserts for Fast Weight Loss; Eat your sweets and lose weight at the same time! Who wouldn't want to dive into these delicious healthy recipes!
Hi beauties
Long time no posting... I know right? But having a baby has sure made it more difficult to do ANYTHING around here. She keeps us busy that's for sure! And of course, with the holidays, blogging just wasn't a top priority for this girl.
But I am back with this round up post for you!
What a perfect time of the year to start posting some weight loss ideas and tips. I also have been working on my weight loss journey postpartum. So I am super excited to start posting more health-related tips and food ideas here on the blog.
Starting with some healthy dessert ideas to help ease us into a healthy lifestyle after Christmas. Many may be fully ready to give up desserts after this holiday season.. but this girl isn't!
So with that being said, I thought I would jump right into this post for you all!
Here are 15 Healthy Desserts for Fast Weight Loss:
This Matcha and blueberry chia pudding recipe with oats is vegan, dairy-free, low carb, gluten free, no added sugar. Healthy breakfast, snack or dessert! Great for weight loss because its a sweet treat that keeps you feeling full for longer!
Love this simple recipe! 2 ingredients is my kind of cooking! The best part about this recipe is the fact that it is actually pretty healthy! Here is my favourite dark chocolate to use! Thank you Nadia's Healthy Kitchen for the recipe!
Quinoa is an ancient grain that has been cultivated for thousands of years. It's actually a seed, but it's very similar to a grain in its nutritional profile. Quinoa is packed with protein, fiber, and iron—all three of which are hard to come by in vegan diets. And it's also gluten-free, making it an excellent choice for those with Celiac disease or wheat allergies.
Many people are surprised to learn that quinoa contains all nine essential amino acids (the building blocks of protein), making it one of the few plant foods that can be considered a complete protein.
Healthy peanut butter and honey cookies are a delicious way to satisfy your sweet tooth while keeping your waistline in check. You seriously can not go wrong with peanut butter...ever. It is packed with protein that keeps you feeling full longer.
They're made with simple ingredients that you probably already have in your kitchen, so they're a great way to use up those last few ingredients in your pantry.This is my favourite natural peanut butter that is so delicious in recipes like this! Thank you Simply Quinoa for the recipe!
They make a great snack for when you need something satisfying without being too heavy or filling—and they're even better after school when paired with an ice cold glass of almond milk!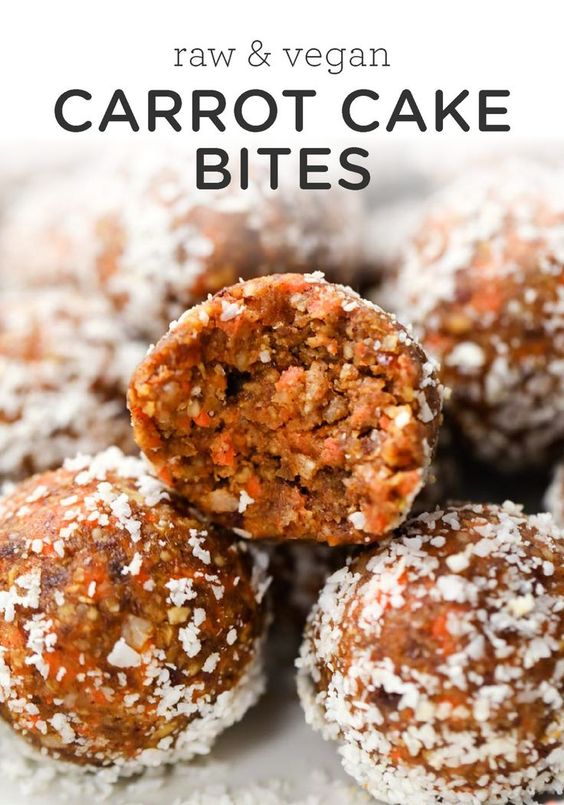 I know you're always on the go, so we made these healthy carrot cake energy bites to help you stay healthy and keep your energy up throughout the day. It tastes like the best part of carrot cake without all the calories and sugar, but with all the flavor.
I have always been a huge carrot cake fan. My grandma always makes the best carrot cake at easter.. but why not enjoy it all the time with this healthy version recipe! YUM. Packed with delicious pecans, carrots and gluten free oats. Thanks again Simply Quinoa!
Related: 15 EASY LEFTOVER TURKEY RECIPES
A lot of people think they're not eating healthy when they're vegan, but that's not true. Vegan food is healthier than a lot of other diets out there because it has no cholesterol or saturated fat. It also has less sodium and more fiber than most other diets.
Many people also find that they have more energy when they eat vegan foods because they don't have to digest as much meat or animal products. This means that your body doesn't need to use so much energy digesting food, which means more energy for other things like exercise!
These vegan red velvet cupcakes are the perfect way to enjoy a delicious dessert without the guilt of eating too much sugar, fat, or flour. Choosing Chia's recipes are always so mouth watering. She is truly talented!
Again with the peanut butter... I know I know, I have a problem. Eating Bird Food is another blogger who is always making the best recipes! It is so nice to find blogs that always make killer recipes. I like the Enjoy Life Dark Chocolate chips for melting down in recipes like this!
5 Ingredient Healthier Peanut Butter Cups are great for weight loss! These tasty treats are made with all-natural ingredients, and they're easy to make. You can even make them ahead of time and keep them in the freezer until you're ready to eat them!
This simple recipe is a delicious treat that's good for your waistline, too. You'll get all the benefits of peanuts, which can help reduce belly bloat, lower cholesterol levels and even fight diabetes.
Any crisp recipe is an easy dessert to turn healthy for sure. You can get your sweet fix with a big serving of fruit too! I have always been a fan of apple crisp and this recipe hit the jackpot in my books. Healthy apple crisp bars are great for weight loss. These bars are packed with healthy ingredients that help you feel full and satisfied while also helping you to lose weight.
This wholesome recipe is easy to make and even easier to eat, so you can focus on celebrating with your loved ones instead of stressing about your diet. It's also packed with nutritious ingredients like whole grains and fruit, so you can feel good about eating it—even if you eat two servings!
You can separate them into bars and enjoy them over the course of a few days. Feasting on Fruit blogger is a pro at recipe development. I bought Organic Corn Flakes for this recipe and it turned out amazing.
Looking for a quick and easy snack that's healthy, low-calorie, and delicious? Look no further than these 5 Ingredient No Bake Snickerdoodle Cookies!
These 5 ingredient No Bake Snickerdoodle Cookies are great for weight loss because they are made with simple ingredients you can find at your local grocery store. They are also low in calories and fat, making them the perfect snack to add to your diet.
These cinnamon-spiced, melt in your mouth cookies, hit all the positives for me... easy to make, dairy-free and refined sugar-free. Beaming Baker nailed it with this recipe! Love getting to use my favourite cashew butter in recipes too!
Related: 16 HEALTHY BREAKFASTS FOR FAST WEIGHT LOSS
Brownies are on this weight loss list?! YEP. These keto vegan and paleo brownies by Big Man's World are mouth watering. He uses these delicious vegan dark chocolate chips again with real cocoa powder! The walnuts add such a perfect crunch. I substituted the walnuts for pecans because that's what I had on hand in my pantry!
These healthy keto walnut brownies are a great way to satisfy your sweet tooth without ruining your health. They're packed with fiber and protein, so you can indulge without feeling guilty!
These brownies are a great way to add some healthy fats and fiber to your diet without sacrificing taste. Walnuts are a great source of omega-3s, and this recipe uses them as the base for these delicious treats.
How good do these look though...WOW. I am craving them hard after looking at these photos. These cupcakes are gluten-free and dairy-free. Melt in your mouth and packed with chocolate deliciousness. I like to substitute in Cacao Nibs to avoid unhealthy chocolate sprinkles! Make sure you head over to 40 Aprons and show Cheryl some love!
These healthy chocolate paleo cupcakes are the best way to satisfy your sweet tooth without compromising your health. They're made with raw cacao powder, which contains antioxidants and has been shown to lower blood pressure and LDL cholesterol levels.
These healthy chocolate paleo cupcakes are so good you'll never want to go back to regular cupcakes again! With a rich, dark chocolate frosting, these cupcakes are the perfect treat for any occasion.
Related: 15 Miracle Foods to Help You Lose Weight Fast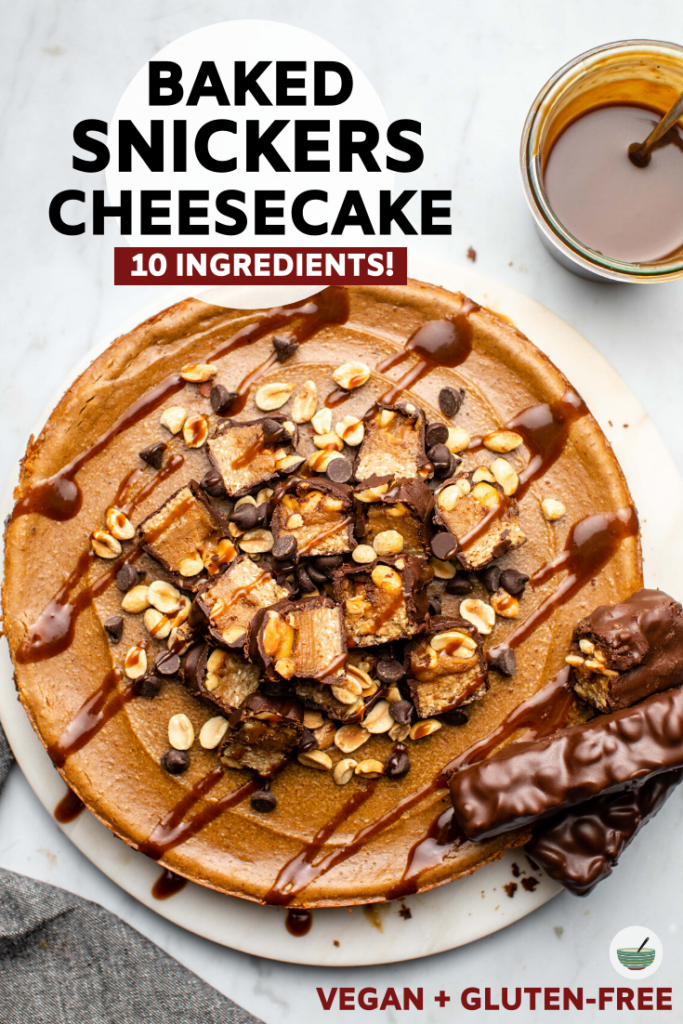 Healthy dessert recipes are always a favorite of mine. I love that there are so many delicious treats out there that are also healthy for you! This vegan baked snickers cheesecake is no exception. It's rich, creamy and delicious, and you'll never guess how healthy it is.
Snickers are definitely one of my all time favourite chocolate bars that I use to look for when going through my halloween candy as a kid.. so naturally this recipe caught my eye instantly.. I substituted the peanuts for crushed cashews because that's what I had on hand and it still turned out amazing! Thank you From My Bowl for this recipe!
Cheesecake is the perfect dessert to end a meal. It's creamy, rich and sweet but not too sweet. It's also very healthy surprisingly! And it has some protein from the cashews and peanut butter in this recipe. This Snickers cheesecake is made with no refined sugar and very little added fat from the nuts.
Another bomb recipe from Feasting on Fruit. I did not have the chocolate gems she used in the recipe so I used what I had on hand which was the Enjoy Life Dark Chocolate Morsels and it still turned out great!
This delicious dessert is perfect for those of us who want to lose weight but still enjoy the sweet things in life. With this delicious and healthy brownie mousse cake you can enjoy the taste of chocolate without worrying about gaining weight... which is my kinda dessert!
This healthy brownie mousse cake is the perfect treat for any occasion. It's full of delicious chocolate flavor and it's low in fat, so you can indulge without any guilt! I love this dessert because it's light but still has great flavor and texture!
Oatmeal is so good for you and makes the perfect dessert option! If you wanted to add even more sweetness to this, you could drizzle home maple syrup on it.. YUM Thanks again Choosing Chia!
This healthy pecan pie baked oatmeal recipe is a quick and easy breakfast that's perfect for busy mornings or dessert option for a healthier end to your dinner. It's loaded with healthy fats, fiber, and protein—and it tastes like a treat!
Oats are great for weight loss because they're a whole grain and a great source of fiber. They also contain B vitamins, antioxidants, and minerals like copper, zinc, iron, magnesium, and selenium.
Fiber helps you feel fuller longer by absorbing water in your stomach, which slows down the rate at which food leaves your stomach. This gives you more time to digest your meal before it enters your intestines where most nutrients are absorbed.
Related: 9 Habits of Fit Girls That Melt Excess Fat
Dairy free ice cream is right up my alley! Ice cream use to be one of my favourite desserts but really can not eat it anymore so this recipe is definitely one I turn to when I am DYING for ice cream again. And I am all about the cookie dough! Thanks Big Man's World!
So are you wondering why so many of the recipe I have chosen are keto? First, let's talk about carbs. Carbs are pretty much everywhere—bread, pasta, cereal, chips, and that's just to name a few. They're in processed foods and in fresh foods alike. And too many carbs can make your body store fat instead of burning it off. On a keto diet, you cut out most of those carbs and replace them with fat and protein—which means less fat storage and more fat burning.
The other reason keto helps you loose weight is because it makes you feel fuller longer, so you don't eat as much throughout the day (or night). The brain makes more feel-good hormones like serotonin when it has access to more ketones (which happens when you limit your carb intake). This helps suppress appetite while also making sure your body gets what it needs nutritionally so that it doesn't have to hold onto extra calories for later use (aka storing them as fat). And finally, as we mentioned above: eating more fat than usual means burning more fat than usual!
Chia pudding is another easy healthy dessert. I like to make a few in small mason jars and then keep them in the fridge for the week.. Try this recipe by 40 Aprons! It is so yummy.
Chia seeds are nutritional powerhouses. They're packed with essential fatty acids and antioxidants that can help keep your heart healthy and lower your risk of disease. Chia seeds are a great source of fiber, and they're also full of protein and omega-3 fatty acids that can help you feel less hungry. They're also packed with antioxidants and vitamins.
Chia seeds are a rich source of calcium, magnesium, and zinc. They also contain high levels of antioxidants and omega-3 fatty acids, which may help reduce inflammation throughout the body. And if you're worried about getting enough protein in your diet, chia seeds are a great choice—they provide 20% of your daily value in just two tablespoons!
This healthy chocolate cherry cake is the perfect way to satisfy your sweet tooth and lose weight. This recipe has just the right amount of chocolate, cherries, and sweetness to make it a delicious treat that won't ruin your diet. You'll be able to enjoy this rich cake without feeling guilty or like you're missing out on anything. The best part? It's easy to make!
There you have it friends! Some desserts to get you back onto your health journey. Of course, you don't need to eat these every day but if you are craving a treat, these are great options for you!
I plan on making one of these recipes every Sunday night for a well-deserved end to a healthy week! Moderation is key when it comes to losing weight and you need to be able to have control while still enjoying your favourite foods every once in a while!
If you enjoyed this Healthy Desserts for Fast Weight Loss roundup post, let me know in the comment section below! And if you want to see more weight loss posts, then keep checking back with me because I plan on sharing a lot more now that we are heading into the new year!
If you enjoyed this post make sure you check out my other weight loss posts like: 16 Healthy Breakfasts for FAST Weight Loss and 15 Miracle Foods to Help You Lose Weight Fast.
I also did a post on 9 Habits of Fit Girls That Melt Excess Fat that did receive a lot of great feedback so make sure you check that one out too!
Until next time,
15 Healthy Desserts for Fast Weight Loss; Eat your sweets and lose weight at the same time! Who wouldn't want to dive into these delicious healthy recipes!