Turmeric, also known as the "Golden Spice," has been revered for centuries in Ayurvedic and traditional medicine for its powerful health benefits. This vibrant yellow spice, commonly found in Indian and Middle Eastern cuisine, is not only a delightful addition to your culinary endeavors but also a potent natural remedy.
Disclaimer: this post may contain affiliate links, and every purchase made through these links will give me a small commission (at absolutely no extra cost for you!) AS AN AMAZON ASSOCIATE AND REWARDSTYLE MEMBER, I EARN FROM QUALIFYING PURCHASES. See Privacy Policy for additional info.
In this blog post, we will delve into the science-backed evidence behind turmeric's healing prowess and explore how it can enhance your overall well-being. From reducing inflammation to boosting immunity and supporting brain health, turmeric has gained recognition as a powerful natural remedy in traditional medicine practices worldwide.
If you are looking for ways to incorporate more turmeric into your diet, I highly recommend my Turmeric Latte Recipe! In this blog post, we will dive into the incredible benefits of turmeric and explore how it can enhance your overall well-being.
Here are 7 Benefits of Turmeric:
Let's begin our exploration of the incredible benefits of turmeric and unlock the secrets of nature's golden treasure!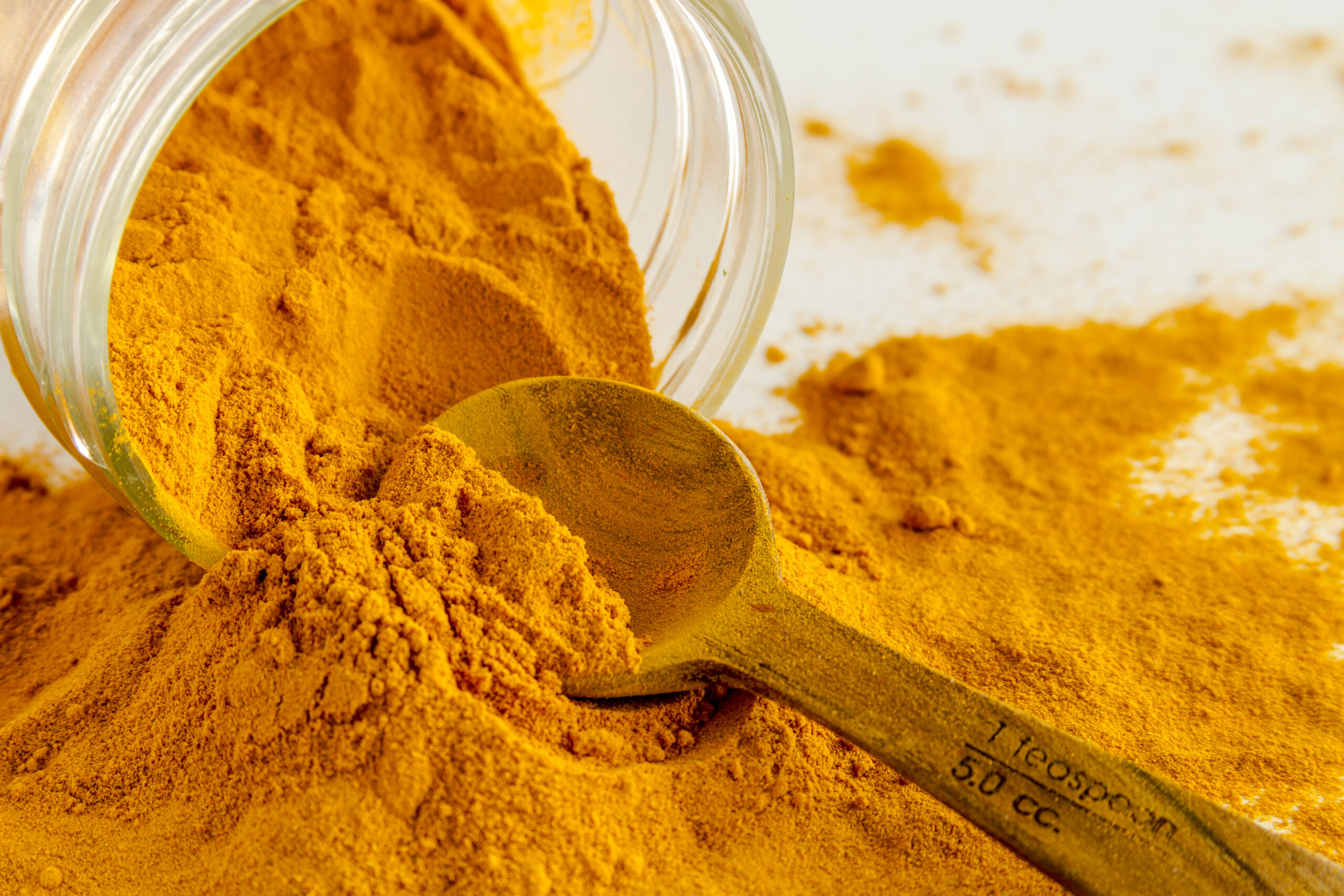 1. Anti-Inflammatory Powerhouse
One of the most well-known benefits of turmeric is its potent anti-inflammatory properties. Curcumin, the key bioactive compound in turmeric, exhibits strong anti-inflammatory effects. Chronic inflammation is linked to various diseases such as arthritis, heart disease, and certain cancers. Incorporating turmeric into your diet can help reduce inflammation and potentially alleviate symptoms associated with these conditions[1].
2. Supports a Healthy Digestive System
Turmeric has been used for centuries to support digestive health. It aids in stimulating the production of bile, promoting optimal digestion and nutrient absorption[2]. Additionally, turmeric's anti-inflammatory properties can help soothe gastrointestinal discomfort, relieve bloating, and support overall digestive wellness.
3. Boosts Immunity
Keeping your immune system strong is vital for overall health and well-being. Turmeric contains antimicrobial and antiviral properties that can help strengthen your immune system. Curcumin has been shown to stimulate the production of certain immune cells, enhance antibody responses, and exhibit antimicrobial activity against harmful pathogens[3]. By incorporating turmeric into your daily routine, you can give your immune system a natural boost.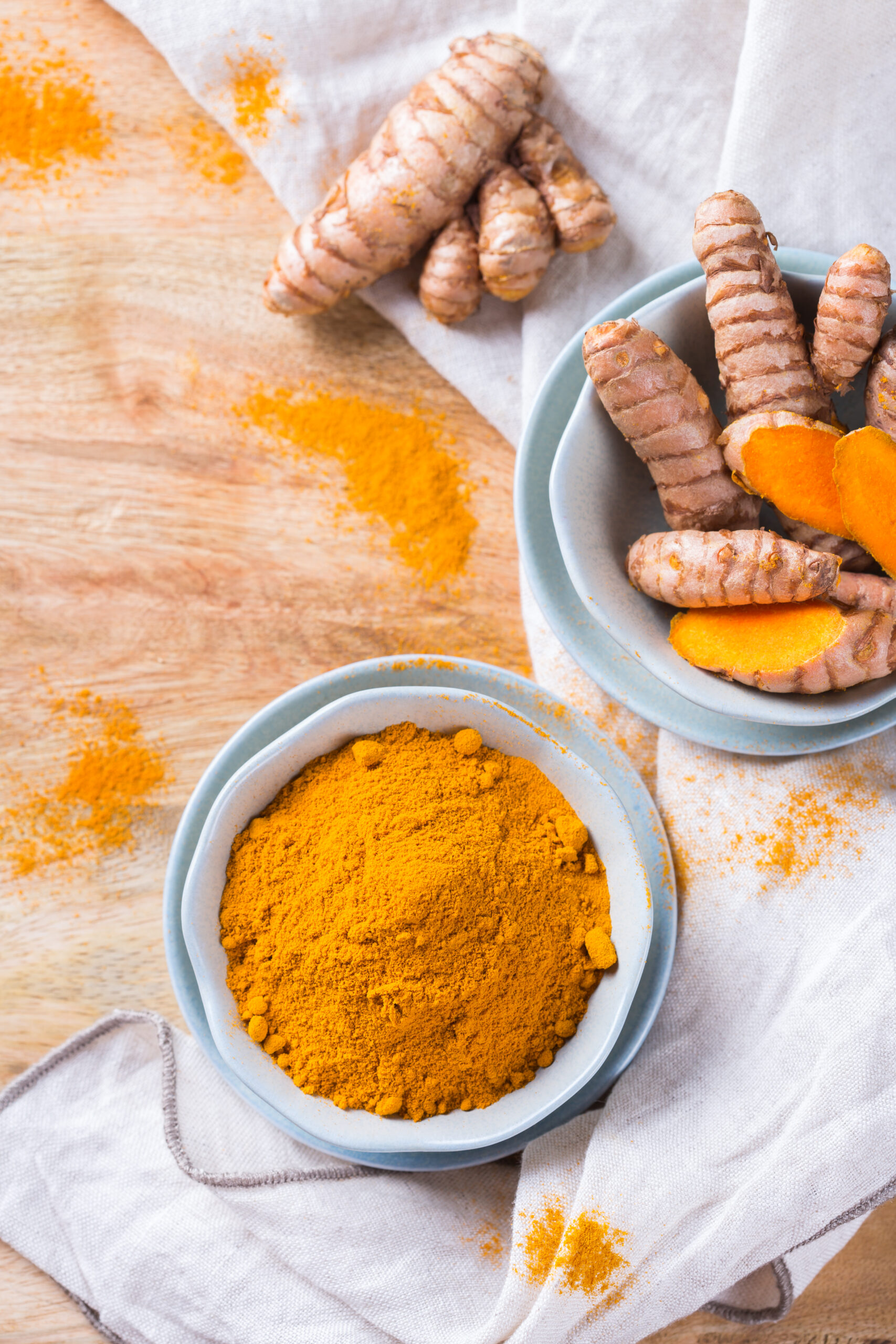 4. Promotes Heart Health
Maintaining a healthy heart is crucial for a long and vibrant life. Studies have shown that turmeric can help support heart health by improving endothelial function and reducing inflammation[4]. Curcumin may also help lower cholesterol levels and prevent the buildup of plaque in the arteries, reducing the risk of heart disease.
5. Enhances Cognitive Function
In recent years, scientists have turned their attention to turmeric's potential benefits for brain health. Curcumin has shown promising results in protecting against age-related cognitive decline and neurodegenerative diseases such as Alzheimer's and Parkinson's[5]. Its anti-inflammatory and antioxidant properties contribute to maintaining optimal brain function and protecting against oxidative stress.
6. Natural Mood Booster
Are you feeling down or stressed? Turmeric may be the pick-me-up you need. Some studies suggest that curcumin can positively impact mood by increasing levels of neurotransmitters such as serotonin and dopamine in the brain[6]. By incorporating turmeric into your diet, you may experience an uplifted mood and a greater sense of well-being.
7. Pain Relief
Turmeric may have analgesic properties and can help reduce pain and discomfort, especially in conditions like joint pain and muscle soreness after exercise. Supplementation with curcumin can reduce inflammatory markers in the body, leading to improved recovery and reduced muscle soreness after exercise.
How to Incorporate Turmeric Into Your Routine
To harness the benefits of turmeric, consider incorporating it into your daily routine. You can experiment with adding turmeric powder to your meals, such as curries, stir-fries, or roasted vegetables. Another popular way to enjoy turmeric is by preparing a soothing and delicious turmeric latte. You can find the recipe in our previous blog post.
It is important to note that curcumin, the active compound in turmeric, is not well-absorbed by the body. To enhance its bioavailability, consider consuming turmeric with black pepper or pairing it with healthy fats like coconut oil.
Conclusion
Turmeric, with its remarkable health benefits and vibrant golden hue, has earned its place as a powerhouse spice in the realm of natural remedies. From reducing inflammation to boosting heart health and enhancing brain function, this extraordinary spice offers a wide array of advantages to support your overall well-being. So, why not sprinkle a little turmeric into your daily routine and unlock nature's golden treasure?
Disclaimer: As with any natural remedy, it is essential to consult with a healthcare professional before making significant changes to your diet or using turmeric in medicinal quantities, particularly if you have any underlying health conditions or are on medication.
Sources:
BEST SELLERS