Budget Friendly Ways to Decorate Your Home for Fall in 2023; Looking for affordable fall decoration ideas? This list of fall decor ideas is for you!
Disclaimer: this post may contain affiliate links, and every purchase made through these links will give me a small commission (at absolutely no extra cost for you!) AS AN AMAZON ASSOCIATE AND REWARDSTYLE MEMBER, I EARN FROM QUALIFYING PURCHASES. See Privacy Policy for additional info.
Hi Beauties!
The leaves are changing colors. The crisp, cool weather is upon us. It's the perfect time to crack open the curtains and do some light home decorating for fall! You don't need to spend hundreds of dollars on new decorations, either. These budget-friendly ideas will have your home looking fresh and gorgeous this season.
So lets jump into this list of budget friendly ideas to decorate your home for fall in 2023!
Budget Friendly Ways to Decorate Your Home for Fall in 2023:
Add Throw Pillows and Blankets
If you're looking for a way to make your home feel more cozy and fall-like, then adding throw pillows and blankets are the way to go. They add color and texture, especially if you have a neutral couch or bedspread that needs something extra.
Throw pillows are also great because they can be used in so many places—not just on the couch! You can put them on an armchair or chair, in front of a window so it looks like people are sitting there having tea (also really cute), or even on top of your bed as decoration for your duvet cover!
There are tons of options when it comes to throw pillows: You can find them in almost any color imaginable (I recommend choosing one bright hue as opposed to several pastels), they come in different sizes and shapes depending on where you want them too (for example: square ones work best on couches while circular ones look better against walls). The possibilities are endless—so get creative!
Outdoor Fall Decor
The first thing to consider is your outdoor space.
If you have a porch, adorn it with pumpkins, gourds and other harvest decor. You can also bring in some fall flowers and some nice colored leaves if you want to add color to your porch as well.
If you have a garden area, consider adding seasonal flowers like mums or sunflowers that will look great when they bloom in the springtime! You can also plant corn stalks along with pumpkins if they are available locally where you live!
Plant some colorful mums around the base of trees or shrubs in your yard for an instant autumnal glow!
You could even buy one or two large white pine trees from Home Depot (or another store) and then paint them blue/green/yellow etc., depending on which colors work best for where you live.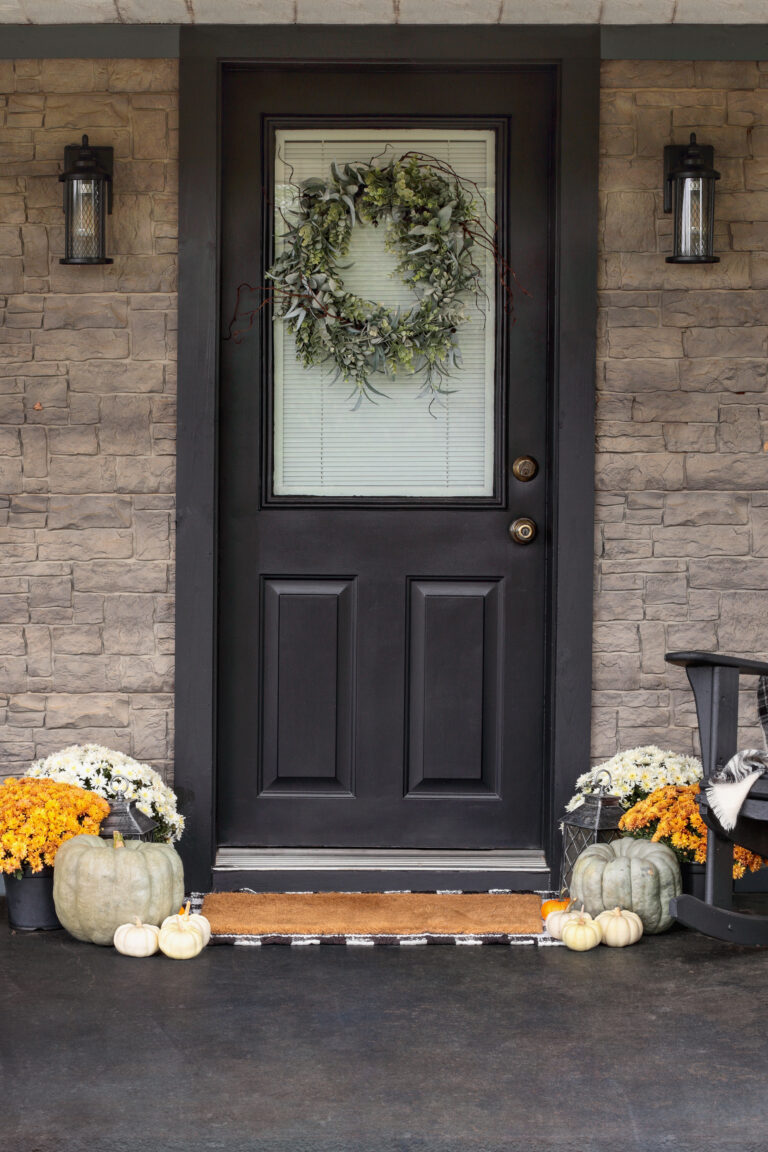 Garland
Garland is a great way to decorate your home for fall. You can use it as a mantle, on your fireplace, or even on a wall. You can even make a garland of balloons. This type of decor will perfectly fit into the overall look of your home. You must buy latex balloons wholesale in suitable autumn colors and combine them with a garland or even an arch!
You can also use garland to decorate the entryway of your home! It's very easy to make and will only take you about 15 minutes tops. Garland can be used on tables, windowsills and shelves as well!
Welcome Wreath
A welcome wreath is a great addition to any home, and can be made with a variety of materials. You can buy one from your local craft store, or simply make one yourself with straw, berries and pinecones. This is an inexpensive way to decorate your home for the fall.
If you want an even quicker solution, try purchasing one that's already assembled! If you want to go the extra mile and DIY this project entirely (and save money in the process) then here are some tips for creating your own welcoming entryway.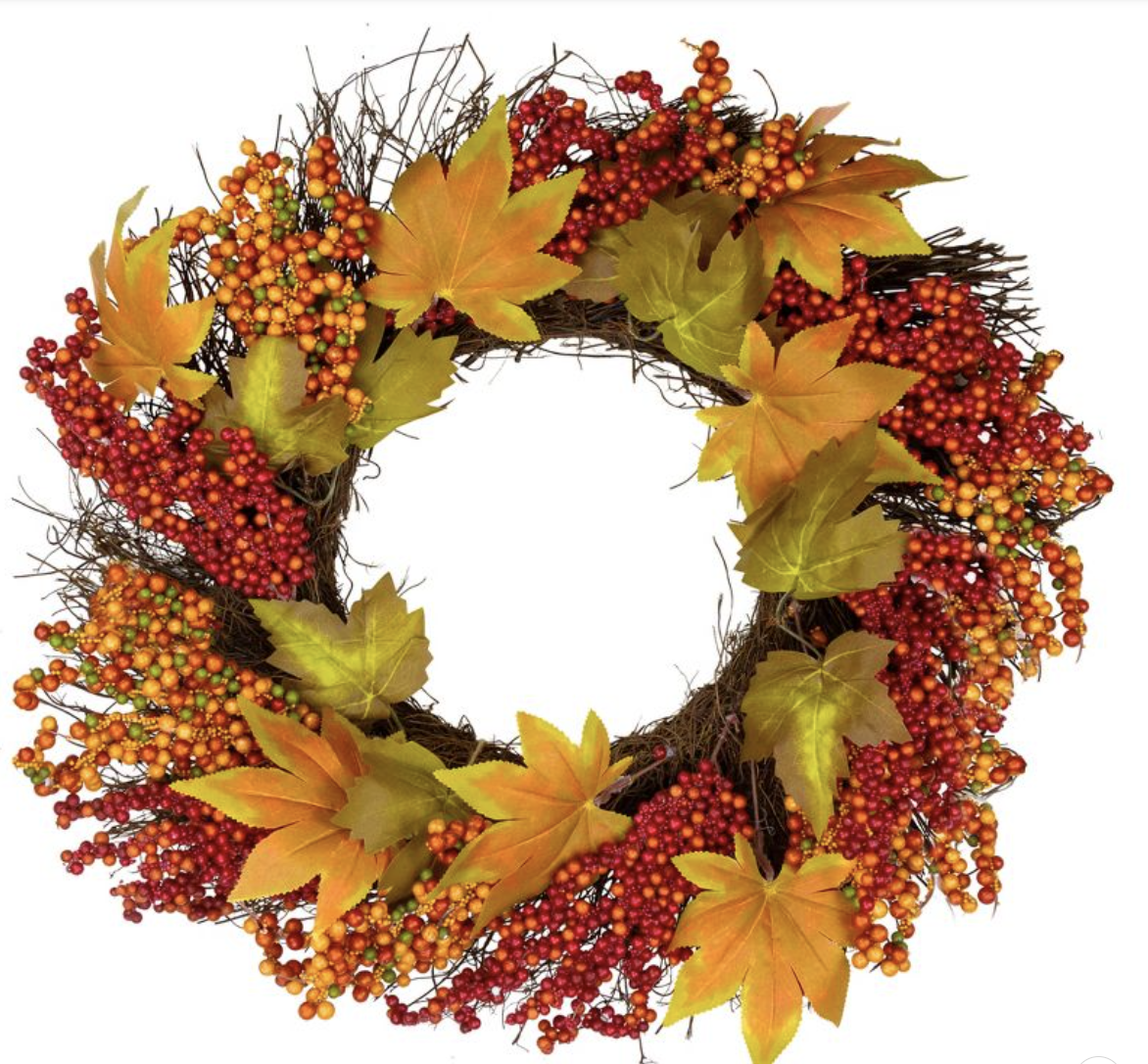 Wooden Lanterns
Wooden lanterns are great for decorating outdoors. They come in a variety of shapes, sizes, and colors. You can purchase them at your local craft store or make your own with some scrap wood. These lanterns can be hung from trees or on walls and tables indoors or outside.
Hanging Lantern: Hang these wooden lanterns on trees or fences outside using the eye screws provided by the manufacturer. You could even have fun with this idea and hang one from each finger!
Table Top Lantern: Place one of these wooden lanterns on a table top next to your front door for guests to see when they arrive for dinner at your home during fall festivities!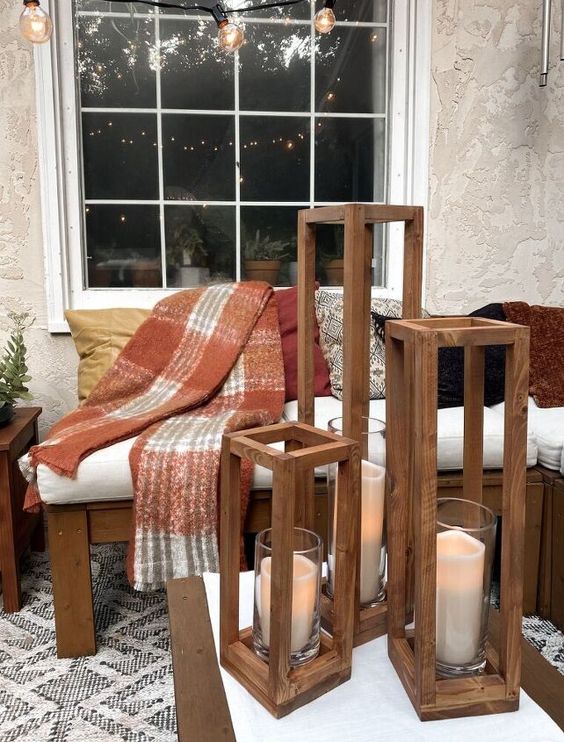 Old Book Displays
You don't have to buy expensive decorations or spend hours making something that looks like it came from the clearance section at Target. There are many ways to decorate your home for fall without breaking the bank. Here are some ideas:
Create a display using old books. You can use books with a holiday theme, such as Halloween-themed books, or you can just choose a few books that have meaning for you and create an eclectic display that is unique to you and your family's interests. Use these tips for creating an attractive bookcase display:
Use books of similar size so they look balanced on the shelf.
Groups of three or five books will be more visually appealing than single-book displays (unless they're very large).
Stack them vertically instead of laying them flat so they won't get worn out by being read over time
Pumpkins and More Pumpkins
It's that time again! The leaves are changing and the air turns crisp, so it's time to get out your pumpkins. Pumpkins can be used as centerpieces, decorations and table decorations. They also make great food for you and your friends to eat! You can even use them as gifts for family and friends!
Acorns and Pinecones
Acorns and pinecones are a natural way to decorate for fall. Acorns are a symbol of abundance, while pinecones represent new life and growth. They're both easy to find (especially if you live in an area that has trees), and they're also inexpensive!
If you don't want to buy new acorns or pinecones, consider picking up some from your local park or forest preserve. You can also use dry leaves as a replacement—just make sure they're not poisonous before using them near food items or pets!
Faux Fur Throws
There are a few ways to make your own faux fur throws, and it's not as difficult as you might think. If you're up for an ambitious DIY project, try sewing together a couple of old blankets in different colors and textures to achieve the look you want. This will give your home that cozy feel without breaking the bank.
If you'd rather just buy one, though, there are plenty of options available at various price points. To help narrow down where to shop for faux fur throws that won't break the bank (or make your wallet feel like it's being stretched too thin) I have a solid tip:
Always look for quality over quantity. In terms of value per dollar spent per item purchased. So if one real-looking throw costs $150 but another fake-looking throw costs $10 but feels just as good in hand and has similar durability standards? Go with whichever option will save more money over time—you'll still be able to indulge in something beautiful without breaking into your online savings account!!
Autumn Scents
I love the smell of autumn. It's crisp, clean and refreshing. Fall scents are a great way to add some fall flair to your home. You can use essential oils, potpourri or candles to bring the outdoors in for an instant seasonal refresh.
Essential oils are easy to find at your local drugstore and you can use them in any space of your home from kitchen cupboards all the way down to bathroom drawers! This is great because it allows you to create a custom scent depending on where it is used-something that isn't always possible with other products like potpourri which tend to be more concentrated than essential oils (and therefore more expensive).
If you prefer using homemade products then this article is perfect for helping you decide how exactly should make those autumn scented cleaning products! The best part about making your own cleaners is being able to customize them however way makes sense for YOU-whether that means using natural ingredients like baking soda, vinegar (or even lemonade!) Or sticking with things like dish soap, Windex... whatever works best for YOU!
Crochet Pumpkins
Do you find yourself drawn to a particular craft and wishing you knew how to do it? Crochet is a great one for beginners, because the projects don't require any sort of prior knowledge or training. All you need is a kit, which can be purchased online or in some stores, and a little bit of practice.
Once you've mastered the basics of crochet and learned how to make your own pumpkins (and maybe even got some encouragement from this article), there are countless possibilities for decorating them! You could try crocheting different sizes, like mini pies or large jack-o-lanterns; different colors; different patterns; etc. Make sure to use different yarn weights as well—you'll be shocked at how much difference it makes!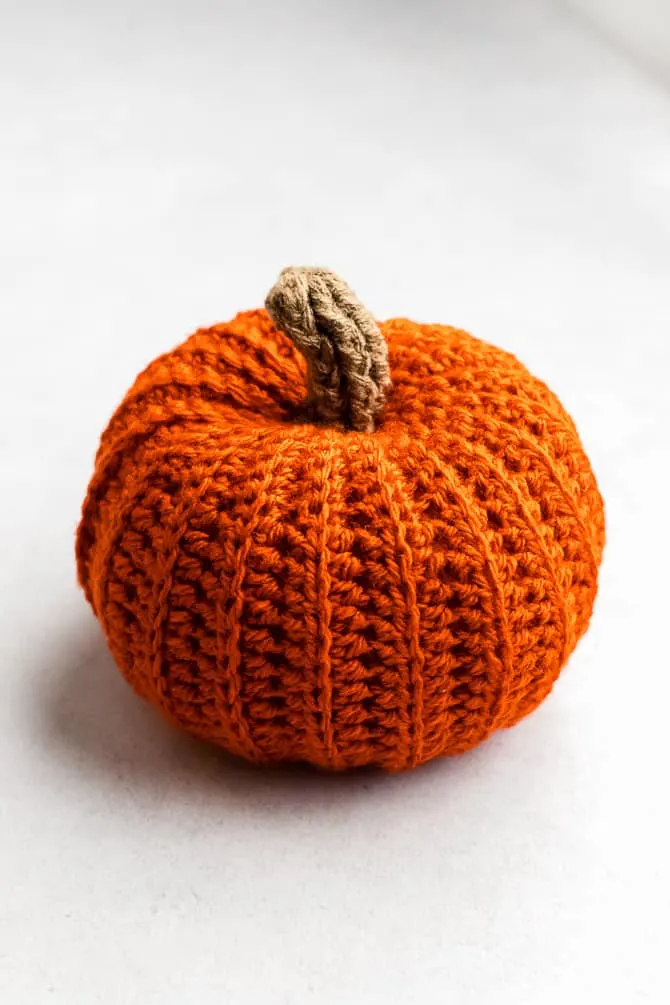 Burlap and Ribbon
Burlap is a coarse fabric made from jute fibers, a type of fiber that comes from the stalk of a plant. It's traditionally used to make bags and sacks, but you can also find it as an upholstery material and in accessories. Jute is a versatile resource because it's so strong and abundant; burlap is durable enough to last for years without losing its shape or color.
You can use burlap in your home decor by covering bookshelves with it, hanging it on walls like curtains or drapes (especially paired with seasonal wreaths), placing it on tables as tablecloths or place mats, using it as pillows and pillow covers—the possibilities are endless! You could also use burlap outside when making lanterns out of mason jars—just fill them up with tea lights or votives inside a metal bottle cage attached by wires around the bottom edge of each jar opening (this will keep them steady).
Mums In Pots For Outside
The easiest way to grow your own mums for fall is by planting them in pots. You can choose the pots and soil based on where you'll be displaying them, but here are some tips for choosing the right ones:
If you're going to display your mums on a porch or patio, look for large terra cotta containers (4-5 gallons). These containers will hold more soil than smaller pots and allow your plants plenty of room to grow. They also look great with other fall decorations like pumpkins and gourds!
If you plan on placing your pot indoors near a window with plenty of natural light, choose an attractive pot that complements other colors in the room (maybe something like blue or green). The key here is that it should match other things so it doesn't stand out too much (unless this was intentional).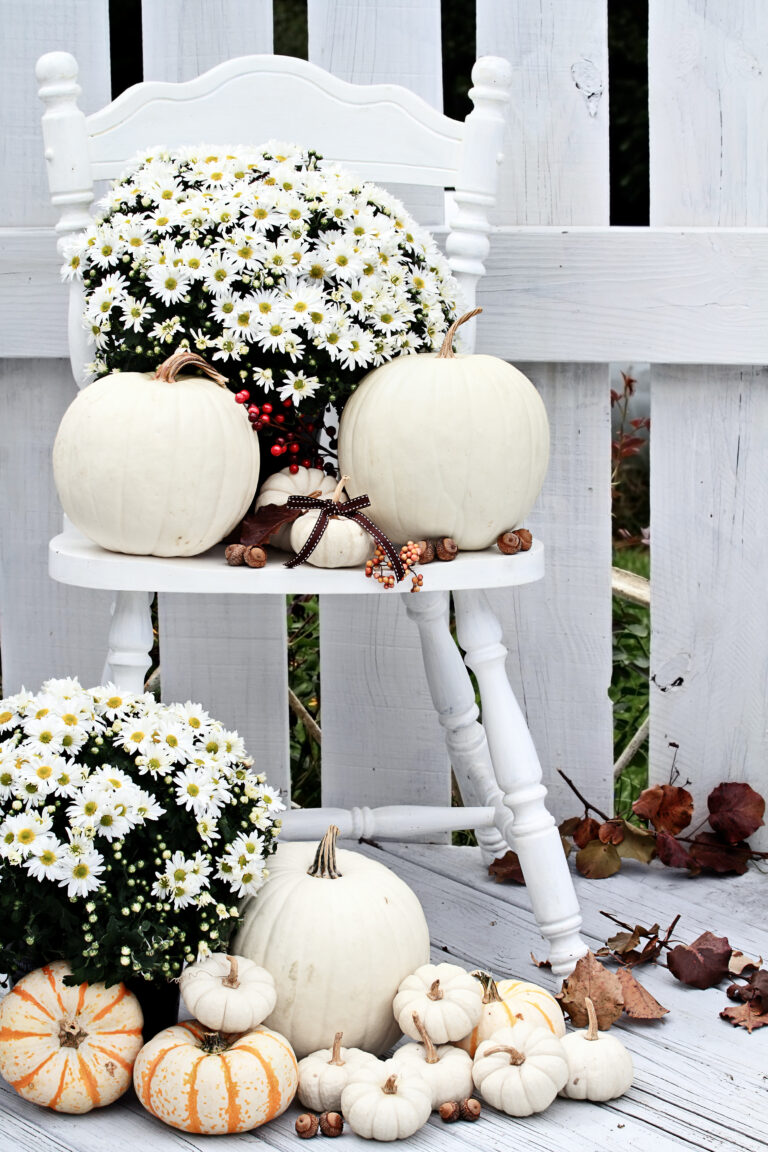 LED Tea Lights In Mason Jars
LED tea lights in mason jars are a great way to add a festive touch to your home. If you don't have any mason jars lying around, they are easily found at dollar stores and craft stores. You can use the jars for displaying flowers, storing small items like buttons or beads, or even making gift baskets.
Add Fall to the Kitchen
Fall Kitchenware: They're not just for soup, you know!
Fall Recipes: Pinterest has a million recipes to try out.
Fall Kitchen Decor: A few new fall decorations can make your kitchen feel fresh and new with the season.
Fall Kitchen Accessories: New bowls and utensils don't have to break the bank! You'll find plenty of affordable options in stores or online.
Enjoy the fall decorating season, on a budget!
You might think that decorating your home for fall is only for the rich and famous. But, you can do it on a budget! You don't have to break the bank to give your house a fall makeover. There are many ways to decorate your home for fall, without spending much money. Here are some ideas:
Place pumpkins around the house.
Decorate with autumn leaves.
Hang string lights in every room of your home.
Add seasonal decorations (like hay bales), balloons or other items to add color and texture to any room in your house.
Use candles or light bulbs in bright orange glass throughout the entire season.
Buy an artificial wreath from Walmart or Target and place it on an entryway door (and change it out later for Christmas).
I hope we have inspired you to get your home ready for fall in plenty of time for Halloween and Thanksgiving. You will love the warm, cozy look and feel of your living space, inviting friends and family to spend time together.
Until next time,
More Fall Decorating Posts:
BEST SELLERS