Chocolate Peanut Butter Ice Cream Cups; Vegan, dairy free and gluten free banana ice cream bites packed with cocoa and PB flavours.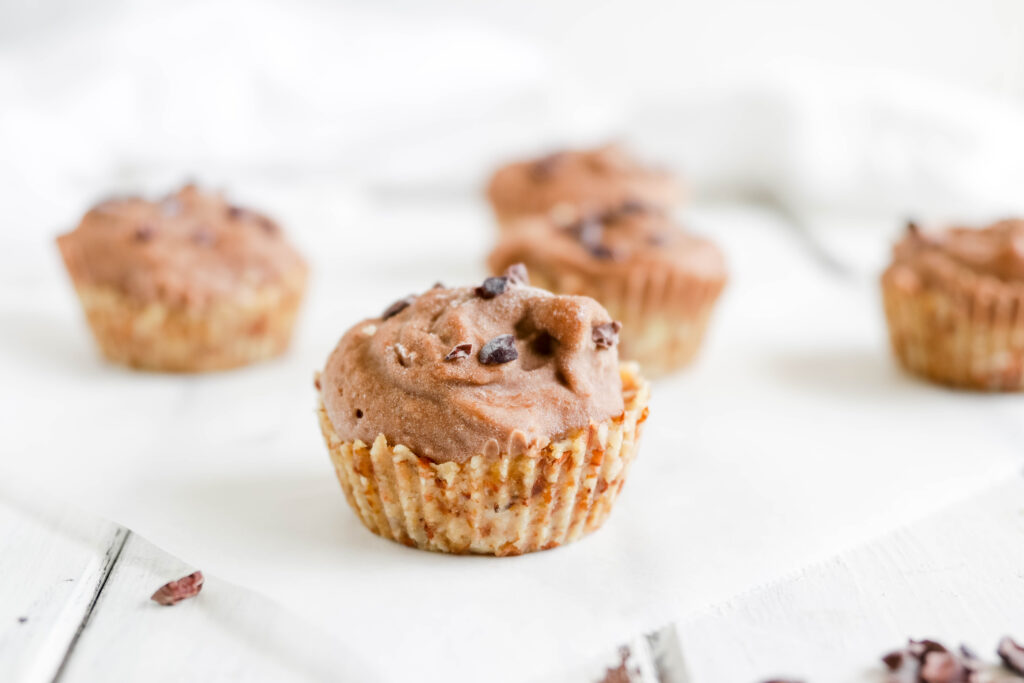 Disclaimer: this post may contain affiliate links, and every purchase made through these links will give me a small commission (at absolutely no extra cost for you!) AS AN AMAZON ASSOCIATE AND REWARDSTYLE MEMBER, I EARN FROM QUALIFYING PURCHASES. See Privacy Policy for additional info.
Hi Beauties!
Hope all is well! Do I have a recipe for you today! Due to the fact that it is current 23 degrees on our new deck today, I thought it was a must to post a frozen dessert to bring some cool vibes during this hot day.
I am a huge fan of frozen banana ice cream. It is a huge hit in my opinion.. who ever invented this idea of blending frozen bananas into an ice cream is genius!
I have tried SO many flavours and love creating new frozen treats with this recipe. My favourite recipe is definitely this chocolate peanut butter ice cream. I make it often, and it doesn't last long!
Even though this recipe is somewhat time consuming because you need to prep ingredients (freeze bananas and soak almonds), it is actually a super simple recipe! You just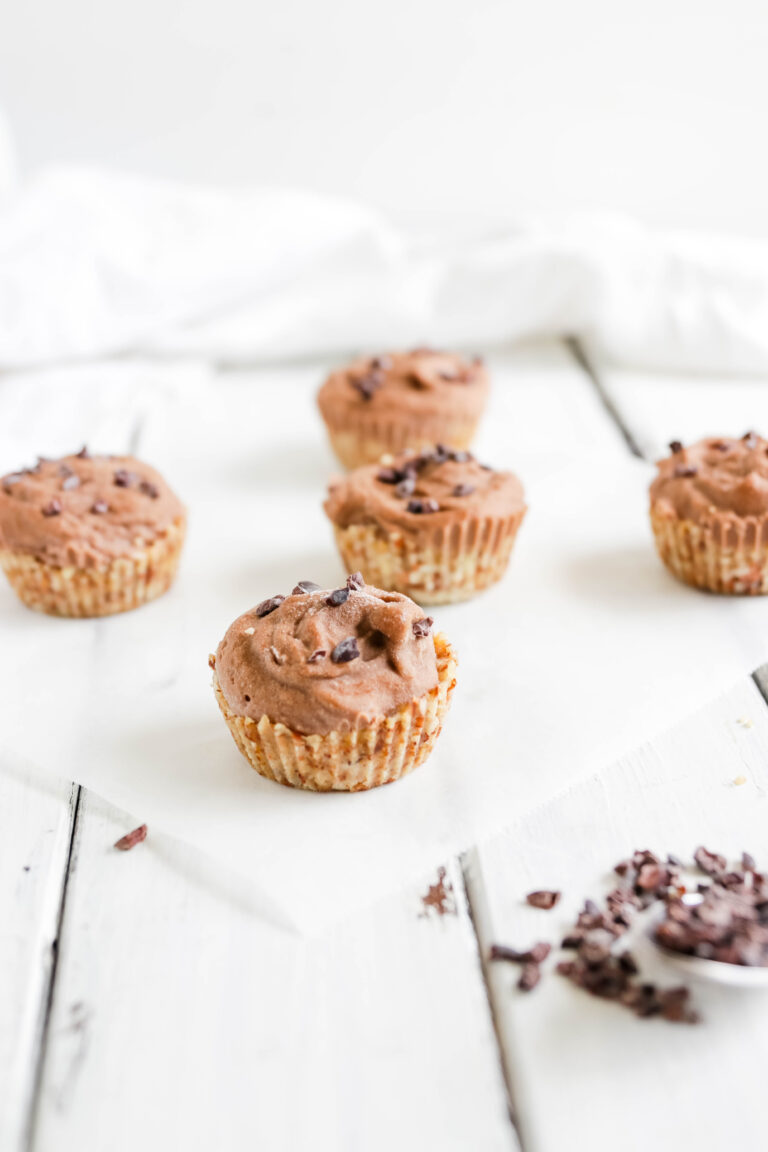 I love these cups with my whole heart. Okay that is a bit dramatic but actually haha they are such a great alternative for those who cannot have dairy or even gluten.
When I came to realize that I couldn't have dairy, I knew I would miss ice cream the most. So I went on a mission to find an alternative that I could enjoy during the summer. I found this banana ice cream recipe and have been creating other recipes around it for the past few years.
So if you have a milk allergy, don't be too bummed out about missing ice cream because there are ways around it!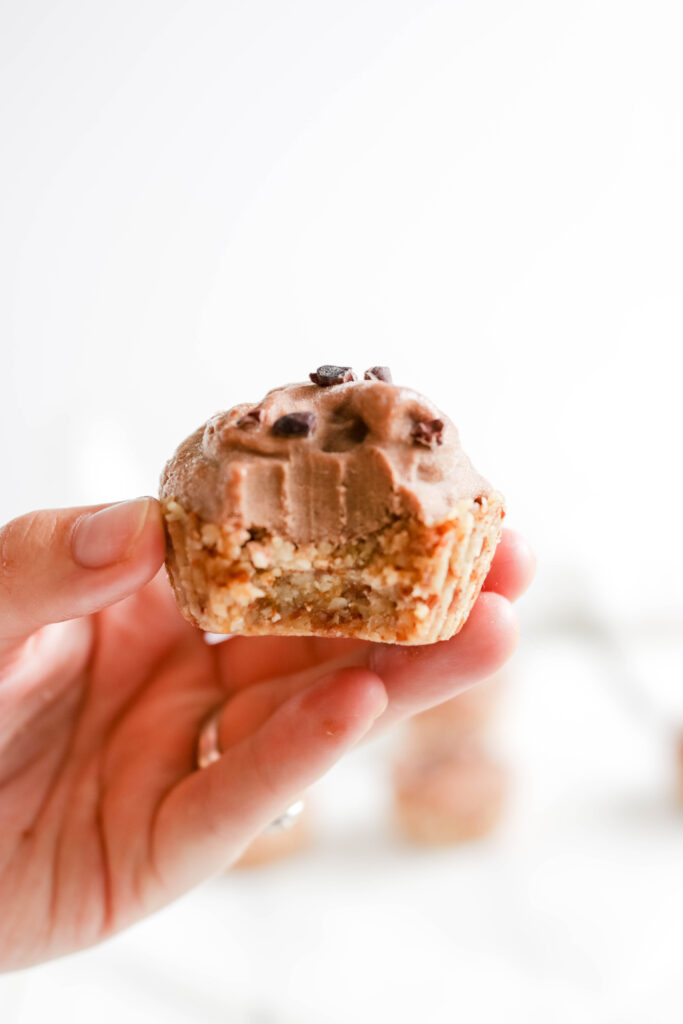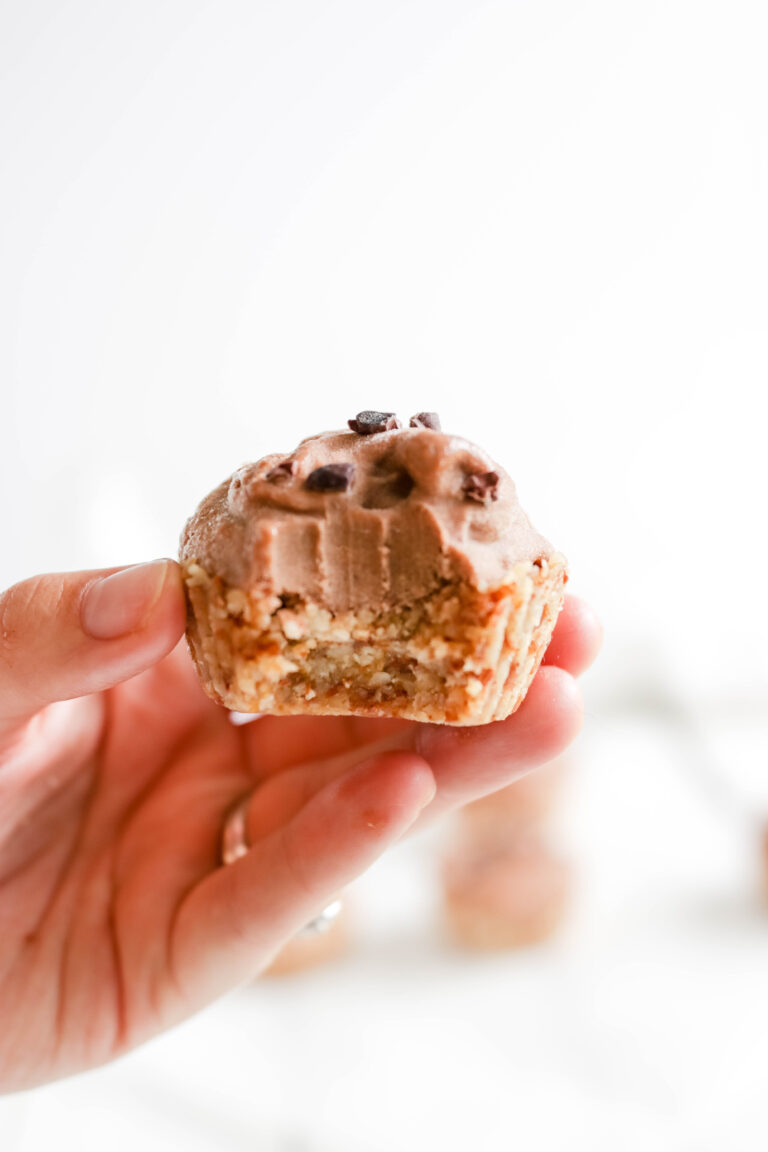 There is also minimal ingredients in this recipe. I love recipes that have only a few ingredients.. any time I see a recipe with 1000 ingredients I tend to skip that recipe and try and find something easier to make..
so with that being said, I can assure you that this recipe will check off your small ingredient must have list!
Chocolate Peanut Butter Ice Cream Cups Ingredients: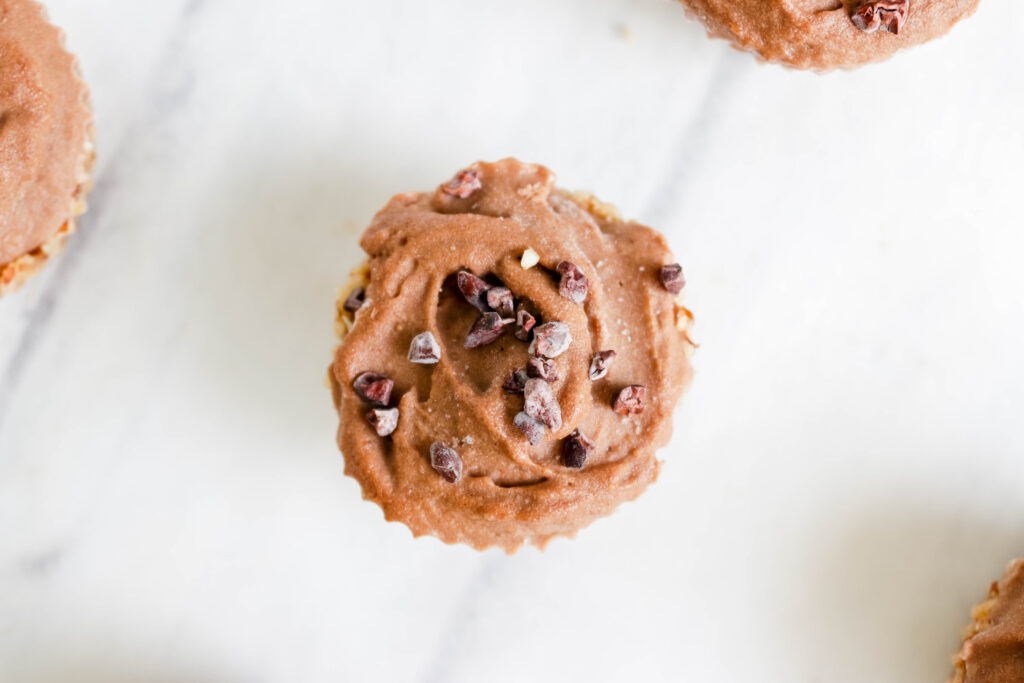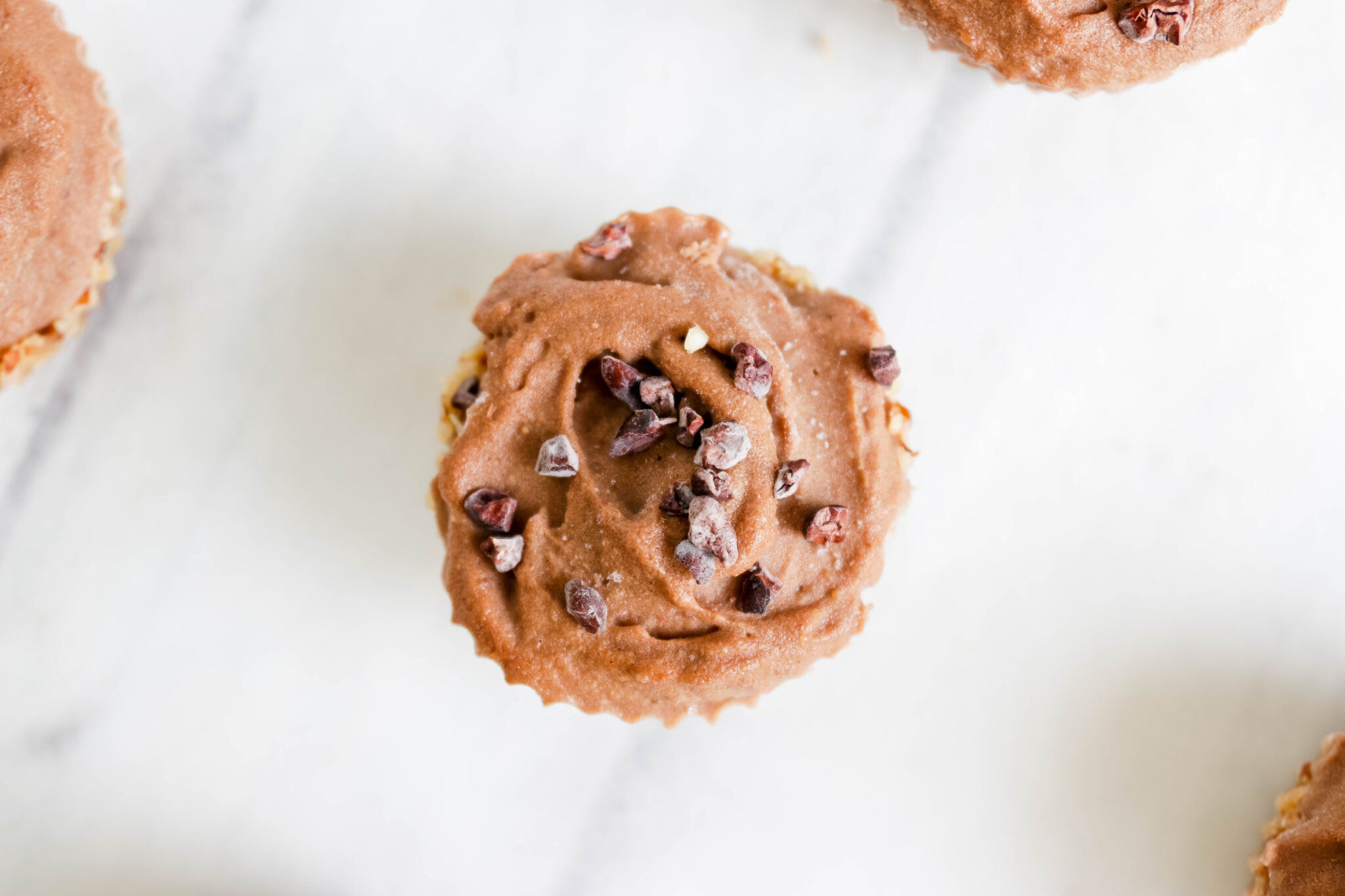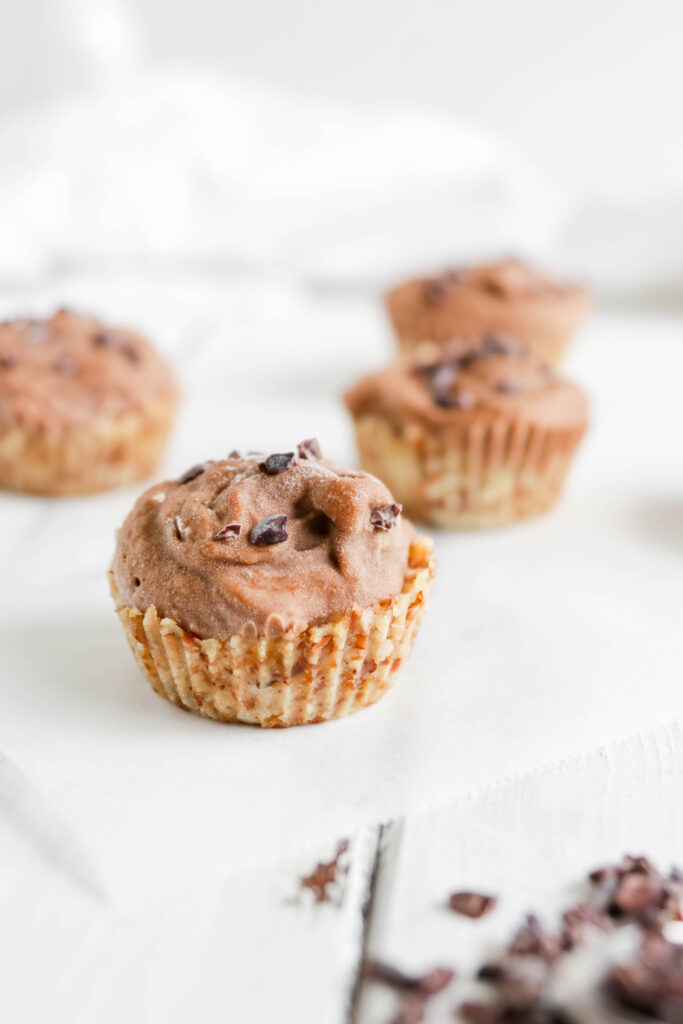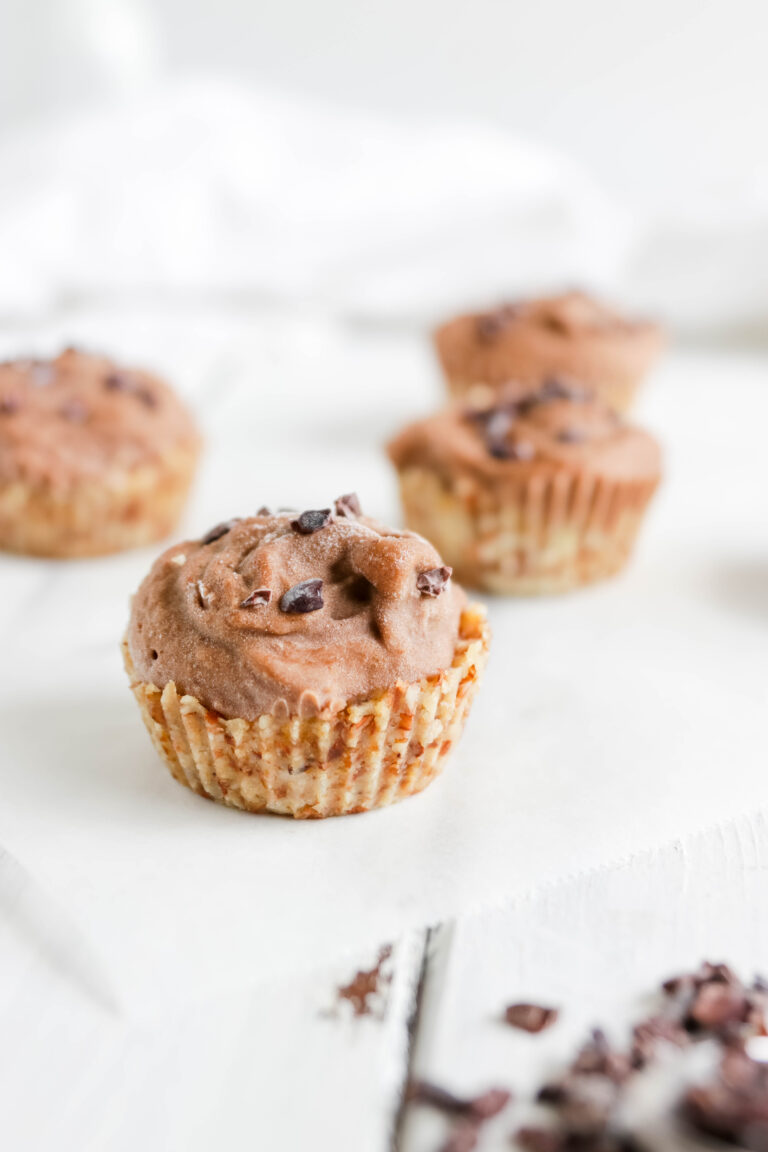 How To Make Ice Cream Cups Base:
The base is simple yet delicious. I have an obsession with medjool dates and these cup bases are packed with delicious dates and almonds!
Throw these three ingredients in a food processor, blend until well combined. Once finished, take a large spoon full and press it into a lined muffin tin. I lined mine with these muffin silicone cups which are my FAVOURITE. Such a must have in the kitchen!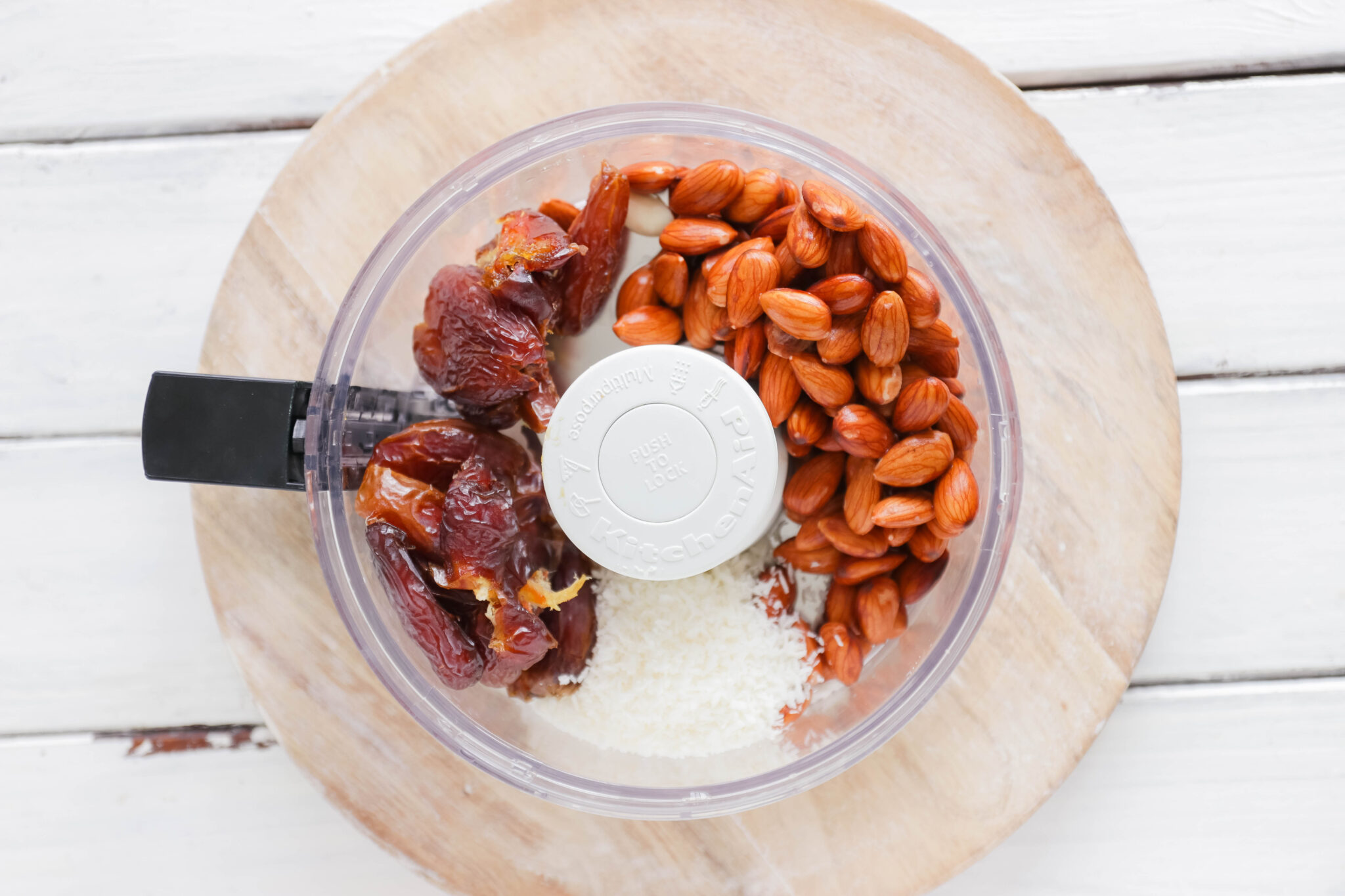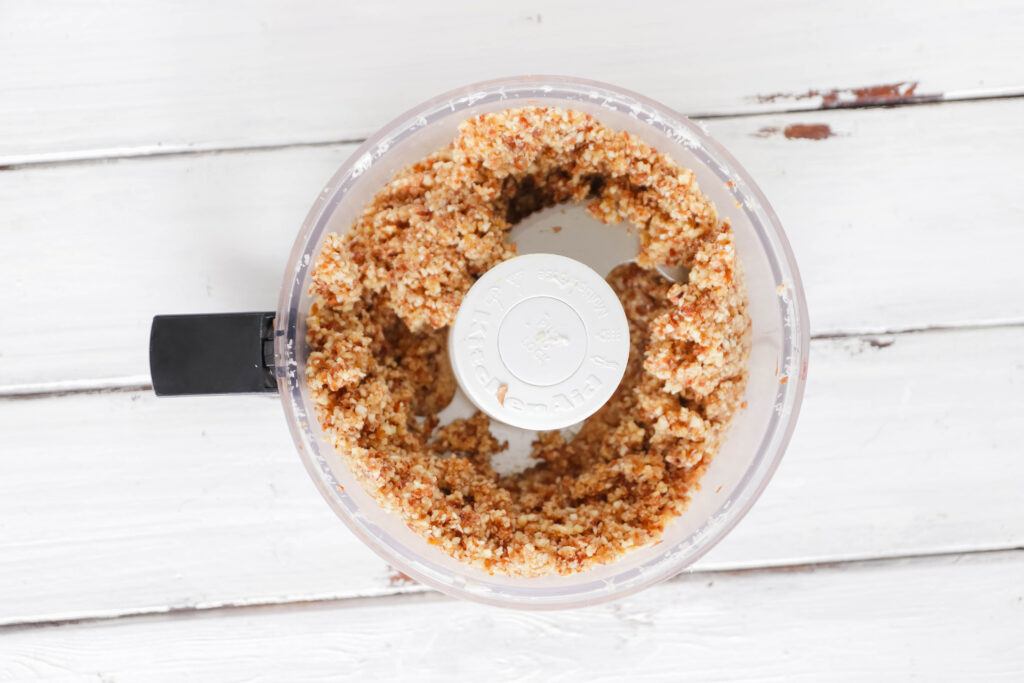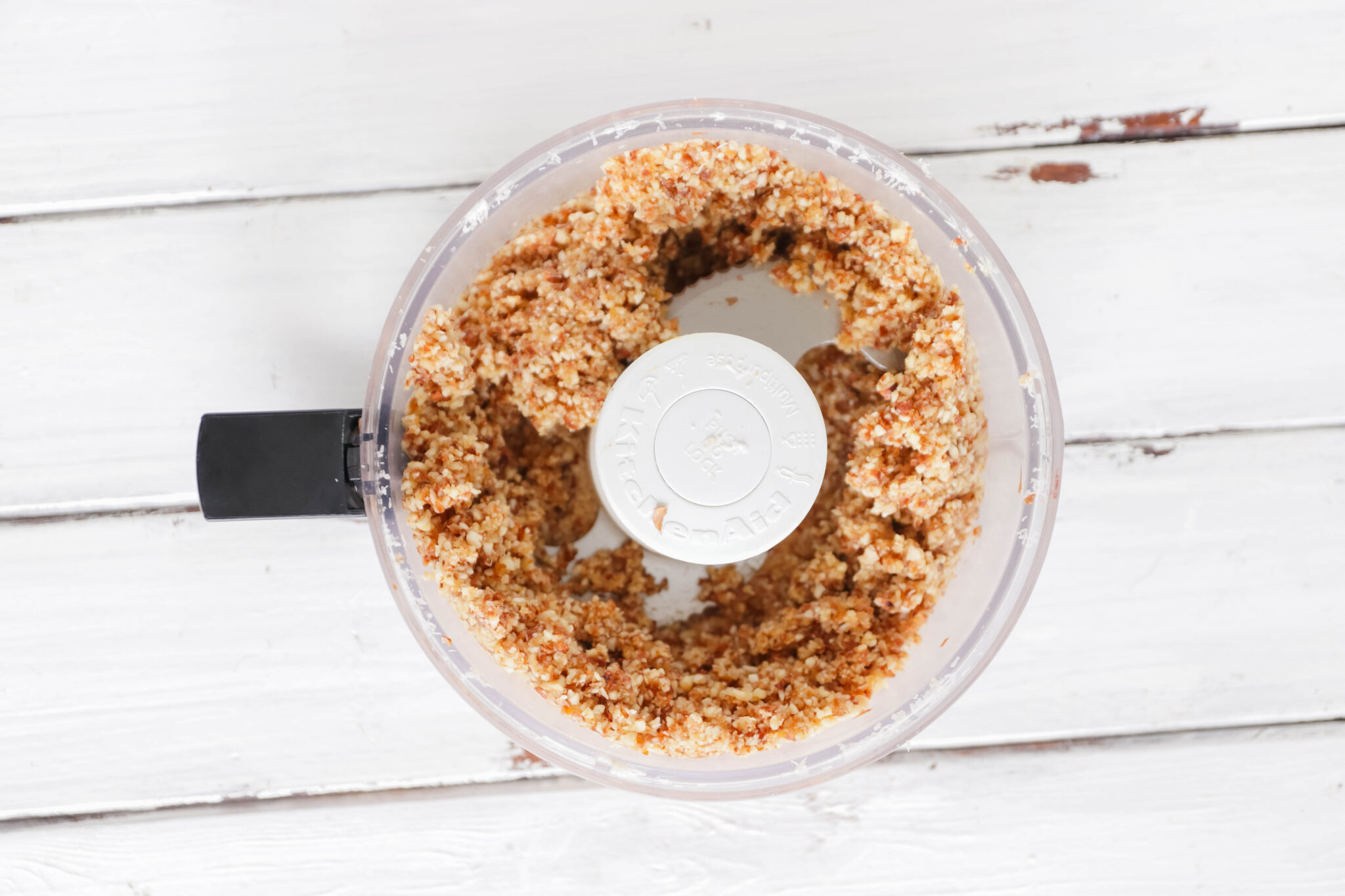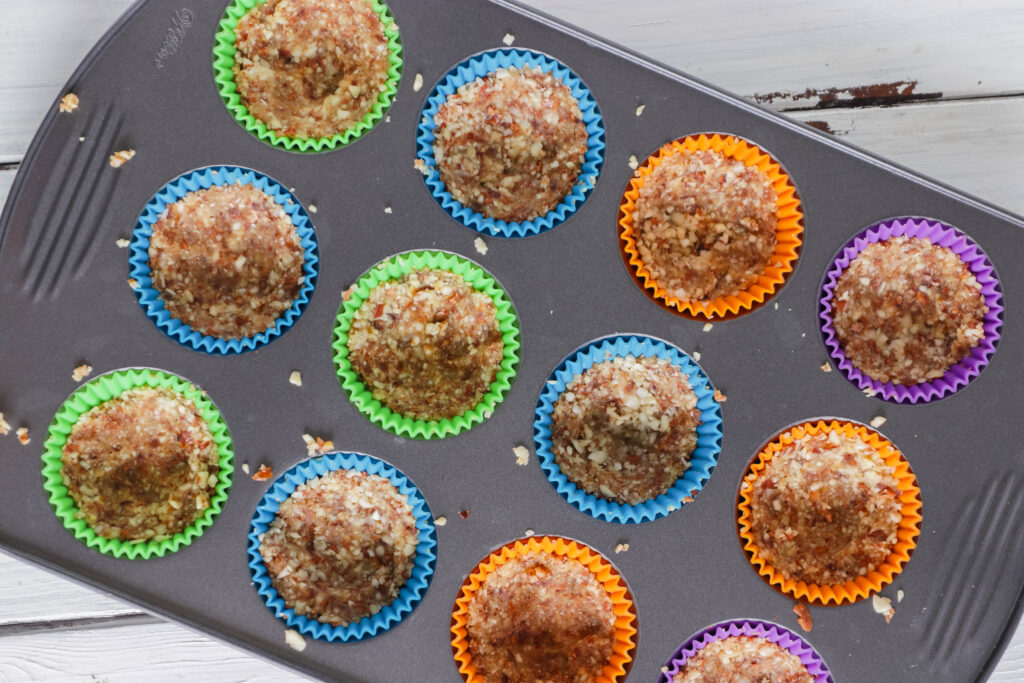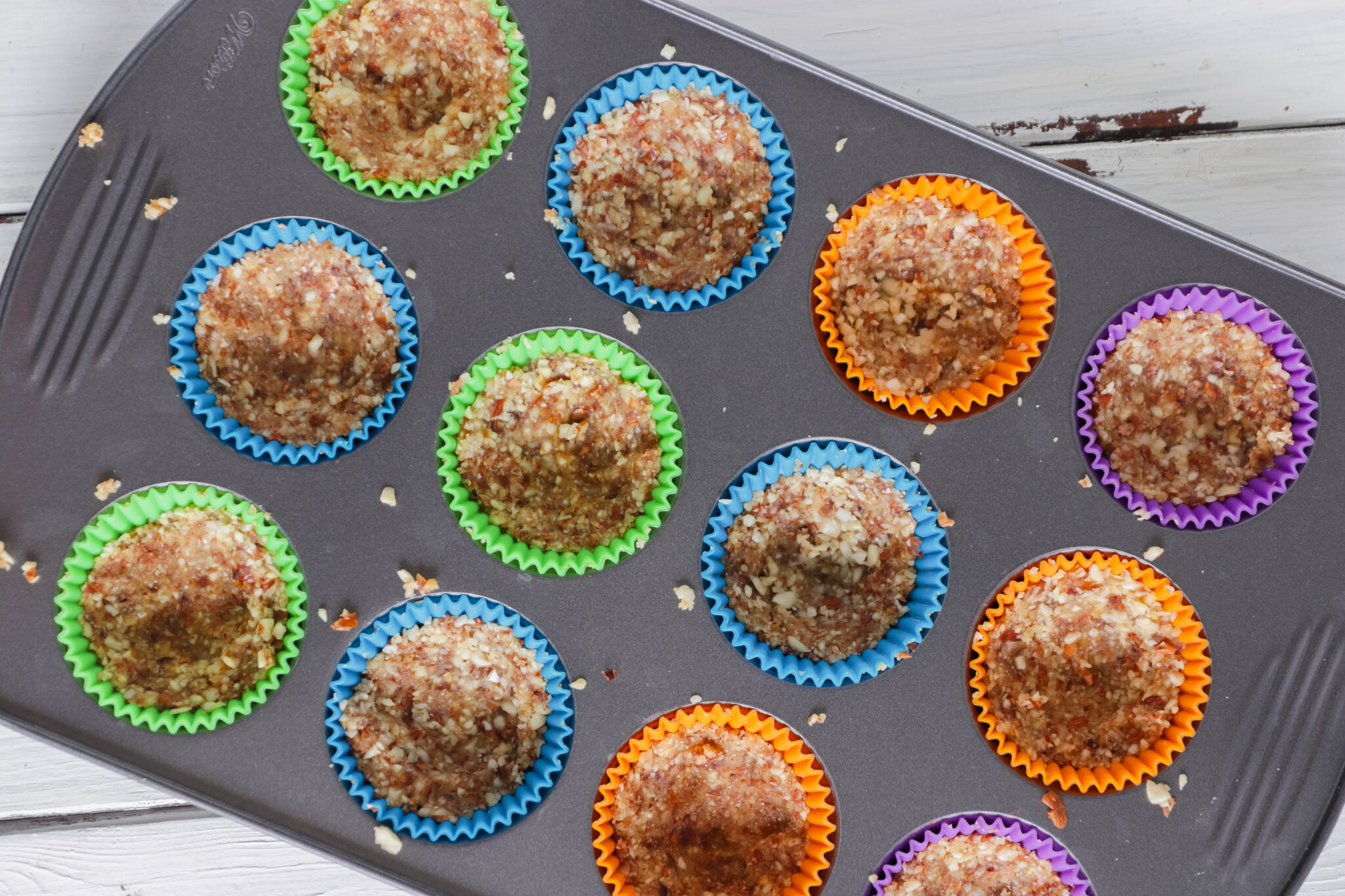 How To Make Dairy Free Ice Cream:
Making dairy free ice cream using bananas is actually SO simple. All you have to do it freeze bananas, then blend all the ingredients in a food processor or a strong blender.
You can choose what ever ingredients and flavours you want to add but in this recipe I used cocoa powder and peanut butter. This is by far my favourite combo for banana ice cream. I also used maple syrup to make it a little sweeter.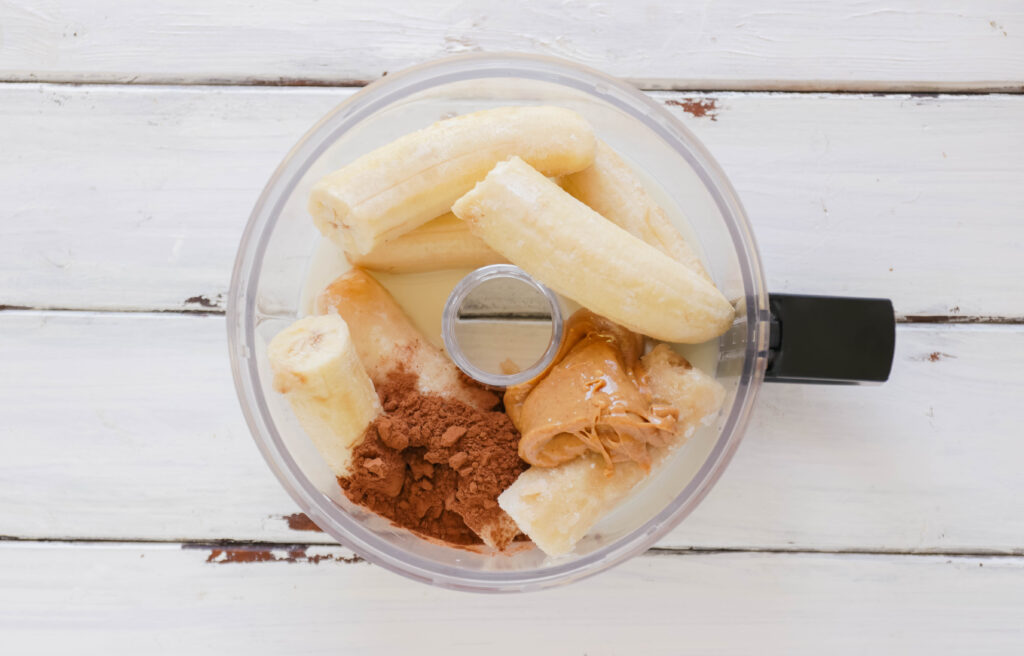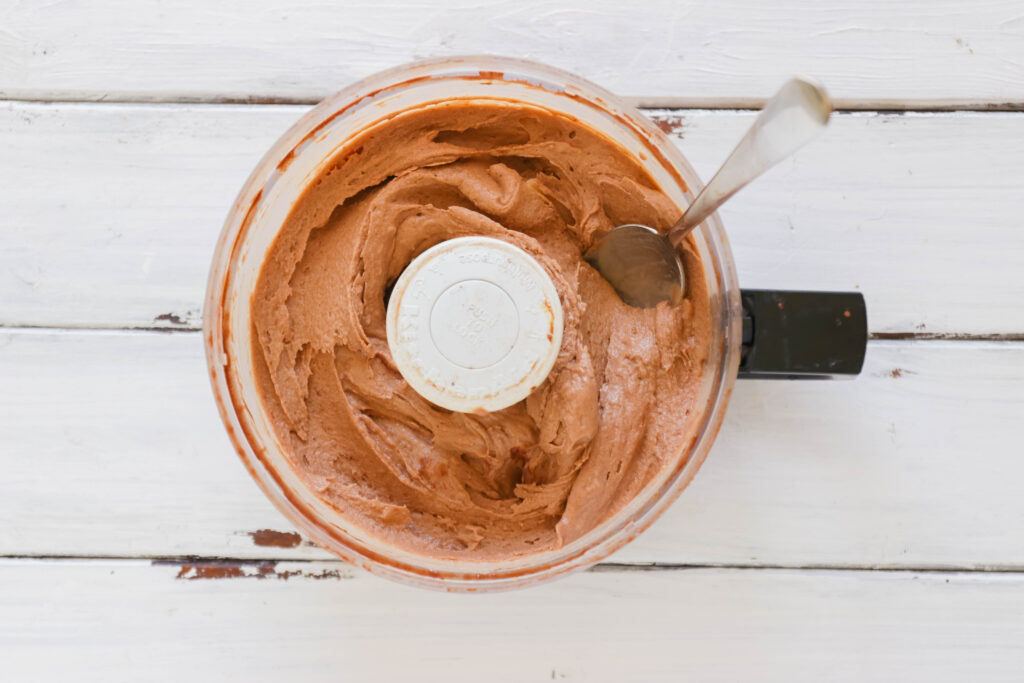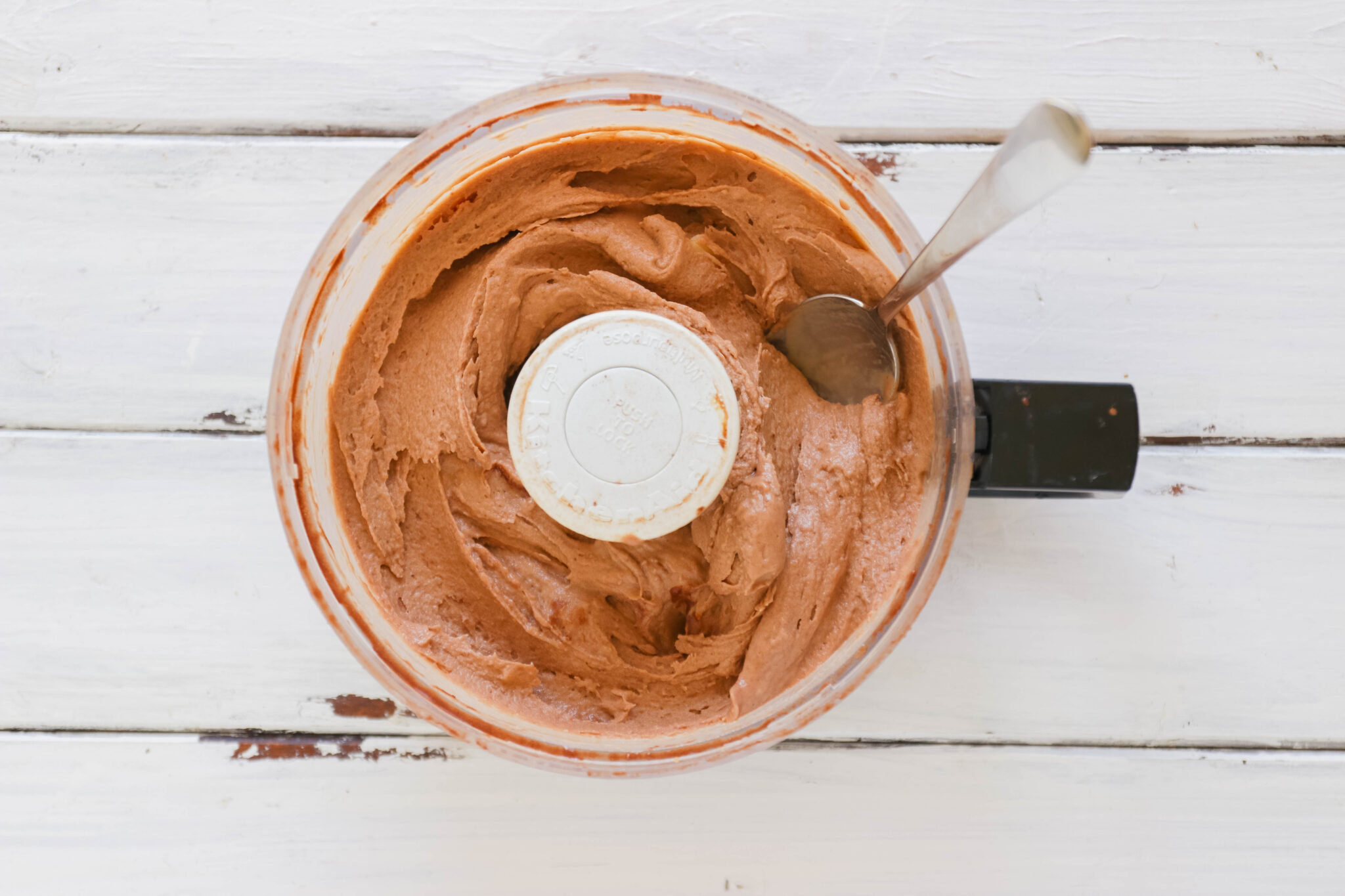 Once you have blended the banana ice cream. Get your frozen cup bases out of the freezer and scoop some of the ice cream into the muffin cups. Once you finish scooping into every one, add what ever toppings you would like, then place them back into the freezer for a few hours.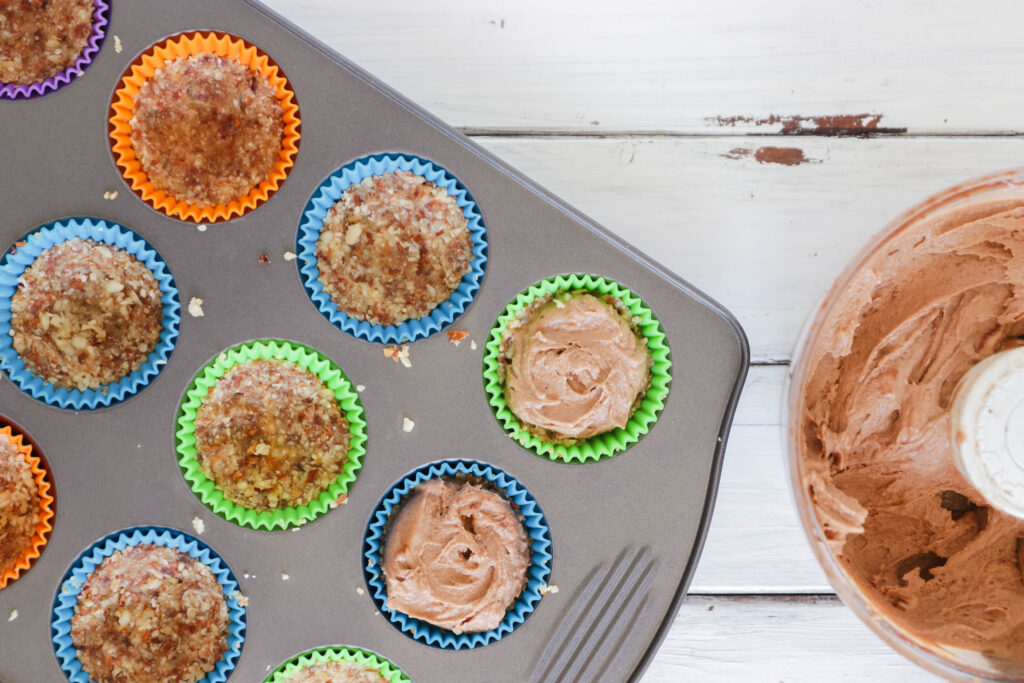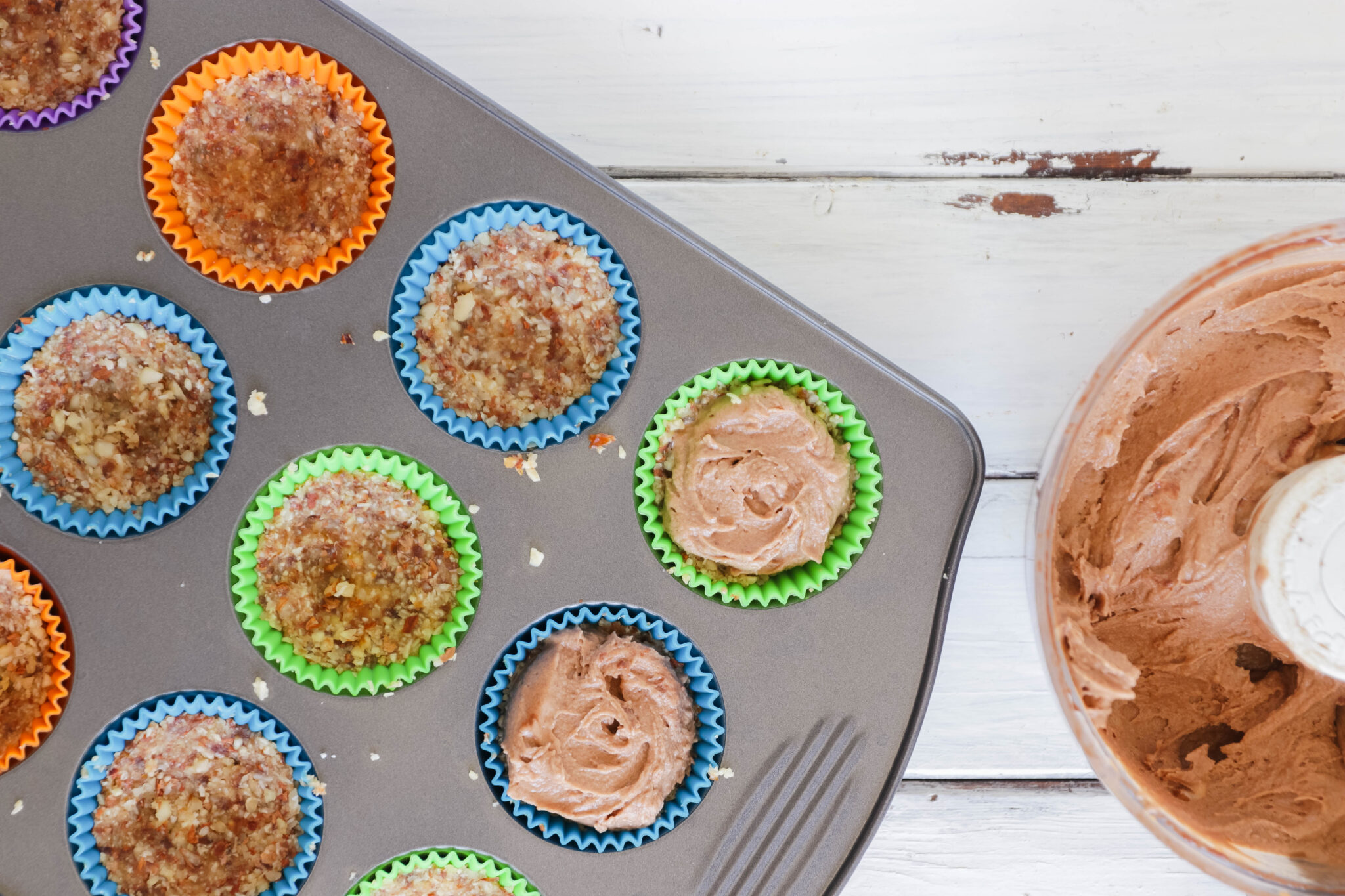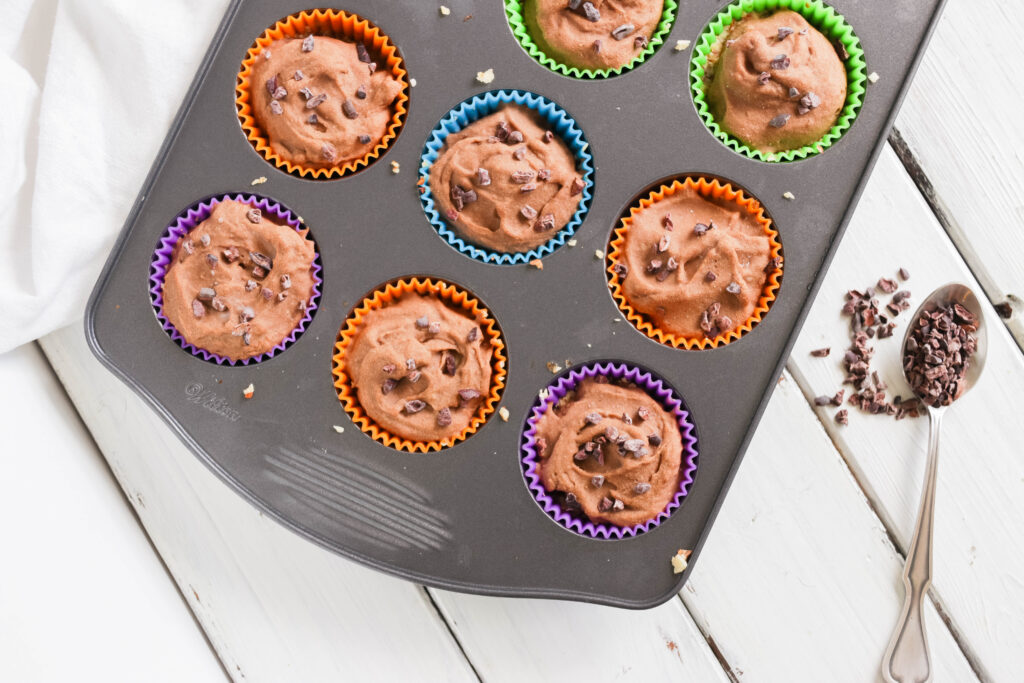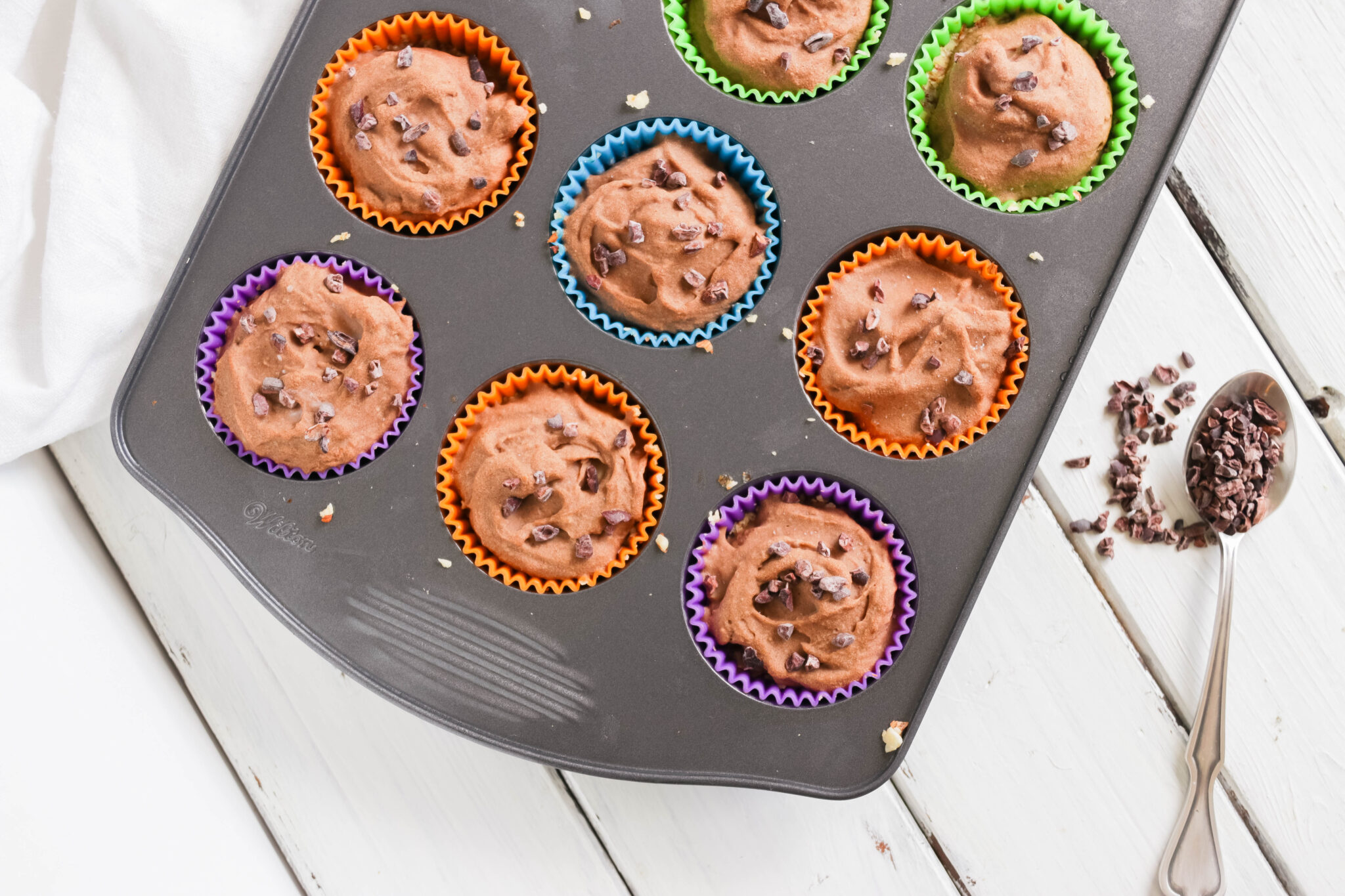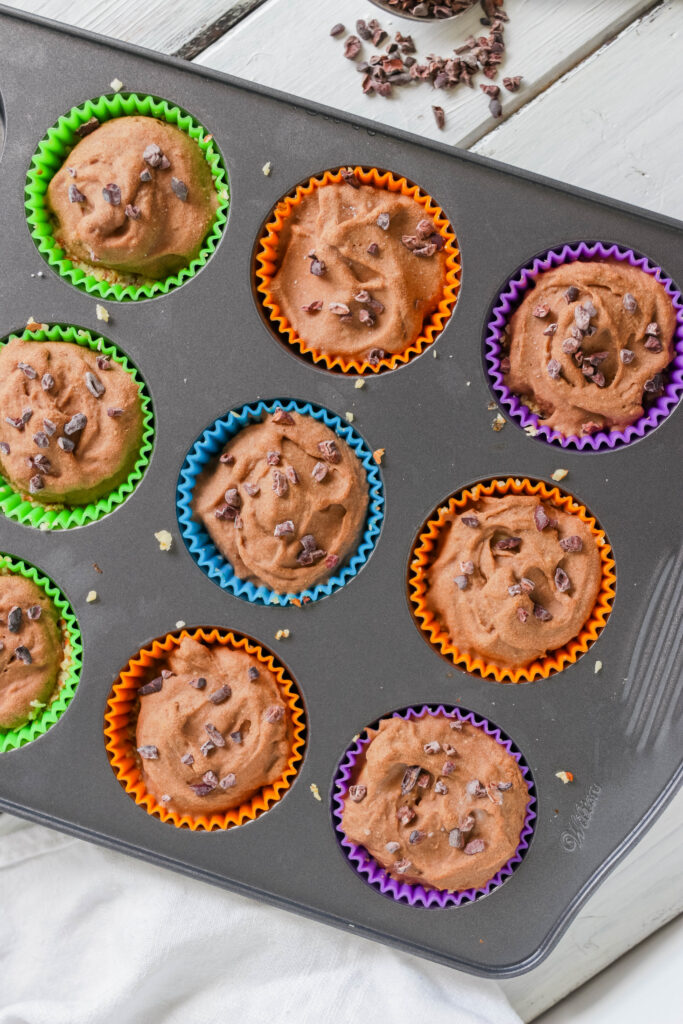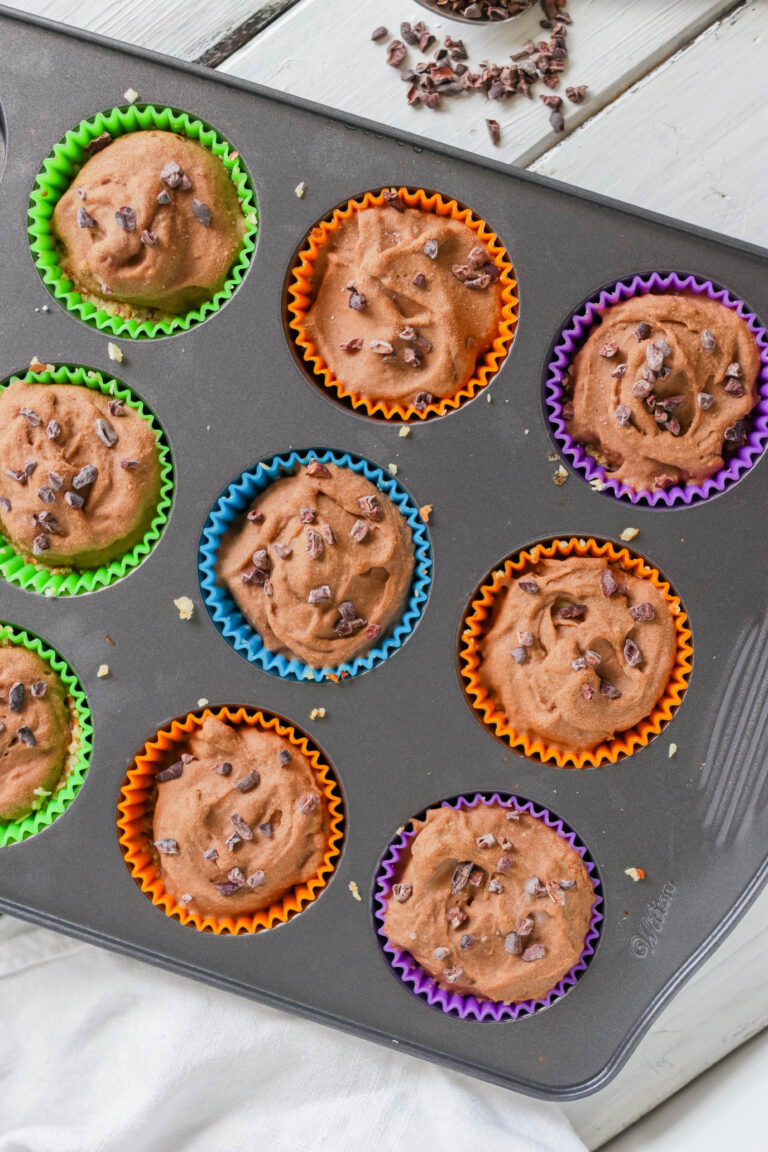 Thats pretty much it! Super simple yet insanely delicious! Swap your calorie and sugar filled desserts for something more like this!
More Homemade Vegan Desserts:
I hope you all enjoy this recipe!
If you make any of my recipes please tag your photos with #nikkisplate so I can see your beautiful creations! Any feedback in the comments below is greatly appreciated. I hope you have fun!
Until next time,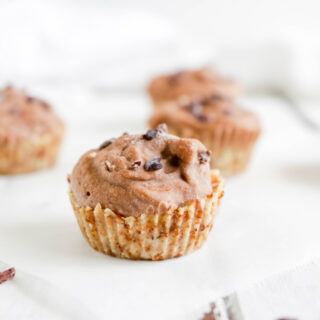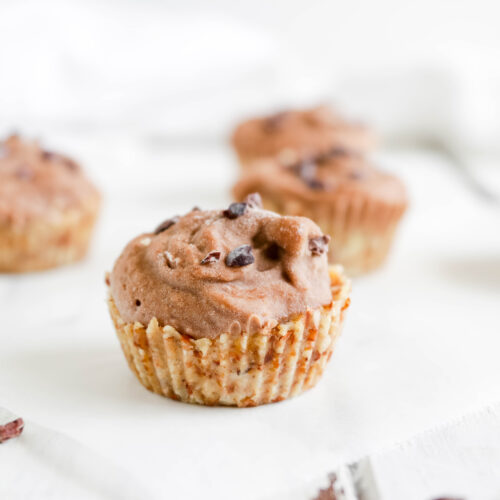 Chocolate Peanut Butter Ice Cream Cups
Vegan, dairy free and gluten free banana ice cream bites packed with cocoa and PB flavours.
Instructions
For Base Layer
Soak almonds over night in water OR soak in boiled water for one hour.

In a food processor, pulse medjool dates, almonds, and coconut until well combined.

Take large spoon fulls (golf ball size) of base layer mix and press down into a lined muffin tin. I used silicone muffin inserts.

Freeze for at least 1 hour.
For Ice Cream Layer
Freeze over ripped bananas overnight.

Combine all ice cream layer ingredients in a strong blender or food processor. Pulse until smooth.

Scoop ice cream onto base layer. Sprinkle toppings. Freeze for atleast 1 hour before serving.
Chocolate Peanut Butter Ice Cream Cups; Vegan, dairy free and gluten free banana ice cream bites packed with cocoa and PB flavours.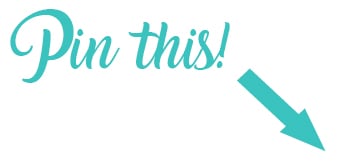 BEST SELLERS