This coconut berry chia pudding is packed with protein and seconds as a sweet treat!
Disclaimer: this post may contain affiliate links, and every purchase made through these links will give me a small commission (at absolutely no extra cost for you!) AS AN AMAZON ASSOCIATE AND REWARDSTYLE MEMBER, I EARN FROM QUALIFYING PURCHASES. See Privacy Policy for additional info.
Happy 4th of July to all my American friends out there! We celebrated Canada Day this past weekend. It was a great time. Lots of tasty drinks and food.. enough to put you into a food coma thats for sure! We spent the weekend at my grandparents house. They live on a massive lake that has access to this cute little pub/bar. We boated around, then stopped there for delicious drinks and listened to some live bands right on the water. It was lovely! What did you all do for Canada Day/July 4th??
This recipe is one. of my favourites to eat at night. It is lower on the carbs but packed with healthy protein. Did you know chia seeds are considered a super food! More of a reason to eat them right? I'd say so!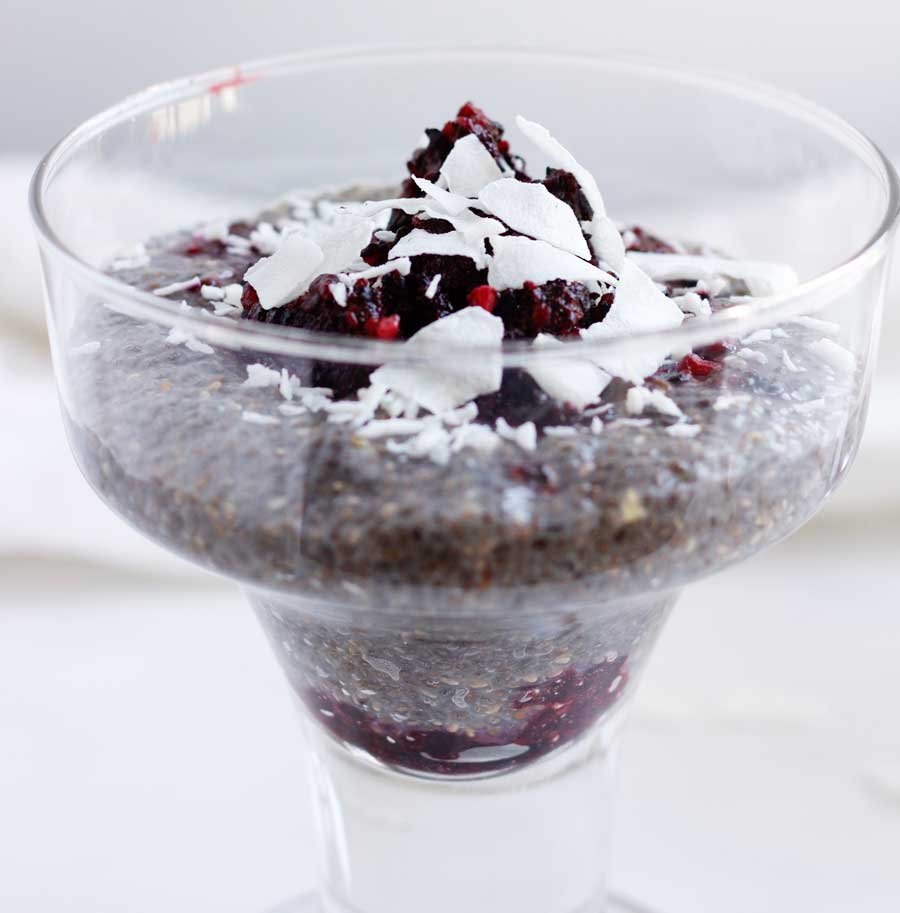 Coconut and Berry Chia Pudding Ingredients:
Chia Seeds
Coconut Milk
Unsweetened Shredded Coconut
Mixed Frozen Berries
Protein Powder (of choice)
You can find more information on superfoods right in my pantry section of this blog. I love talking about what is in my pantry, and chia seeds are a staple for sure! If you don't have chia seeds in your pantry, you need to go out and get some right now! No pressure of course...
I have put chia seeds in so many recipes on my blog. I can't even tell you how many actually.. My mom was actually the first person to introduce me to chia seeds, but I was not a fan with the way she fed them to me. She sprinkled them into yogurt and ate it right away... it wasn't the best to be honest (especially because now I don't eat diary).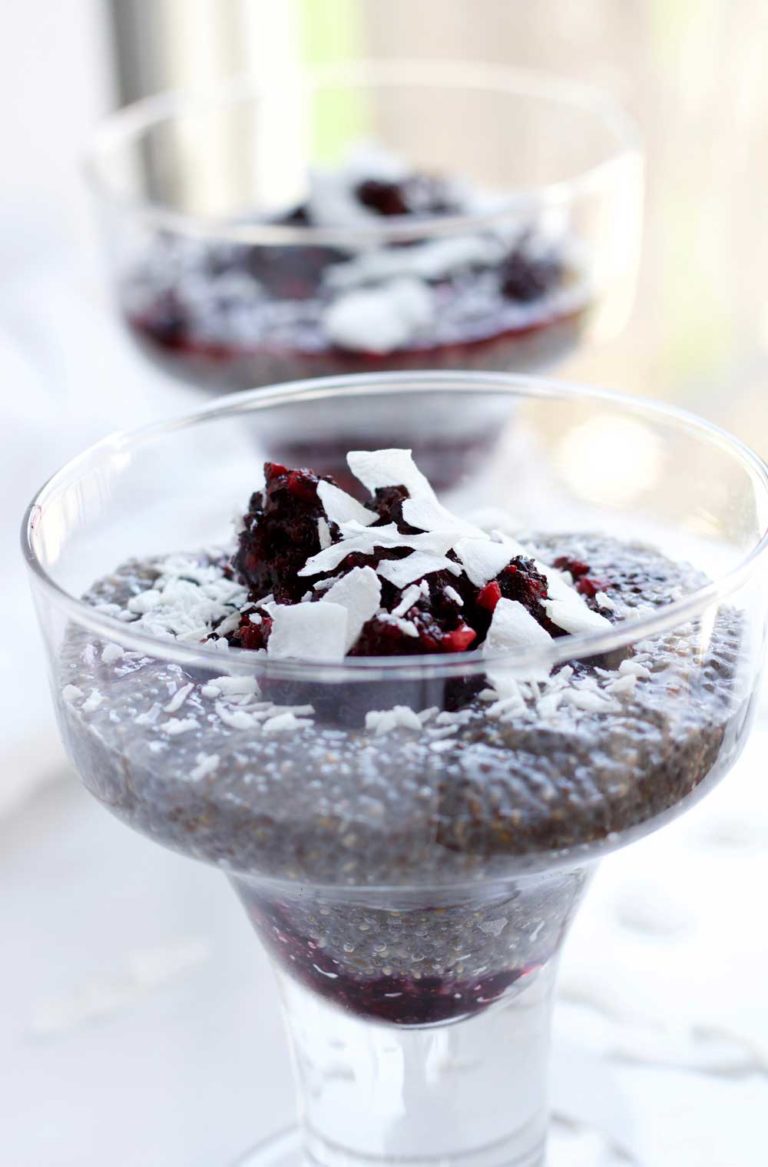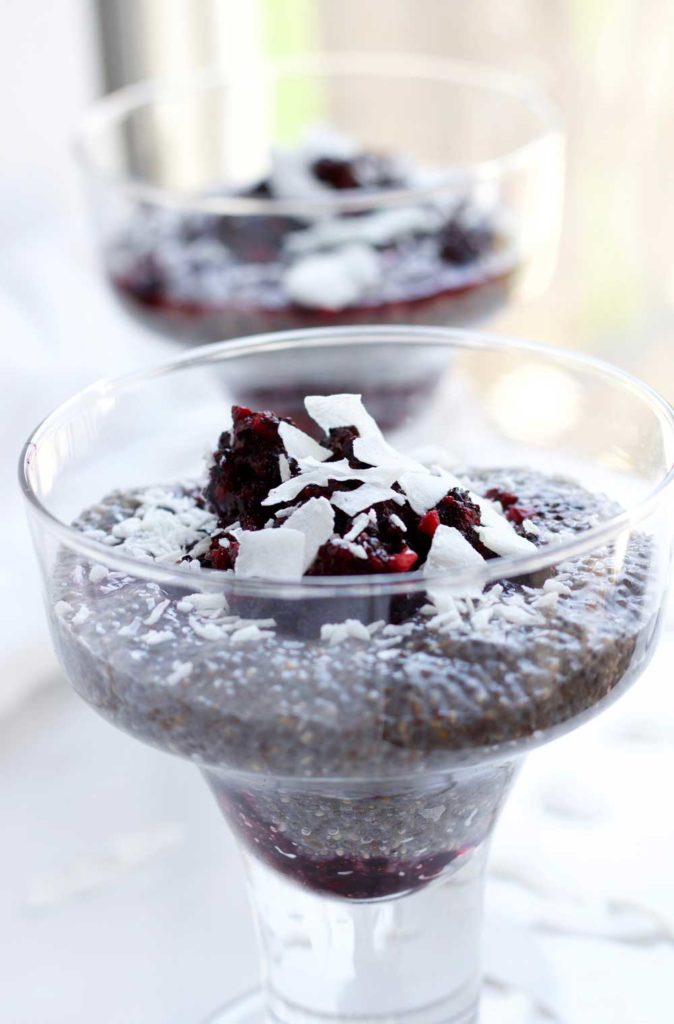 The best way to eat chia seeds is to soften them up by putting them into water first! Let them soak in the water for 30 minutes.. then add additional ingredients and eat!
I find eating plain jane chia seed pudding gross.. if we are being honest here. I need to add things to the pudding to give it that extra boost it needs. I love adding natural sweeteners like agave or maple syrup.. but my all time favourite is mixing in berries and protein powder!
If you have any questions about this recipe, leave it in the comment section below and I'll make sure to get back to you on it!
If you make any of my recipes please tag your photos with #nikkisplate so I can see your beautiful creations! Any feedback in the comments below is greatly appreciated. I hope you have fun!
Enjoy this chia seed pudding friends!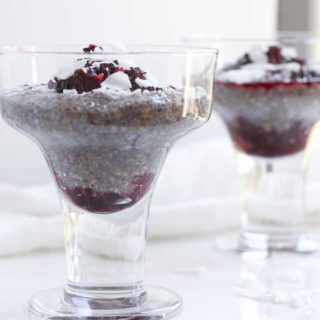 Coconut and Berry Chia Seed Pudding
chia pudding is packed with protein and seconds as a sweet treat
Ingredients
3

cups

unsweetened coconut milk

½

cup

chia seeds

1

cup

mixed berries

(frozen or fresh)

1

scoop

protein powder of choice

(I used vanilla flavoured)

Coconut shavings for topping 
Instructions
Combine the coconut milk and chia seeds in a large bowl. Let sit for 5-10 minutes and then whisk to avoid clumps.Turn in berries and protein powder.

Cover and chill in the fridge for 1 hour.Stir well before serving.

Sprinkle with coconut shavings.

Leftovers will keep in an air-tight container in the fridge for 3-5 days
Don't forget to pin this image below! Share this delicious recipe with the rest of Pinterest world! Also make sure to follow my account to see when I post new recipes or home inspired content at Nikki's Plate.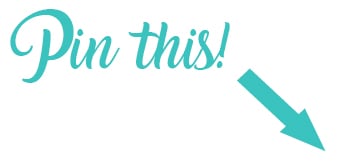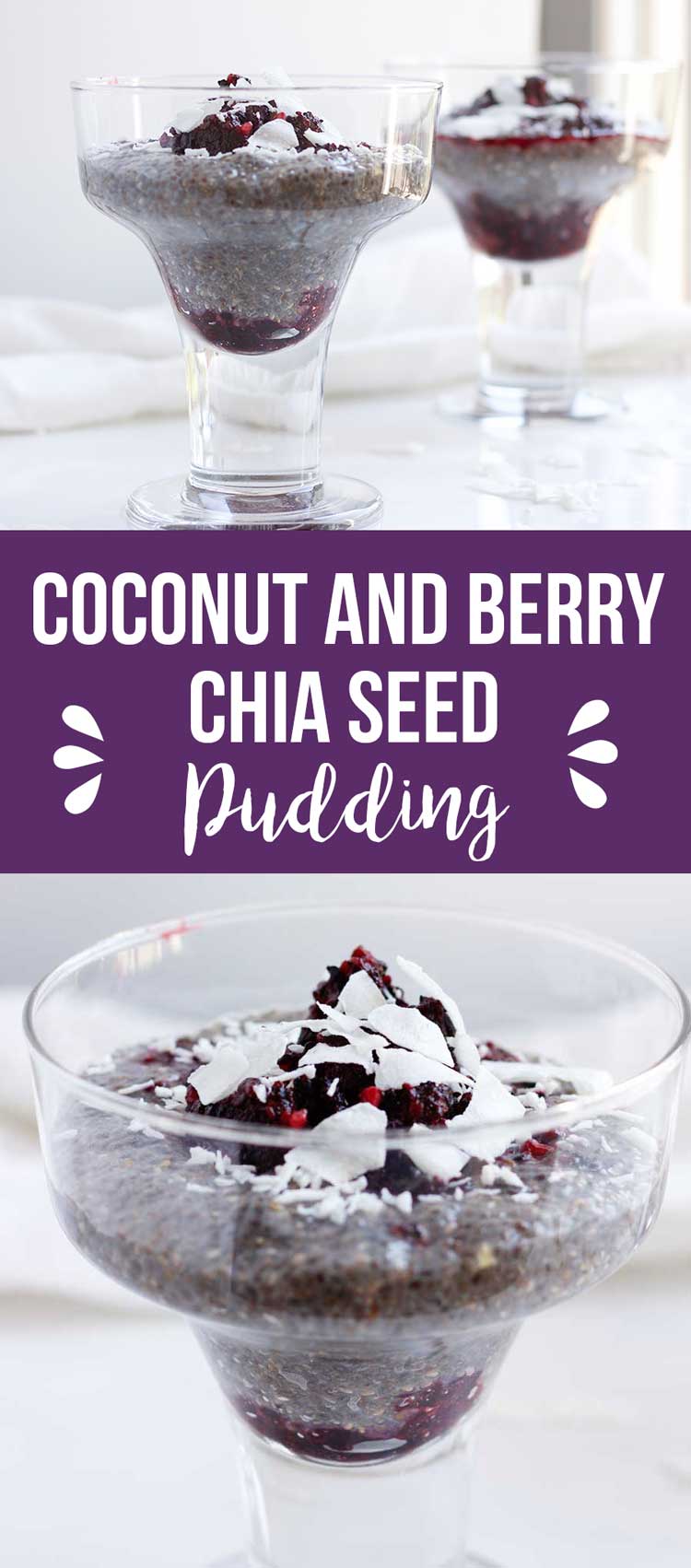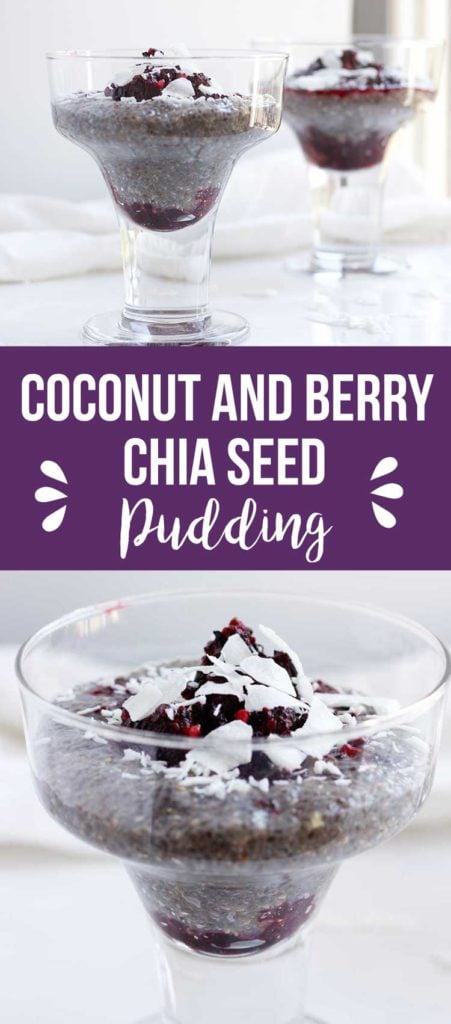 BEST SELLERS