Working from home allows you to adjust everything to your specific preferences. Coders must take into account many different points that have a significant impact on productivity. Coders typically spend long hours sitting at their desks, often repeatedly using the same posture and hand movements.
Disclaimer: this post may contain affiliate links, and every purchase made through these links will give me a small commission (at absolutely no extra cost for you!) AS AN AMAZON ASSOCIATE AND REWARDSTYLE MEMBER, I EARN FROM QUALIFYING PURCHASES. See Privacy Policy for additional info.
Therefore, an ergonomic desk setup is crucial to your working process. It reduces the risk of injury, increases productivity, improves overall health, and even boosts creativity. An ergonomic desk setup can help you focus on your work and complete tasks faster by reducing distractions and discomfort.
An ergonomic desk setup can help improve blood flow, reduce stress on the body, and encourage movement and activity throughout the day. A comfortable and inviting workspace can help boost creativity and inspiration. However, there are some problems that even the most ergonomic desk setup can't fix when it comes to coding.
When you don't know why your code does not work, turn to reliable companies like MyCodingHomework to get assistance from more experienced programmers. You can turn to them anytime and get immediate, undivided attention from qualified experts. Such companies can reduce the level of stress, just like it is in the case of a cozy working space.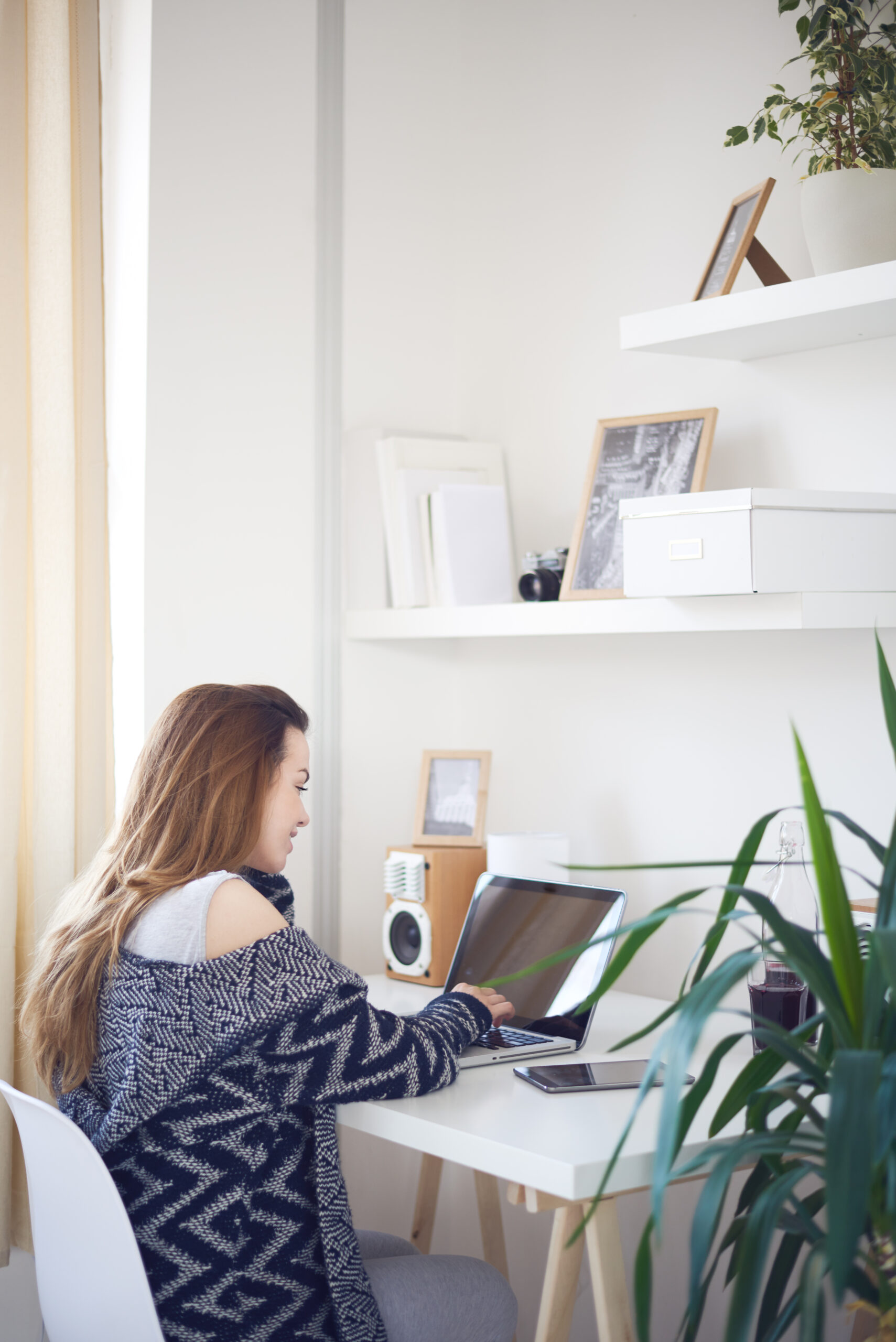 How to Create a Cozy and Ergonomic Desk Setup
Here are some practical tips and things that you will need to achieve the most ergonomic and comfortable desk setup.
Ergonomic desk and chair. Let's start with the most important things. A comfortable and supportive chair, paired with a desk that fits your height perfectly, can reduce the strain on your back, neck, and shoulders. When selecting a chair, look for one with good lumbar support, adjustable height, and adjustable armrests. Choose an ergonomic office chair with many adjustable options to avoid back pain. The desk should be the right size so that your arms are at a 90-degree angle and your feet are flat on the ground. You don't want to feel pain in your arms after a hard work day. Speaking about pain, buying an adjustable-height table is another advantage. You will be able to switch from sitting to standing. It will help you avoid back pain throughout the day.
Perfect lighting. Good lighting is important for many reasons. It reduces fatigue and takes the pressure off your eyes. Make sure your workspace is well-lit, with natural light if possible. Avoid glare on your computer screen by positioning it at a right angle to the window. Consider using a desk lamp to illuminate your work area if needed. Again, use an adjustable lamp to correct the angle of its light. The perfect choice for a coder would be a combination of natural and artificial light.
Lowering the noise. Reducing ambient noise can help you improve concentration and focus. You can achieve this with noise-canceling headphones, white noise machines, or even just closing doors and windows. If you prefer music, consider instrumental or ambient music that can help you concentrate on code writing without distracting you. When you buy headphones, try them on to make sure they do not cause any unnecessary pressure. Remember that you might need to wear them all day long.
Ergonomic keyboard and mouse. Invest in a comfortable keyboard and mouse to work without straining your wrists, hands, and fingers. Look for keyboards with soft, quiet keys that are easy to press. Consider wireless keyboards. You will have more freedom of movement. Also, learn what additional features like macro-programmable keys might come in handy. Think about getting an ergonomic wireless mouse designed to reduce strain on your hand and wrist. The mouse you buy can also have additional features like controlling multiple computers to transfer text and files between them.
Monitor. Ensure your monitor is placed at a comfortable distance and angle so you don't have to strain your eyes or neck to see it. Ensure that the top of the screen is at or slightly below eye level, and the screen should be at least an arm's length away from you. On top of that, consider having two monitors to simplify the working process. Then, you will be able to see more than one window open at a time. Look at a dual monitor stand that will help you organize your working space.
Keeping your desk organized and clean. A tidy workspace can help reduce stress and increase productivity. Use desk organizers and tray systems to arrange your supplies, papers, and files. Keep only the essentials on your desk and put away anything you're not using. Keep your cords and cables organized using a cable organizer, cable ties, and clips. Your desk will look tidy, and there will be no tangled mess of cords. You can also consider using a cable tray or a box to hide your cables. Decluttering your desk will help you stay motivated. Tons of dirty coffee cups and piles of all kinds of papers do not bring the necessary inspiration. Some coders like to have a creative mess in their working places. If it is a controlled mess and you know where to find everything you might need, then so be it.
Footrest. Using a footrest can help you improve circulation and reduce strain on your legs and feet. A simple footstool or a stack of books can work well as a footrest. Make sure it's at a comfortable height and position. Coders do not use their legs while working. Therefore, you need to pay attention to keeping them in shape to avoid further health problems.
Personal touches. Adding plants, artwork, or other personal touches to your workspace can help create a cozy and inviting atmosphere that promotes creativity and inspiration. Choose items that make you happy and comfortable, helping you feel relaxed and focused.
After organizing your working space, don't forget to use it properly. Maintaining a good posture can help prevent back and neck pain. When sitting, ensure your back is straight. It is necessary to take care of your health when you sit all day and have limited physical activity.
BEST SELLERS