A curry lentil and turkey stew cooked in a slow cooker. Hearty and warm, protein packed, warm curried tomato based stew. Gluten Free and Dairy Free.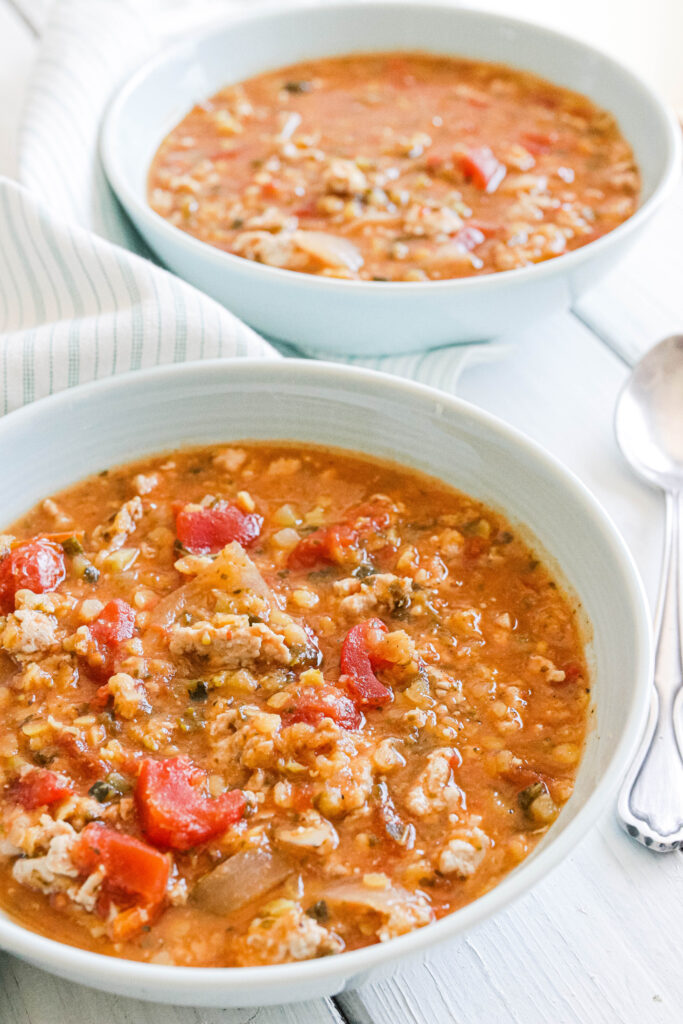 Disclaimer: this post may contain affiliate links, and every purchase made through these links will give me a small commission (at absolutely no extra cost for you!) AS AN AMAZON ASSOCIATE AND REWARDSTYLE MEMBER, I EARN FROM QUALIFYING PURCHASES. See Privacy Policy for additional info.
Hi beauties!
Coming at you with a delicious warm and hearty stew. Now just so you know, I did use a slow cooker for this recipe but you can totally do it on stove top too, you just need to babysit it a little more than you would if you were to leave it in the slow cooker.
Slow cookers are actually the best invention..ever. I am a huge slow cooker, crock pot, pressure cooker fan. I love the idea of setting up your dinner in the morning, forgetting about it for 8 hours, then having a delicious dinner ready to go when you are hungry.
I also find that I am WAY more likely to eat healthy when I use my slow cooker... why? Because in the morning I am always motivated to eat healthy for the day, so If I make my dinner in the morning, it is more likely to be something healthy rather then the meals I make when I am starving at 6pm.
Slow cookers set up your day for success.
We just upgraded our slow cooker to a pressure cooker last year.. We got the Breville Pressure Cooker (not sponsored) and it is amazing. One huge plus for me with the cooker is that it is WAY easier to clean then our previous slow cooker. Our older slow cooker was just so heavy and didn't fit in the sink properly but this pressure cooker is light and fits right in the sink for easy washing.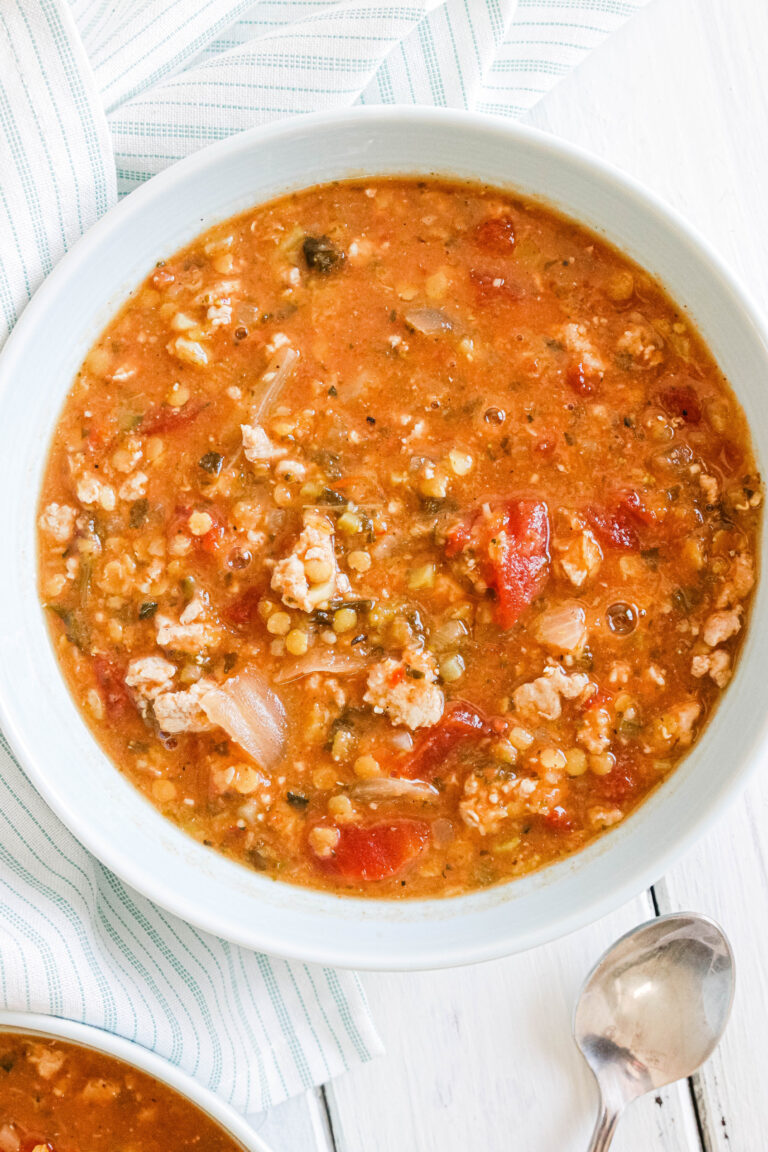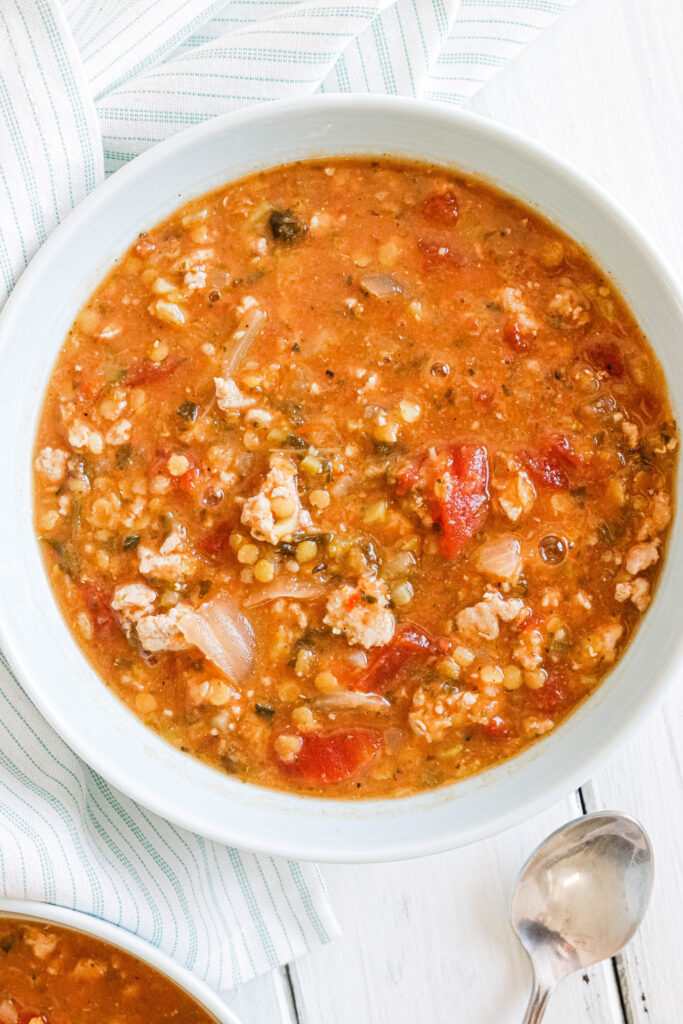 Anyways, enough about my slow cooker and more about this Curry Lentil And Turkey Stew recipe.
Super easy to make. You can legit make this stew from the things you have in your pantry/fridge right now. It was a "use up what I have" kind of recipe and it turned out to be deliciously amazing.
Curry Lentil And Turkey Stew Ingredients:
can of diced tomatoes
white onion
kale
celery
extra lean ground turkey
water
garlic cloves
Pretty straightforward and simple right? This is such an easy meal to make in the slow cooker at the beginning of the week, then you will have left overs for the rest of the week! Having healthy food in your fridge just sets yourself up for a successful week 🙂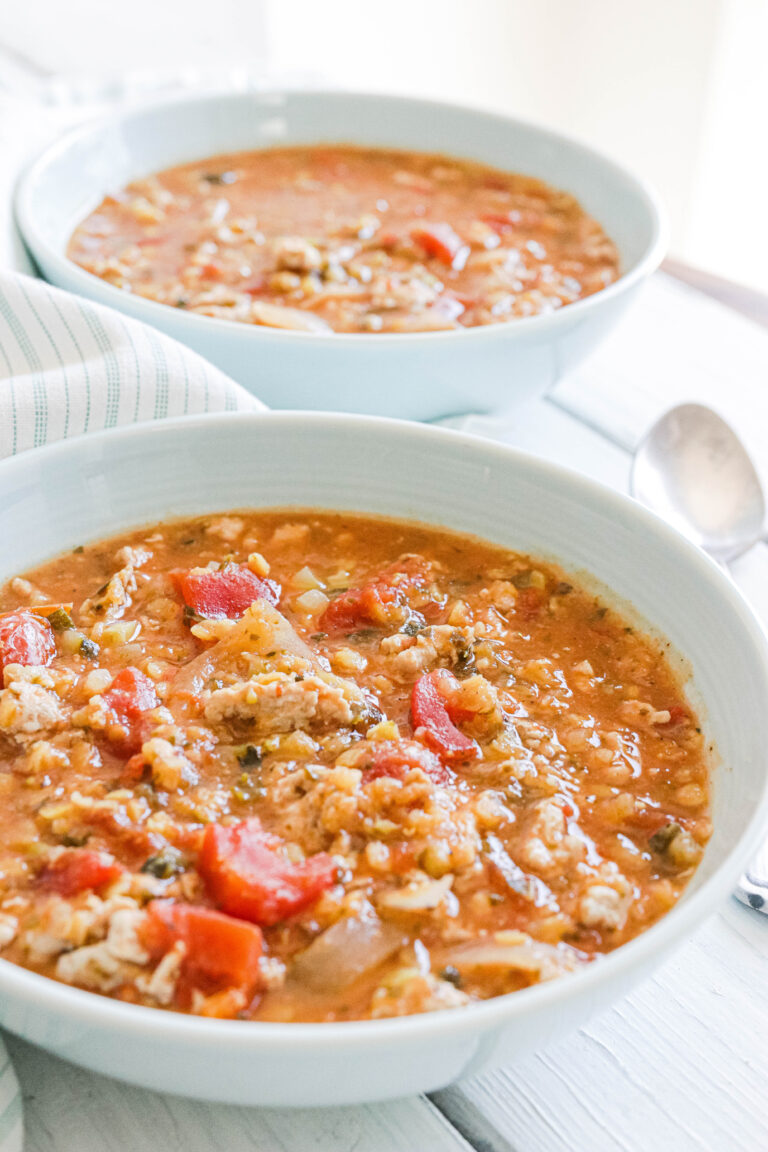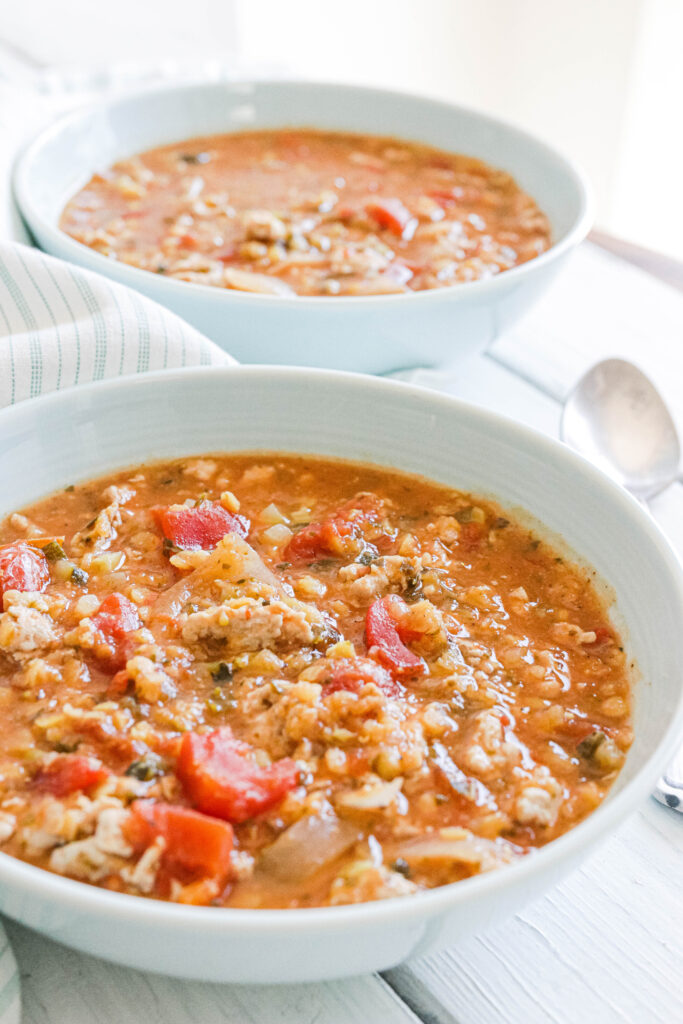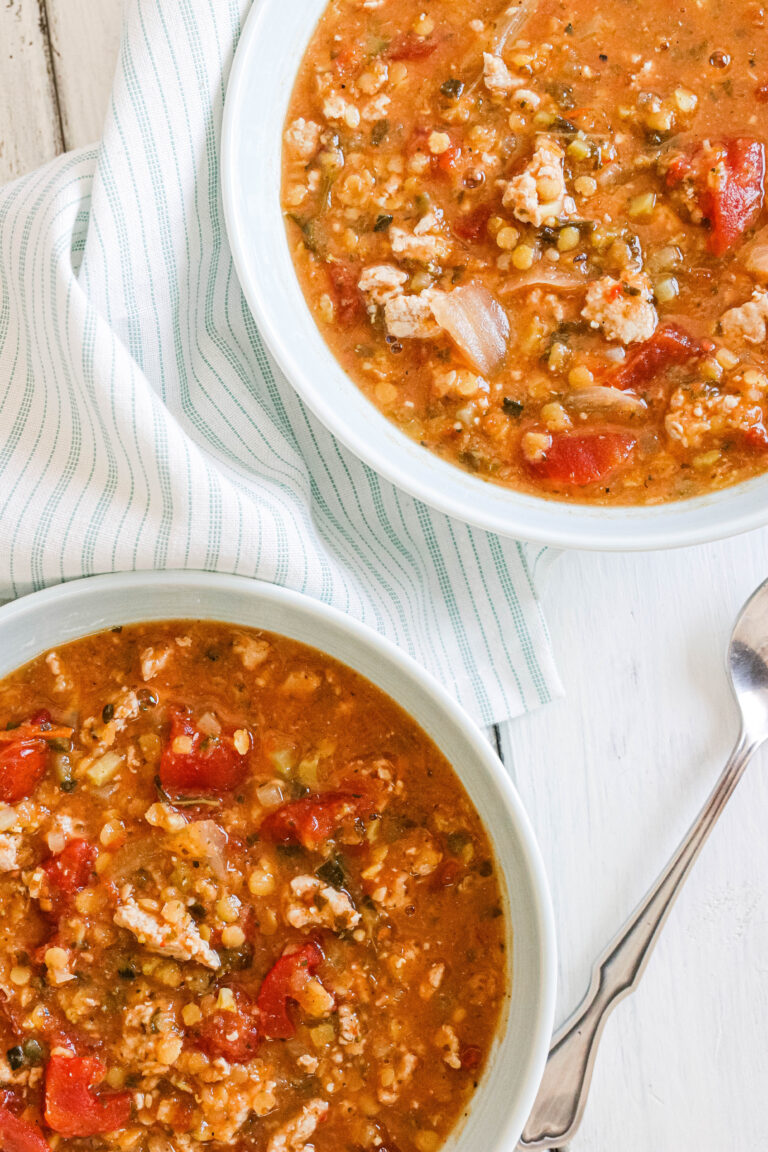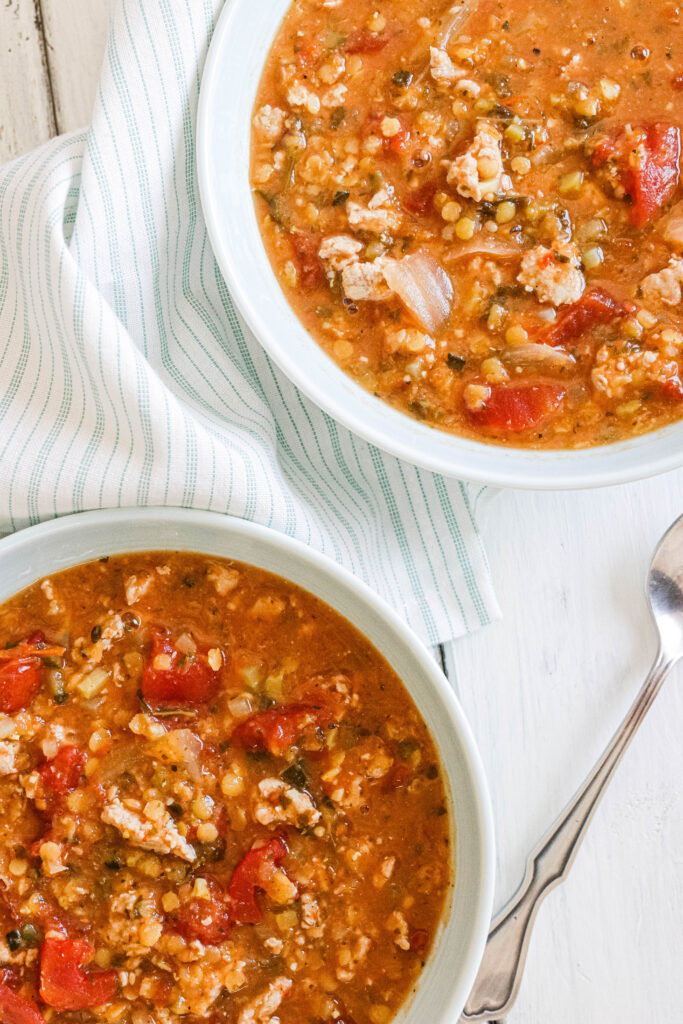 Turkey Lentil Stew Steps:
Turn your slow cooker on and add in the water. While it is heating up, prepare your produce (wash and chop) and open your can of tomatoes.
Add all ingredients (minus turkey) into your slow cooker (including seasonings). Stir with a large spoon.
Close the lid of your slow cooker and do not open it! Cook on high for 4 hours or low for 8 hours.
Once stew is finished, cook your ground turkey on stove top. I don't use any oil when cooking my ground turkey. I just let the juices from the meat do their thing!
Add your ground turkey and let cook for another 10-15 minutes. This ensures the turkey is juicy and not dried out from the slow cooker. I also just feel more comfortable pre-cooking meat before adding it to chilli/stew/soup to make sure its full cooked 🙂
Once all ready you can serve right away!
Stew Topping Options:
Hot sauce (my favourite is sriracha)
Sour cream or plain greek yogurt (to make extra creamy, not dairy free version obviously)
Extra salt and pepper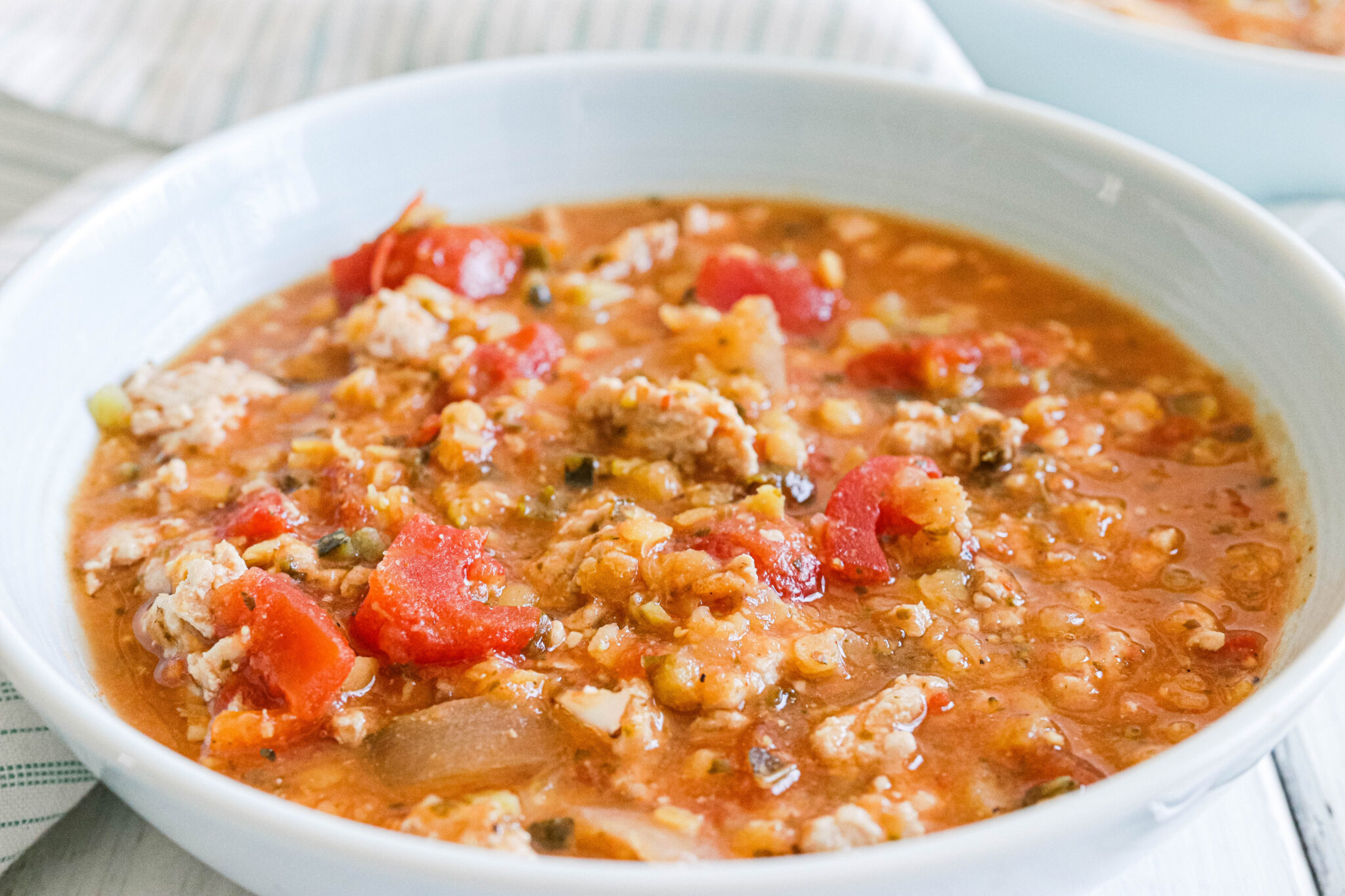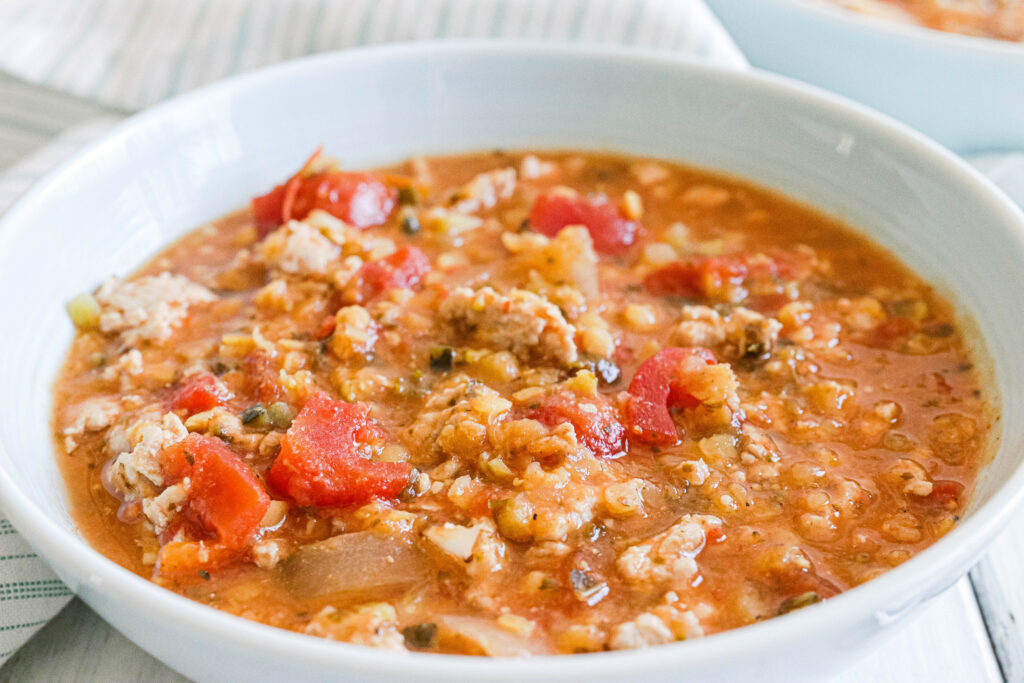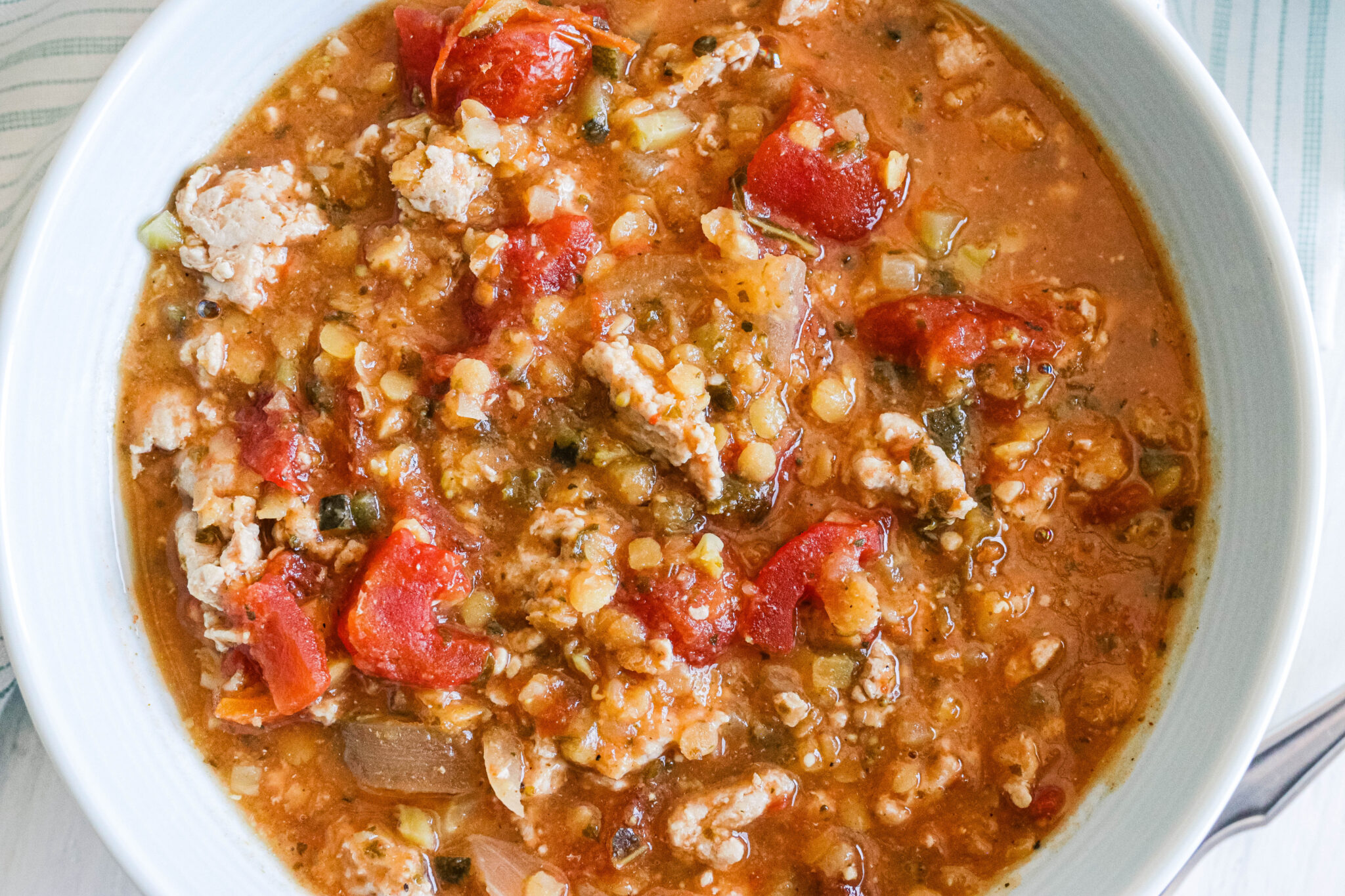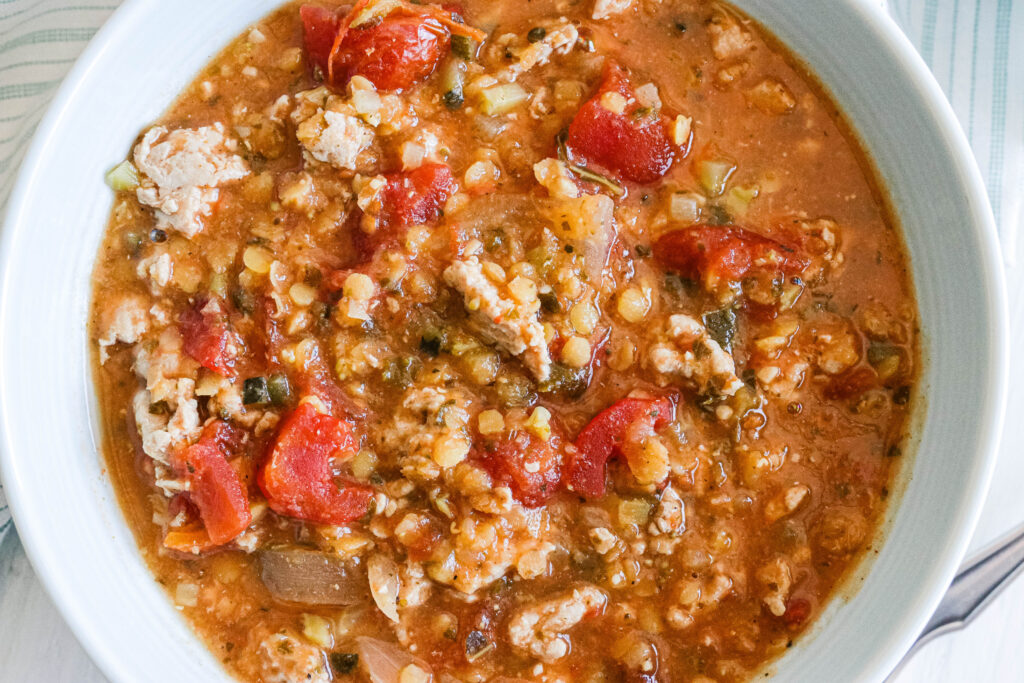 And that's about it! So before I waste anymore of your time, lets jump into the recipe now shall we!?
If you like this soup/stew recipe you will also love my Fire Roasted Sweet Potato and Tomato Soup and my Spiced Pumpkin Soup recipes. All gluten free and dairy free.
And if you still need more hot soup goodness, make sure you check out my 15 Creamy Vegan Soup Recipes where you can find some of my other favourite soup recipes from other bloggers like myself!
Until next time,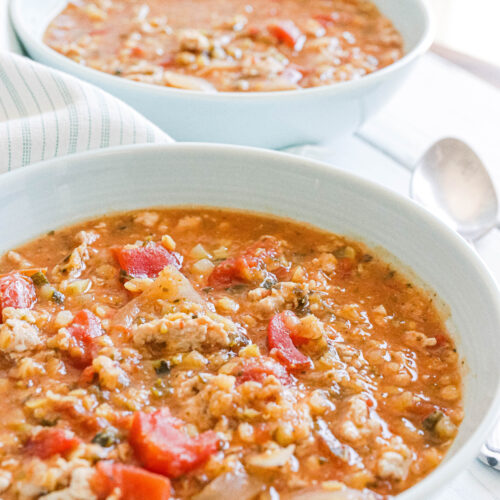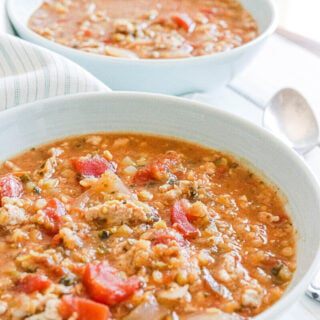 Slow cooker curry lentil and turkey stew. Hearty and warm, protein packed, curried tomato based with onions, kale and celery. Gluten Free and Dairy Free.
Equipment
Pressure Cooker or slow cooker
Ingredients
2

cups

water

1

can

diced tomatoes

low sodium

1

cup

Red lentils

rinsed

2

cups

kale

stem removed, finely chopped

1

cup

celery

finely chopped

1

cup

white onion

chopped

3

garlic cloves

diced

2

tablespoon

curry powder

1

tsp

pink salt

fine grain

1

pound

ground turkey

extra lean
Instructions
Pour water into your slow cooker and turn on low heat.

Prepare kale, onion, celery, garlic. Open can of tomatoes. Add these ingredients to the water as you go.

Rinse red lentils in a strainer then add to the slow cooker as well.

Stir in salt and curry powder.

Close lid and cook for 8 hours on low heat (or 4 hours on high heat).

With 30 minutes left on slow cooker timer, scoop two cups of stew into s blender. Blend and pour back into slow cooker. This gives a more creamy base to the stew.

Prepare turkey. Put ground turkey on frying pan, cook until not pink. Make sure you chop with your spatula as you cook to get the "ground" turkey. Once finished, drain any excess water in the pan and then add to slow cooker. Close lid and let it cook for another 15 minutes.
Notes
Store in sealed container in fridge for up to 5 days. Make sure you allow stew to cool before putting in fridge.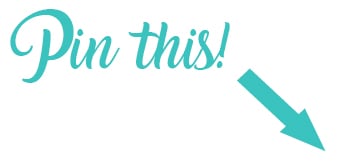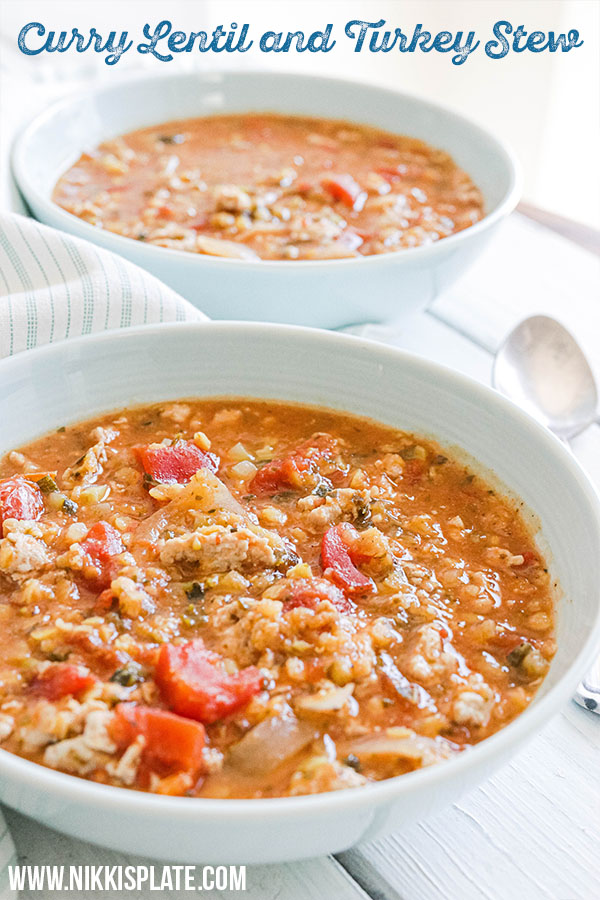 A curry lentil and turkey stew cooked in a slow cooker. Hearty and warm, protein packed, warm curried tomato based stew. Gluten Free and Dairy Free.
BEST SELLERS