Drift of Mist Sherwin Williams Paint Color Ideas; Sherwin Williams drift of mist is a trending beige grey paint color with hints of off white creamy tones. This post will review this color and give lots of inspiration photos!
Disclaimer: this post may contain affiliate links, and every purchase made through these links will give me a small commission (at absolutely no extra cost for you!) AS AN AMAZON ASSOCIATE AND REWARDSTYLE MEMBER, I EARN FROM QUALIFYING PURCHASES. See Privacy Policy for additional info.
Hi beauties! Today we are talking about Drift of Mist Sherwin Williams Paint Color. It is a trending color right now. Beige and off whites seem to be making a come back!
Sherwin-Williams is one of the most well-known brands in the paint industry, and for good reason. Their paints are always top-of-the-line, and they're known for their wide selection. Drift of Mist SW 9166 is a paint color from Sherwin-Williams.
The Drift of Mist paint color by Sherwin Williams is a perfect choice for the modern or traditional home. It has a soft, creamy appearance that can make any room feel like a retreat. This color can be used on walls, doors and trim without clashing with other colors in the room.
If you are using this color in your kitchen or bathroom, it will brighten those spaces while still being calming enough to make them seem spacious and inviting.
Drift of Mist Sherwin Williams:
If you like creamy white walls and trim, then you will love Drift of Mist by Sherwin Williams. It is a great off white beige that looks perfect from top to bottom. We used it in our latest house project, to give a vintage modern farmhouse vibe!
Drift of Mist is a creamy white that leans toward the warm side. It's a good choice if you love creamy whites, but are looking for something a little less stark than an eggshell or off-white color.
Even though it's described as a "warm" white, I find Drift of Mist to be more on the neutral side and perfect for trim work around windows and doors as well as ceilings. The paint would also look great in a bathroom with white cabinets and fixtures too!
Living Room Drift of Mist Sherwin Williams
Drift of Mist is a pastel white, that looks great on both walls and trim. It's a great color for a modern farmhouse style home or even a contemporary style home. It will give your living room space a beautiful calming look. If you want your living room to be cozy and inviting, then Drift of Mist will do just that! Lighting, as well as the colors around this paint color, will significantly impact how it looks – and that can change hourly too!
Drift of Mist Sherwin Williams Bathroom
SW Drift of Mist a great color for bathrooms because it's very neutral and can work with many different styles. It's also very easy to match with other colors, so you can use it as part of a larger scheme or keep it as the only color in a small room.
When you're choosing paint colors, remember that they look different on a computer screen than they do in your home. Your best bet is to use paint samples to check out each and every color you may want to use.
Bedrooms with Drift of Mist by Sherwin Williams
In general, flat paint is fine for bedrooms and other low-traffic areas. If you prefer a sheen or want an easier time cleaning your walls, choose eggshell or satin paint.
Dining Room with Drift of Mist
Drift of Mist by Sherwin Williams has a green undertone that means that this color will look great with grays and whites with a blue-green undertone.
Kitchens With Drift of Mist
For kitchens, consider eggshell or satin for the walls. For cabinets, semi-gloss or high gloss will last longer.
House Exteriors
SW Drift of Mist is sure to make any room feel cozier and more inviting. You can either add browns as accents or go with greens, yellows, and oranges for trims, moldings, and door and window frames. Additionally, don't hesitate to use brown or Spanish roof tiles and natural stone wainscotting.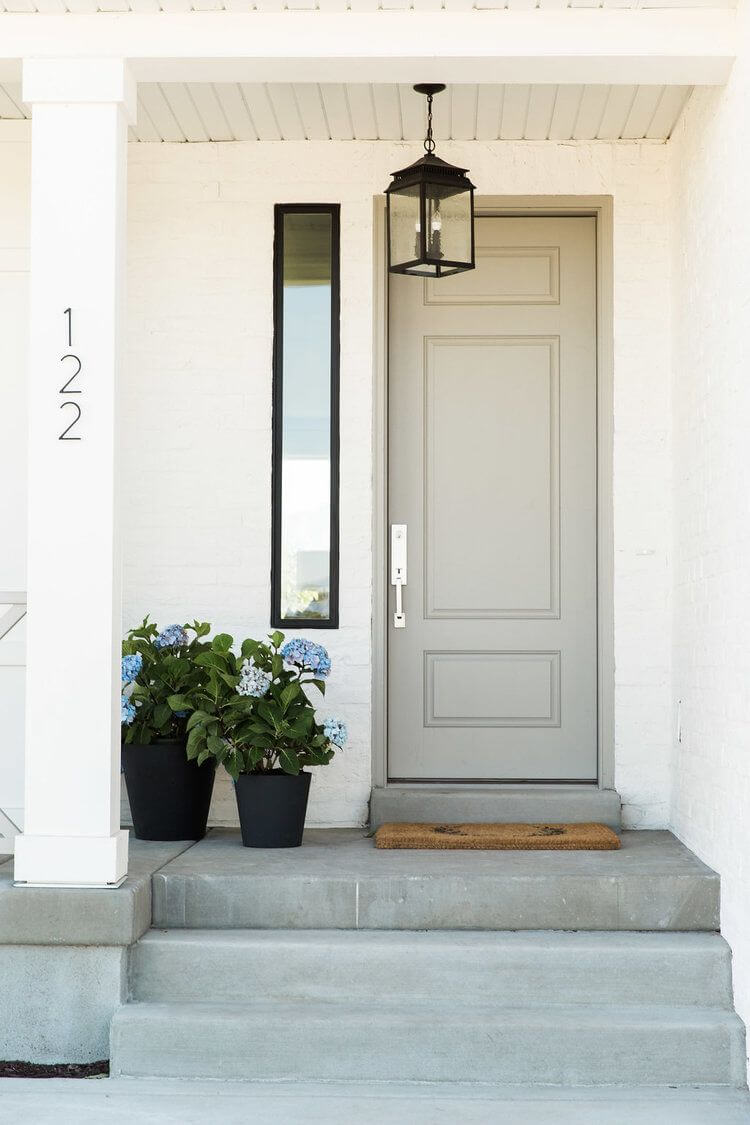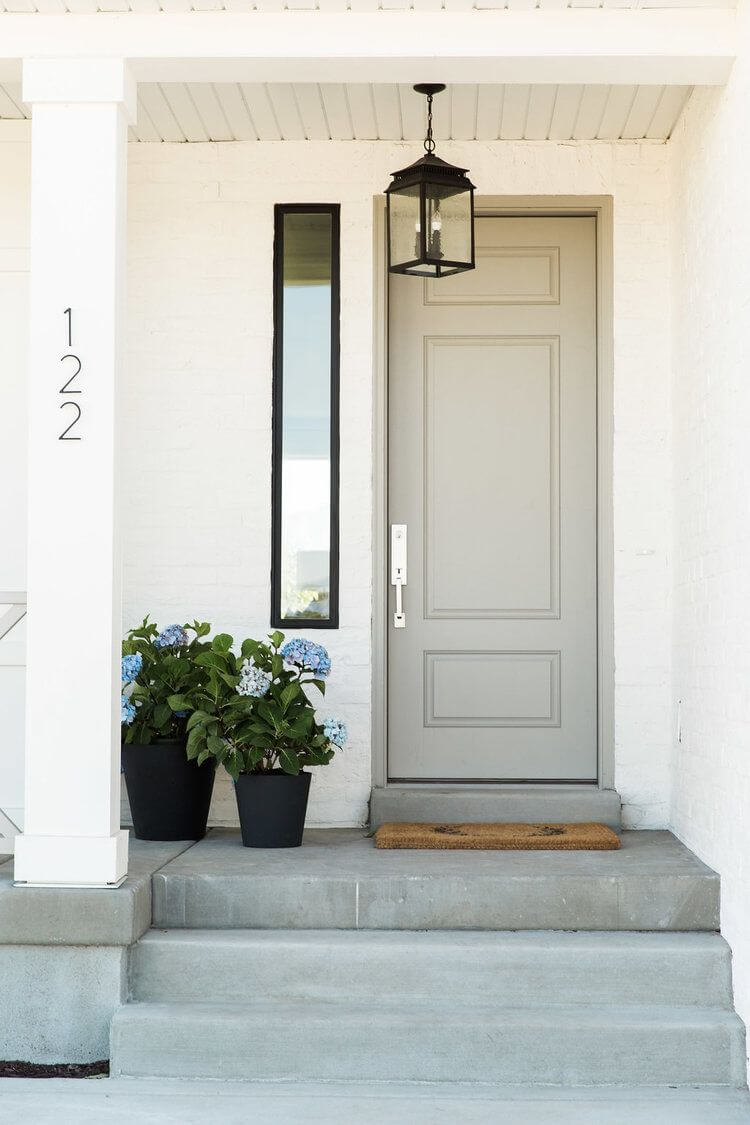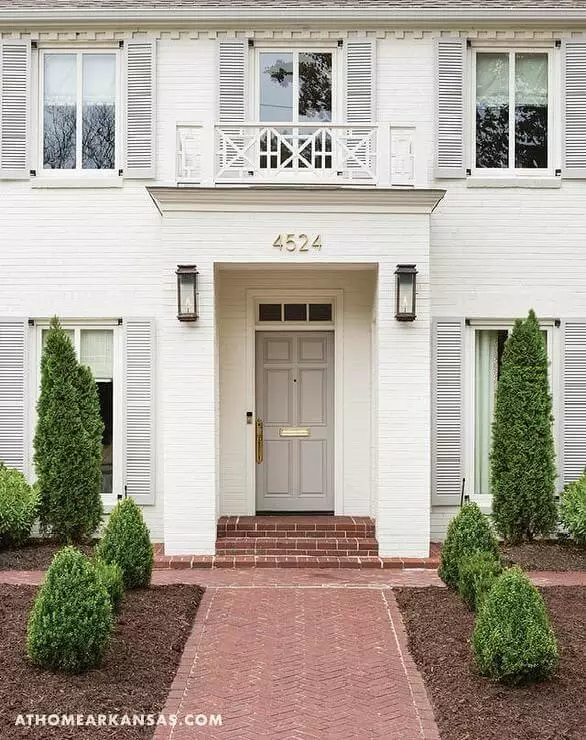 Drift of Mist is a very versatile creamy white. Use it on walls and trim to create beautiful spaces. Drift of Mist works well in most rooms with high ceilings, large rooms, small rooms, or rooms with lots of light. It also looks great in more traditional settings as well as modern ones. It is a creamy light gray with warm undertones.
This color can read as a "dark" off-white, but its green undertones can make it seem even warmer. Verifying how this color will look in your home is important before you commit to it.
More Color Reviews:
Until Next time,
BEST SELLERS