Benjamin Moore Quiet Moments Paint Color: pale blue paint color inspiration for a tranquil and serene room.
Hi beauties!
Today we are talking all about quiet moments benjamin moore paint color. I see this color becoming a huge hit this year so I decided to throw together some inspiration for anyone looking to transform a room with Benjamin Moore Quiet Moments light blue!
The Benjamin Moore Quiet Moments paint color is one of the most popular pale blue paint colors. This color is ideal for bedrooms with a calm and peaceful ambiance. Perfect for couples who want to spend peaceful evenings after long days at work.
I've been thinking about painting my bedroom off-white, with a hint of blue. This particular shade of blue is known as Quiet Moments by Benjamin Moore — given this name because the original intent was to bring calmness and peace to people who are often stressed out due to overworking and worry.
I love this color because it's not necessarily an obvious blue shade, especially in pictures. Cool rooms decorated in blue can often look juvenile or unappealing, but this blue paint color isn't so striking that it makes your bedroom hard to live in or use. If you're interested in this type of color scheme, here are some ideas for living room decor which feature this color!
If you've never tried painting your walls a pale blue before, I strongly urge you to give it a shot. It's the perfect color for a living room if you're looking to bring in more light and make the space feel calmer, quieter and more tranquil. It gives off coastal vibes we have all been loving lately! Here is your color swatch to save: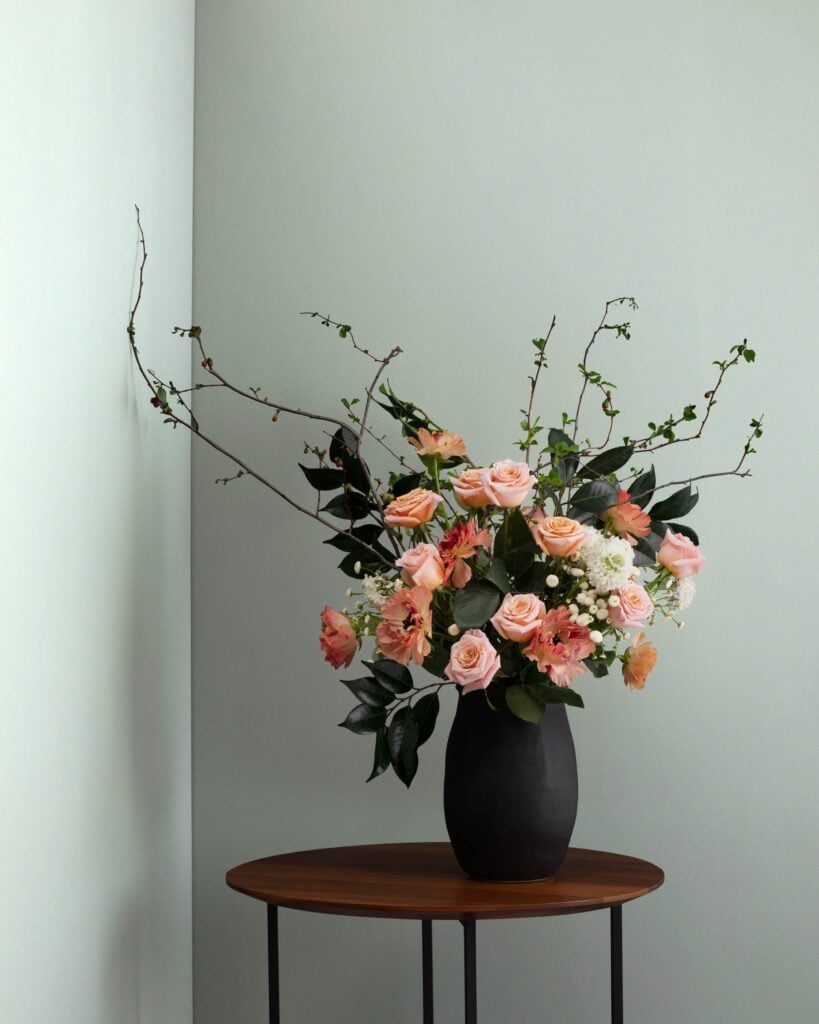 What is Benjamin Moore Quiet Moments Paint Color?
Benjamin Moore Quiet Moments Paint Color is a light gray-blue color that is perfect for bedrooms, living rooms and other spaces where you want a relaxing, calming environment. This shade of blue with gray undertones has been made popular by interior designers and decorators who want to create a calming, restful atmosphere in their homes.
This color will make your walls look clean and elegant while still providing enough warmth to make it feel comfortable. Benjamin Moore Quiet Moments Paint Color is a shade of gray that is perfect for those who want their home to be relaxing, tranquil and serene. It is a calming color that can be used on any wall, from the living room to the bedroom and bathroom.
Quiet Moments Benjamin Moore Bedroom Examples
The most popular room for Quiet Moments paint color is definitely the bedroom. The blue neutral with green undertones gives a calming hue that is exactly what you want in your place of rest. It's soft, calming, and subtle—and it'll help you relax before bedtime. It will also be perfect in a guest bedroom or low traffic bedrooms for a softly polished glow of blue-green-gray!
I would recommend keeping your trim and window frames white and your bedroom fabrics a neutral color for a fresh look. The paint sheen of your choice depends on the amount of wall paint you will need. I like a simple perfect sheen flat paint or luxurious matte finish in the bedroom, especially if there are large windows. You also may only nee a few coats of paint if you are using a primer to get these beautiful results!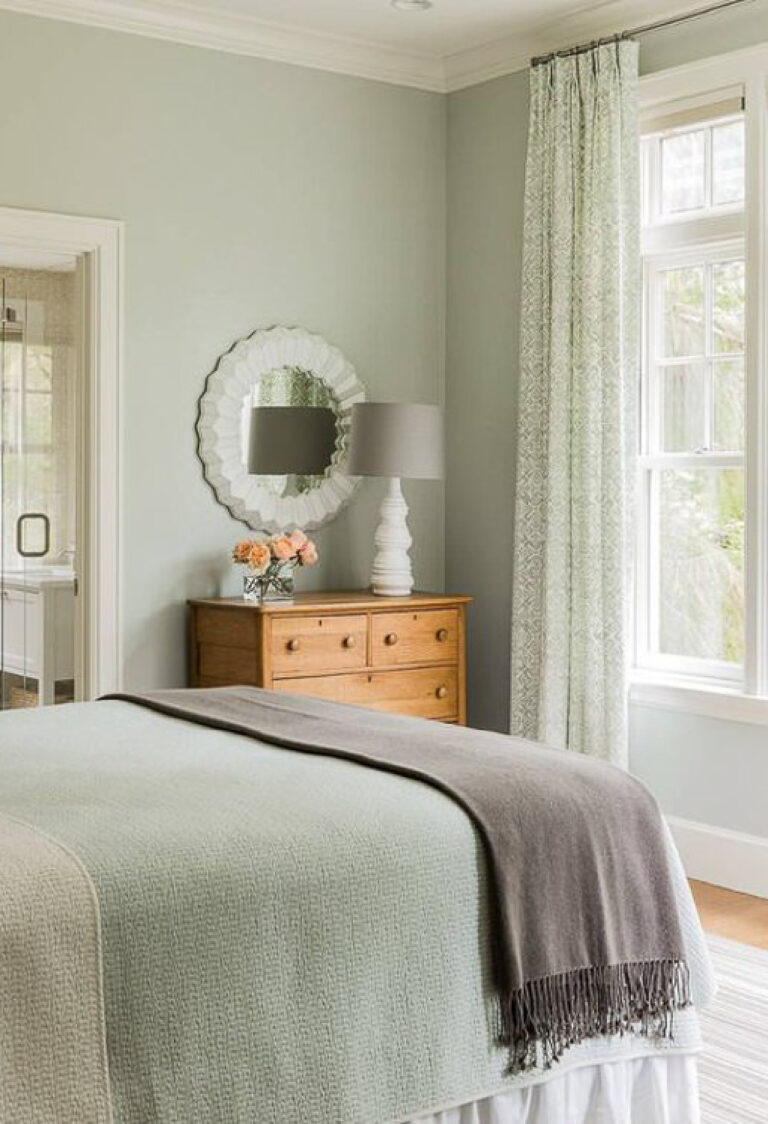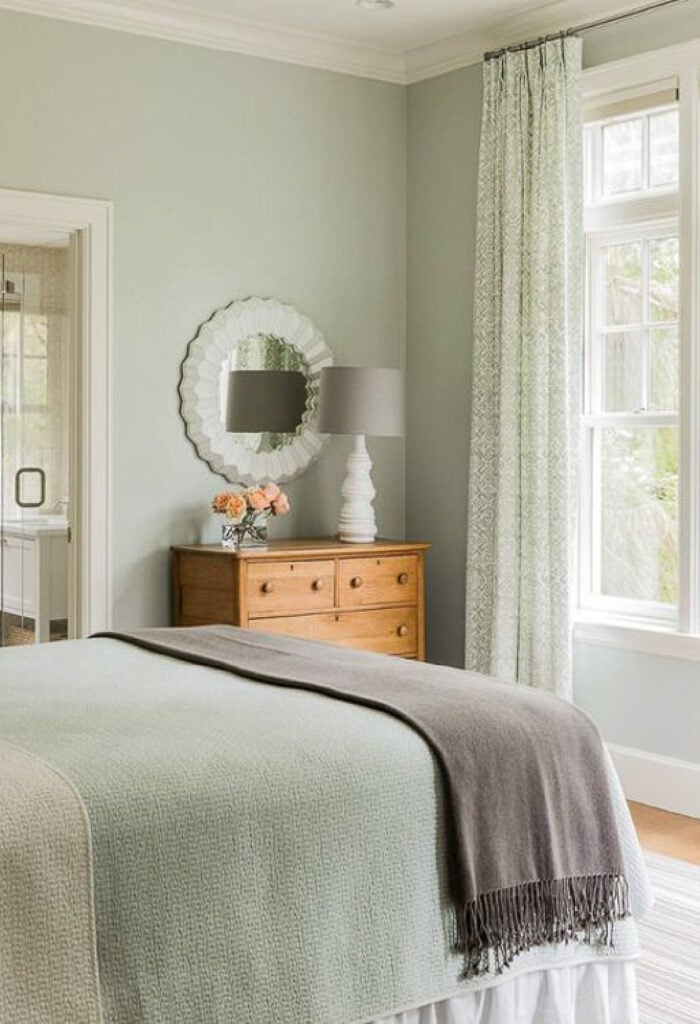 Quiet Moments Benjamin Moore Living Rooms
Living rooms are the center of the home, and therefore deserve the best. If you're looking for a specific color in your living room, Quiet Moments is a great choice. It's a warm, muted blue green that works beautifully with many different styles. The name comes from the fact that it's a "quiet" color; there are no bright or flashy hues in the mix. Instead, it's just a gentle blend of ultimate blue/green and gray tones.
It is a beautiful color that will give your space an upscale look without making it feel dark or stuffy. And because it's so light, it won't compete with the warmth and coziness of your family and friends' presence.
Quiet Moments by Benjamin Moore Bathrooms
Paint stores are filled with options, and it can be difficult to know which one will work best in your space. If you're looking for inspiration, here are a few reasons why Quiet Moments would be a great choice for your bathroom...
If you are looking for a spa feel in your bathroom then I highly recommend Benjamin Moore Quiet Moments! It almost resembles a beach glass color which is perfect for any coastal themed bathroom.
It's calming and relaxing—so it's perfect if you want to unwind after a long day at work or school or just before bedtime.
It has subtle hints of blue and green in it, which makes it ideal for any bathroom design theme or style you might have chosen for your space (from modern to traditional).
It comes in an array of finishes (flat/low-luster, semi-gloss/high-gloss) so you can choose one that's best suited for your needs (for instance: if you have kids who might get messy in there or pets who shed a lot).
Quiet Moments by Benjamin Moore Kitchens
One of the most uncommon places I am seeing this paint shade is in the kitchen. I am seeing it more in beach houses and cottages. When it comes to the cottage style, there's no better time than summer to bring some of that charm into your home. With the right paint colors, you can create a space that's full of warmth, lightness, and comfort—without sacrificing any of the style that makes your space unique.
On top of all that, this color also has a really rich texture that makes it perfect for cabinets or walls—it'll look great on both! Quiet Moments is also stain-resistant and easy to clean, which means you'll be able to keep your kitchen looking great for years!
If you're looking for a calming blue, Quiet Moments by Benjamin Moore is the paint color for you. Crafted with Cool Gray undertones, it provides a warm and inviting backdrop to make any room feel comfortable.
As you can see from this post, Benjamin Moore quiet moments is most common in bedrooms but definitely looks beautiful in kitchens, living rooms and bathrooms as well!
All in all, Ben Moore Quiet Moments is just what the name implies, a subtle color with a calming effect. After seeing the paint color in person for myself, I would use it for projects that need a touch of pale blue. It's simple, it's understated, and it makes for a good backdrop for other colors and patterns.
Now that you've familiarized yourself with Benjamin Moore's Quiet Moments, it's time to head to the store and start shopping. Take a break from those loud colors you've been using, embrace the warm colors of the bedroom and try something new in the bed. Giving your room a taste of nature is always a good idea, so why not do just that?
FAQ's About Quiet Moments
Is Benjamin Moore Quiet Moments warm or cool?
Quiet Moments by Benjamin Moore is a beautiful, muted color that is perfect for any room in your house. The blue-grey hue is reminiscent of the sky at dusk, and befits any space that you might use as a quiet place to relax and unwind.
What color compliments quiet moments?
The best colors that go with Quiet Moments is Chantilly Lace, Swiss Coffee, White Dove, Charcoal Slate, Natural Cream and Nimbus Gray.
What Benjamin Moore white pairs best with Quiet Moments?
I recommend Chantilly Lace, White Dove, Swiss Coffee and White Heron
Is BM Quiet Moments Blue or Green?
It is actually both! It is a pale blue color with green undertones that also has a bit of gray.
There you have it folks! I hope you liked this post all about Quiet Moments by Benjamin Moore! If you want to see more paint color reviews, let me know down in the comments below! I am always busy watching trends and seeing which colors are going to make it big the next year. I want to be on top of it for you guys!
More Home Decor Posts:
Until next time,