Quickest quotes made into art.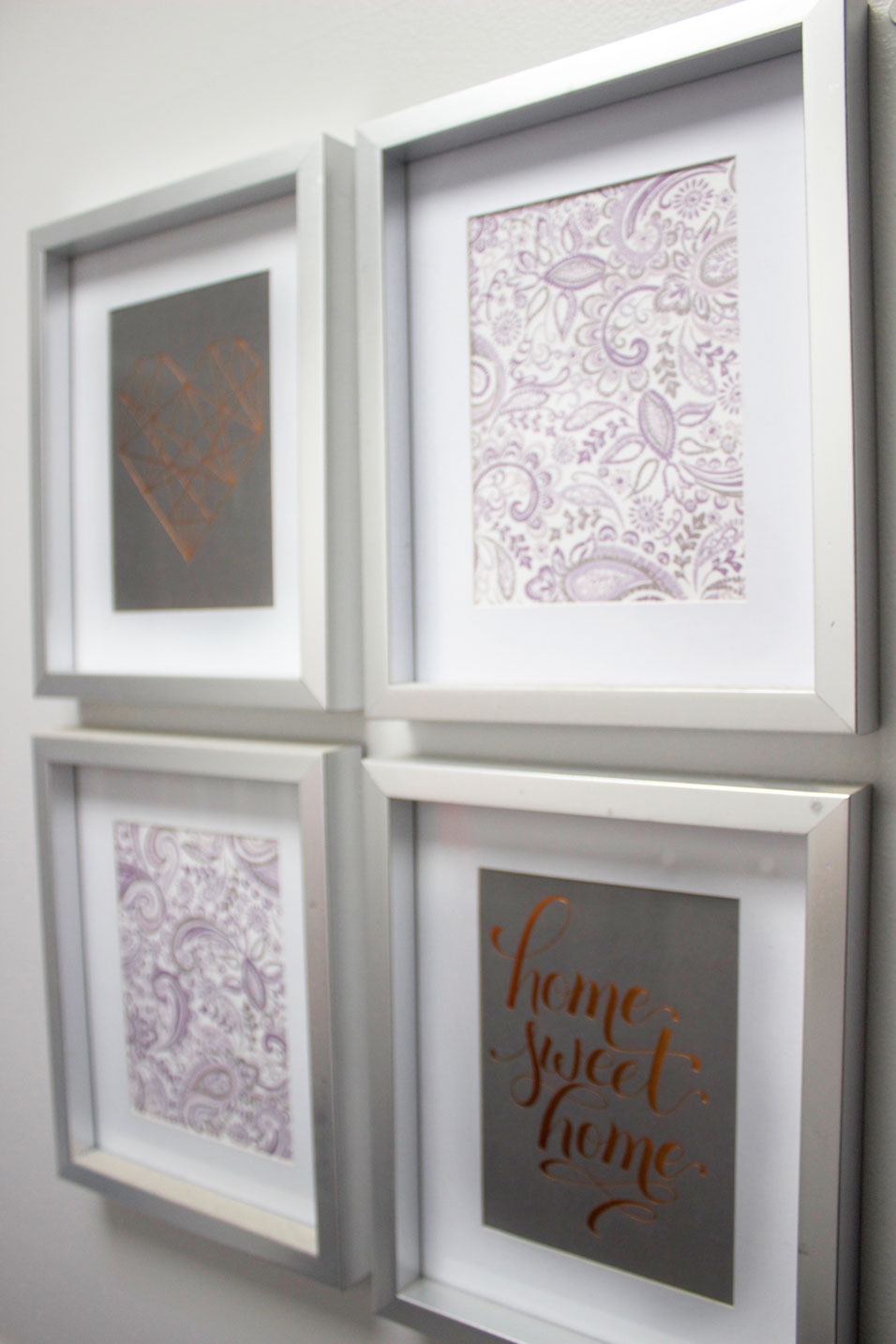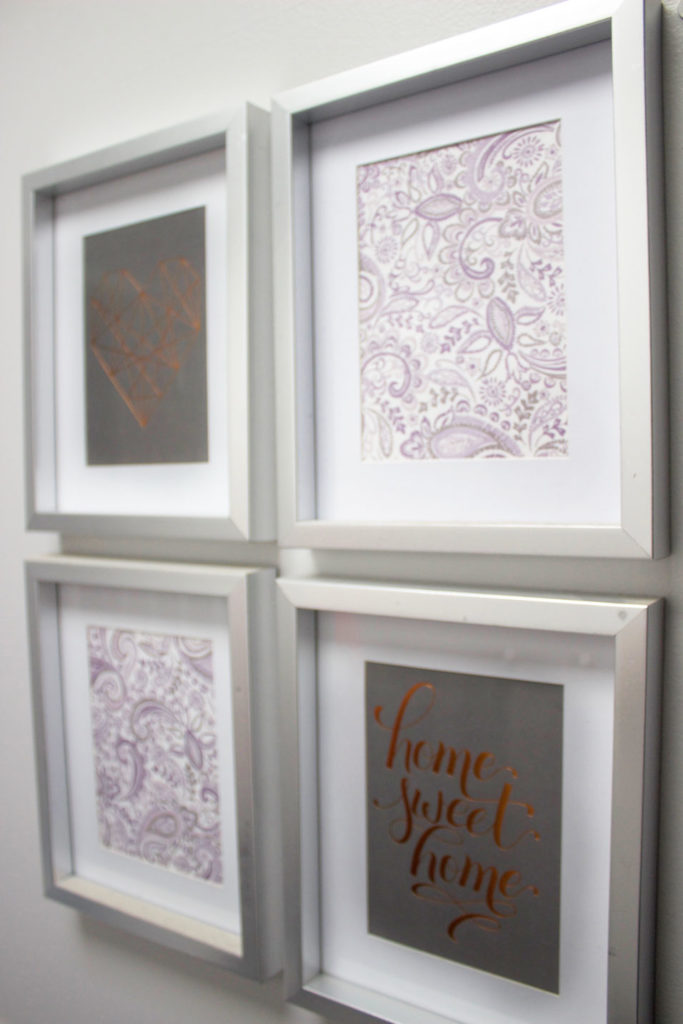 Disclaimer: this post may contain affiliate links, and every purchase made through these links will give me a small commission (at absolutely no extra cost for you!) AS AN AMAZON ASSOCIATE AND REWARDSTYLE MEMBER, I EARN FROM QUALIFYING PURCHASES. See Privacy Policy for additional info.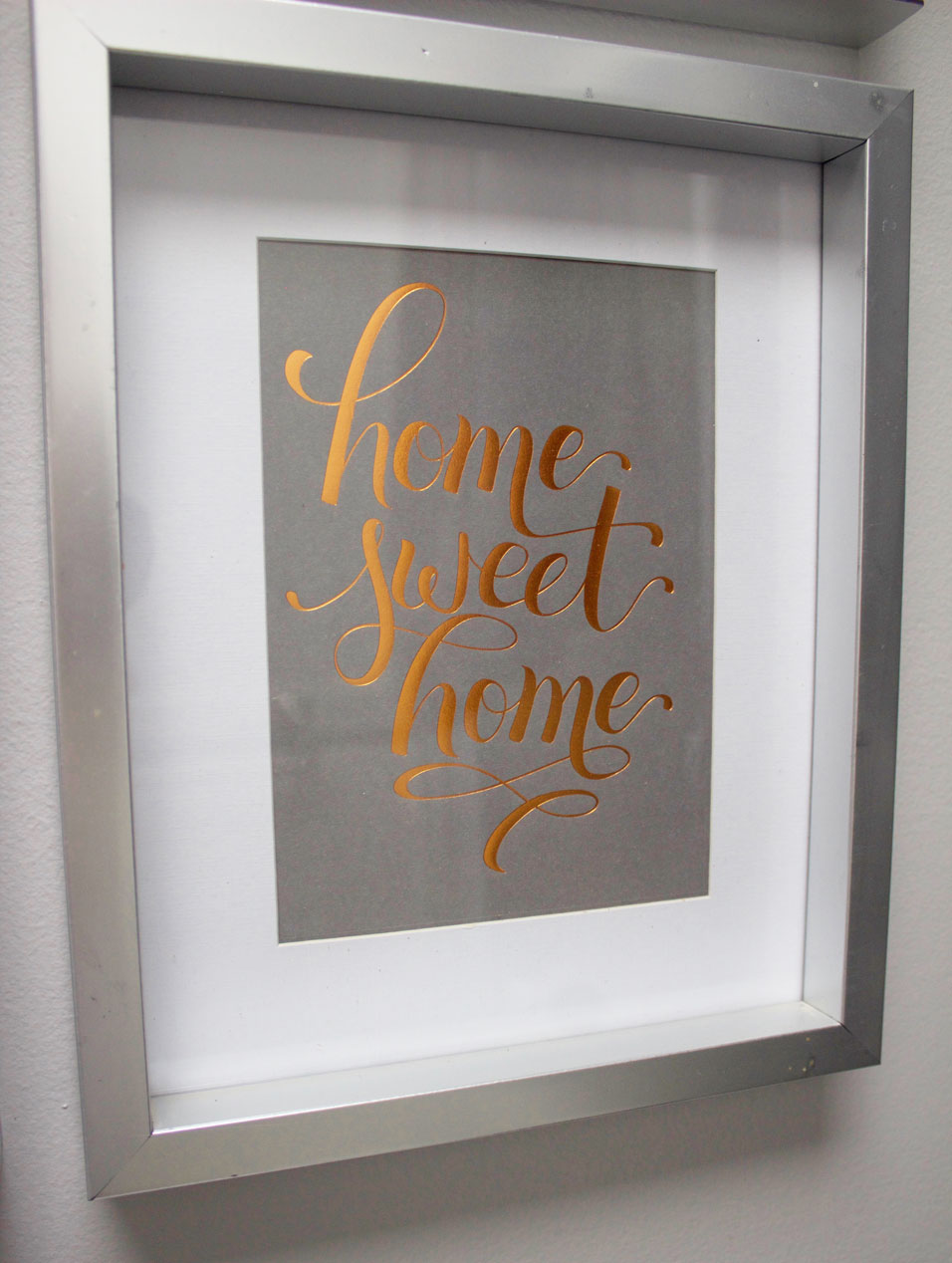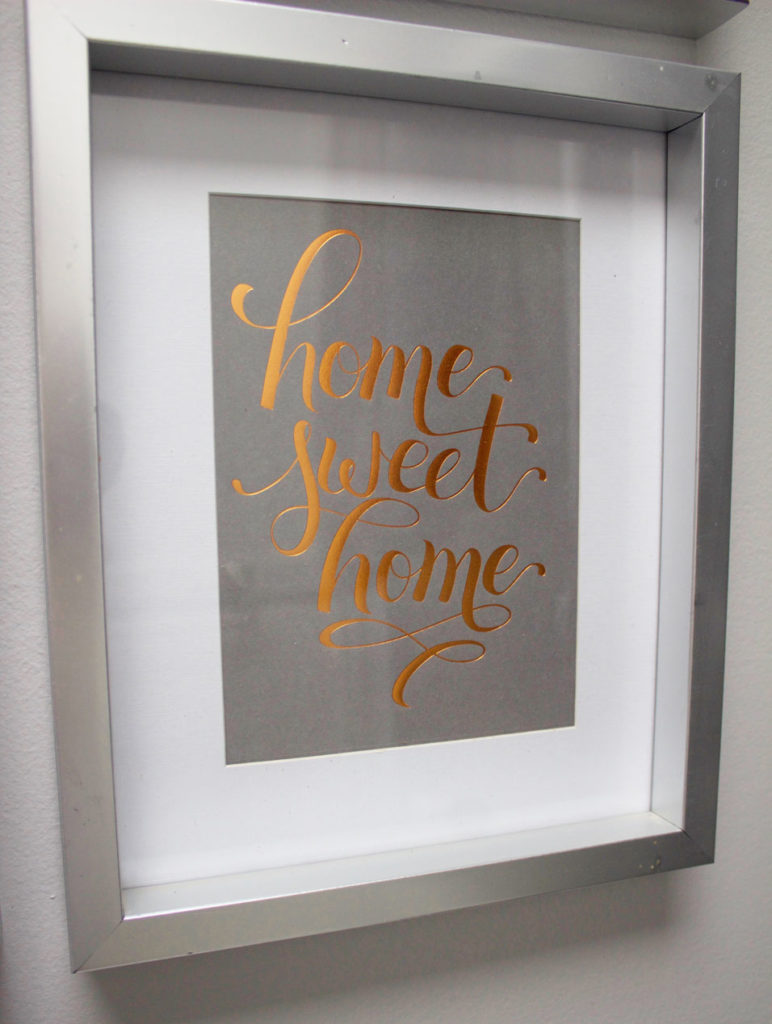 Im obsessing over these new framable quotes! I was really struggling what to put above the toilet in our main bathroom.
Originally we had one of those 'above toilet cabinets', but I wasn't really feeling it. I wanted something more artistic, and I felt that the cabinet made the bathroom feel even smaller. So we gave the cabinet away and I made these easy and cheap art pieces!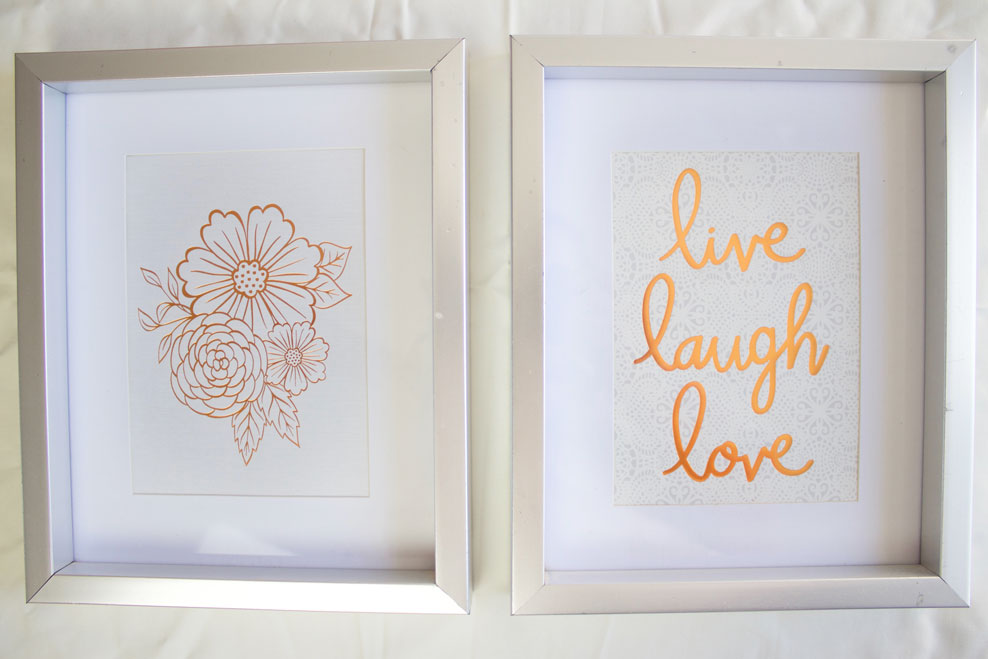 I paired it up with some purple scrapbooking paper to add some contrast. I love the dark grey colour because it matches the vanity and mirror that I painted!
I do like the quotes though because it adds some interest to the room - because bathrooms are boring right?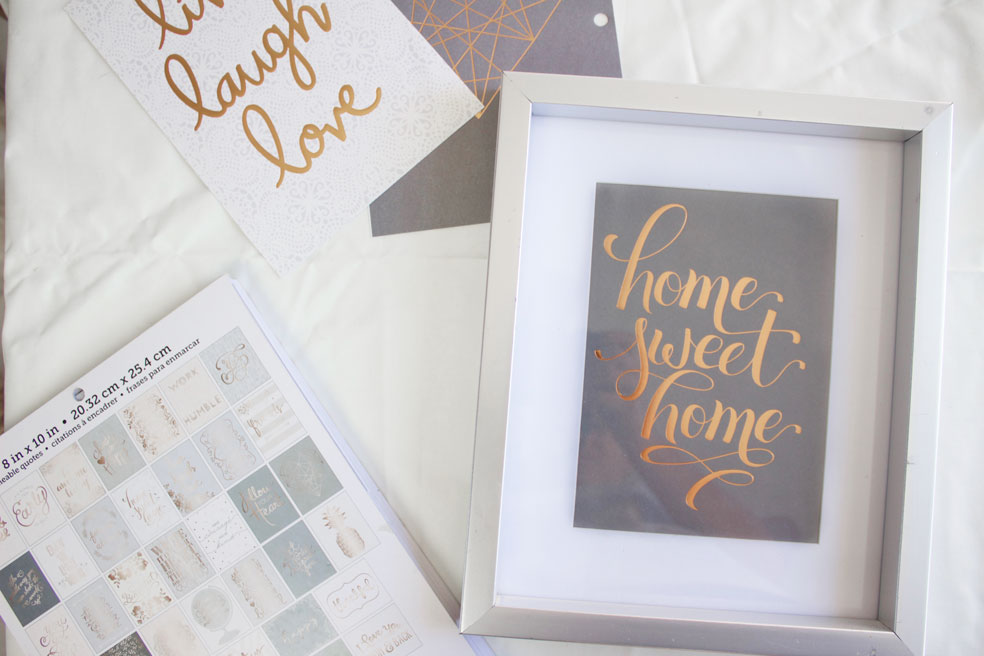 I thought the rose gold was a cute touch too! Everyone always goes with the basic silver in the bathroom, so I thought I would spice things up a little bit here!
I got this DCWV Frameable Quote pack from Michaels Craft Store. I'm in love with it! There is two different sizes of card stock.
I also love that they have prints in both directions so you can fully choose how to hang your artwork.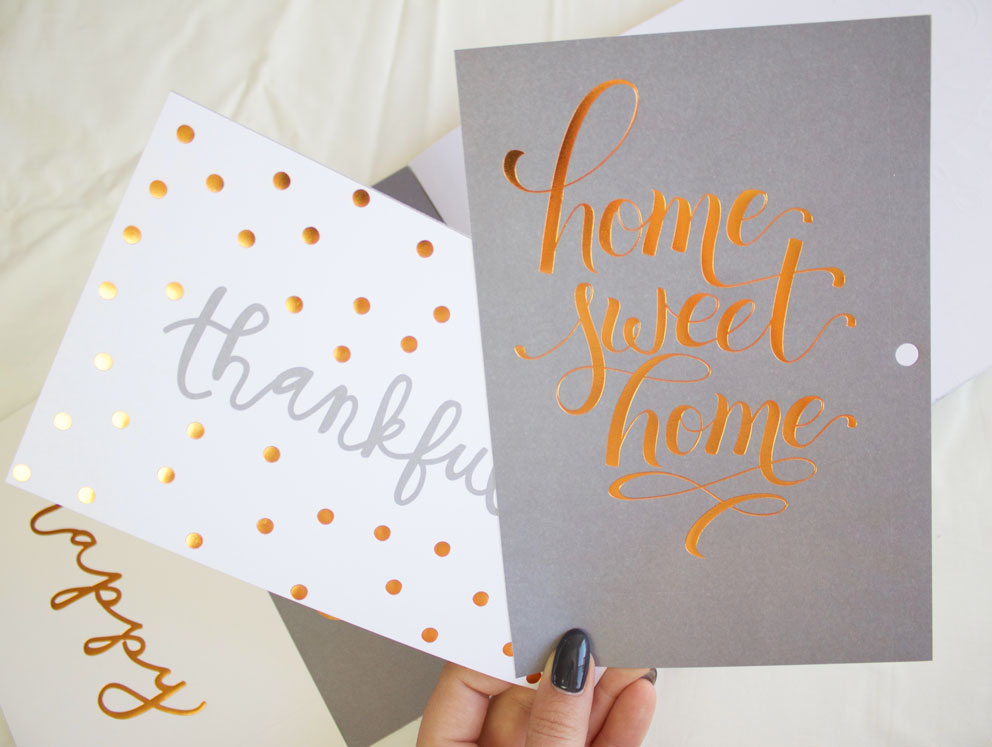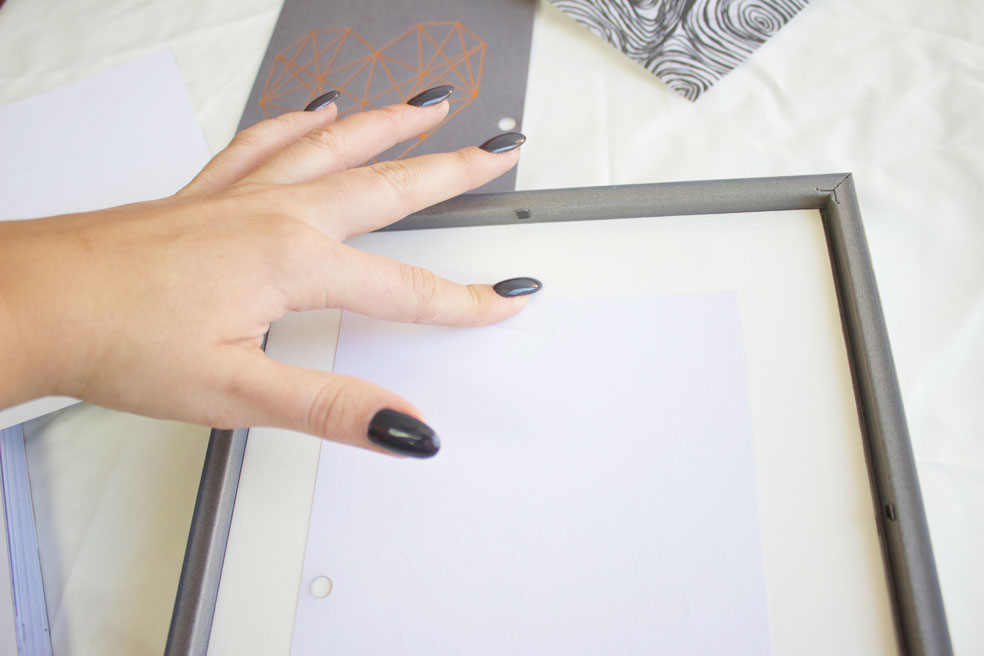 SO EASY RIGHT? Also these frames are from the dollar store! So really these are the easiest and CHEAPEST art pieces you can hang in your bathroom.
Send me your DIY framed quotes! I always love seeing your creations too.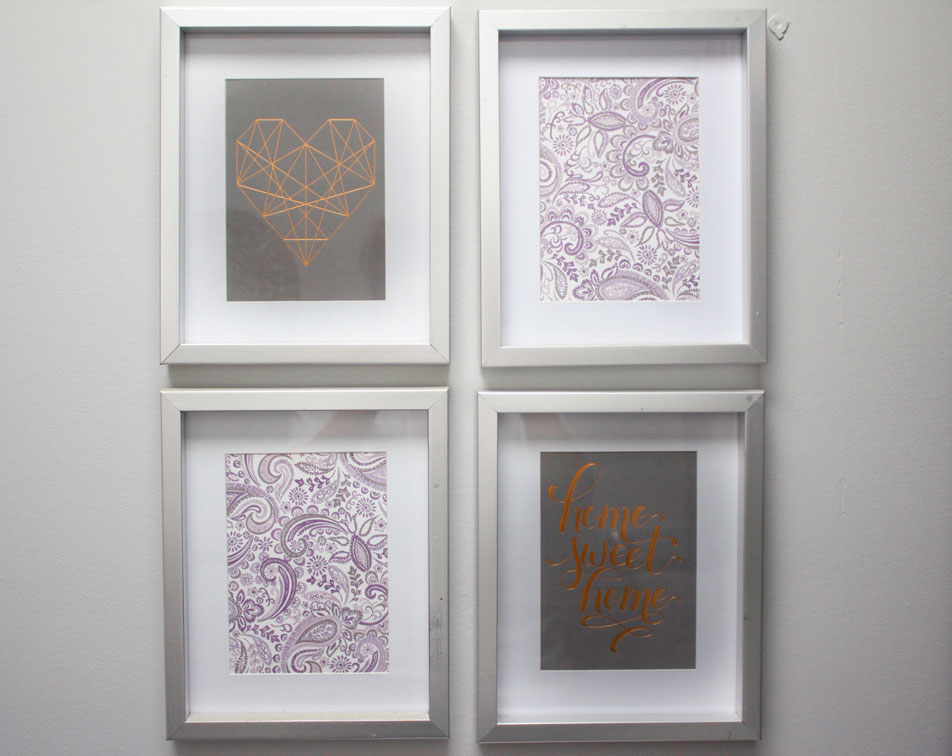 Also, side life update. Planned our May 24 weekend last week! We are going white water rafting and camping in New York! Overly excited and nervous. We are going back to the same place we went last year.. I opted out of the white water rafting part because I'm scared of...everything basically. This year I decided to do it! YOLO (yep just dropped that).
Make sure your following my vlog channel to check out my day to day crazy life!
ANWAYS HAPPY QUOTE FRAMING!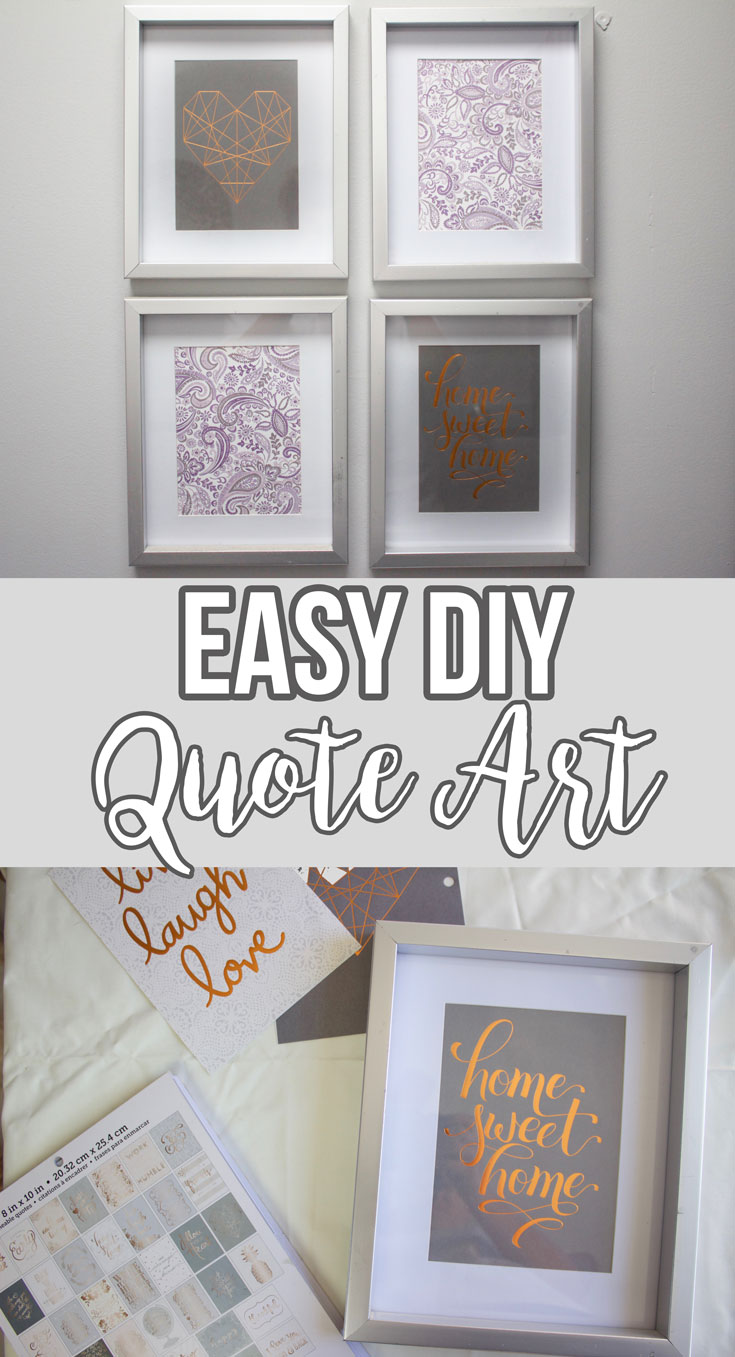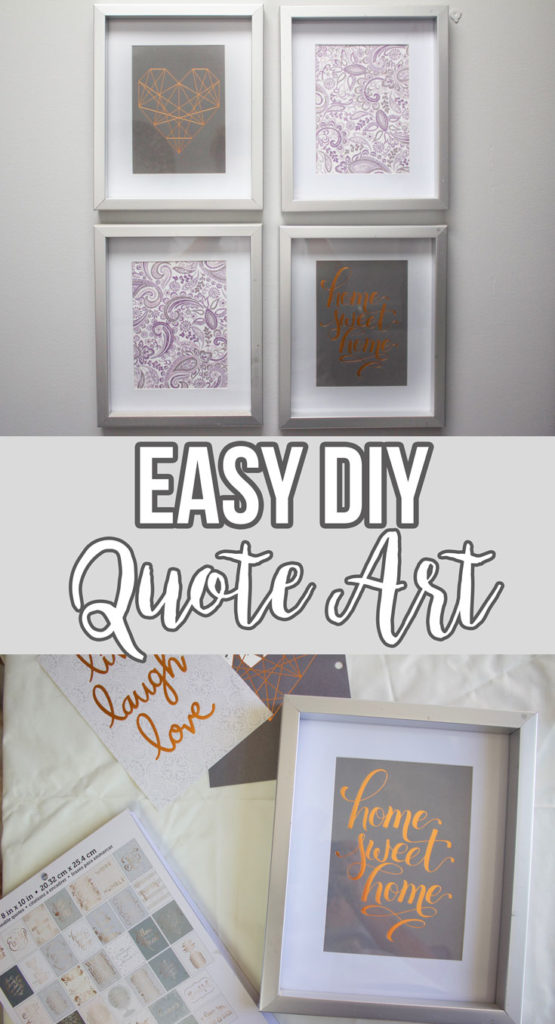 BEST SELLERS