Ok I promise you guys this is the last pumpkin related recipe I will be posting until next year! Clearly fall is over and I need to let go of my beloved pumpkin spice recipes... for now! Hopefully I can move on to Christmas inspired recipes next, considering its already one week into December! Still in shock over this. Anyways here is the last pumpkin spice recipe for you guys!
Disclaimer: this post may contain affiliate links, and every purchase made through these links will give me a small commission (at absolutely no extra cost for you!) AS AN AMAZON ASSOCIATE AND REWARDSTYLE MEMBER, I EARN FROM QUALIFYING PURCHASES. See Privacy Policy for additional info.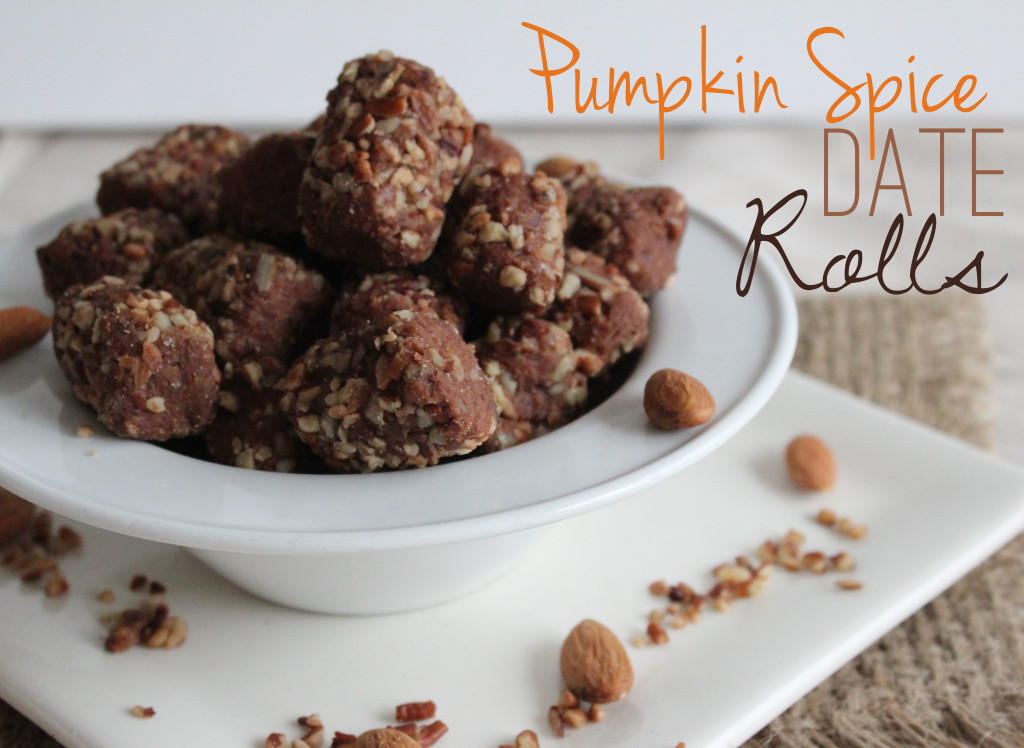 So I originally started testing this recipe when I saw the new Natural Delight rolls. I needed to remake these delicious date rolls. So obviously the base of these rolls are Medjool Dates. I love Medjool dates. They are a healthy raw dessert. I never thought I would like dates. I use to always go for the none date cookie at Christmas, but since I have changed my eating ways, I actually really enjoy them. Don't judge until you try them!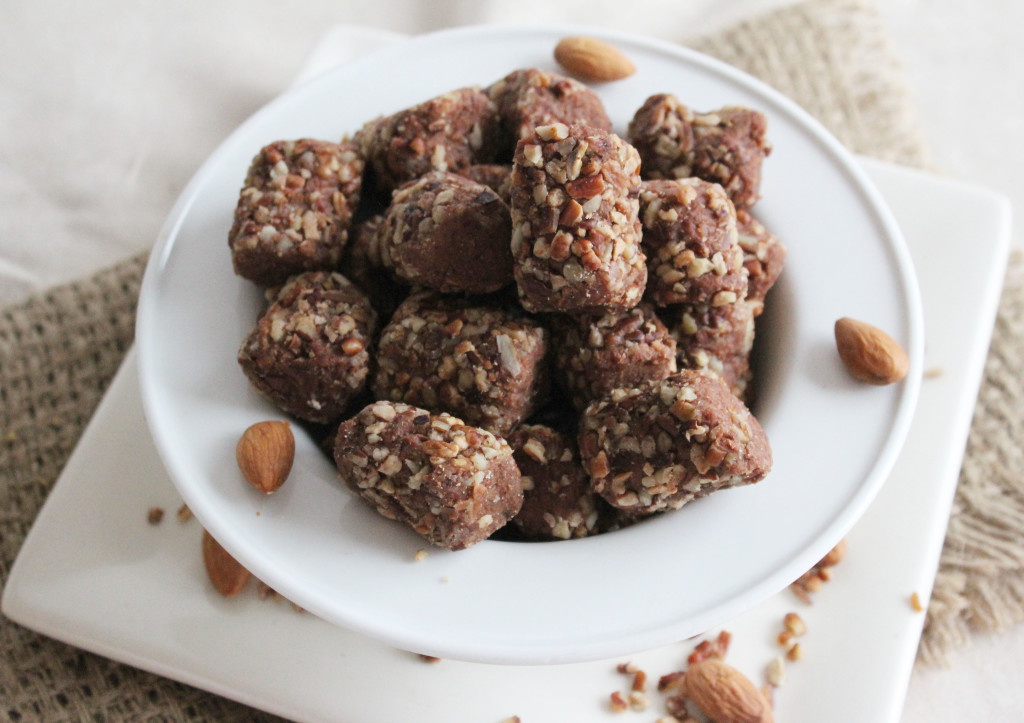 This recipe is actually so easy. I just threw them into the food processor and blended them until smooth. Then I added in my spices. So easy!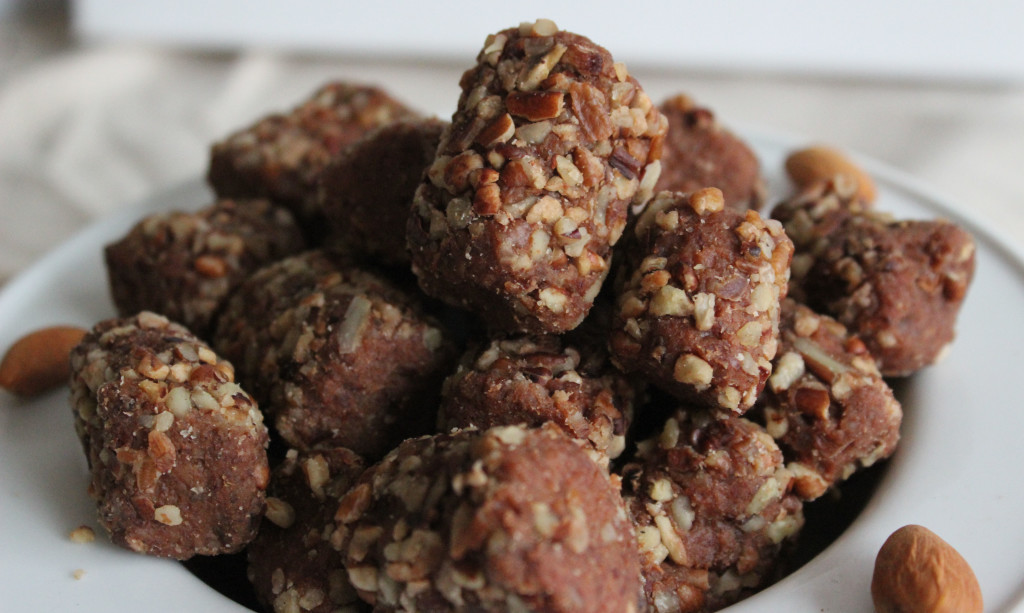 Mejool dates are soft and easy to work with. If you have had them in your cupboard for a while I suggest soaking them in water, then straining before adding them to the food processor. This will make them smooth when blended.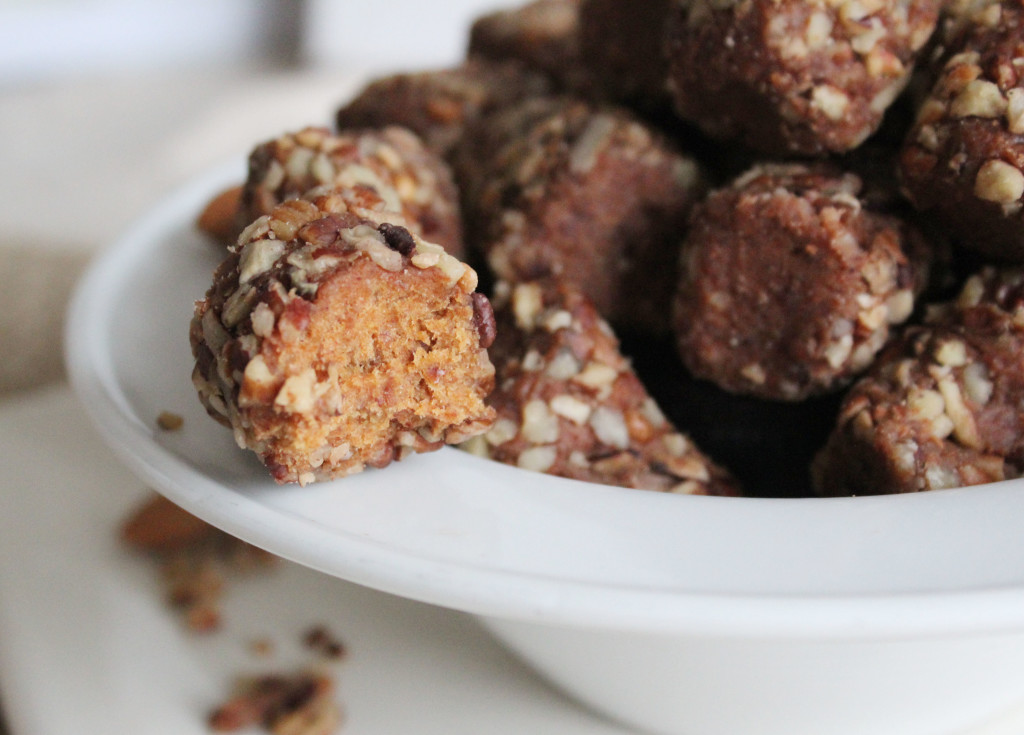 Medjool dates are a natural energy booster. Low in fat yet rich in vitamins. They are also stuffed with an amazing source of fibre. They are deliciously sweet which makes them the best healthy alternative for any dessert. You will not feel guilty eating these thats for sure! I hope you enjoy them 🙂

Pumpkin Spice Date Rolls
2015-12-08 07:33:32
Ingredients
1 cup natural almonds
16 Natural Delights Medjool Dates, pitted
2 to 3 tbsp. water
1 teaspoon Pumpkin Spice
Instructions
Pulse the almonds in a food processor until ground, but chunky. Transfer to a bowl.
Pulse the dates in the food processor until almost smooth, adding up to 3 tbsp. water as needed, to help blend.
Add pumpkin spice and pulse the mixture until completely incorporated, scraping down the sides as needed.
Transfer date mixture to a large bowl. Scoop the mixture into 2-tablespoon balls or rolls, rolling with your hands. Roll these in the ground almond to coat them.
Place the balls/rolls on a parchment-lined baking sheet. Cover and refrigerate until ready to serve.
Notes
You can add more or less Pumpkin Spice!
Adapted from Natural Delights
Adapted from Natural Delights
Nikki's Plate https://www.nikkisplate.com/
BEST SELLERS