Tips for Styling your Deck this Summer; Here are 9 ways to revamp your deck into a beautiful backyard oasis you can enjoy all summer long!
Disclaimer: this post may contain affiliate links, and every purchase made through these links will give me a small commission (at absolutely no extra cost for you!) AS AN AMAZON ASSOCIATE AND REWARDSTYLE MEMBER, I EARN FROM QUALIFYING PURCHASES. See Privacy Policy for additional info.
Hi Beauties!
Ever look at your deck and think "wow this space could really use a facelift".. I got you. I am about to deep dive into styling tips to bring your deck and outdoor spaces to life again!
This post is all about easy tips for styling your deck
9 Tips for Styling your Deck this Summer:
Add Comfy Furniture
Adding comfy furniture can definitely transform your deck or backyard space this summer. Extend your living space to the outdoors to really open up your house. I don't really need to go into too much detail on this one. You know that if you don't have a comfy place to sit, the likelihood of you enjoying time out there is slim!
Optimize Shade
Shade is a must. We learned this big time on our new deck this past year. If you do not have a shaded area on your deck, you might not use it as much (or at all) in the super hot months of summer. Our deck gets SO hot mid July to August and we rarely sat outside during this time because it was just too hot. If you have shade you are more likely to sit outside during those hot months!
We bought a gazebo this year and absolutely LOVE it. It is a hard top one from Costco and works so well. You can also use umbrellas or invest in an awning off your the house!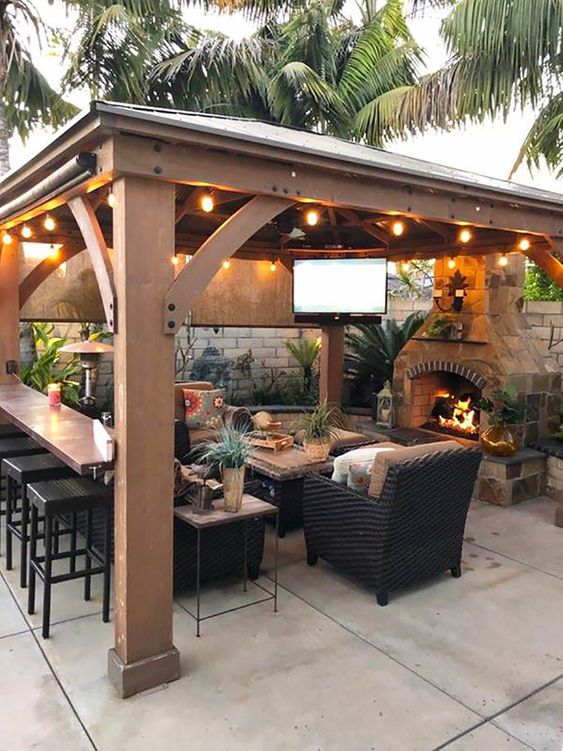 Bring in Greenery
Greenery is so beautiful and a must, especially in the summer time. If you live in the suburbs or city, adding greenery can really make it feel like outdoor wilderness. If you live in the country, adding bright colour flowers can really bring the deck to life! Either way greenery makes a deck feel like an oasis!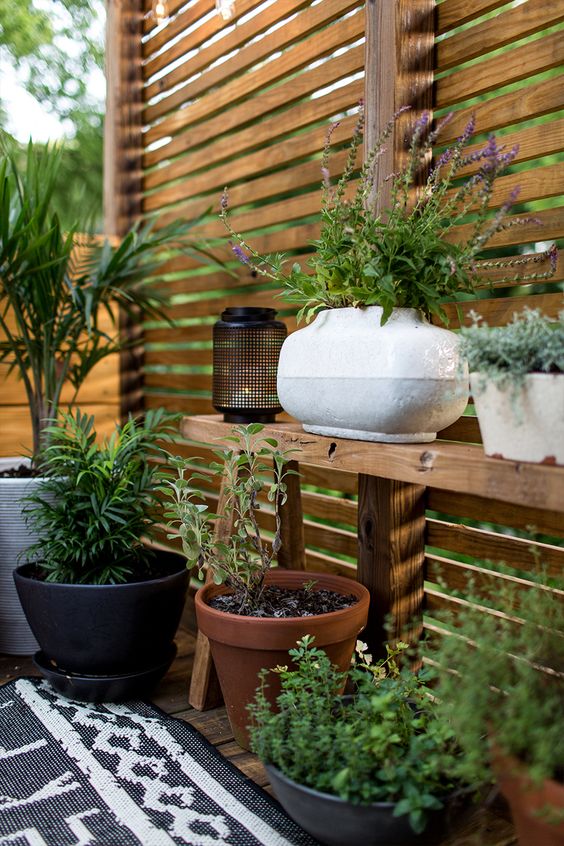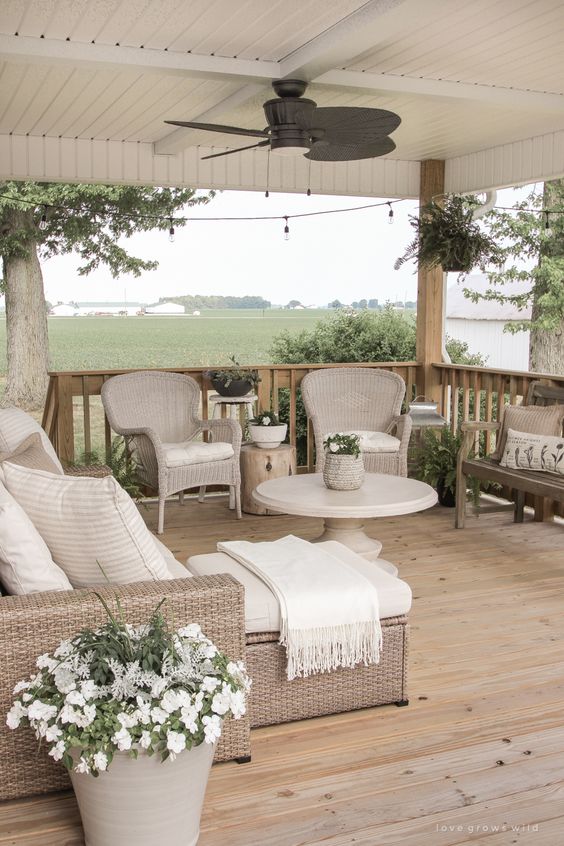 Create a Cooking Station
Cooking stations are SO fun! We are currently working on our cooking area. Some people go all out with their built in BBQ patio area, but we just have an area for our BBQ and Smoker. My husband loves to BBQ so this area was a must for us and my husband LOVES it.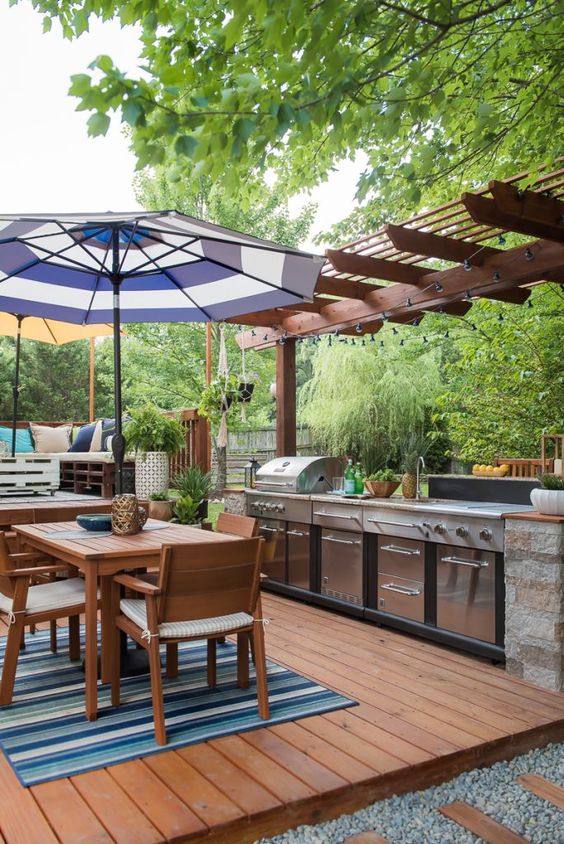 Dining Area for Easy Entertaining
A dining area is a must have for styling your deck. Having a place to eat meals gets you outside more and changes up your usual dining scenery from inside the house. You are more likely to use your deck if you have a table and chairs to enjoy a nice meal. Also, when entertaining, its nice to offer guests a place to eat rather then make them sit on a hammock or the ground haha!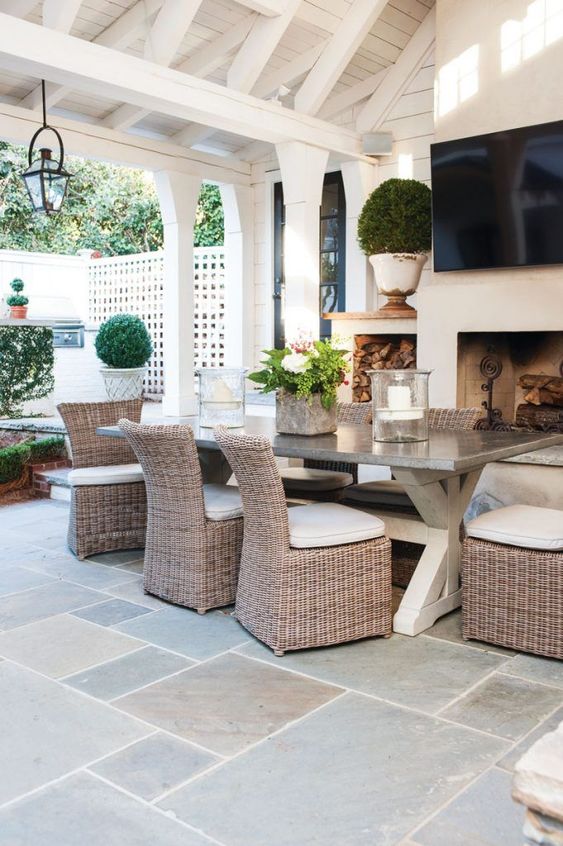 Lighting to Set The Mood
Lighting really adds great depth to any deck. When you are entertaining and it starts to get a little dark out, it's nice to be able to turn on string lights, or have some solar power lights come on. We have solar power post tops all around our deck and we LOVE them. We are looking to buy some string lights for our gazebo too!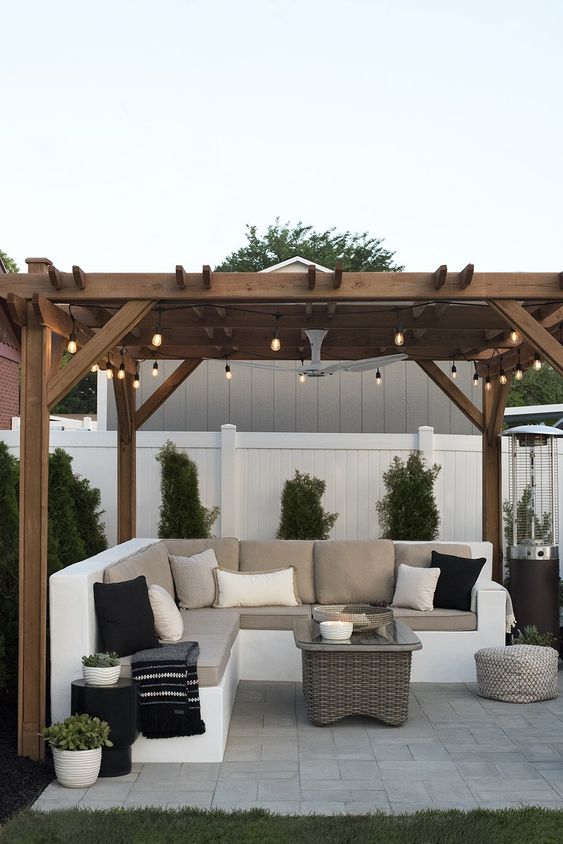 Music and Entertainment
This is something we are also looking to invest in. Having an outlet or a way to play music is so great. We would love to add some outdoor bluetooth speakers to be able to play from our phones when we are outside. If anyone has any good recommendations on which brands are great, please let me know! We currently just have a google home that we bring outside when we are out there, which works fine, but it would be nice to have something a little more permanent.
Another fun entertainment option is having outdoor movie nights with a projector/screen. I see this all over instagram and it looks SO fun!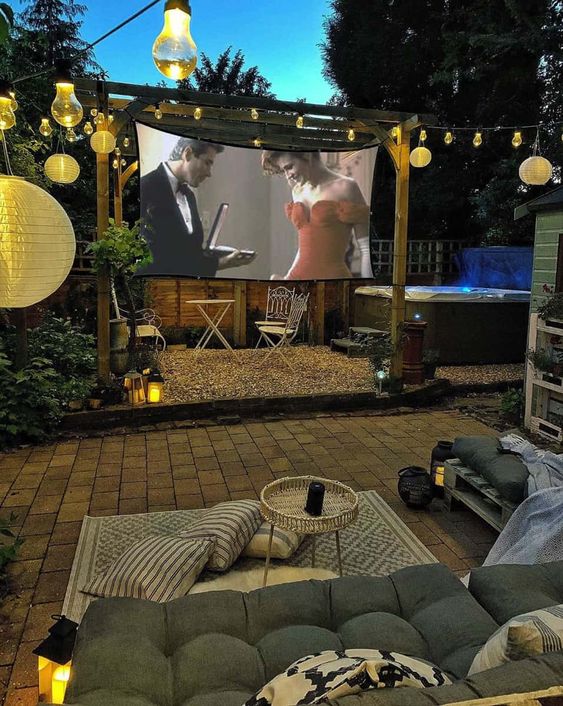 Adding Cozy Elements
Bring out some pillows, blankets, cushions and even a patio heater! Adding some elements to warm you up in the late nights of late summer will keep you out on your deck longer and keep you more comfortable! We recently bought this patio heater off Amazon and it surprisingly worked amazing!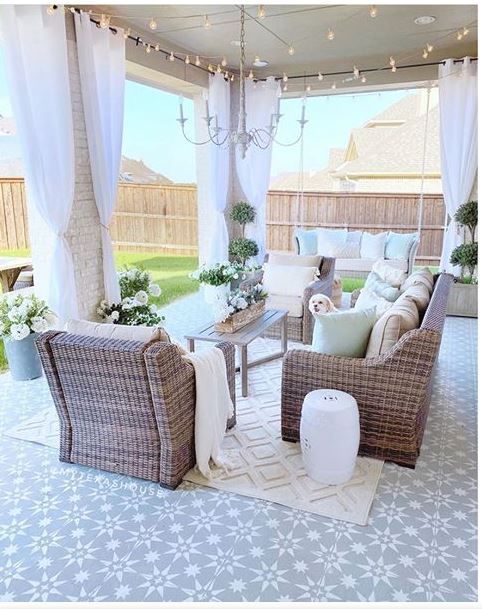 Storage!
Storage is a must! Having a place to put things is a huge must have. We have a coffee table that opens up as a storage bin. We store some towels, sunscreen, bug spray and magazines in there. We are looking to buy a deck box to store our pillows and cushions in as well. Love this DIY waterproof deck box by Our Handcrafted Life below! Might just need to try making one of these 🙂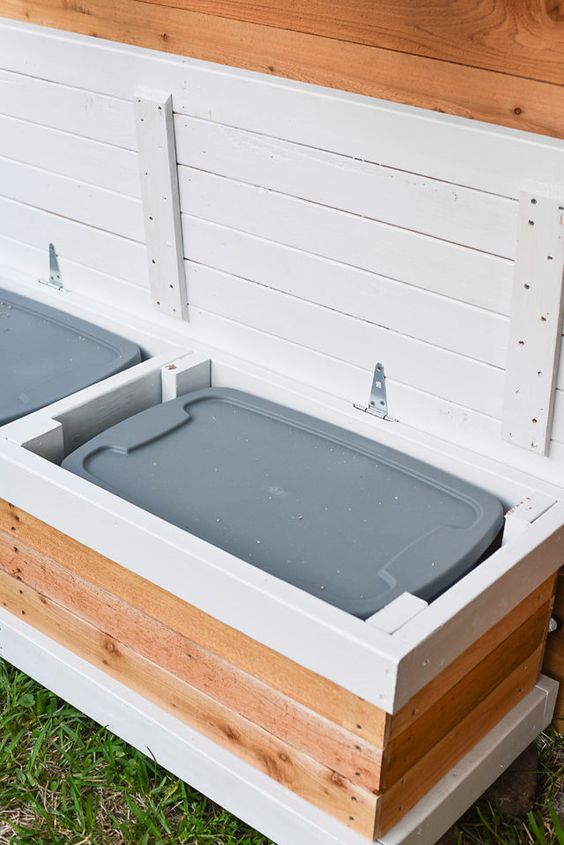 There you have it folks! My 9 Tips for Styling your Deck this Summer! I hope you enjoyed this post. Make sure you subscribe to my blog to come back for more Home Decor tips!
If you liked this post on styling your deck, you will also love:
BEST SELLERS