Top 10 Living Room Trends for 2023; here are the most popular living room design trends we are seeing for the 2023 year!
Disclaimer: this post may contain affiliate links, and every purchase made through these links will give me a small commission (at absolutely no extra cost for you!) AS AN AMAZON ASSOCIATE AND REWARDSTYLE MEMBER, I EARN FROM QUALIFYING PURCHASES. See Privacy Policy for additional info.
Hi beauties! Coming at you with another 2023 design trends but this time we are talking all about living rooms! Make sure you check out my post on bathroom trends for 2023 and kitchen trends for 2023!
Living rooms are the heartbeat of a home. They're where you relax, entertain and spend time with your family. It's important to keep your living room fresh without sacrificing comfortability.
Below are 10 trends that will help you keep up with the latest styles while still making your room feel like home in 2023:
Living Room Trends for 2023:
More Colorful
In 2023, we expect to see a lot more color in living rooms. We won't be surprised if you see a living room with a pop of red or orange in your friends' homes next year!
In the living room, you want your space to be inviting and fun. A colorful decor will help make that happen! A room full of bright colors will make you feel more energetic (I hope). And with so many options for paint colors available, choosing something that suits the style you have in mind is easier than ever before! Even if you're not ready for all that change right now, there are plenty of other ways to introduce some color into your space. I recommend mixing up your accessories—maybe even getting rid of some old stuff and replacing it with some new colors!
Accent Walls
Yes accent walls are not going anywhere this year! In fact, we may even see a few more bold colorful ones! Accent walls are a bold way to make a statement in your living room. They can be any color or pattern, used as a statement wall or even as a completed room. There are many ways to create statement walls in your living room. You can paint, stencil, or wallpaper them and use them as a focal point in your decorating scheme.
Sage Green
Sage green is on the rise! There are many reasons why you might want to consider a sage green for the living room, but the main one is that it can help you feel relaxed. The color green has long been associated with nature, which means that it reminds us of peace and calmness. This is why most spa lounges and massage parlors are decorated in shades of green. In addition to increasing your relaxation level at home, having this color in your living room will also make it seem bigger than it really is. One example would be Benjamin Moore Quiet Moments Paint Color!
Muted Richness
Muted Richness is a living room trend that will be huge in 2023. This look is all about the rich, deep colors and textures that are so popular right now, but with a more subdued tone. Instead of bold and bright, this trend focuses on muted tones that are rich and warm.
Adding richness to a room is essential, but it doesn't have to be done with bold colors. Muted tones can add depth, texture and dimension without overpowering the overall look of your space. Pair muted with bright for an elegant design or use them on their own for a calming effect. If you want to incorporate muted shades in your living room, consider adding dark wood furniture with light-colored upholstery or fabric in order to create contrast between color schemes.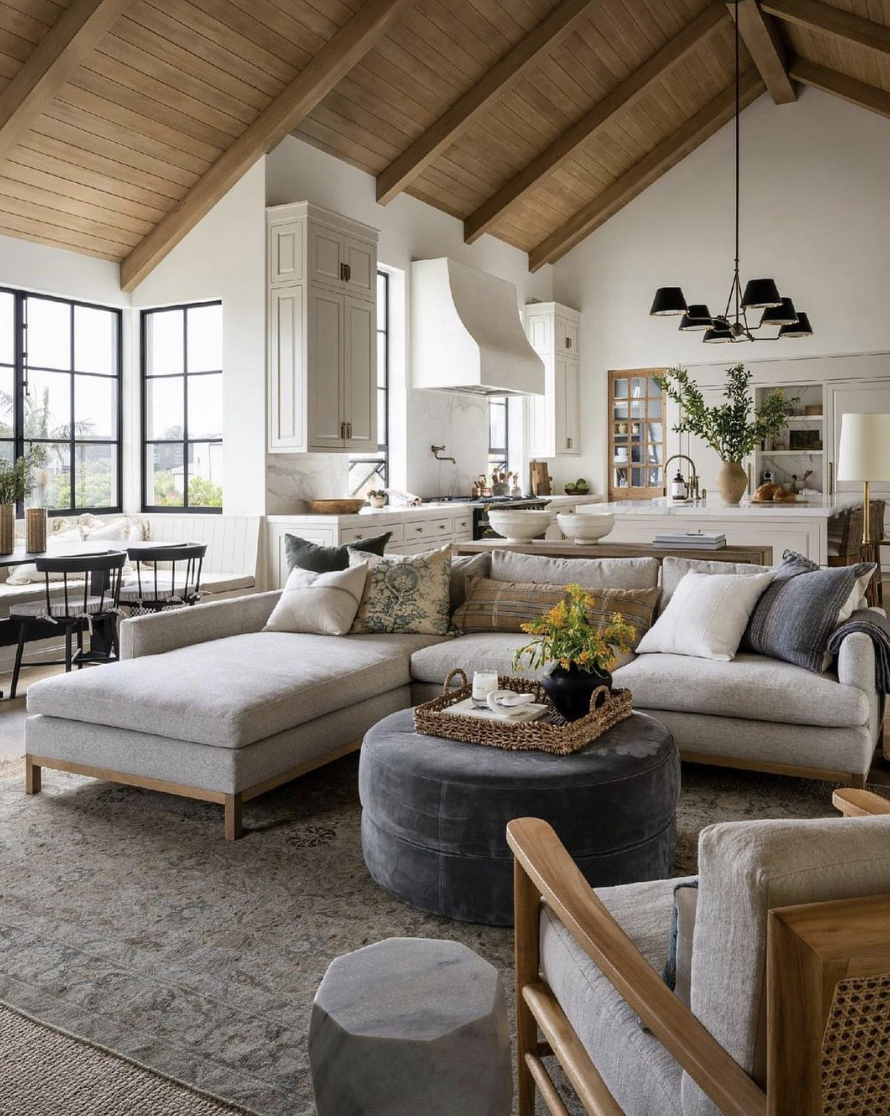 Homey Hues
More than ever, homeowners are looking for paint colors that evoke feelings of comfort and warmth; it seems like everyone wants their living room to feel like a cozy place where they can relax after a long day at work. Homey hues will dominate the market in 2023—from light yellow walls and dark brown floors to dark blue couches, these colors are going to be everywhere!
Floral Flair
Floral is the newer trend that seems to be on the rise for 2023. There are so many ways to play with floral patterns and colors, but I recommend keeping it simple by adding a single pop of color. Think white, green and blue—but don't stop there! You can also add pink, purple or yellow for a bolder look. If you want to make your space feel more dramatic, consider adding flowers in all of these colors to fill out your vignette.
Painted Ceilings
The ceiling is the last place you think about when it comes to design, but it can make a big difference in the look of your room. We are seeing SO MANY designers paint the ceilings now. This will make the room look larger and not cut off.
If you have exposed beams, decorative molding or a vaulted ceiling, painting them white will make them stand out more. Paint color can be used to create an interesting focal point on top of the room's decor and bring attention up into the space—and with so many options available for paint now (from metallic finishes to bold colors and even glitter-filled options), there are plenty of ways to make sure that whatever style you choose stands out!
Cool Minimalism
If you're looking to break away from the polished gold and shiny chrome that have been dominating living room design for the past few years, then this is the trend for you. Minimalism is a design style that focuses on simplicity, stripping away all but the essentials. The result is a room with clean lines and an air of sophistication—but one that feels more relaxed than uptight and staid. A good way to incorporate this look into your living space is by choosing furniture in neutral colors like white or black instead of bold hues like red or blue (or even gold). Minimalism continues to be a hot trend this coming year!
Cozy, Curvy Furniture
Curvy furniture is a trend that we are seeing more of, and it's easy to see why. A curved sofa or armchair is more inviting than a boxy one, as it invites you to curl up on the couch and relax in comfort. It also looks great in any style of living room, from traditional to modern. Curves are feminine and luxurious—a great way to add feminine touches without going overboard with frills and lace! And last but not least, curvy pieces are comfortable! You can sit back in them very easily while still looking stylish.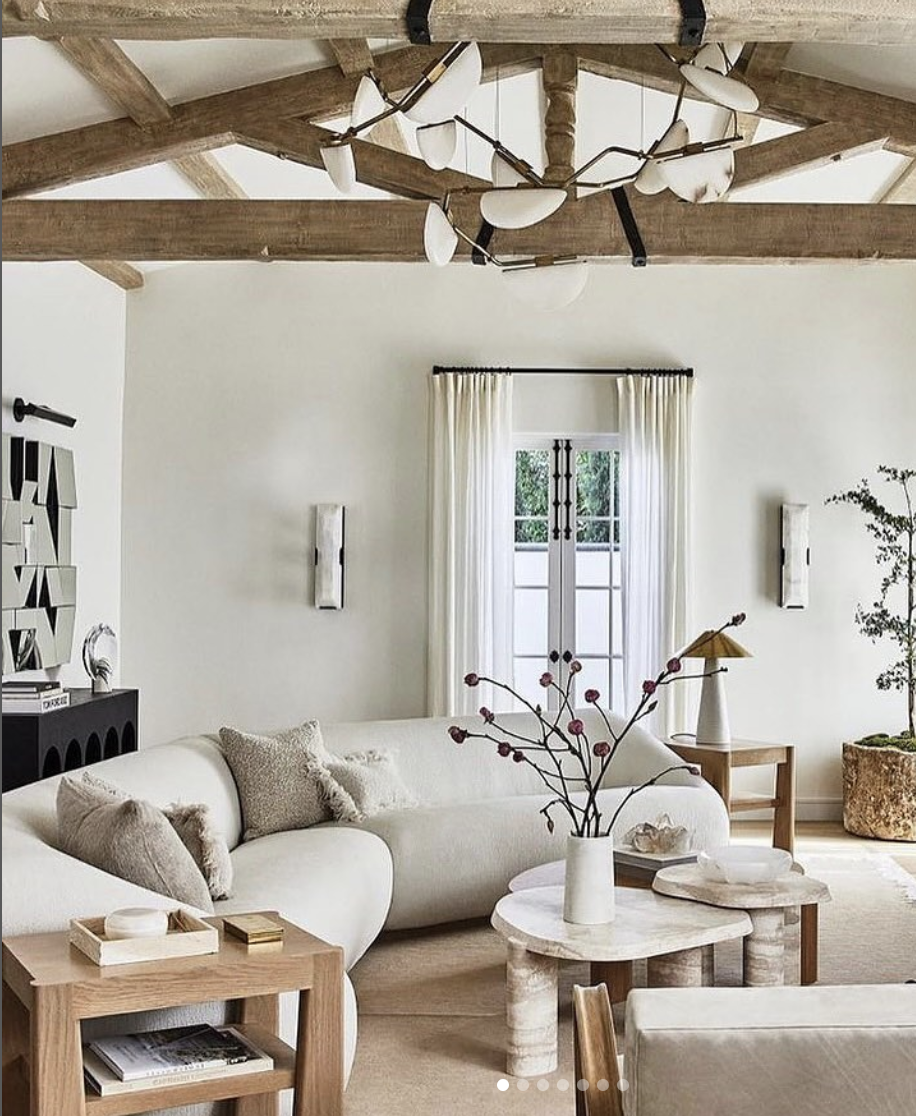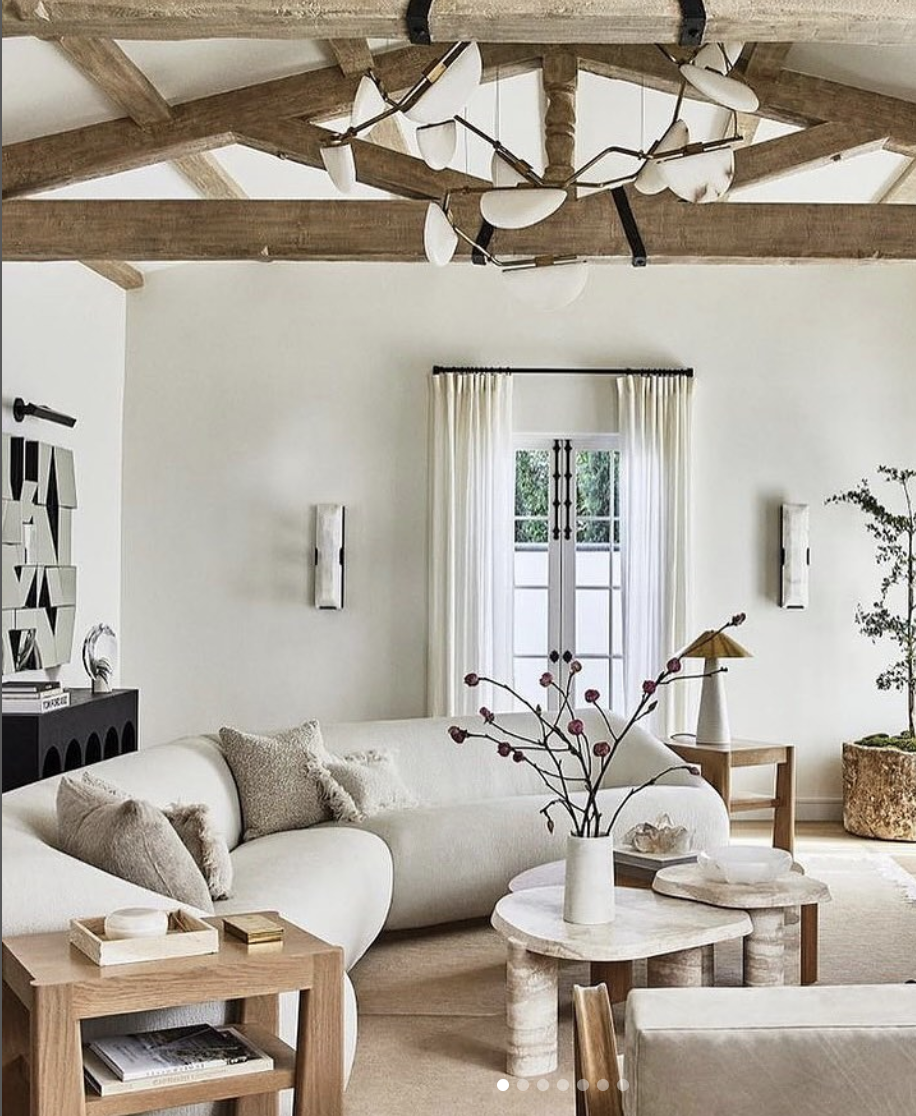 Elegant Details
If you're looking for a way to give your living room a more extravagant look, then this trend is right up your alley. Elegant details can be added through a variety of different materials and finishes, such as porcelain, marble, or resin. You can also use intricate details like carved woodwork or hand-painted designs to make your furniture stand out from others'.
If you're feeling especially fancy, consider decorating with ornate furniture like tables, chairs, lamps and other decorative objects. Or if you're looking for something simpler but still elegant—and perhaps even more practical—you might want to try adding ornate lighting fixtures and accessories instead!
These living rooms trends for 2023 are at the peak of design.
Some of trends that have started in other rooms are now popping up in living rooms. For example, we've seen a huge increase in mirrors being placed in bathrooms and bedrooms, but now we're starting to see them in the living room as well. Similarly, we're seeing a lot of interest in the transparent style right now, which could be used in everything from tables and chairs to coffee tables and end tables.
These living rooms are at the peak of design trends. They are not only beautiful and inviting, but they also represent what you can do with your own space.
Although I could go on forever about all the ways in which spaces will change over the next decade, these ten have struck me as the most innovative and impactful. If I had to choose, these are the trends in interior design that I believe will shape living rooms for years to come. I hope you enjoyed the list and are ready to decorate your living room in 2023!
Until next time,
BEST SELLERS