Where To Find Inspiration For Your Landscape Gardening Project; Spruce up your outdoor space with some new landscape gardening ideas
Disclaimer: this post may contain affiliate links, and every purchase made through these links will give me a small commission (at absolutely no extra cost for you!) AS AN AMAZON ASSOCIATE AND REWARDSTYLE MEMBER, I EARN FROM QUALIFYING PURCHASES. See Privacy Policy for additional info.
Many people desire to engage in a spot of landscape gardening at some point in their lives. The prospect of overhauling your outdoor areas can set a creative fire within you that won't soon be extinguished!
At the same time, though, there can be a series of sobering realities people can experience here. There are many reasons people can't do the landscaping themselves, as well as many causes as to why the dream of a landscape garden may not always live up to reality, which can hurt confidence.
Depending on the size and scope of your garden, some aspirations may need to be subtly tweaked so that they're more suitable. Other times, you may need to explore other concepts entirely.
Regardless of the situation, inspiration can help you realize what's feasible for your landscape gardening project. It can give you a sense of direction and help you build on other ideas or combine a whole series of them.
Where can you find inspiration for your landscape gardening project? Well, we've provided a few suggestions for you here
Where To Find Inspiration For Your Landscape Gardening Project?
Many gardeners and homeowners find it challenging to come up with fresh and creative ideas for their outdoor spaces. However, with a little effort and some outside-the-box thinking, you can find plenty of sources of inspiration that will help you create a stunning and unique garden design. In this blog post, we'll explore some of the best places to look for inspiration for your landscape gardening project, so you can get started on creating the garden of your dreams.
Gardening Blogs
Obviously, gardening blogs like this one can steer you right, and we'd be remiss if we didn't mention them. The beauty of gardening blogs is that they can feature personal accounts from people who've had landscape gardening projects carried out too.
What did people do to get their landscape gardening projects off the ground? Where did they find their inspiration? How did they schedule these logistics if they led a hectic personal life? Which resources did they consult and reference to back up their ideas? One idea can lead to a smattering of others, leading you down a research path that can be most enlightening.
Some bloggers may even be very forthcoming about their failures too. After all, mistakes can always be made when one does anything for the first time. A passionate-project blog can have a sense of honesty that can be hard to find elsewhere. Others' self-reflection can help you make more informed landscape gardening decisions.
Inspiration should be something you collate over time rather than something you do in an afternoon. So, it's recommended that you subscribe to any newsletters and update blogs like ours offer. That way, you can procure a steady stream of inspiration over time and keep developing your ideas.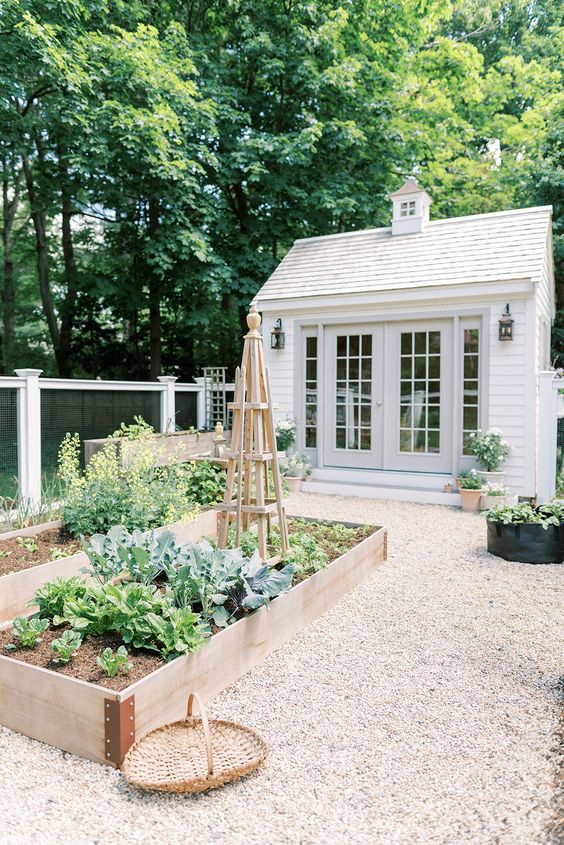 Local Professionals
Local landscape gardeners near you will help you formulate ideas compatible with your circumstances. They'll make the most of whatever brief you set for them or potentially build upon them to your liking.
First, you need to find the most reputable professionals to confer with. Services like MyBuilder can help here. Post your job on their website, and receive responses from vetted and reviewed landscape gardeners in your area. You can browse their profiles, work history, and any feedback they've received before choosing who to share your details with.
Even background checks alone can inspire you. It can give you a more accurate view of what the talent in your region is capable of and what types of significant feats they've carried out before. It's an intricate look into what makes them tick and how they will likely oversee your landscape gardening project.
Once you've shared details, local landscape gardeners can start consulting you, having a full rundown of your hopes and expectations from the start of this process. Everything they tell you will be tailored to your personal situation. If you were to DIY, you might miss out on a great deal of untapped potential in your landscape gardening designs, so always consult with the experts and let them complete the work to the best standard possible.
Visit Flower Shows and Exhibitions
Flower shows, and exhibitions can be rather formal events. There's a hum of industry and expertise moving everything along.
London's RHS Chelsea Flower Show is known to draw very large crowds, some of which tend to be royalty! Moreover, it was a rewilding landscape that won last year's 'Best in Show' award, generating further awe around the much-loved work. So, you should get a sense of the caliber of ideas that are on display here.
There can also be speakers and experts milling about at these types of events. They present their own work or offer thoughts and guidance on the current state of gardening, landscape or otherwise. Predictions for the future may also be shared involving weather patterns spurred on by climate change or technologies designed to make landscape gardening more efficient. Shifting cultural values may also influence what types of gardens people try to emulate. It could all be discussed in-depth in more formal spaces.
Open Gardens
Open gardens might not always be as 'glitzy' or 'glamorous' as a full-blown exhibition. Nevertheless, they can certainly provide a plethora of inspiration and contend with some of the things you'd see at a flower show too!
Everyone takes a different approach to landscape gardening. Some open garden arrangements can gain fame and draw in thousands of visitors from across the globe, too. Other showings can be more subtle and local but still mesmerizing in their own way, drawing in a tight-knit community to see another world not far from their own door!
Regardless of what type you've attended, open gardens have an inviting warmth to them. Everything has been designed to be displayed and present ideas in their most clear and coherent form. Hosting an open garden event isn't a last-minute decision -  it's something people prepared for with great enthusiasm, determined to display a garden that's unique and says many meaningful things about them. 
Visit National Trust Locations
The National Trust is an organization in the UK that protects sites of historical and cultural value. They also look after places of outstanding natural beauty, including things like coastal beaches, walking trails, and delightful countryside settings.
Some of these sites can include vast lush parks. Others may involve historic estates that have lavish gardens. More often than not, great greenery can be found at National Trust locations, and they take extra precautions to ensure everything is preserved and well-presented.
There's an educational component to National Trust locations as well. Often they'll have literature or merchandise on-site that reveals more about the nature of the site, its history, and what maintaining it requires. You won't leave a National Trust site in ignorance and will be served with plenty of inspiration to fuel your landscape gardening project further.
Contemplate Wild Areas
Not every garden is meticulously pruned, sheered, or even painstakingly designed. If you're going for the natural look in your outdoor spaces, there's no better inspiration for you to consult than the natural world around you.
From forests to fields, plenty of natural landscapes in the UK can take your breath away, introduce you to new foliage, and help you realise that sometimes leaving well enough alone can be positive. After all, many creatures call wild lands home, and allowing nature to take over to a degree in your garden may usher in similar circumstances. 
Of course, even if you're very passionate about landscaping a particular type of high-maintenance garden, you can still find inspiration in the natural world too. Who knows what plant life you'd come across and be curious about? Perhaps you'd also feel inclined to grow more trees in your outdoor spaces after your exploring? Regardless of your intent, your garden will be an ecosystem to some extent, and wild
More Landscape Gardening Project Tips:
BEST SELLERS