Landscaping Ideas for Instant Curb Appeal; Landscape design ideas that will help your house stand out from the neighbors. The easy, low-cost, and smart ways to create curb appeal
Hi beauties! Today's post is all about curb appeal landscaping ideas. One of the best ways to improve your property and home value is to make improvements that add curb appeal. While some landscaping ideas and projects can be expensive, there are simple changes you can make to your home that look great without breaking the bank.
When it comes to working on your home you'll often hear people talking about the interior but did you know that a home's exterior can make all the difference when it comes to the appeal? There are a lot of factors to take into consideration like your location, the existing features, and how much space you have. When considering how to improve your home's exterior, landscaping and a well-maintained lawn are some of the best options. This has to be done properly because if it is not well planned out, everything else will look half-finished.
A good rule of thumb is that whatever you do should be in harmony with the style of your home and the level of effort should be in sync with what is being proposed. Below I have listed 30 landscaping ideas for instant curb appeal which will definitely make your day.
Curb Appeal Landscaping Ideas:
A successful landscaping project requires the right combination of plants, hardscaping, and elements to create an eye-catching design that is both functional and aesthetically pleasing. There are countless variables to consider in even the simplest-looking landscapes, so it's always a good idea to have help from a professional landscaper. However, you can still get started on brainstorming your own ideas for making improvements around your home. Lets jump into some landscaping ideas to improve your curb appeal!
Garden Pavers
If you're looking for an easy way to improve your home's curb appeal, look no further than garden pavers. These durable, long-lasting surfaces are perfect for your yard and will add style and ease to any project. They're also easy to install, so you can get started right away!
Garden Window Boxes
Consider adding garden window boxes. These simple additions can be used to add color and life, as well as a visual reminder of the beauty of nature. Window boxes are great for adding color to your yard and windows. You can choose from a wide range of colors and styles, including traditional wooden boxes or more modern-looking plastic ones. You can also plant herbs in them or use them for flowers or vegetables.
Crisp Garden Edging
This is an easy way to make your yard look more finished, and it's super easy to install. You can find all kinds of styles, from grasses to stones, so you can customize it however you want. If you want your edging to match your house or another feature in the yard, we recommend going with stone or brick. If you want something that will blend in with the rest of your lawn and landscaping, I recommend choosing a grass type that matches the color of your lawn. I also recommend installing this edging along the perimeter of your property—it will help define where one part of your property begins and another end.
Rocks and Stones
Rocks and stones can be used in many different ways: they can be placed around trees or bushes as a border; they can be used as stepping stones; or they can be used to create paths or walkways. Rocks and stones can also add texture and interest to flower beds, making them look more natural and less formal. When choosing rocks for your landscape design, you should consider several factors: 1) size (the bigger the better); 2) color (the brighter the better); 3) shape (the more interesting the better).
Large Bushes
Large bushes will help add color and texture to your yard, which can make all the difference in creating a welcoming aesthetic. If you want to really up the ante and create an eye-catching design, consider adding a variety of different kinds of bushes—they'll create a more dynamic look than just one or two types. The most important thing is that they're big enough to be noticeable from the street, but not so big that they block out windows or doors!
Garden Bed Stones
Garden bed stones can be a great addition to any garden because they add an element of interest and surprise. They also increase the curb appeal of your home by making it look more elegant and expensive. The best part about using garden bed stones is that they're cheap! You can buy a large amount of them for a small price, which means that you don't have to worry about breaking the bank when you want to add some flair to your yard.
Low Maintenance Hostas
If you're looking to spruce up the front of your house, look no further than low maintenance hostas. These plants are great for those who want an easy-care plant that can be grown in any climate and is resistant to pests and diseases. Hostas come in a variety of colors, so you don't have to worry about finding one that matches your home's exterior. They also bloom early in the spring, so they'll be in bloom before other perennials take over the front yard!
Cleanly Trimmed Bushes
One of the easiest ways to make your house look more inviting and welcoming is by cleaning up your bushes. Bushes that are trimmed neatly are easy on the eyes, and they make your house look tidier. If you want to make sure that your bushes are always in tip-top shape, follow these steps:
Use a sharp pair of scissors or shears to cut the branches of your bush down to size. If you can't find pruning shears that fit comfortably in your hand, try using a lopper instead!
When you're done cutting off all the dead leaves and branches, give your bush a good shower with water from your hose. It'll help remove any dust or dirt particles from its surface and make it look clean as can be!
To finish up, trim off any stray hairs or loose pieces of grass so they don't show through when people drive by!
Keep Walkways Clear and Clean.
The walkway is one of the first things visitors, delivery people and neighbors see when they arrive at your home. It's also the first thing you see when you come home. It's a place where you can show off your style and personality—and it's an opportunity to make a great impression. When it comes to your home's curb appeal, the walkways are an important part of the equation. If a walkway has weeds growing up through it, or if there's debris from fallen leaves or branches, it can detract from the overall look of your yard and house. You don't have to spend a lot of money; just use a leaf blower and rake on a regular basis to keep these areas clean!
Flower Bushes
Flower bushes are a good way to make your yard look more lush, and they can be grown in any type of soil. Flower bushes will attract birds and butterflies, making your yard more attractive to neighbors. Flowering shrubs also add color to your landscape.
Walkway Lighting
Walkway lights can be placed anywhere along your driveway or sidewalk, and they can be used in a variety of ways to make your property look more inviting, interesting, and attractive. Walkway lights are also great for lighting up darker corners of your garden and yard, so you can still enjoy them even when it gets dark outside.
Using Plants to Border Walkways
A walkway is an important part of your home's curb appeal. It is often the first thing people see when they come to visit, and it can make or break your garden's overall attractiveness. You can use plants to border walkways in order to give visitors a sense of what is waiting for them in your yard, and you can also use them to add color and texture.
Use different varieties of grasses and flowers in varying heights along the edge of your walkway. This will create a nice effect where the plants grow together and look like one unit instead of several different types planted separately from one another.
Plant trees at regular intervals along both sides of your walkway so that there is shade for people walking through it during hot summer months but also plenty of light during winter months when snow covers everything else up outside (or even just sun if you live somewhere warm year-round). This will make people feel welcome in your home because they will feel comfortable walking around outside without worrying about getting too hot or cold while visiting with family members or friends inside!
Directional Planting
Directional planting is the practice of creating a visual impression by using trees, shrubs, and other plants that are planted in a certain direction. It's all about making your home look like it was designed specifically for your lot.
Directional planting is a landscaping technique that uses plants to create the illusion of space, even when the space is actually limited. You can use directional planting to draw the eye of passersby to your home or business, making it stand out from the crowd. The idea behind directional planting is that you can take advantage of a small space by using plants in an organized way to draw attention in one direction and make it appear larger than it really is.
Artificial Turf
Artificial turf is a great option for people who are not able to maintain a lawn, but want to maintain the aesthetic of having one. One of the most common reasons for installing artificial turf is because it is much easier to maintain than a natural lawn. Installing artificial turf does not require any special tools or skills, so virtually anyone can do it themselves. Artificial turf can be installed on any surface including concrete patios, decks, and driveways; which means that it can be used in both residential and commercial settings!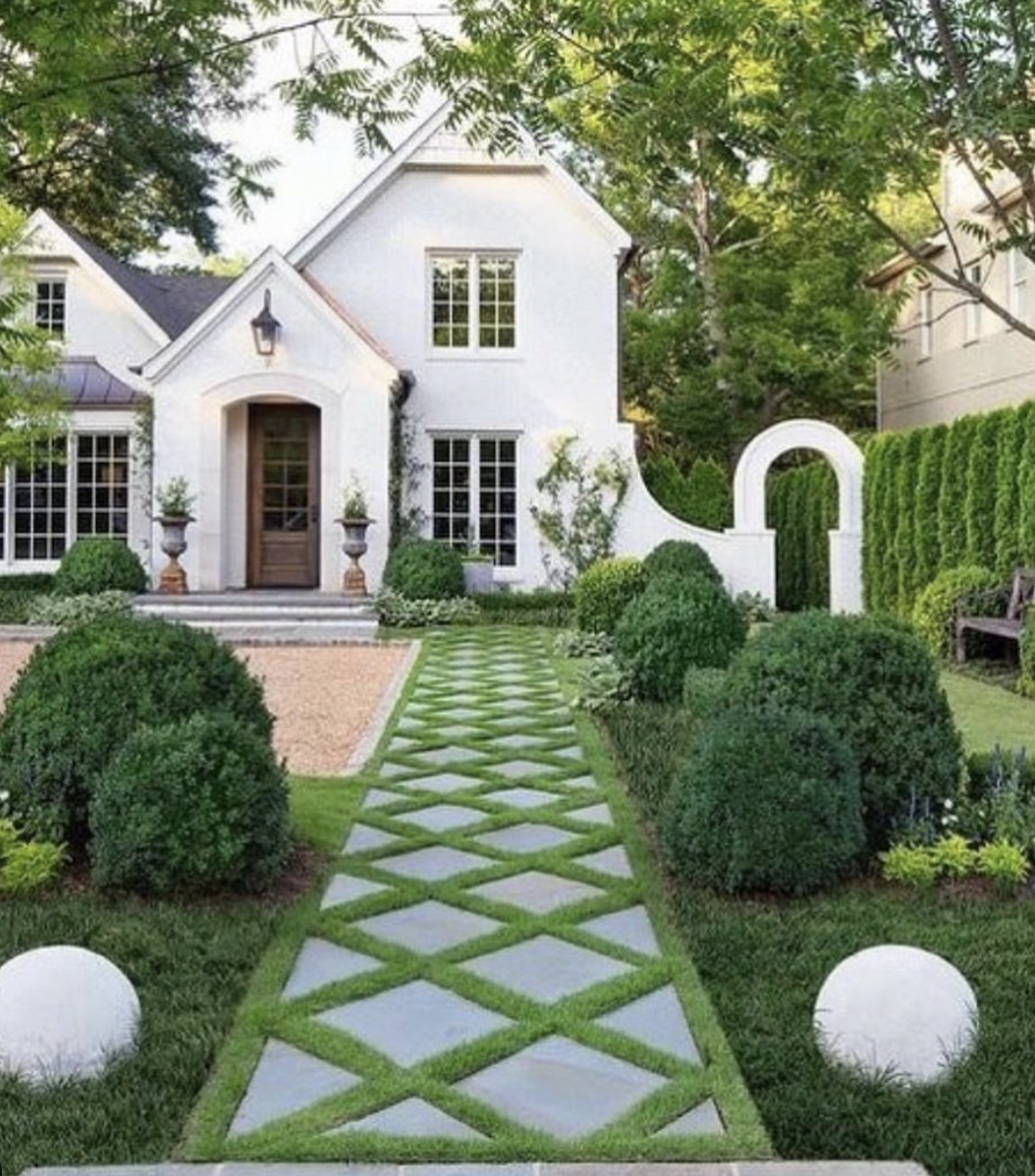 Unique Accents for Added Interest
Some of the best landscaping ideas for curb appeal include adding plants, flowers, and trees to your yard. This can create a beautiful display of color and beauty that will draw people in as they drive by your home. Another great idea for landscaping ideas for curb appeal is to add unique accents like statues or fountains. These accent pieces can help add interest to your landscape design and make it more eye-catching than other houses on the block!
Use decorative stones instead of mulch around plants or trees (or both!). This is especially effective when using colored stones that contrast with the bark color of nearby trees or other plants, which will attract attention from passersby who happen upon your property and give them something worth stopping for!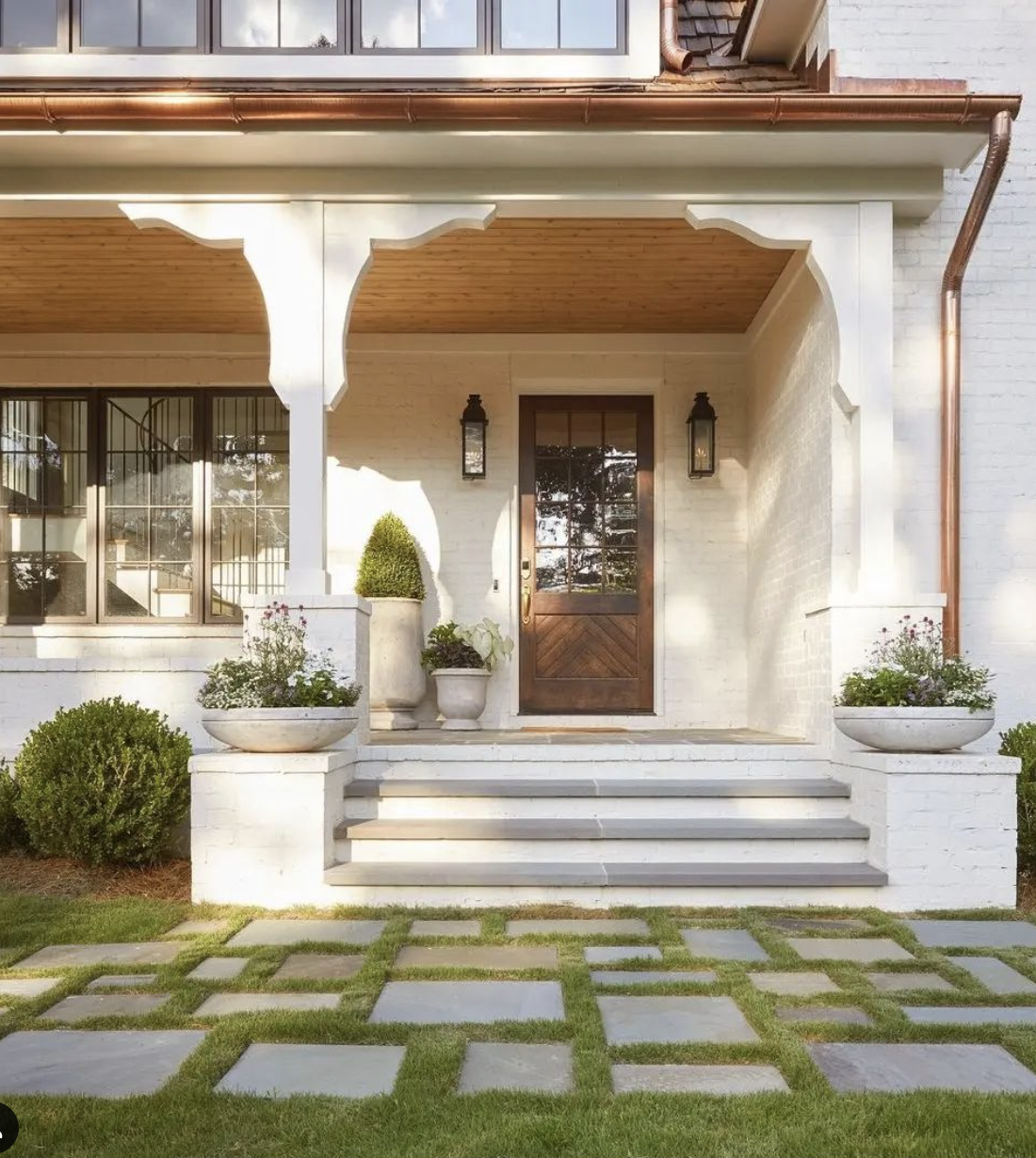 Pops of Color
Pops of color are a great way to liven up your home's curb appeal.
Choose a color that matches the color of your house or is complementary to it. If you have an orange house, for example, then you might consider using red flowers or plants in your landscaping.
Don't go overboard with too many different colors—it can look garish and overdone! Instead, stick with just one or two colors per planting bed or area of the yard.
If you do want something bolder, try combining two different shades together—like a dark green tree with light pink flowers, for example.
Full Garden
A full garden is the perfect way to give your home a fresh new look and feel. It is also a great way to use up space in your yard that would otherwise be wasted. If you want to add a touch of elegance and class to your home's exterior, then this is the perfect choice for you!
Start Small
A small change can make a big difference, and it's easy to see how that can add up over time. When you're ready to make your home more appealing, start landscaping on a smaller scale before going big and extravagant. Some great ways to improve the curb appeal of your home include:
Planting flowers in front of your house and around the porch
Adding a mailbox with a cute design or color scheme
Putting up a fence or gate around the front yard
Painting the exterior of your home in a fun color like red or orange
Annuals and Year-Round Bushes
Annuals are low-maintenance plants that can help give your yard a pop of color during spring and summer months. They're relatively inexpensive, but they also add an element of whimsy that can really change how your home looks when you look out of your front door.
Year-round bushes are a good option if you want something that will stay green year-round. They'll add some color during the winter months as well.
Weed Control with Pebbles
This landscaping technique involves laying down pebbles over an area that you want to keep weed-free. The pebbles will prevent the weeds from growing through them, while still allowing water and nutrients to reach plants at their roots. Pebbles can help you add a beautiful, natural-looking border around your garden or flowerbeds. They also make it easy to create walkways and paths through your landscaping that are both functional and attractive.
Cottage Vibes
A cottage garden is defined by its use of flowers, herbs, and vegetables in a style that mimics the planting patterns used in English gardens during the 17th century. The plants used in these gardens tend to be perennials, which means they come back year after year without much work from you. The best part about a cottage garden is that it doesn't require much upkeep or maintenance—it just grows! In fact, you could probably spend more time tending to your plants than actually gardening in them!
The best part about cottage gardens? They're so easy to grow! You don't need a lot of space or expensive tools to start this project (although investing in some new tools might be helpful). All you need is some soil, seeds/plants, water, and sunlight—and then let nature do its thing!
Well Maintained Walkways
A well-maintained walkway is essential to curb appeal. It can be made of brick, wood, pavers, or concrete. The best material depends on where you live and the weather conditions in your area. A well-maintained walkway has a smooth surface that is free of cracks or holes. You should also ensure that it is free of weeds and other vegetation that could grow in between the bricks or stones.
Brick Edging
Brick edging is a great way to make your landscaping look more polished and professional. Brick edging is a simple way to give your yard a more cohesive look, and it can be done with just a few supplies. Brick edging is a great way to make your landscaping look tidy, professional, and more inviting. It's also an inexpensive way to give your property a boost in curb appeal.
More Greenery the Better
There are lots of ways to improve your curb appeal: you can plant bushes and flowers, add fencing, or even put in a driveway. But one of the most important things you can do is add more greenery! Plants are attractive and can make your yard look bigger, which will help sell your house if you ever decide to sell it.
Stick with One Color Scheme
When you're looking for landscaping ideas for curb appeal, you want to stick with a single color scheme. This can be tricky because you might think that different colors will add interest to your home, but in reality, they can actually detract from the overall look. A good way to get started on this is by choosing one color and then finding plants or flowers that match it in some way. You can also choose two colors and use one as an accent color while leaving the other as the primary one.
Gates and Fences
Gates and fences are a great way to enhance your curb appeal. If you have a yard, you can install a fence to enclose it. This will help to make the yard look more inviting and it will give you a chance to add an ornamental touch with the use of flowers, vines or other vegetation. You can also make use of fences to create privacy in areas where visibility is not an issue.
Lawn Care and Upkeep
There's something about a well-maintained lawn that makes your home look more inviting and cared for. It's hard to believe, but your lawn can be one of the most important factors in how people perceive your house from the curb. Having a well-manicured lawn can help you sell your home faster, because potential buyers will see that it's well-taken care of.
Clean Cut and Simple
When you're looking to make a good first impression, it's important to keep your landscaping simple. A clean and well-maintained yard will make your home look inviting and welcoming.
Brick Pathway
Brick pathways are a great way to add curb appeal to your home. The look of brick is one of classic elegance, and it can be used in a number of different ways to create new pathways or enhance existing ones.
Consider using the bricks to create a winding walkway that leads up to your door. This gives visitors a chance to view your home from afar and lets them know that they've arrived at their destination. You can also use bricks as stepping stones for smaller areas, such as flowerbeds or patios. This will allow you to create interest in an otherwise plain space, that doesn't require much effort on your part!
There you have it folks! 30 genius curb appeal landscaping ideas! A well-designed landscape can be a welcome addition to any home. Not only does it serve as an instant color boost, but a professionally designed landscape also helps create a more dynamic aesthetic for everyone who walks by your house.
More Landscaping Ideas:
While designing your front or backyard landscaping is a great way to make your home look good, curb appeal starts with your front yard. If it's busy, messy, and unkempt, then the rest of your yard will likely suffer as well. There are many more landscaping concepts than what we've shared here, but these are some of the most popular and effective for property owners. So get those shovels and mowers ready because it's time to explore!
Until next time,