Delicious Summer Cocktails You Need to Try; Here are 10 alcoholic beverages to keep you cool this summer!
Disclaimer: this post may contain affiliate links, and every purchase made through these links will give me a small commission (at absolutely no extra cost for you!) AS AN AMAZON ASSOCIATE AND REWARDSTYLE MEMBER, I EARN FROM QUALIFYING PURCHASES. See Privacy Policy for additional info.
Hi Beauties!
There is something about the hot summer days that urge you to drink delicious summer cocktails. Whether you are sitting on a beach or hanging out in the back yard, these summer cocktails will definitely satisfy your drinking needs! Life is too short not to enjoy one!
Not into alcohol? A lot of these can be made without it! If you are still not convinced, try some of these "mocktail recipes"! I put that list together last year when I found out I was pregnant but still wanted something fun and pretty to sip on!
These drinks may not be the healthiest thing you have seen on my blog but I just couldn't resist! I am in the summer mood and this summer cocktail round up post is definitely needed right now!
With that being said, lets jump into the delicious summer cocktails shall we?!
Here are the Delicious Summer Cocktails You Need to Try:
<< Please note: none of these photos belong to me, please click links provided or photos to be redirected to owner. >>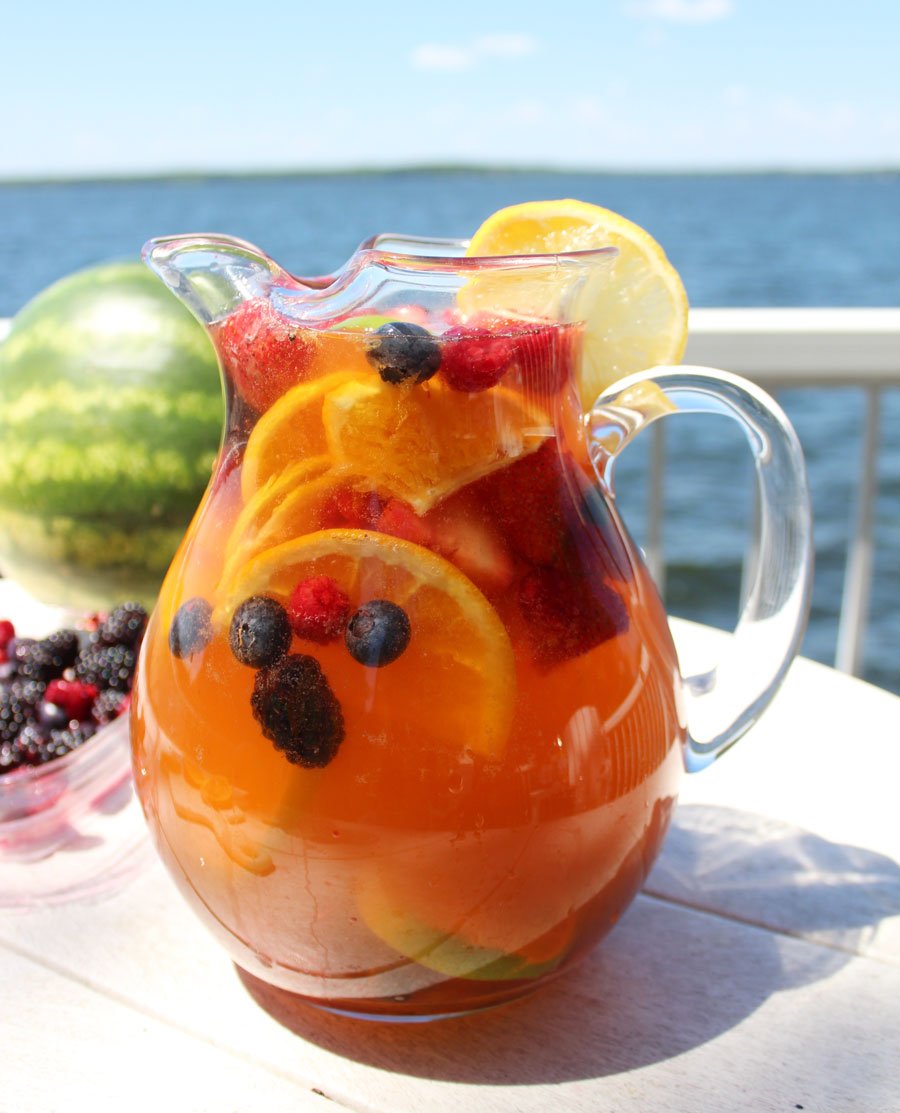 Starting this post off with one of my very own delicious summer cocktails! Jungle juice sangria! Curious what that mean? Click the photo to find out more!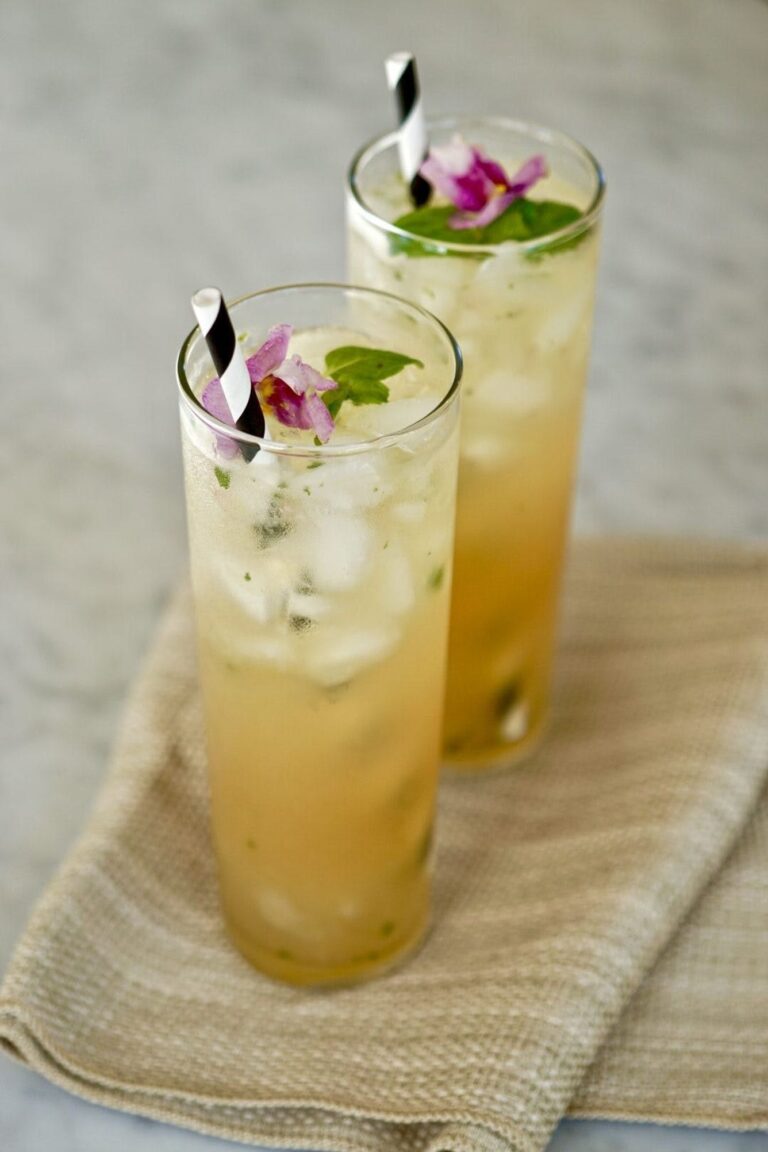 This grapefruit-like pomelo is actually sweet rather than bitter and makes for the perfect citrus fruit beverage! And of course you cant go wrong with a drink that has a beautiful flower on it!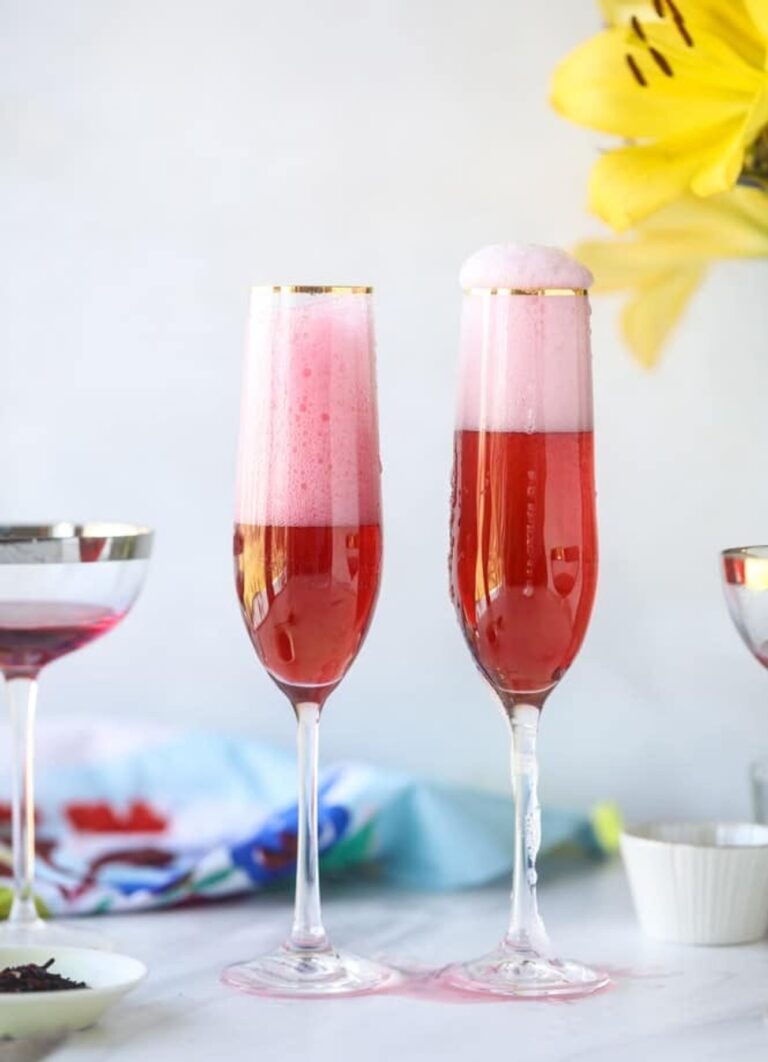 Ok this drink is such a show stopper! If you are feeling something fancy, you definitely need to try this beautiful pink cocktail with hibiscus in it.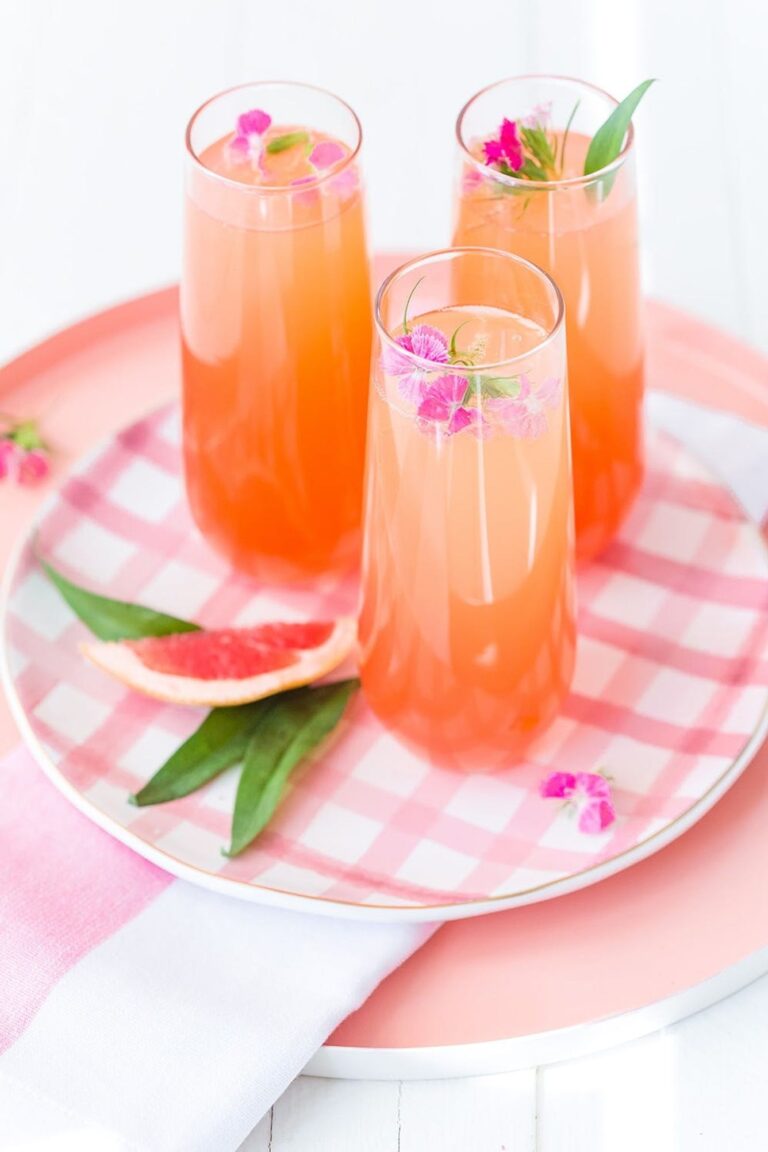 These adorable girly summer cocktails are made with orange and grapefruit juices, simple syrup, and grenadine. I might need a plastic glass for these ones!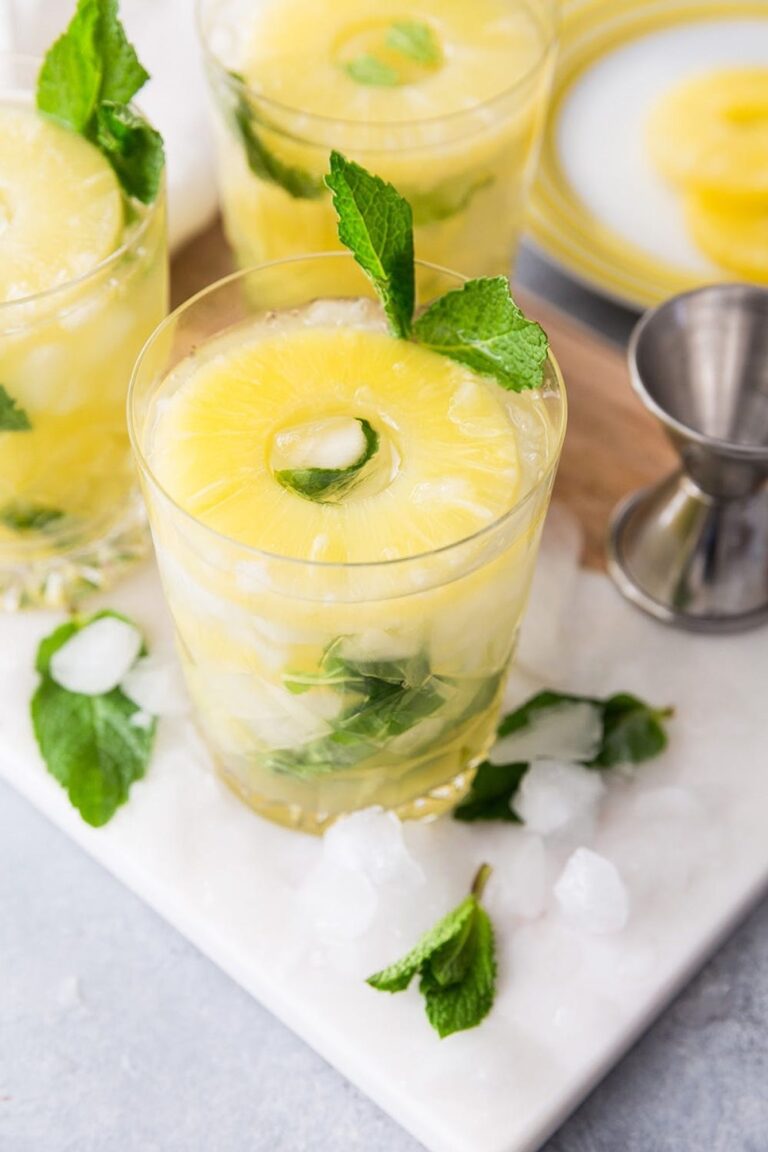 The hit ginger liqueur sounds surprisingly delicious in this summer cocktail! A little bit of sweet and a little bit of sour. Any mojito lover may need to try this one asap!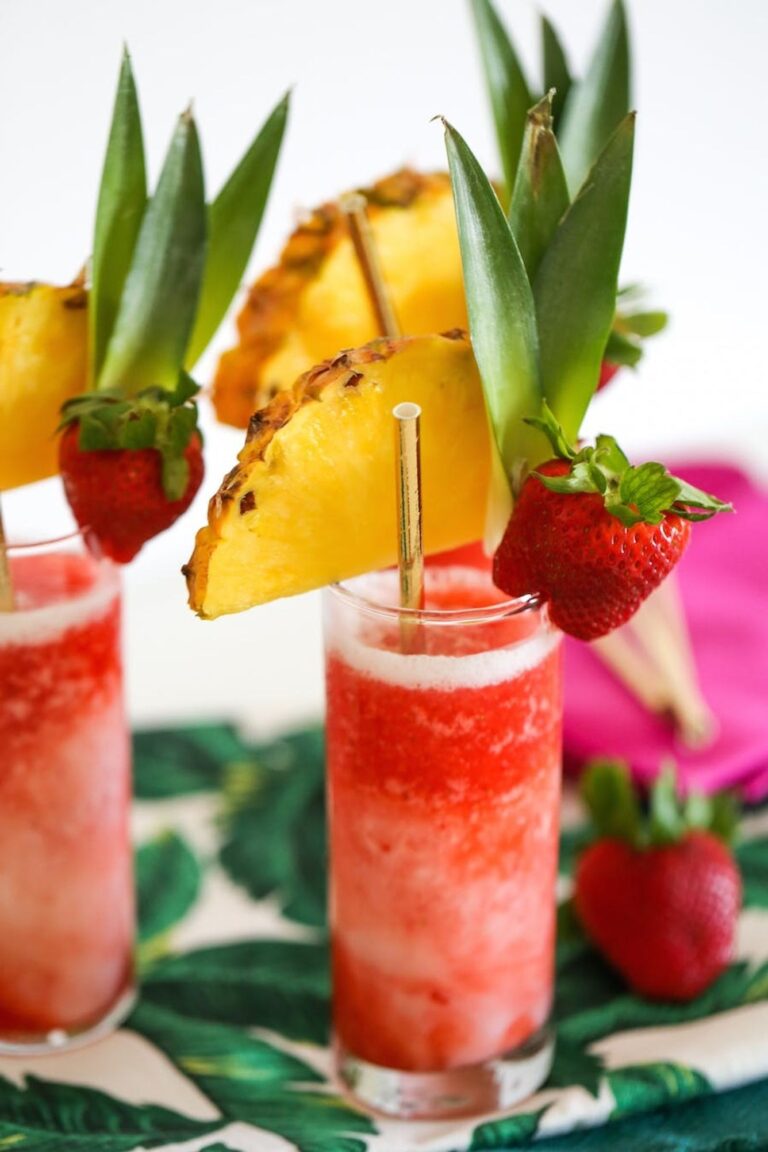 This hybrid between a piña colada and a strawberry daiquiri is not only beautiful, but helps you get in your servings of fruit for the day. At least that is what I am telling myself which running out to buy the ingredients for this beautiful cocktail.
This is a sweet and spicy summer drink that is sure to please! Pineapple and jalapeño infused vodka cocktail, healthier ingredient list, my kind of drink!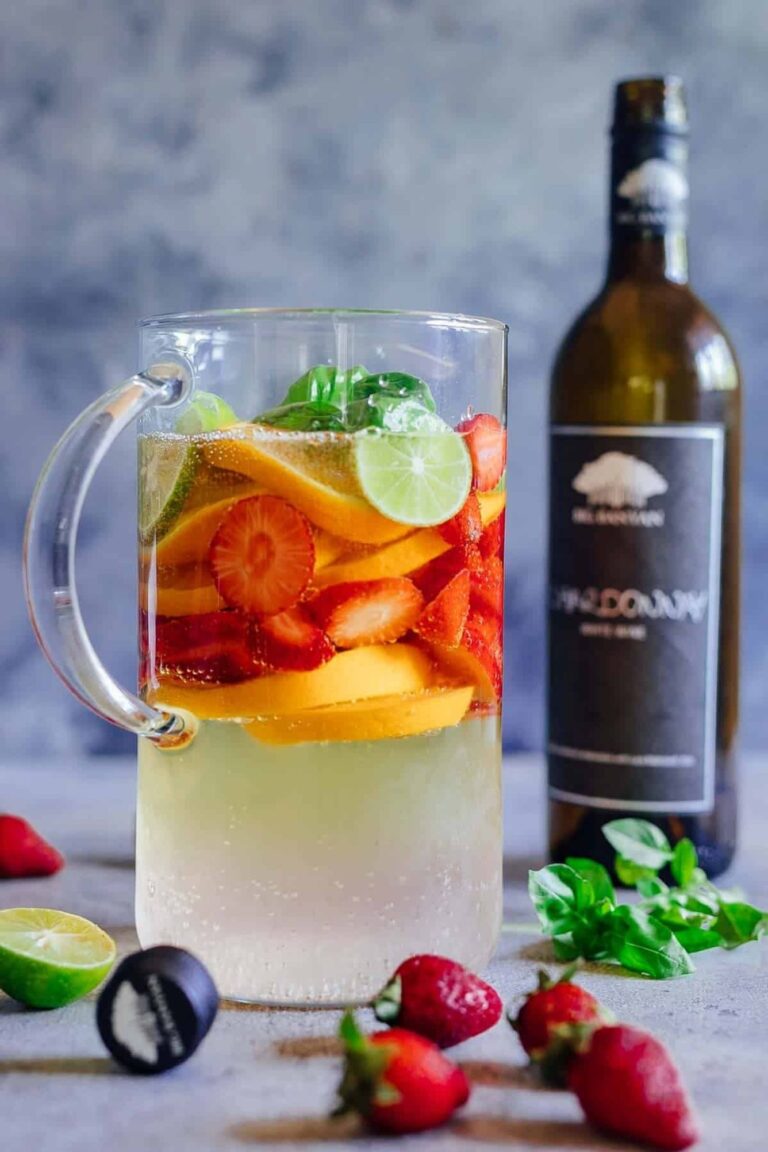 You didn't think I would forget to include a white sangria cocktail on this round up post did you?! This beautiful sangria includes strawberries, oranges, lime and basil with white wine!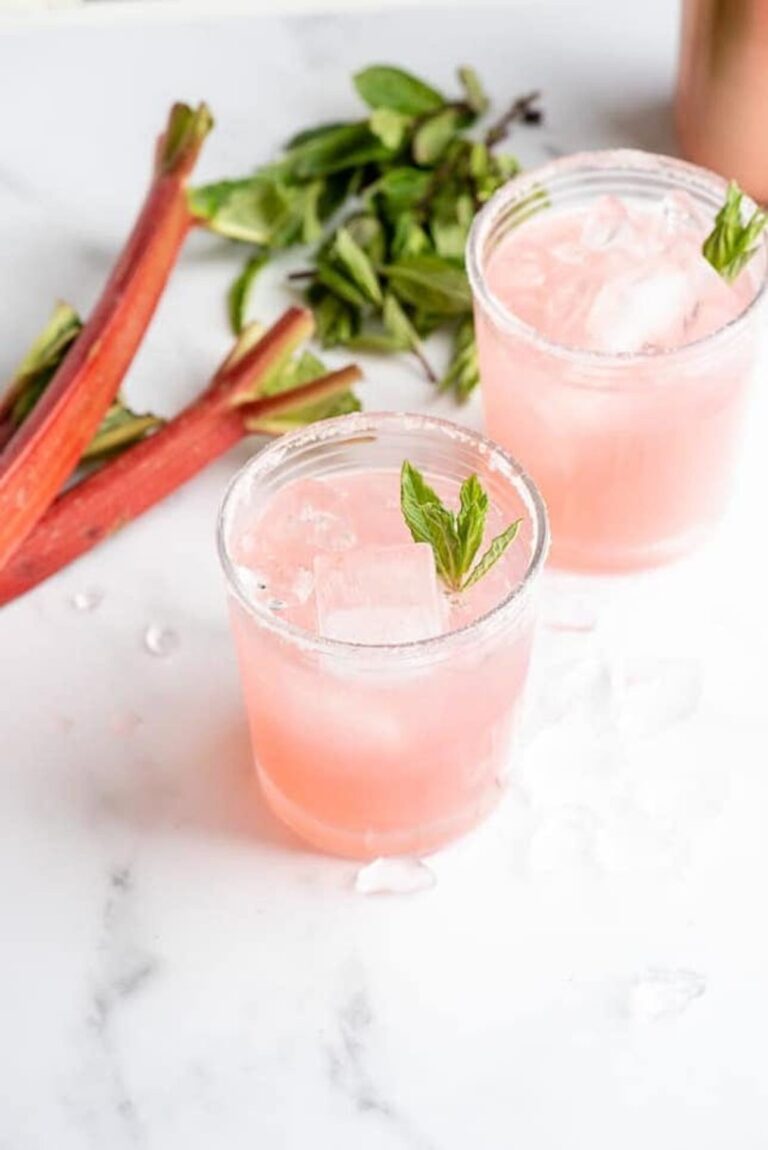 Not only is rhubarb recipes a must in the summer time, this cocktail recipe turns this fruit into a pie flavoured beverage! Sign me up!
I have never been a fan of Moscow Mules but I have a feeling if I infused strawberries into the drink, it would be WAYYYYYY better!
There you have it folks, 10 Delicious Summer Cocktails You Need to Try! Let me know down in the comments below which on is your favourite or which one you will be trying!
Until next time,
If you liked this post, You will love these too:
BEST SELLERS