11 Beautiful Modern Farmhouse Exteriors; here are several country farmhouses that are sleek with character and rustic charm.
Disclaimer: this post may contain affiliate links, and every purchase made through these links will give me a small commission (at absolutely no extra cost for you!) AS AN AMAZON ASSOCIATE AND REWARDSTYLE MEMBER, I EARN FROM QUALIFYING PURCHASES. See Privacy Policy for additional info.
Current House Decor Best Sellers:
Hi beauties!
Looking for some modern farmhouse inspiration? You have come to the right post! But I will warn you, this post is loaded with white charming homes that you might not be able to forget.
Looking for your dream home or just wanting to live vicariously through a photo? Take a look below for all the beautiful modern farmhouse exterior inspiration! I hope you find exactly what you are looking for!
Just a heads up, these photos do not belong to me, I credited them all though!
This post is all about beautiful modern farmhouse exteriors!
Here are 11 Beautiful Modern Farmhouse Exteriors:
<<None of these photos belong to me. Please click photo or title to be redirected to their owners>>
Designed and built by Todd Wilson of Wilson Design & Construction, Inc., this gorgeous white modern farmhouse is one that needed to be showcase in this post! You can tour the entire house here!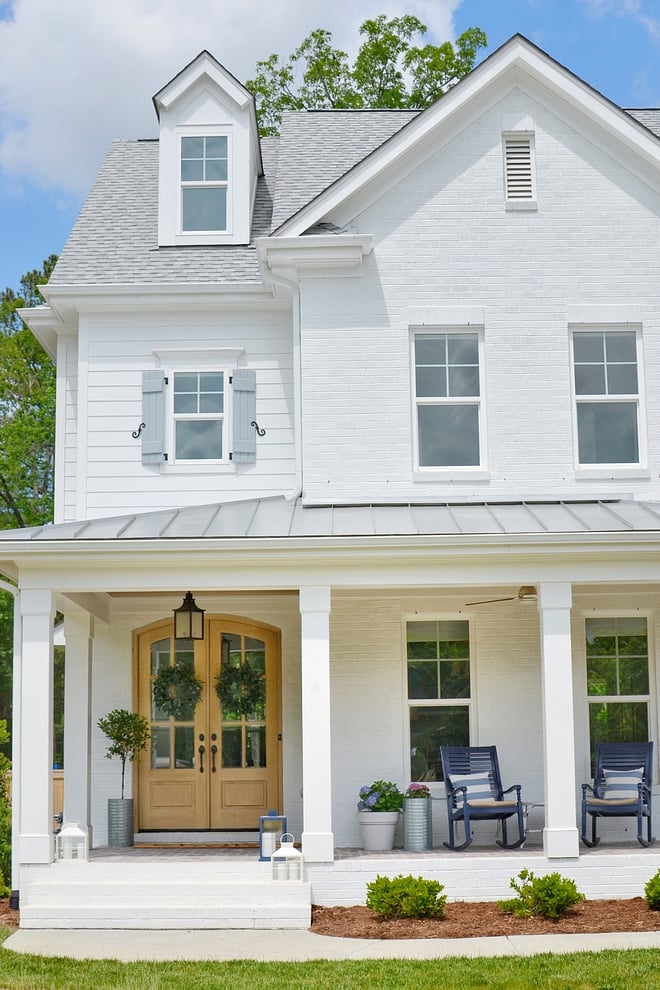 You can see the full house tour here! Thank you Chrissy for staring your beautiful home with us!! Similar rocking chairs, similar side table, front porch lantern, hello doormat, and cute planters.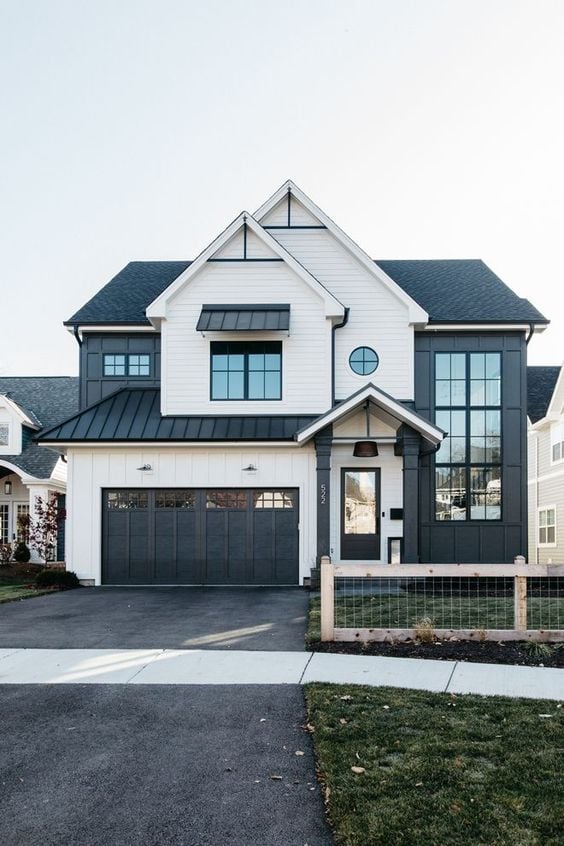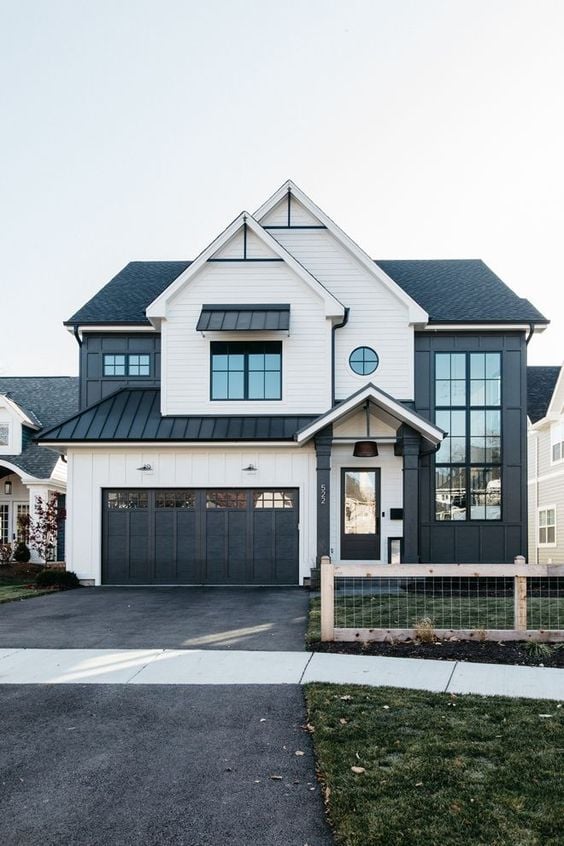 This gorgeous modern farmhouse decided to go both moody and airy with the mix of black and white siding!
Related: TOP 10 FARMHOUSE EXTERIORS YOU NEED TO SEE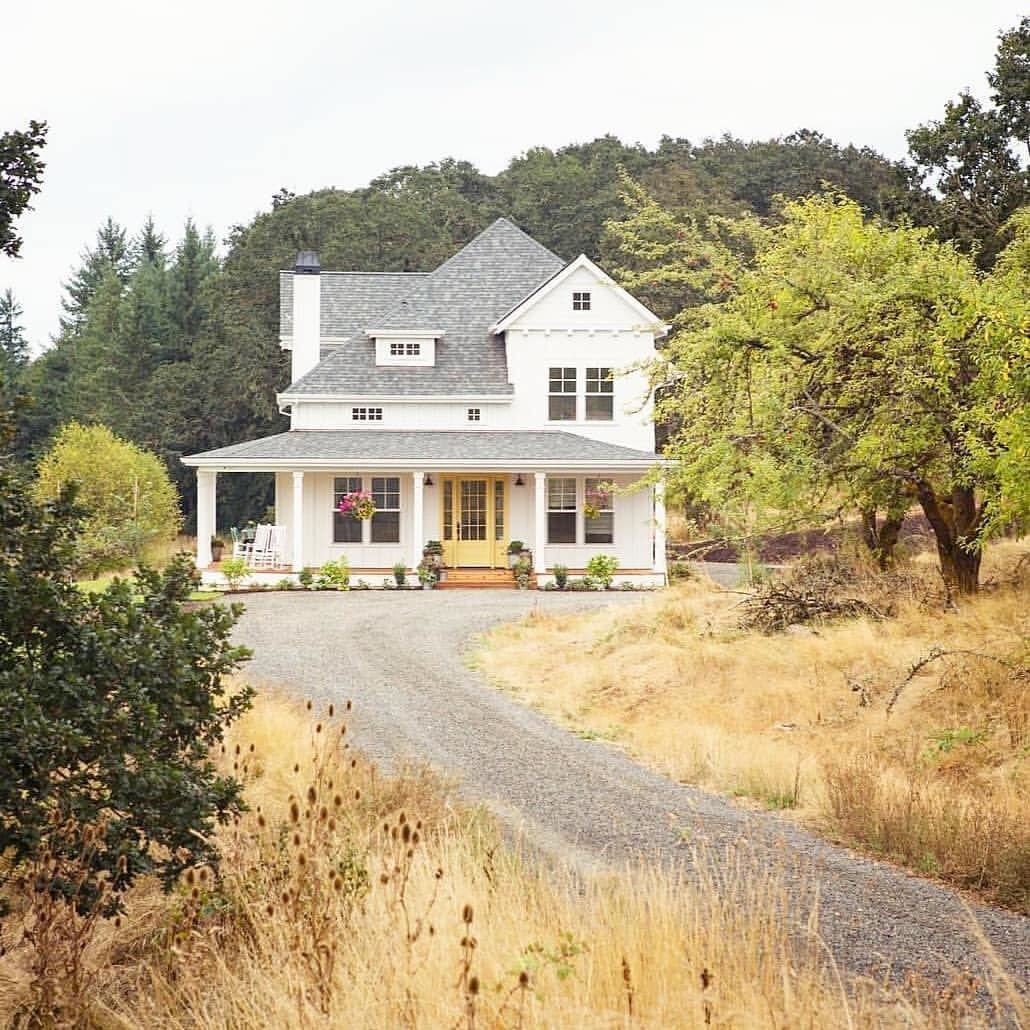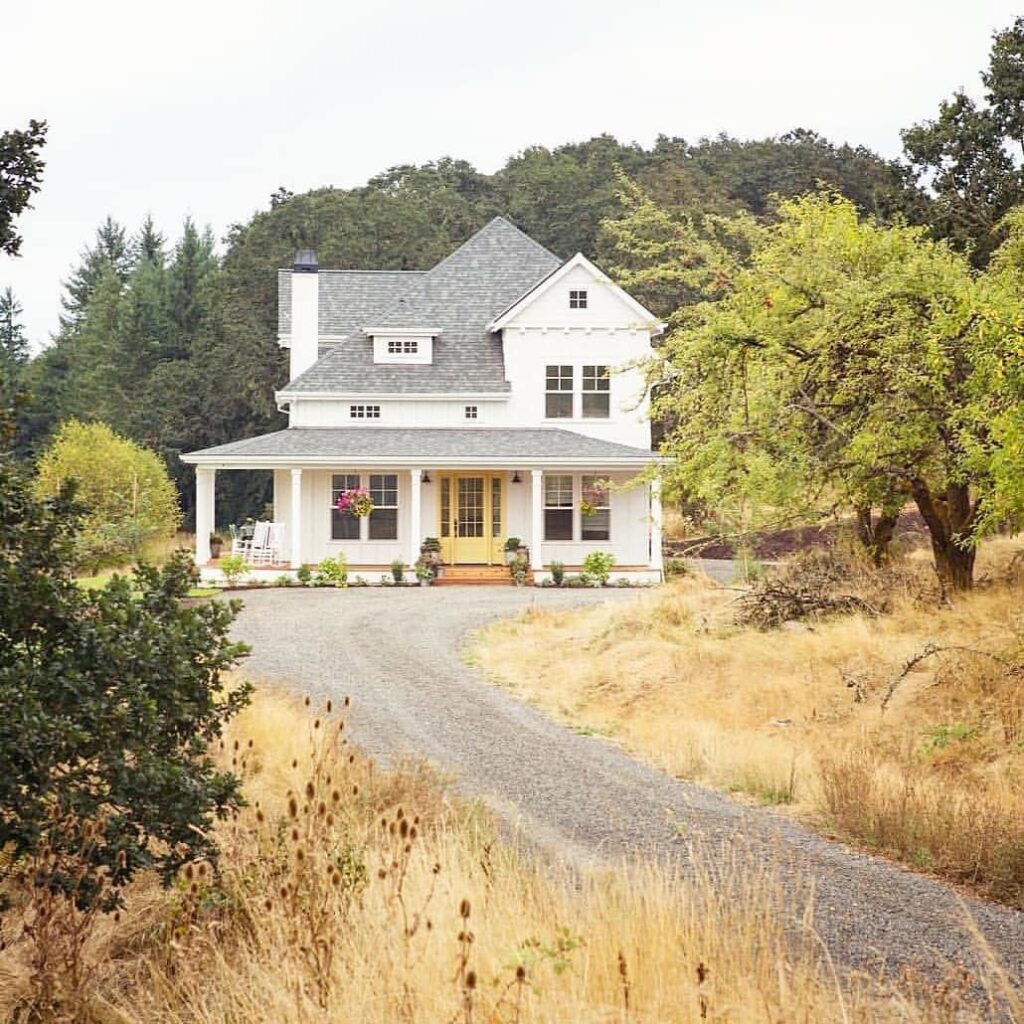 This is what farmhouse dreams are made of! This elegant farmhouse is boasting with character and old home charm.
Related: 11 BEST HOUSE EXTERIOR RENOVATIONS BY JOANNA GAINES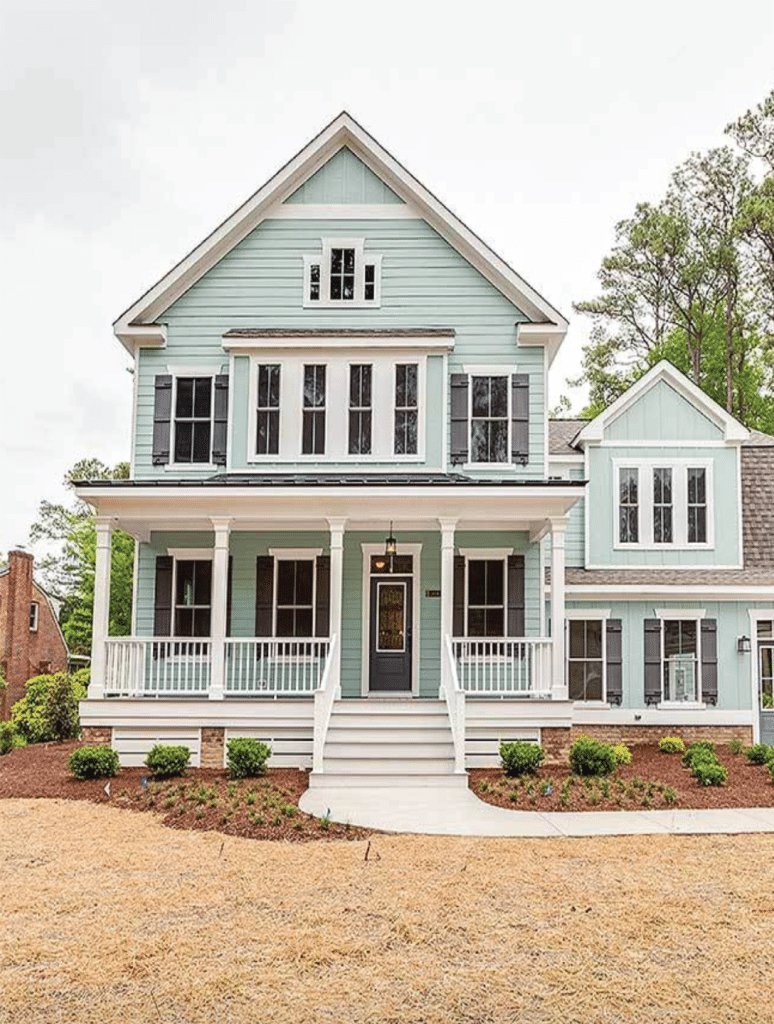 I never thought a mint green exterior on a farmhouse would look good but this house truly pulls it off! You can actually view the entire floor plan on the architectural designs website!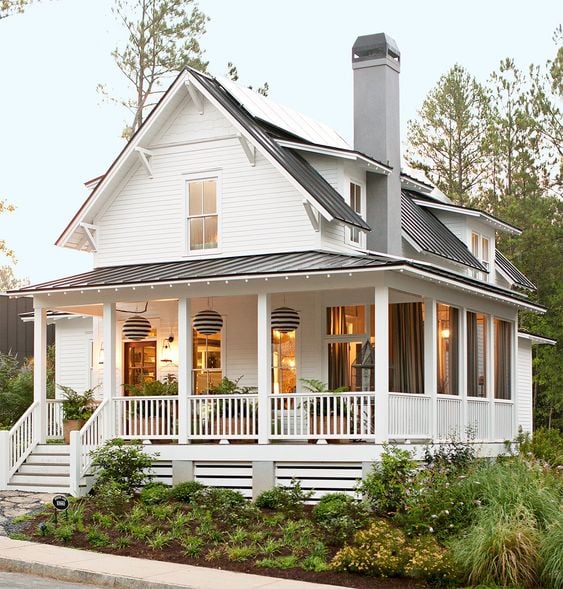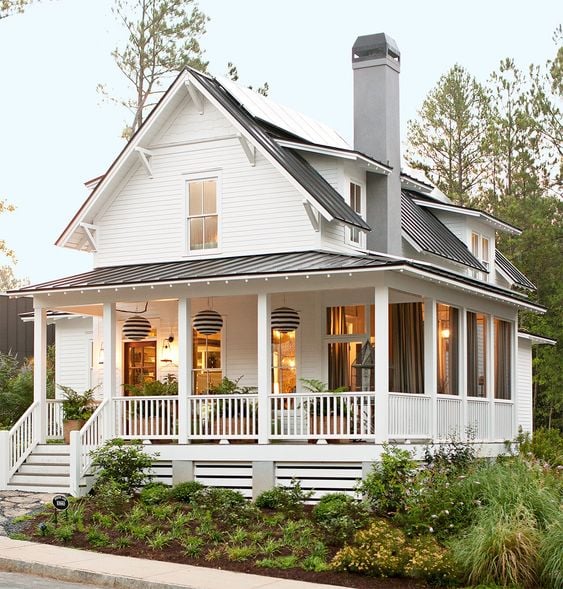 This cute little farmhouse has a mix of rustic farmhouse and cottage vibes. The wrap around porch is something every house should have! The character and overall tranquil feels draws me in for more! I found this beautiful photo on BHG blog, photo credited to Robert Brinson!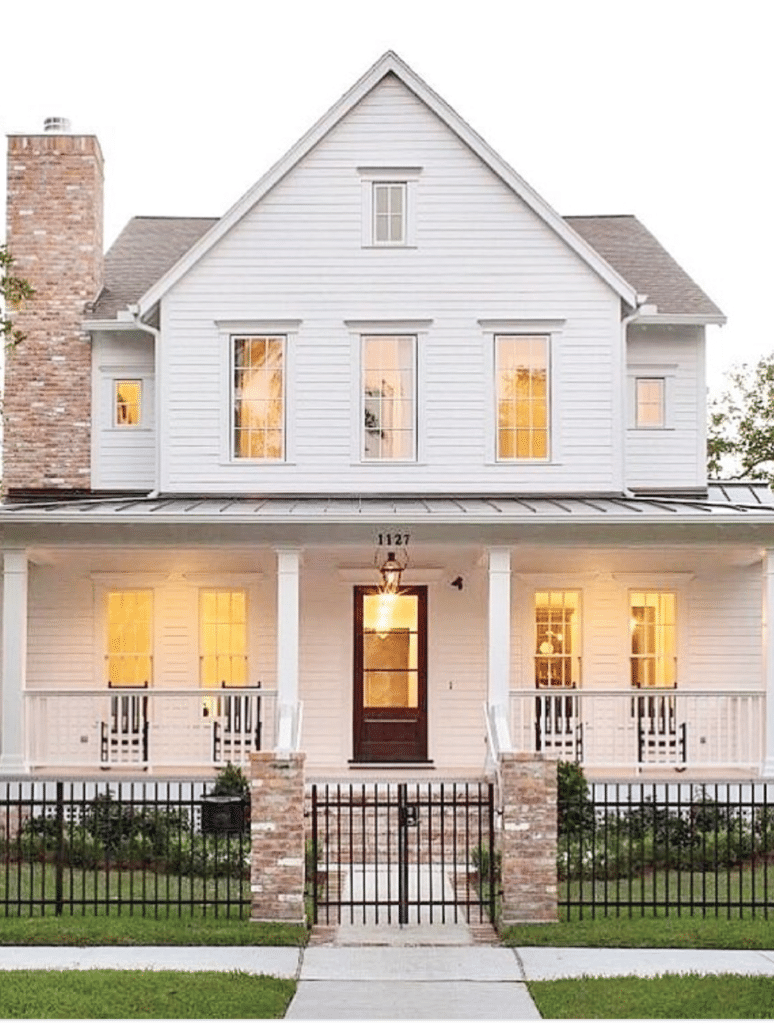 I didn't know how else to describe this house other then perfectly symmetrical! This is something about a symmetrical exterior that is just so calming! I am definitely a fan of this little white farmhouse! Design by Aspire.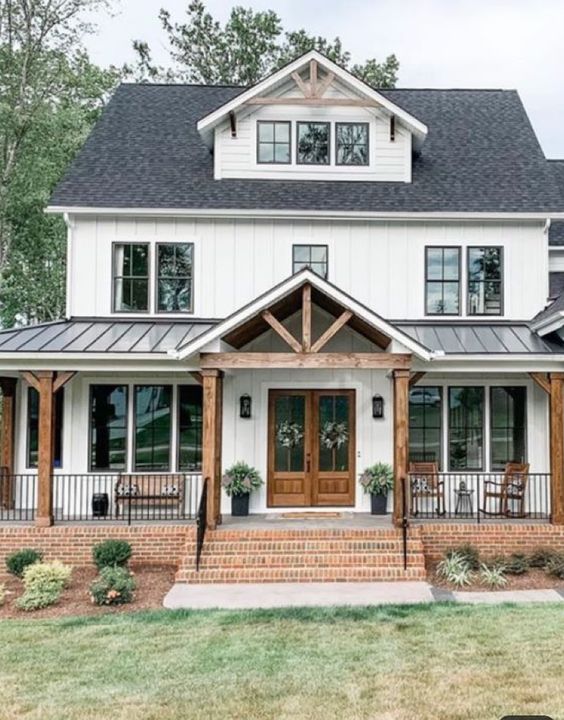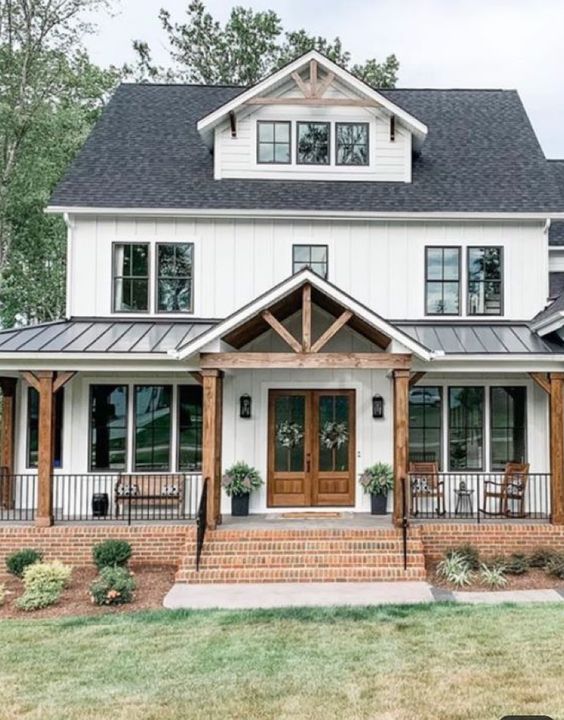 The source of this beautiful farmhouse is unknown but I just couldn't resist sharing it with you all in this post! The wood beams add so much rustic character and make the home feel warm and inviting. Also those little rocking chairs are making my heart melt!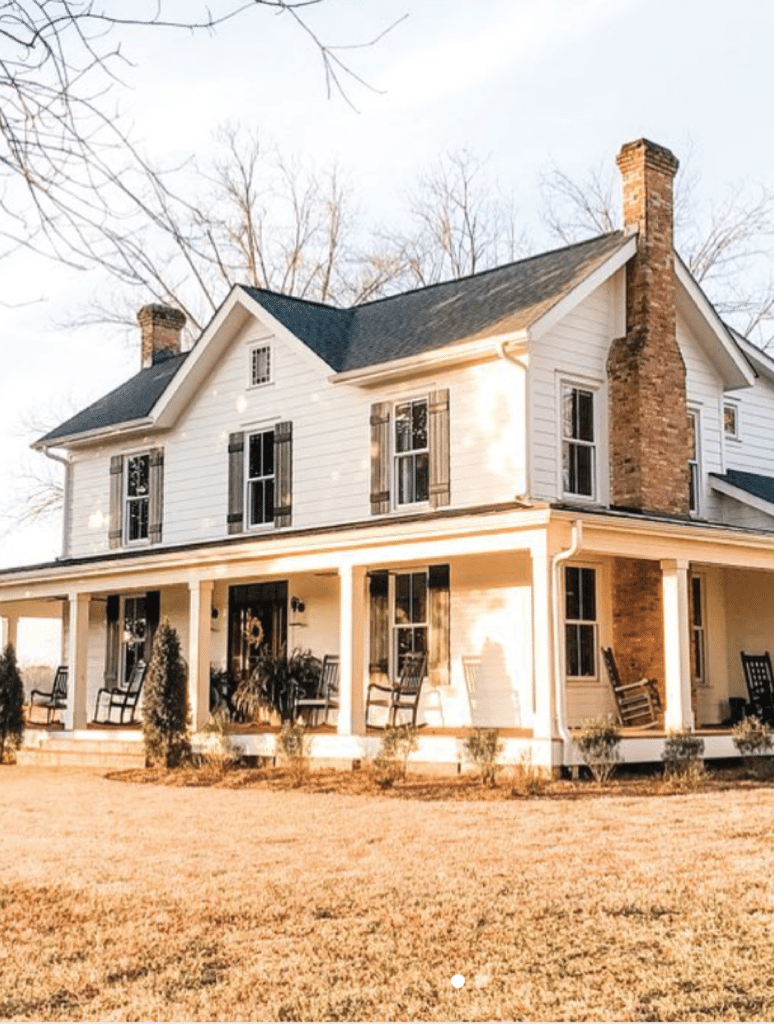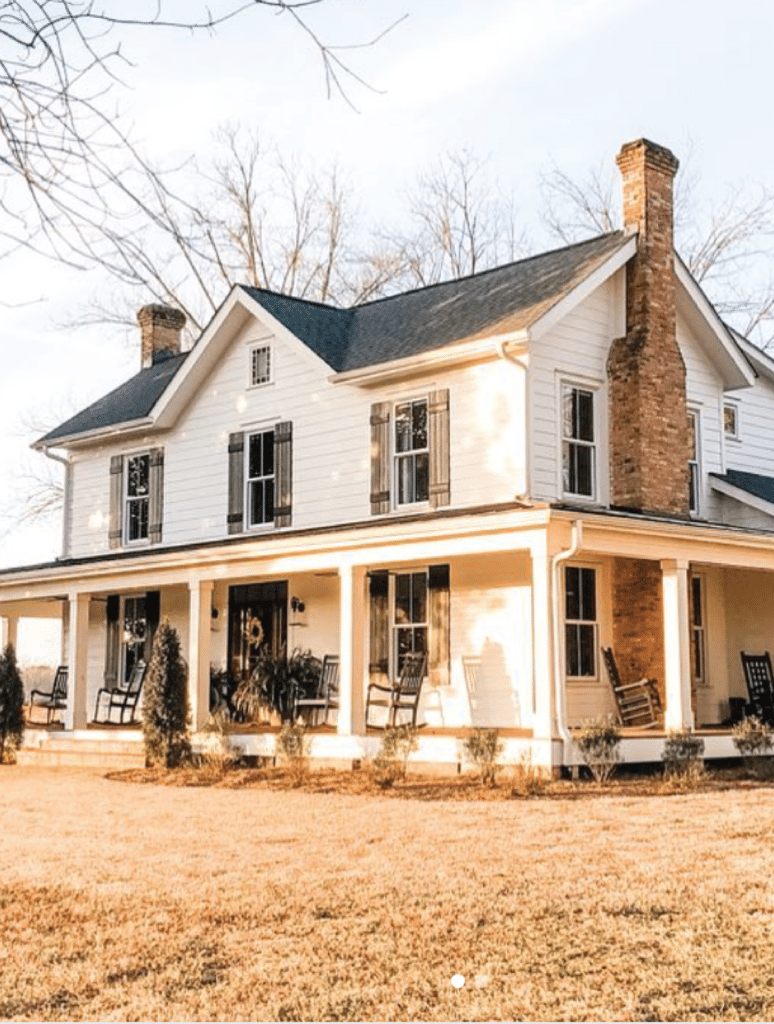 You cant have a farmhouse porch without rocking chairs, it is clearly a must, and this house definitely has plenty to satisfy that need! Thank you Allie for sharing your beautiful home with us!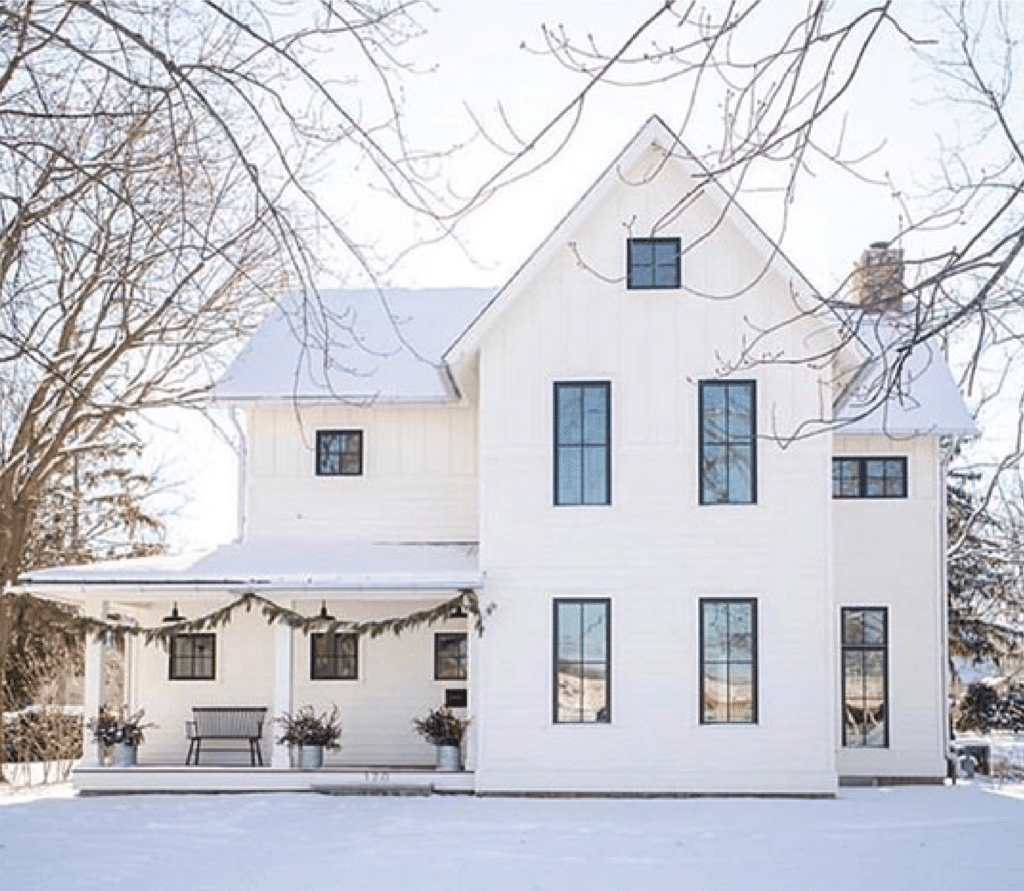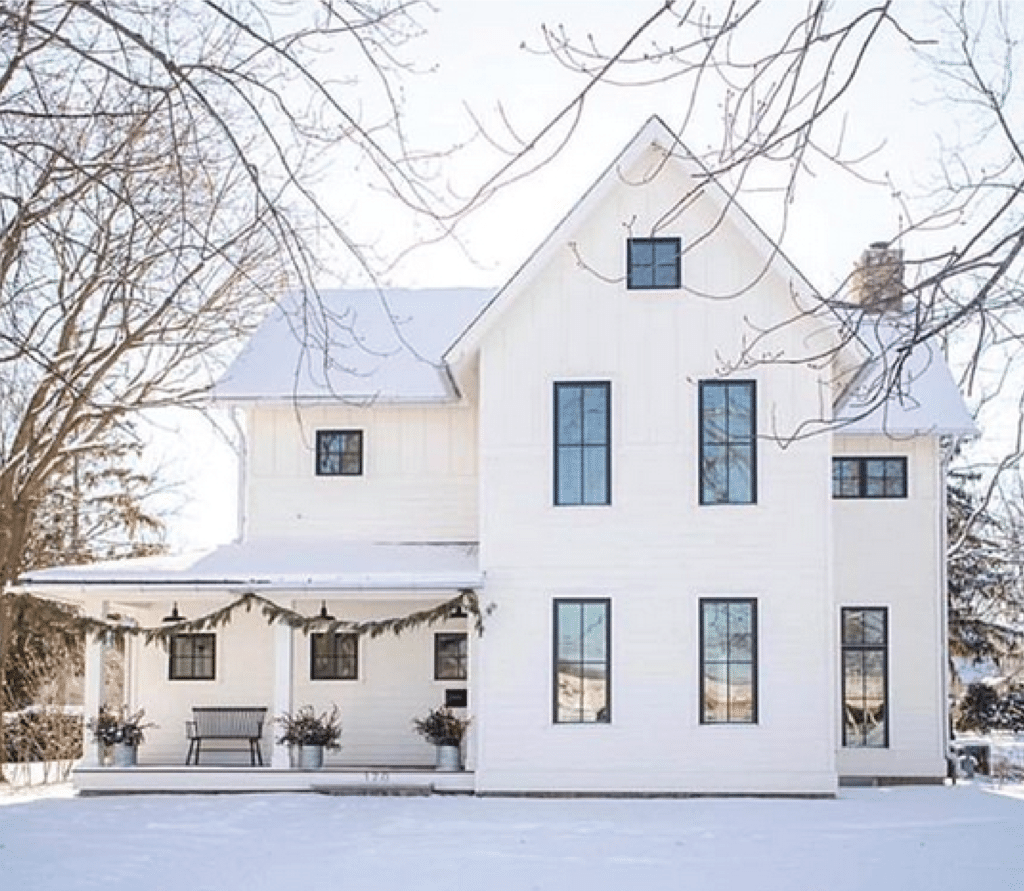 Yet another beautiful white farmhouse, made to look modern yet old. I love that this home clearly looks like an old farmhouse build back in the day but is brought back to life with some updating.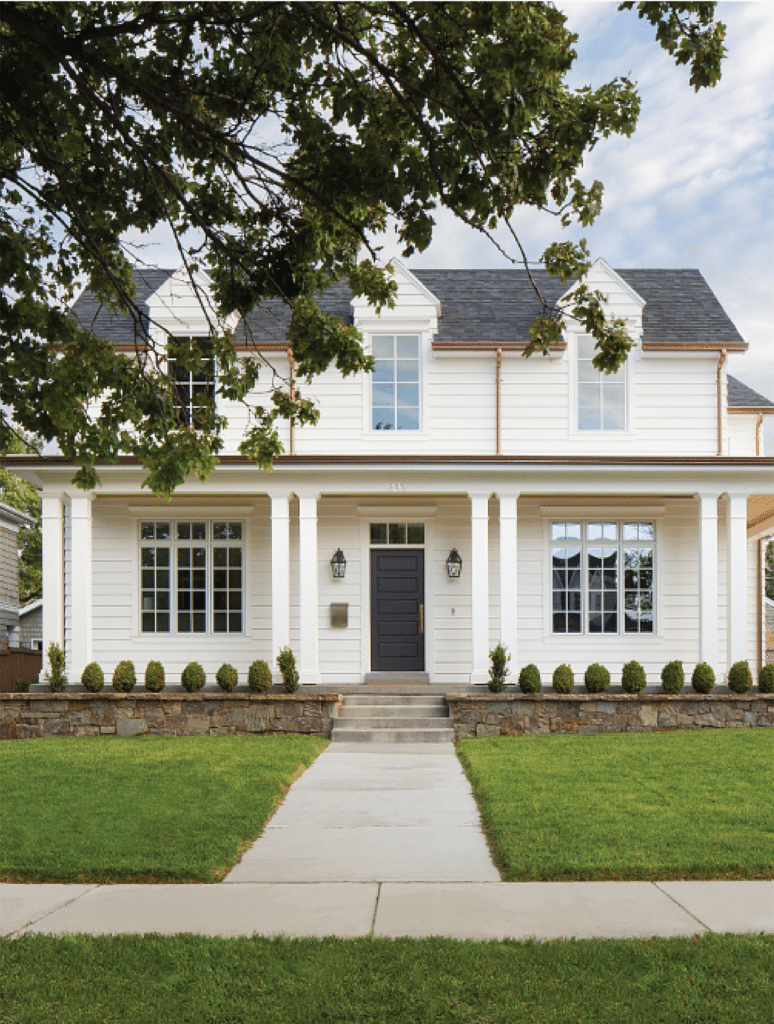 I can definitely see these homes becoming a trend in the near future. A sleek modern farmhouse with almost a hint of an English design. I love everything about this house. I had to save this house photo for last because it was just too good not to! Thank you Fox Group for this beautiful photo/design!
There you have it folks!
I hoped you enjoyed this post on beautiful modern farmhouse exteriors. If you enjoyed this post, make sure you check out my similar one here: TOP 10 FARMHOUSE EXTERIORS YOU NEED TO SEE
And if you are also interested in seeing some beautiful house exterior renovations by Joanna Gaines from Fixer Upper, check out this post here: 11 BEST HOUSE EXTERIOR RENOVATIONS BY JOANNA GAINES
Until Next Time,
BEST SELLERS