New Years resolution starting to get harder and harder to achieve? Feeling unmotivated, not wanting to continue? Here are 11 tips to keep you motivated and achieve your ultimate goals!
Disclaimer: this post may contain affiliate links, and every purchase made through these links will give me a small commission (at absolutely no extra cost for you!) AS AN AMAZON ASSOCIATE AND REWARDSTYLE MEMBER, I EARN FROM QUALIFYING PURCHASES. See Privacy Policy for additional info.
Hi Beauties!
January second is already here, Happy 2019! That just feels so crazy to think about. 2018 was such a great year for us. Mainly being the fact that we got married! Definitely the best time of my life.
Every year, everyone makes New Years Resolutions. Naturally, mine every year has to do with health. Rebooting my healthy habits to make my body they healthiest it can be. For those of you who haven't followed my blog, you wouldn't know that I actually started my blog back in 2015 to share my health journey.
I wanted to share with everyone all my tips and tricks. I lost 30 pounds, and found happiness with healthy eating and exercise. I also was able to cure so many things I had always struggled with such as my eczema, my asthma and my benign fasciculation syndrome. You can read all about it on my about me page
Anyways so back to making goals and sticking to them! I decided to write this post to help everyone stick to their goals so you can achieve them. Its so easy to fall off course. So I am hoping this helps even a few people out there!
Motivation is the key. The key to being productive and the key to achieving those goals. When you are feeling motivated you are able to push through all distractions and any other obstacles that get in your way, which is why you need to keep your motivation up!
Here are 11 Tips to help you stay motivated and achieve your goals!
Write it out
If you start to get discouraged, list the reasons why you are doing it in the first place. I always a journal on hand. I write out how I am feeling on good days and bad days. I find going back and reading these little notes always help me regain movement and up my motivation again. I know a friend who suffers from a binge eating disorder, and she finds that reading her journal before she binge eats helps her avoid it. Find what works for you, and utilize a journal to help you stay motivated!
Break The Main Goal Down
Sometimes looking at a huge goal can be over whelming. Break your goal down into smaller more attainable goals. This way you can always celebrate little accomplishments along the way. This is vital to staying motivated.
Make it Fun
Making achieving your goal fun will help you stick with it longer. Try not to put too much pressure on yourself. Stress doesn't help anyone in the end. Make it fun to help your stay happy. Why not try that new Zumba class rather then running on a treadmill every day!
Stay Positive
The worst thing you can do to for yourself is be negative. As soon as you start thinking negatively, your more likely to just give up on your dreams. If you stay positive then you will stay motivated. There are so many ways you can stay motivated.. everything from reading motivational quotes, meditation, journaling or even exercise. Stay upbeat and stay positive. Don't let your negative thoughts take over your happiness and goals.
Have A Mentor or Influencer
There are so many amazing social media influencers out there you can turn to to give you that extra motivational boost. There are so many people in the EXACT same boat as you right now, connecting with these people will help you feel less isolated and alone in your journey. Turn to a friend who has been through it or follow that instagram influencer is on the same path as you.
Look From The Outside
Sometimes we get so wrapped up in achieving the next goal we forget to look at how far we have actually come. Goal chasing is amazing but can also leave you feeling down. When we don't achieve our goals fast enough, we sometimes get sad or disappointed in ourselves. Make sure you remember to look at the big picture. Step back and look at how far you have come to get to where you are today. This will help you out of your slump and continue to push forward.
Treat Yourself
Rewarding your successes are so vital to achieving that goal. You need to have little treats along the way to help you stay motivated. A treat could be a little vacation, a spa day, a cheat meal, or a shopping day. Whatever works for you and will keep you motivated. Write it down on your calendar so you always have something to visualize.
Picture Your Best Self
Picture yourself at the moment you achieve your goal. Always imagining yourself at that point is so important. You need to keep your eye on the prize. Staying motivated can be easier if everyday you close your eyes and remember why you are doing this.
Make Your Goal Public
This one is such a hard one to do. Sometimes you don't want to talk about your goals in fear of failing. But speaking about your goals will actually make it easier for you to achieve them. I always tell my husband my new goal ... he is such a supporter and cheerleader for me. He always respects them and helps me obtain them. It is great to have that person in your life to push you to your best.
Take a Different Approach
If your really not seeing any milestones while trying to achieve a goal, its time to switch it up. Take a different path or alternate your methods. You may be doing everything perfectly but still not achieving anything.. which happens!! But sometimes you need to know when to switch it up. Try something different. Add something into place. Get yourself out of that plateau!
Create A New Goal Once Completed
Never give up on pushing yourself. The best time to make a new goal is when you have finished the last goal. Once you hit your goal, your motivation will sky rocket. Use this new burst of motivation to put a new goal into action.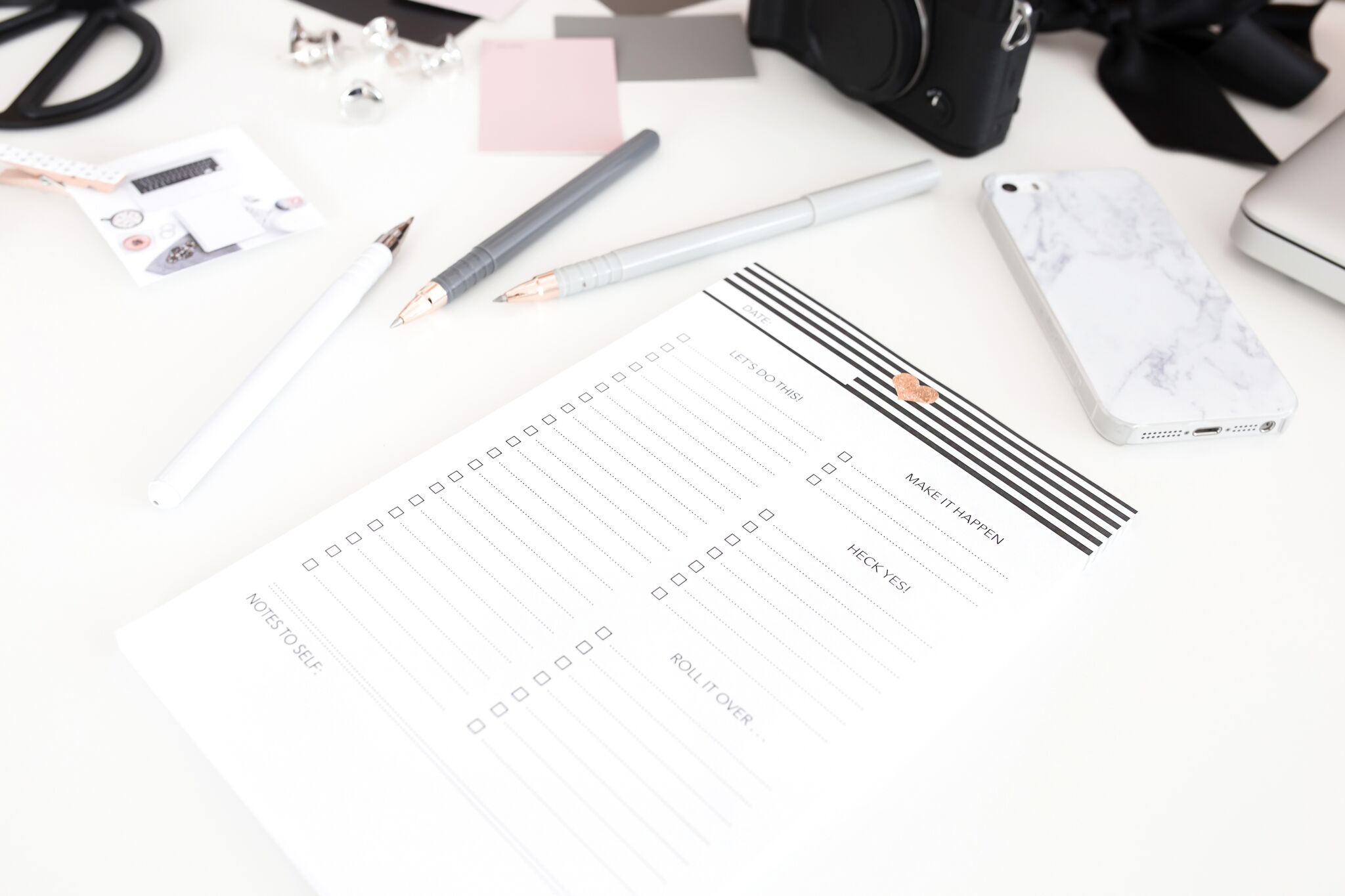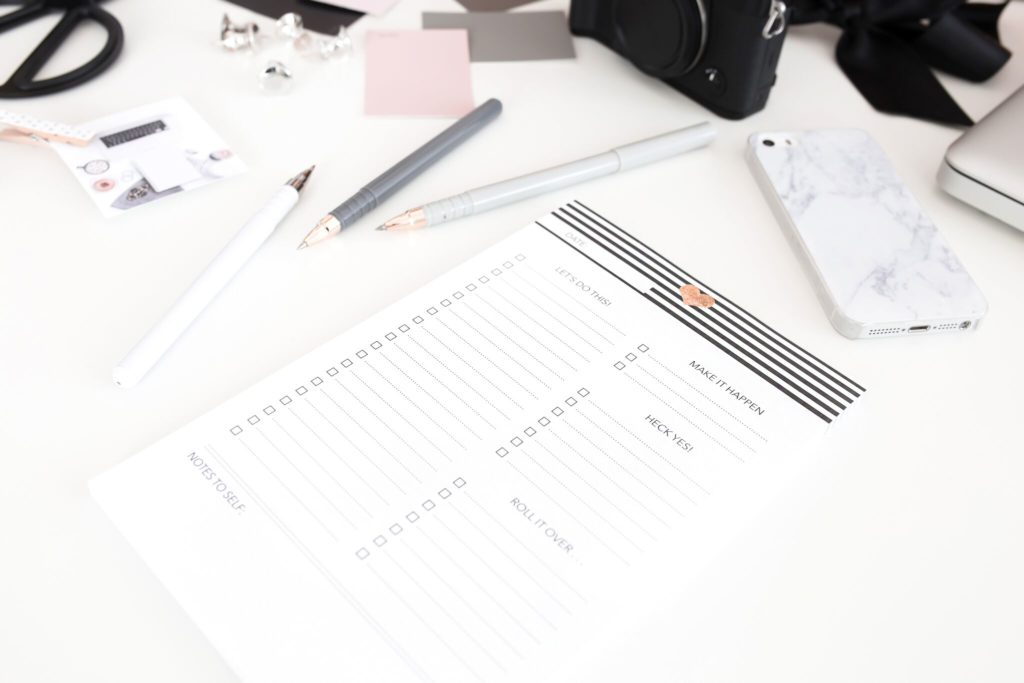 There you have it. 11 Tips to help stay motivated to achieve your goals!
I would love to hear your goals in the comments below, lets make them all public together! You can also use the hashtag #nikkisplate to share them with me on social media.
Hope you all are having a great start to your 2019!

BEST SELLERS