Hi beauties! Welcome to my wedding!
Disclaimer: this post may contain affiliate links, and every purchase made through these links will give me a small commission (at absolutely no extra cost for you!) AS AN AMAZON ASSOCIATE AND REWARDSTYLE MEMBER, I EARN FROM QUALIFYING PURCHASES. See Privacy Policy for additional info.
Finally writing this post, WOOT! For those of you who don't know, I got married (to my boyfriend of 6 years) this past August. It was the best day of our lives, hands down.
This post is going to highlight my "pre-ceremony". Ill tell you what worked for us and what didn't work.
So lets start.
I got ready at my grandparents house on the lake, which was about 20 minutes away from the church. We stayed over night there the night before. When I say "we", I am talking about my 6 bridesmaids, my brother, my mom, my grandparents (obvi) and I. I loved the fact that we were all able to wake up the next morning together, relax, have some coffee/breakfast.
This took a huge load of stress off me because I wasn't stressing about people not showing up or getting lost. All my favourite people, under one roof. This also calmed my nerves that morning because I didn't have time to sit and start stressing. Being with my best friends and family right away didn't give me the chance to start running things through my head.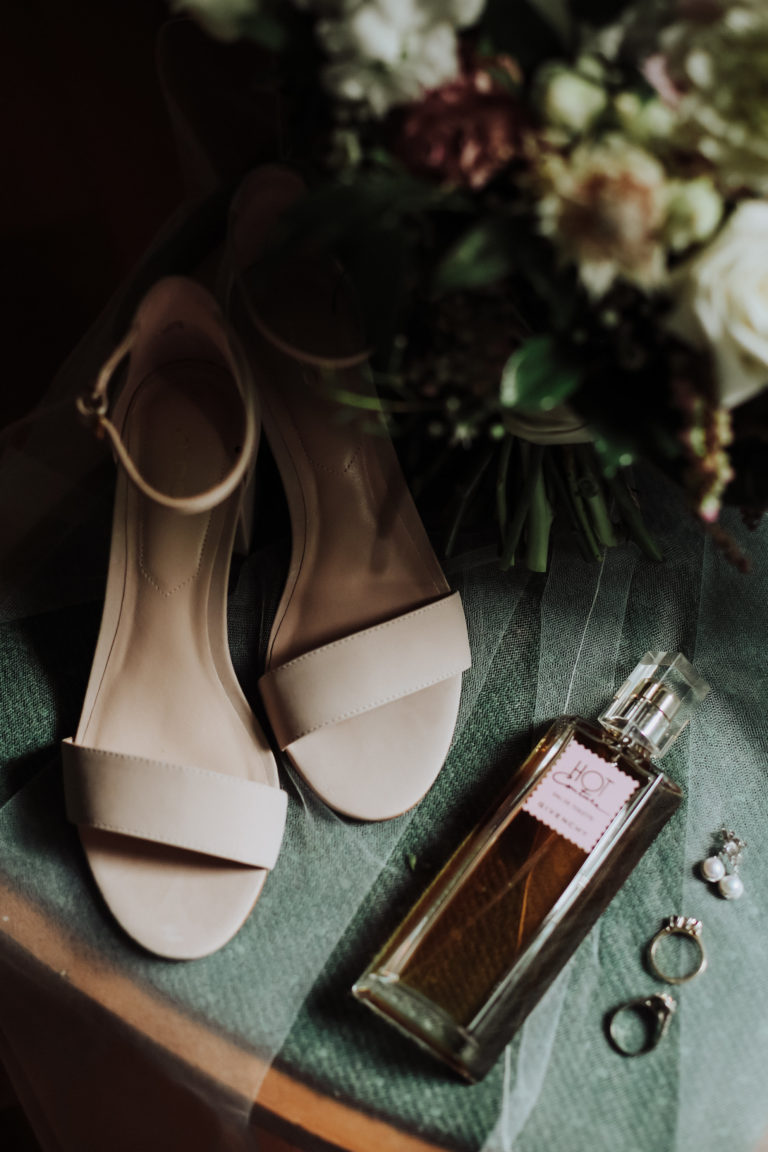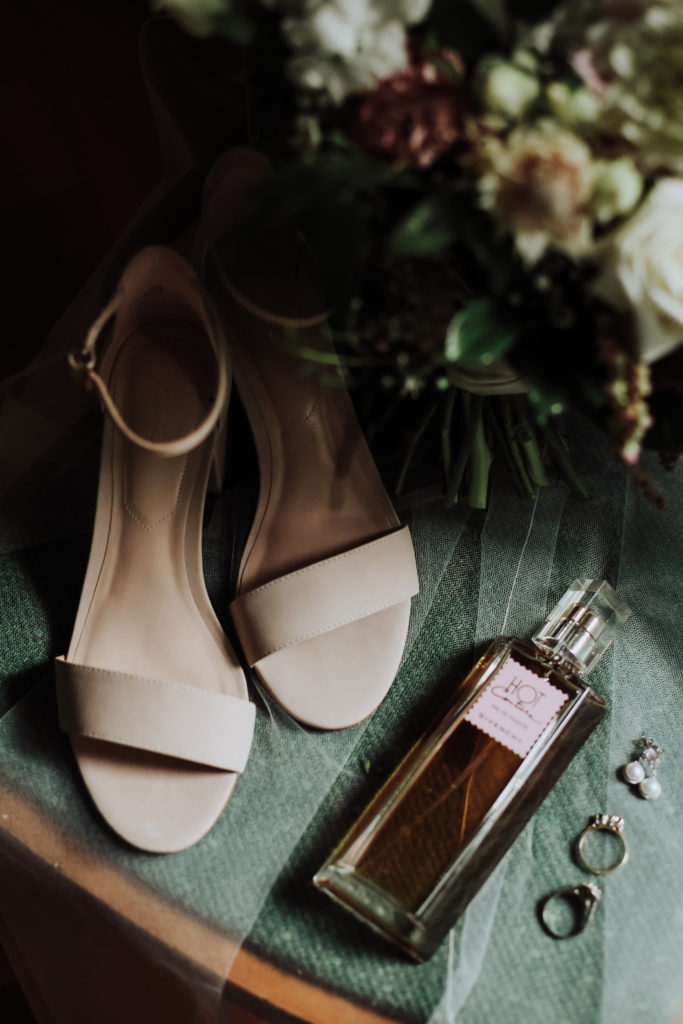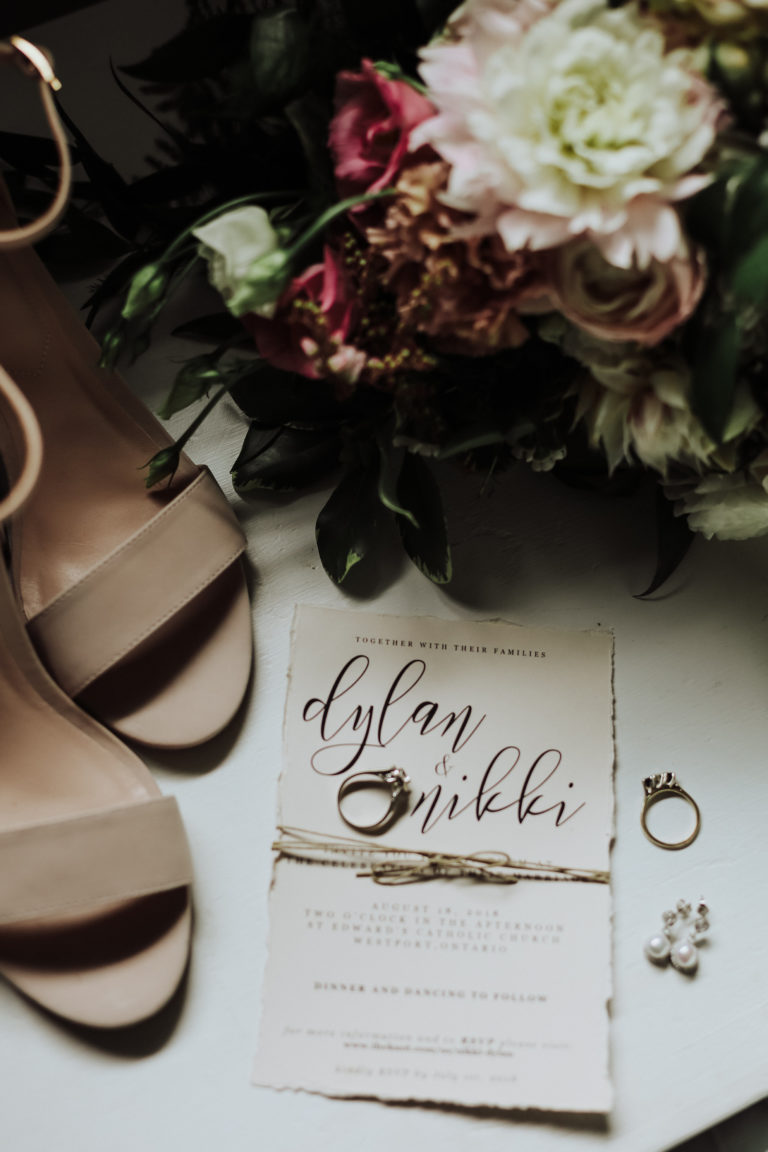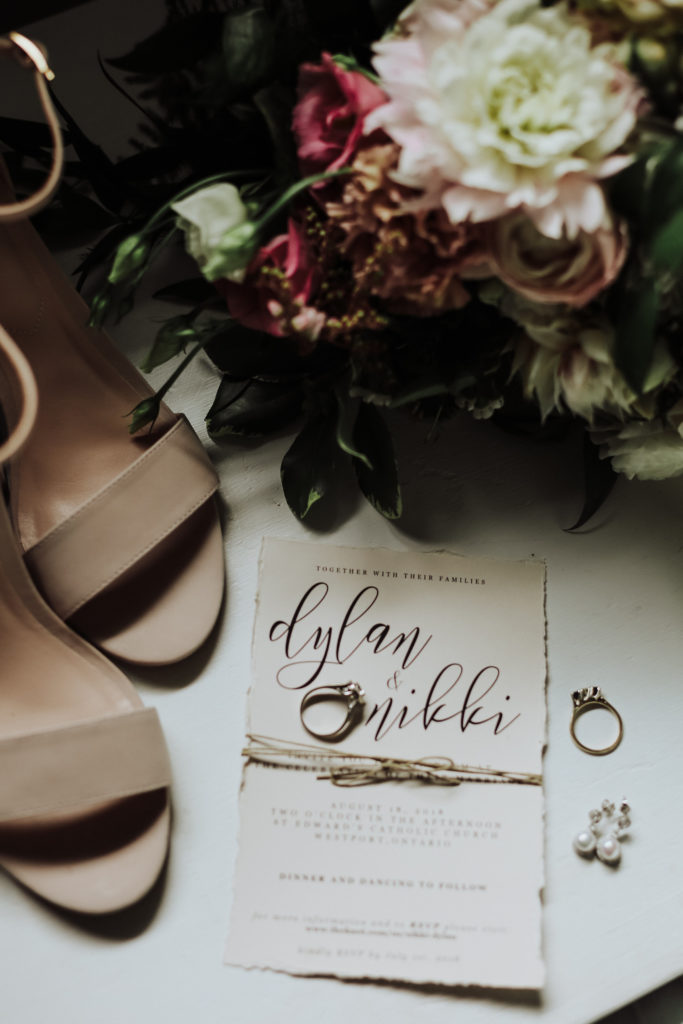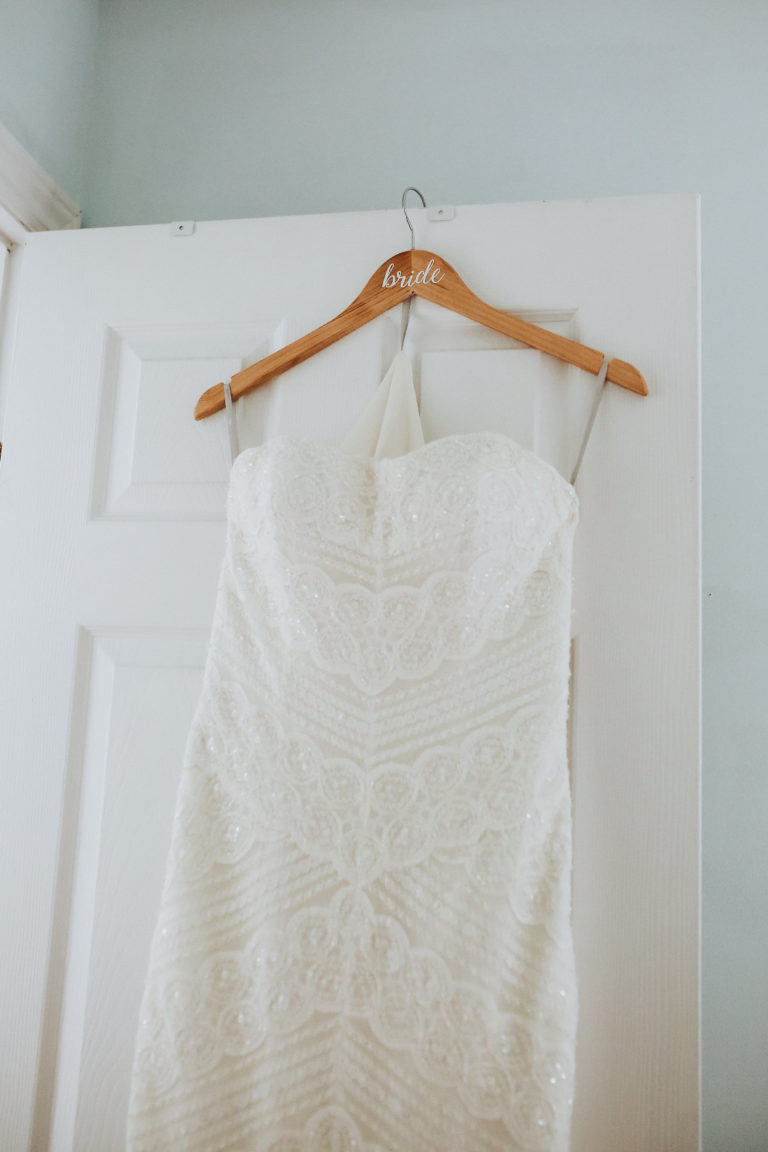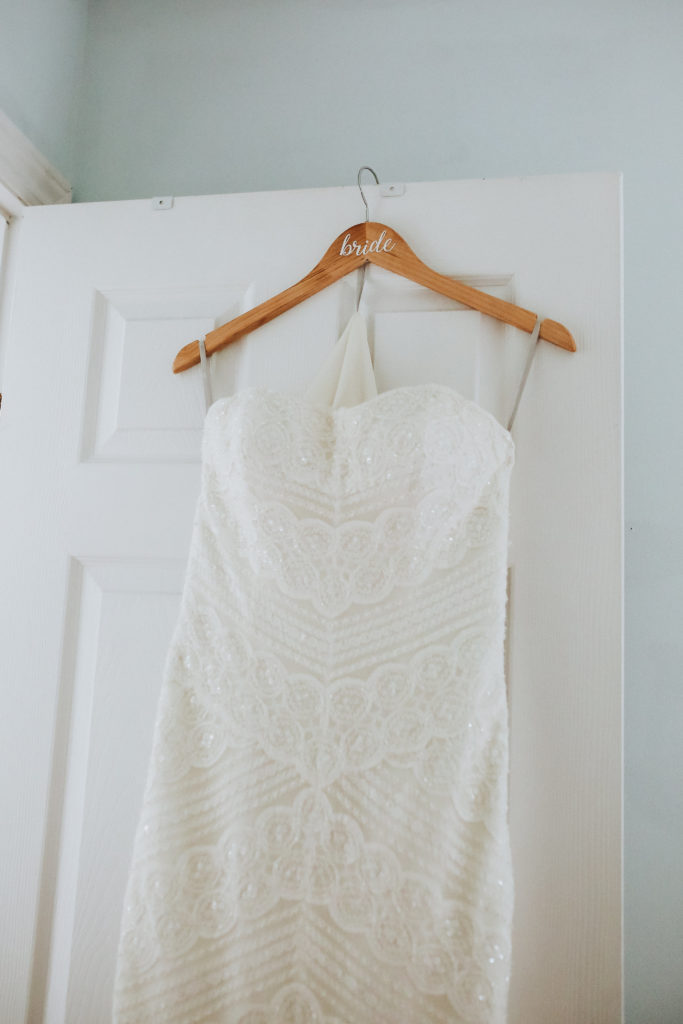 For some reason, one of my biggest fears was that someone wasn't able to find my grandparents house. It was on a small cottage road, that sometimes wasn't on Maps or Google Directions... which made me so nervous.
What if my bouquets didn't arrive on time and we had to walk down the aisle without them? What if my hairstylist got lost and wasn't able to get all our hair done? Literally my only fear for the morning of the wedding.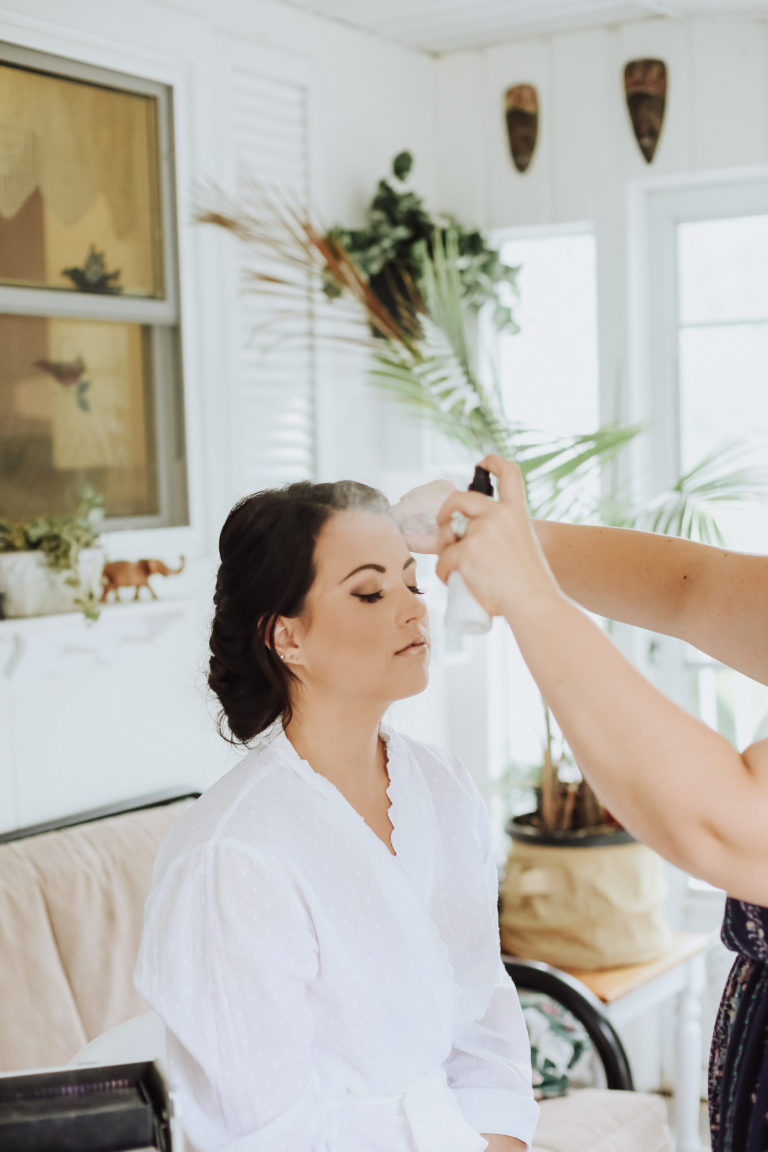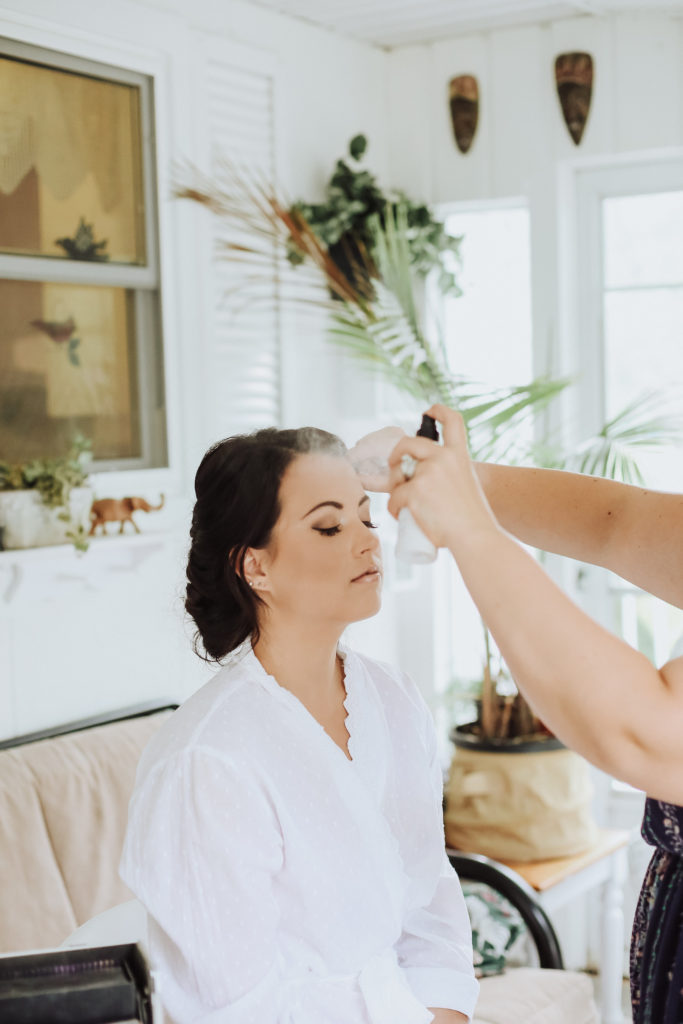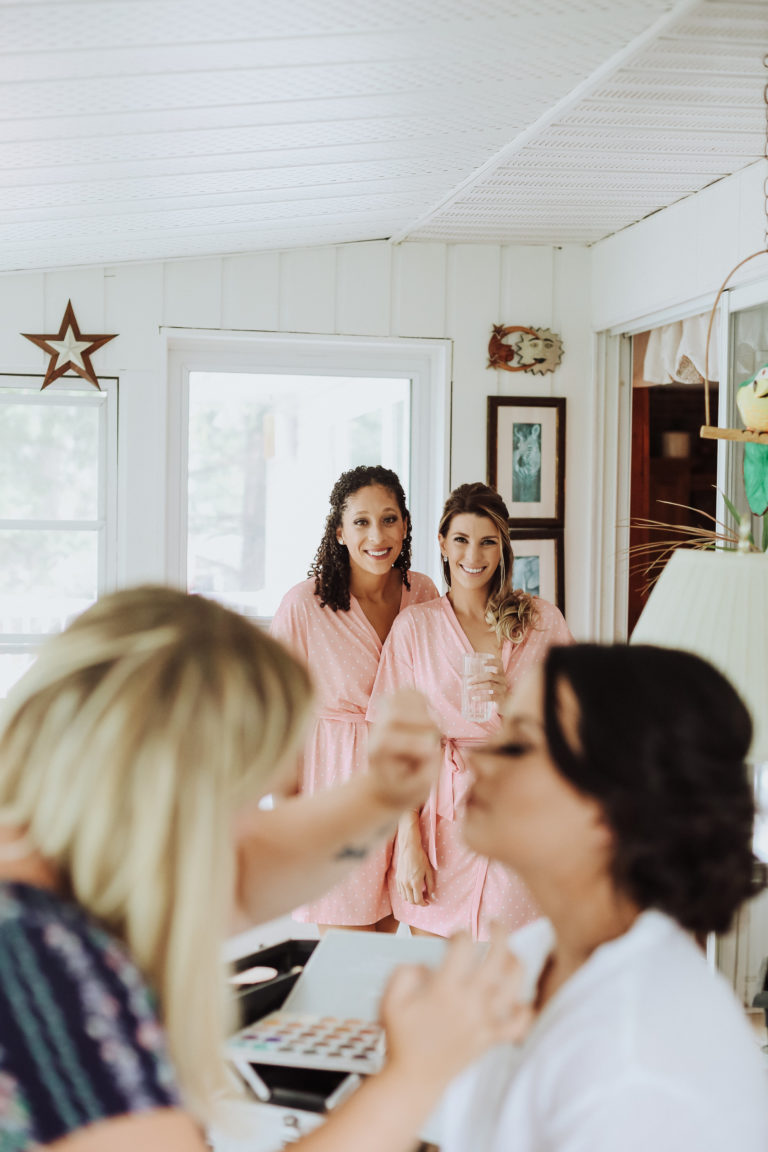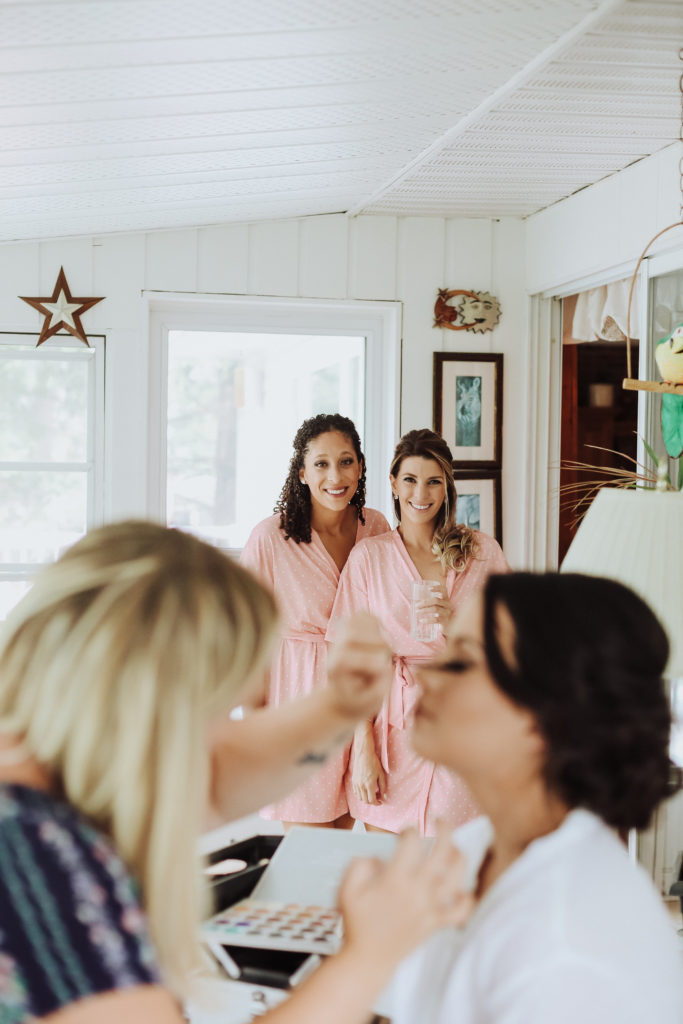 So to help ease my stress. I wrote out directions, took screen shots of the directions and outside of their house and also sent them the location via iMessenger.
Did you know that can be done?! If your makeup artist, photographer, florist etc. has an iPhone, you can send them a location from your Maps, so that all they have to do is click on it and it opens their Map app with the exact address. Saves them from having to type anything in!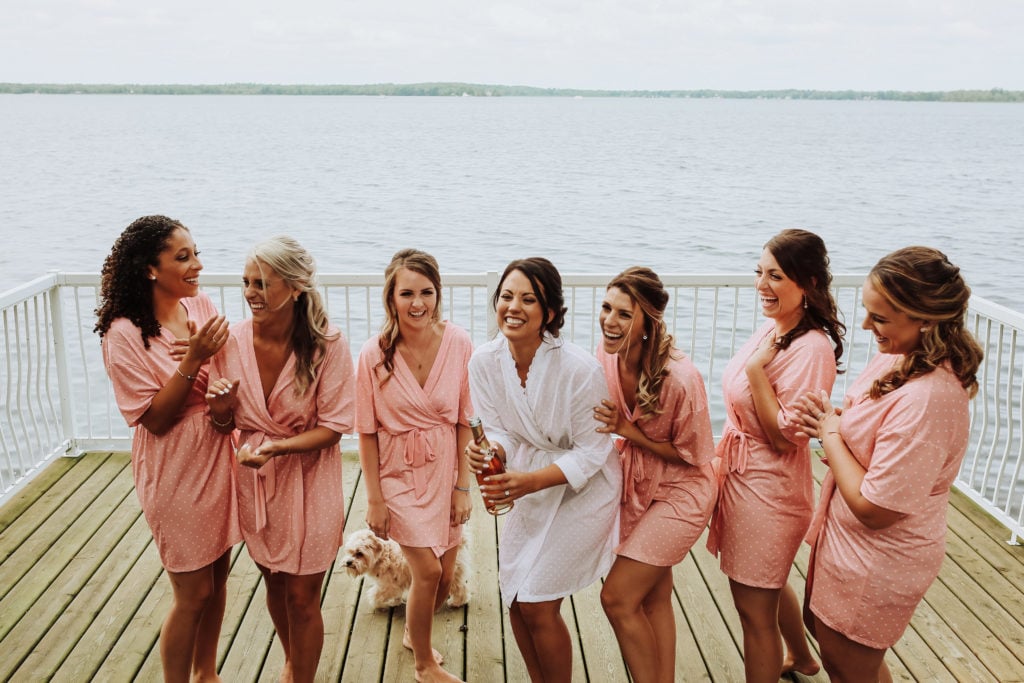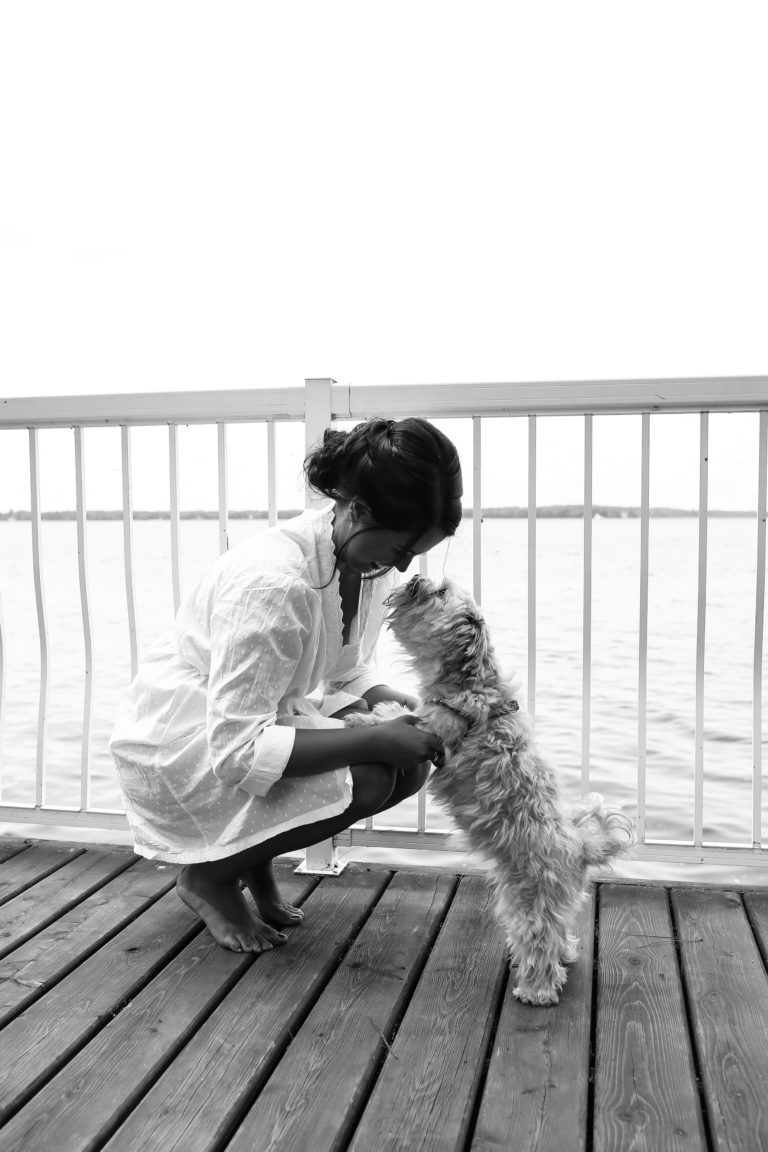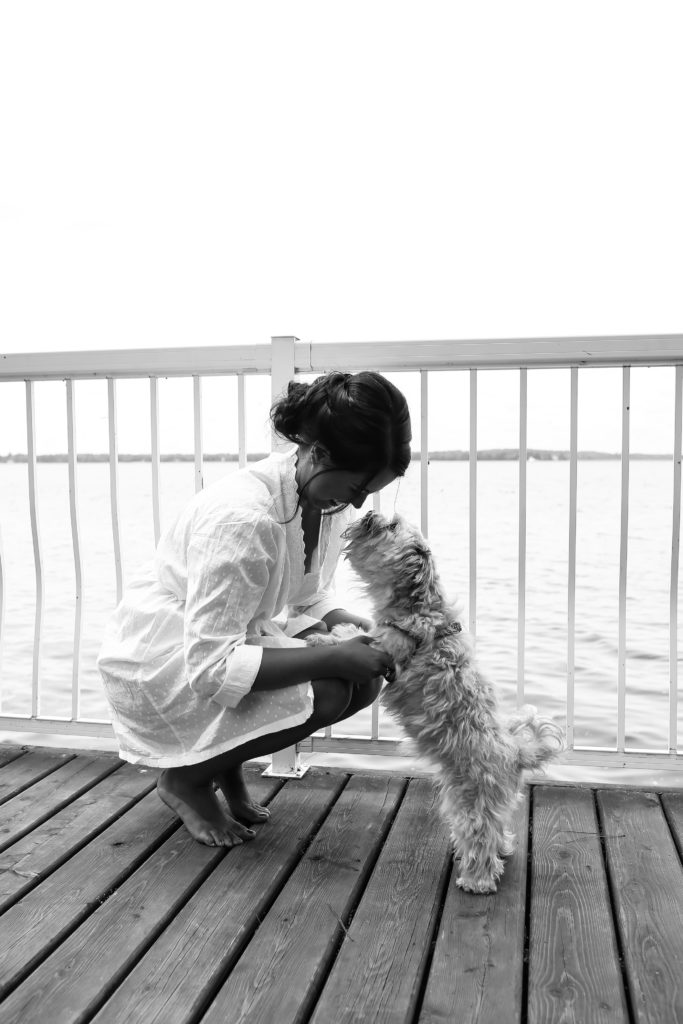 Side Note: Oakley did not leave my side the entire morning! She is in the majority of our photos from the morning hehe. My little fur baby!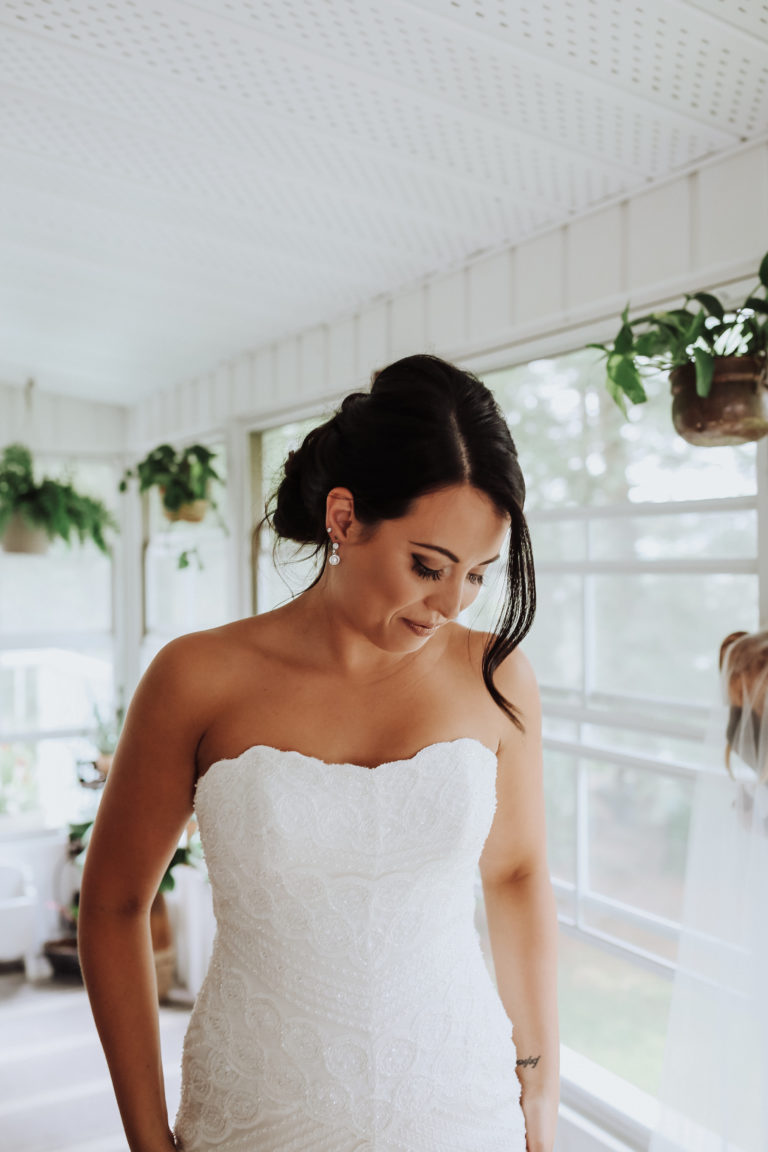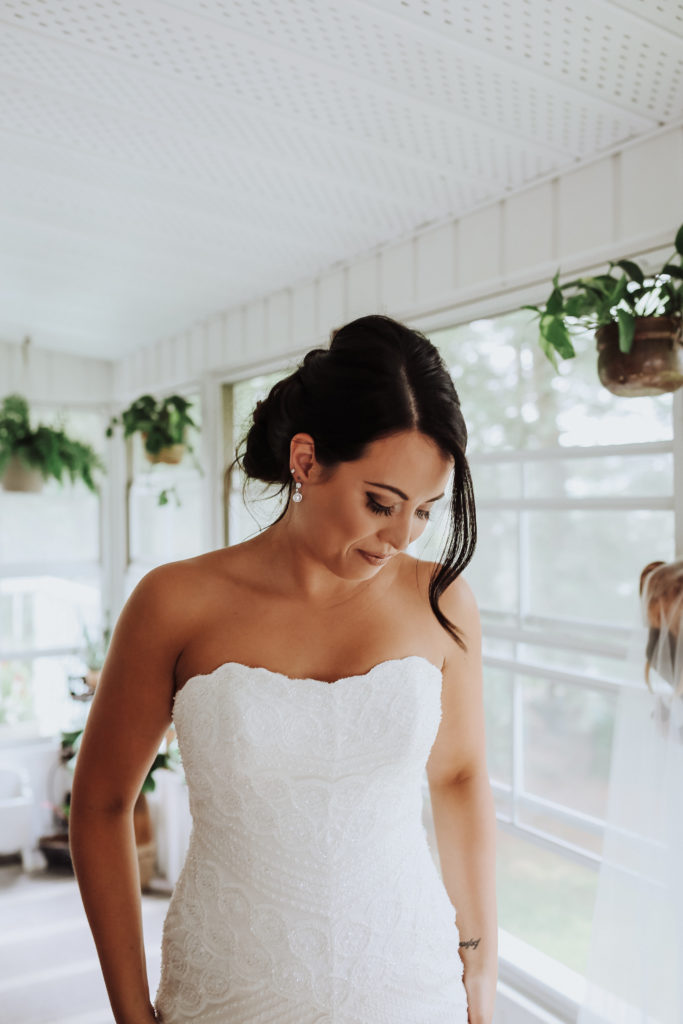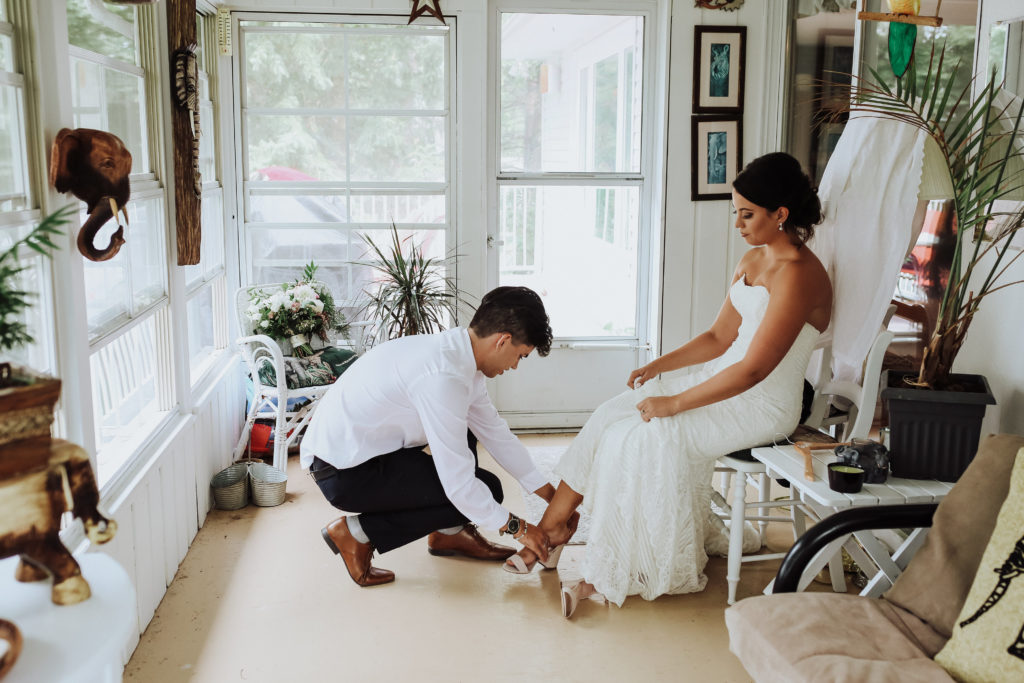 So we woke up early, went to our reception location for some finishing touches, then came back to my grandparents for breakfast and coffee. The hairstylist had to start super early to get everyone done. I gave the bridesmaids their gifts, we all got into our robes and just enjoyed our morning.
I got the girls Michael kors bracelets, and made them little photo albums of all our events leading up to our wedding ( our engagement party, my bridal shower, my bachelorette etc.), and of course the cute pink robes with personalized hangers.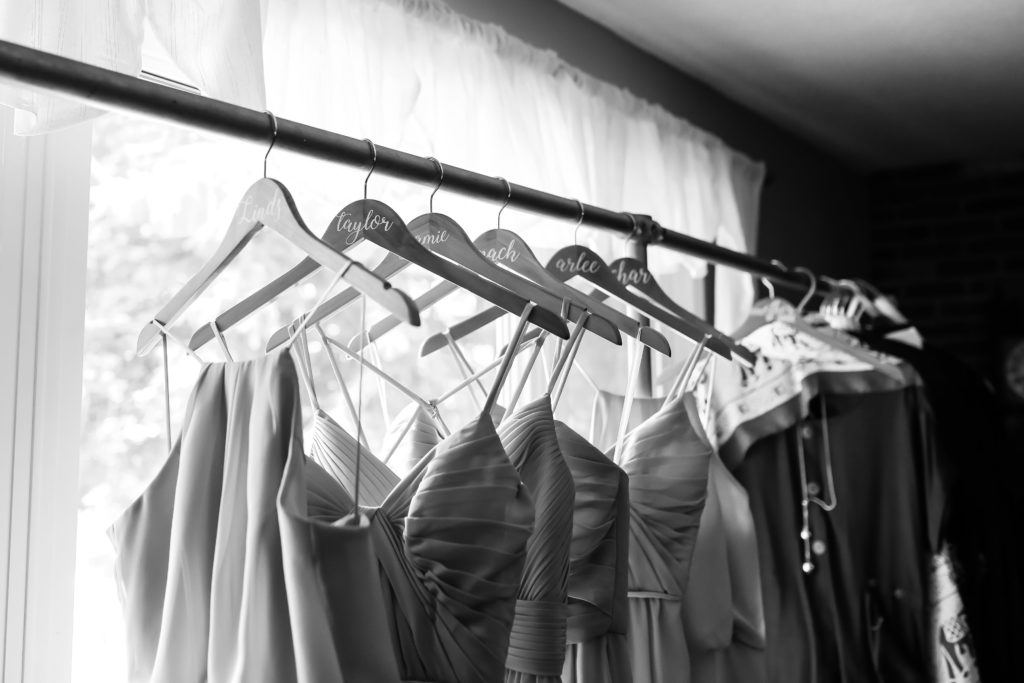 None of my bridesmaids had seen my wedding dress at this point. Only my brother and my mom had seen it because they came with me wedding dress shopping. So naturally, I wanted to do a theatrical reveal. We had the girls line up out side, and I walked out the basement door and had them all turn around on the count of three.
My photographer did an amazing job, catching all their reactions. One of my favourite photos of the entire day! It was exciting for them too! Highly recommend doing it this way, if you are going to do a first reveal.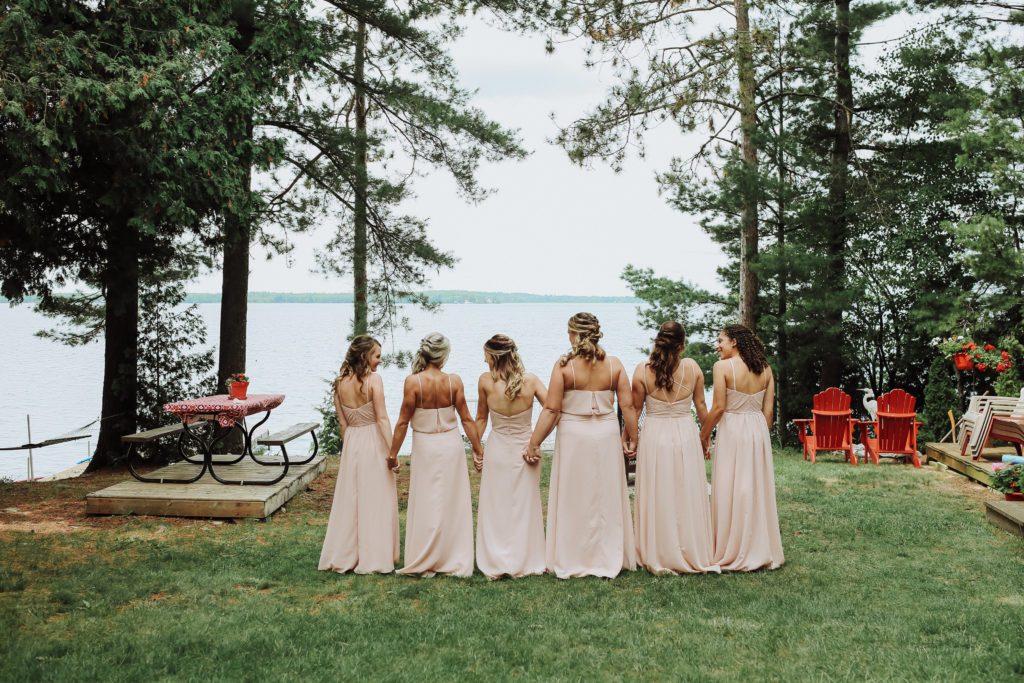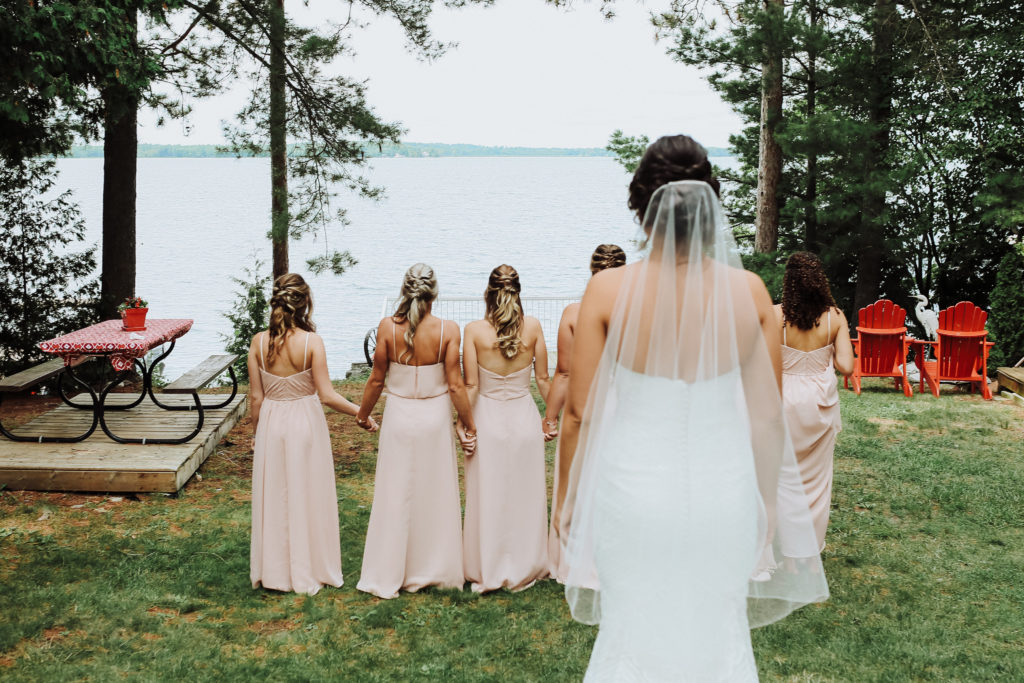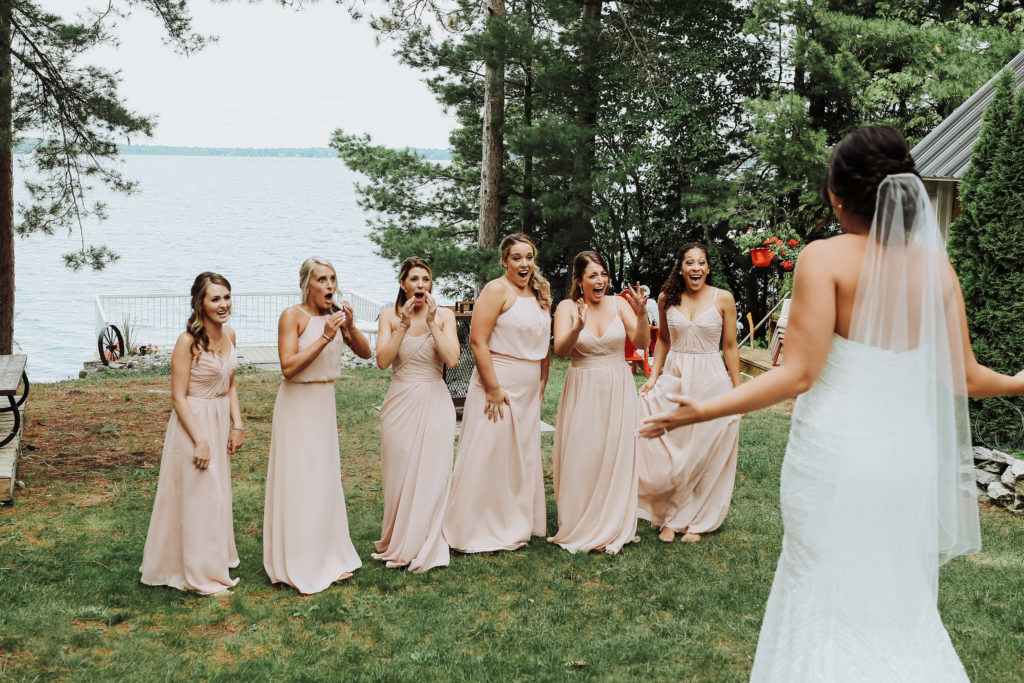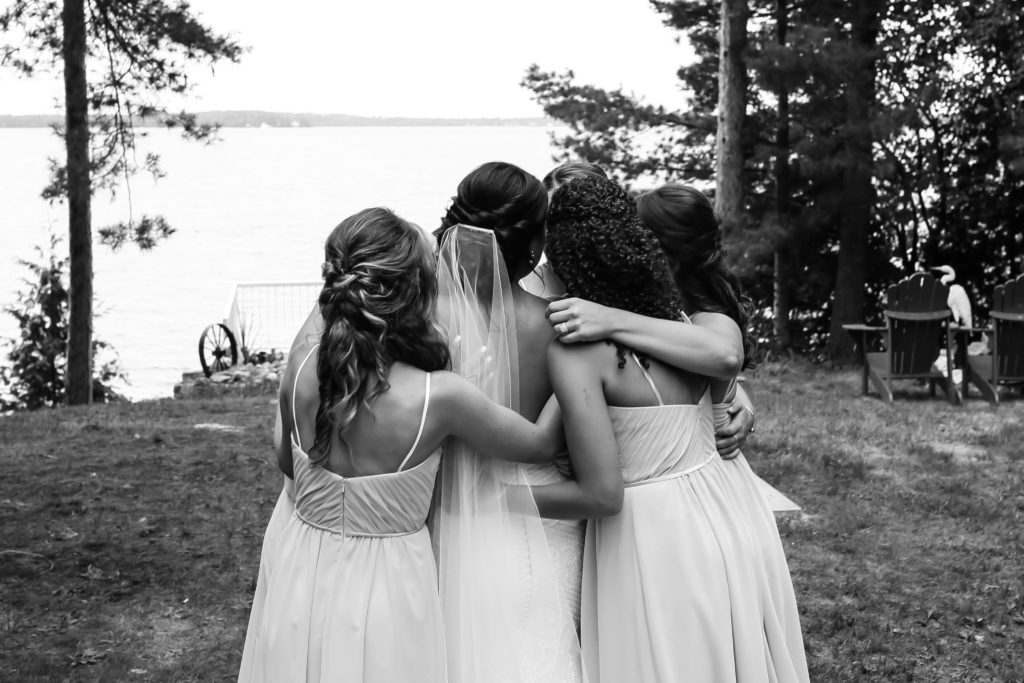 I also did my first view with my grandpa at this time. The one thing I regret is not getting photos of my first view with my dad and other brother. I forgot to tell the photographer that when we get to the church, my dad + brother will be waiting outside the limo for our first view. So we did our first view, but there are no photos of it.
Make sure you communicate with your photographer the entire day!
I am super close with my grandparents, so obviously I cried during my first view with my gramps!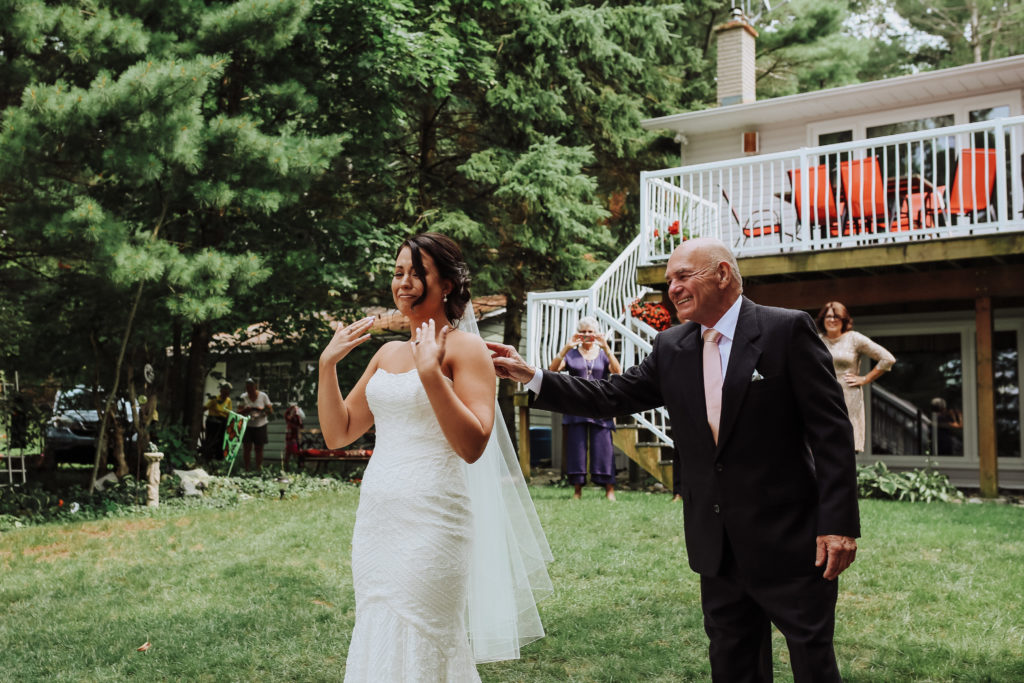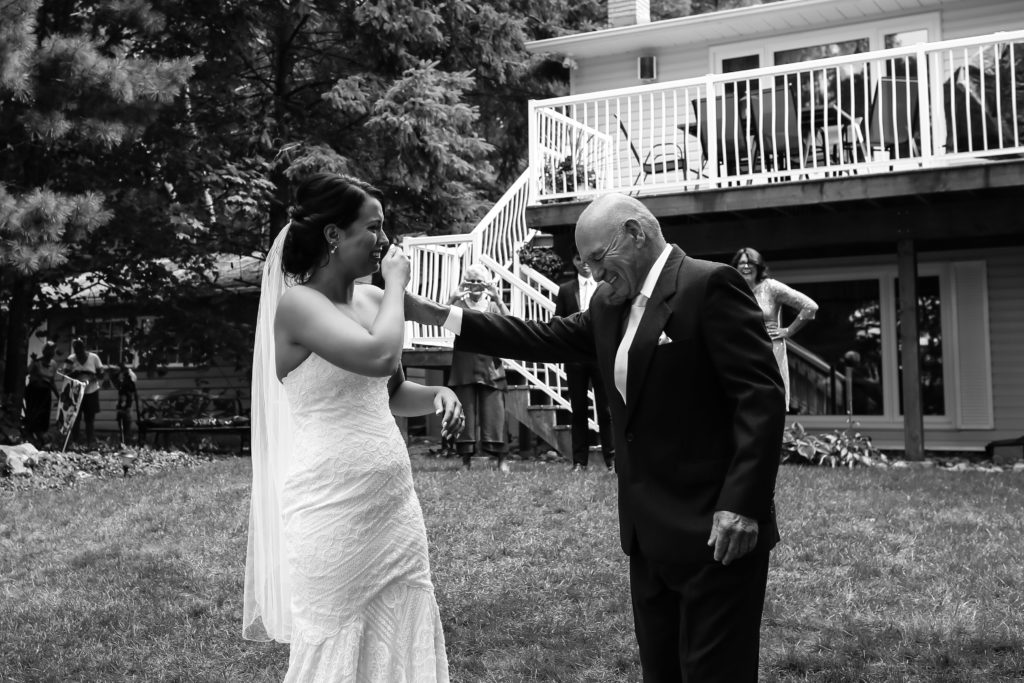 Another tip I have for you is to make sure you plan to get to the church 15 minutes early because YOU WILL RUN LATE. I had planned to get to the church 5 minutes before walking down the aisle... and we ended up being 4 minutes late. OPPS.
Poor Dylan was probably panicking at the front of the church waiting for me, thinking I ditched our wedding haha.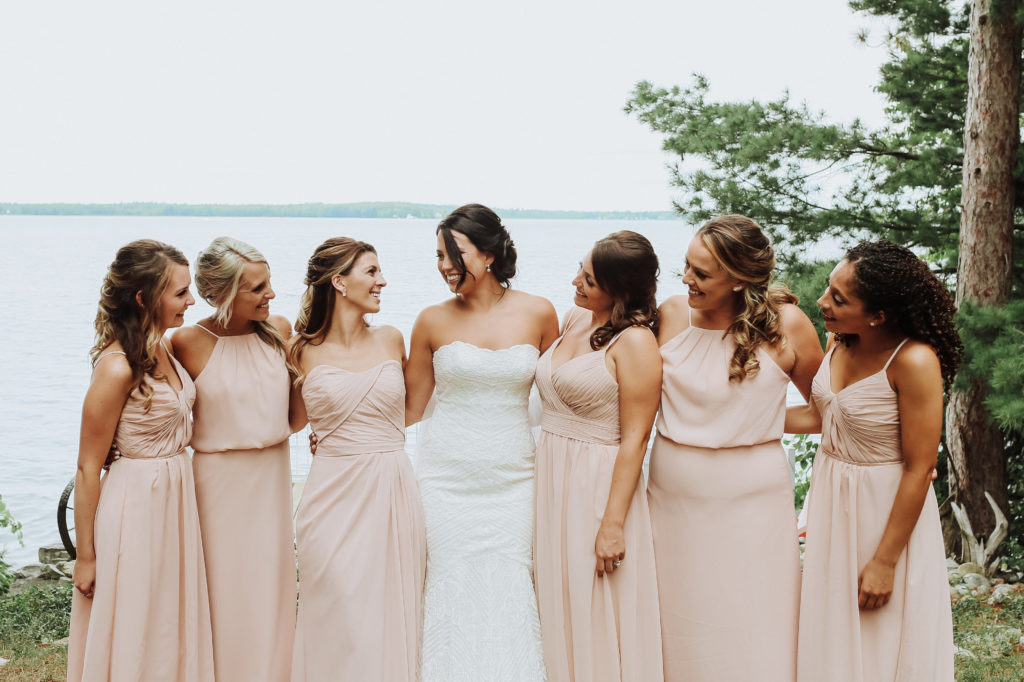 And thats a wrap on my first wedding post! Hope you enjoyed this little review. Comment below your experience with your Pre-Ceremony plans!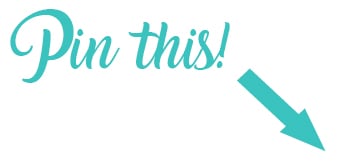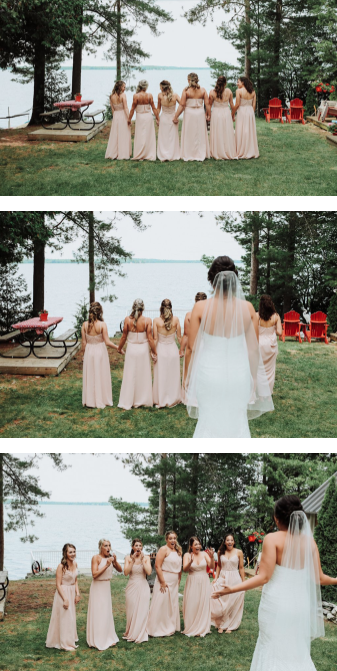 BEST SELLERS