Genius Vegetable Gardening Tips for Beginners; Not sure how to start a vegetable garden? Then let these vegetable gardening tips guide you through how to plant, grow, and harvest vegetables.
Disclaimer: this post may contain affiliate links, and every purchase made through these links will give me a small commission (at absolutely no extra cost for you!) AS AN AMAZON ASSOCIATE AND REWARDSTYLE MEMBER, I EARN FROM QUALIFYING PURCHASES. See Privacy Policy for additional info.
Hi Beauties!
If you struggle with gardening, this article all about Vegetable Gardening Tips for Beginners will help you out. Even people who have done it for a long time can learn a trick or two.
Tired of wasting money on vegetables from the supermarket? Try these tips from professional vegetable gardeners. You'll get more vegetables and save more money! Vegetable gardening is also a great way to grow inexpensive food.
A new vegetable gardener is often overwhelmed by the sheer number of choices to make. Should I use an organic fertilizer? Should I buy heirloom seeds or are hybrid seeds better for my area? Is it really important to know about soil composition and pH? The quick answer is yes.
All of these things will help you grow a healthy, bountiful garden, but they can all be learned as you go along. To ease your anxiety and get you started in the right direction, here's a list of expert-vetted tips that will ensure your first garden is nothing short of successful.
Lets jump into this post all about Vegetable Gardening Tips for Beginners!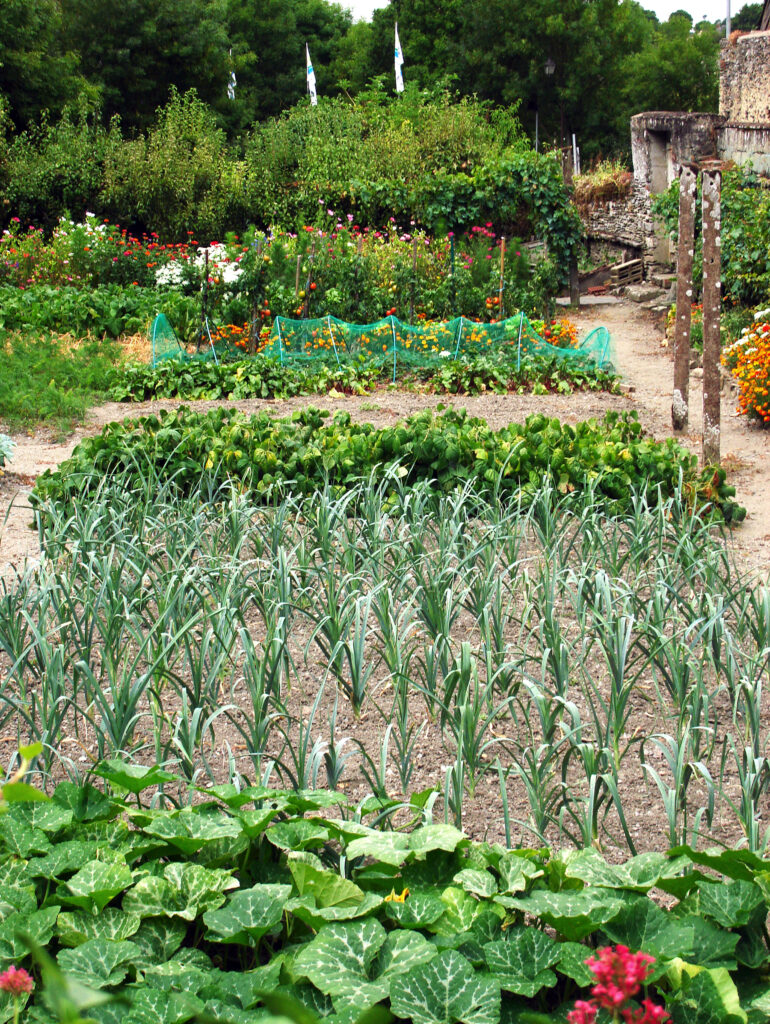 Vegetable Gardening Tips for Beginners:
Choose the best location.
The location of your vegetable garden is the most important factor in determining how well it will grow. You should choose a spot for your vegetables that has a lot of sunlight throughout the day and is away from other plants or trees that may shade them. You need to be mindful of the hours of direct sunlight to ensure your plants will be happy! The hours of sunlight is crucial!
The ideal location for growing vegetables would be somewhere near a water source such as a creek or pond, but this isn't always possible depending on where you live.
A good rule of thumb when locating your vegetable garden is to keep it away from areas with lots of pests (for example, if there are racoons nearby) and predators (like skunks).
Choose Easy to grow vegetables the first time.
When you are a beginner, it's best to choose vegetables that are easy to grow. You will be more likely to get discouraged if you start out with plants that have a high failure rate or require a lot of maintenance.
Choosing vegetables that you enjoy eating is another important factor for successful vegetable gardening. Some people love growing tomatoes, but others hate the taste of them and would rather spend their time on something else. The same principle applies for other vegetables too!
When choosing vegetables for your garden, consider how easily they can be harvested from the plant and stored in order to maximize the amount of food produced by each plant over its lifetime. Some plants can produce several crops per year while others may only yield one or two harvests per season (or none at all).
The number of harvests will help determine how much food can be grown on your property before having to replant it again next year so keep this in mind when making decisions about what type of vegetable garden planter setup works best based upon these factors alone before moving forward!
Invest in raised garden beds.
Raised garden beds are easy to maintain, weed, water, fertilize and harvest. You can either buy them from a store, or make your very own with a few supplies and wood planks. Raised beds are also great for gardeners who have back issues! Not having to lean down as much will save your back while weeding and harvesting!
Plant at the right time of the year.
One of the most important things you can do to improve your vegetable gardening success is to plant at the right time of year. To determine this, you need to know what type of vegetable you're growing and when it needs to be planted.
For example, broccoli will grow best when planted in fall, whereas lettuce is best planted in spring or summer. The general rule of thumb for deciding on a planting season is that if you want a leafy green vegetable (lettuce), plant it during warmer months; if you want something root-based (carrots), plant it during colder months.
Lettuce will wilt if left in the ground too long—but carrots can survive cold winter temperatures by going dormant until spring returns! In addition to knowing which season works best for each veggie variety, also consider whether or not your region has enough sunlight throughout all seasons: sun chokes out shade-loving plants like spinach and tomatoes while encouraging growth from those who love direct light like radishes and cucumbers.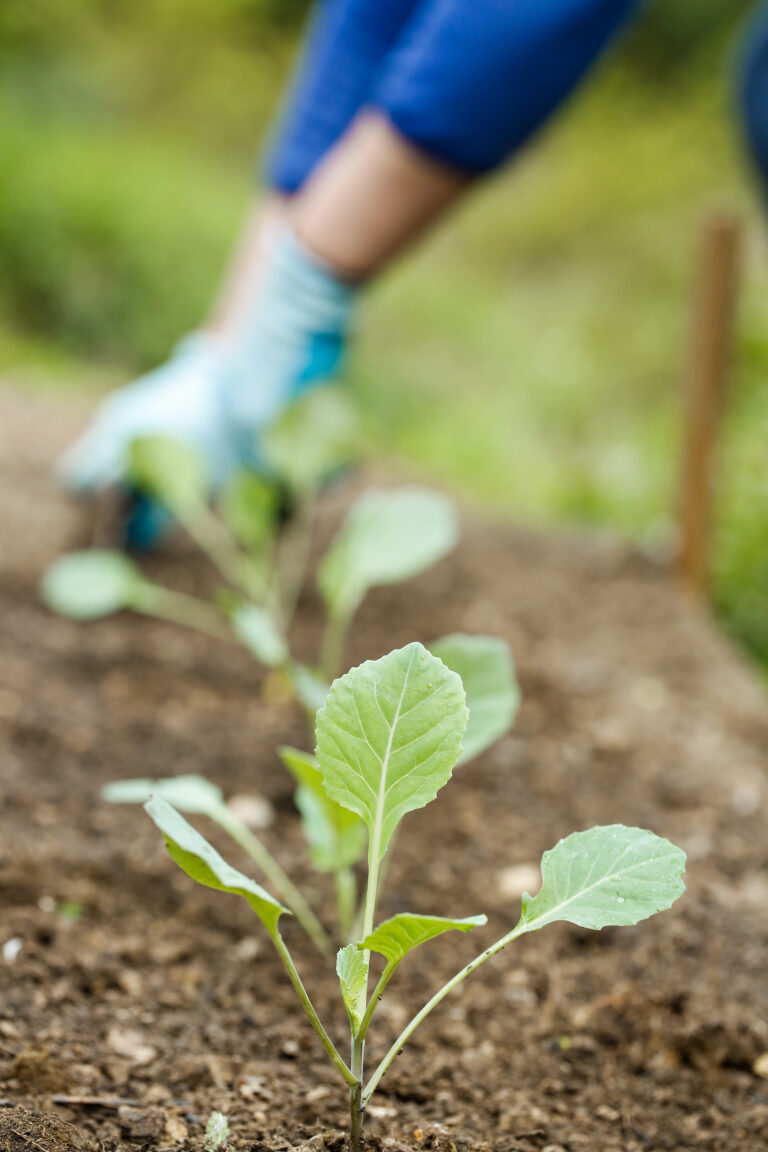 Use Good Soil.
When selecting a soil, you should be looking for something light and moist, but not too wet. Soil that is too wet can lead to rot in your vegetable plants because the water will prevent oxygen from reaching the roots. The soil should also be loose so that your vegetable plants can grow without any impediment.
However, you should avoid having too much space between the soil particles as this can cause unwanted air pockets under the surface of your plant's roots which may lead to an unhealthy plant.
The best type of soil has good drainage and fertility levels; this helps keep your vegetables healthy by allowing excess water or nutrients to drain out of their roots when needed instead of staying trapped inside them like in poorly-draining soils or those with low fertility levels (such as clay).
You'll also want to make sure there isn't any large rocks or stones lying around where they could damage your seedlings later on down the road; if necessary use a trowel or shovel beforehand while working with existing plots instead!
A tiller should not be used when growing vegetables since it will disturb roots as well as loosen them from their matted position within the soil profile where they are most likely to find nutrients during dry periods when they are unable to reach ones farther down more easily than those near the surface where they already have access.
Make your own compost.
A game changing Vegetable Gardening Tip for Beginners is composting! Compost is a great way to add nutrients to your garden. You can easily make your own compost by adding these to a compost bin and getting it marinate for months:
Fruit scraps
Vegetable scraps
Coffee grounds
Eggshells (though they can take a while to break down)
Grass and plant clippings
Dry leaves
I recommend keeping a small compost bin in your kitchen near your garbage for all those fruit and vegetable scraps. Then when it is full, take it outside to your main large compost bin.
Composting. This is one of the best ways to improve soil quality in your garden. It's also very easy—you can compost in a bin or in a hole in the ground, and all you need are kitchen scraps and yard waste.
Preparing beds for planting. Turn over your soil at least six months before planting so that weeds don't become established. A rototiller may be used for this purpose, but hand-digging is better because it helps maintain soil structure and prevents compaction by heavy machinery (which may compact clay soils).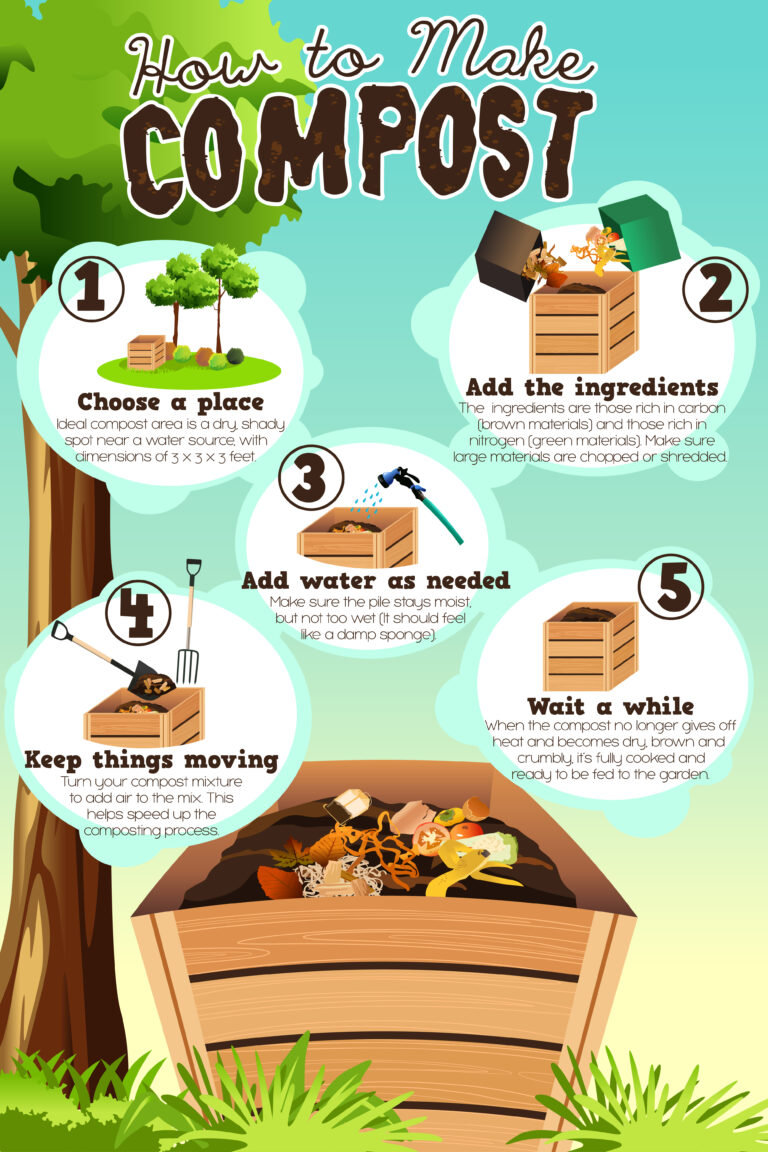 Water the right way.
Watering is the most important part of your garden. It's what makes your plants grow, and if you don't water them, they'll die. To make sure you're watering properly, know how much water each plant needs by checking a rain gauge or using a hose to measure how much water you've used in a week. Using a soaker hose is a great way to control the amount of water hitting the base of the plants as well.
If you have time, try to do this every day so that no one area gets too dry while another area gets too wet (a phenomenon called "water stress"). If you don't have time for that kind of daily maintenance, consider using timers on your sprinklers so they turn off after an hour or two; this allows all parts of your garden to get some water without overdoing it on any one section.
You should also consider using drip irrigation systems if possible: these are tubes buried underneath soil in which small holes allow for slow release of water into the soil—and very little evaporation!
Stop using pesticides.
If you want to grow your own vegetables, but don't have much space or know how, this article is for you. Soon enough, your little garden will be producing enough food to feed an army of hungry children in Africa (or maybe just one).
Stop using pesticides. Pesticides are bad for the environment and they're bad for your health too! They kill the good bugs as well as all of those nasty pests like beetles, aphids and caterpillars that are trying to devour your plants from the inside out. Find natural alternatives instead of buying all kinds of toxic chemicals:
Companion planting—Plant certain plants next to each other so that they help each other out; like tomatoes with basil or squash with marigolds (which repel insects)
Natural repellents—Use garlic spray or cayenne pepper spray on plants if you see an infestation coming
Choose heirloom seeds.
Heirloom seeds are old varieties that have been passed down through the generations. They're typically more flavorful, nutritious, and resilient to disease and insects than their modern counterparts. When you buy heirloom seeds, they can be saved for replanting in years to come.
When needed you can also use seed packets for your vegetable garden. The best veggies to grow right from seeds are beets, kale, onions, cabbage, zucchini, pole beans, and chard.
Go vertical.
Planting vertically is one of the easiest ways to create a garden space that doesn't look cluttered or difficult to manage. It's also a great way to make the most out of limited space. You can use trellises, fences, walls and poles for support.
Plant tall crops like corn, beans and peas on the ground, then grow smaller crops like radishes, lettuce and carrots in containers on top of the trellis. Using a cage is recommended to help your plants grow vertically especially your tomato plants!
Plant in succession.
Planting in succession is a great way to get a lot of produce from your small space. If you plant different crops at the right time of the year, you can have fresh vegetables all year long.
There are two main ways to do this:
Plant cool season vegetables early in the spring, then warm season vegetables later in summer and fall. Example: Plant peas and carrots in early spring; plant tomatoes and corn later on in summer/early fall
When planting any kind of vegetable, try to stagger your plantings by up to 3 weeks for greater success. Example: Plant broccoli seeds about 3 weeks before you plant cauliflower seeds
Keep animals away.
Rabbits, skunks and mice are common garden pests. To repel these critters, you can use chicken wire around your garden bed or spray vinegar on the plants (to deter rabbits).
Rodents like to burrow in the ground. Place a thin layer of mulch over the soil around your plants to discourage them from digging up grubworms and other tasty treats.
Deer will eat just about anything in sight—and they'll do so with gusto! Try growing a variety of flowers that deer don't like: daffodils for example, which will keep them away from other plants; or plant tulips together at one end of your garden bed so deer won't nibble on them first thing in the spring.
Weed regularly.
Weed regularly. When you see weeds or grass, get rid of them! There are many tools that can help you do this: a weed killer, hand pulling (or pulling with a tool), hoeing, tilling with a rake or cultivator and other machines like leaf blowers and lawn mowers. Make sure you remove and debris that could interfere with the plants ability to thrive throughout the entire growing season, especially until they reach maturity!
Plan ahead for harvesting.
Planning ahead for harvesting is important. There are a couple of reasons why you would want to do this:
You can harvest at the right time. If you plan ahead, then your vegetable garden will be mature enough to harvest when the food is ready. You won't have to leave your vegetables in the ground too long after they're ripe, which can result in overripe produce that isn't as tasty or nutritious as it could be.
It's convenient for everyone involved. Harvesting at different times might mean that some members of your family have access to fresh produce while others don't, but if everyone works together on planning out their harvests with care and consideration for one another's schedules and needs, all involved parties will benefit from having access to freshly picked veggies anytime they want them!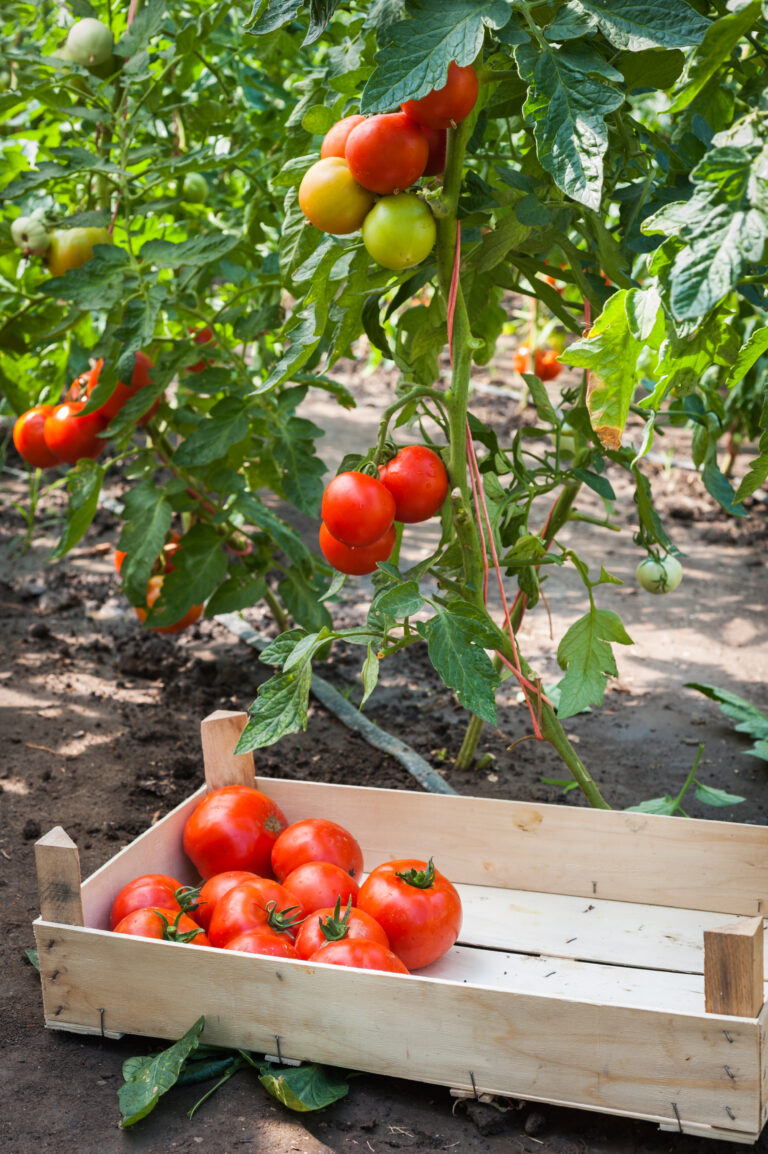 Have fun with it!
People who garden don't do it just because it's a great way to get fresh fruits and veggies. They also do it for other reasons, including:
Relaxation: Gardening is a meditative activity that lets you focus on one thing at a time. You can really get into the flow of things while gardening and find yourself getting lost in the rhythm of turning over soil, planting seeds, watering plants and harvesting crops.
Exercise: Gardening can be surprisingly physically demanding work. While some people may find that they're able to do all their gardening tasks without breaking too much of a sweat (and we encourage this!), others will find themselves breathing heavier after picking up some dirt with their hands or slicing through thick vines with pruning shears (or other such tools). In either case, though—whether you're sweating like crazy or not—gardening burns calories and builds muscle mass! How cool is that?
You can also use cute fork stakes to label which plants or which. You can get really adorable ones on Etsy! I have also seen people use little rocks and paint them! Get creative and have fun with this!
You can be a great gardener
Gardening is not rocket science. All you need to do is follow a few simple principles and you can grow great vegetables in your garden.
What are the things that make vegetable gardening so rewarding?
It's affordable – if you look at the cost of buying most fruits and vegetables, it's easy to see why growing your own makes sense.
It's relaxing – unlike other forms of agriculture, vegetable gardening doesn't require huge amounts of physical labor or technical expertise. You don't need a tractor or expensive machinery; all it takes is some good soil and water!
It's environmentally friendly – by reducing your reliance on supermarkets for food production, you're helping reduce pollution from transportation as well as the energy needed to power these businesses (and their refrigeration systems).
It doesn't matter where you live or what type of soil you have. You can be a great gardener by doing just a few easy things correctly. Follow these gardening tips for beginners, and you'll be on your way to growing bountiful crops of delicious vegetables in no time!
I hope you enjoyed these 15 Genius Vegetable Gardening Tips for Beginners!
Until next time,
BEST SELLERS