Dover White Sherwin Williams Paint Color Ideas; Here are 20 examples of Sherwin Williams Drover White used in homes! A paint review of this trending color!
Hi beauties! Today we are talking all about Drover White by Sherwin Williams (SHERWIN WILLIAMS DOVER WHITE SW 6385)!
Dover White from Sherwin Williams is a clean, bright white with a hint of yellow, perfect for any room. Whether you're looking for a light and airy space or something more subdued and cozy, this color will fit the bill. This classic white is perfect for walls, trim, and cabinets. It's also an excellent choice for ceilings.
Dover White is a great choice if you're looking for something that will make your space feel larger and more open, as well as give it a fresh feeling. It's also ideal if you want something that will help achieve the look of natural light in your home without having to spend all day installing expensive light fixtures.
What is Dover White Sherwin Williams Paint Color?
Dover White Sherwin Williams Paint Color is a warm, sun-splashed white that brightens any room, making it look inviting and cheerful. Dover White is a warm paint color, so you should be careful when using it as your primary white. Whites that are warmer and softer have increased limitations when it comes to pairing them with other colors in a room Dover White has a creamy yellow base to it which gives it the warmer look.
Where Should I Use Drover White in My Home?
Drover White is most popular in kitchens and house exteriors. Although, with its growing popularity, we are starting to see it more and more in living rooms, bedrooms, and bathrooms where warm whites give off a spa-like cozy feel! Dover White definitely leans towards a more country farmhouse look
If you are unsure about this color in your room, I highly recommend Samplize. Samplize is a peel-and-stick paint sample that can be easily moved around your room. It's half the cost of traditional sample pots, and they deliver right to your front door! It's removable paint swatches instead of real paint!
Dover White Sherwin Williams Living Room Examples
If you're looking for the perfect white paint color for your living room, look no further than Dover White SW 6385 by Sherwin Williams. This warm beige and creamy white color is the perfect way to make your space feel sophisticated and chic, while still being inviting and cozy.
The subtle cream undertones give this white a touch of earthiness that makes it perfect for any room where you want to create a calming atmosphere that's also filled with warmth—a living room is a perfect place to do just that!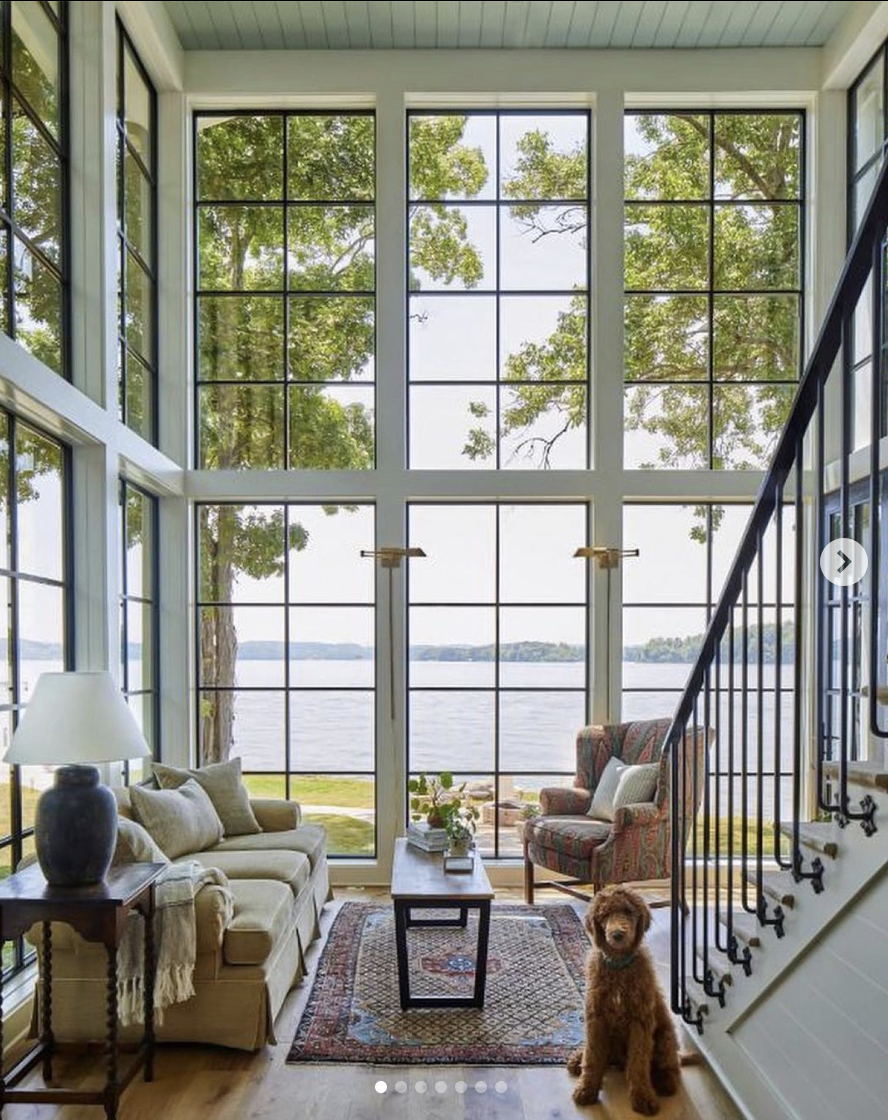 Sherwin Williams Dover White Bedrooms
When you're looking to create a space that's going to make your guests feel welcome and relaxed, Sherwin Williams Dover White is a perfect choice. It's a warm white that's just right for bedrooms and can be used on walls or furniture. Like I said earlier, it does give a farmhouse feel which will you see in the next photo. This warm white is definitely more drastic with yellow undertones than pure white when it comes to shades of white. SW drover white does a great job of creating a cozy feel in these rooms!
Sherwin Williams Dover White in Kitchens
Dover White is a warm white that's great for kitchens (kitchen cabinets) and dining rooms —it gives off a soft glow and adds warmth to the room. It's also a color that tends to have strong, yellow undertones, so it works as well in rooms with lots of natural light rather then in rooms with artificial lighting.
Compared to other creamy off-white paints, this neutral paint color will be more yellow depending on the lighting in the room. This warm white paint color will definitely look like warm color compared to cool colors with artificial light. Consider the different lighting sources in your room before choosing sw dover white!
Sherwin Williams Dover White Exteriors
Whether you're looking for a bold, creamy white or a soft, light hue, Sherwin Williams Dover White has the perfect exterior paint color for your home. Dover White is a classic choice for any exterior surface. This versatile white hue has been used on everything from trim to siding to the entire house—and it makes any home look clean, inviting and bright with its warm undertones and soft palette. Check out these homes' exteriors for examples below!
FAQ'S About Dover White:
Is Dover White a warm or cool white? Dover White is a warm white, which means it has more yellow than blue in it. This makes it perfect for rooms that need a little warmth in their walls, like kitchens and bedrooms.
What Color Pairs Best With Dover White? When paired with light gray and greige paint colors, Dover White can clash slightly with its yellow undertones. If you combine it with cool tones, and even some tan/beige paint colors, you might see that yellow even more. So opt for a crisper white or another cream color.
Modern or Traditional Homes? Dover White is a warm white that looks great in both modern and traditional spaces. It's a great choice for rooms with high ceilings, as it will make the room feel more spacious.
What is the difference between Sherwin Williams Dover White and Sherwin Williams Pure White? Sherwin Williams Pure White is a bright, cool white that can help create a fresh look in your home. Dover White is a warm, soft white that will help you create a cozy atmosphere in any room of your house.
What color trim should I use with Dover White? recommend using an eggshell finish with Dover White trim to give your room a nice balance between lightness and durability.
How many coats of Sherwin Williams Dover White are recommended? I definitely recommend two coats depending on the wall color prior.
I hope you enjoyed my review of one of the beautiful warm yet neutral white sherwin-williams paint colors! Time to go work on your interior decor and get painting friends!
More Paint Color Reviews:
Until next time,