Best Accent Chairs for Family Rooms; The best accent chair for a family room needs to be sturdy, comfortable and not take up a lot of room. Here are my tips and recommendations for finding the perfect family room accent chair!
Disclaimer: this post may contain affiliate links, and every purchase made through these links will give me a small commission (at absolutely no extra cost for you!) AS AN AMAZON ASSOCIATE AND REWARDSTYLE MEMBER, I EARN FROM QUALIFYING PURCHASES. See Privacy Policy for additional info.
Hi beauties!
Your family room and living room can be a VIP area of your home. It's a place to unwind and relax after a long day at work. What defines your room isn't the entertainment system or sectional couch/sofa with the micro-suede cover. No — it's the accent chairs that have style and comfort to spare!
In my family, the accent chair in our family room is always the spot everyone fights over. We like our space and we love how comfy that specific spot is! If you don't have an accent chair in your family room, then let me show you some options that might change your mind!
There are many things to consider before picking out an accent chair. Some people think selecting an accent chair is easy. But it's actually quite difficult to choose a comfortable, quality chair that looks great in the room. That's why I'm writing this post! It will help you decide which accent chair is best for your situation based on my own experience with various models.
Lets jump into picking the best accent chairs for family rooms!
What are the Best Accent Chairs for Family Rooms?
An Accent Chair with Style
Before you start shopping, it's important to know the style of your room. This will help you narrow down what kind of accent chair you want and how to arrange it in your space. Since each room has its own unique vibe, knowing which style best suits yours will make picking out an accent chair feel less daunting.
What is the general decor aesthetic of your family room? Is it modern or traditional? Are there any patterns that stand out?
Do you want a wingback chair with a tall back, swivel chair with a modern look, leather chairs for easy cleaning or slipper chair with clean lines and bold colors? You need to do your research and decide what accent chair will work best in your living space and complement your other furnishings.
What are the dominant colors in your family room? These can be anything from pastel hues to bold shades like red or green—you may even have a color palette that incorporates multiple shades at once (e.g., blue with touches of purple). Knowing these details helps ensure that any new furniture you bring into this space doesn't clash with what's already there.
I recommend looking at instagram for inspiration on different family rooms. Look at the room and decided what it is that you like about the room, then gear your accent chair choice towards that style of family room.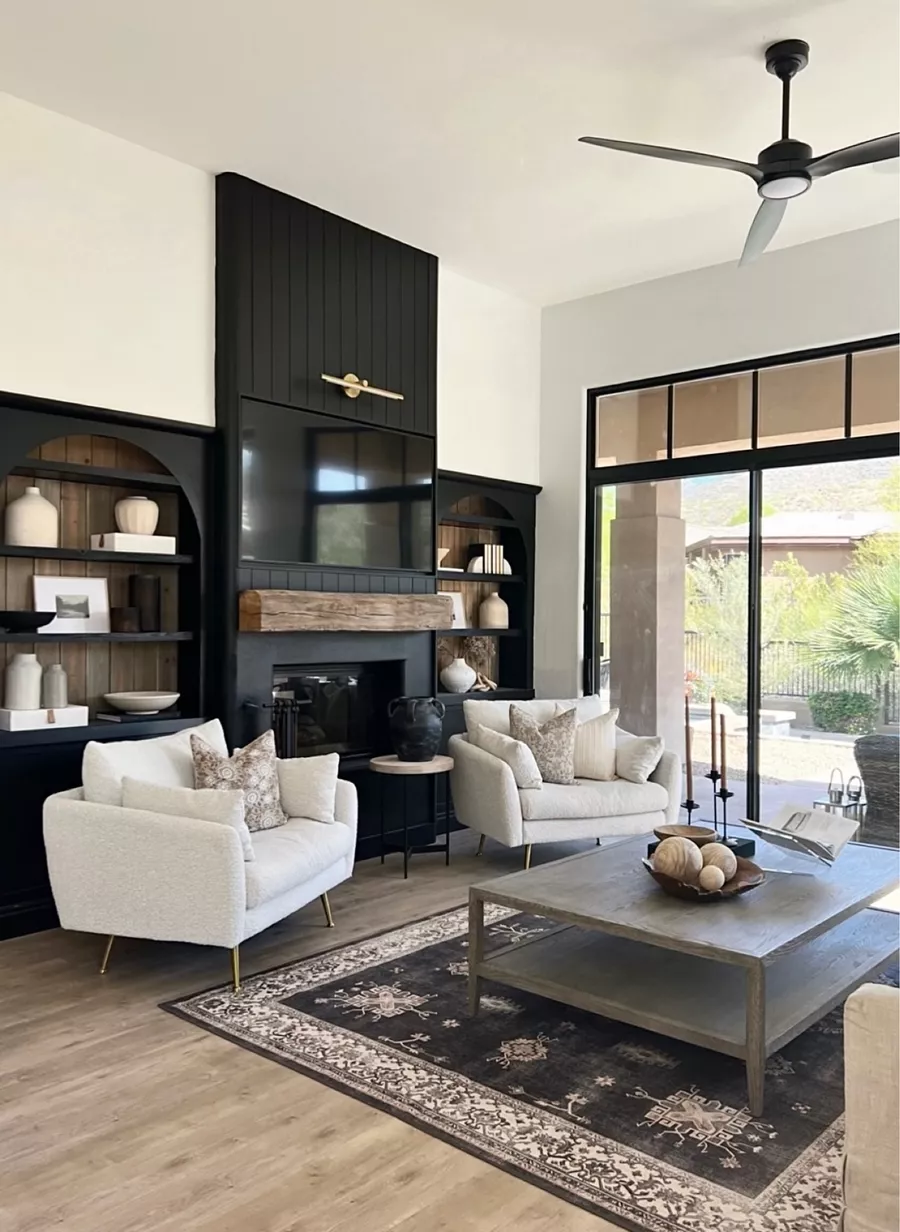 Comfortable Accent Chairs
The most important factor to consider when shopping for an accent chair is comfort. Look for a chair that has a high back and armrests so that you can sit comfortably and be able to get up easily. Make sure it's wide enough and deep enough to accommodate your body, especially if you're tall or heavy. You may also want to look for a solid seat and back because these are the parts of the chair that will be touching your skin—and they need to be comfortable!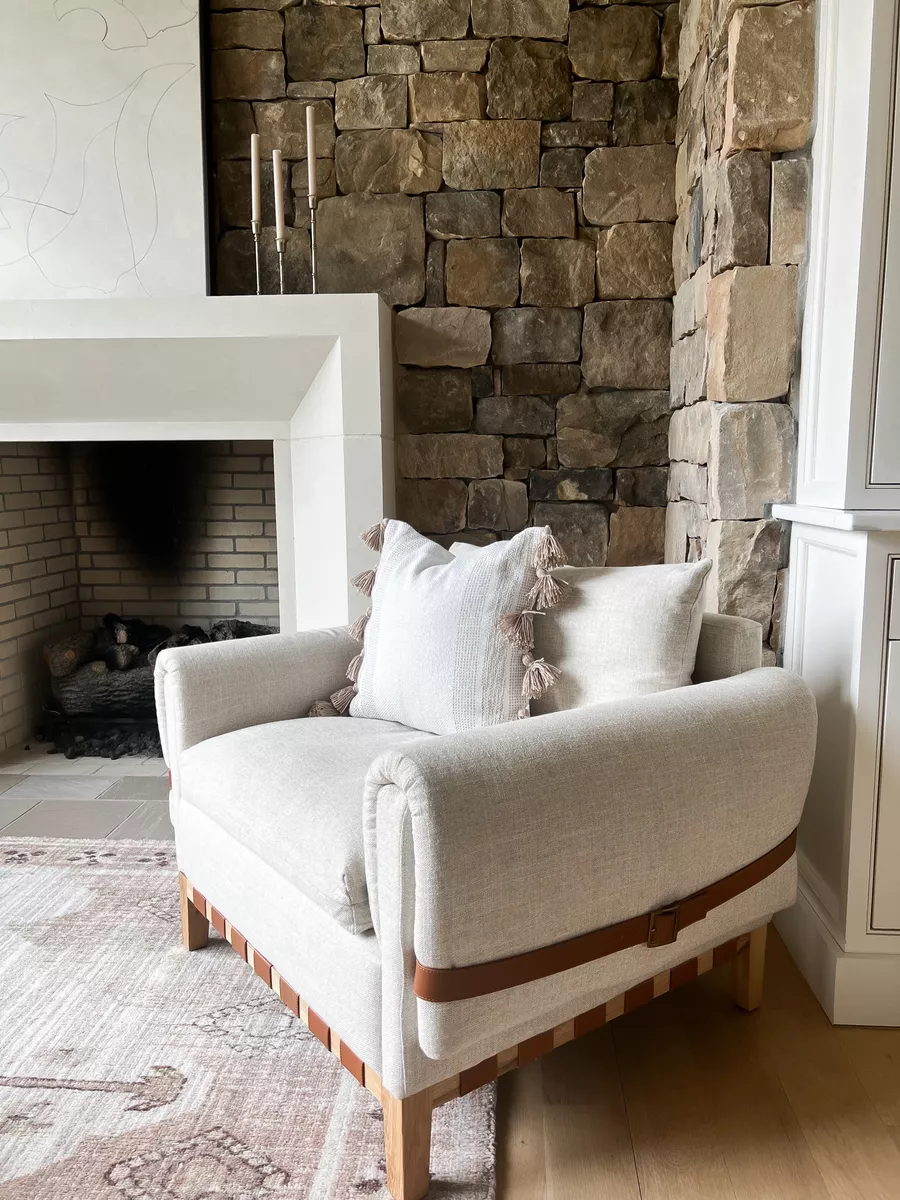 Accent Chairs with the Best Material
Material is important when picking out an accent chair. Leather, velvet, micro- fiber, linen and cotton are all popular choices for family room chairs because they're durable and can be cleaned easily. These chair fabrics are not only a personal preference, but should also be considered when looking at what you are going to be using the chair for.
You also want to think about the color of your family room as well as how much light it gets. If your chair will be in a room with lots of natural light then you should choose furniture made of darker colors like black or browns that won't fade over time. If you want something lighter then consider cream or white colored chairs instead! You can always add that pop of color for a focal point and choose fun accent chairs opposed to a classic style.
Finally remember that it's not just about looks - comfort is key! The last thing any homeowner wants is for their guests to be uncomfortable after staying at their house so make sure when buying furniture (especially these types) try them out before purchasing them! Some material is more comfortable then others!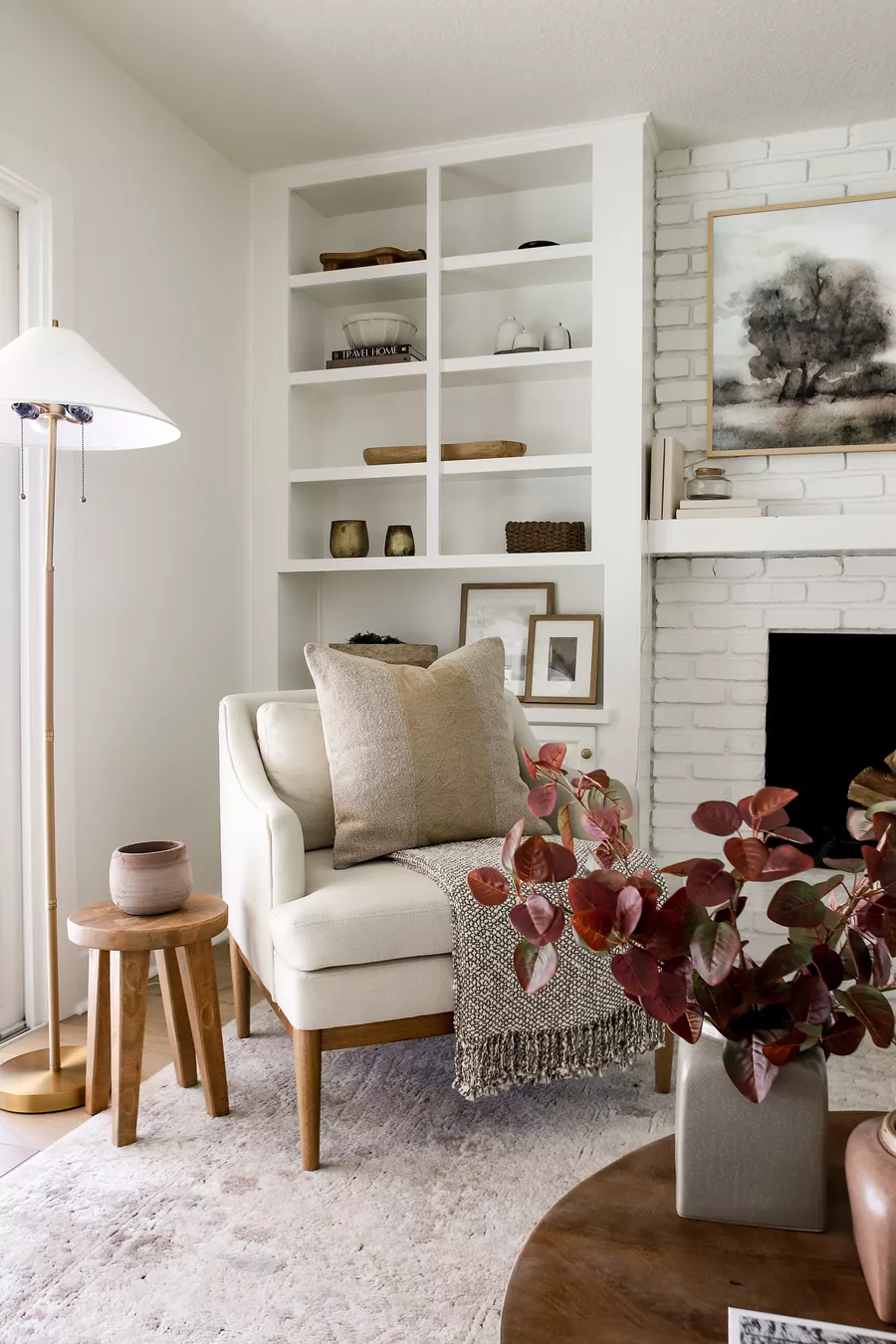 An Accent Chair in your Budget
Before you start shopping, it's important to set your budget. That will help you narrow down the field of possibilities and focus on accent chair styles that are within your price range. Here are some guidelines:
If you're looking for a cheap accent chair, try spending less than $200. You'll find lots of affordable options at this price point but you will not get a quality that may last. This budget is great for an occasional chair or side chair that wont be used often.
For something more expensive and luxurious, aim for about $500 or more. This should still fit within most budgets—and will give you access to some stylish styles that wouldn't be available otherwise! These chairs are a great addition because they last longer and are higher quality.
When setting your budget at $1,000 or higher (or even less), remember that these chairs cost much more than their fabric counterparts because of the materials used in construction (i.e., wood).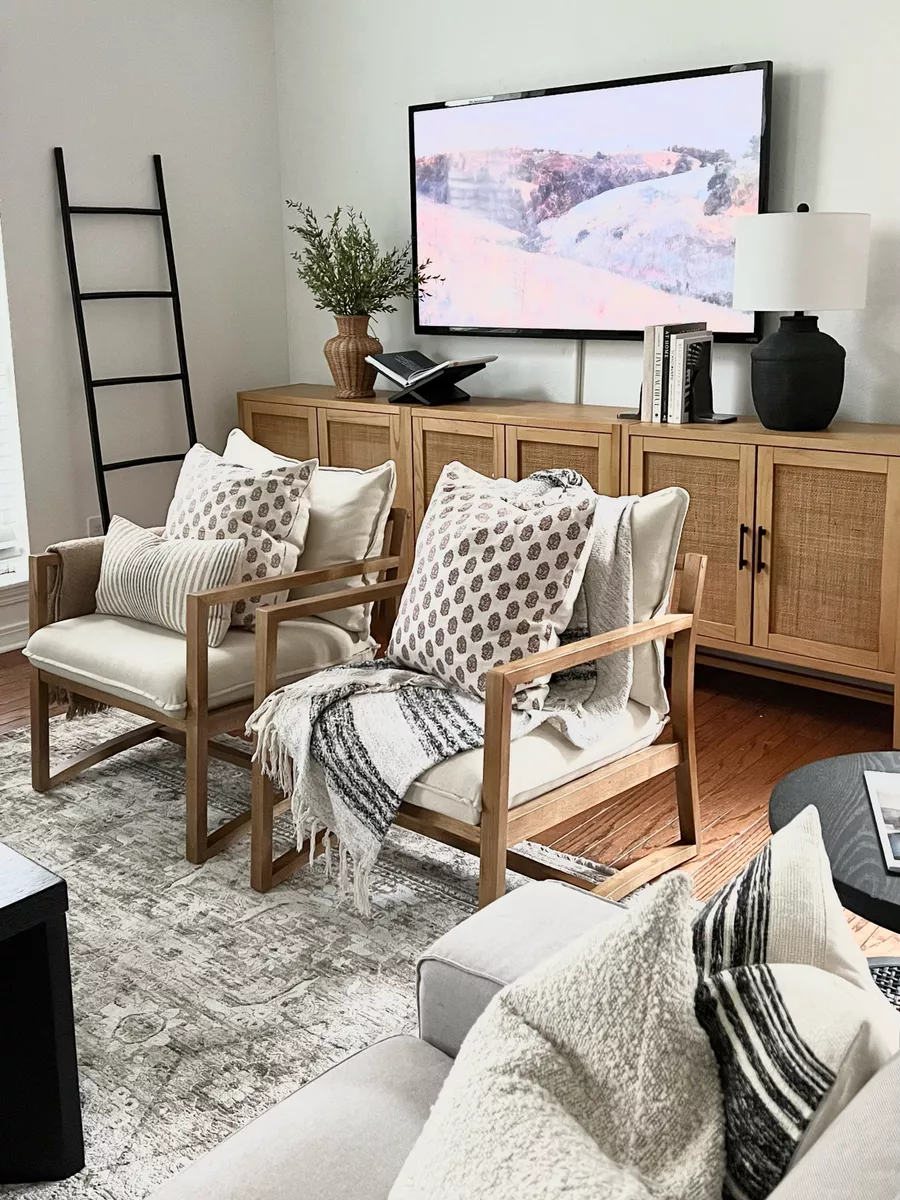 An Accent Chair that Fits your Family Needs
When you're choosing the best accent chair for your family room, there are a few things to keep in mind. First, think about how much space you have available and what kind of look you want to achieve. Do you want something that is modern and sleek? Or maybe something more traditional and elegant? What about color? Accent chairs can be found in many different colors—pastel hues or bolder shades—or even patterned upholstery! They also come in a variety of shapes, so choose one that fits your style preferences as well as the dimensions of your room.
Next, think about how much use this chair will see on an everyday basis: if it will be sitting empty most of time (say, at night), then it may not need to be as sturdy or durable as those that get more attention during parties or gatherings with friends and family members. It's important to consider the wear-and-tear factor when shopping around because not all chairs are built equally strong enough for regular use by multiple people every day throughout years' worth of time spent sitting down comfortably together during meals/playtime sessions/movie nights etcetera!
Finally don't forget: consider whether there will ever be company coming over while considering which type/model fits best into any given space (smaller ones work better where floor space gets tight) - because what good is having something nice looking but not being able to show off due too limited access points?! The bottom line here is just enjoying yourself without worrying too much about price tags - since we all know money doesn't grow on trees!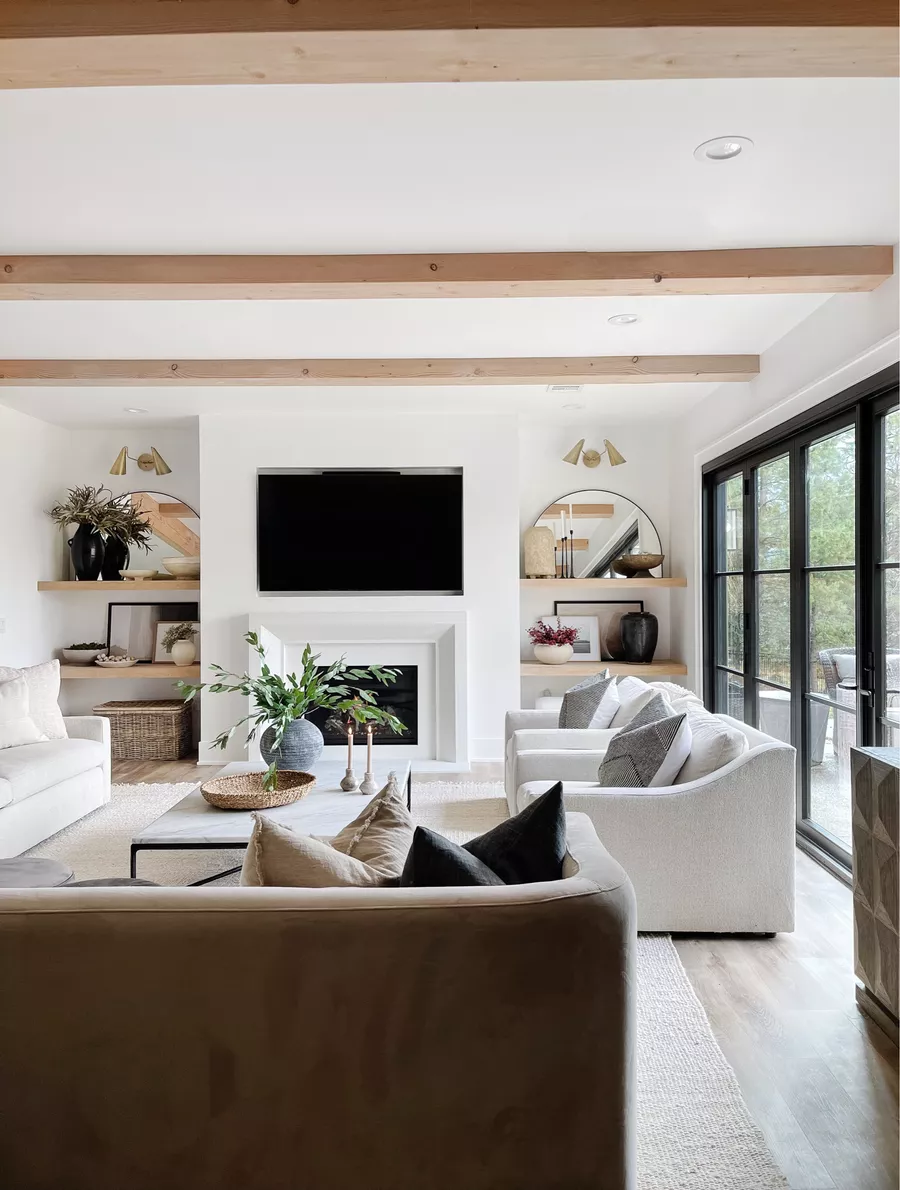 The right accent chair can make any space cozier.
Accent chairs are a designer's best friend, because they can add style and comfort to any space. Great accent chairs have a timeless look that blends with the room's existing furniture, making them a great investment for long-lasting style.
There are many different styles of seats to choose from when you want to update your home with an accent chair. Simple upholstered chairs work well in smaller spaces like bedrooms or dens; they're also great if you're looking for something more casual or comfortable than your regular seating options. Other options include beautiful club chairs with plush cushions and stylized armchairs that add elegance to any room in your home.
If you're looking for an easy way to create a cozy reading nook in your family room, consider adding an oversized armchair next to your window—it'll give visitors plenty of extra space so they can sit down comfortably while enjoying their favorite book!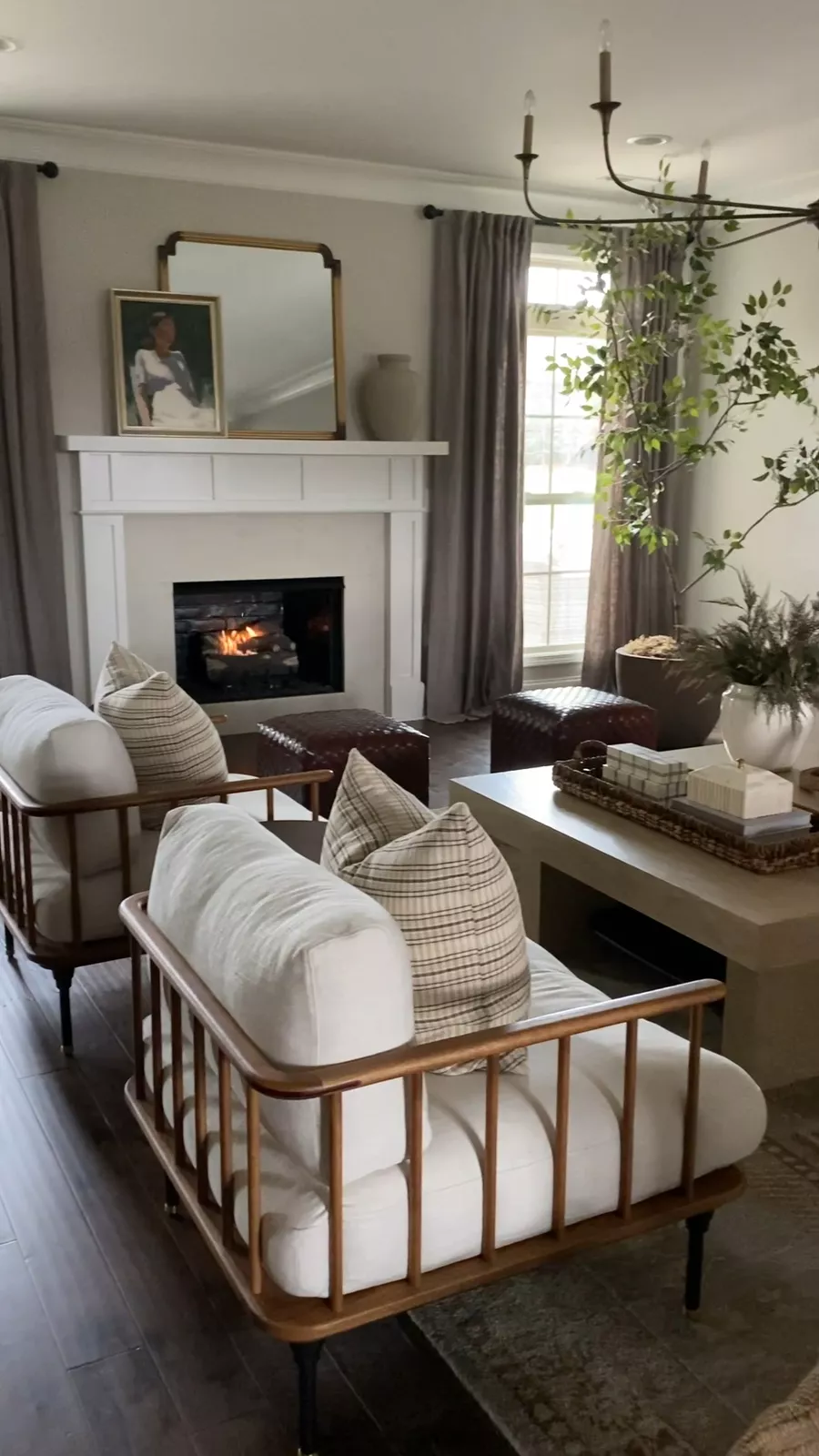 Family Room Accent Chairs FAQ's
Should accent chairs be the same height as your sofa?
The accent chair should be four inches of the seat height of your sofa unless the accent chair is back into a corner or against a wall.
What is a family room accent chair?
A family room accent chair is a piece of furniture that you can use to make your family room look more beautiful. It can be used as an additional seating option or as a decoration item. A family room accent chair can be used for many purposes, such as for sitting down and reading a book or watching TV with the family. It can also be used as an extra piece of furniture in your living room if you don't have enough space for it.
What's the difference between an accent chair and an armchair?
An accent chair is a piece of furniture that's used to make a room look more attractive. It's not necessarily as functional as an armchair, but it can be used in different rooms and styles, depending on the look you're going for.
An armchair is a larger piece of furniture than an accent chair. It's meant for comfort and relaxation—it's the kind of chair you curl up in with a good book or movie, or use when you want to sit down and have a conversation with someone.
Do accent chairs have to match in living room?
The short answer is no, accent chairs don't have to match in the living room. However, if you're looking for a cohesive look, you may want to consider matching your accent chairs to the rest of your furniture. Accent chairs are designed to stand out in a room and add some color or texture. They can be used to create an intentional contrast with other pieces of furniture or they can be used as an interesting complement to other pieces.
Do you need one or two accent chairs?
If you're thinking about getting a new accent chair, you might be wondering if you should get one or two. The answer to that question depends on what kind of seating arrangement you have in the room where you'll be putting your new chairs. If you have the room for two and you need more seating then I definitely recommend buying two. If you have a smaller space, only buy one accent chair and opt for an ottoman for extra seating space.
Accent chairs aren't just for bedrooms or dining rooms. They can add a touch of style and comfort to any room in your home, including the family room. If you're looking to up the coziness factor of your family room and add a living room chair, get ready to add an accent chair or two!
Until next time!

BEST SELLERS