4 Hacks to Expand Your Homes Living Space; Do you feel crowded living in your small home? Here are four ways to utilize the space in your home and make your house feel larger!
Disclaimer: this post may contain affiliate links, and every purchase made through these links will give me a small commission (at absolutely no extra cost for you!) AS AN AMAZON ASSOCIATE AND REWARDSTYLE MEMBER, I EARN FROM QUALIFYING PURCHASES. See Privacy Policy for additional info.
One of the biggest things that anyone wants from their home is for it to at least feel bigger, even if it is not actually bigger. And of course, from time to time there will always be methods which actually do make the space bigger without having to make any drastic changes, and those can be especially useful to try out as well.
Regardless of how you do it, giving your home a sense of more space is a great way to be able to enjoy it all the more, to enjoy your time is it more, and to make it more valuable to prospective buyers somewhere down the line. In this article, we are going to look at some of the things that you can consider to expand your home's living space - ranging from the illusory and temporary to the very real and lasting.
If your home doesn't already have a porch, then this could actually be one of the best methods out there for you to expand your living space. You might think that you don't have the required space or that it would be difficult to achieve, but the truth is that building an enclosed porch in any home is pretty straightforward, even if it is also likely to take a lot of time.
The beauty of a porch is that it is a genuine extension which is relatively inexpensive, and yet still likely to be a powerful way to create more space in your home. If you are thinking of a porch, you might want to look at a number of different styles before settling on one, as it is such a big project that you don't want to rush into it.
You want to make sure that it is perfect before you start, otherwise you might find yourself in trouble. All that being said, as long as you choose well this really could be the best thing you ever do in terms of expanding the space in your home.
Here are my 5 hacks to expand your homes living space!
<<Disclaimer: Photos are not mine. Credit to owners. Click photo to be redirected>>
Installing Some Decking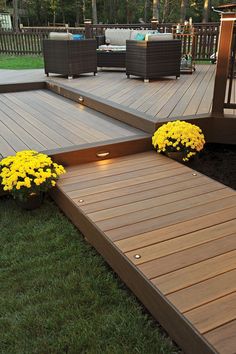 On a very similar route to a porch, you have the option of decking, something which is definitely going to be a lot easier to install, and will also still provide you with a great opportunity to expand and extend your home's living space in a genuine way, rather than just by illusion. With the right kind of decking, you can have somewhere outside your home to sit and enjoy being at home, but still also be outside.
It is this best of both worlds feeling that makes it so vital for so many people, and one of the main things you should consider if you want to expand your home's living space as well as possible. Installing some decking does not take very long, is easy to do, and inexpensive too.
Especially if you get some professional help on board, so that you can sit back and just watch them do it for you. However you get it done, it's a great way to open up your home's space so that you can enjoy having a little more.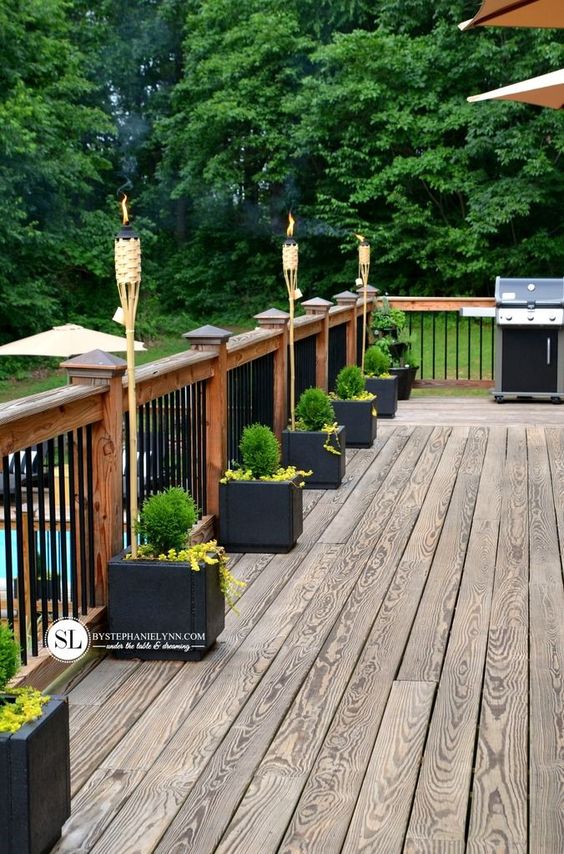 Convert The Attic
If you have an attic, in all likelihood it is not currently being used for anything except perhaps a little storage space. However, to convert the attic into a bedroom is actually one of the most popular conversions out there that people undergo in their homes, and it is also genuinely a great way to add a lot of value to the home as well. If you want to go for a permanent and fixed kind of expansion on your home which will really make a huge difference to the space you have, then converting the attic is absolutely the way to go.
If you do decide to do this, you will want to ensure that you spend a decent amount of time planning it all out beforehand, as if you don't it can mean that you end up with a space you don't really enjoy n the whole, or that doesn't' serve you as well as it could.
Converting the attic is a big project to undergo, and it's important to get it right first time, otherwise you might feel that you have wasted some time and money. Get it right, however, and it can really make all the difference in the world.
Clever Furniture Options
The more clever you are with your choice of furniture, the more likely it is that you will be able to save some space in your home, and so make it so that the home feels more spacious on the whole for you to live in. one of the best ways to do this is to go for furniture which is able to double up as some kind of storage, which can actually be easier than you think to find.
This could be a bed which opens up to reveal lots of space underneath, or bookshelves which have secret cubby holes for you to use. In either case, it is important to make sure that you are making furniture choices which actually enable you to save as much space as possible - as otherwise you might only be allowing your furniture to take up space which could otherwise be used much more effectively on the whole.
Going for more clever furniture options is one of the best ways to ensure that your home's living space is used as clearly as possible and that it is as open as possible too.
Opening Up Rooms For Extra Use
If you are in a relatively small home and you are hoping to make it feel bigger, you can have a real challenge on your hands. Nonetheless, one of the best ways to approach this difficulty is simply to open up the use of one or more of your rooms and use them as more than one kind of room.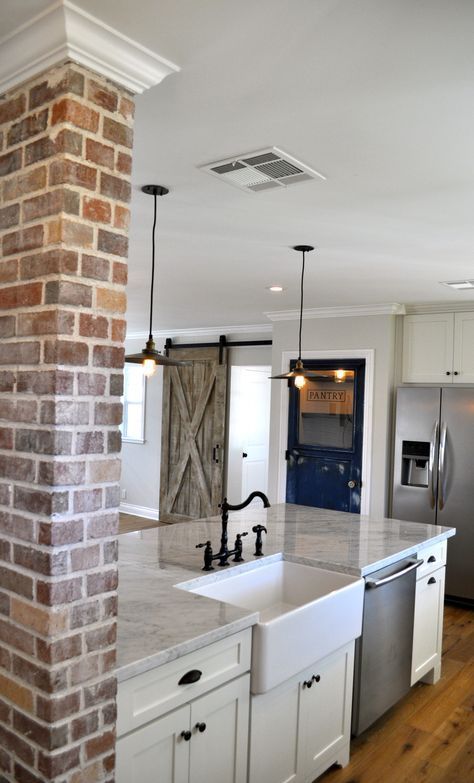 Although for some interior designers this can be a real faux pas, you will find that it is actually a great way to ensure that you are making use of the space in your home in the most efficient way possible. Opening up rooms for extra use in this day is one of the best things you can do to expand your home's apparent living space, and it's definitely one of the first things to consider if you are a little at a loss as to what you might be able to do in your home to improve the space.
It could mean using the kitchen as something extra like a dining room, or employing the spare rooms an office. In any case, it's worth being creative and thinking about it long and hard.

BEST SELLERS