Get your hands on my FREE printable Non-Toxic Living Starter Checklist. It's like a treasure map guiding you to a lifestyle free of harmful chemicals. Start your journey today – after all, we're only one checklist away from creating a safer, happier home. Say 'bye-bye' to toxins and 'hello' to healthier living!
Disclaimer: this post may contain affiliate links, and every purchase made through these links will give me a small commission (at absolutely no extra cost for you!) AS AN AMAZON ASSOCIATE AND REWARDSTYLE MEMBER, I EARN FROM QUALIFYING PURCHASES. See Privacy Policy for additional info.
Hi beauties! Today I am sharing my non-toxic living starter checklist printable with you all! Embracing non-toxic living might seem overwhelming, but I'm here to assure you it's simpler than you think. That's right! With just a few tweaks and conscious choices, I'll help you on this journey without breaking the bank!
Introducing my 🌟 FREE 'Non-Toxic Living Starter Checklist' 🌟 and with an easy downloadable free PRINTABLE too! This eco-friendly checklist is filled with practical and cost-effective tips, product swaps, and resourceful ideas to help you get started. It's like having a supportive friend by your side, guiding you through every step towards a greener future!
So, it's time to roll up your sleeves and prepare for an exciting adventure that takes you into the world of non-toxic living. From personal care products to eco-friendly kitchen choices, I've got you covered. Grab this wonderful freebie now, and let's conquer this checklist together!
What Is Non-Toxic Living
Non-toxic living is a lifestyle choice aimed at minimizing exposure to toxic chemicals in all aspects of life. The adoption of this lifestyle has been found to yield significant health benefits by reducing exposure to toxins, reducing health problems, regulating hormones, and improving so many other aspects of life.
Essentially, non-toxic living involves avoiding any man-made chemical in the products we consume internally, apply on our bodies, or use in our homes. This lifestyle is also geared toward ensuring our bodies are functioning optimally to metabolize any existing toxins we have stored over the years and the toxins we can't avoid exposure to in our daily lives. In simpler terms, non-toxic living revolves around the absence of harmful chemicals in your home and body.
A low-tox lifestyle is all about reducing the number of harmful chemicals and toxins in your life. This can include making better choices for your diet, environment, and even the products you use daily. Sounds like magic, right?
My Non-Toxic Living Journey
I started making non-toxic living choices half a year ago when we started trying for baby number 3. I felt that my hormones were off which was why we weren't getting pregnant right away. After doing so much research on hormone regulation, I became passionate about non-toxic living and the impact it can have on our overall health. I have always veered more towards natural products with safe ingredients but I had so much to learn still when it came to a non-toxic lifestyle. So I figured I would share everything I have learned here in this blog post for you all.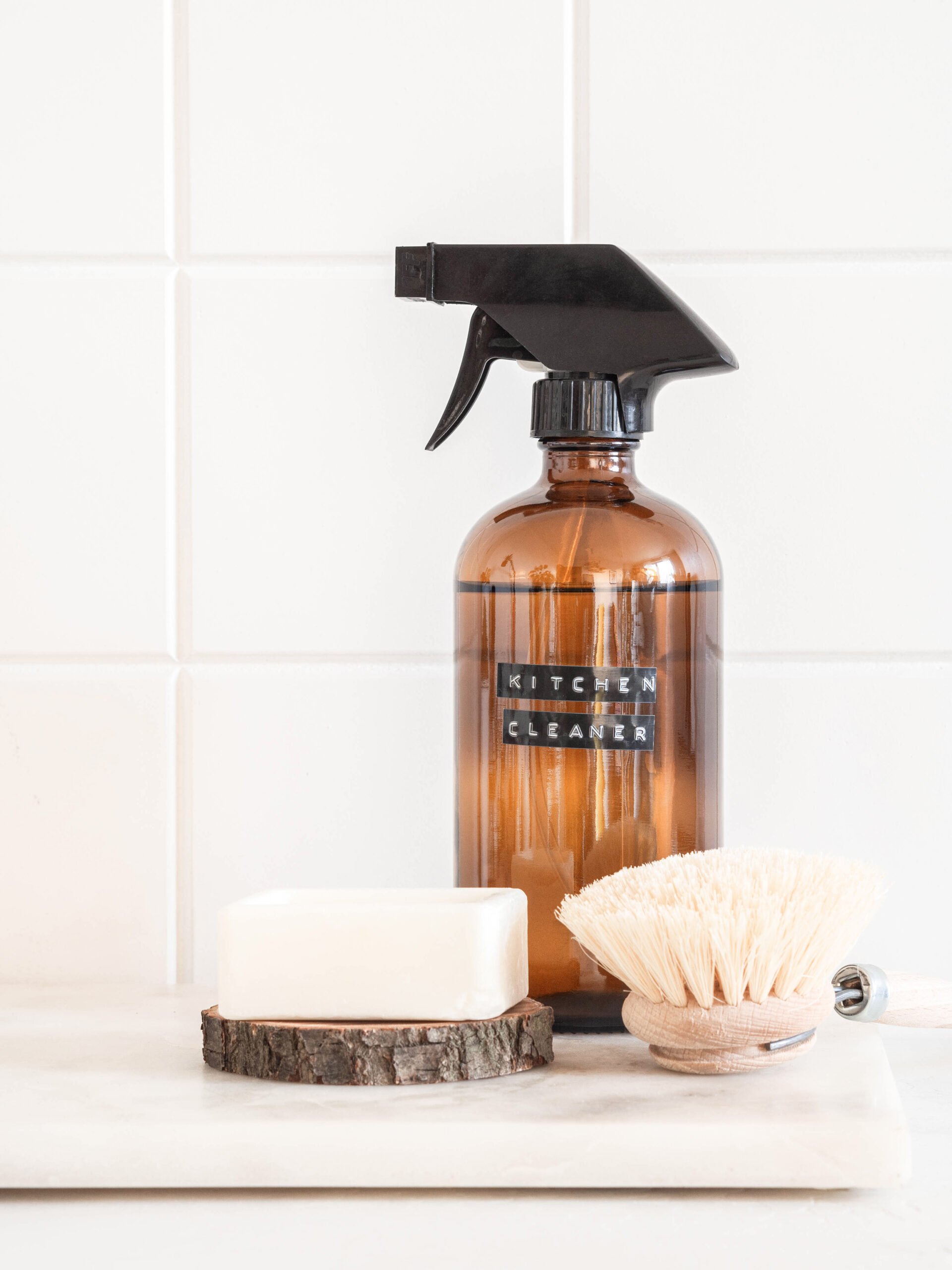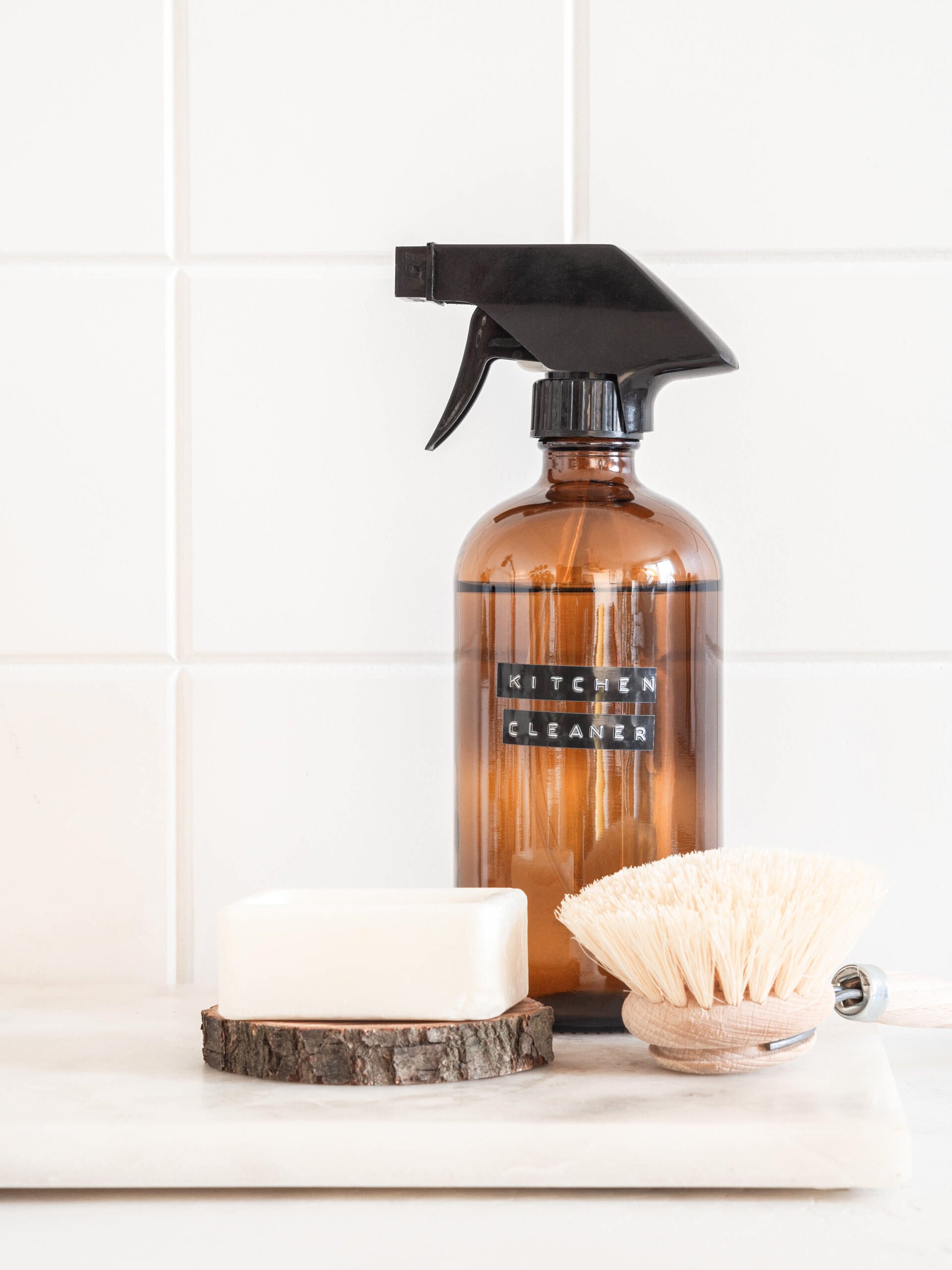 Why You Should Follow a Low-Tox Lifestyle
In today's fast-paced world, we often fail to realize that our daily living revolves around a multitude of products with potentially harmful chemicals. From household cleaners to personal care items, these silent intruders can enter our bodies and cause a medley of adverse effects on our health and well-being. Steering clear of these toxins should be a priority as they may lead to skin irritations, allergic reactions, hormonal imbalances, and even chronic illnesses. Below are the key reasons why you should consider following a low-tox lifestyle.
Improved Health and Well-being
A low-tox lifestyle aims to reduce your exposure to harmful chemicals, leading to a potential decrease in various health issues. This can result in:
Increased energy levels
Improved mental clarity and focus
Better digestion and nutrient absorption
Improved immune function
Reduced inflammation
Enhanced Beauty and Skin Health
By reducing the number of toxins in your life, you'll likely notice improvements in skin health and appearance, including:
Reduced acne or skin blemishes
Enhanced complexion and skin radiance
Healthier hair and nails
Cleaner Living Environment
Reducing the amount of harmful chemicals and toxins at home promotes a cleaner and safer living environment for you and your loved ones, including:
Improved indoor air quality
Reduced exposure to harmful chemicals in cleaning products
Overall cleaner and more sanitary living spaces
Environmentally Friendly
Choosing low-toxicity products and reducing waste contributes to a healthier planet by:
Minimizing pollution and chemical contamination
Reducing waste production
Supporting eco-friendly practices and businesses
Cost-Effective
A low-tox lifestyle encourages a mindful approach to consumption, which can lead to financial savings through:
Simplifying and minimizing the number of products used
Reducing waste and unnecessary spending
Opting for cost-effective and environmentally friendly alternatives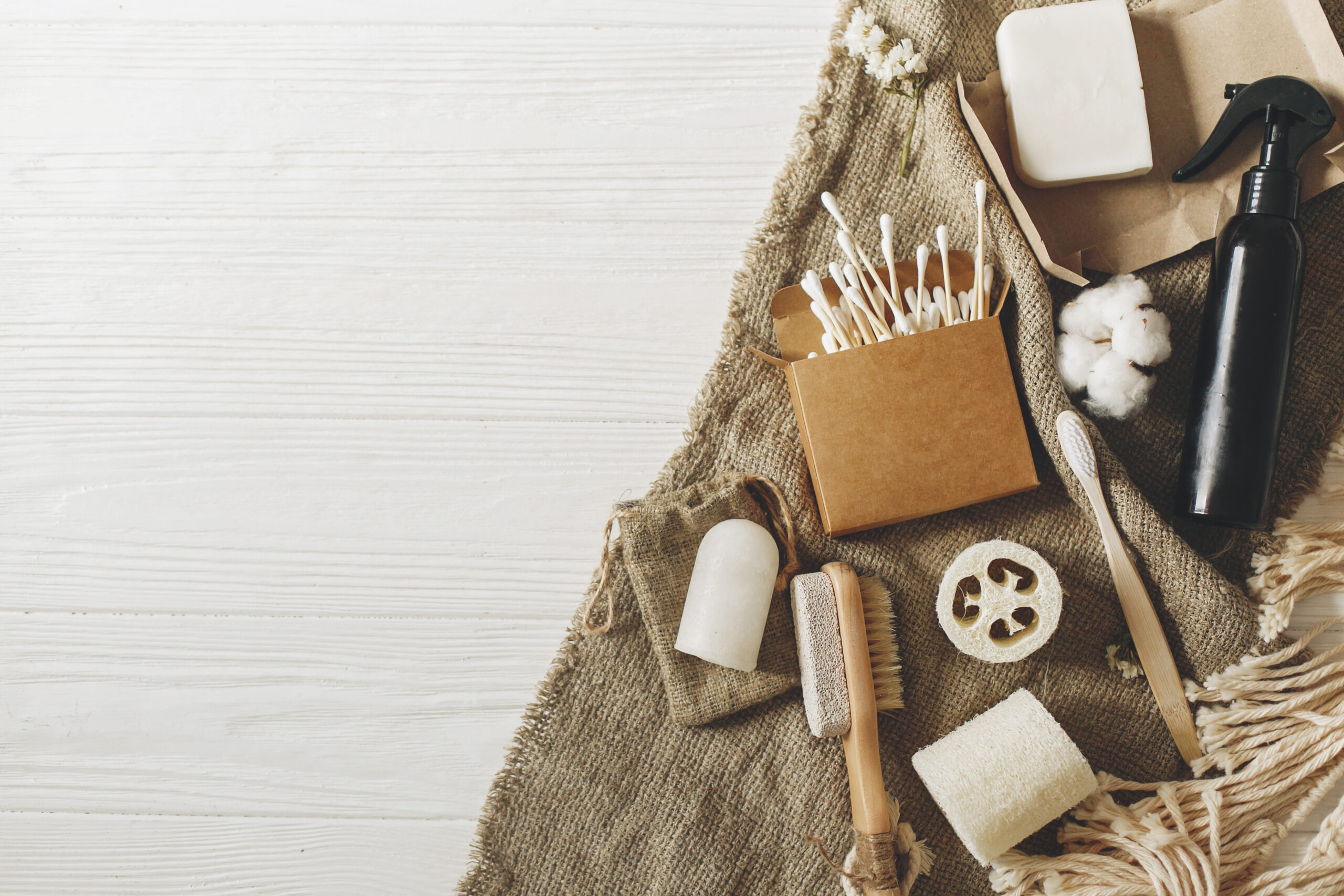 Non-Toxic Living Starter Checklist:
Switch to a natural FRAGRANCE-FREE laundry detergent
Swap laundry dryer sheets with wool dryer balls (I like to add pure lavender essential oil drops to the balls before throwing them into the dryer)
Use white vinegar instead of a fabric softener
Use natural fragrance free non-toxic products/cleaners and cleaning products
Stop using all personal products and household products with 'fragrance' or 'parfum' in the ingredient list. Also, opt for products with green/clean ingredients! Fragrances are huge endocrine disruptors!
Switch to a natural deodorant without fragrance or alluminum
Only use glass for food storage, no more plastic containers in the kitchen
No using aluminum foil in ovens, only UNBLEACHED parchment paper
Stop using plastic wrap and ziplock bags. Try beeswax wrap
Stop using non-stick pans. Switch to cast iron pans or stainless steel pans and pots
Switch to wooden utensils or steel utensils in the kitchen
No more plastic water bottles, opt for stainless steel drinkware
Use natural dishwasher pods and dish soap
No candles or air fresheners, only high-quality essential oils in diffusers
Switch to a phthalate free shower curtain
Natural bug spray, avoid deet
Avoid bug pesticides
Natural sunscreens, avoid ingredients like oxybenzone
Add more houseplants to filter air
Ditch the receipts at stores, opt for email receipts
Do not put your laptop on your lap and do not sleep with your phone next to the bed. If not possible, use a salt lamp to help minimize harmful technology rays.
Buy organic when possible. Always wash your vegetables with water and baking soda to remove harmful pesticides
Opt for organic cotton bedding, towels, clothing, blankets etc.
Opt for organic mattresses and crib mattresses made without synthetic materials with organic compounds.
Low Tox Living Starter Checklist Printable:
Following a low-tox lifestyle doesn't mean you have to make colossal changes overnight. Small, positive steps can make a HUGE difference in your well-being and happiness. Start with this list below!
Please also note that this is just a starter... there are many more things you can be doing to minimize your exposure to harmful chemicals but this is a great list to start from.
This is a newbie's basic roadmap to safer, healthier, and toxin-free living. And the best part? It's completely free. I am sure this Non-Toxic Living Starter Checklist will make this transformation a lot more manageable and enjoyable for you.
Is going non-toxic worth it?
Going non-toxic is considered worth it for a variety of reasons as I have shown you earlier in this post. It can positively impact your health, the environment, and even your home's cleanliness. Here are some perks of adopting a non-toxic lifestyle:
Improved indoor air quality: Non-toxic products lead to a reduction in chemical contamination levels in homes, contributing to healthier air quality.
Healthier and safer home environment: Non-toxic cleaning products can make homes safer by removing dangerous flammable and toxic chemicals.
Enhanced well-being: Choosing natural, non-toxic products may help to avoid hormone disruptors, which have been linked to various health problems such as infertility, PMS, menstrual cramping, acne, and insomnia.
Better environmental impact: Green cleaning practices contribute to a safer, more sustainable environment, and non-toxic living can support eco-friendly businesses and manufacturing facilities.
As you can see, there are various benefits of going non-toxic that extend to both personal wellness and environmental sustainability. From improved indoor air quality to supporting eco-friendly practices, the choice to go non-toxic is considered worthwhile for those looking to reduce their exposure to harmful chemicals
How can I eat chemical-free?
Avoid Processed Foods: Highly processed foods often contain a multitude of additives, preservatives, artificial colors, and flavors. Therefore, one of the first steps to eating chemical-free is adopting a diet that favors fresh, whole, and unprocessed foods.
Choose Organic Foods: Organic food is produced without the use of chemical fertilizers, pesticides, and other artificial agents. By choosing organic, you can significantly reduce your exposure to these chemicals.
Cook at Home: Cooking at home gives you total control over what goes into your meals, allowing you to choose natural and chemical-free ingredients.
Limit Added Sugars and Trans Fat: Foods containing added sugars and trans fats can have negative effects on your health. Sticking to natural sweeteners like honey or eating fats that occur naturally in foods like nuts and avocados can be healthier choices.
Stay Hydrated: Clean, pure water is essential for our health and the metabolism of our cells. Consider testing your tap water for safety or drink filtered or bottled water. Make sure you use a BPA free water bottle!
Mindful Shopping: Carefully reading labels can help identify products with artificial and potentially harmful ingredients. Choose brands that are transparent about their ingredients and focus on natural and minimal inputs.
In conclusion, adopting a low-tox lifestyle can lead to a range of benefits for both your physical and mental health, beauty, living environment, and even your wallet. By gradually incorporating small, positive changes, you can shift to a healthier lifestyle and contribute to a better planet for future generations.
Remember, every small action counts when it comes to creating a healthier environment for you and your loved ones. So, don't wait another moment. Print that list, get started, and embrace the journey towards a toxin-free lifestyle today.
Until next time,
BEST SELLERS