Tips for Choosing The Best Coffee Table For Your Living Room; looking to elevate your living room decor with coffee tables? Here is the best guide on how to choose a coffee table for your living room!
Disclaimer: this post may contain affiliate links, and every purchase made through these links will give me a small commission (at absolutely no extra cost for you!) AS AN AMAZON ASSOCIATE AND REWARDSTYLE MEMBER, I EARN FROM QUALIFYING PURCHASES. See Privacy Policy for additional info.
Hi beauties!
Choosing a coffee table is an important decision, but it doesn't have to be difficult. A lot of people think that all coffee tables are created equal—they're not!
The right table can elevate an entire room and make the difference between a space that feels cramped and one that feels open and airy, so don't settle for anything less than perfect.
I've put together some tips for choosing the best coffee table for your living room and I just know you will find it super useful! I literally just bought a coffee table for our living room and went down the same road as you!
So lets jump into all my Tips for Choosing The Best Coffee Table For Your Living Room!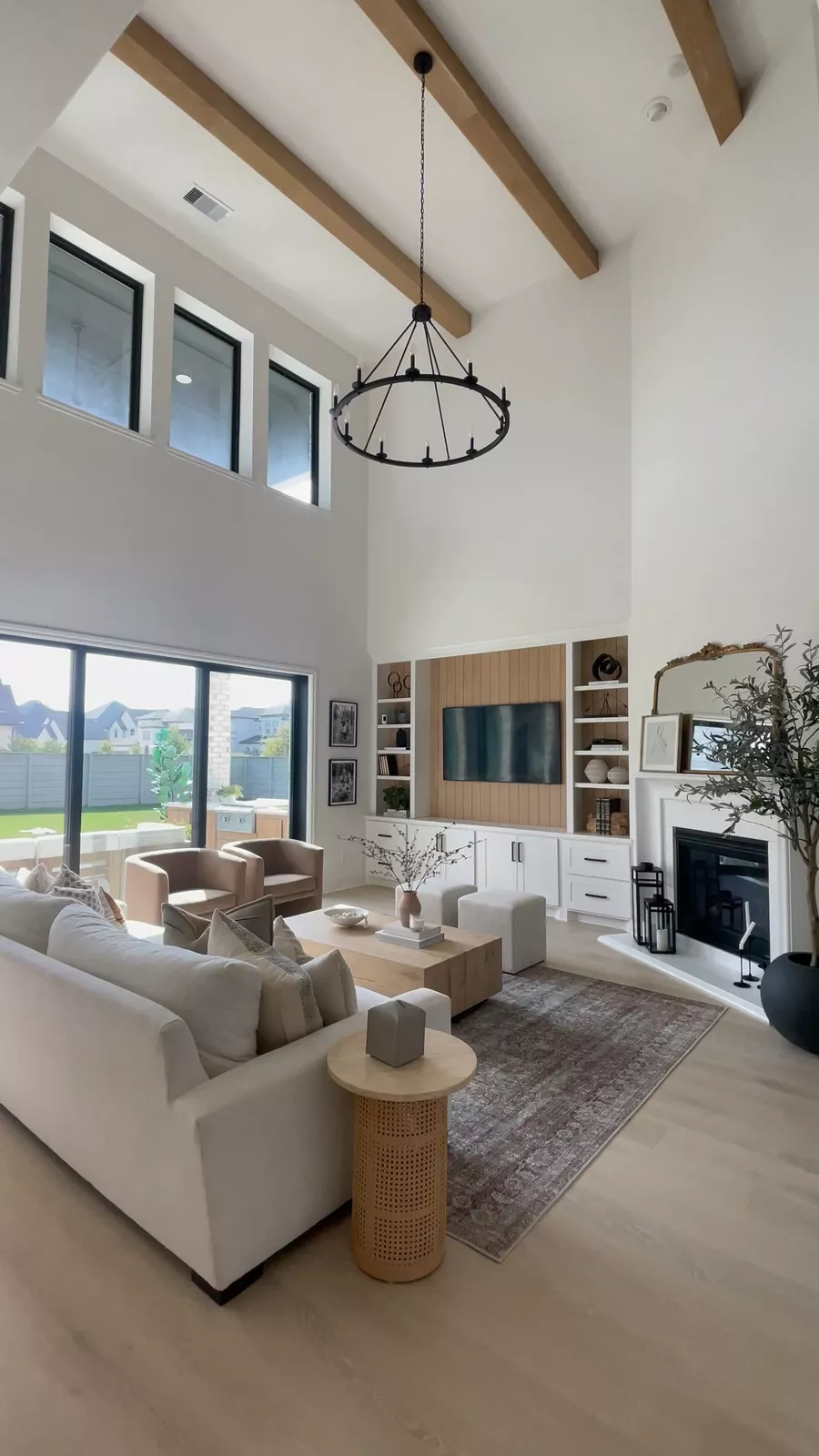 Choosing The Best Coffee Table For Your Living Room
Measure your space.
Measure your space. It's important to consider the size of the table you want to buy so it fits properly in your living room. A standard coffee table is usually 48 inches long and 18 inches deep, but it can be larger or smaller depending on how much space you have in your living room, how much furniture is around it, and whether you plan on using books or other items on top of it as well.
If you have a large couch and an entertainment center set up nearby, for example, then your coffee table may need to be bigger than usual so that people can comfortably walk past or sit next to it without feeling crowded or bumping into anything else.
You should also make sure that there is ample room between any surrounding chairs (or sofas) so that people don't accidentally kick them when walking by; this type of mishap could send those precious bottles flying!
Consider the size of the table itself—if too big or small for its surroundings then...well...it won't look right! And remember: if buying multiple pieces then match their heights accordingly so they look balanced together
Consider your other furniture.
If you have a small space, consider a smaller coffee table. It's important to keep your living room looking spacious and uncluttered. A large coffee table can really make the room feel cramped.
If you have a large space, consider going with a larger coffee table that fits in perfectly with your other pieces of furniture. You won't want it to look out of place or like an afterthought!
If you have several pieces already sitting around your living room (like couches), avoid choosing something that stands out too much--it may distract from them instead of complementing them.
You also do not want to match your coffee table with your tv stand, side tables, sideboard etc. It will be too matchy matchy and almost overwhelm you. Stay away from "furniture sets".
Choose a style.
Before choosing a coffee table, you need to consider the space you have. Look at the other furniture in your room and see if it already has a style that is similar to the style of your living room. If it does, then you can choose a coffee table with the same or similar style and it will fit perfectly with everything else in your home.
If you aren't sure what kind of furniture you have in your home, then look at the overall style of it as well as all of its features (or lack thereof). This will help guide which type of coffee table would work best for both aesthetics and functionality!
Think about functionality.
Flat surface. Make sure the coffee table has a flat surface, as this will make it easier for you to place things on top of it.
Storage. If you have a small living room with limited storage, you may want to consider a coffee table with drawers or shelf. Extra storage space may be crucial for your small living space!
Good height. You want your coffee table to be high enough off the ground so that you can comfortably sit and eat at it but not so high that you have to stretch when reaching for something on top of it. You want it to have the proper dimensions and height when looking at your couch.
Good weight (and size). Because these tables are often used to hold drinks and snacks, they need to be sturdy enough so they don't tip over with all those heavy items sitting on top of them! Also keep in mind if there's space between the flooring and where your feet go when sitting down—you don't want any interference here either!
Good shape/size ratio: This one is pretty self-explanatory; just make sure both aspects are proportionate with each other so everything looks balanced together nicely! You want to consider the width and length of your sofa. You want to choose a coffee table that is no more then two-thirds the size of your sofa. Picking the right size is so crucial!
Color choices: Will it match your décor? Does it have any patterns or designs that clash with our current furniture pieces? If so then maybe pass on this particular choice because you wouldn't want anything distracting from the main focal points (which should be those beautiful paintings above). Usually coffee tables aren't made to stand out in the room.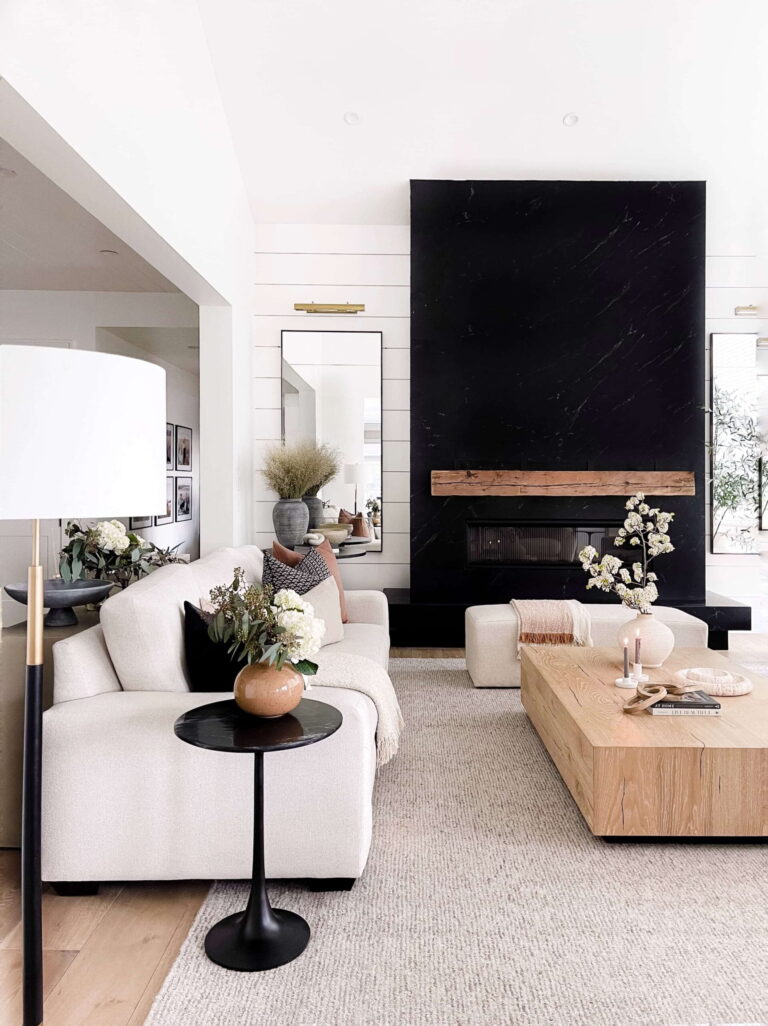 Find a table that fits your budget.
When choosing a coffee table, your budget should be a priority. You can find a great coffee table for a reasonable price if you look around and don't settle for anything less than what you want.
In fact, you can find a great coffee table for less than $100 if you know where to look. A good place to start is at your local thrift store. You might also try garage sales or Craigslist, as these are good ways to find furniture that others don't want anymore but which could be just what you're looking for.
If you are looking for a more high end, new look then I recommend looking at Pottery Barn, Restoration Hardware, Wayfair, West Elm or Crate and Barrel. You will pay anywhere from $1000 to $5000 for a good coffee table.
Consider the shape of your table.
Consider the shape of your table is just as important as your coffee table's size. There are a variety of shapes to choose from when it comes to coffee tables, such as square, rectangular, round and oval. The shape of the table should match the shape of the room in which you'll be placing it. For example, if you have an elongated living space with lots of space to spread out in, then consider a long rectangular coffee table that can serve as additional seating or work space for guests to use while they're visiting rather then square coffee tables.
Also, you want to consider if you have young children at home. Round coffee tables are convenient because they don't have any sharp corners that could hurt them if they were to run into them. If you have a kid, you know how much they love to climb and jump on things, especially when they get older. The last thing you want is for them to hurt themselves on your furniture. A round coffee table is the perfect solution because it's round. There aren't any sharp edges to hurt your child if they fall over the edge of the table or even just sit on it wrong. You may also want to consider a ottoman if you have children and not a glass top coffee table!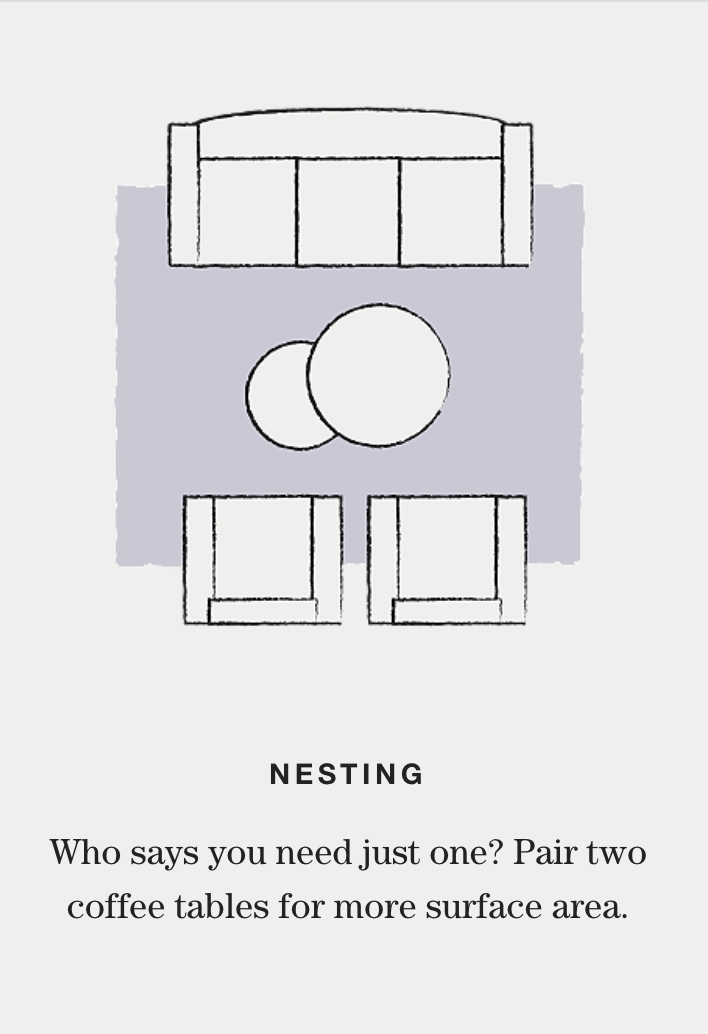 Look at materials and weight.
In addition to your style and functionality, you'll also want to consider the material of your coffee table. Wood is a popular choice because of its attractive look and natural quality, but it's not the only option. Glass, metal, marble or even concrete can all be used to create one-of-a-kind tables that fit perfectly into any space.
When picking out a wood coffee table for your living space, look for something heavy enough so that it won't easily pull away from the wall when someone bumps into it. If children are present in your home (or if you have pets), glass tables may not be the better option since they cant withstand more abuse than other materials like wood or metal. Avoid the glass coffee table and go for something more durable for your living area.
Follow these tips to find the right coffee table for you!
Lets recap my post here.. To find the perfect coffee table, consider these tips:
Measure your space. The first step in choosing the right coffee table for you is to measure your space and make sure it will fit comfortably in it. For example, if you're just getting a smaller space like an apartment or one bedroom house then a smaller table won't take up too much room but if you have a larger living room then consider going with something bigger that can accommodate more people.
Consider other furniture pieces in your home. Another thing to consider when shopping for a new coffee table is how it will look next to existing pieces of furniture in your living room or family room. You don't want anything overwhelming small spaces so keep this in mind as well as what colors go well together (if they do).
Choose between styles. Round or square? Wooden or glass? You'll also need to decide whether you want something sleek and modern or rustic-looking with lots of character! There's no right answer here—it just depends on what style fits best into your home decor scheme! So think carefully before making any decisions because once its bought there's no turning back... I mean unless someone else buys it for me 😉 But seriously though don't rush through this part because once everything else falls into place then choosing which type of surface material makes sense based off personal preference only matters slightly less than how much money we spend on things like food versus clothes (which I hope isn't true).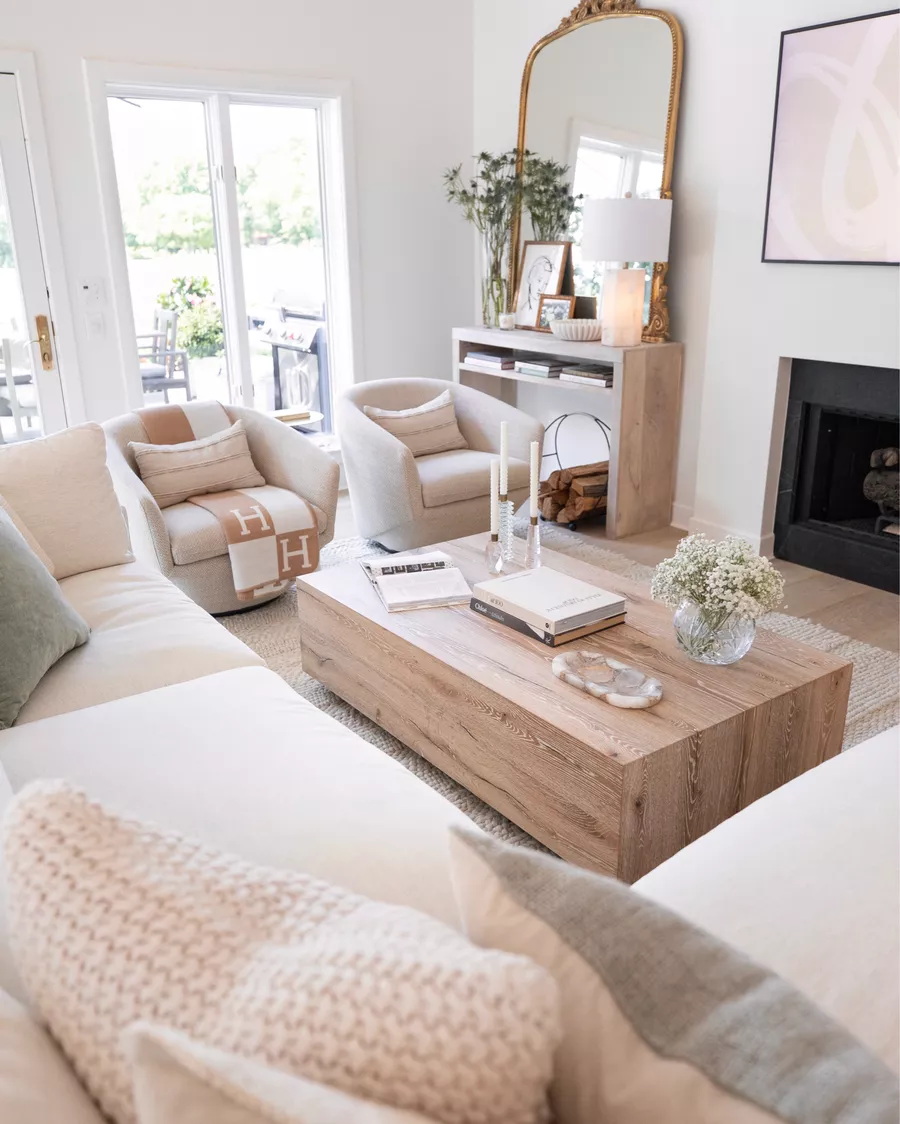 When decorating your coffee table, include a tray, coasters, candles or plants, and coffee table books... oh and maybe a basket underneath to store your blankets and extra throw pillows/cushions! Also you can really ground your coffee table by putting it onto of a beautiful area rug.
I've shared with you the key considerations for choosing the best coffee table for your living room. Now it's time to start looking around and finding that perfect piece. I hope this article helped you understand what makes a great coffee table fit for your space, and I wish you luck on your search!
Until next time,
BEST SELLERS